Features
Best Returning British TV Series 2023: Which Shows Are Coming Back This Year?
From Good Omens to Ghosts to Gangs of London, Happy Valley, Taskmaster and more, here are the popular UK TV shows with new series on the way in 2023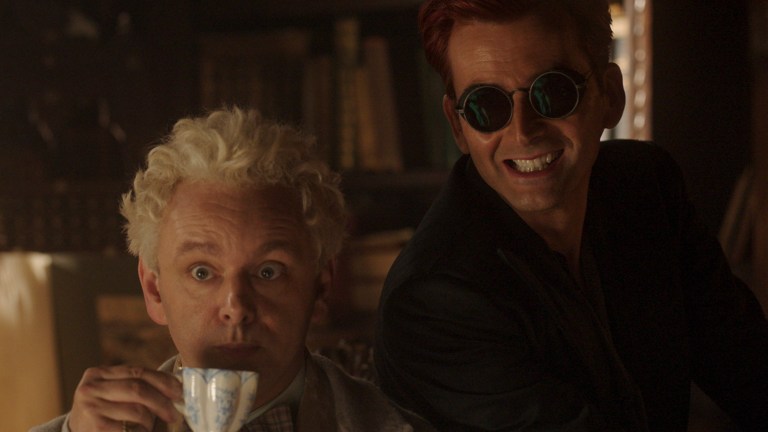 2023 is going to be a year of long-awaited drama treats on UK TV. There's the Luther film finally arriving on Netflix in March, Unforgotten is back after that Series 4 finale in 2021, and we're getting the second season of Good Omens that has had the shows' many enthusiastic fans on the edge of their seats for two years. 
There are even whispers of a Line of Duty return, although Martin Compston has said that nothing is confirmed, so we're not exclaiming 'Jesus, Mary and Joseph and the wee donkey!' just yet.
It's also a year of dramatic goodbyes: Happy Valley returned for its third and final series on New Year's Day, Endeavour will wrap up after over a decade of detective work, and 2023 might also squeeze in the sixth and final season of The Crown.
This is our roundup of the British TV shows we're most excited to see returning to our screens in 2023. We'll keep this updated as new details are announced.
Around the World in 80 Days Series 2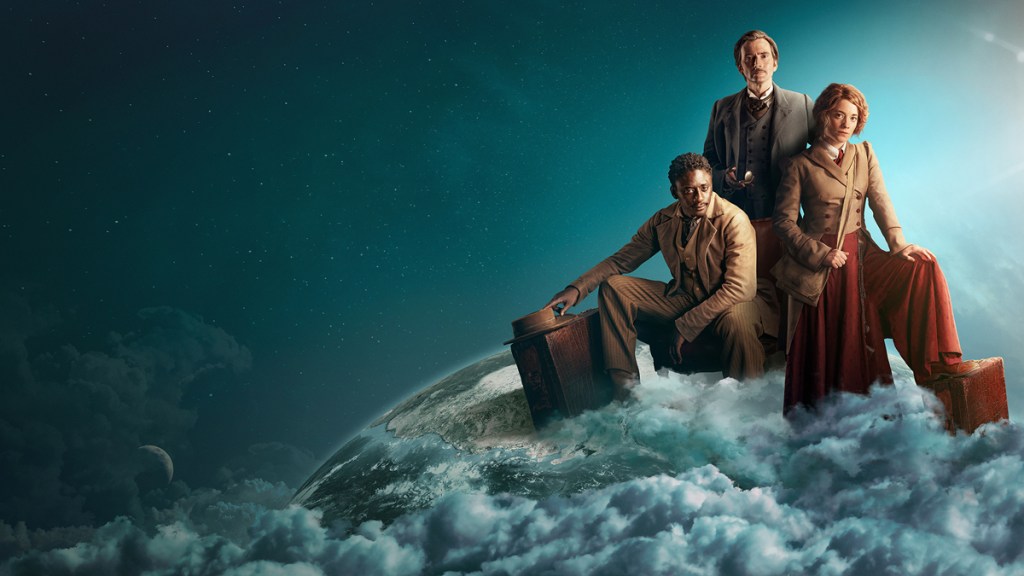 It's been over a year since a second series was confirmed, and we seem no closer to news on filming or release date, but considering the first season of Around the World in 80 Days came out around Christmas we could be in luck for the tail-end of 2023. David Tennant, Leonie Benesch and Ibrahim Home are almost certain to reprise their starring roles, and we'll bring you news of other cast announcements as they arrive.
Bad Sisters Series 2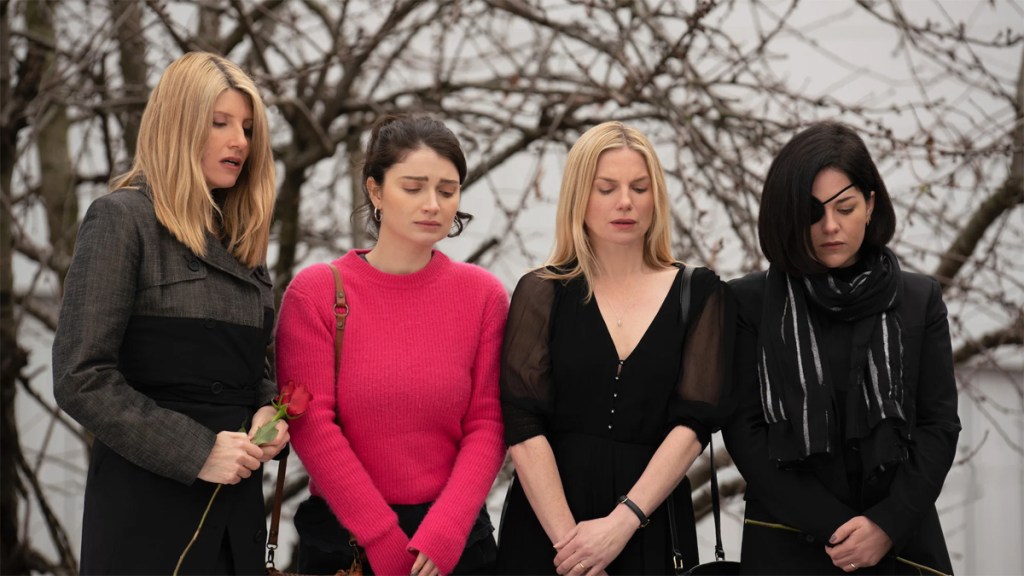 We know it's not British, but this Irish dark comedy has such a huge fanbase we couldn't leave its second series confirmation uncelebrated. After its first series was such a hit, it was no surprise to hear Apple TV+ had renewed Bad Sisters for Series 2, so we can expect the murderous Garvey sisters back for more sinister shenanigans soon. Creator Sharon Horgan will reprise her lead role when filming begins – we'll confirm more news when we have it.
Bridgerton Series 3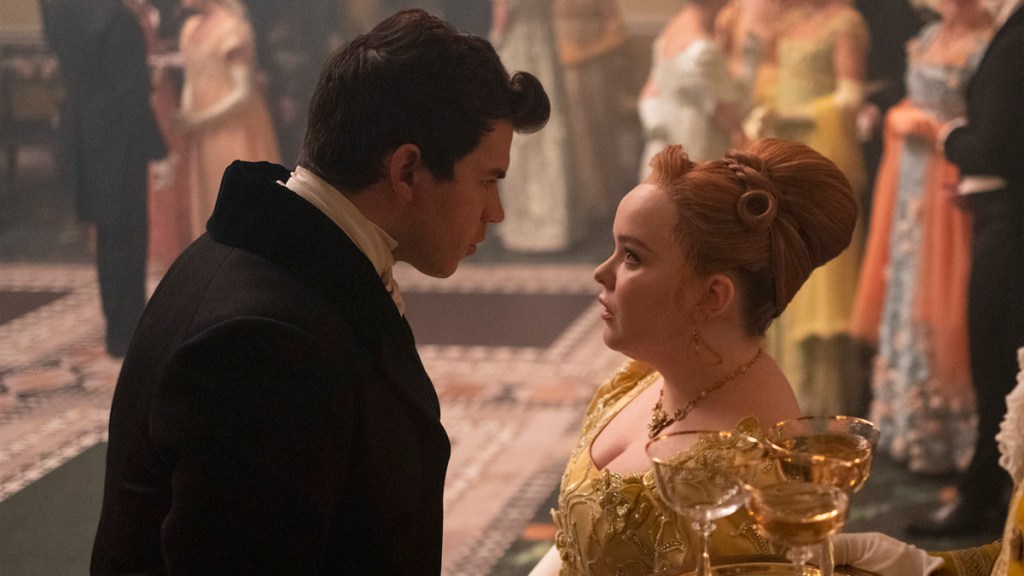 We knew we were getting a third (and fourth!) series of Bridgerton even before the second series was released in March 2022, and filming started in July last year, so a 2023 release date is likely. So far, we know Jonathan Bailey and Simone Ashley are returning as the heads of the Bridgerton household, and Hannah New will be joining the cast as Lady Tilley Arnold. The plot will centre around Colin Bridgerton and will be based on the fourth book in the Bridgerton series.
Doctor Who Series 14 (December)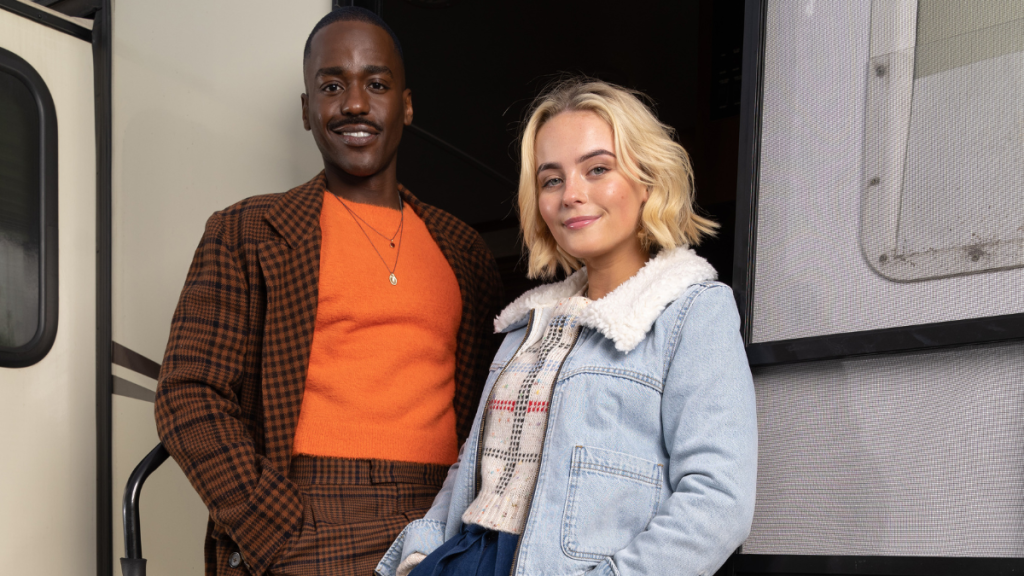 After the 60th anniversary episodes in November, Doctor Who Series 14 is expected to begin 'over the festive period' in 2023 with a Christmas special, the first episode featuring Ncuti Gatwa as the Fifteenth Doctor and Millie Gibson as his companion Ruby Sunday. How far into 2024 we'll have to wait for the rest of Series 14 remains to be seen, but at least we should get a flavour of it this side of January.
Endeavour Series 9
Sadly, the ninth series of Endeavour will be the show's last, and it's going to be emotional. We'll finally learn the bittersweet truth about why DI Fred Thursday – Endeavour's mentor and friend, played brilliantly by Roger Allam – never appears in Morse's later life (his character was never mentioned in the original John Thaw series), and star and director Shaun Evans has promised it will be a melancholy, sad yet satisfying ending to the show. Filming wrapped in August 2022, so we can expect the show to air in early 2023.
Gangs of London Series 3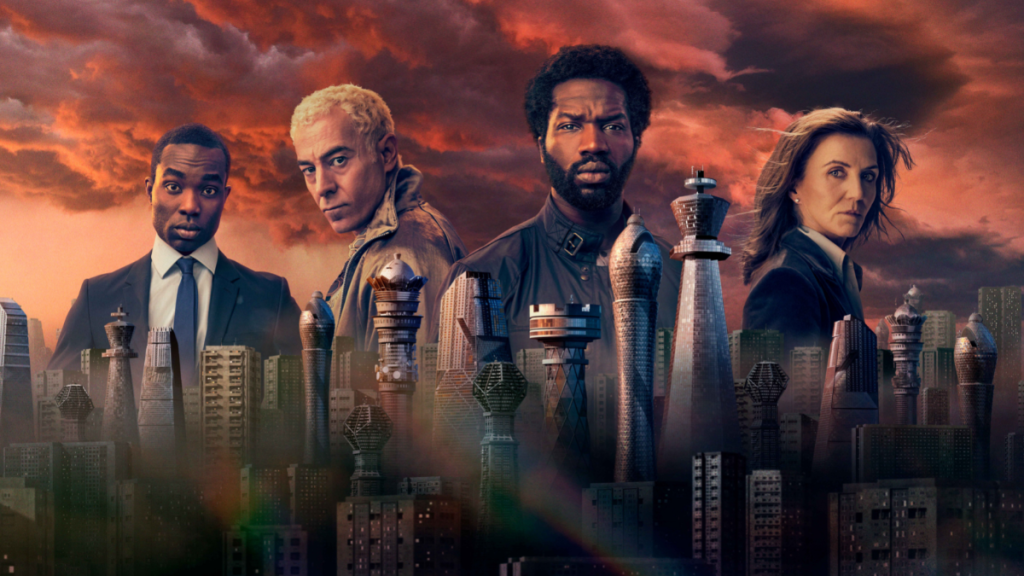 The brutal, gripping and unforgiving second series of Gangs of London aired in autumn 2022, and thankfully we didn't have to wait long for Sky to confirm series 3 was on the way. With filming yet to begin we probably won't get a third season until the end of this year – in the meantime, we've rounded up what the explosive season 2 finale might mean for what's in store in the show's future.
Ghosts Series 5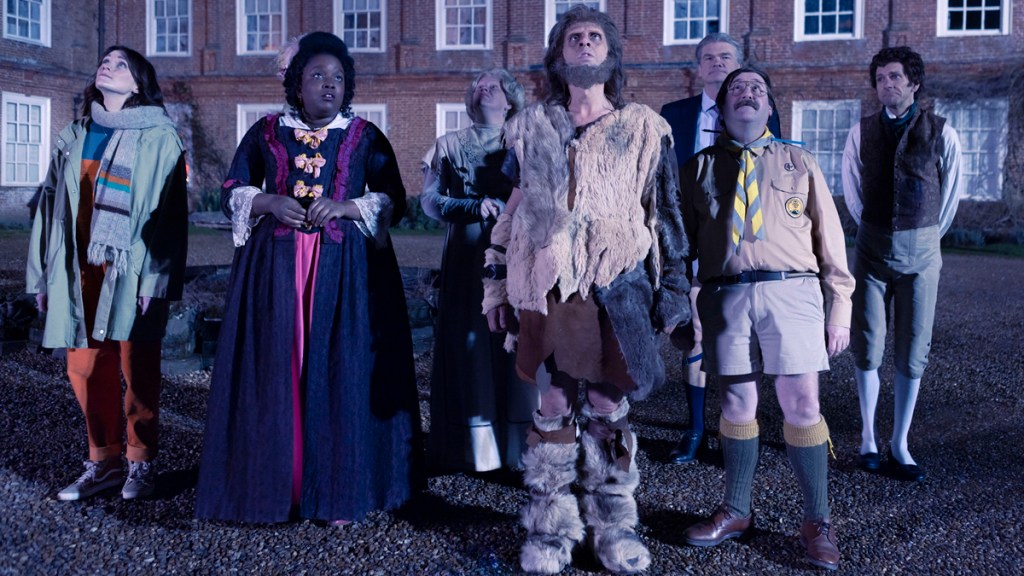 The Ghosts creators are really spoiling us lately. After Series 4 (with its shock plot twist) aired in 2022, and just before we got our teeth into the show's third Christmas special in December, the team confirmed Ghosts Series 5 was officially on the way in 2023. The team are 'hugely excited by the new stories we have to tell and further secrets we get to reveal' and confirmed shooting will begin in the new year, so we can probably expect it around autumn.
Good Omens Series 2
The long-awaited return of Good Omens has kept the show's many fans on tenterhooks since Series 2 was confirmed in June 2021, and at last year's NYC Con panel Neil Gaiman broke the news that the show would be back on our screens in "summer 2023". Seeing as the first season rounded off the events of the Terry Pratchett-Neil Gaiman book from which it was adapted, this second run will take in unused plot ideas and sequel plans discussed by Pratchett and Gaiman, including a naive but curious new angel called Muriel, former nuns Nina Sosanya and Maggie Service returning for new roles as eccentric London shopkeepers, and Miranda Richardson coming back to play a demon called Shacks.
Happy Valley Series 3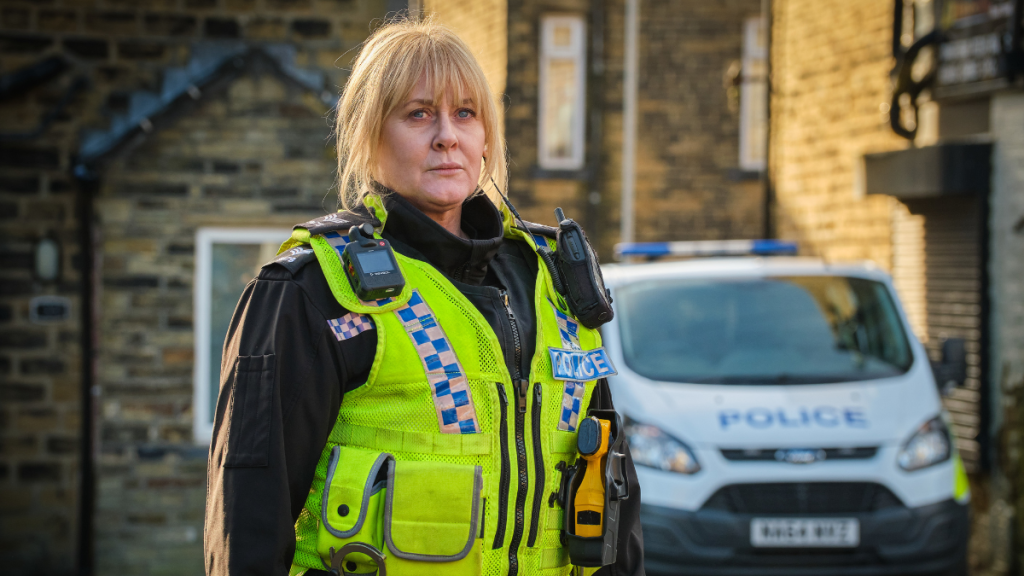 Sally Wainwright's excellent crime drama Happy Valley came back for its third and final series on New Year's Day, so we're kicking off the 2023 telly on a good note. Sarah Lancashire, Siobhan Finneran and James Norton all returned in their respective roles of Sgt. Catherine Cawood, her sister Clare, and jailed villain Tommy Lee Royce – this time, the discovery of a gangland murder victim in a reservoir takes Catherine right back to the start of her story with Tommy.
Heartstopper Series 2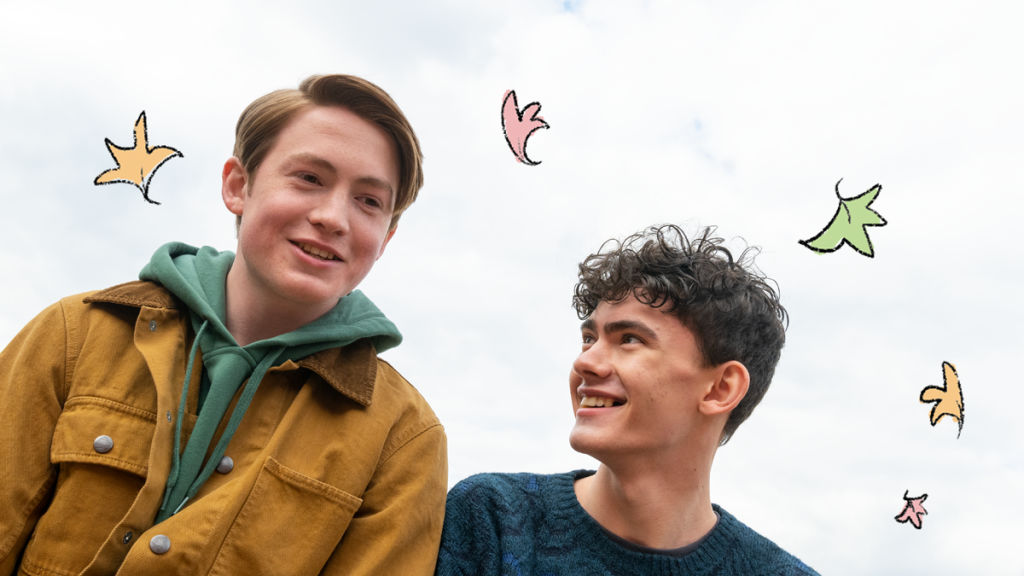 When comedy-drama Heartstopper debuted on Netflix in early 2022 it quickly amassed an enormous fanbase who fell in love with the show's heartwarming tone, sensitive portrayal of inclusive romance and excellent LGBT representation. In May 2022 we got confirmation of not one but two new seasons, and production on series 2 started in September, with Netflix introducing us to new cast members on Instagram. These include Jack Barton as Nick's older brother David, Leila Khan as Sahar Zahid and Nima Taleghani as teacher Mr Farouk. We should see season 2 of Heartstopper released in late 2023.
Inside No. 9 Series 8
The good news is the Inside No. 9's eighth season has already kicked off, as its first episode is technically the 2022 Christmas special 'The Bones of Saint Nicholas', a spooky festive tale which sees a cast including Simon Callow playing characters camping overnight in a haunted church. The bad news is Steve Pemberton and Reece Shearsmith have confirmed the show is 'pausing', potentially for good, after season 9 airs in 2024. While we don't know for sure when the rest of series 8 will air after the Christmas special, it will be some time in 2023.
Luther: The Fallen Sun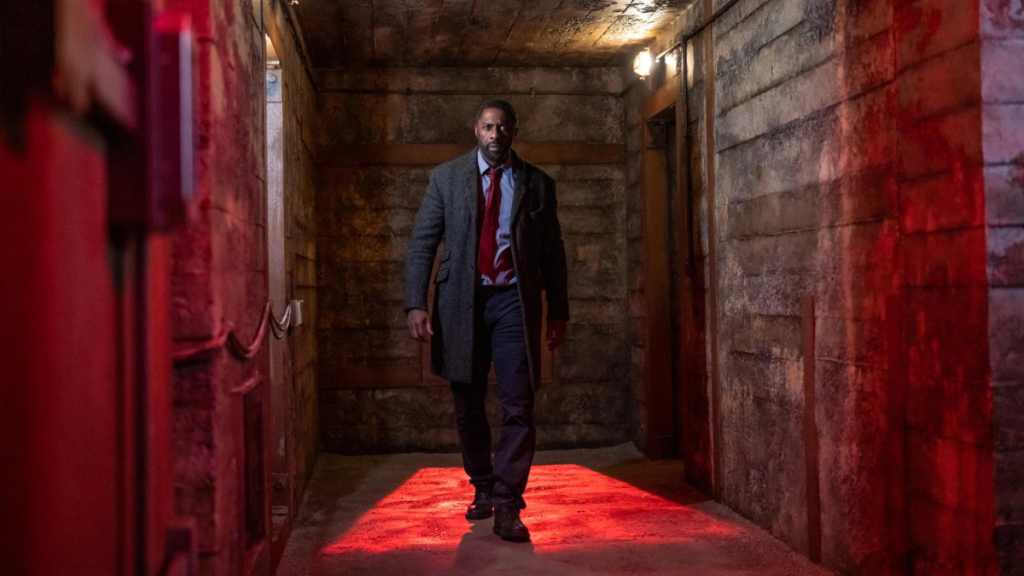 This won't be a new series of Neil Cross' London-based detective drama Luther, but a one-off film coming to Netflix. Idris Elba returns as John Luther, alongside confirmed guest cast Andy Serkis and Cynthia Erivo. Elba himself confirmed the film was well into post-production back in September 2022, and Netflix has now announced Luther: The Fallen Sun will be landing on the streaming service in March 2023.
Man Like Mobeen Series 4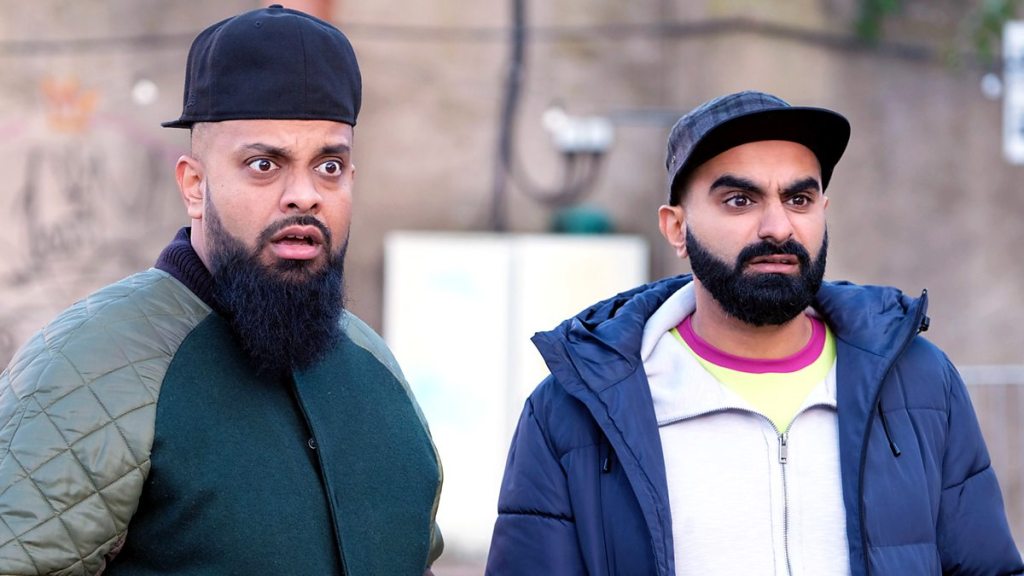 Announced on creator and star Guz Khan's Instagram account in September 2020, as reported by Comedy.co.uk, hit BBC Three comedy Man Like Mobeen has been a long time coming. The BBC confirmed filming started in autumn 2022, and the fourth series will conclude the story of Mobeen, a young man trying to go straight and be a good role model for his younger sister. Series three left fans on a serious cliffhanger that saw Mobeen going to prison, and that's where the final series will kick off, with Mobeen (Guz Khan) and his best friend Nate (Tolu Ogunmefun) trying to get to the end of their sentence without causing too much mayhem.
SAS Rogue Heroes: Series 2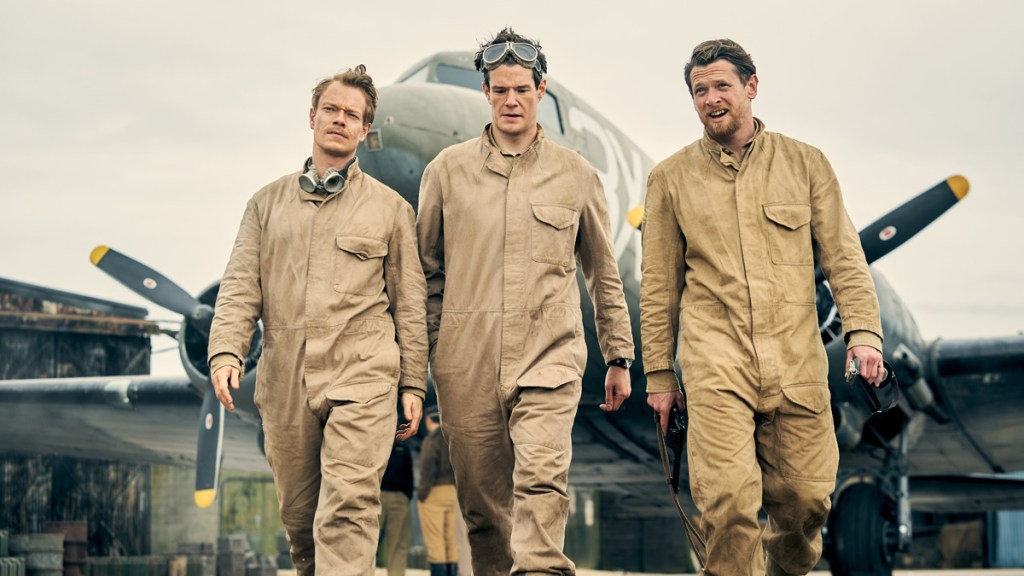 The first series of SAS: Rogue Heroes – the real-life story of the formation of the SAS in World War Two – exploded onto our screens in autumn 2022, attracting over 9 million viewers, and the series concluded with the teasing caption 'TO BE CONTINUED'. The BBC have confirmed series two will start filming in 2023, and will show the consequences of the dramatic season one finale.
Sex Education Series 4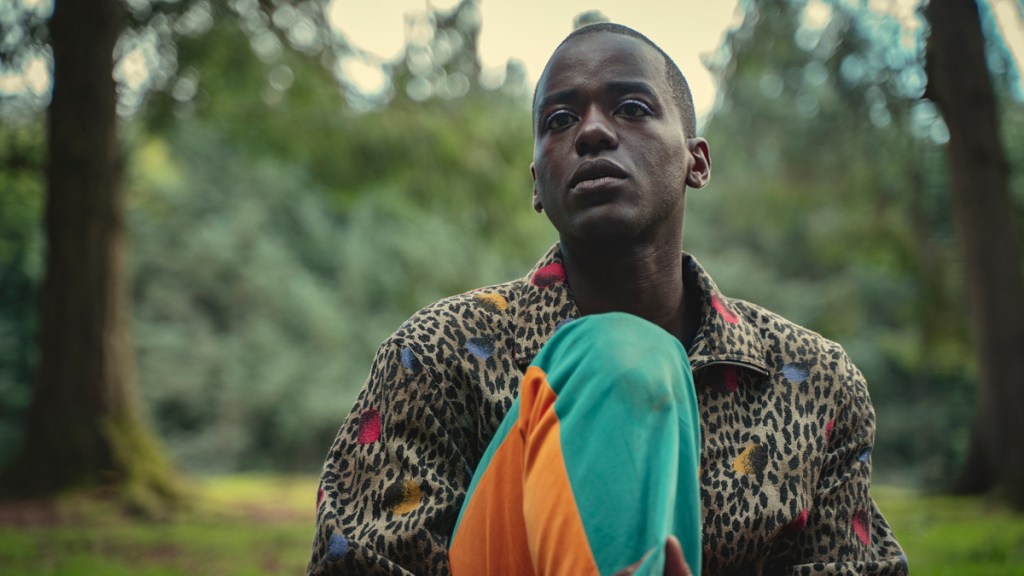 Filming for Sex Education's fourth series began in August 2022, and it's going to be quite a step change from previous series. For a start, Moordale Secondary was closed at the end of Series 3, so the teens are now scattered in different locations, and many of the show's stars also aren't returning, including Simone Ashley as Olivia, Patricia Allison as Ola and Tanya Reynolds as Lily. More positive casting news includes Ncuti Gatwa returning as Eric despite his Doctor Who casting, while another Whoniverse alumnus Thaddea Graham (who played Bel in the Flux series) joins the cast. Another exciting newcomer to the Series 4 cast is Schitt's Creek star Dan Levy as Thomas Molloy, Maeve's American mentor.
Shetland Series 8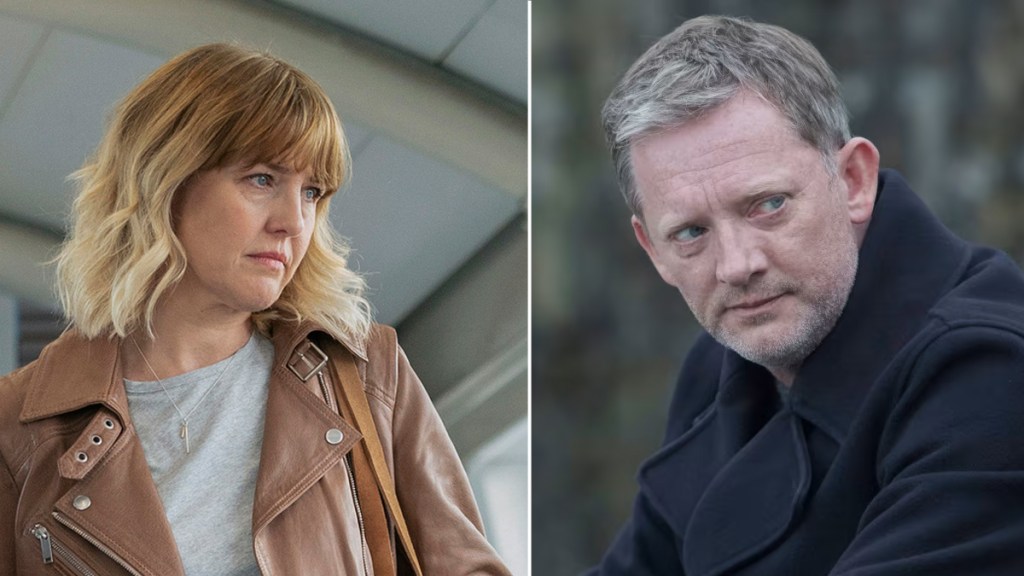 The eighth series of this popular murder mystery drama will be taking a decidedly fresh turn, as Ashley Jensen will take over from Douglas Henshall as the show's lead detective, starring as new character DI Ruth Calder. Filming begins in the spring, so we'll confirm a release date later in the year.
Starstruck Series 3
Rose Matafeo's critically-acclaimed feel-good comedy about a messy millennial who unwittingly starts a romance with a Hollywood film star (Nikesh Patel) is back for its third series. The BBC confirmed Series 3 was in the works in June 2022, and both Matafeo and Patel will reprise their roles over six new episodes, with Matafeo also directing part of the series for the first time.
Taskmaster Series 15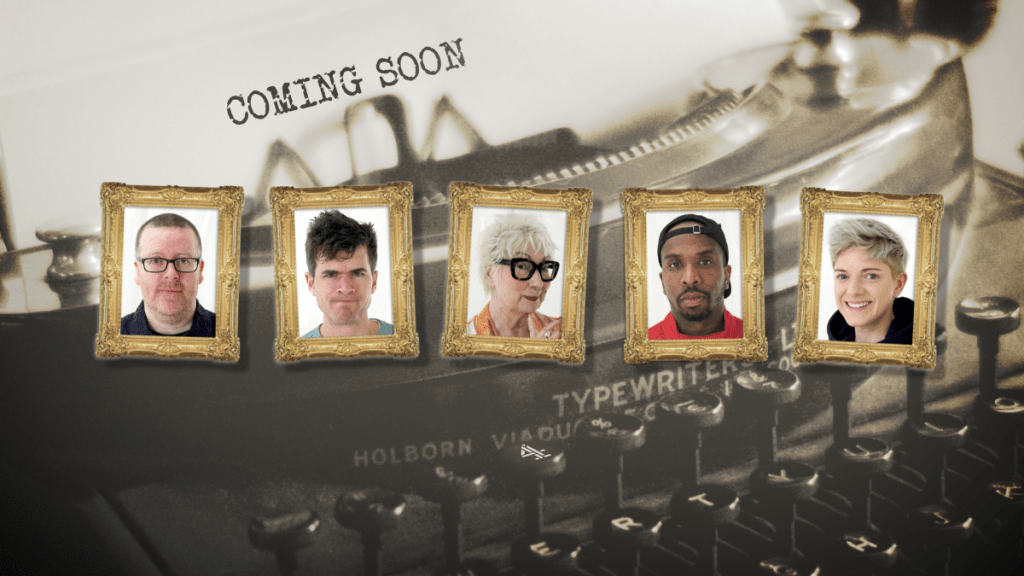 No sooner had the Series 14 champion lifted their trophy than the cast of Taskmaster Series 15 was revealed: Frankie Boyle, Jenny Eclair, Ivo Graham, Mae Martin and Kiell Smith-Bynoe will be the lucky five competing against each other, with Greg Davies remaining the Taskmaster and little Alex Horne his trusty sidekick. The live shows were recorded in September 2022 so we should expect Series 15 in the first half of the year.
The Crown Series 6
Originally this Netflix drama about the history of the royal family was supposed to end after six series, then it became five, and then creator Peter Morgan decided he couldn't do the show justice in that time and so a sixth series was announced. While Imelda Staunton will reprise her role as The Queen alongside the other returning Series 5 cast, the show will also introduce three relative newcomers to play Prince William and Kate Middleton, with Meg Bellamy playing Kate, Rufus Kampa as 15-year-old Prince William and Ed McVey playing the adult prince. Filming for this final series – which will cover the tragic death of Princess Diana – began just a week before The Queen died back in September 2022.
The Devil's Hour Series 2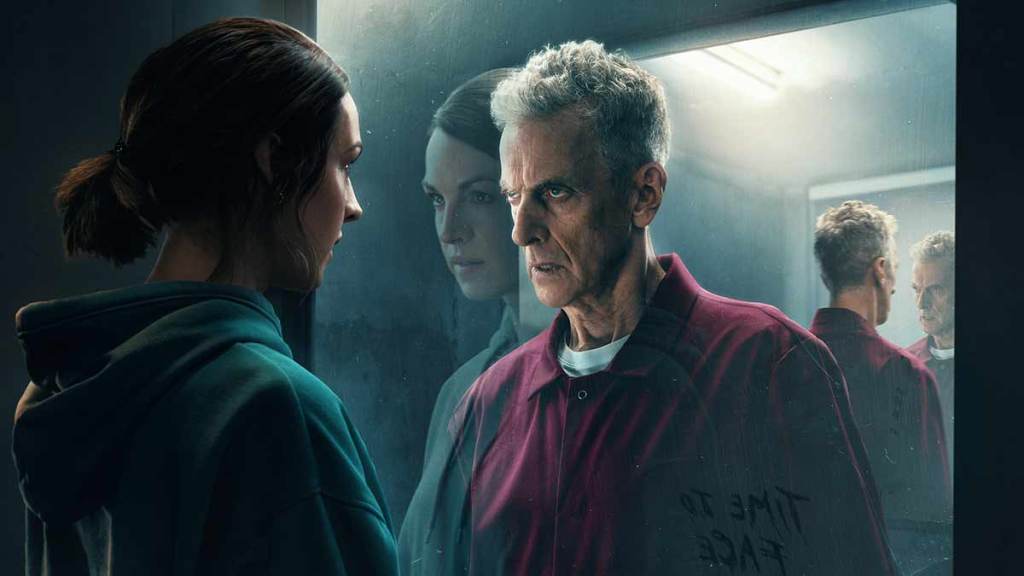 This dark and twisty Amazon Prime thriller – which stars Jessica Raine (Call The Midwife) as a troubled mum caught up in a hunt for a serial killer – earned critical acclaim when it debuted in 2022, and soon afterwards it was recommissioned for a further two series. Filming on Series 2 beginning in early 2023, and it's been confirmed that Raine will return alongside Peter Capaldi reprising his role as the sinister Gideon.
The Last Kingdom: Seven Kings Must Die film
As the fifth and final series of The Last Kingdom aired in March 2022, fans were thrilled to discover that filming had already finished on the show's feature-length sequel, Seven Kings Must Die, which is due to air on Netflix later this year. Executive producer Nigel Marchant confirmed the film will be a standalone story which could be enjoyed 'even if you haven't seen the TV show', so it won't be too closely linked to the events of the Series 5 finale. Alexander Draymon will reprise his role as Uhtred of Bebbanburg alongside Arnas Fedaravičius as Sihtric and Mark Rowley as Finan, however due to a scheduling conflict, Eliza Butterworth won't be returning as Aelswith.
The Lazarus Project Series 2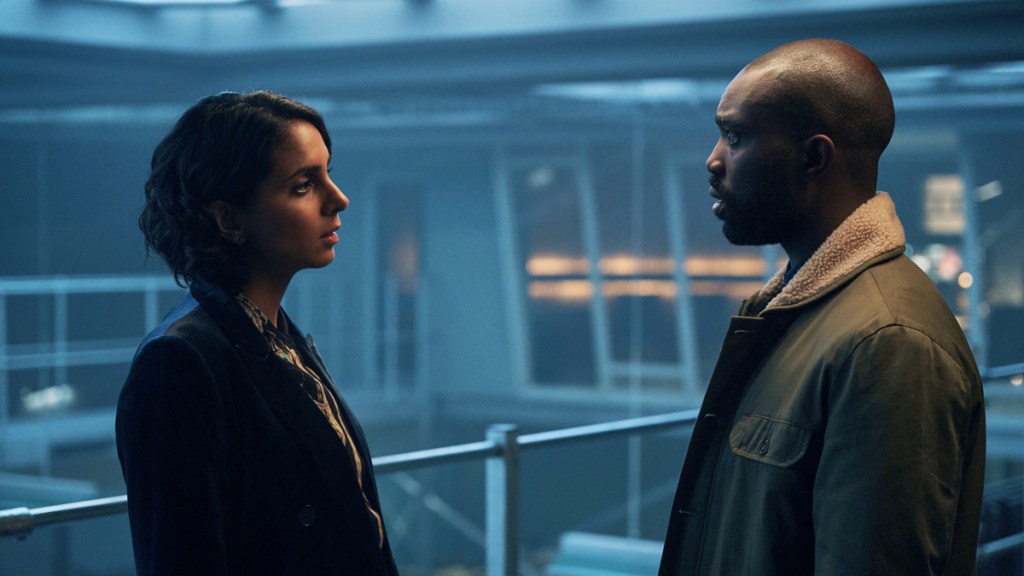 After the debut series of time-travelling sci-fi drama The Lazarus Project aired on Sky Max last summer, Sky was quick to announce series 2 was on the way in August 2022, confirming it will be released in 2023. Creator Joe Barton said filming was already underway back in December, and so far we know software developer-turned time-travelling secret agent George (Paapa Essiedu) is back alongside his girlfriend Sarah (Charly Clive) and fellow agents Shiv (Rudi Dharmalingam) and Archie (Anjli Mohindra). Barton has also confirmed the second series is about full-on time travel as opposed to Series 1's time loop issue, and the stakes are raised by the discovery of a rival group to The Lazarus Project.
Trigger Point Series 2
Almost 11 million viewers tuned in to the first series of Trigger Point – the gripping ITV bomb squad drama from Line of Duty creator Jed Mercurio – when it debuted in January 2022, so it's no surprise the show will return for Series 2. Vicky McClure will reprise her role as bomb disposal expert Lana Washington, but so far she's the only confirmed returning cast member, with filming yet to begin. We'll bring you more details as soon as they're announced.
Unforgotten Series 5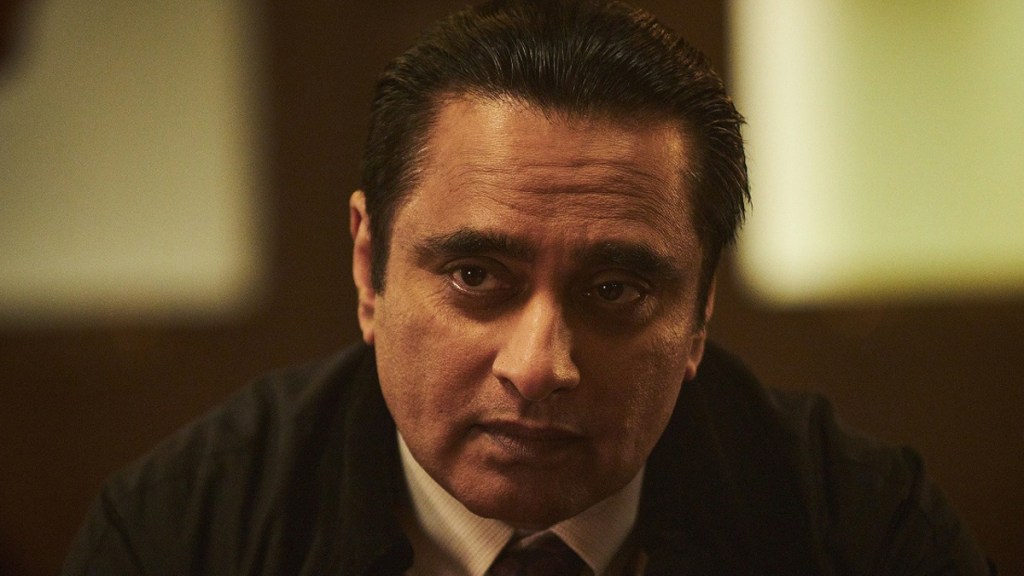 After the heartbreaking events of the series four finale, Chris Lang's much-loved ITV crime drama will return for a fifth season in early 2023, likely January, becoming one of the first exclusive releases on ITV's new streaming service ITVX. Sanjeev Bhaskar will be joined by newcomer Sinead Keenan as DCI Jess James, as the team investigates a new cold case, after a skeleton found in a renovated building is thought to date back to a murder in the 1930s.
World on Fire Series 2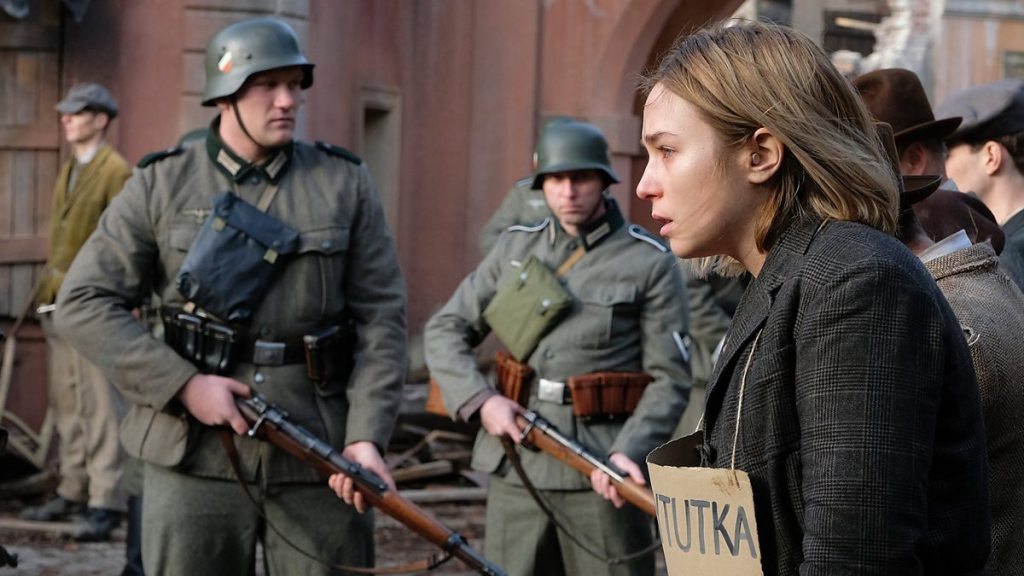 To the delight of fans following series one's tense cliff-hanger ending, Peter Bowker's WWII drama following multiple interconnected stories from around the world during the war, was recommissioned in November 2019. Then, the pandemic intervened. Thankfully, the BBC confirmed Series 2 filming had finally begun in July 2022, and the show will air this year. Series 2 begins in October 1940, moving from wartime Britain into occupied France, Nazi Germany, and the North African desert.
Other Shows Returning in 2023:
Am I Being Unreasonable Series 2
Bloods Series 3
Death in Paradise Series 12
Finding Alice Series 2
Grantchester Series 8
Industry Series 3
Sanditon Series 3
Screw Series 2
Sherwood Series 2
Silent Witness Series 26
Taboo Series 2
The Bay Series 4
The Responder Series 2
The Suspect Series 2
The Tourist Series 2
The Wreck Series 2
Time Series 2
Top Boy Series 5
Waterloo Road