News
Unforgotten Series 5 Cast: Meet Sinéad Keenan's Jessie and the New Guest Actors
Sanjeev Bhaskar's DI Sunny Khan has a new boss – Sinéad Keenan as DCI Jessica James – and who are Series 5's main suspects?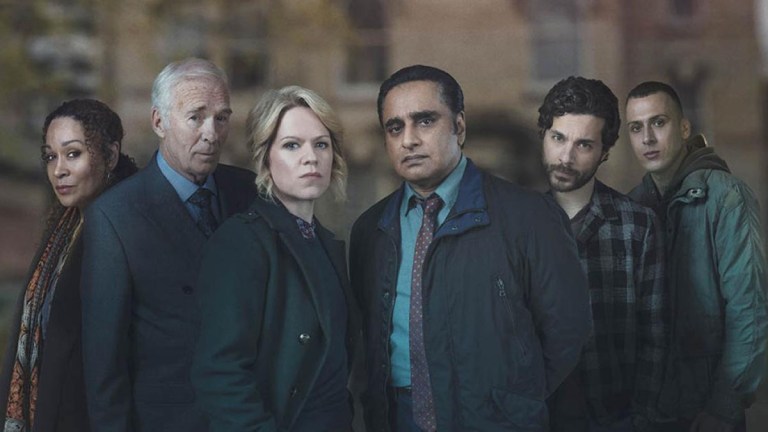 Warning: contains spoilers for Series 4 of Unforgotten
It's been two years since the last season of ITV's hit crime drama Unforgotten, and at long last it's back on our screens.
After that shocking Series 4 finale, in which we said a heartbreaking goodbye to DCI Cassie Stuart (aka the incredible Nicola Walker), we've got plenty of questions about the Series 5 cast. 
In this latest series, when a body is found in a boarded-up fireplace, the team gets to work trying to identify who the victim is, and how long they've been there. We also discover that the person filling Cassie's very large detective shoes as Sunny's new boss-slash-bestie will be the prickly DCI Jessica James, who doesn't exactly make a great first impression.
Unlike the previous four series, Series 5 of Unforgotten will also be made available as a bingeable box-set on ITVX as well as airing weekly on ITV, so you'll have your work cut out to avoid spoilers this time around.
Let's meet the Series 5 cast:
Introducing Sinéad Keenan as DCI Jessica James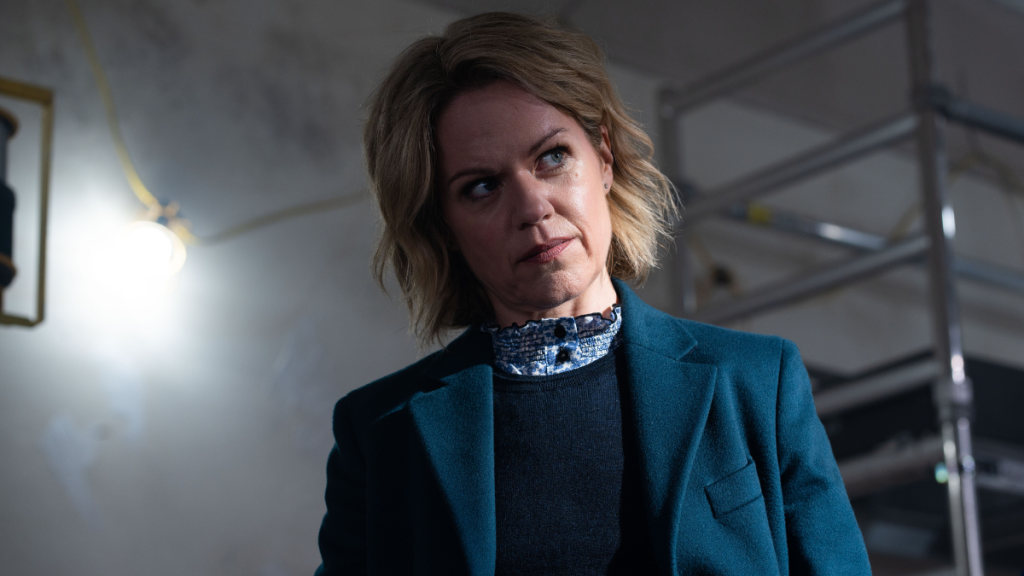 Sunny's brand-new boss and partner-in-detecting-crime is DCI Jessica "Jessie" James, an abrupt and unsmiling new lead detective for the team who knows she has big shoes to fill but doesn't seem bothered about making friends in her new department. Besides, from day one, she definitely has her own emotional baggage to deal with.
DCI James is played by Sinéad Keenan, who you'll recognise as Nina the werewolf from Being Human, Addams the green, spiky-headed Vinvocci from Doctor Who's 'The End of Time' episodes, and from Three Families, the hard-hitting drama about abortion in Northern Ireland.
Four New Suspects – And Other New Cast Members
As the team searches for clues about the body in the fireplace, we are also introduced to four seemingly unconnected sets of major characters in Series 5 which look like they're going to play a part in the investigation:
Ian McElhinney as Lord Tony Hume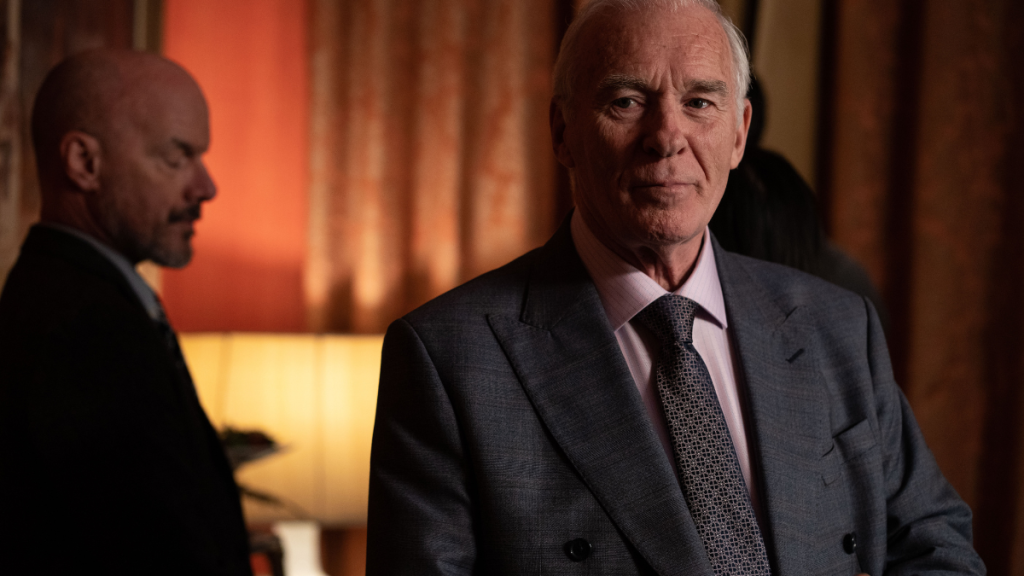 Lord Hume is a politician, member of the Lords and former Thatcherite who is clearly a pretty big deal, with plenty of money and influence, and both a London flat and a big house in the country.
You'll probably recognise McElhinney as Granda Joe in Derry Girls, Ronnie in The Split or Barristan Selmy in Game of Thrones. He was also Ko Sharmus, one of the last remaining humans left to guard a dimensional gateway at the tail end of the Cyber-Wars, in Doctor Who episodes including 'Ascension of the Cybermen'.
Martina Laird as Ebele Falade
Ebele runs a successful vegan restaurant in Bath with her partner as the chef, and has big plans to expand the business into a catering empire. Unfortunately, her partner Dave (played by Mark Frost) doesn't seem to share his wife's lofty aspirations.
She's played by Martina Laird, who you will almost certainly know from her long-running role as paramedic Comfort Newton in Casualty, as well as being a police detective in EastEnders and Epiphany in Western drama Jericho.
Max Rinehart as Karol Wojski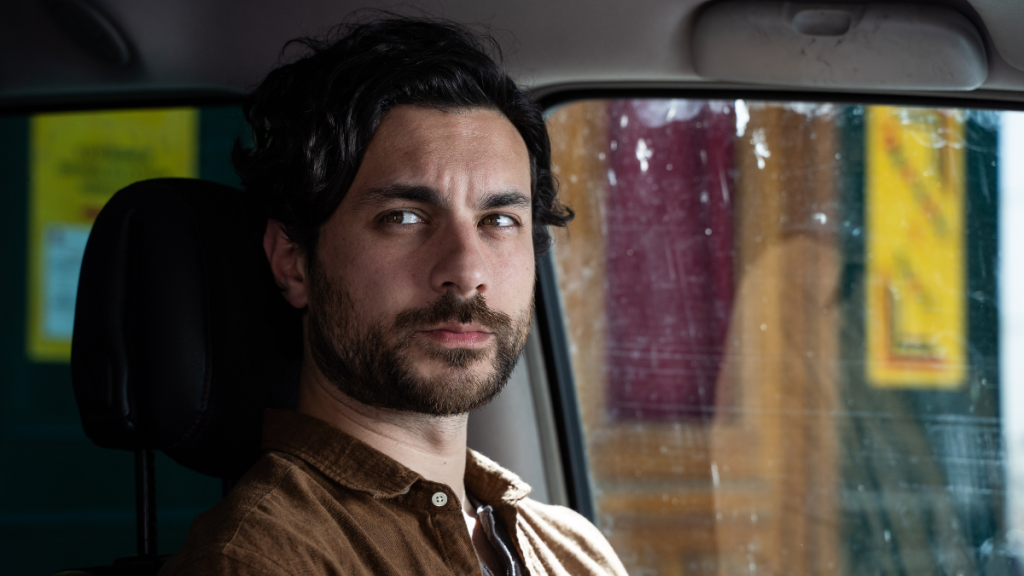 Karol is a hard-working Polish-British former social worker living in Paris, who is now working two jobs including a taxi driver to make ends meet.
Rinehart formerly had small roles in Hollyoaks, Industry and Jekyll and Hyde.
Rhys Yates as Jay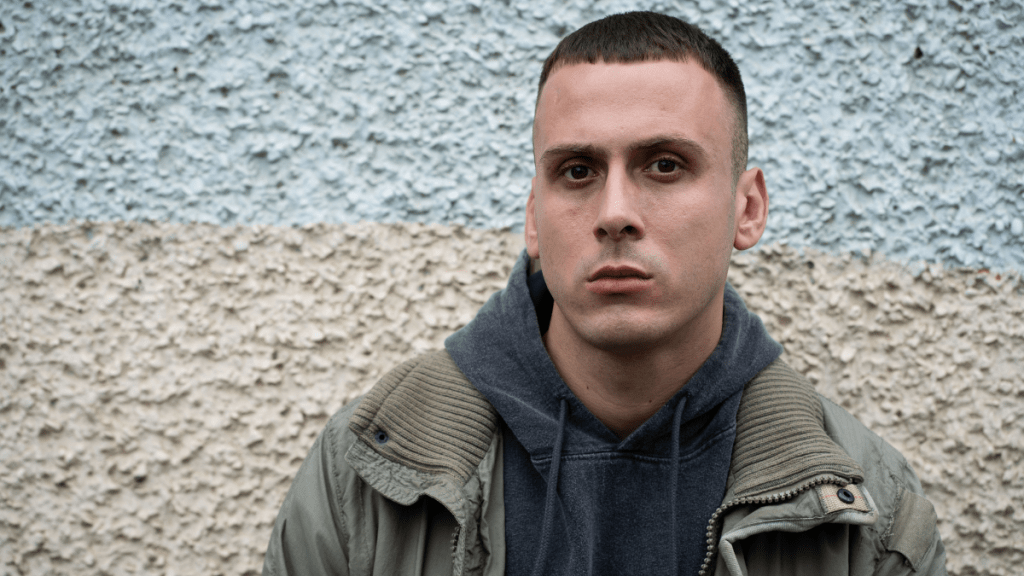 Jay is a drug user who has turned to crime to support his and his girlfriend's habit, and who takes care of her when her addiction threatens her health.
You might recognise Rhys Yates from his recent role as Smiler in crime thriller The Outlaws, or his previous appearances in Silent Witness, Britannia and Plebs.
Hayley Mills as Lady Emma Hume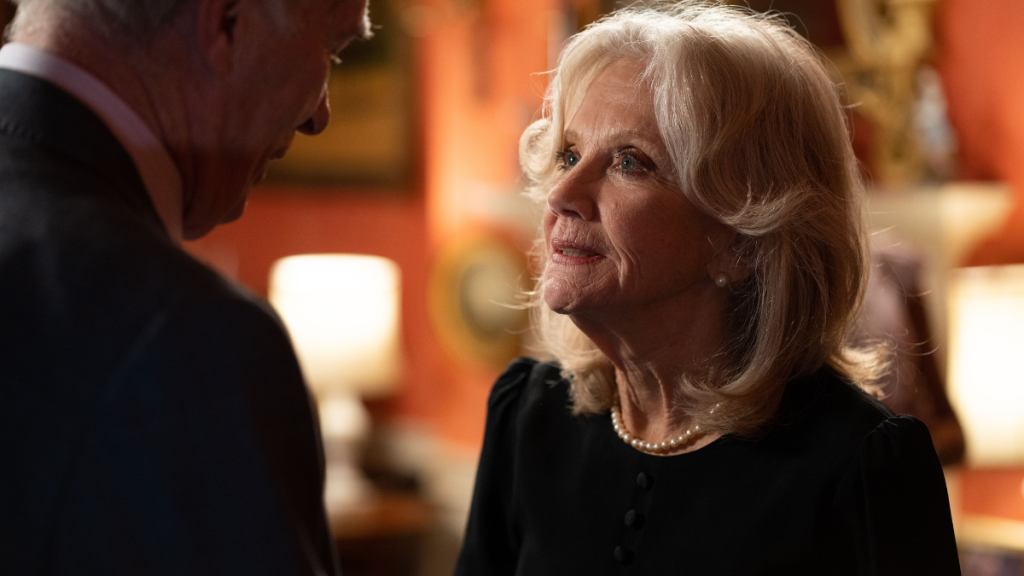 Hayley Mills, the daughter of acting legend Sir John Mills and a star in her own right, plays Lord Tony Hume's wife, Emma. You may recognise her as Caroline du Plessis in noughties Safari drama Wild at Heart, but her career goes way back to the 1960s with the original The Parent Trap, Pollyanna, Whistle Down the Wind and many more.
Andrew Lancel as Steve James
Steve is DCI Jessica James' troublesome husband, and we suspect we'll be seeing a fair bit of him.
You'll likely know Andrew Lancel best for his long-running roles as Frank Foster in Corrie, or as DI Neil Manson in The Bill.
Hebe Beardsall as Cheryl
Jay's girlfriend Cheryl is pretty much fully incapacitated by the ferocity of her drug addiction and seems to be heading to a pretty bad place.
Among her notable previous roles are Ariana Dumbledore in Harry Potter and the Deathly Hallows: Part Two, a sex worker in Happy Valley Series 2, Princess Alda in Victoria and Catrin in last year's series of The Witcher: Blood Origin.
Returning Cast Members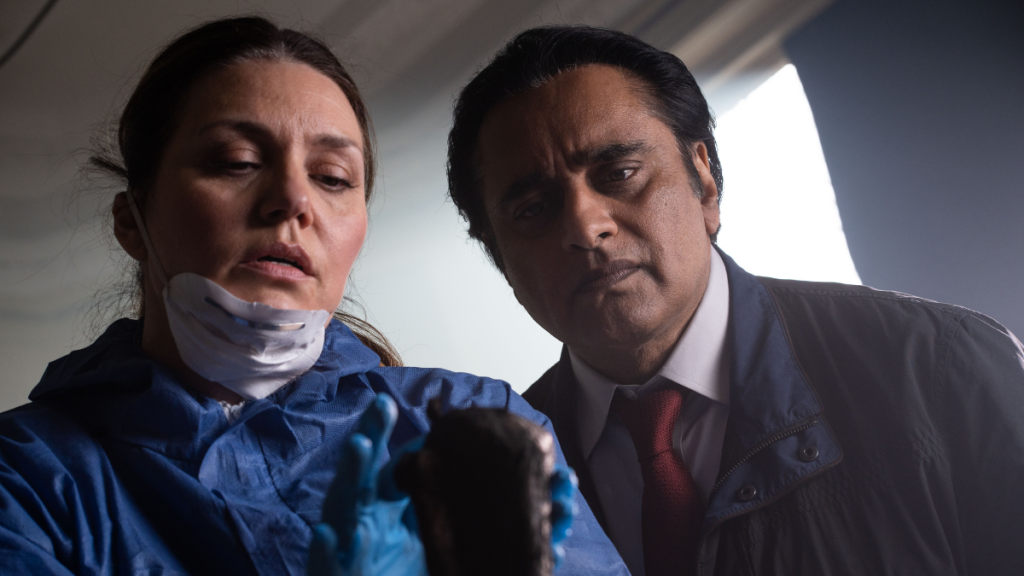 The good news is Sanjeev Bhaskar is back as our beloved DI Sunny Khan. It's not the same without Cassie, but he's as lovable as ever, and still committed to treating historical crime victims with the same dignity and attention as more recent ones.
Khan isn't the only returning member of the detective squad: we also have Jordan Long as the reliable DS Murray Moulting, Carolina Main as the trusty DC Fran Lingley, Georgia Mackenzie as pathologist Dr Leanne Balcombe and Pippa Nixon as DC Kaz Willets.
Sunny's partner Sal, played by Michelle Bonnard, is also returning to support him through the loss of Cassie.
Watch Unforgotten on Mondays at 9pm from 27th February on ITV1 or stream the full series on ITVX