News
Luther: What's Happening With the Idris Elba Netflix Movie?
Idris Elba returns as grizzled London detective John Luther in a new feature-length adventure from the BBC and Netflix. Here's what we know so far.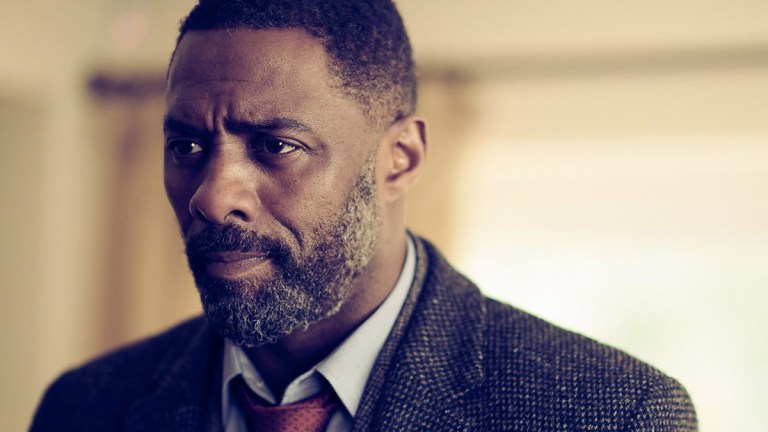 Warning: contains spoilers for Luther series 1-5
It's been nearly four years since London's most morally dubious detective, DCI John Luther, last graced our screens. In January 2019, the fifth series of the BBC's gritty crime drama premiered to much fanfare, with decent reviews and ratings success paving the way for a long-awaited, feature-length mystery for Idris Elba's grizzled antihero.
Since then, details of the Luther movie have been mainly classified, with only a few tidbits escaping. We know the release date will be March 10 on Netflix, with a select UK cinema release from February 24.
We also know that the film is a co-production between BBC Films and Netflix—the two are reportedly splitting distribution between the UK (BBC) and the rest of the world (Netflix)—which means one thing: a bigger budget. That gives series creator and screenwriter Neil Cross and returning series five director Jamie Payne a much bigger canvas to work on.
And while Netflix's recent TUDUM preview event was notably Luther-light, we also know that the film has wrapped shooting and is in post-production thanks to the man himself. Doing the press rounds earlier in September to promote his Three Thousand Years Of Longing/Beast cinematic double-whammy, Elba revealed: "It's happened, we've shot it. We're editing it now."
Speaking on UK daytime show This Morning, the actor continued: "I'm really excited for Luther the movie because it is a step up from the TV show. The TV show is incredible, and the fans hopefully will come over to the movie, which just has a lot more scale, a bit more international…."
But where exactly will the film find Luther, and where will it take him? Here's what we know so far.
Is This the End For John Luther?
The last time we saw Luther at the end of series five, he was in a spot of bother (to put it mildly). Not only was he broken and bloodied after an intense shootout with long-term frenemy Alice Morgan (Ruth Wilson), but his superiors also added insult to injury by arresting him for his reckless dealings with crime boss George Cornelius (Patrick Malahide).
While it's safe to say that John survives physically, the real question the film will have to answer is: will Luther finally be held to account for five series' worth of bad decision-making? "I feel like John has to make some decisions in jail," Elba mused in a 2019 interview with EW. "It's quite clear that it would be very difficult for him to be a policeman moving forward. I think that's a great setup for a movie."
Whatever happens, it's clear the movie – like the series – won't be making life easy for our favorite corrupt cop. In an interview with SiriusXM earlier this year while junketing for Sonic the Hedgehog 2, Elba confirmed that the movie "picks up after" the last series. He continued: "It was a grim shoot, oh my days…. It's all fun and games when I'm reading the script – I'm like, 'And then he does what? Wow, this is incredible!' And then I'm actually doing it. I find myself freezing in some dark cave or something…. No spoilers!"
Familiar Faces Returning
Such is the grisly end that meets so many of Luther's supporting characters, there aren't actually that many familiar faces to return. So far, the only series regular who's been confirmed to appear in the movie (aside from Elba, of course) is Dermot Crowley as DSU Martin Schenk, head of the Met's Serious and Serial Crime Unit and Luther's boss and mentor. We don't know what was worse for Luther at the end of series five: getting shot, getting arrested or getting the "I'm not angry, just disappointed" look from Schenk.
Other still-alive characters likely to pop up are Cornelius, last seen providing Schenk with the intel that led to Luther's downfall, and Mark (Paul McGann)—Luther's ex-wife's widowed husband (stay with us) who begrudgingly got in on the action in series five. Lawyer Mark was last seen being warned to "never let John Luther back through [his] door again" by a furious Alice. Speaking of whom….
Is Alice Really Dead This Time?
Arguably Luther the series' greatest asset other than the eponymous detective himself, the return of Ruth Wilson's fan-favorite serial killer reinvigorated the fifth season. Her Lecter-like connection with Luther became a cornerstone of the show; Alice was a fiercely intelligent and dangerous foil who later became an off-the-books serial killer consultant and even a sort-of messed-up romantic interest. The two characters' tense meeting of minds and literal love-hate relationship thrilled viewers, helped by the fizzing chemistry between Elba and Wilson.
At the end of series five, though, Alice finally met her maker by being pushed off a platform by a wounded Luther and falling to a concretey demise below. Or did she? Alice's lifeless body seemed like pretty conclusive evidence that she won't be coming back, but she has faked her death once before. And while there has been no sign of Wilson's casting, that would surely be a surprise that the moviemakers would want to keep under their hats.
His Greatest Villain Yet
Luther has faced some pretty bad Big Bads in his time: the aforementioned Alice, devil-worshiping psycho Lucien Burgess (Paul Rhys), Spring-heeled Jack copycat Cameron Pell (Lee Ingleby), vigilante killer Tom Marwood (Elliot Cowan), and series five's LED-masked slayer Jeremy Lake (Enzo Cilenti), to name a few.
For the film, though, the producers have brought in some serious A-list heft to portray a movie-sized villain for Luther to face off against: Andy Serkis—star of the Lord of the Rings and Planet of the Apes franchises, who's most recently been seen playing Alfred to Robert Pattinson's Batman. There's no word yet on what particular type of psychopath Serkis will be playing, but you can guarantee that, given his acting credentials, he'll be a formidable—and likely terrifying—adversary for our John to contend with.
A New Thorn in Luther's Side
The other big-name addition to the Luther movie is Cynthia Erivo, the Emmy, Grammy, and Tony award-winning singer and actress, and Oscar-nominated star of Widows and the upcoming Wicked adaption. Rumour has it she'll be playing a rival detective who'll be going head-to-head with Luther.
This character is reminiscent of a plot in series three, in which Met anti-corruption legend George Stark (David O'Hara) is coaxed out of retirement to play a game of cat-and-mouse with Luther, co-opting ambitious young detective Erin Gray (Nikki Amuka-Bird) to help take John to task for his misdeeds. Luther managed to wriggle out of that situation but, in Erivo's character, could he finally have met his match?