Reviews
Unforgotten Series 5 Review: Bleak, Angry, But the Old Magic is Still There
Without the comfort blanket of Cassie and Sunny's friendship, the new Unforgotten makes a sad binge-watch, but has retained its charm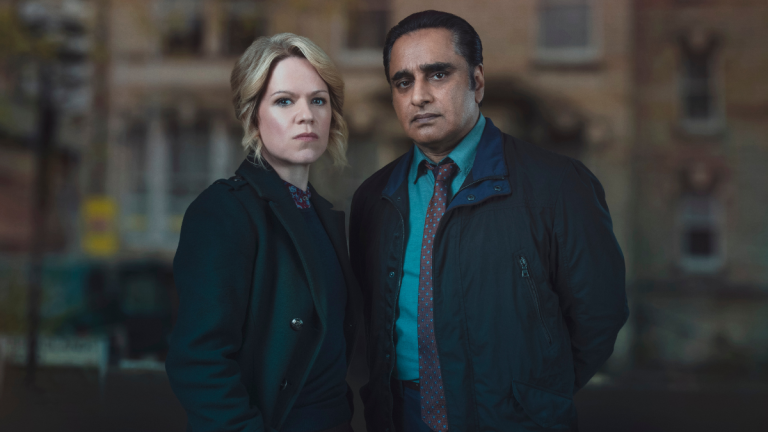 Warning: THIS SERIES 5 REVIEW IS SPOILER-FREE BUT CONTAINS A major SERIES 4 spoiler.
With its 'decomposing murder victims dug up decades later' premise, Unforgotten has never been a cosy crime drama. Alongside some extremely grim-looking corpses, past series have excavated painful topics, from racism to childhood sexual abuse, alcoholism, psychopathy and dementia.
Series 5, a story about addiction and violence that opens with the discovery of a human leg theorised to have been chewed off by rats, is no different. What is different this time around is that a crucial ingredient is missing: relief from the bleakness.
In the past, the grimness of Unforgotten's cases was balanced out by the reassuring and easy camaraderie of the show's two leads, played by Nicola Walker and Sanjeev Bhaskar.
From Series 1 – 4, longstanding colleagues and pals DCI Cassie Stuart and DI Sunny Khan investigated cold cases with a warm rapport that involved always agreeing about which suspect to call a prick the second they walked out of the interview room. Cassie and Sunny expressed love in the most British way possible – through fondly taking the piss and knowing each other's Costa order. They uncovered terrible truths and lived difficult home lives, but they did it together, with a kindness for victims that leavened the sadness.
Then Cassie was killed off in the Series 4 finale, and nine months later, after several interim bosses, Sunny has a new guv in the form of Sinead Keenan's DCI Jessica James. Keenan is great in the role, but her conflict with Sunny early on in the new series removes a vital pressure-release valve in this show.
There's a good reason that DCI James doesn't make a good first, second or third impression with the team, which is all teased out further down the line (Unforgotten is available as an ITVX box-set for the first time in Series 5, so instead of watching weekly, you can choose to binge the lot). Before all that transpires though, James' cold and distracted start sets her in opposition to Sunny, Fran, Murray and Kaz (Lewis Reeves, who plays Jake, doesn't appear this time around).
As a result, there's no safe harbour for viewers for most of Series 5. It's hostility and lies from the suspects, and more of the same back at the office. What might have been an energising workplace rivalry simply ends up regrettable because everybody involved is in pain so there's little enjoyment to take from it.
Home doesn't even offer respite for a grieving Sunny in the new series. After his wife left him with two teenage daughters, Sunny's home used to be chaotic but filled with love. His new place and new relationship with Sal is just more coldness and sadness these days. And the same goes double for DCI James whose marriage, we quickly discover, is at breaking point. Granted, happy stability is rarely conducive to drama, but lightness is necessary in a show with quite this much shadow.
That shadow is largely cast by the case, in which the body of a woman is discovered behind a fireplace. As ever, a group of apparently unrelated suspects emerge, this time from different ends of the class spectrum. There's House of Lords member Sir Tony Hume, restaurateur Ebele Falade, Polish gig economy worker Karol, and crack-using violent mugger Jay. Sad stories, all, but none of the four are exactly a pleasure to spend time with, or invest in.
What emerges is a potent story about generational trauma and social injustice. It's perhaps Unforgotten's angriest series, and certainly its most political. Every opportunity is taken to decry the effects of austerity on the UK's public services, and to highlight the country's changing context post-the 2016 EU Referendum. Budget cuts, under-resourced public sector workers, the closure of libraries, and the household fallacy are all called out, while racial inequality, the poverty gap, and establishment boys' clubs become central to the plot.
It all leads towards a remarkable and ambitious finale, which does much more than simply solve the case. Unforgotten has always taken a nuanced approach to the difference between justice and the law, and that complexity is alive and well here. The guest cast put in some excellent and emotional performances alongside the very capable Bhaskar and Keenan.
Leading up to the finale though, the lack of reprieve once provided by Cassie and Sunny's partnership feels almost stifling. For several episodes, misery follows misery without a break in the clouds.
When that break finally arrives, then it's back to business as usual and back to the old magic. Lies are peeled back, liars are exposed, and with a new partnership forged, you're left convinced that Unforgotten could – and should – run and run. Next time though, could it let in a bit more sunshine through the darkness?
Unforgotten Series 5 airs on Mondays at 9pm on ITV1. All episodes are available to stream now on ITVX.