Features
New British TV Series From 2022: BBC, ITV, Channel 4, Sky, Netflix, Prime Video & Britbox
These are the new British TV shows we welcomed last year, and where to stream them.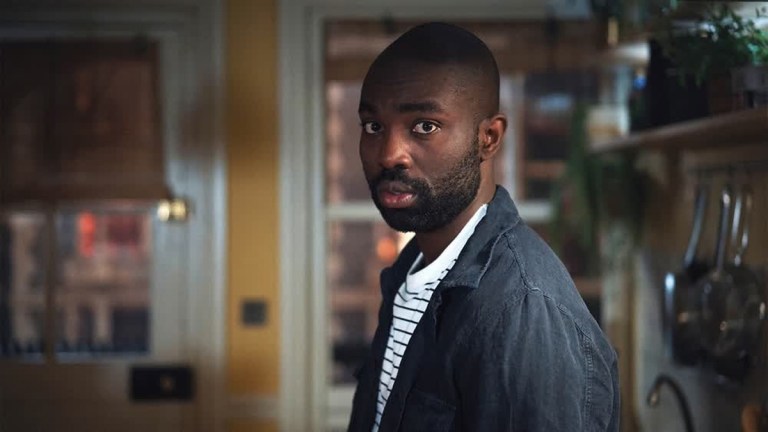 If police drama remains the bedrock of British TV commissions, with 2022 having welcomed crime series Karen Pirie, Marlow, Magpie Murders, The Responder, Sherwood and many more, broadcasters also gave us a glittering seam of new fantasy and horror. Last year saw a host of new British supernatural and sci-fi series, from Joe Barton's sci-fi action-thriller The Lazarus Project and the criminally since-cancelled YA Netflix fantasy The Bastard Son & the Devil Himself, BBC Three teen horror Red Rose, Sky dark comedy The Baby, as well as a new telling of John Wyndham's spooky children classic The Midwich Cuckoos.
Then there were shows that combined both threads, such as Amazon Prime's mind-twisting The Devil's Hour starring Peter Capaldi and Jessica Raine, and Pete Jackson's excellent debut Somewhere Boy. And some new British TV shows didn't even feature a single murder, like Netflix's adored Heartstopper graphic novel adaptation. Just imagine!
Here are the new arrivals we greeted in 2022, including many that are well worth catching up on if you didn't get to them the first time around.
Am I Being Unreasonable? (September)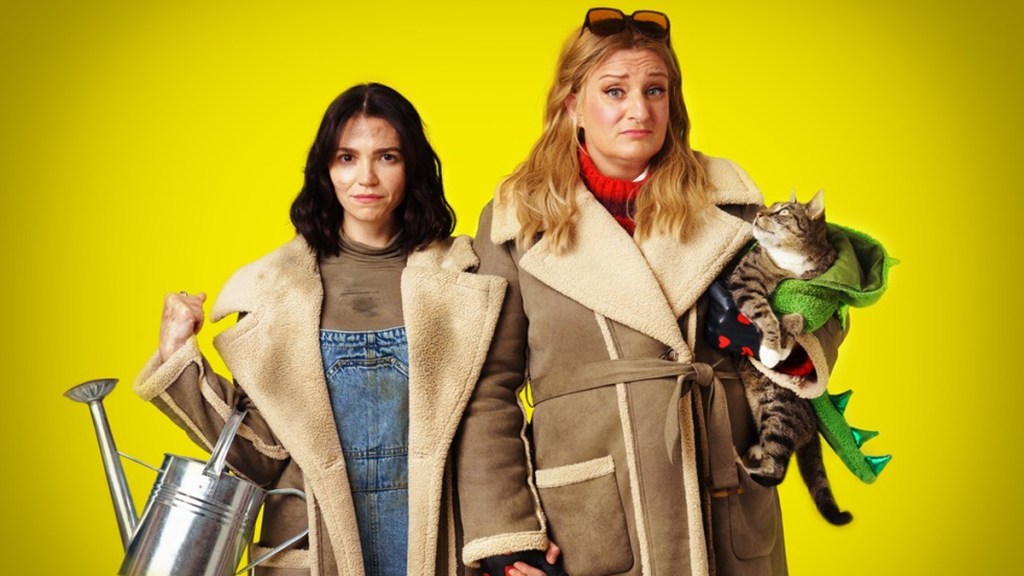 This six-part comedy-thriller from Daisy May Cooper and Selin Hizli is a sneaky masterpiece that doesn't announce what it really is until the very end, by which point you'll be hooked. Thank goodness another series has already been commissioned. It's the story of Nic (Cooper), a lonely woman in a well-heeled village who craves companionship and finds it, and a lot more, in the form of newcomer and fellow school mum Jen (Hizli). Series one is available to stream on BBC iPlayer in the UK.
Anne (January)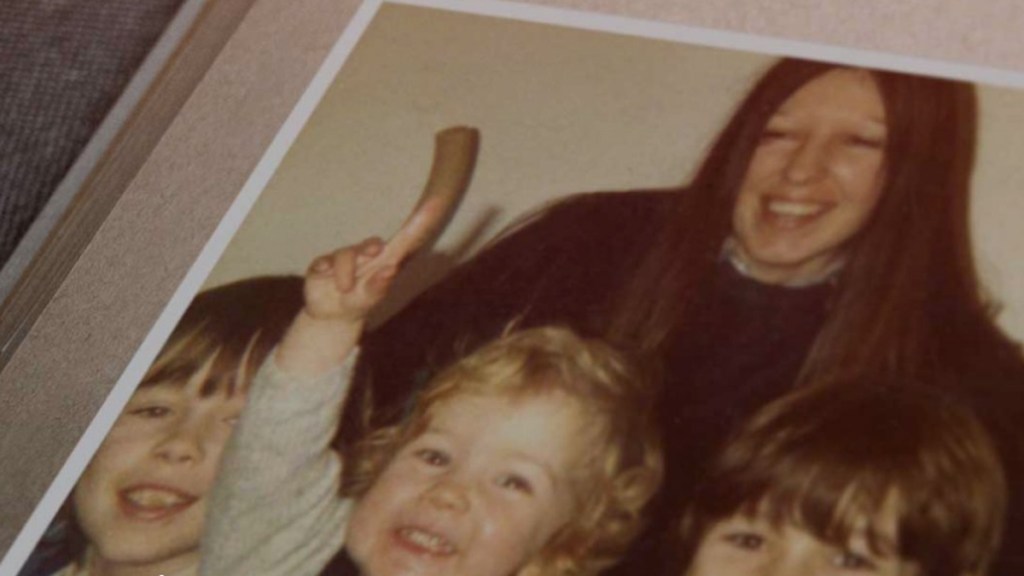 World Productions, the makers of some of the best British drama around (Line Of Duty, Save Me, Bodyguard) were behind this four-part drama for ITV. Written by novelist Kevin Sampson, who was present at Hillsborough Stadium on the tragic day that ninety-six football fans died, the series tells the real-life story of Anne Williams' decades-long fight for justice for her teenage son and all the victims of the 1989 disaster. Maxine Peake starred in the lead role and Bruce Goodison directed. The series aired in January and is currently available to stream on ITV Hub in the UK.
A Spy Among Friends (December)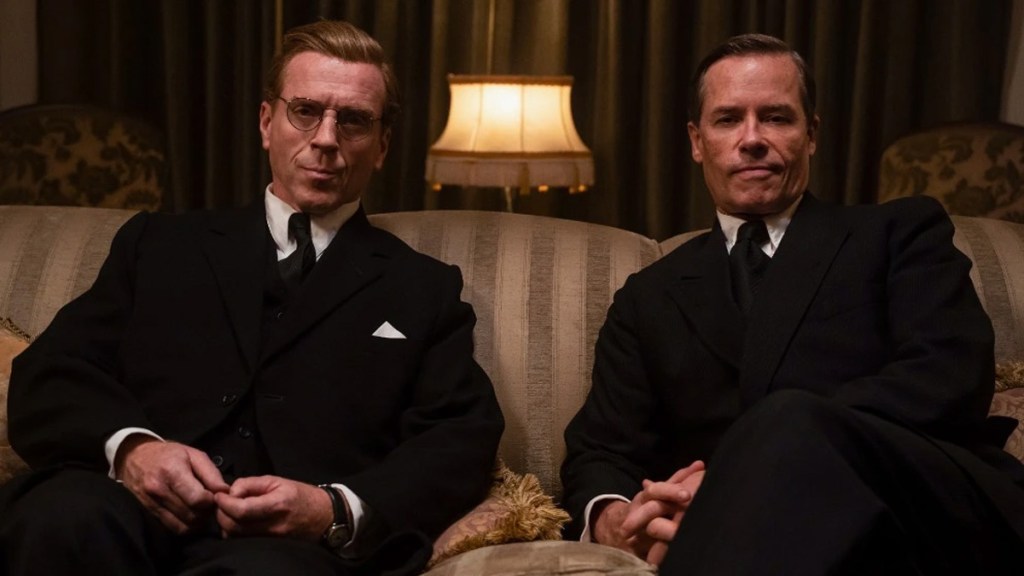 Based on Ben McIntyre's best-selling book, this UK-US co-production starred Damien Lewis and Guy Pearce as two spies and lifelong friends whose relationship is marked by betrayal at the height of the Cold War. Filming stretched from London to Romania, and the series made its debut in December 2022 on new streamer ITVX in the UK and on Spectrum in the US. Adrian Edmondson and Anna Maxwell-Martin co-star.
Chloe (February)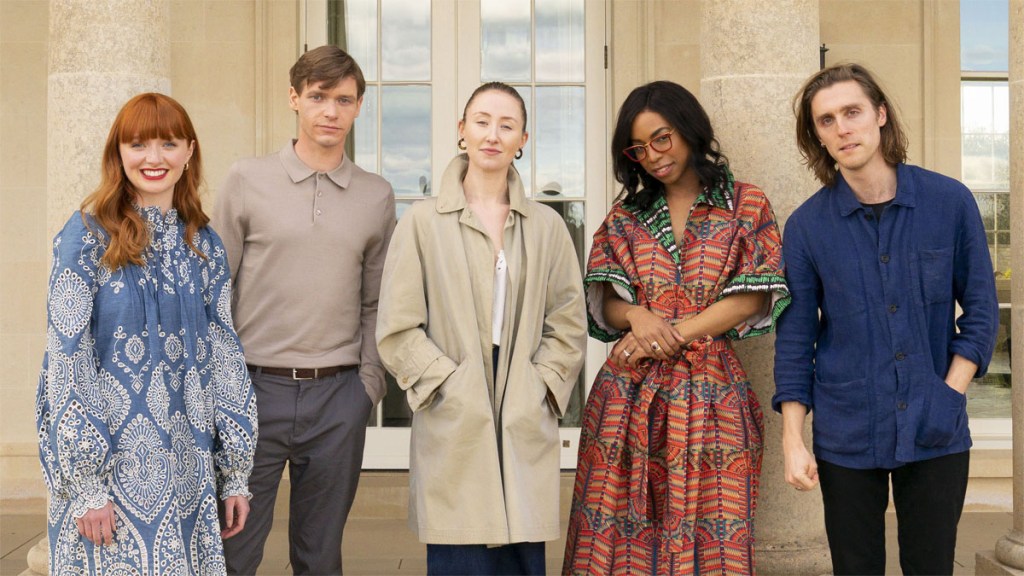 From Alice Seabright, director of Netflix's Sex Education came six-part BBC One psychological thriller Chloe. It's the story of Becky, a young woman who becomes so obsessed with the death of an estranged friend that she takes on a false identity to find out the true story. The cast includes Poldark's Jack Farthing, The Crown's Erin Doherty, The Serpent's Billy Howle and Gangs of London's Pippa Bennett-Warner. It's available to stream on BBC iPlayer in the UK. With major spoilers, read our ending theories here.
Conversations with Friends (May)
Following the enormous success of Normal People – the story of young Irish couple Marianne and Connor navigating love, sex, university, class, friendship and mental health – this adaptation of Sally Rooney's debut novel was something of a disappointment. Conversations with Friends is the story of a pair of young Irish students who get involved with an glamorous older, married couple and despite a strong cast including Joe Alwyn and Jemima Kirke, newcomer Alison Oliver playing lead Frances, and Utopia (US) and Loki's Sasha Lane as Frances' friend Bobbi, it failed to set the world alight. Judge for yourself on BBC iPlayer.
Crossfire (September)
Keeley Hawes starred in this three-part BBC One drama that told the story of a brutal attack on a luxurious holiday resort in the Canary Islands. The miniseries was billed described as a nail-biting thriller but only patchily delivered on that promise, despite the presence of Hawes. Josette Simon, Anneika Rose, Lee Ingleby and Daniel Ryan co-star, from a screenplay by Apple Tree Yard author Louise Doughty. Read our review here.
Everything I Know About Love (June)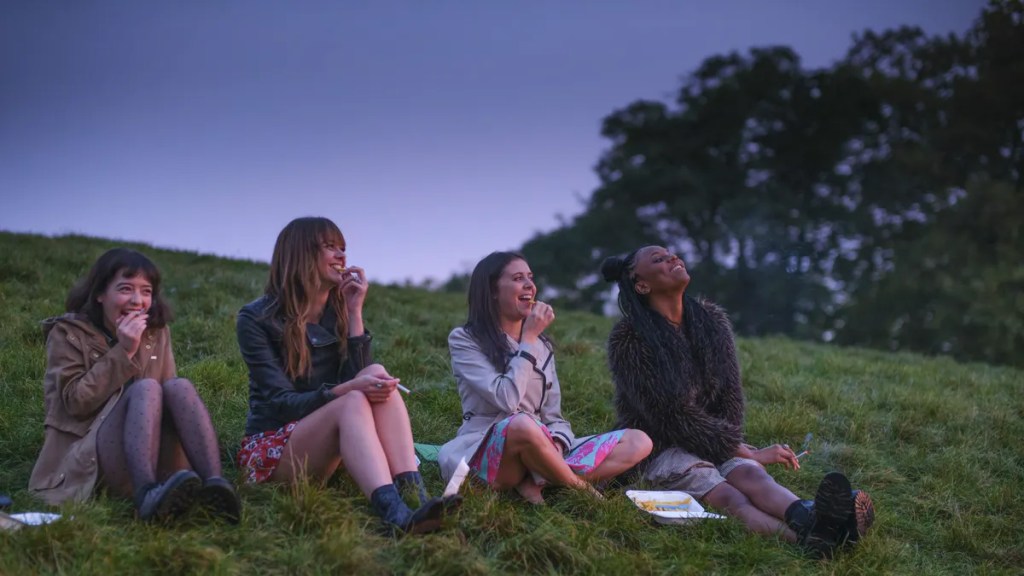 Novelist and journalist Dolly Alderton turned screenwriter to adapt her own memoir Everything I Know About Love for the BBC. Described as "a generous, funny, warm-hearted and uplifting Sex & the City for Millennials", it was the story of two young women Maggie and Birdy, who move to London and have to navigate relationships, flat-shares, heartache and friendship. Emma Appleton and Bel Powley led the cast, and all episodes are currently available to stream on BBC iPlayer in the UK.
Floodlights (May)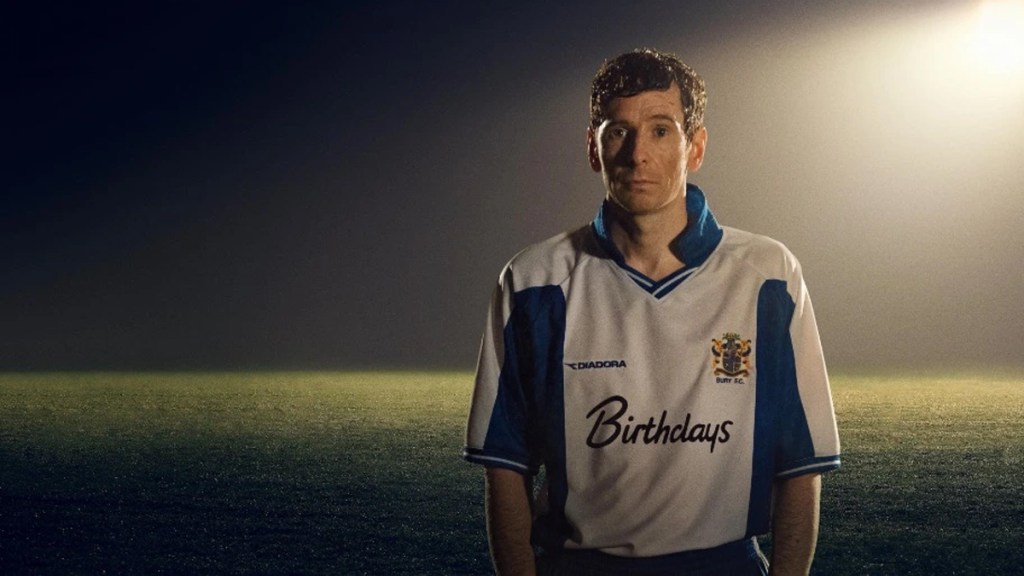 This one-off feature-length BBC Two drama told the real-life story of former professional football player Andy Woodward, who courageously went public in 2016 with his experience of sexual abuse by his coach as a youth player. Woodward's testimony helped hundreds of other male survivors of sexual abuse in and outside of the footballing world come forward. Floodlights was written by Control's Matt Greenhalgh and directed by Calm With Horses' Nick Rowland. Shameless and The Last Kingdom actor Gerard Kearns starred alongside Jonas Armstrong, Morven Christie and Steve Edge. It's currently available to stream on BBC iPlayer.
Four Lives (January)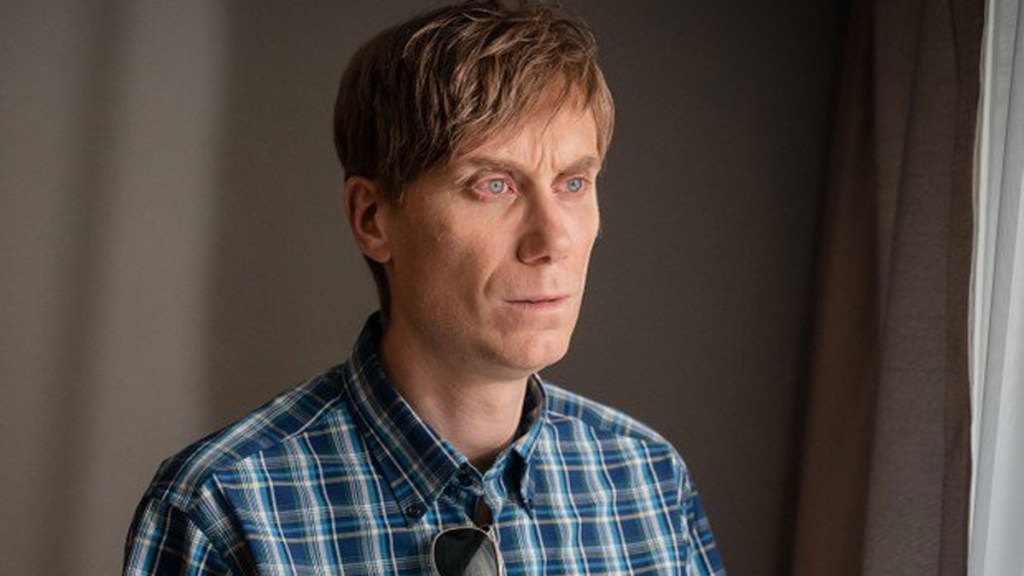 Previously titled The Barking Murders, Four Lives was a three-part BBC drama based on real-life killer Stephen Port, and the aftermath of the four murders he committed. Port raped and murdered four men between 2014 and 2015, using Grindr to attract his victims. Jeff Pope, who previously penned The Moorside and Little Boy Blue, wrote the screenplay, with Neil McKay directing. Sheridan Smith and Jamie Winstone starred alongside Stephen Merchant in the drama, which was postponed due to the ongoing criminal case, but finally aired on BBC One in January and is currently available to stream on BBC iPlayer.
Granite Harbour (December)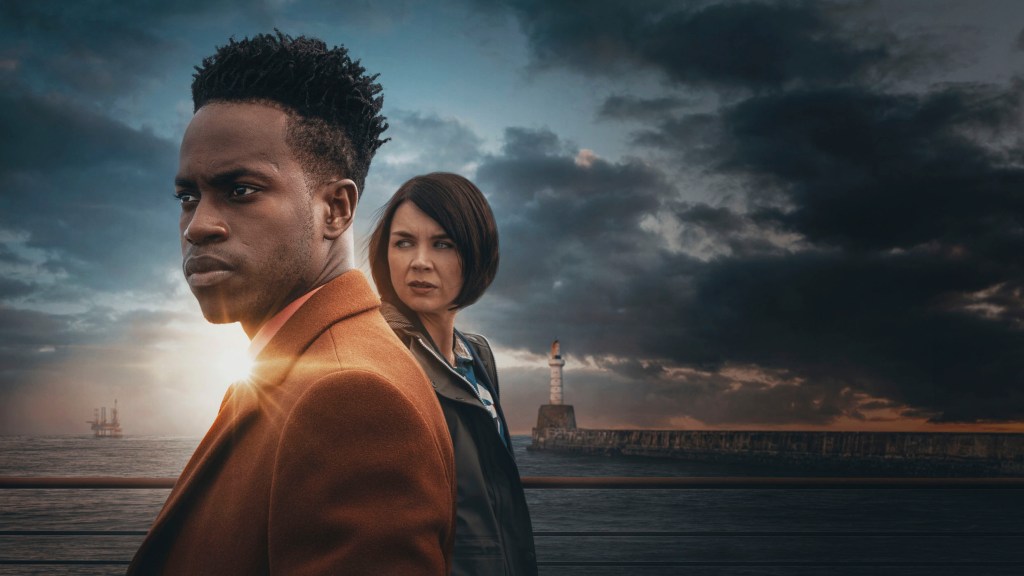 Joining Guilt, Vigil and The Control Room (see below) as a new BBC Scotland drama was Granite Harbour, a three-part series set in Aberdeen and starring Romario Simpson and Hannah Donaldson. It's a crime drama about Simpson's character, a Lance Corporal and new recruit to Police Scotland who undergoes a culture shock in his new Aberdeen life while investigating the murder of an oil industry baron. Filming started in May 2022 and the three-part series aired on BBC One in December, and is available to stream now on BBC iPlayer in the UK.
Hard Cell (April)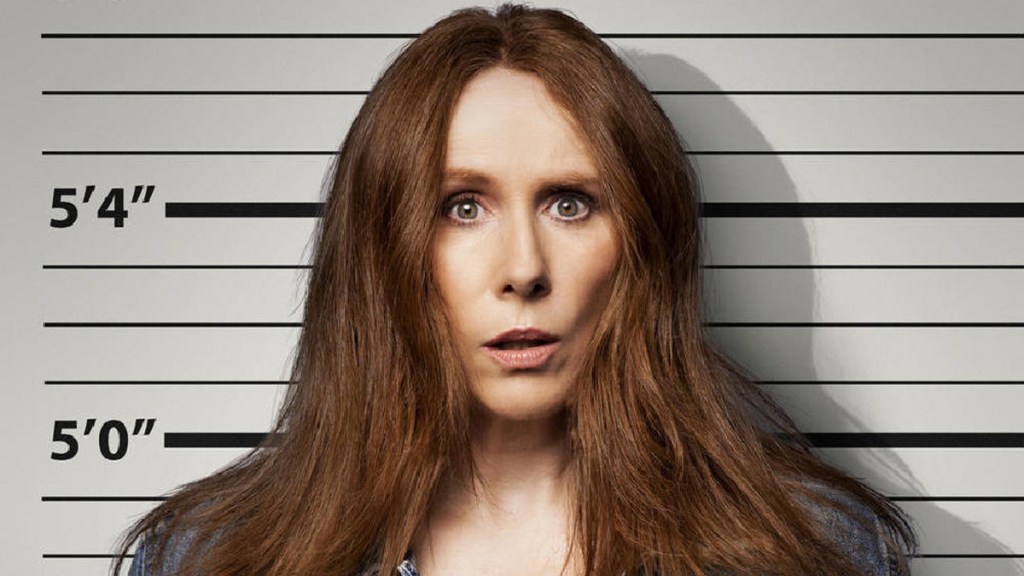 Comedian-actor-writer Catherine Tate revisited her sketch show days with this new Netflix mockumentary set in a women's prison. Tate wrote, directed and played multiple characters in the satirical comedy series about HMP Woldsley. Inside No. 9's Donna Preston, Poldark's Christian Brassington and Holby City's Lorna Brown co-star, and it's available to stream on Netflix.
Heartstopper (April)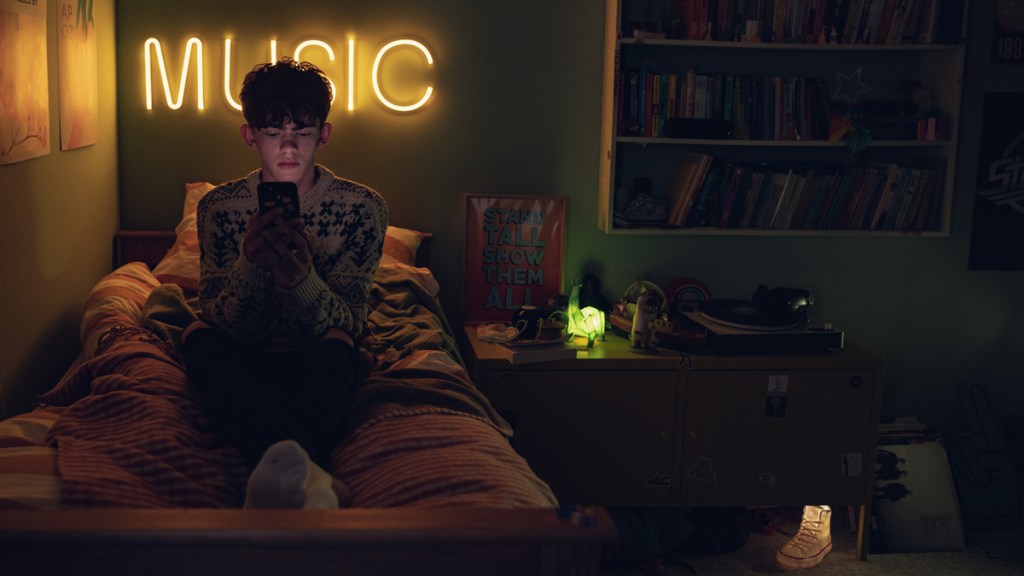 Now on Netflix is eight-part half-hour live-action adaptation of Alice Oseman's beautiful graphic novel about Nick and Charlie, two grammar school boys who fall in love after they're made to sit together in class one day. Kit Connor and Joe Locke play the leads in a story that touches on LGBTQ+ lives, mental illness and much more. Oseman has adapted the book for screen and Netflix has already done the right thing and renewed the adaptation for series two and three.
Holding (March)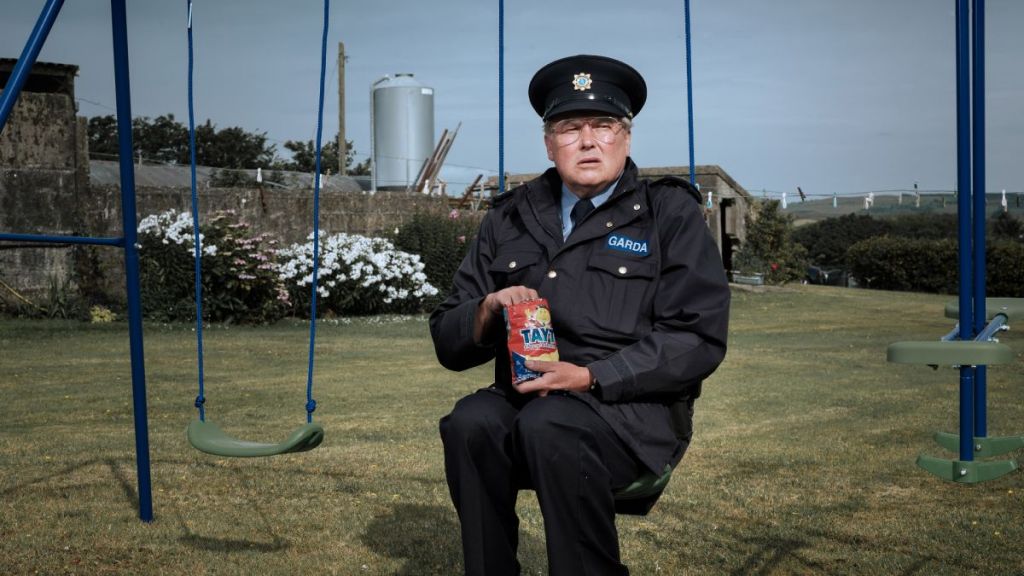 An Irish series this, but one that aired on ITV in the UK: four-part drama Holding came adapted from the best-selling novel by writer and presenter Graham Norton. Directed by actor-director Kathy Burke, it was filmed largely in West Cork and starred Game of Thrones' Conleth Hill, Derry Girls' Siobhán McSweeney, The Virtues' Helen Behan and the brilliant Pauline McLynn of Father Ted and GameFace fame. It's the story of an Irish police sergeant in a remote village who gets his first serious case when human remains are discovered on a local farm. It's currently available to stream on ITV Hub.
Hotel Portofino (January)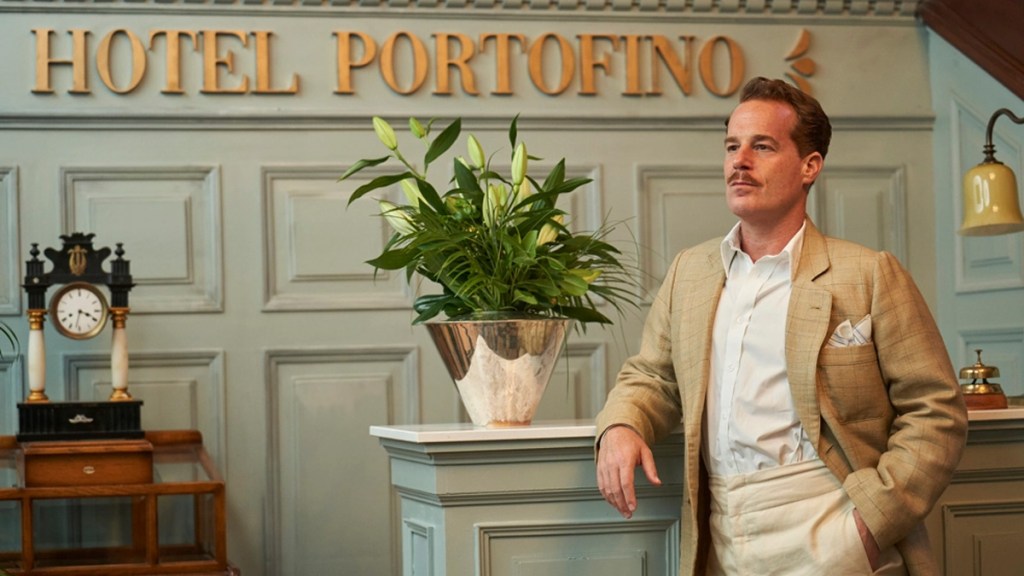 Six-part period drama Hotel Portofino, which follows the travails of a British family who open a hotel on the Italian Riviera in the 1920s, landed on streamer BritBox back in January 2022. Natascha McElhone, Anna Chancellor, Pasquale Esposito and Mark Umbers starred in this story about money, class, politics and family reputation. The series will also air on ITV in 2023.
Inside Man (September)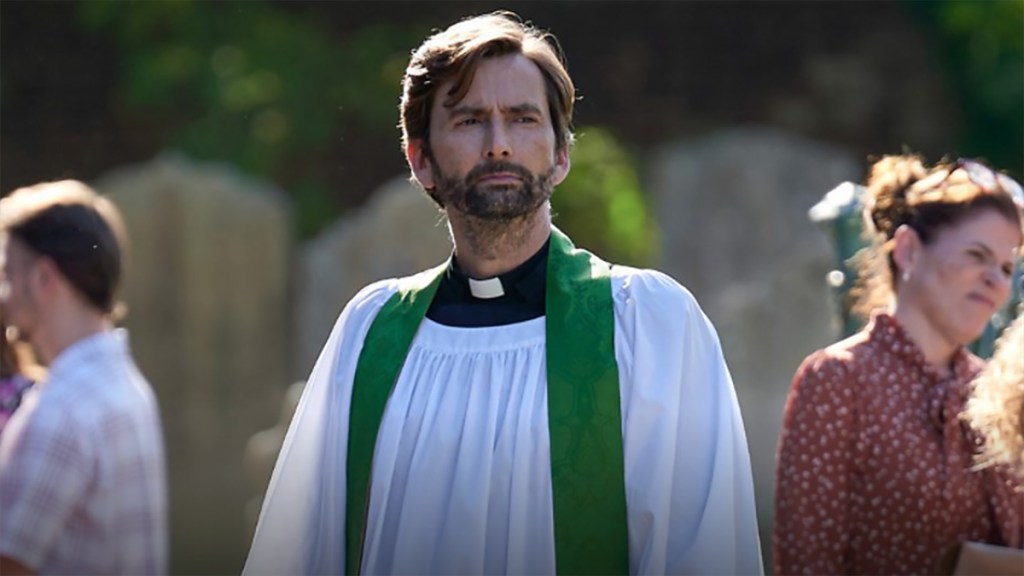 The latest BBC One drama from former Doctor Who and Sherlock showrunner Steven Moffat was four-part crime thriller Inside Man. The twisting story is about a death row inmate in the US and a woman who's trapped in a cellar under an English vicarage, whose lives interlink "in the most unexpected way". The cast was excellent and included plenty of Moffat's past collaborators in David Tennant, Dracula's Dolly Wells and Lydia West, plus Stanley Tucci, but despite their talents and Moffat's writing genius, something just didn't gel with this one. See what you make of it by streaming on BBC iPlayer in the UK and on Netflix in the US and globally. Read our spoiler-free review here.
Karen Pirie (September)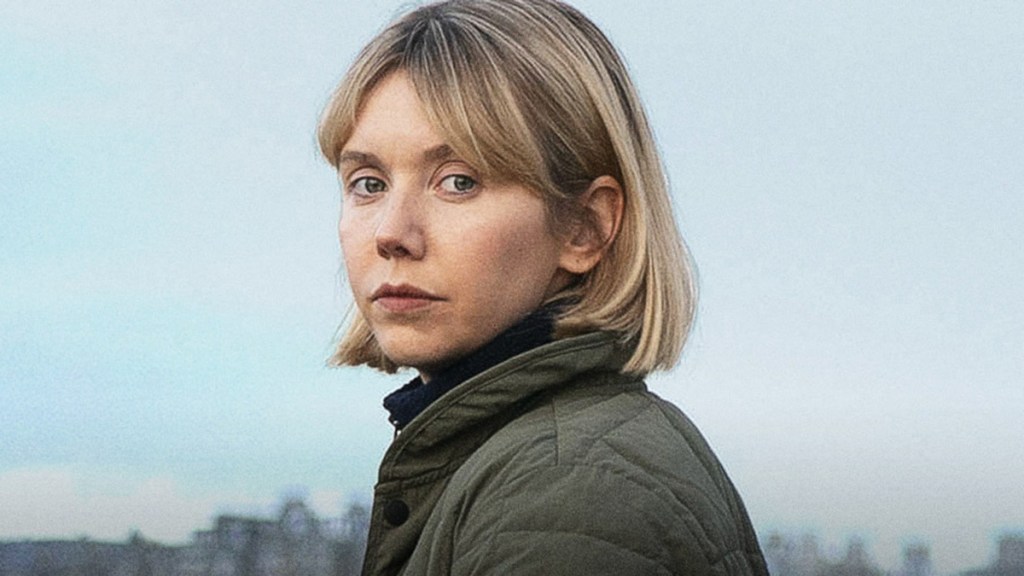 A new detective brought a breath of fresh air to ITV in the form of Karen Pirie, the creation of novelist Val McDermid who's also the literary source of ITV's popular Wire in the Blood forensic pathology series. The new crime drama comes adapted from the first in McDermid's five-book series The Distant Echo by Harlots and Save Me Too's Emer Kenny. It was about a young Scottish detective played by Vigil's Lauren Lyle, who is tasked with reopening cold cases. The first involves the 25-year-old death of a teenager whose unsolved murder has become the subject of a true crime podcast. It was made by Bodyguard and Line of Duty's World Productions and aired on ITV in September 2022. All three two-hour episodes are available to stream on ITV Hub.
Life After Life (April)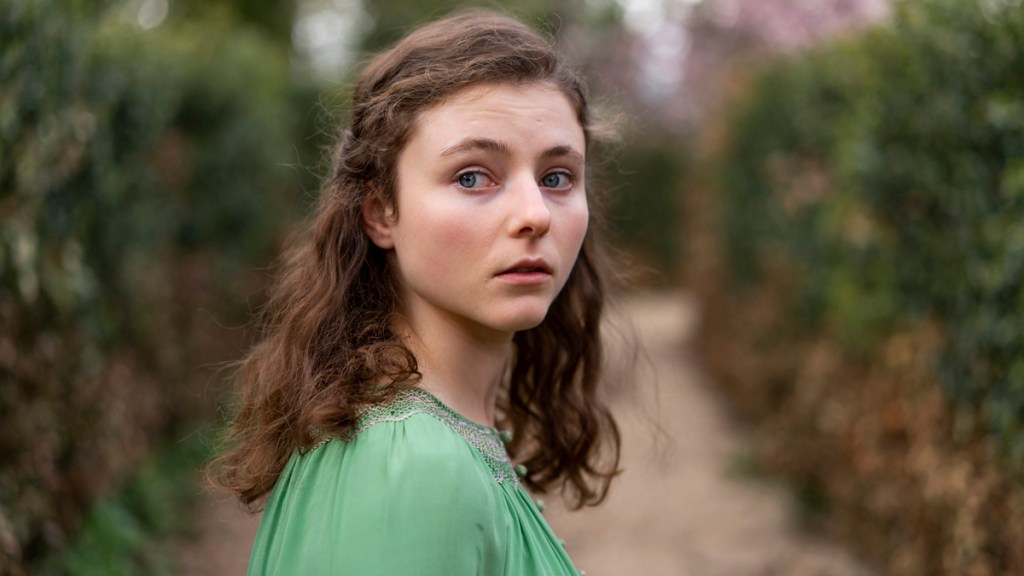 Kate Atkinson's 2013 novel Life After Life is a masterpiece of imaginative fiction, so it's no surprise that BBC One snapped up a TV adaptation. It's the story of Ursula, a woman with the extraordinary power to keep being continually reborn into new and alternative versions of her life after she dies. Seemingly insignificant changes to people and circumstances set her on new courses every time – can she alter the course of history? Playwright Bash Doran (Traitors) adapted the novel into a stunning four-part series with a cast including Sian Clifford, James McArdle and lead Thomasin McKenzie (Jojo Rabbit, Last Night in Soho). Stream it now on BBC iPlayer.
Litvinenko (December)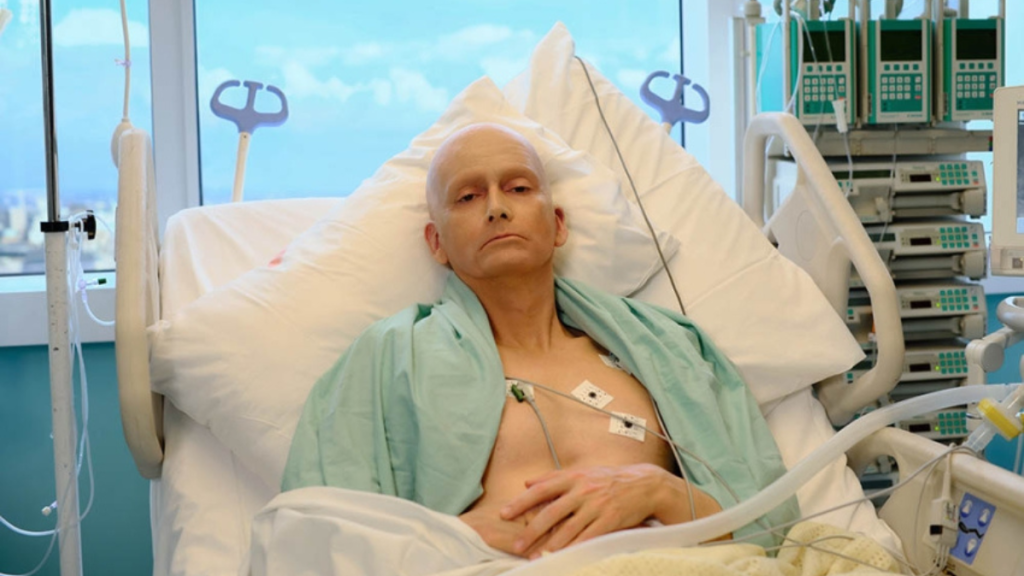 Becoming known as 'the man who solved his own murder', in 2006 former Russian spy Alexander Litvinenko spent the 22 days it took him to die from polonium poisoning helping the Metropolitan Police with their investigation. After his Emmy Award-winning performance as serial killer Dennis Nilsen in Des, David Tennant is going from killer to victim as he takes on the role of Litvinenko, alongside Margarita Levieva who is playing Alexander's wife Marina. Tennant has admitted the role stayed with him after filming as he was able to meet the real-life Marina. The series arrived on ITVX in December. Read our four-star review here.
Magpie Murders (February)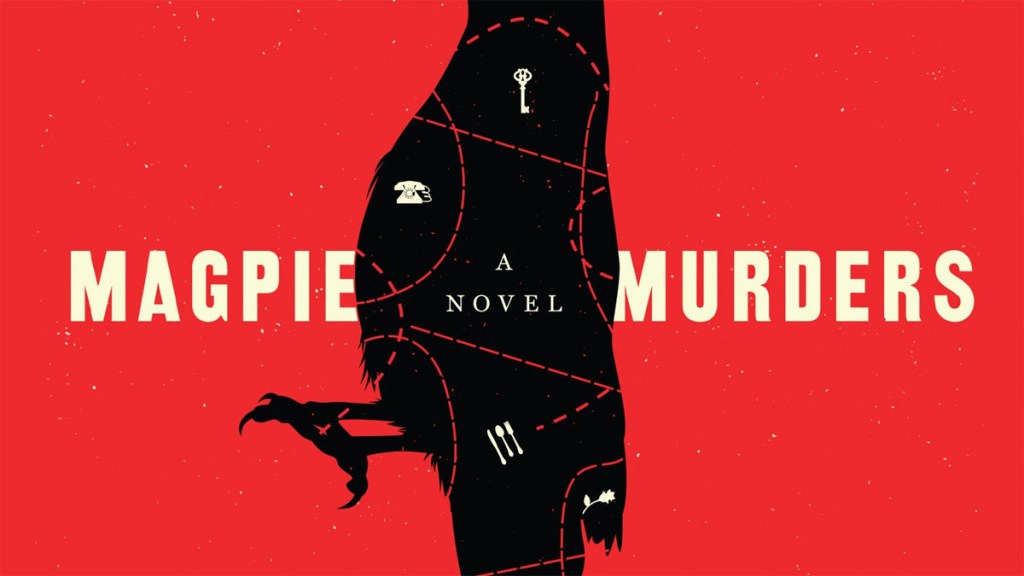 One of a slate of original drama commissions for UK streamer BritBox, Anthony Horowitz adapted for screen his own murder mystery novel Magpie Murders, the first of the writer's Susan Ryeland series. Lesley Manville plays literary editor Ryeland (Manville), with Spall playing her client's fictional 1950s detective Atticus Pünd. It was a dream cast for this six-part thriller, which landed on BritBox in February and is available to stream.
Marriage (August)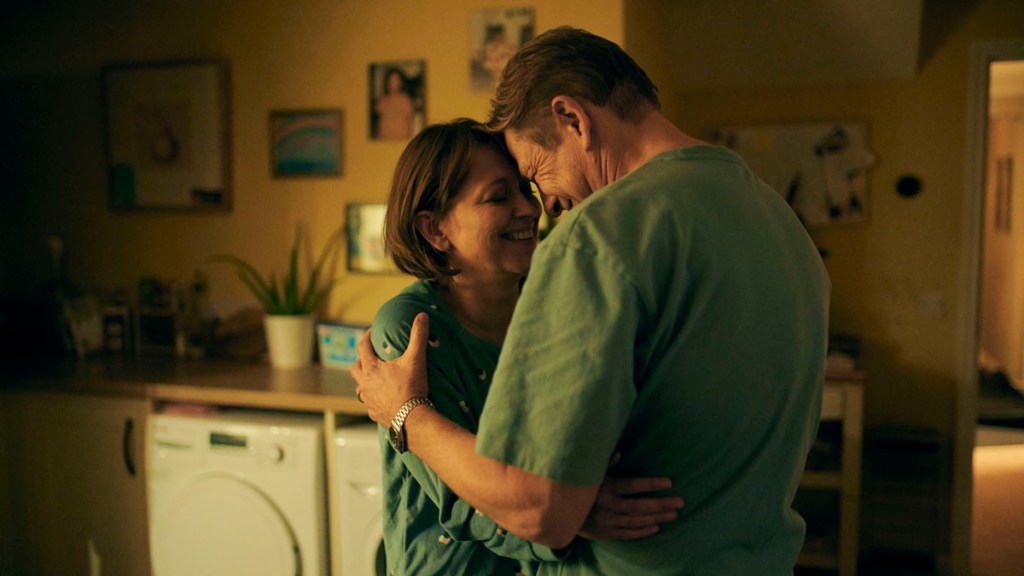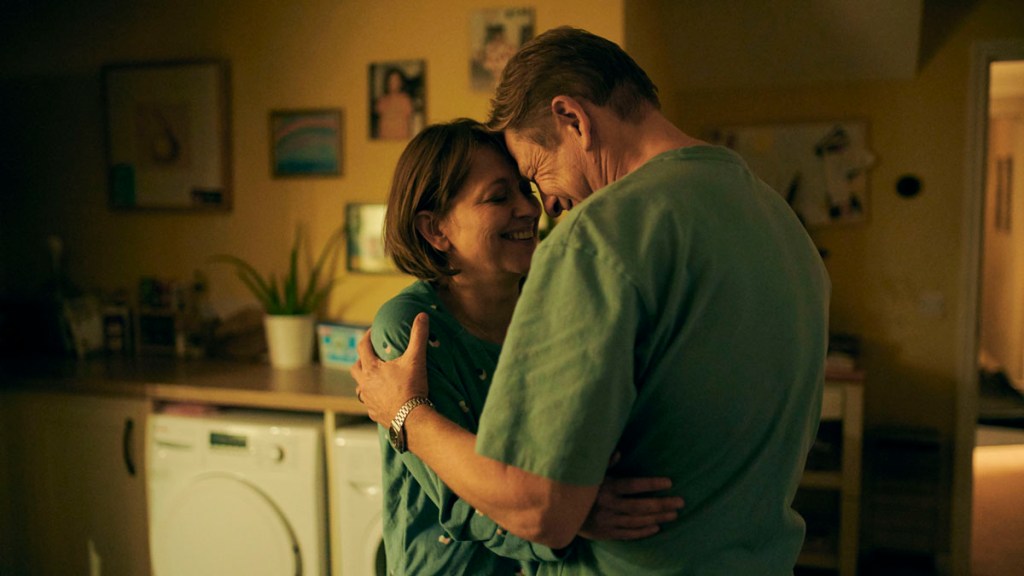 From Stefan Golaszewski, the creator of excellent comedy-dramas Mum and Him & Her, came four-part BBC One drama Marriage. Nicola Walker and Sean Bean played a couple in a series billed to examine "in intimate detail the fears, frustrations and salvation of marriage and the comfort that can only be found in togetherness." It aired in August on BBC One to a mixed reception – some found it too slow and low-key, others called it a moving masterpiece of character observation. See which camp you fall into by catching up on BBC iPlayer.
Maryland (July)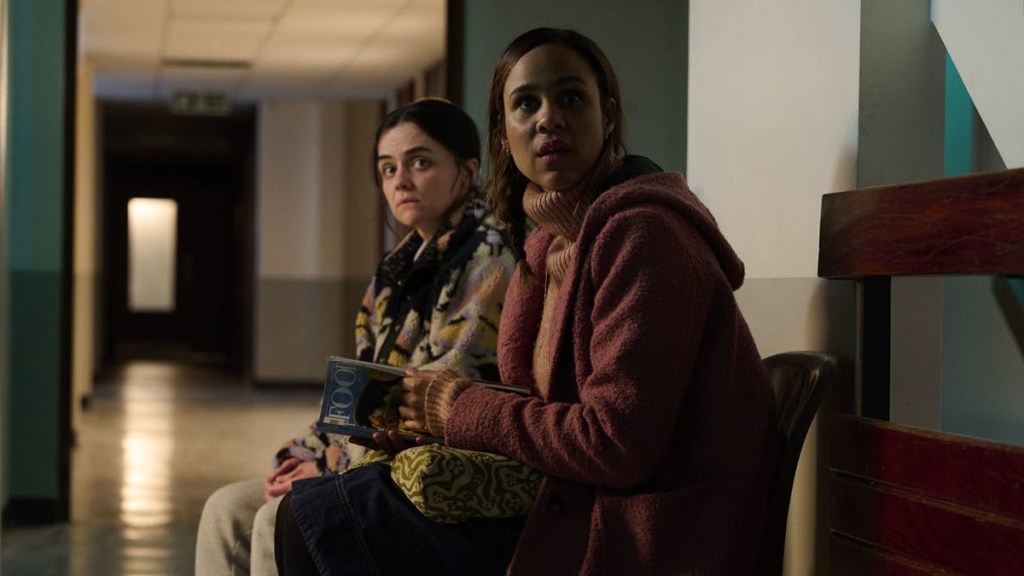 Playwright and screenwriter Lucy Kirkwood transformed her 2021 play Maryland into this half-hour drama starring Hayley Squires (The Essex Serpent, Adult Material) , Zawe Ashton (Fresh Meat, Dreams of a Life) and Daniel Mays (Temple, Vera Drake). It tells the story of two women, both named Mary, taken into a police station to give evidence about their respective sexual assaults. The original piece was written in response to the police brutality at the vigil for murdered woman Sarah Everard and events surrounding the murders of multiple women in London 2021. It aired on BBC Two in June and is currently available to stream on BBC iPlayer.
Mayflies (December)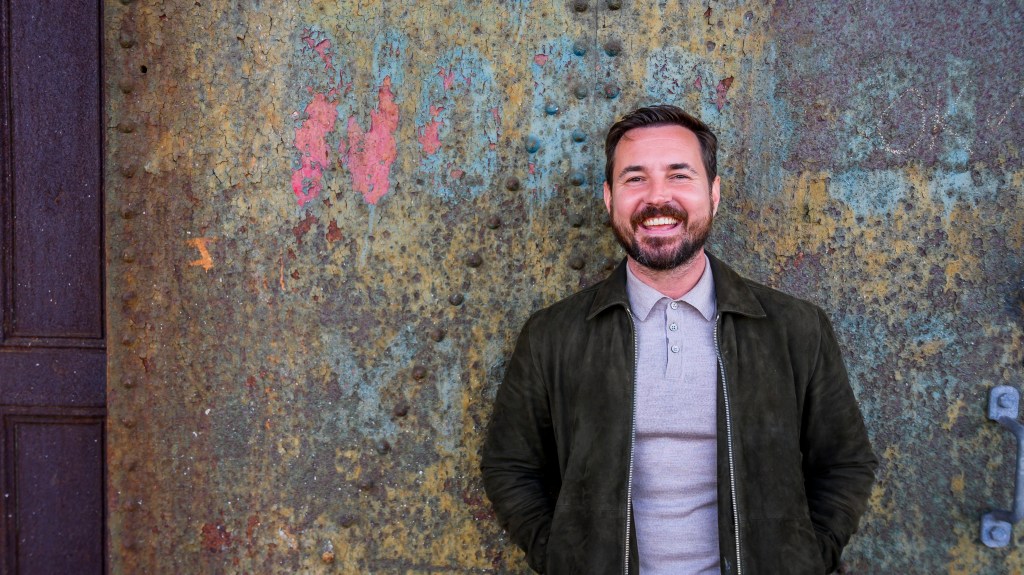 Line of Duty's Martin Compston starred in this Scottish drama for the BBC based on Andrew O'Hagan's award-winning novel of the same name. Compston was joined by Ashley Jensen (After Life, soon to be seen taking over from Douglas Henshall in Shetland) and Tony Curran (Doctor Who) in this two-part drama which commissioning editor Gaynor Holmes describes as "an intimate and devastating portrait of male friendship". The plot follows friends Jimmy and Tully as they make friends in the magical summer of 1986 and then flashes forward 30 years to when their friendship is tested in tragic ways. Watch both episodes on BBC iPlayer now.
Mood (March)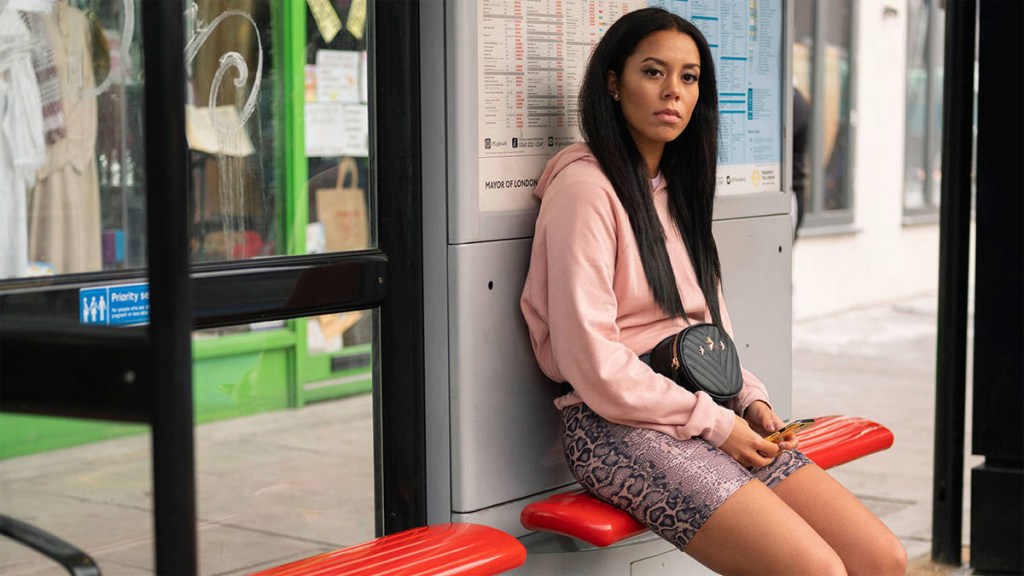 Nicôle Lecky's one-woman Royal Court stage show Superhoe, renamed Mood for TV, got the Fleabag treatment when it was turned into this six-part BBC Three series. It's the musical story of a would-be singer and rapper thrown out of home who moves in with a young woman who inducts her into the life of social media influencing and sex work. It aired on BBC Three in March and is currently available to stream on BBC iPlayer.
My Name is Leon (June)
This feature-length adaptation of Kit de Waal's novel My Name is Leon aired on BBC One this summer. It's the 1980s-set story of a nine-year-old biracial boy forced to cope with his mother's breakdown. Writer-director Shola Amoo adapted the screenplay, with Kibwe Tavares directing, and Malachi Kirby and Monica Dolan among the cast. The drama is currently available to stream on BBC iPlayer.
No Return (February)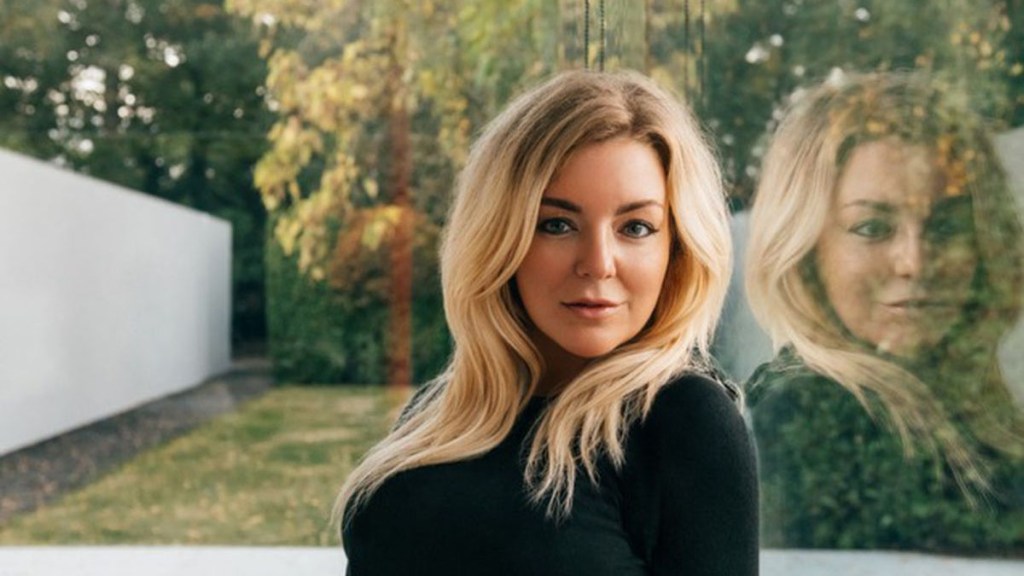 ITV's No Return was a Manchester-based four-part drama from Danny Brocklehurst (The Stranger, Shameless). It starred Sheridan Smith (pictured above) as the mother of a 16-year-old boy accused of a serious crime while on a family holiday in Turkey. Secrets unfurl as the family fights an alien legal system to free their son and get to the truth. It's currently available to stream on ITV Hub.
Ralph and Katie (October)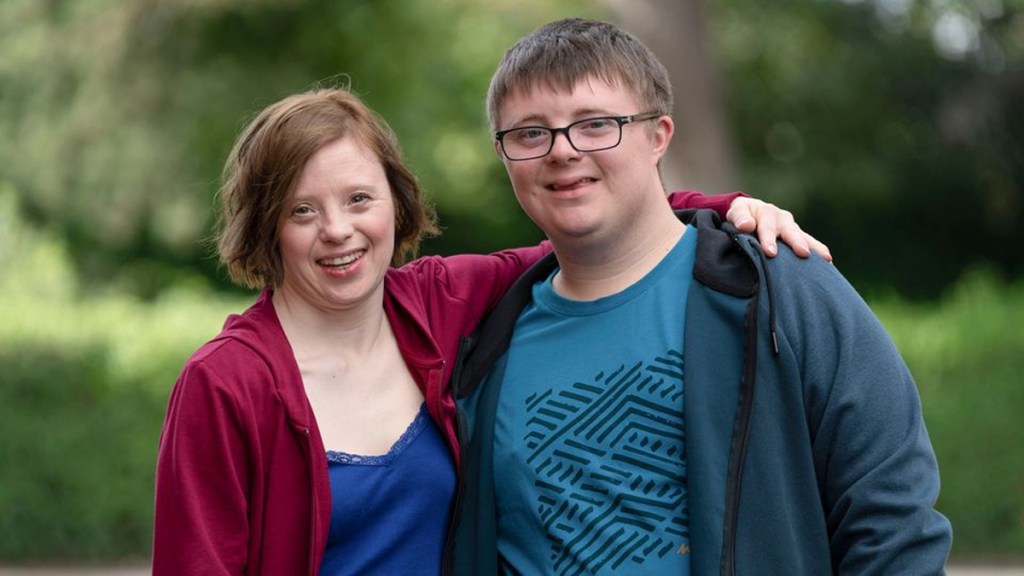 This six-part half hour is a spin-off from BBC One's hit family drama The A Word, following the married lives of the titular characters, both of whom have Down's Syndrome. The original series creator Peter Bowker wrote the show, which stars Leon Harrop and Sarah Gordy, alongside new and emerging disabled talent. All six episodes are currently available to stream on BBC iPlayer.
Red Rose (August)
A contemporary teen horror series that premiered on BBC Three, Red Rose was written by Michael and Paul Clarkson (The Haunting Of Hill House). It's an eight-part series about the relationship between teenagers and their online lives following Rochelle, a Bolton teen who downloads a mysterious app that sets in motion a series of terrifying events. Ultimately, say the Clarksons, "it's the story of friendship told through the prism of a classic horror-thriller." Filming took place in Bolton in September 2021, and the show premiered on BBC Three in August. Read our review here.
Riches (December)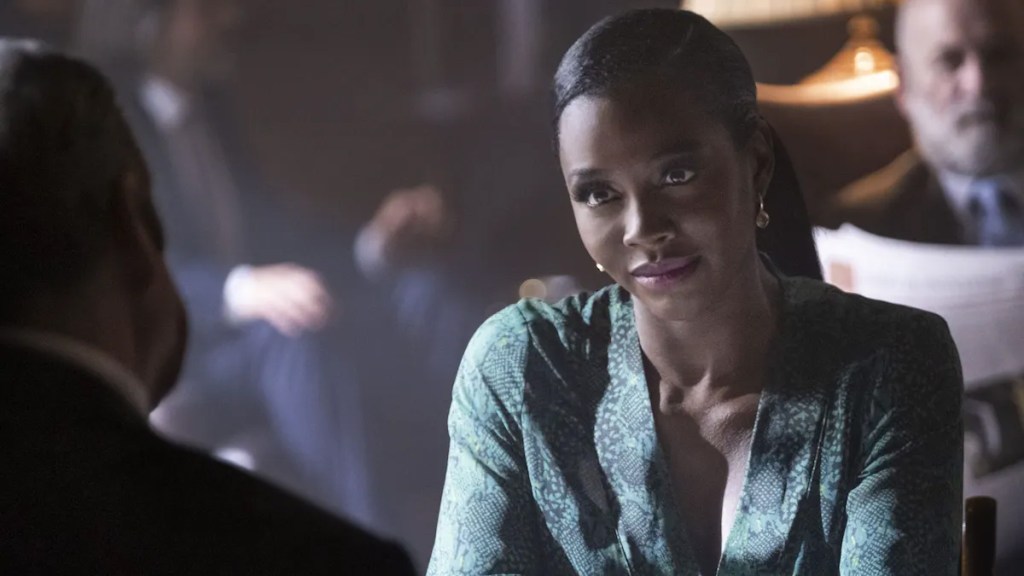 From Empire to Succession, the complicated family lives of the super-wealthy are a continued source of fascination on screen. ITV ordered drama Riches from writer Abby Ajayi to mine that seam. The six-part drama revolves around successful businessman Stephen Richards, a specialist in cosmetics for black women, who's on a winning streak until a dramatic event forces his grown-up children from two marriages to gather together and decide what happens next. Deborah Ayorinde and Hugh Quarshie star in the series, which landed on Prime Video globally on December 2nd, and then arrived on new streamer ITVX in the UK a few weeks later.
Ridley (August)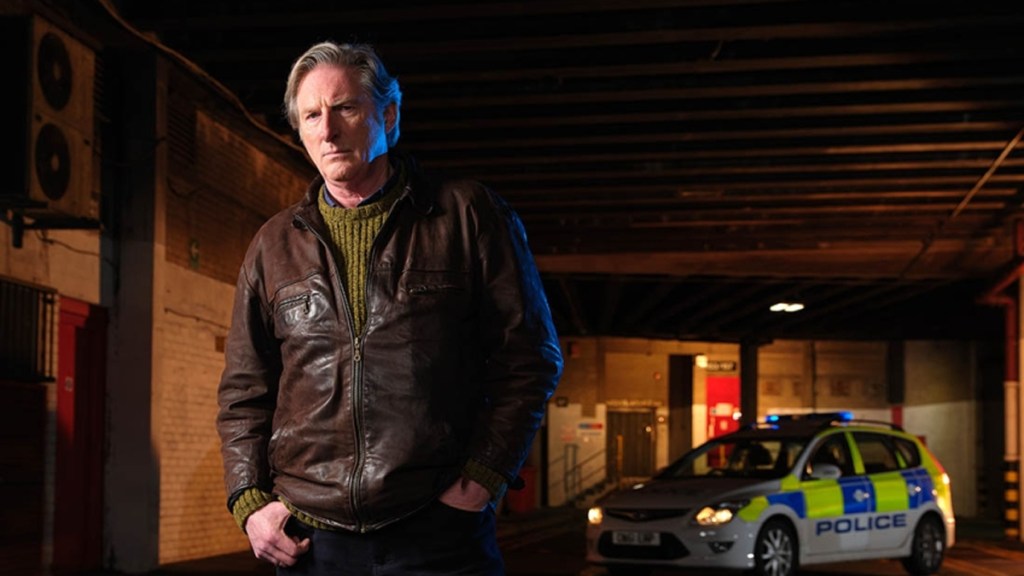 Line of Duty's Adrian Dunbar starred as a retired DI pulled back into the police service as a consultant on a complex murder case led by his former protégée DI Carol Farman (The Fall and Unforgotten's Bronagh Waugh). Over the course of four two-hour episodes, Dunbar's Alex Ridley consulted on a series of thought-provoking criminal cases. It aired in August on ITV1 and is currently available to stream on ITV Hub.
Rules of the Game (January)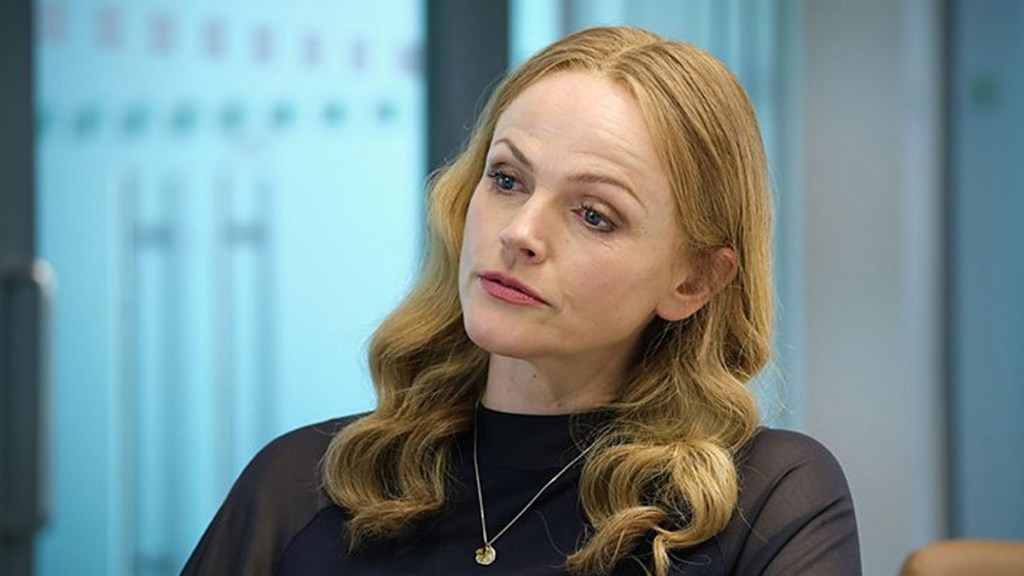 This four-part BBC thriller themed around sexual politics in the workplace stars Maxine Peake as the manager of a family-run business who discovers a dead body in the office reception. So unfurls a story of historic misconduct told by a cast including Alison Steadman, Susan Wokoma and Rakhee Thakrar. It aired on BBC One back in January and all episodes are available on BBC iPlayer now.
SAS: Rogue Heroes (October)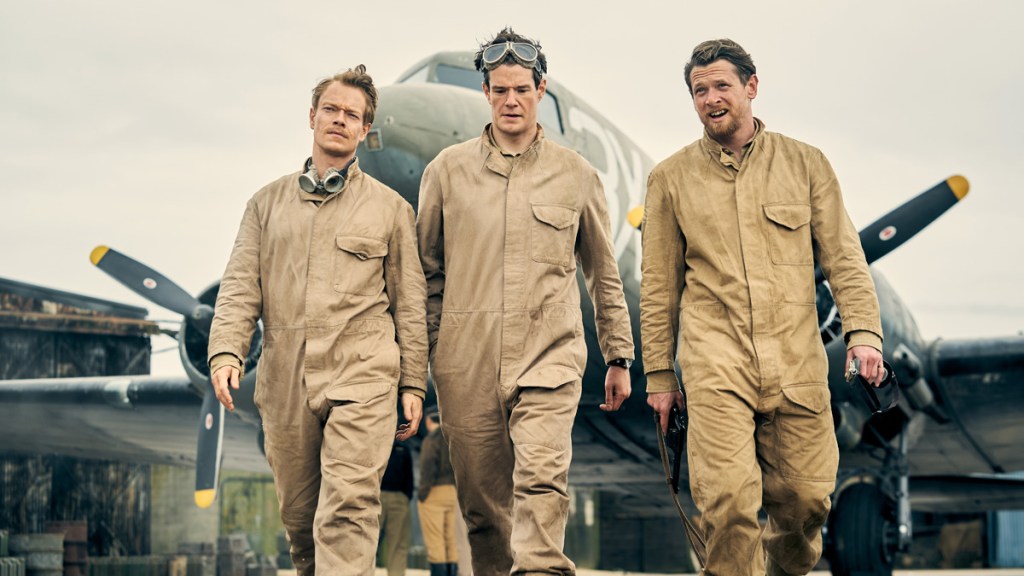 A major new drama made a splash on BBC One in October 2022, from Steven Knight, creator of Peaky Blinders and Taboo. The six-part drama was based on Ben Macintyre's SAS: Rogue Heroes book, which charts the creation of the famed Special Forces unit. Knight wrote the adaptation, which tells a tale "celebrating the glory, action and camaraderie at the heart of this story" while delving into the psychology of the officers and men who formed the SAS in WWII. With real-life events given Knight's visionary treatment, this one was a spectacle with real depth, and featured Jack O'Connell and Alfie Allen among the cast. It's available on BBC iPlayer now and Series 2 is on the way.
Screw (January)
Inspired by his real-life experience as a civilian prison worker, writer Rob Williams (Killing Eve) brought a six-part prison drama to Channel 4. Screw promised to show "the uncensored, terrifying and often darkly funny reality of life as a prison officer in an all-male prison in 21st century Britain." The story focused on veteran officer Leigh, who's trying to keep her past buried, and mouthy new recruit Rose. The cast included Nina Sosanya, Jamie-Lee O'Donnell and Stephen Wight, and all episodes are currently available to stream on All4. It's been renewed for a second series which started filming in November 2022.
Sherwood (June)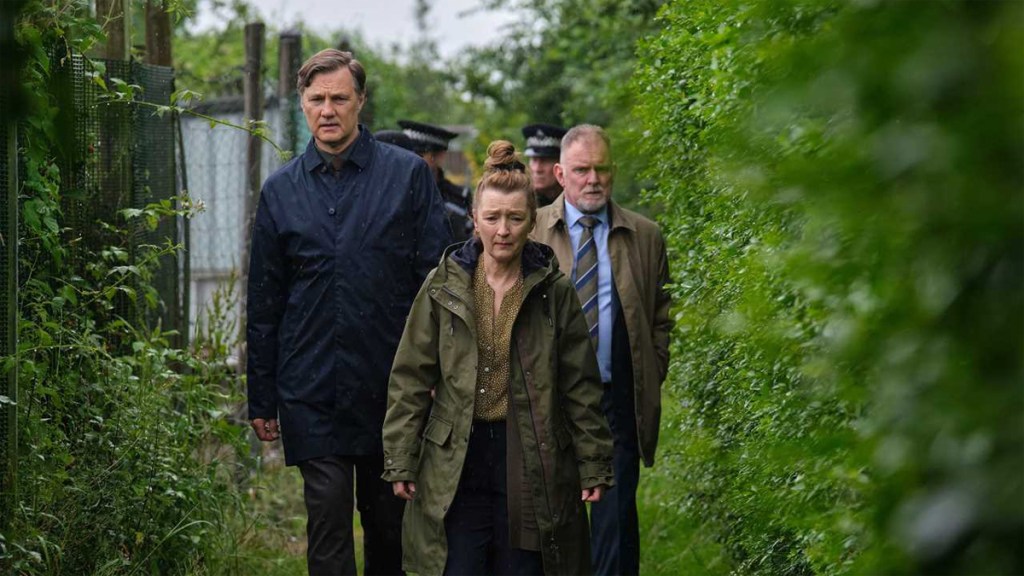 Six-part crime drama Sherwood came to BBC One from acclaimed playwright James Graham, the writer behind Quiz and Brexit: The Uncivil War. Set in post-industrial Nottinghamshire, where the drama was filmed, Sherwood is fictional but inspired in part by real events and tells the story of two murders that lead to one of the largest manhunts in British history. Two police officers have to set aside their differences to find the killer, against a socio-political backdrop of community divisions riven during the 1980s Miners' Strikes. Lesley Manville, David Morrissey and Joanne Froggatt starred in the BBC series which will be followed up by a second telling an entirely new story also inspired by real life. With spoilers, we explore the ending here.
Somewhere Boy (October)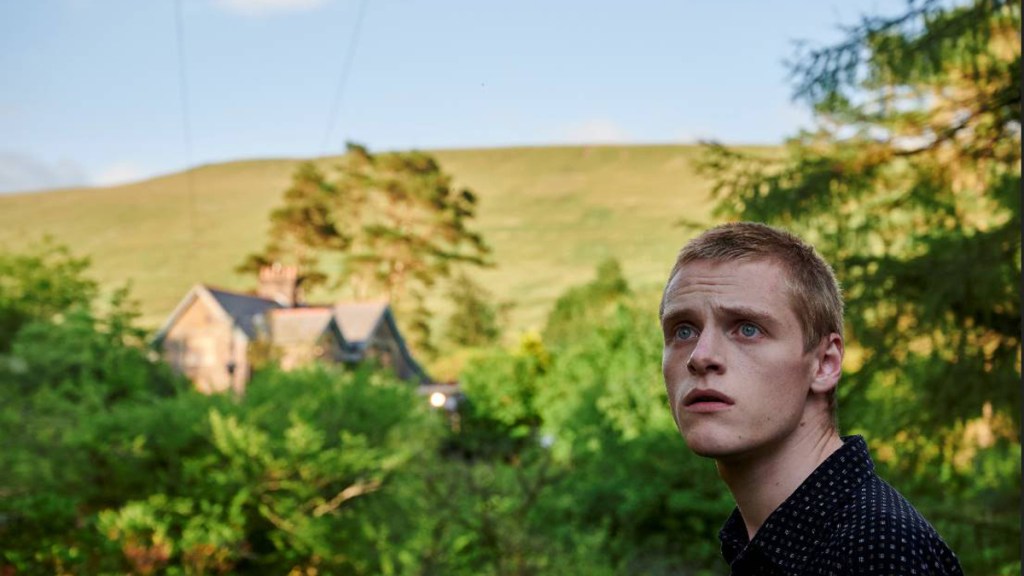 With a similar premise to Sky One's Two Weeks to Live, but a psychological drama instead of a knockabout comedy, this Channel 4 drama by Urban Myths' Pete Jackson is the story of a young man raised in isolation from society after his mother's death, by a father who told him the outside world is filled with monsters. When the boy turns eighteen, he enters the world to find the person responsible for his mother's death. It's a terrific, tender drama well worth watching and it's available to stream on All4 now.
Ten Percent (April)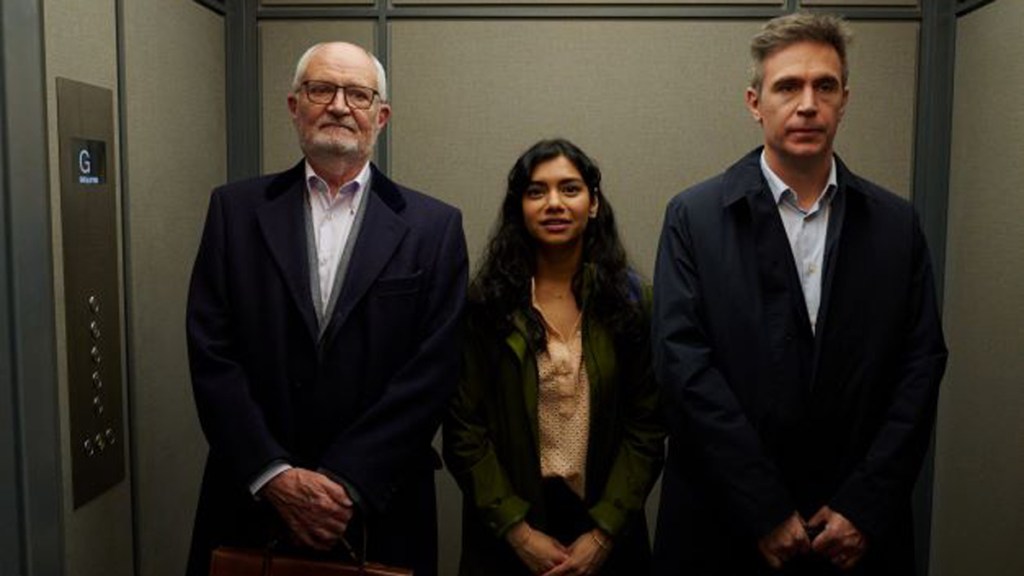 This English-language adaptation of the hit French comedy-drama following a Parisian talent agency arrived in the UK on Prime Video from WIA and Twenty Twelve writer John Morton in April 2022. Despite a strong cast and a great writer, it was difficult to escape a sense of so-what with this one, when the French original exists in all its entertaining and accessible glory. The series welcomed a host of star cameos including Helena Bonham Carter and Kelly Macdonald playing satirical versions of themselves, with Jack Davenport and Jim Broadbent.
The Baby (July)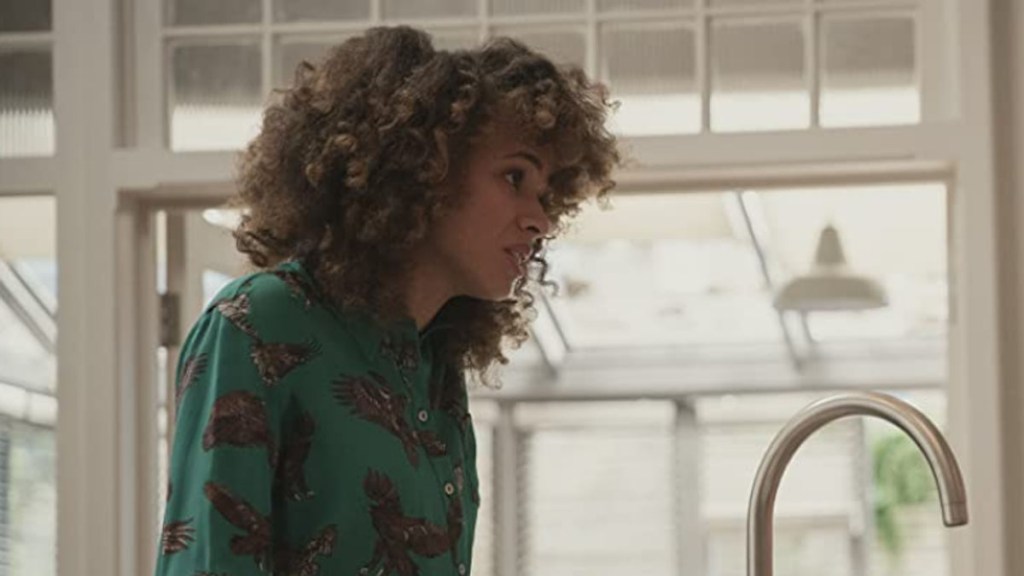 The Baby was a darkly comic horror for Sky Atlantic. The eight-episode first season was co-created by screenwriter Siân Robins-Grace (Sex Education) and Gangs of London production manager Lucy Gaymer. It was billed as a provocative, dark and funny story about a woman in her late thirties who's unexpectedly landed with a baby that takes over her world. The cast included The Duchess' Michelle de Swarte (pictured), who starred alongside Amira Ghazalla and Amber Grappy. Stream it now on NOW.
The Bastard Son and The Devil Himself (October)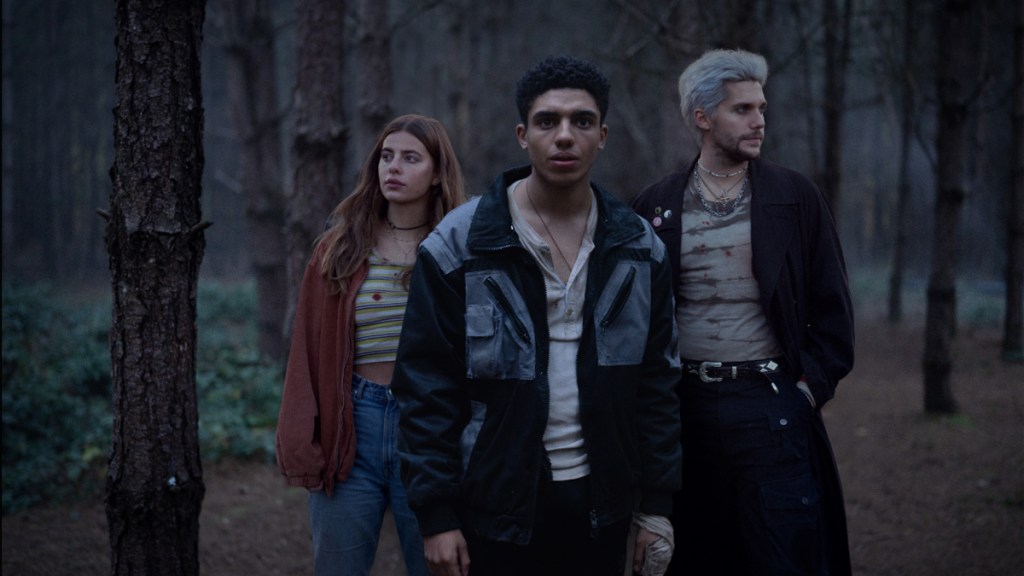 Based on Sally Green's celebrated book trilogy Half Bad, this eight-part one-hour Netflix fantasy drama was excellent and it's frankly criminal that Netflix didn't see fit to renew it. It was about a teenager who has spent his life surveilled for signs that he may follow in the footsteps of his father – the world's most feared Blood Witch. Giri/Haji creator Joe Barton adapted the series, with Andy Serkis among the producers, and it was released on Netflix just in time for Halloween It's a terrific, fresh, realistic take on its fantasy ingredients led by a very strong cast. Read our review here.
The Confessions of Frannie Langton (December)
Adapted by Sara Collins from her own Costa Prize-winning novel of the same name, The Confessions of Frannie Langton is a four part murder mystery set in Georgian London. It follows the title character, born on a Jamaican slave plantation and transported as a 'gift' by the man who enslaved her to the home of a wealthy London couple who meet a grim fate. Was Frannie really responsible? Or is she being used? Karla-Simone Spence and Sophie Cookson starred alongside Patrick Martins. It's available to stream on ITVX now, and is well worth watching. Read our review here.
The Control Room (July)
This BBC One thriller from the producers of Sherlock landed on BBC iPlayer in July 2022. Starring Agents of SHIELD's Iain de Caestecker in the lead role, it's the story of an emergency call handler for the Scottish Ambulance Service, who receives a call one night that forces him to make a devastating decision that will have wide-reaching reverberations. Joanna Vanderham co-stars.
The Curse (February)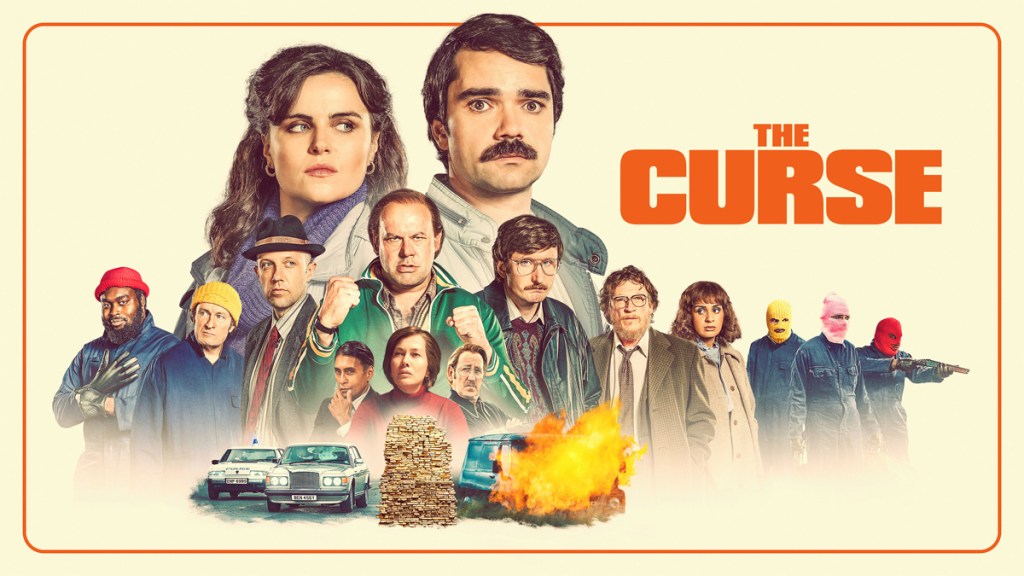 The minds behind two great, inventive comedies of recent years – People Just Do Nothing and Murder in Successville – have come together for new Channel 4 sitcom The Curse. A comedy caper set in early 80s London, the series follows a gang of small time crooks who unexpectedly found themselves part of one of the biggest gold heists in history, inspired in part by a true story. Allan Mustafa, Steve Stamp, Hugo Chegwin, Emer Kenny and Tom Davis star. Filming on the six-part comedy began in late summer 2021 and it aired on Channel 4 in February. All episodes are currently available to stream on All4.
The Devil's Hour (October)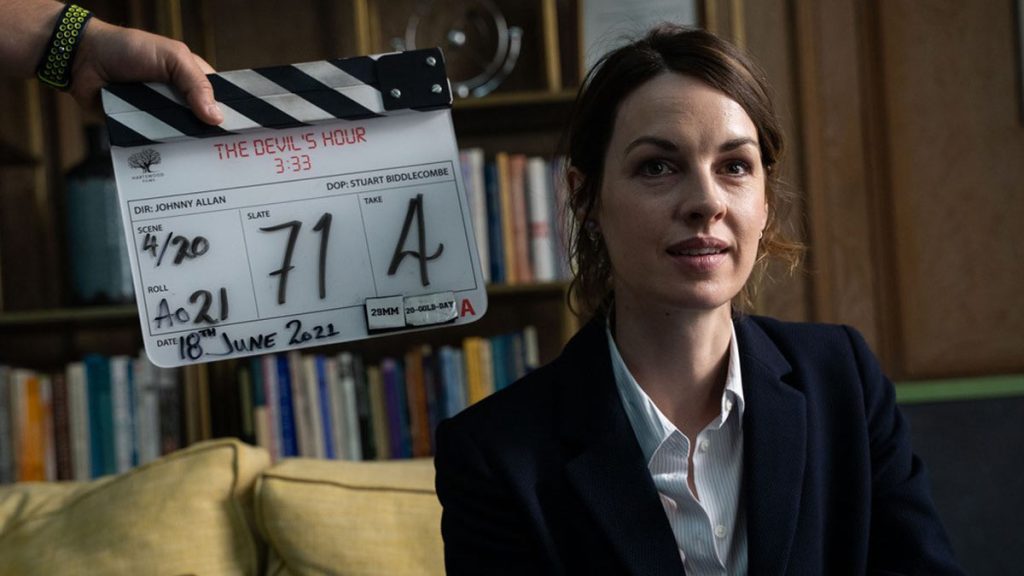 Peter Capaldi and Jessica Raine led the cast of a new six-part mind-bending Prime Video thriller from writer Tom Moran, produced by Steven Moffat. It's the story of Lucy (Raine) who suffers from terrifying visions every night at precisely the same time (the titular devil's hour), and who becomes entangled with a series of brutal murders. Capaldi plays "a reclusive nomad driven by a murderous obsession" and is suitably unsettling in the role. Read our review and, once you've seen the series, our spoiler-filled explanation of its mysteries here.
The Ipcress File (March)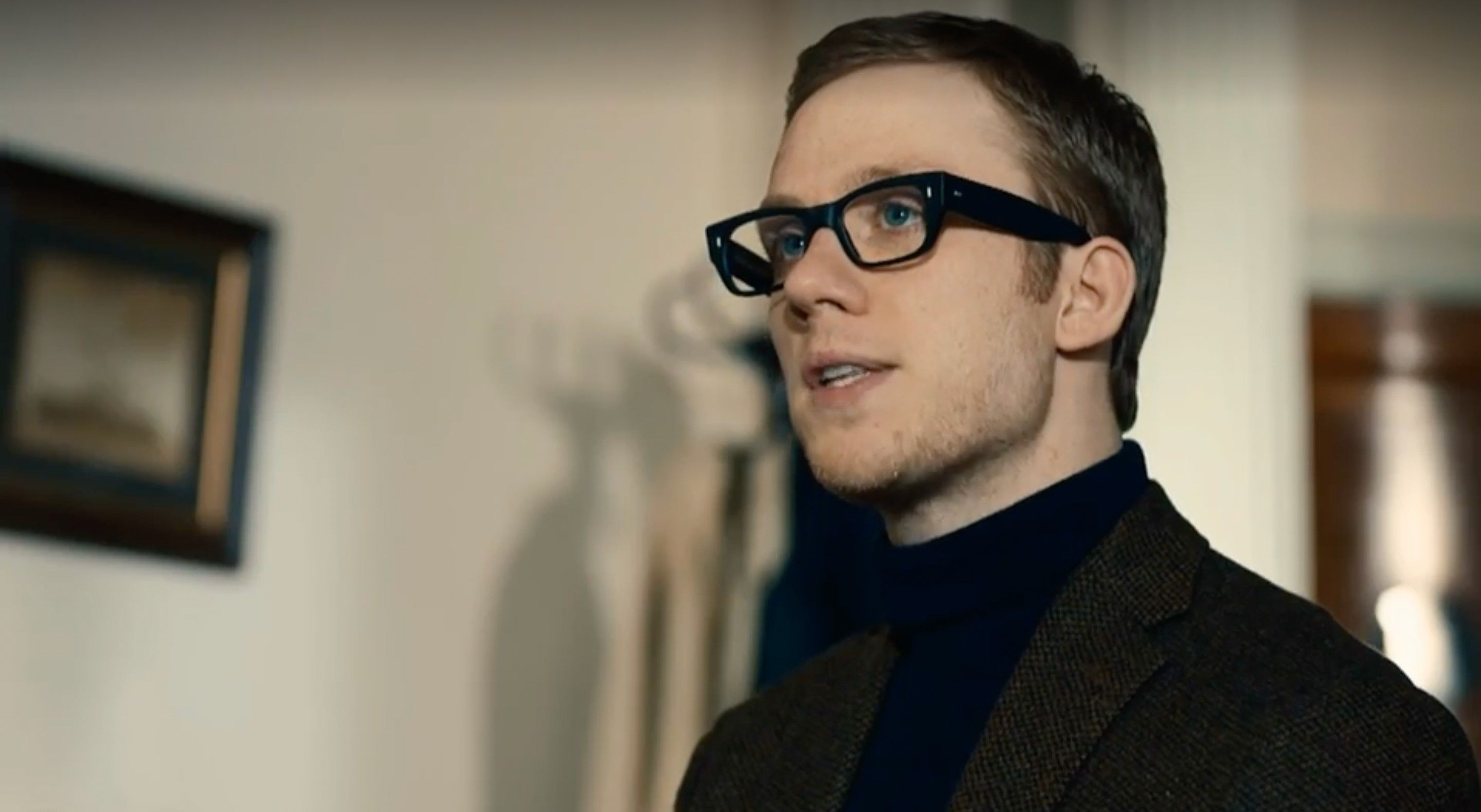 A new adaptation of Len Deighton's spy thriller came to ITV in March (joining the extant 1965 film starring Michael Caine). The Ipcress File stars Gangs of London and Peaky Blinders' Joe Cole in the lead role of British spy Harry Palmer, who's talked with a top-secret mission in exchange for avoiding a prison sentence. Tom Hollander and Lucy Boynton co-star in this adaptation by Trainspotting screenwriter John Hodge.
The Lazarus Project (June)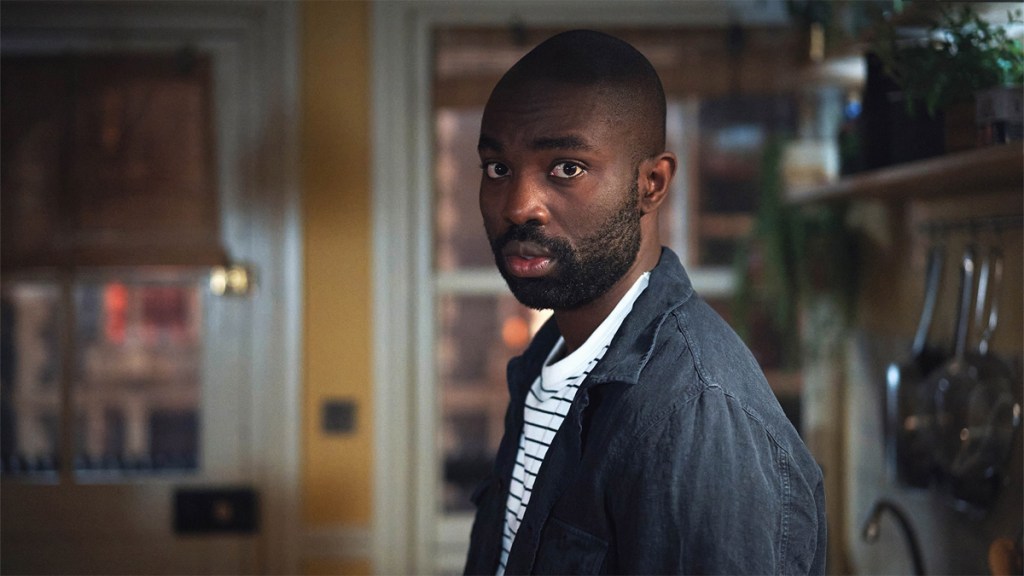 This one was a real sci-fi treat: Giri/Haji creator Joe Barton was the writer behind this eight-part action thriller starring I May Destroy You and Gangs of London's Paapa Essiedu. It's the story of a man recruited into an organisation formed to stop global catastrophes, who ends up reliving the same day again and again. Strike's Tom Burke, The Bodyguard's Anjli Mohindra and Jonathan Creek's Caroline Quentin co-star. It formerly went by the title 'Extinction' and all eight episodes landed on NOW in June. Read our review here and come back for series 2 when it arrives.
The Midwich Cuckoos (June)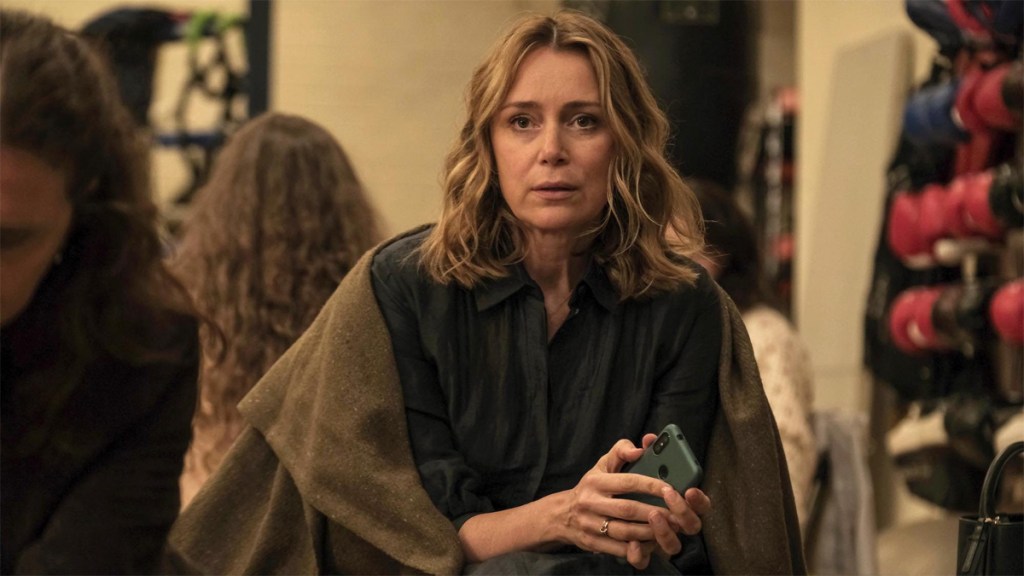 John Wyndham's classic 1957 sci-fi got a modern TV adaptation courtesy of The Night Manager and Hanna writer David Farr. The eight part series updates the novel to the present day and set the action in a commuter town south of London, where the local women all mysteriously fall pregnant at the same time and give birth to a cohort of very unusual children. The most famous adaptation to date was cult favourite Village of the Damned. Keeley Hawes and Max Beesley star. Read more about the adaptation here.
The Responder (January)
This five-part BBC Two series from new screenwriter and former police officer Tony Schumacher blasted onto screens in January 2022, making an early play for drama of the year. Schumacher was mentored by screenwriting legend Jimmy McGovern as part of a BBC Writers Room initiative, and the collaboration clearly worked a treat. The Responder starred The Hobbit and Sherlock's Martin Freeman as officer Chris, who works a series of night shifts in Liverpool, alongside his rookie new partner Rachel (Adelayo Adedayo). It's gripping, fast-paced and pulls no punches. Read our review here.
The Suspect (August)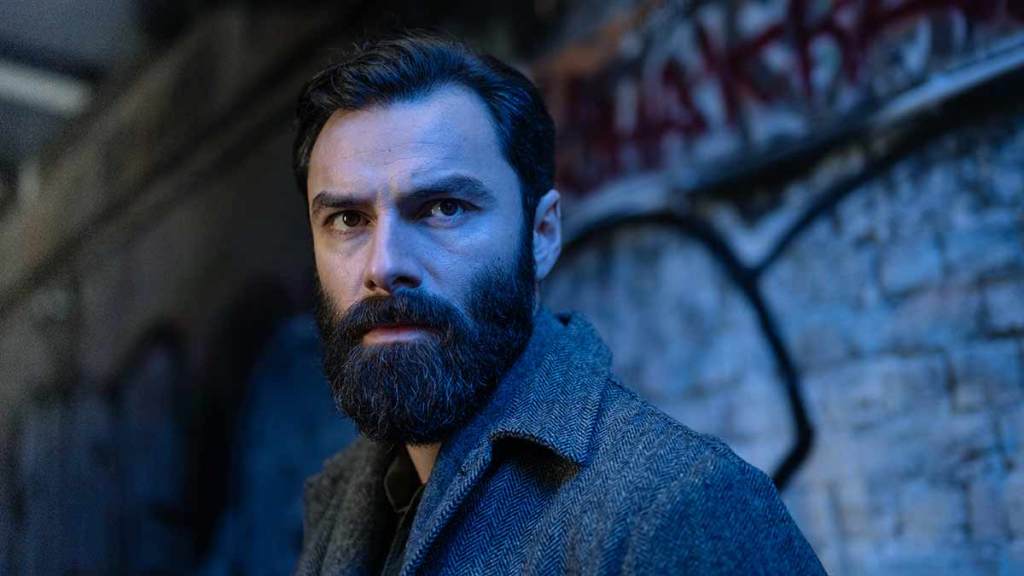 Poldark, Being Human and The Hobbit's Aidan Turner played clinical psychologist Dr Joe O'Loughlin in this new five-part ITV drama from the producers of Line of Duty and The Pembrokeshire Murders. Turner's character becomes embroiled in an investigation into the death of a young woman, led by DI Ruiz (Shaun Parkes) and DS Devi (Anjli Mohindra). It aired weekly from August 2022, was largely ridiculous but kept you guessing, and you can read our spoiler-filled episode one review here.
The Tourist (January)
Producer-writers Harry and Jack Williams (Fleabag, Baptiste, The Missing, Liar) returned with this six-part BBC-HBO Max drama set and filmed in South Australia. The Tourist was an outback noir about a British man pursued through the Australian outback by a tank truck. When the man awakens in a hospital with no memory of who he is or how he got there, his search for answers takes him to some unsettling places. Chris Sweeney (Back to Life) directed, with The Fall's Jamie Dornan leading the cast. It was BBC One's big New Year's Day drama for 2022 and is very much worth an iPlayer binge.
The Undeclared War (June)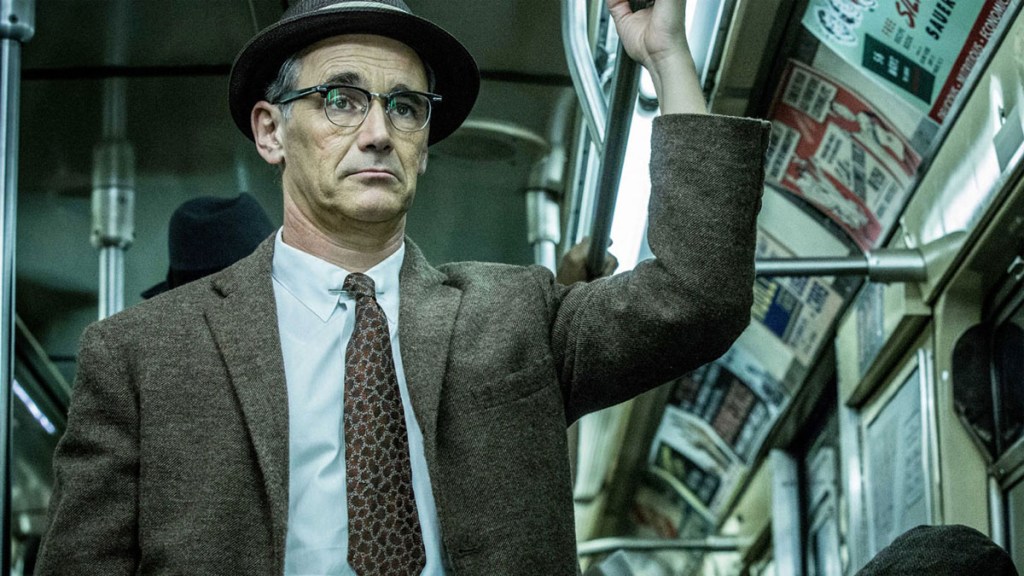 Channel 4 teamed up with Peacock on this six-part cyber thriller written by Wolf Hall's Peter Kosminsky. It's set in 2024, as a team of GCHQ cyber specialists secretly work to fend off a cyber attack on the UK electoral system. There was an impressive cast, from Mark Rylance (pictured above in Bridge of Spies), to Adrian Lester, Alex Jennings, Simon Pegg, Maisie Richardson-Sellers and newcomer Hannah Khalique-Brown, but overall it failed to set the world alight when it aired in June on Channel 4. Catch up on All 4.
The Walk-In (October)
This explosive true-crime drama told the story of how a Neo-Nazi plan to kill an MP was foiled by an inside man. The five-episode ITV series starred Stephen Graham (Line of Duty) as activist Matthew Collins, a reformed Neo-Nazi turned investigative journalist, who tries to stop attempts to radicalise young boys by infiltrating Far Right groups. Written by BAFTA-winning screenwriter Jeff Pope, the series is available as a boxset on ITV Hub. Read our review here.
The Witchfinder (March)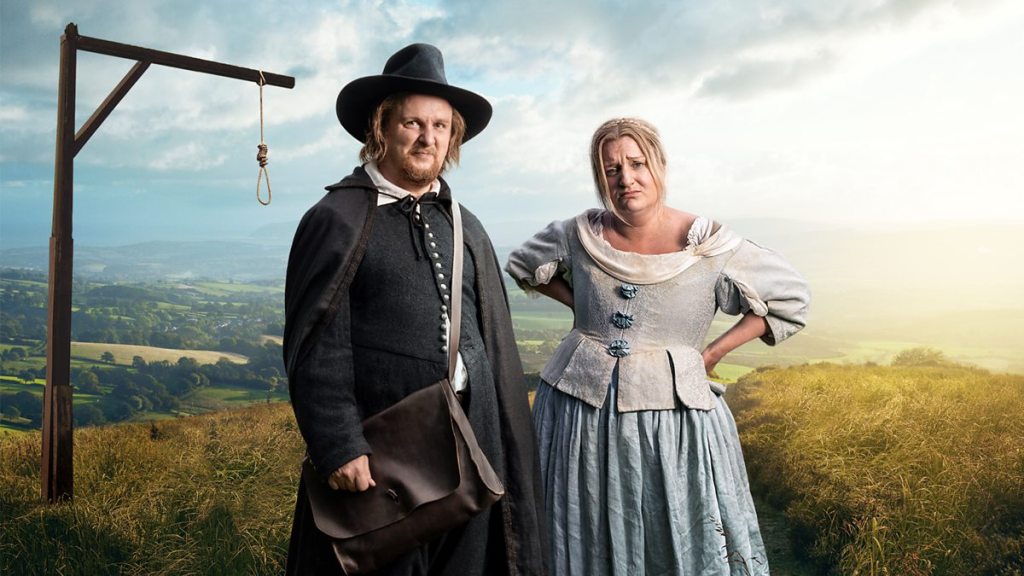 A newcomer to BBC Two from the writer-directors of the excellent This Time With Alan Partridge is historical comedy Witchfinder. Set in 1647, it's the story of a failing witchfinder played by Tim Key (stand-up, poet, actor, Side Kick Simon from loads of Alan Partridge shows and most importantly, Taskmaster task consultant), on a horseback road-trip through East Anglia with his latest captee, played by Daisy May Cooper (writer-creator of This Country, the brilliant Kerry Mucklowe on screen and people's champion of Taskmaster series 10). Six half-hour episodes aired from March on BBC Two.
Then Barbara Met Alan (March)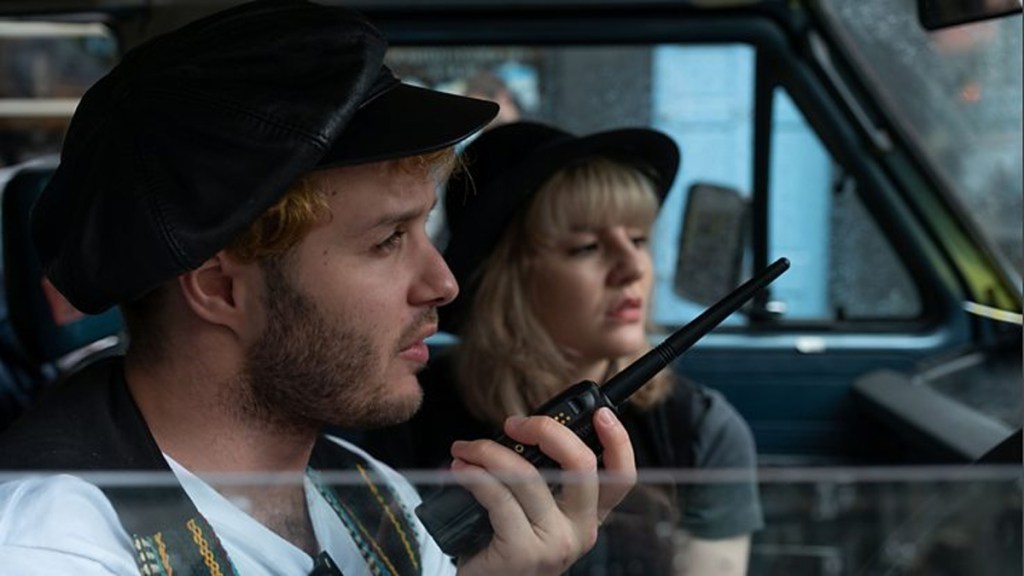 This new drama from the brilliant Jack Thorne and Genevieve Barr tells the real-life story of disability campaigners Barbara Lisicki and Alan Holdsworth, who met as cabaret performers and went on to promote the Direct Action Network who protested and campaigned for disabled rights. Ruth Madeley and Arthur Hughes (pictured) lead the cast, and the feature-length drama is available to stream now on BBC iPlayer.
This Is Going To Hurt (February)
Everybody should read Adam Kay's excruciating but brilliant and moving memoir of his time as a junior doctor, then they should immediately buy a copy for a friend. The BBC Two adaptation, written by Kay (he left medicine for comedy writing years ago) and starring Ben Whishaw and Ambika Mod, is even better than the book and a must-see (though perhaps not if you're due to give birth in the near future). It started on February the 8th on BBC One and is available to stream in full on BBC iPlayer.
Trigger Point (January)
Line of Duty's Vicky McClure played bomb disposal expert Lana Washington in this new ITV thriller from the Jed Mercurio stable. Written by Daniel Brierley and executive produced by Mercurio, it's the story of a front-line bomb disposal pro whose squad is pushed to the limits tackling a terrorist threat to London. Read our reviews here, and look out for Series 2 when it arrives.
Vardy V Rooney: A Courtroom Drama (December)
True crime dramas don't come more sensational than this. Channel 4 announced their new drama Vardy V Rooney: A Courtroom Drama in July, before the verdict of the real-life trial was even announced, and confirmed they would be bringing the story to life using real court transcripts. Chanel Cresswell (This Is England) played Colleen Rooney alongside Natalie Tena (Harry Potter) as Rebekah Vardy in the series, which aired in December and is available to stream on All 4.
We Are Not Alone (November)
Laurence Rickard and Ben Willbond of Ghosts and Horrible Histories fame wrote this two-hour sci-fi comedy special that aired on Dave in November. It's set in a post alien-invasion world and "explores the culture clash between humankind and its new alien masters, who are trying to make sense of a confusing planet". The cast featured Taskmaster favourite Mike Wozniak, the brilliant Ellie White and Vicki Pepperdine, Rob Delaney and loads of great names. Read our review here.
Without Sin (December)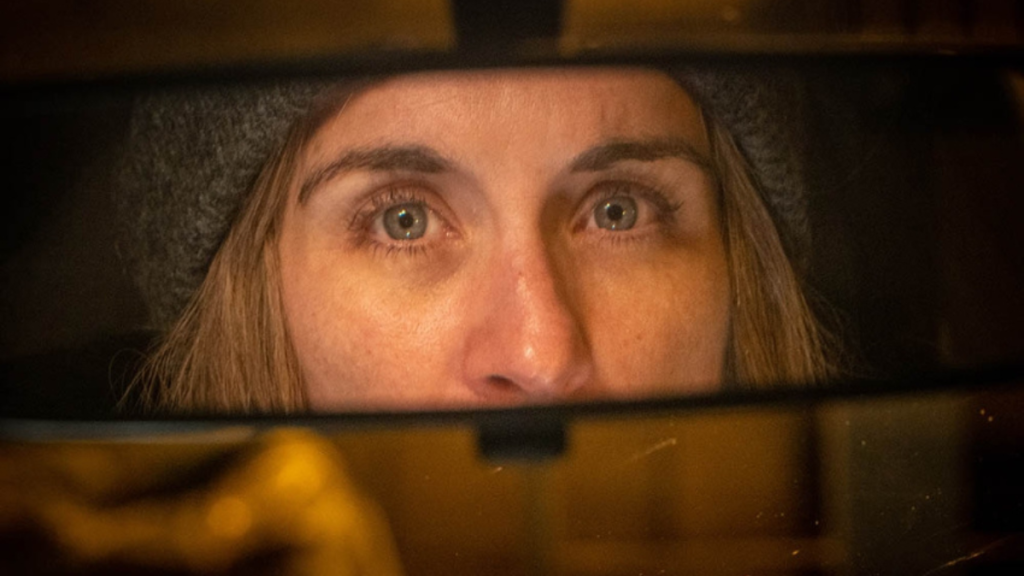 Vicky McClure (Line of Duty) starred in this four-part psychological thriller about a grieving mother developing a relationship with the man she believes killed her daughter, Charles Stone (played by Medici's Johnny Harris). This compelling drama was one of the first full-series releases on ITV's brand-new streaming service, ITVX and arrived in December 28th. With spoilers, we delve into the ending here.
Why Didn't They Ask Evans? (April)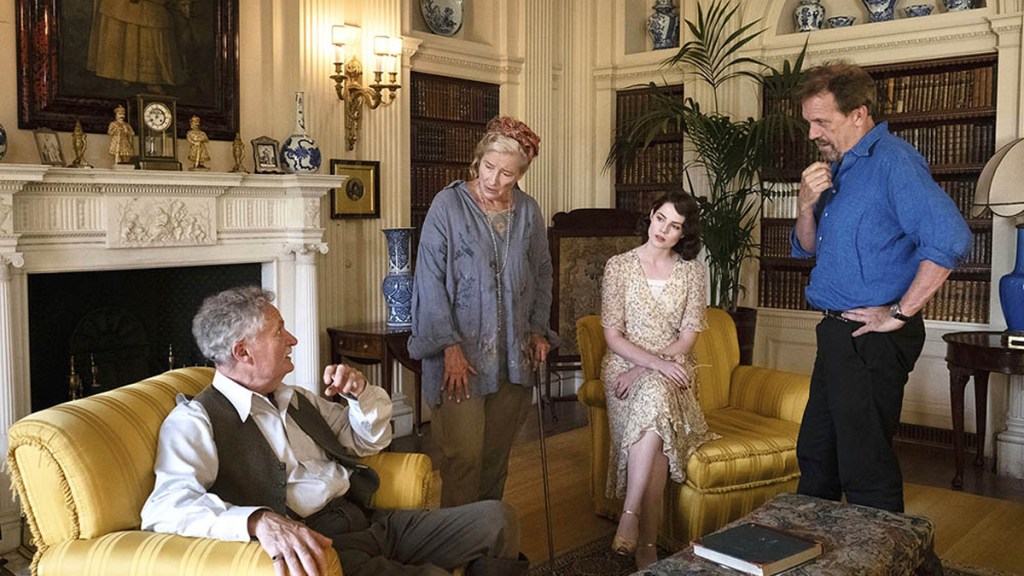 Hugh Laurie adapted Agatha Christie's 1934 novel as this Britbox original. It's the story of a vicar's son and socialite duo played by Will Poulter and Lucy Boynton, who become amateur detectives and set out to solve a crime when they discover a dying man asking the titular question. With a very fine British comedy cast, the adaptation aired exclusively on Britbox in Spring 2022, where it's currently available to stream.
Catch up on the new British TV shows that aired in 2021 here.