News
What's Going on With Black Mirror Season 6?
It's been almost four years since the last season of Black Mirror hit Netflix, but the wait for season 6 will soon be over.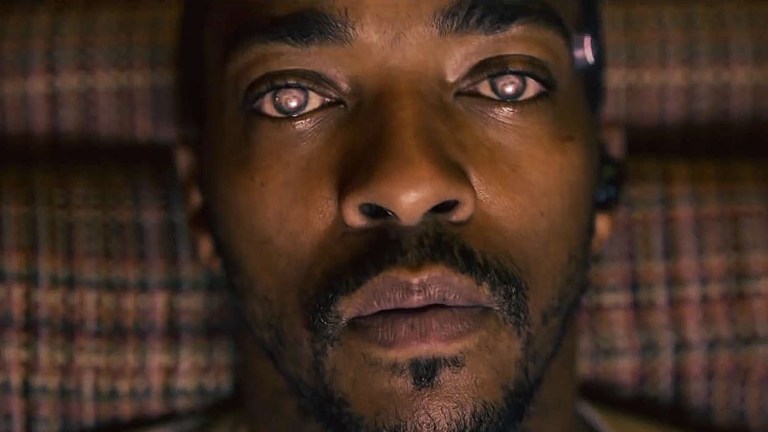 Has the world felt so much like an episode of Black Mirror that you forgot that season six of the show is even happening? Well, you're not alone! Until the Black Mirror account tweeted the vague question "what have we missed?" earlier this week, I too forgot that the show was set to return with another season after a nearly four year hiatus.
One day later came the news that new episodes will be arriving this June, accompanied by the first-look trailer below featuring Aaron Paul, Annie Murphy, Paapa Essiedu and many more:
After the COVID-19 pandemic changed the world as we knew it, it was unclear whether or not there would be another season of Black Mirror. In May 2020, series creator Charlie Brooker told the Radio Times that he didn't know "what stomach there would be for stories about societies falling apart" and that, at the time, he wasn't "working away on one of those," choosing instead to write more comedic scripts aimed at making himself laugh.
In the years that have passed since then, it seems that Brooker has come back around to revisiting the darker themes of Black Mirror. Variety reported in May 2022 that season six of Black Mirror was greenlit and set to begin production that year. According to Variety's sources, season six is supposed to have more episodes than the three we got from season five, though an exact episode count has yet to be revealed. The episodes are also set to be "more cinematic in scope" with longer runtimes and high production values.
In July 2022, Variety revealed some of the cast members that had signed on for season six, including Zazie Beetz, Paapa Essiedu, Josh Hartnett, Kate Mara, Danny Ramirez, Clara Rugaard, Auden Thornton, and Anjana Vasan. Aaron Paul is also set to return to the show (the Breaking Bad actor had a small voice cameo in "USS Callister"). According to Variety, these actors comprise the casting efforts of only three season six episodes, though which episodes they will be in has yet to be revealed. Deadline announced in August 2022 that Rory Culkin would be joining the cast. Variety also reported that month that Salma Hayek Pinault and Annie Murphy were also attached.
There is still a lot we don't know about Black Mirror season six, but the first trailer gives us something to go on. So much has happened in the real world since season five aired in June 2019, that we're sure to get some interesting (and probably a little terrifying) episodes. After wrapping on her episode last summer, Zazie Beetz teased what her episode would be like in a red carpet interview with Deadline, saying "I wouldn't say my character is having a lot of fun. But I think there's a really great tongue-in-cheek dark element to it, premonition kind of element. The mirror reflecting back on us."
This season of Black Mirror will be the first since series creators Charlie Brooker and Annabel Jones left House of Tomorrow, the production company responsible for the first five seasons. Despite there being some speculation as to whether or not they would be able to continue making Black Mirror because of rights issues, Brooker and Jones were able to acquire the rights to the series through their new production company Broke and Bones and their partnership with Netflix for this season.