Podcasts
Talking Strange
Hosted by paranormal TV host and journalist Aaron Sagers (Netflix's 28 Days Haunted and Discovery+/Travel Channel's Paranormal Caught on Camera), Talking Strange is a paranormal pop culture podcast where celebrities, actors, authors, folklorists and experts of the unusual gather to discuss everything from UFOs to ghosts, cryptids, urban legends, and all manner of high strangeness — as well as the movies, TV shows, and other "entertainment of the unexplained" inspired by them.
Marvel Standom
Join the unashamedly dorky but super knowledgeable Den of Geek team as they tackle everything from the latest MCU releases to some genuinely weird Marvel projects from the past.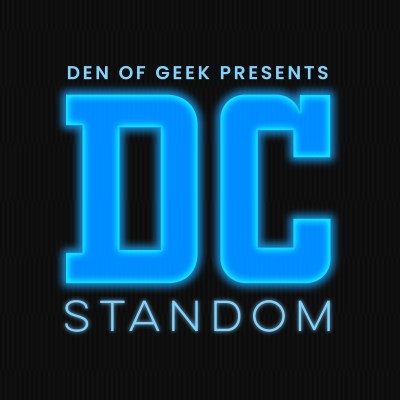 DC Standom
Join Den of Geek Editor-in-Chief Mike Cecchini on his journey through the infinite DC multiverse of movies, TV, and comics. Featuring special guest appearances from DC Comics writers and artists, familiar faces from DCTV shows, DCEU movies, and more!