Features
Best New British TV Shows of 2022 You Might Have Missed
Including The Responder, Somewhere Boy, Karen Pirie, The Lazarus Project and more, here are the top new UK streaming recommendations for 2022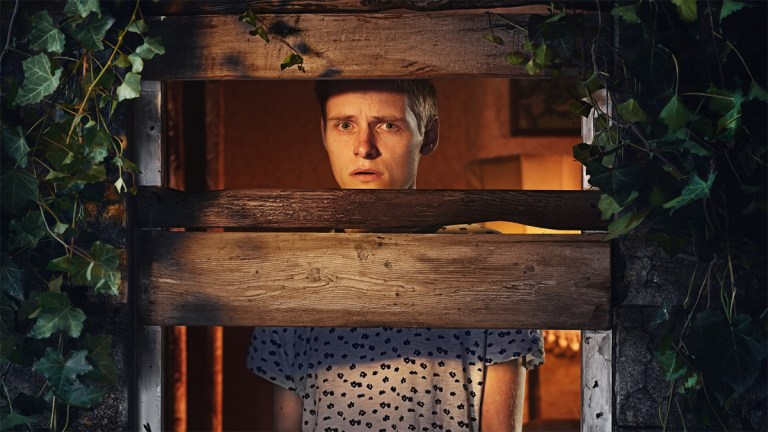 Putting a wash on. Attending a school reunion. Making a lasagne. Just some of the things you might have been doing instead of watching TV in 2022. Whatever kept you away from the box, it was a mistake. What you should have been doing is catching up on the below – a selection of British sci-fi, supernatural drama, crime thrillers, and comedy. Because what's better than the comfortable joy of watching fictional characters live their complicated lives, taking all the risks and making all the mistakes? Almost nothing. Unless you're the sort of person who puts double cream and three types of cheese in your lasagne, in which case, carry on, you're doing the Lord's work.
As 2022 nears its conclusion, here are the new British TV shows that if you missed them on release, deserve your time and attention.
Somewhere Boy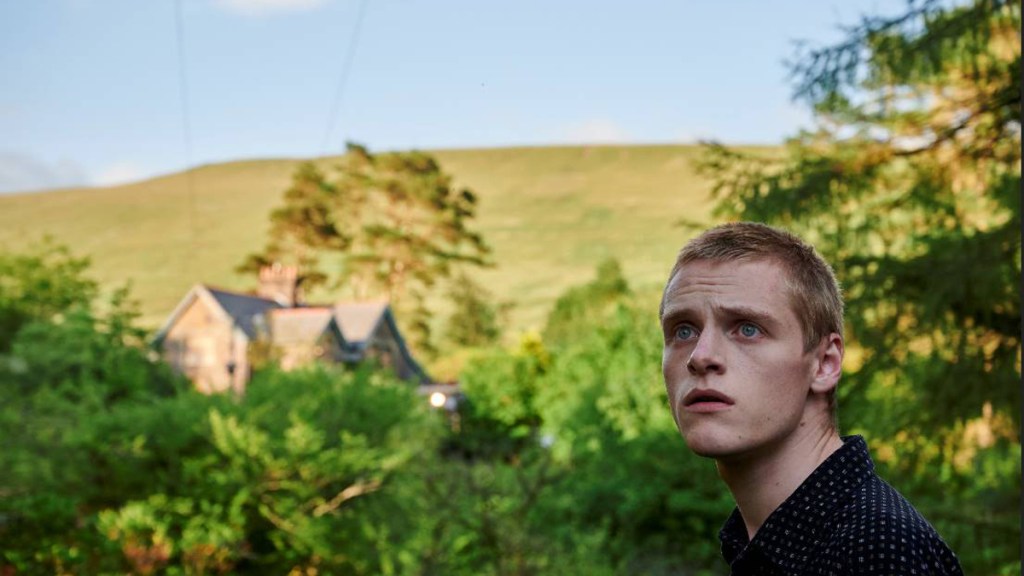 Stream on: All4 (UK only)
18-year-old Danny Harris is afraid of the monsters his dad has told him roam the outside world. They're why he's been kept indoors his whole life, living in their remote farmhouse, watching films on VHS, playing games and dancing to old records. Outside means danger, says Danny's dad, stay inside and stay safe. Somewhere Boy is a tender, funny and poignant 8 x half-hour drama about grief, mental illness, and where parental love goes wrong and right. It's an excellent debut from creator Pete Jackson, stylishly filmed by the makers of The End of the F***ing World, with a standout cast led by young Scottish talent Lewis Gribben, Ladhood's Samuel Bottomley and Mum's Lisa McGrillis. One of the year's TV delights. Louisa Mellor
The Devil's Hour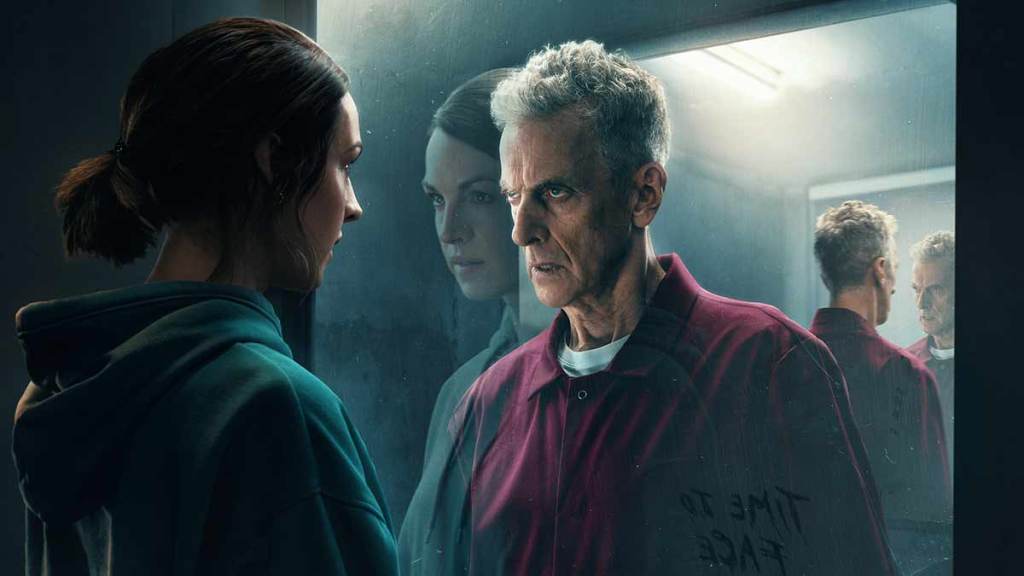 Stream on: Prime Video (UK & US)
Peter Capaldi is brilliantly cast in this 6 x one hour supernatural thriller crammed with corkscrewing twists. He plays the enigmatic Gideon, a suspected serial killer whose police interrogation takes a decidedly unexpected turn. Capaldi is joined by lead Jessica Raine (Call The Midwife, Line of Duty), a social worker plagued by nightmares and visions that wake her up every night at precisely 3.33 each morning. Why that time, and why her emotionally distant young son Isaac displays such unusual behaviour, as well as who's going around murdering people, are questions answered by the packed finale of this ambitious, genre-straddling series, created by Tom Moran and produced by the makers of Sherlock and Dracula. It demands viewers pay attention, so if you're disorientated after watching, we've attempted to get things straight here. LM
Karen Pirie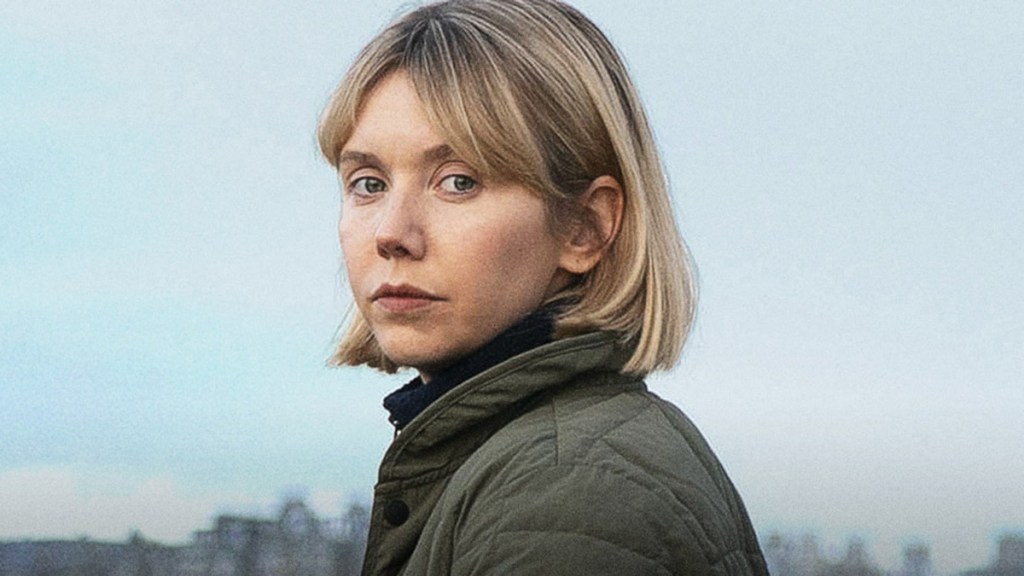 Stream on: ITV Hub (UK) and BritBox (US)
Along with The Responder, ITV's Karen Pirie is a breath of fresh air in a crowded genre, and a contender for new British crime drama of the year. Adapted by screenwriter and actor Emer Kenny (Save Me, Harlots, The Bastard Son & The Devil Himself)from Scottish crime legend Val McDermid, (Wire in the Blood), this 3 x 2 hour series is dark, funny and extremely well cast with great characterisation. It's the story of a young Scottish detective new to the Historic Cases Unit and tasked with solving a brutal murder from the 1990s (updated, with her blessing, from the 1970s in McDermid's novel). Lauren Lyle is terrific in the lead role – fresh, exciting and extremely watchable as Pirie navigates the twists and lies to untangle the case. Think Mare of Easttown in St Andrews. Another series, please ITV. LM
The Bastard Son & The Devil Himself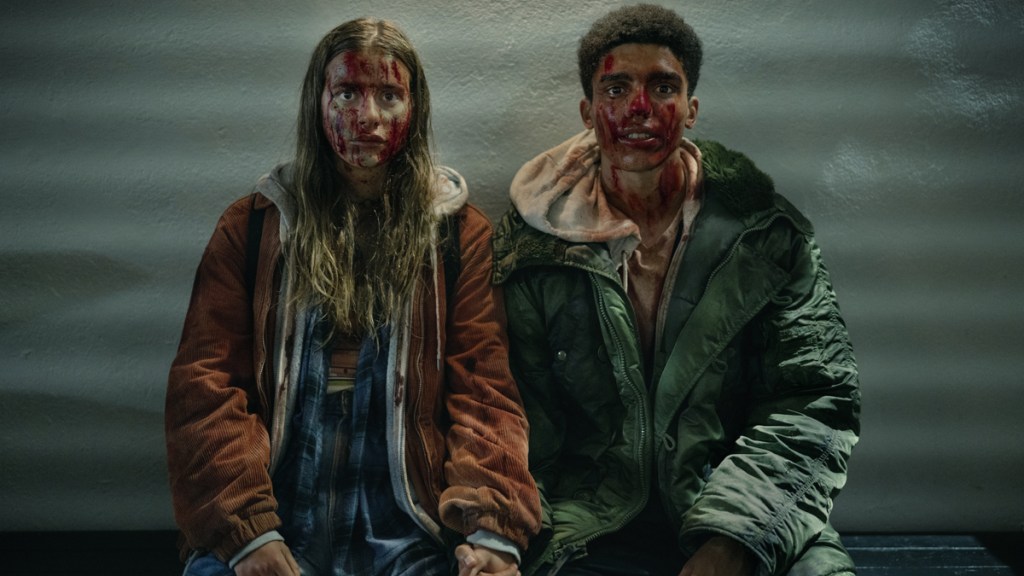 Stream on: Netflix (UK & US)
Adapted by The Lazarus Project and Giri/Haji's Joe Barton from Sally Green's Half Bad trilogy, this British fantasy series on Netflix skews much more adult than its YA label suggests. Think gore, sex, and drugs, in a satisfying coming-of-age tale that's grounded in realism. The eight-episode series is about Nathan, a teenager whose father is a notorious Blood Witch (read: baddie), navigating his own route through the magical world. Nathan must decide who to trust and who to align with in the battle of Fairborn vs Blood Witches, and learn about his new-found power. With a strong cast, an exciting story and a solid message about not letting other people define you, it's highly recommended. LM
Am I Being Unreasonable?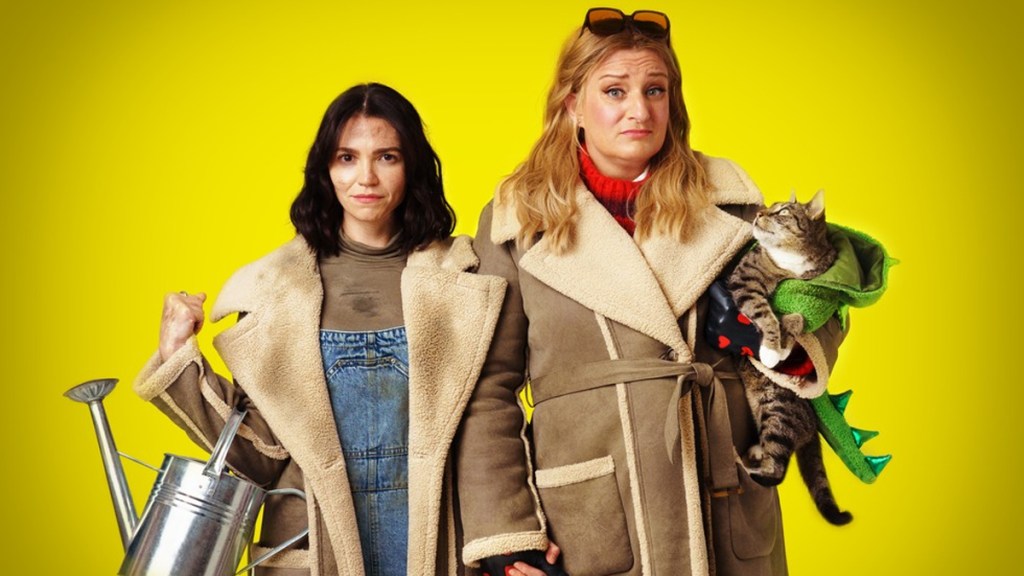 Stream on: BBC iPlayer (UK only)
Daisy May Cooper and Selin Hizli's six-part comedy-thriller is a striking change of tone and pace from Cooper's brilliant This Country, but just as essential viewing. The half-hour episodes unfurl at a gentle pace to begin with before ramping up with real urgency to a quite brilliant finale. It's the story of Nic (Cooper), a well-off isolated mum whose only friend is her young son Ollie (a great turn by 13-year-old Lenny Rush). That's until the arrival of Jen (Hizli), who seems on first glance to be the only non Stepford robot in the village. Jen turns out to have depth and secrets, as does every character in this cleverly structured, frank and realistically complex picture of female friendships and lonely marriages. It's well worth the time investment, and returning next year for a second series.
The Tourist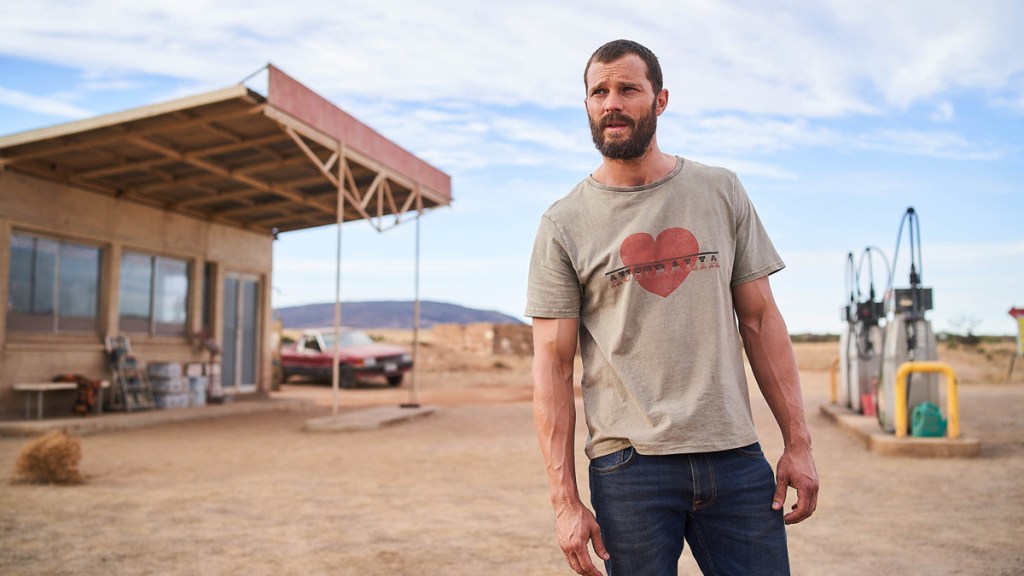 Stream on: BBC iPlayer (UK); HBO Max (US)
Jamie Dornan stars alongside serial scene-stealer Danielle Macdonald (Unbelievable, Patti Cake$) in this darkly comic six-part mystery thriller from the writers of The Missing. Dornan plays…well, that's the question. He's an Irishman who wakes up in an Australian hospital, with no memory of who he is or how he got there. So unfurls a twisting story as he pieces together what's happened with the aid of local cop Helen (Macdonald) and a waitress played by Shalom Brune-Franklin (Line of Duty). Off-the-wall, exciting, well-paced and with memorable characters, it's a great way to spend six episodes. LM
This is Going to Hurt
Stream on: BBC iPlayer (UK); AMC+/Sundance Now (US)
Never was a TV drama more appropriately named. Adam Kay's darkly comic adaptation of his best-selling NHS hospital memoir will hurt – for its wince-inducing medical scenes and its crushing emotional turns – but it'll also entertain, and, in true Reithian style, educate. Ben Whishaw plays Adam, a dysfunctional obs and gynae doctor whose brusque and sarcastic manner wins him few friends on the ward, and whose love life is falling apart faster than his professional reputation after a patient makes a complaint against him. Ambika Mod plays ambitious trainee Shruti, alongside Alex Jennings, Harriet Walter, and more. The seven episodes will leave you bruised but newly appreciative of the crucial work done by NHS workers under extreme pressure. LM
Big Boys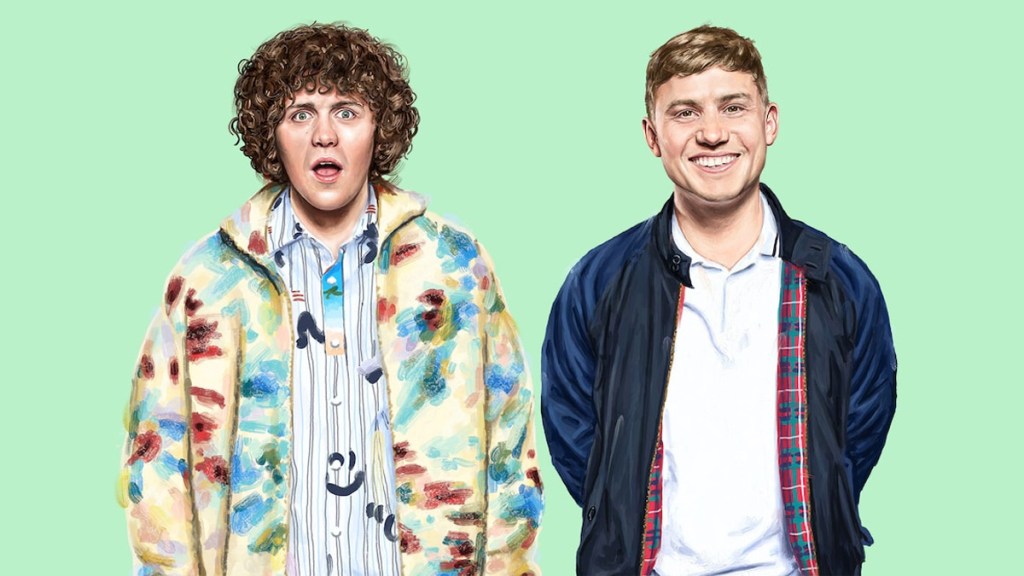 Stream on: All 4 (UK only)
Jack Rooke's six-episode university-set comedy is a hugely moving and entertaining depiction of male friendship that's equal parts frank, raucous, funny and empathetic. It's about Jack and Danny, two first year journalism students – one gay and shy; one straight and outwardly confident, but both as vulnerable as the other – who become best friends. Starring Derry Girls' Dylan Llewellyn and Pls Like's Jon Pointing, plus Camille Coduri as Jack's beloved mum, it shouldn't be missed. Series two is thankfully, already underway. LM
Life After Life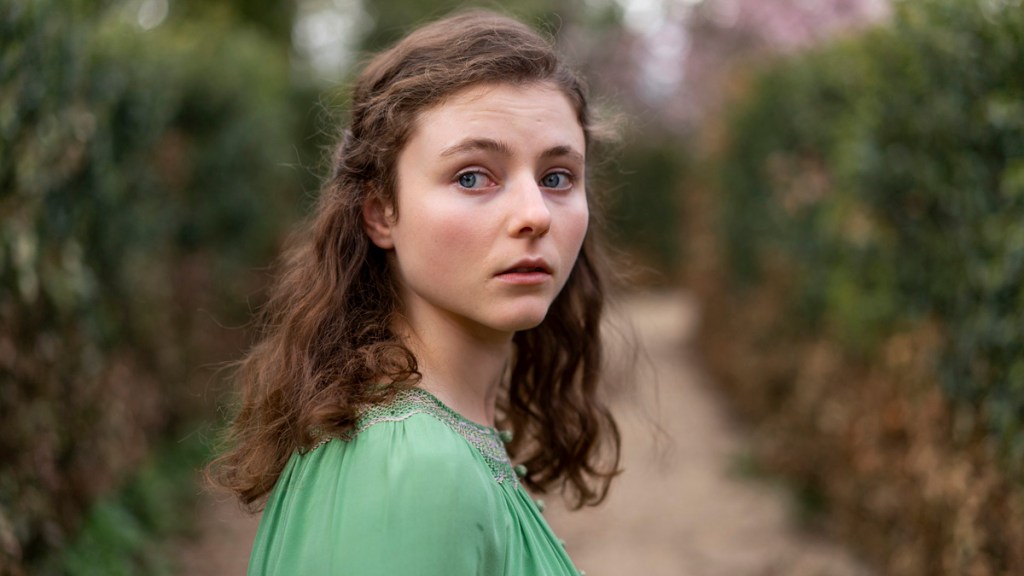 In 1910, Ursula Todd (Thomasin McKenzie) dies soon after being born, before she's born again and gets another bite of the apple. This time, she survives a little longer before death takes her and the cycle begins again, and again, and again. By the time Ursula finally reaches adulthood, she has an uncanny sense of having lived more lives than she can quite remember. That's the story of this clever four-part period drama, based on the acclaimed novel by Kate Atkinson. It's a beautiful adaptation and probably the year's most delicate and insightful multiverse story. LM
The Curse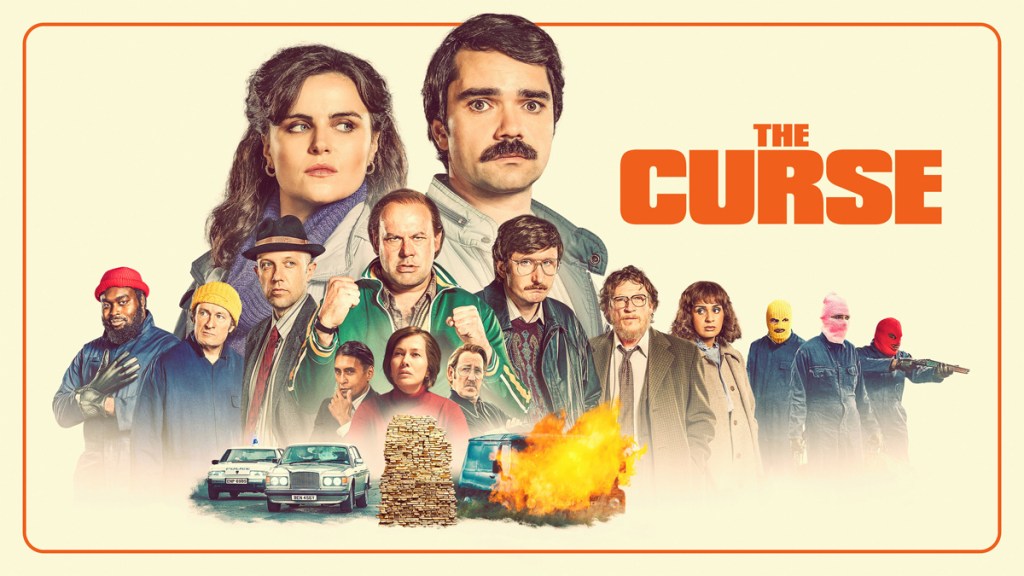 Stream on: All 4 (UK only)
If your criteria for a new show is 'hilarious', 'a bit ridiculous' and 'whole series can be watched in three hours' then The Curse is the show for you. This comedy crime caper from the people who brought us People Just Do Nothing, King Gary and Murder in Successville is exactly what you would expect from the creators' previous work – daft and wholly entertaining. The story follows some small-time criminals who get way over their heads with one of the biggest gold heists in history, and Tom Davis does one of the silliest voices you're ever likely to hear (top marks if you can understand a word he's saying). Silly fun that's highly recommended. Elizabeth Donoghue
The Responder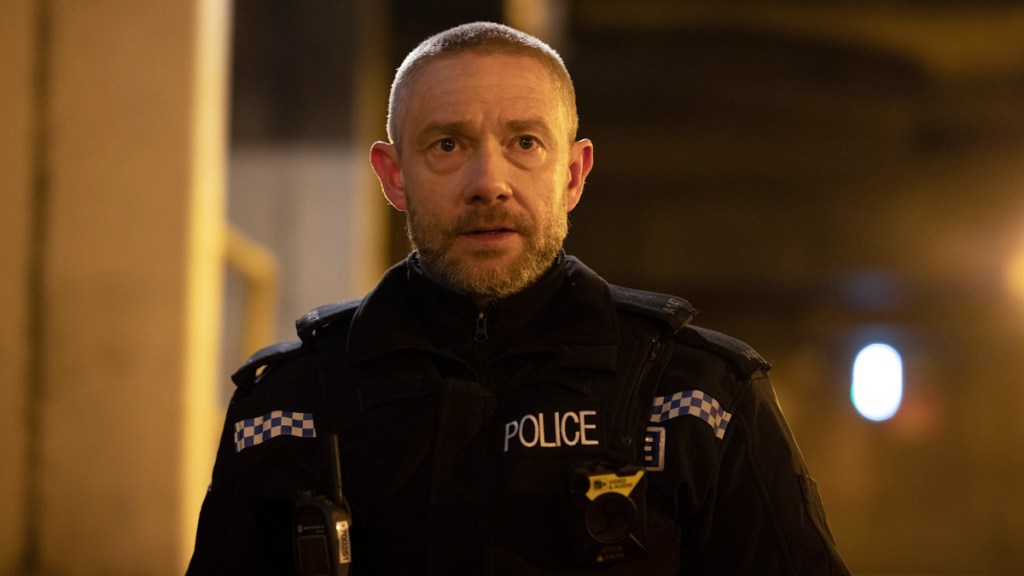 Stream on: BBC iPlayer (UK); Britbox (US)
Currently top of the running for best UK series of the year, Tony Schumacher's five-part debut drama is both a great crime thriller and a brilliantly drawn portrait of a man and a public service under unsustainable pressure. Martin Freeman plays Liverpudlian police officer Chris, who patrols Liverpool at night responding to local disturbances. Chris is already struggling under the weight of his job when he gets dragged into a story about a rucksack filled with missing cocaine, and into the now-endangered lives of the kids that stole it. With an excellent cast, great direction and a top script, it shouldn't be missed. Series two has already been commissioned. LM
Chloe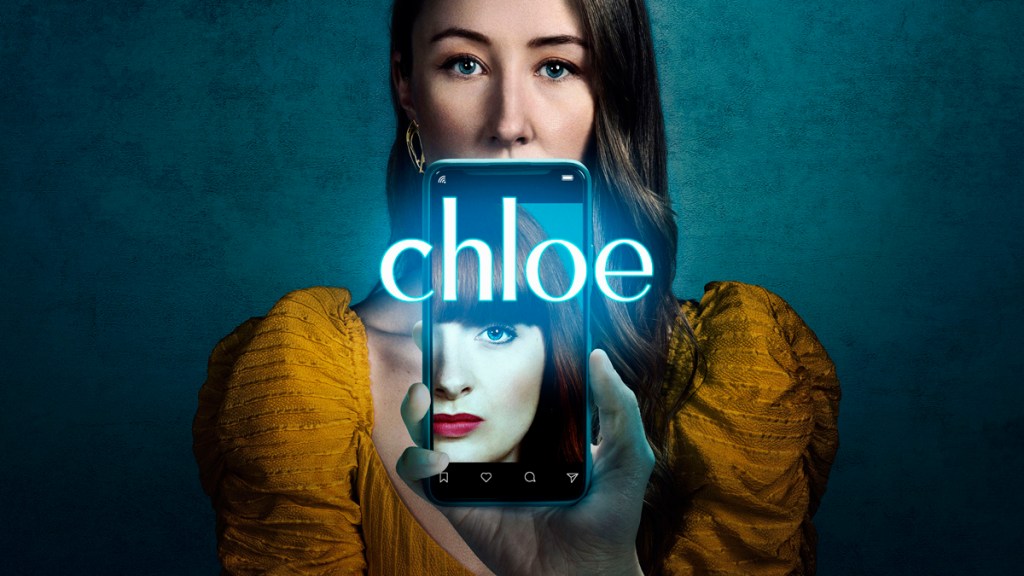 This six-part drama from Alice Seabright sees a woman con her way into her former friend's perfect-seeming life after she apparently commits suicide. It's a twisty con story packed with moral ambiguity which turns into an examination of class, social media, grief and latterly a murder mystery. Erin Doherty as the con-woman turned detective gives a rich and nuanced performance as Becky/Sasha a working class hero in her own head but to the audience? We're never quite so sure…Rosie Fletcher
The Essex Serpent
Is there really a biblical sea serpent picking off sinning parishioners on the 19th century Essex coast, is the beast an evolutionary throwback, or is it all pure invention? Those are the questions investigated by this ideas-rich six-part drama adapted from Sarah Perry's acclaimed novel and starring Claire Danes and Tom Hiddleston. Faith, superstition, dogma, science and revolutionary thinking coincide. Danes is fantastic as widower and amateur palaeontologist Cora Seaborne, while Hiddleston makes a great troubled scholar as local vicar Will Ransome. Eerily and atmospherically shot, this strange tale of a remote community battling its demons will transport you. LM
The Midwich Cuckoos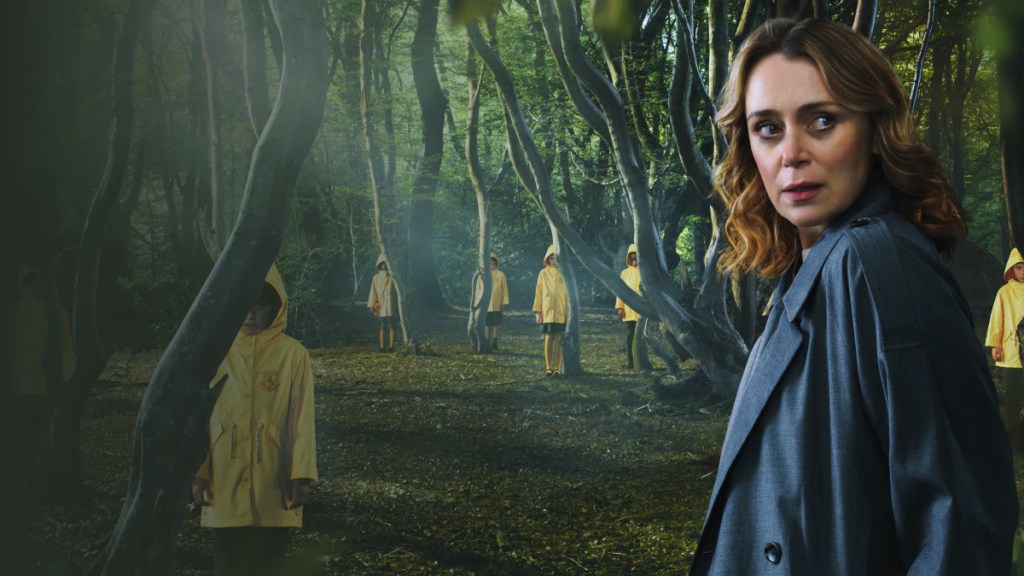 Stream on: NOW (UK only)
The Night Manager's David Farr has given John Wyndham's 1957 novel a modern update to put the women of Midwich – the village that suffers a mysterious blackout leaving a spate of unexplained pregnancies in its wake – front and centre of the story. Keeley Hawes plays the gender-swapped Dr Zellaby, now a child psychologist, with Max Beesley as a police officer and Sam West as a government official. Over the seven episodes, Midwich struggles to solve the mystery of its eldritch, mind-reading 'Children'. Should the village protect them as parents do, or does it need protection from them? LM
The Rising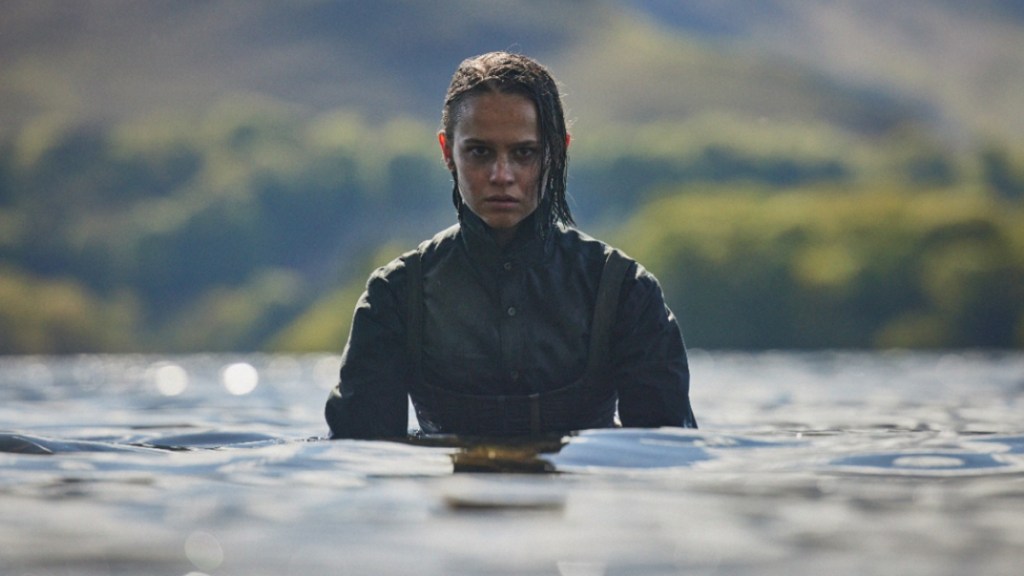 Stream on: NOW (UK only)
A remake of the Belgian show Hôtel Beau Sejour, this high concept thriller from Sky sees a murdered girl charged with tracking down her own killer. Neve (Clara Rugaard) has been killed and her body dumped in a lake and now she finds herself haunting the rural community where she lived on a mission to get justice. Certain people can see and even touch Neve so she can enlist their help on a journey which is as much an emotional one as a straight-up whodunnit. RF
The Lazarus Project
Stream on: Sky Go, Now (UK Only)
Imagine waking up to find the last six months of your life never happened. You've gone back half a year in time and nobody but you remembers a thing. It'd drive you mad, wouldn't it? It almost drives George (Paapa Essiedu) mad before he's introduced to The Lazarus Project, a top-secret sci-fi operation that operates in the shadows all around us. Written by Giri/Haji's Joe Burton, Sky's new eight-part sci-fi thriller is dark, clever and entertaining with globe-trotting locations and… did we mention dark? Already a contender for new British drama of the year, the box-set arrived on Sky in June and season two is already in the works. LM