Features
New British TV Series from 2021: BBC, ITV, Channel 4, Sky Dramas, Britbox & More
Here are the new British TV dramas we welcomed in 2021...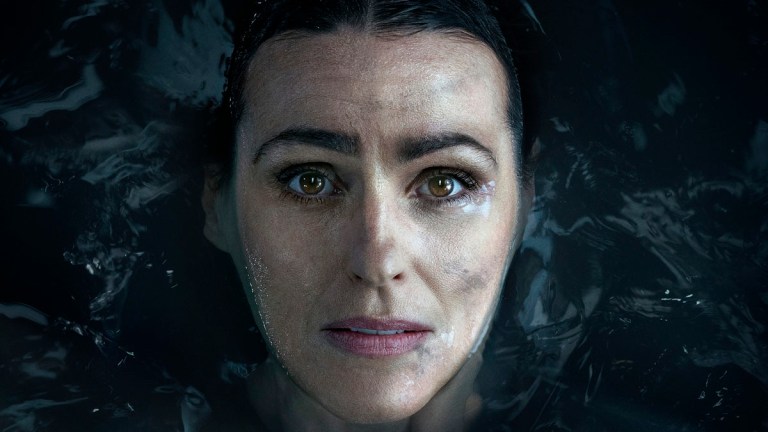 What were our UK TV obsessions in 2021? Nuclear submarine thriller Vigil provided six episodes of high-stakes underwater fun, while 1980s-set AIDS drama It's a Sin, written by the next Doctor Who showrunner Russell T. Davies, deservedly topped many people's 'Best Of' lists. April saw the release of Sky One original Intergalactic – the story of a wrongly imprisoned galactic pilot who breaks out of space jail with a gang of other high-security female prisoners, and there were crime dramas aplenty, from Bloodlands to Grace, to wiggy supernatural binge-fest Behind Her Eyes. Below are the new British dramas we welcomed in 2021. To see what's coming in 2022, take a look here.
Around the World in 80 Days (December)
Filming began in South Africa on this new eight-part adaptation of Jules Verne's classic novel in February 2020, and was halted in March by Covid-19 with an episode and a half in the can, before resuming in early July, then finally wrapping in March 2021. The European-funded series aired just after Christmas on BBC One and starred David Tennant as Verne's famous explorer Phileas Fogg. To satisfy a foolhardy wager, Fogg and his valet set off on a globe-circling journey, this time in the company of journalist Abigail Fix, played by The Crown's Leonie Benesch. It was adapted by a team led by Life On Mars' Ashley Pharoah and has already been renewed for a second season.
Before We Die (May)
Adapted from the Swedish crime thriller of the same name (pictured above), Before We Die is the six-part story of a detective who discovers that her son is acting as an undercover informant in a brutal murder investigation. This English-language version is set in Bristol and stars Lesley Sharp, Vincent Regan and Patrick Gibson. The series aired on Channel 4 in May to lukewarm reviews.
Behind Her Eyes (February)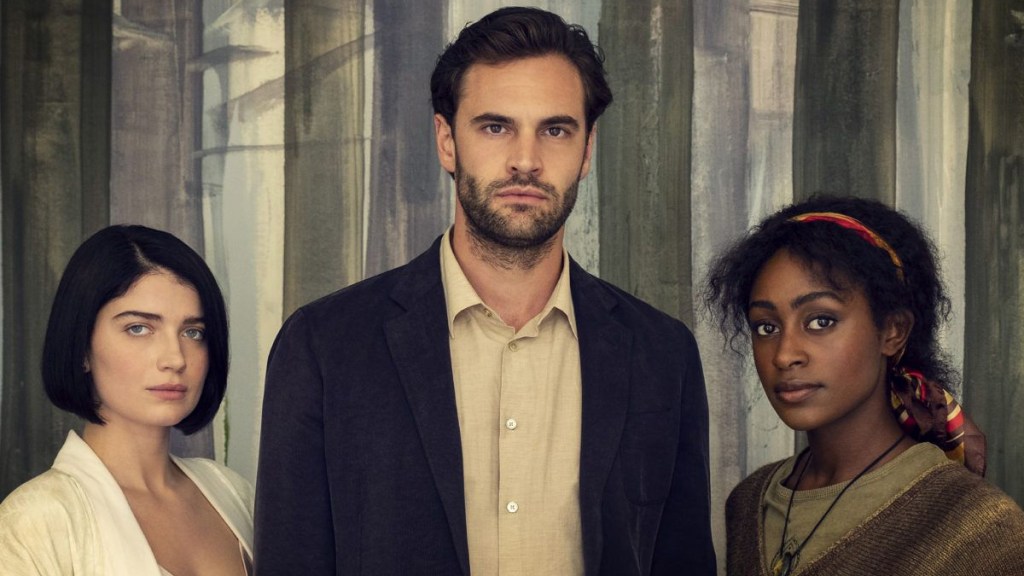 This six-part psychological thriller arrived in February, went straight into Netflix's Top 10 and had an ending that left a real impression on viewers (spoilers in our discussion of it.) Adapted by Hannibal and The Punisher's Steve Lightfoot from Sarah Pinborough's 2017 novel, it's the story of a woman who becomes involved in an unconventional love triangle that develops into a dark, twist-filled web of secrets. Tom Bateman (Vanity Fair, Beecham House) and The Luminaries' Eve Hewson star.
Bloodlands (February)
Series two has already been ordered of new BBC One Belfast-set crime drama Bloodlands, which stars The Missing and Cold Feet's James Nesbitt. The thriller, from new writer Chris Brandon, revolved around a cold case that held personal significance for Nesbitt's detective and dug up buried secrets for him and the people of Belfast. Susan Lynch, Michael Smiley, Ian McElhinney and Lisa Dwan were among the cast for series one.
Close To Me (November)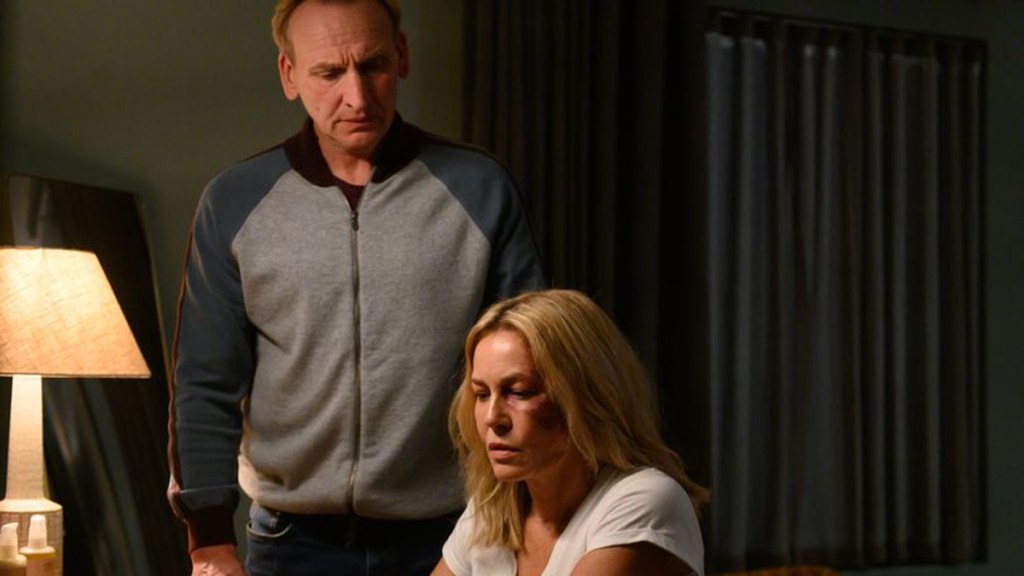 Christopher Eccleston, Connie Nielsen and Susan Lynch star in this six-part thriller for Channel 4, about a woman with amnesia who has to work out what happened to make her forget a year of her life. It's adapted from the successful novel by Amanda Reynolds.
Crime (November)
Filming began in April 2021 on Irvine Welsh crime thriller adaptation Crime, a Britbox exclusive due to arrive late this year. Welsh is adapting his novel for the screen in collaboration with Dean Cavanagh. Set in Edinburgh, it's the story of Detective Inspector Lennox (played by Dougray Scott) and his investigation into the disappearance of a schoolgirl. Angela Griffin, Joanna Vanderham and Ken Stott also star. Broadchurch and Vigil (see below) director James Strong describes it as "a dark, visceral, shocking ride."
Danny Boy (May)
New BBC Two feature-length drama Danny Boy aired in May and told the story of real-life soldier Brian Wood, accused of war crimes in Iraq by human rights lawyer Phil Shiner. Ordeal by Innocence's Anthony Boyle plays Wood, with the magnificent Toby Jones as Shiner, from a screenplay written by Murder and Party Animals' Robert Jones. It's currently available to watch on BBC iPlayer.
Deceit (August)
This four-part Channel 4 drama, based on real events, starred The Virtues and Raised by Wolves' Niamh Algar as an undercover police officer used in a honeytrap search for a killer in the 1990s. Written by The Tunnel's Emilia di Girolamo, it took viewers behind the scenes on one of the UK's most controversial police investigations. The working title was My Name is Lizzie.
Devils (February)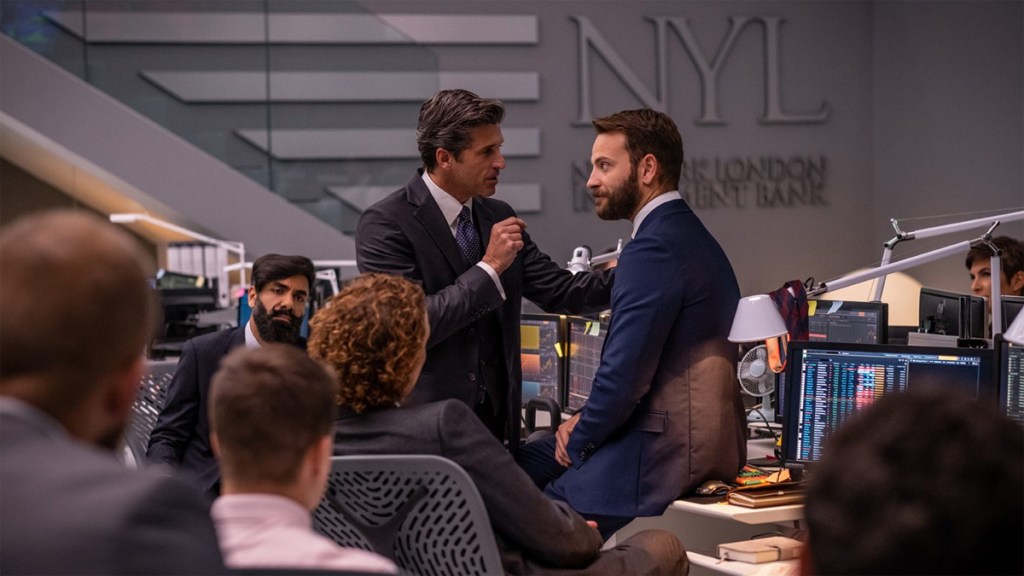 Italian-French-UK co-production Devils came to Sky Atlantic in February, a high-finance thriller based on Guido Maria Brera's novel of the same name. It's a story of a top investment firm, multi-million dollar deals, a mysterious death and a public scandal. Alessandro Borghi stars.
Domina (May)
From Simon Burke, the creator of Sky weird-thriller Fortitude, eight-part historical family saga Domina is set in ancient Rome, beginning in the wake of Julius Caesar's assassination. Based on real historical characters, it follows the ascendancy of Livia Drusilla through the Roman political ranks, as she strategizes her way to the top, driven by revenge.
Finding Alice (January)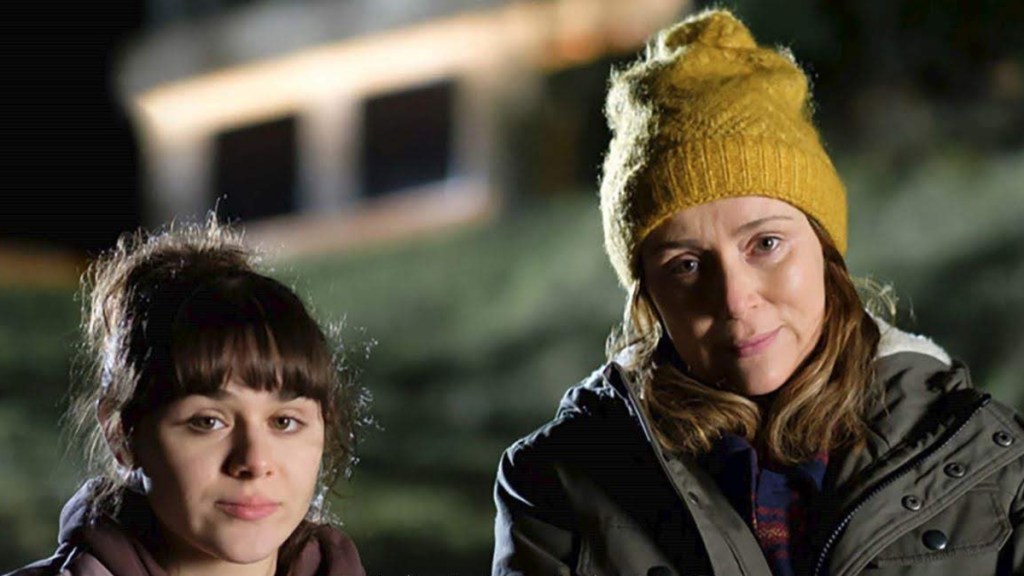 Keeley Hawes stars as a woman who discovers a host of unsettling secrets when her partner Harry unexpectedly dies when they finally move into their newly built dream house. A black comedy that aired on ITV in early 2021, Finding Alice also stars Joanna Lumley and Nigel Havers, and was written by The Durrells' Simon Nye.
Grace (March)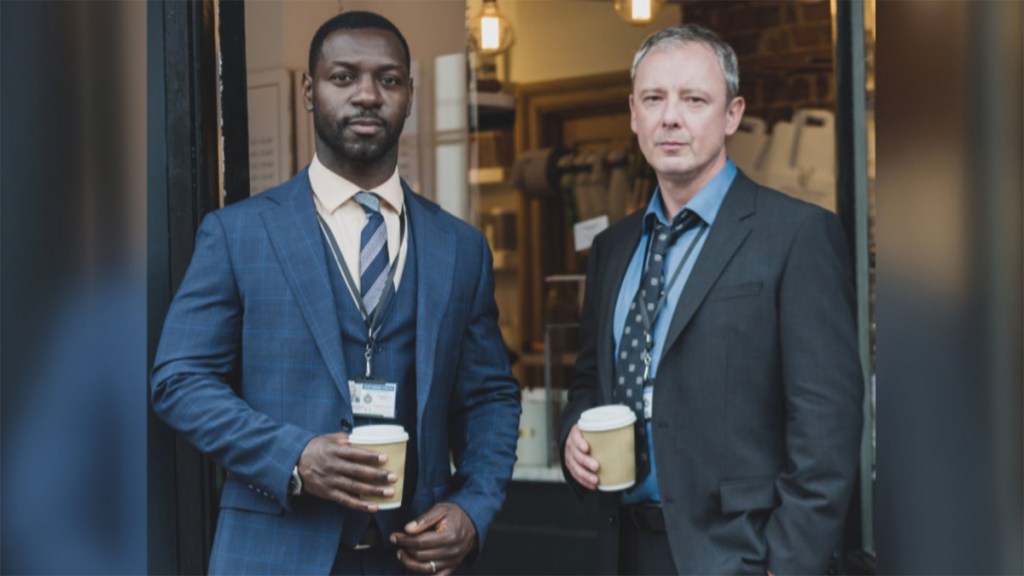 From Endeavour creator Russell Lewis come two feature-length adaptations of Peter James' crime novel series about a Brighton-based Detective Superintendent. Life on Mars' John Simm plays unorthodox investigator Roy Grace, who's haunted by the disappearance of his wife, in two-hour versions of Dead Simple and Looking Good Dead. The first film, which aired in May, revolves around a cold case and a groom who goes mysteriously missing just days before his wedding, and the second film will air later in 2021. Reviews were good so catch up on ITV Hub if you missed it.
Harlan Coben's Stay Close (December)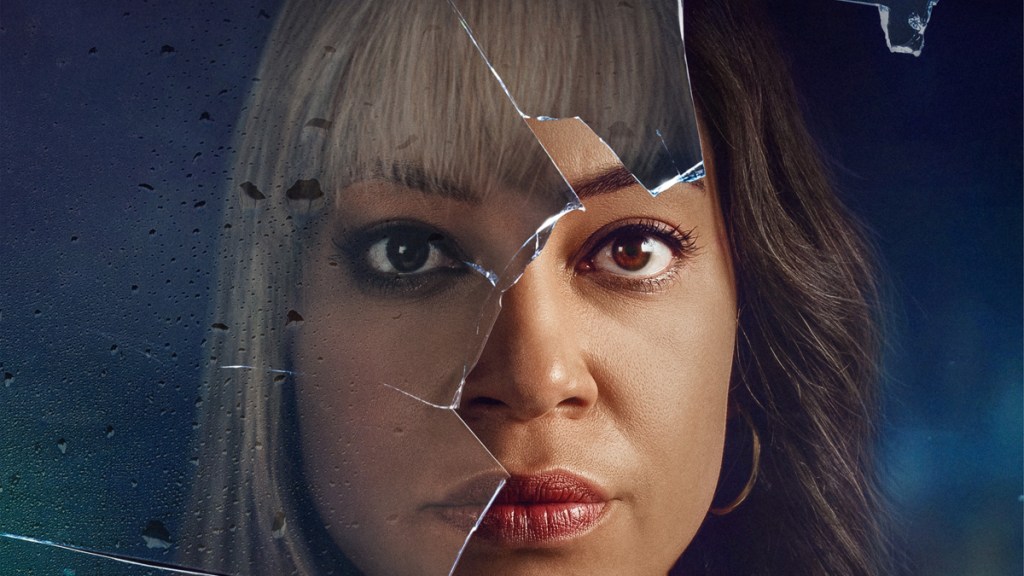 Thriller writer Harlan Coban is currently part of the way into a five-year deal with Netflix to adapt 14 of his novels, and Stay Close is the latest adaptation from writer Danny Brocklehurst and RED Productions, the team that brought us The Stranger. Stay Close starred Cush Jumbo (pictured above), Richard Armitage, James Nesbitt, Eddie Izzard, Sarah Parish and more, and moved the book setting from the US to the UK.
Hollington Drive (September)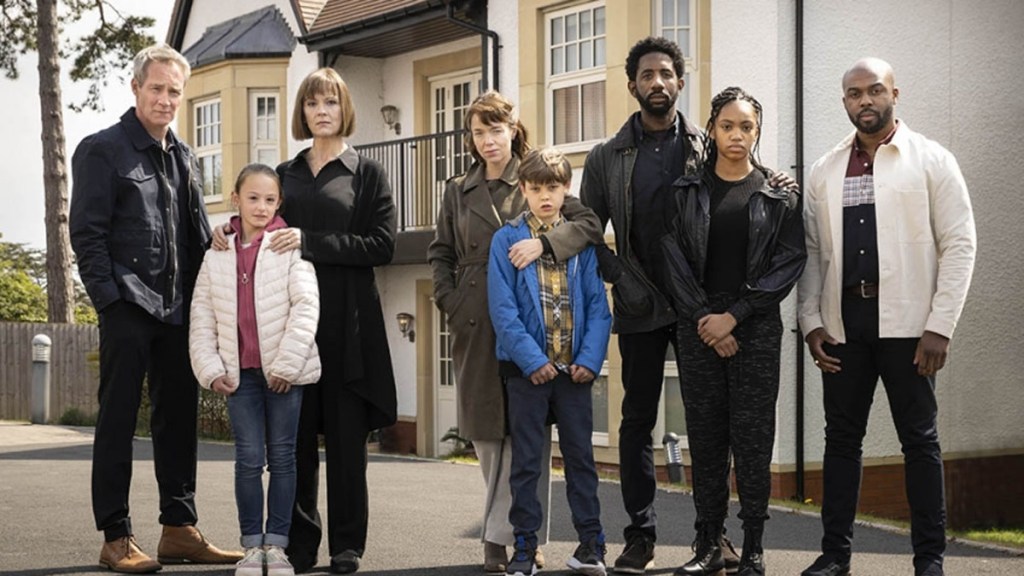 If you've seen writer Sophie Petzal's Irish thriller Blood starring Adrian Dunbar, you'll have wanted to make room for this. The ITV four-part thriller is about two grown-up sisters who become entangled in a tense mystery when their children are involved in the disappearance of a 10-year-old local boy. Expect twists, turns and a strong cast led by Rachel Stirling and Anna Maxwell-Martin (pictured above).
Intergalactic (April)
Sky One's Intergalactic is an original, British space-set drama about a galactic pilot who's falsely imprisoned, then breaks free with a gang of other high-security female prisoners. It stars The Tunnel's Savannah Steyn in the lead role, with Parminder Nagra, Eleanor Tomlinson, Sharon Duncan-Brewster, Natasha O'Keeffe, Thomas Turgoose and Craig Parkinson, so lots of great British talent in the cast. The first series aired in Spring 2021 and is available to stream on NOW.
It's a Sin (January)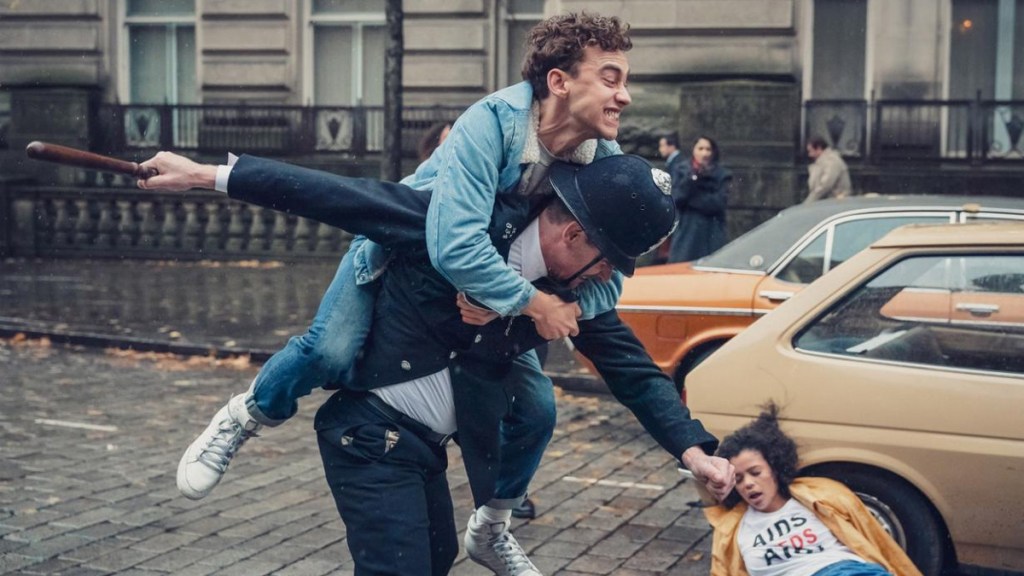 This 1980s-set drama (previously titled The Boys) comes from acclaimed screenwriter Russell T. Davies (A Very English Scandal, Doctor Who) and tackles the impact of AIDS on the lives of three young men across a period of ten years. It's the story of "the epidemic, the pain of rejection and the prejudices that gay men faced throughout the decade." It was one of the dramas of the year, with a fantastic cast including Olly Alexander, Lydia West, Omari Douglas, Neil Patrick Harris, Keeley Hawes, Stephen Fry, Tracy Ann Oberman and Shaun Dooley.
Landscapers (December)
A four-part true crime series about 'Mansfield Murderers' Susan and Christopher Edwards arrived on Sky Atlantic and HBO in December. The Edwards killed Susan's parents and buried them in their garden, then spent over a decade draining their bank accounts before being discovered in 2014, but as this clever and experimental drama shows, there's much more to the story than that. Olivia Colman stars opposite David Thewlis, from a script written by Colman's producer husband Ed Sinclair. Giri/Haji and Flowers' Will Sharpe directed.
Ragdoll (December)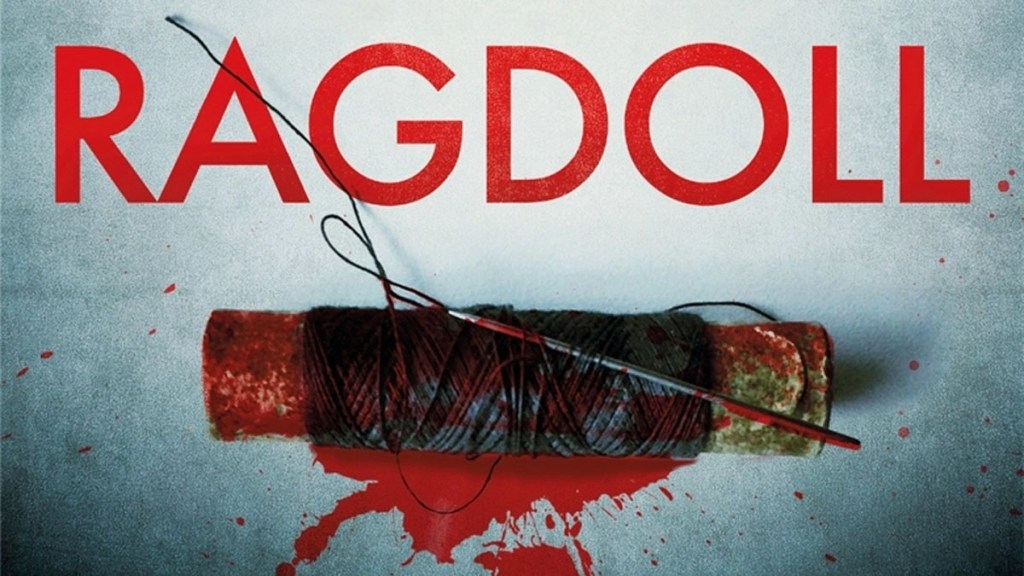 Attn: crime fans. Alibi commissioned darkly witty six-part thriller Ragdoll, adapted from the novel of the same name by Daniel Cole. It's a Jo Nesbo-ish crime drama about a grotesque murder in which six victims have been sewn into the shape of a single body. Detectives Rose, Baxter and Edmunds are on the case, charged with protecting the killer's next set of advertised victims. The Irregulars' Henry Lloyd Hughes, Lucy Hale and Thalissa Teixeira star.
Ridley Road (October)
Four-part BBC One thriller Ridley Road is adapted from Jo Bloom's 2014 novel of the same name by screenwriter-actor Sarah Solemani (Him & Her, No Offence). It's the story of the fight against fascism in 1960s London. According to Solemani, the novel reveals "a darker side of Sixties London and the staggering contribution the Jewish community made in the battle against racism." Newcomer Aggi O'Casey is joined by Eddie Marsan, Rory Kinnear, Samantha Spiro and more.
Showtrial (October)
The Tunnel's writer Ben Richards has teamed up with World Productions (the folks behind Bodyguard and Line of Duty) on six-part series Showtrial. This BBC One legal drama questions the role class, money and power play in justice being done. The story treats the disappearance of a young working class student and the subsequent arrest and trial of the accused, "the arrogant daughter of a wealthy entrepreneur." Filming began in April 2021, and here's our spoiler-filled exploration of the ending.
The Amazing Mr Blunden (December)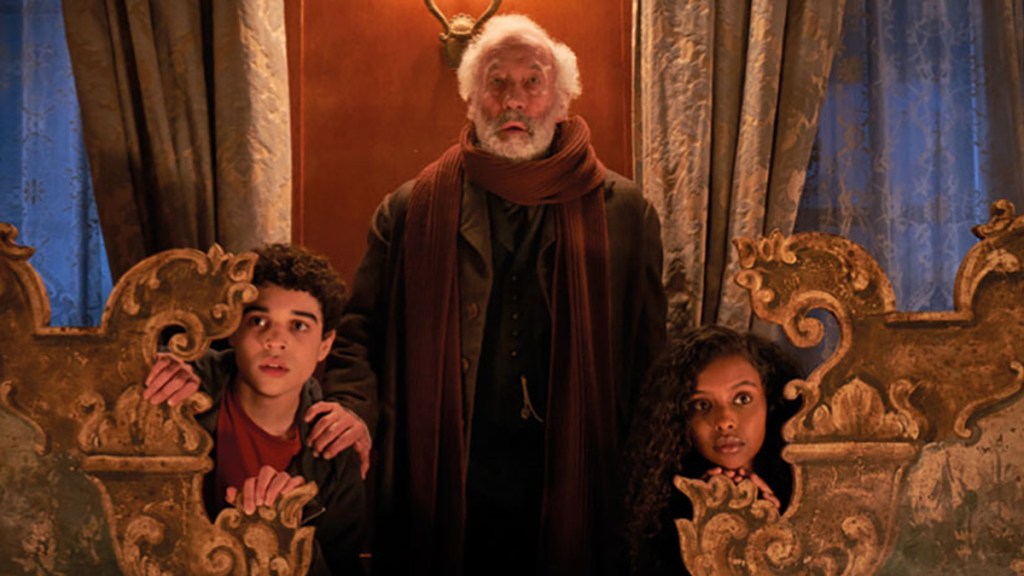 Following on from Sky's beautiful festive family film Roald & Beatrix: The Tail of the Curious Mouse with another, this time written and directed by Mark Gatiss. The Amazing Mr Blunden comes adapted from Antonia Barber's novel 'The Ghosts' and its original 1972 film adaptation. The 90-minute feature starred Gatiss, Simon Callow and Tamsin Grieg, and told the story of two London teenagers whose mum moves them to a haunted country house where they get involved with a thrilling story of strange visitors, time travel and wicked would-be murderers…
The Girl Before (December)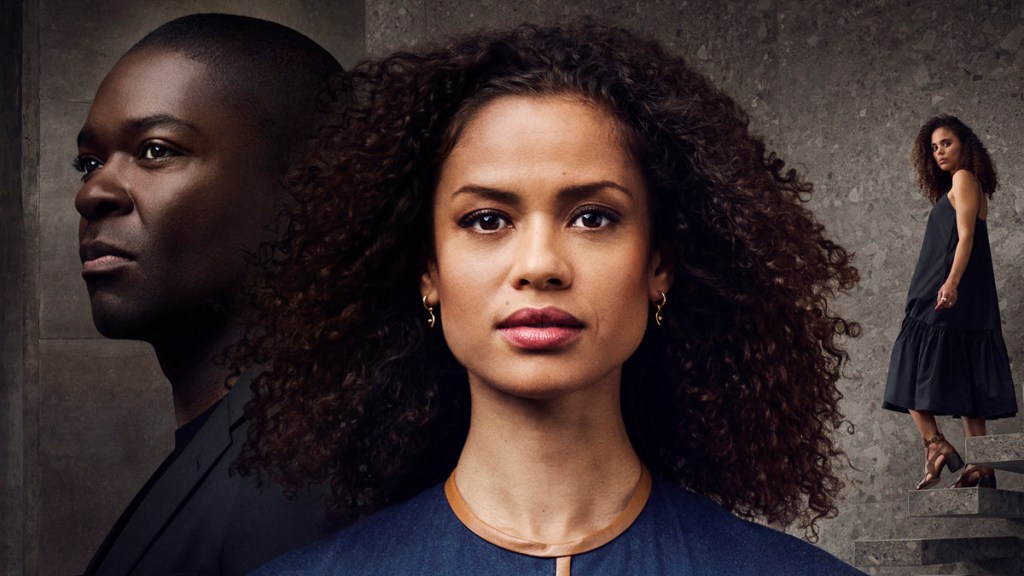 This BBC-HBO Max co-production boasted a great cast in Gugu Mbatha-Raw (Loki, Black Mirror, Belle) and David Oyelowo (Selma, Les Misérables), and a hit psychological thriller as its source material. It's a four-part limited series created by JP Delaney (one of Tony Strong's pseudonyms), adapted from his novel of the same name. It's about a woman given the chance to move into a stunning home on the condition that she obeys an exacting set of rules…
The Irregulars (March)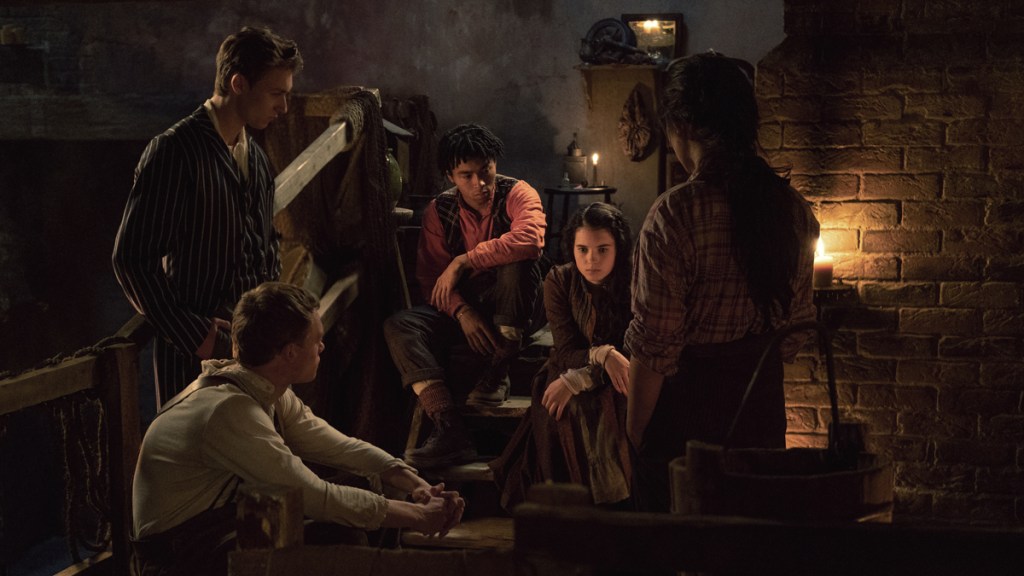 The modern version. The Robert Downey Jr version. The gnome version. The version where Watson is Lucy Liu. Just when you thought the world had no more Sherlock Holmes to give, along comes The Irregulars on Netflix. Written by My Mad Fat Diary's Tom Bidwell, this version focuses on the Baker Street gang of teens used as a resource by a sinister version of Dr John Watson, and a Sherlock Holmes whose best days are long behind him. It's supernatural and horror-tinged, and unfortunately only lasted one season before being cancelled, but did manage to wrap up satisfactorily so don't let the early ending put you off.
The North Water (September)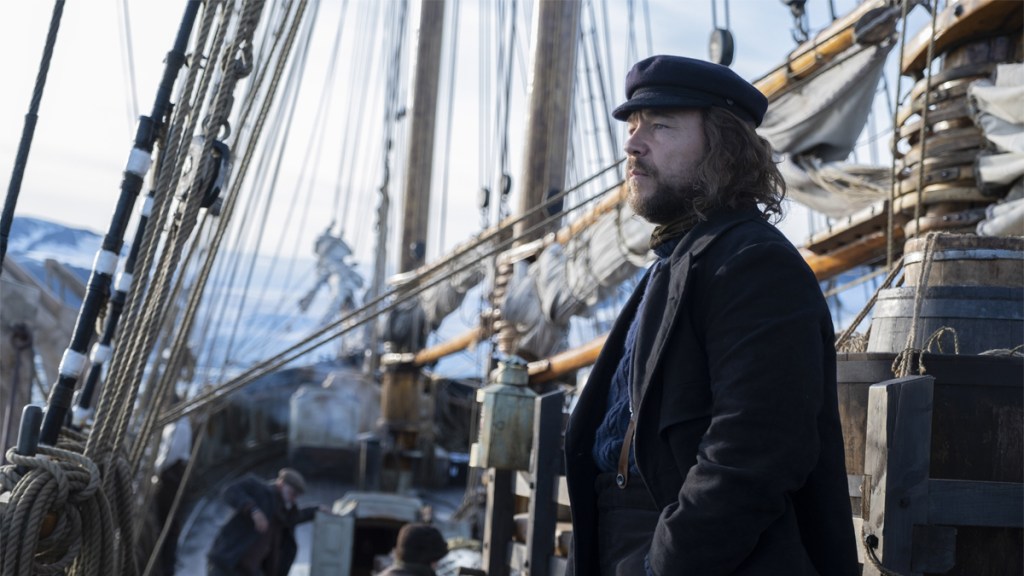 Film director Andrew Haigh (Weekend, 45 Years, Lean On Pete) has adapted and directed Ian Maguire's novel The North Water into a four-part BBC Two drama with an excellent cast. Colin Farrell, Stephen Graham (pictured above), Tom Courtenay, Peter Mullan and Jack O'Connell are all on board – literally so as the series is set on a whaling ship in the Arctic in the 1850s. It's the story of a disgraced ex-army surgeon who joins a whaling expedition and finds himself "on an ill-fated journey with a murderous psychopath" and in a struggle to survive.
The Offenders (October)
From co-creator of The Office and writer-director of fab wrestling film Fighting with my Family, Stephen Merchant (pictured above, and soon to be seen playing killer Stephen Port in ITV true crime drama Four Lives) and Mayans M.C.'s Elgin James is a six-part one-hour comedy The Offenders. A BBC One-Amazon Studios co-production, it follows seven strangers forced together to complete a Community Payback sentence in Bristol. Merchant is joined by Christopher Walken, Darren Boyd and Eleanor Tomlinson in the cast. Series two has been confirmed.
The Pembrokeshire Murders (January)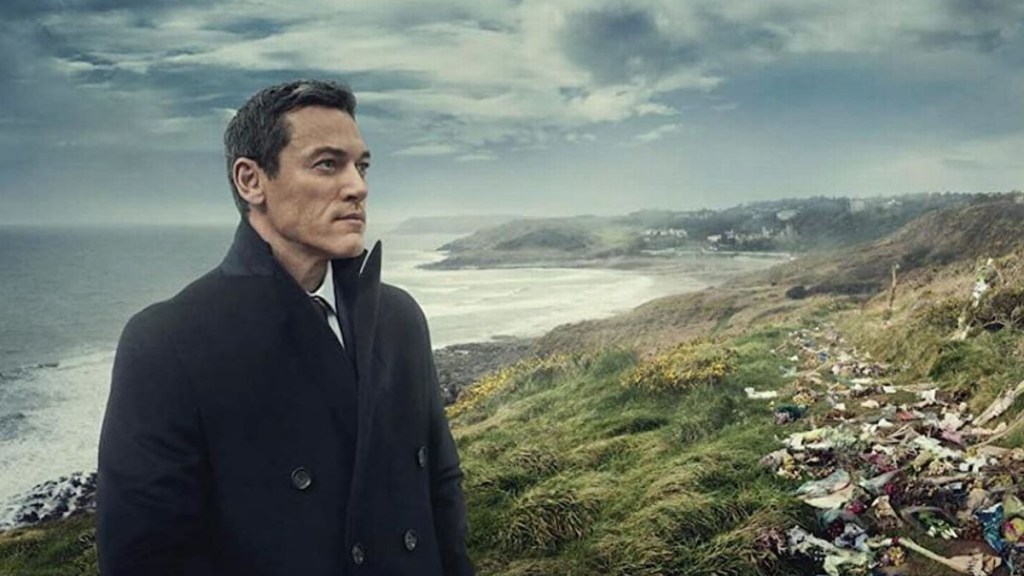 This three-part ITV true crime drama stars Luke Evans as Detective Superintendent Steve Wilkins, who, in 2006, reopened and solved a cold case from the 1980s using new forensic DNA evidence and, bizarrely, an episode of darts-based quiz show Bullseye. Keith Allen plays John Cooper, the man in Wilkins' sights.
The Pursuit of Love (May)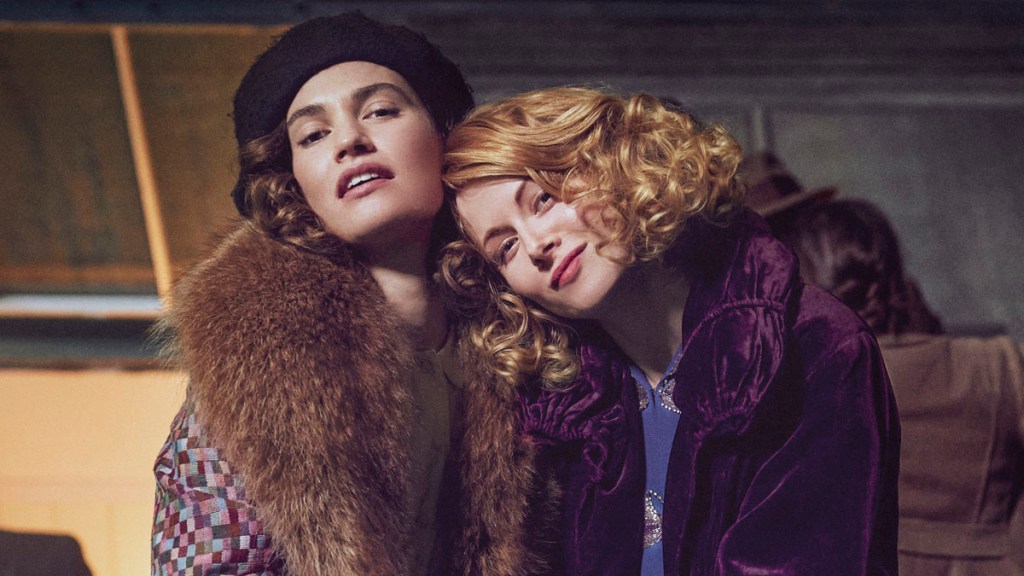 Emily Mortimer wrote and directed this glorious BBC One adaptation of Nancy Mitford's 1945 comic romance about an aristocratic family in the interwar period (loosely based on Mitford's own family, which gained notoriety through her popular novels and her sisters' scandalous connections to the British Union of Fascists and Adolf Hitler). Downton Abbey's Lily James plays lead Linda Radlett in the three-part series.
The Serpent (January)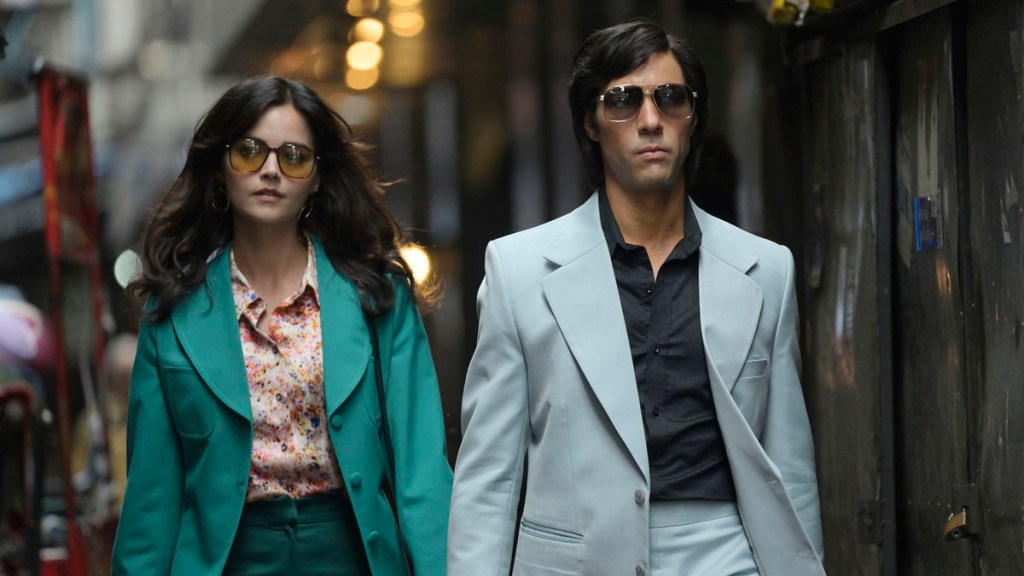 Ripper Street writer Richard Warlow scripted this eight-part BBC drama about serial killer Charles Sobhraj, Interpol's most wanted man in the 1970s for the robbery and murder of multiple young Western travellers across South Asia. Tom Shankland (Les Miserables, The City & The City) directs, and A Prophet and The Looming Tower's Tahar Rahim played the lead role of Sobhraj, with Jenna Coleman as his girlfriend/accomplice Marie-Andree Leclerc. Read more about the true story that inspired the series here.
The Tower (November)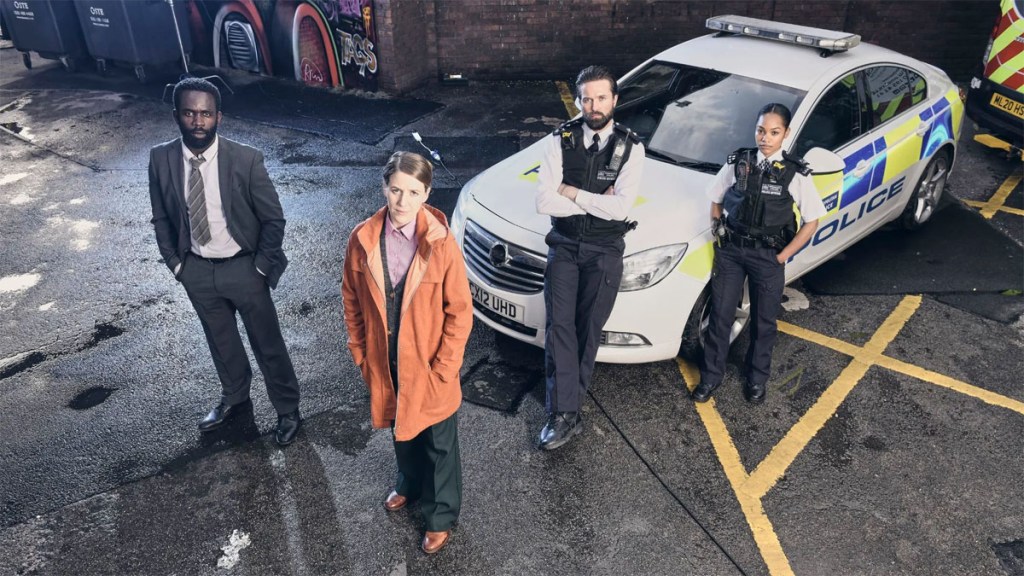 Three-part detective drama The Tower aired on ITV in November, and starred Game of Thrones' Gemma Whelan, Peaky Blinders' Emmett Scanlan and Kate & Koji's Jimmy Akingbola and The Haunting of Bly Manor's Tahirah Sharif. It was adapted by Homeland's Patrick Harbinson from former Met Police officer Kate London's novel Post-Mortem, and follows the investigation into two deaths and two disappearances from a London tower block.
Three Families (May)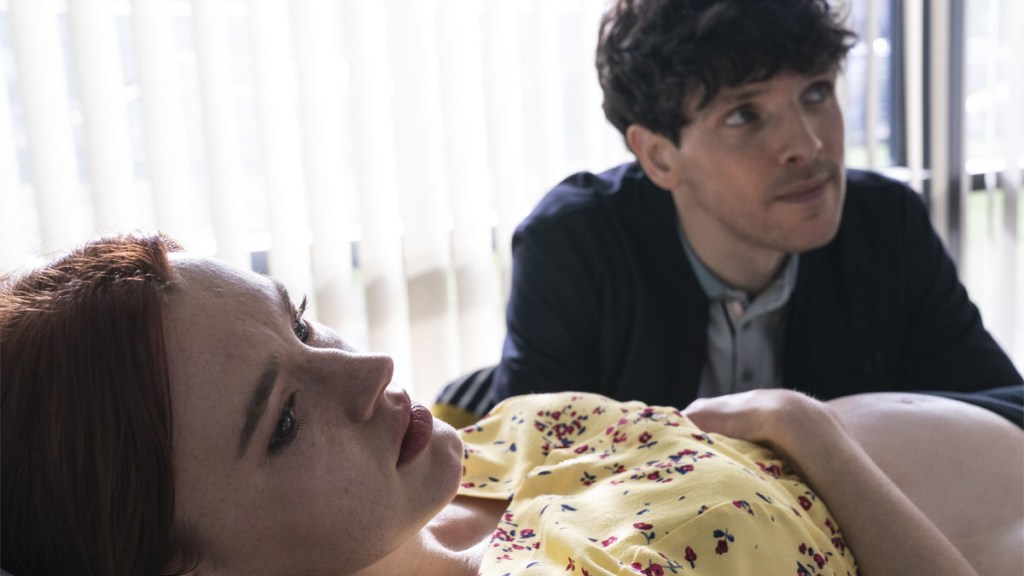 This drama based on real-life abortion stories set in Northern Ireland – the only part of the UK where pregnancy termination remains illegal – aired on BBC One in May 2021. Written by Vanity Fair's Gwyneth Hughes, who travelled to Northern Ireland to meet the families who inspired the drama, Three Families was produced by the makers of hard-hitting Three Girls and explores the experience of families and loved ones whose lives have been affected by the law in Northern Ireland. It's currently available to watch on BBC iPlayer.
Time (June)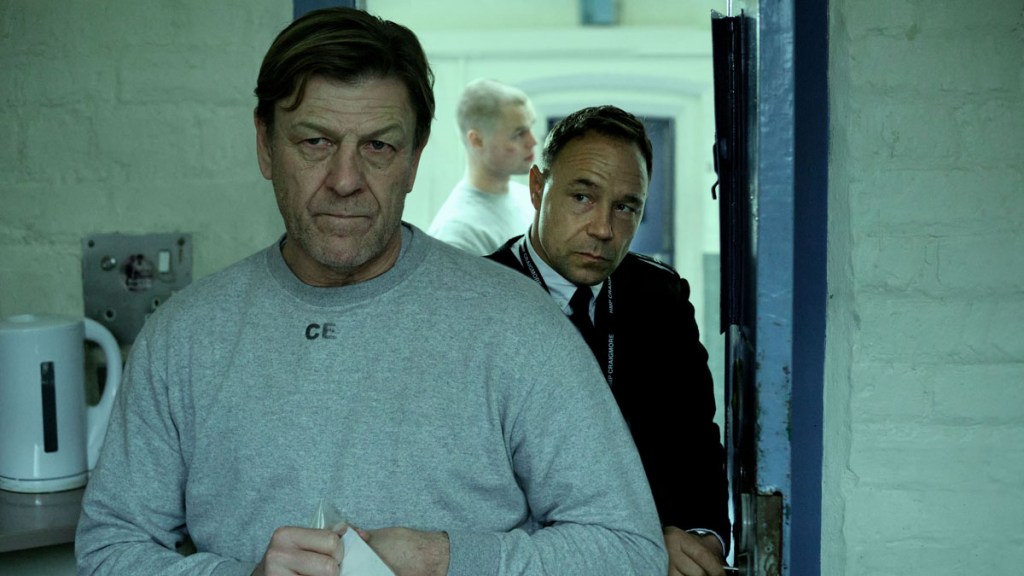 Three-part prison drama Time was the latest from legendary British screenwriter Jimmy McGovern (Cracker, Accused, Broken), and starred Sean Bean and Stephen Graham. The four-part drama aired in June 2021 and followed the story of Bean's character Mark, a former teacher in his 50s who finds himself in prison for the first time, and Graham's character Eric, a prison officer targeted by a dangerously connected inmate. It's currently available to stream on BBC iPlayer.
Too Close (April)
Emily Watson (Chernobyl, Apple Tree Yard, Breaking the Waves) starred in this meaty psychological three-part ITV thriller. Based on the novel of the same name written by Natalie Daniels (the pseudonym of actor-writer Clara Salaman, who's also behind the screenplay), it's about a forensic psychiatrist treating a patient who's committed a heinous crime that she says she doesn't remember. The two women become locked in a dark struggle of influence and manipulation. Watson stars opposite Denise Gough (both pictured above).
Vigil (August)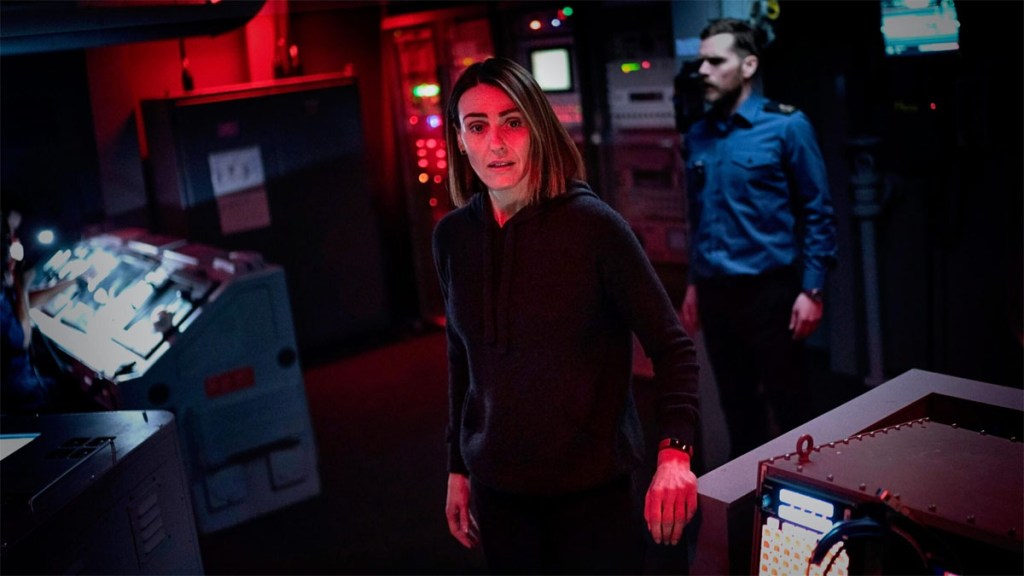 New six-part thriller Vigil arrived in August, from the makers of Bodyguard and Line of Duty. Created by Strike's Tom Edge, it's the story of the mysterious disappearance of a Scottish fishing trawler and a death on board a Trident nuclear submarine that brings the police into conflict with the Navy and British security services. It starred Suranne Jones, Rose Leslie, Shaun Evans, Anjli Mohindra, Martin Compston, Paterson Joseph and more.
Viewpoint (April)
This five-part ITV thriller from Rillington Place and Manhunt writer Ed Whitmore and Fleabag director Harry Bradbeer aired in April 2021 (well, most of it did. The final episode was pulled from the schedules and made available as streaming-only following a series of sexual harassment complaints made about its star, Noel Clarke). It was the story of a police surveillance investigation in Manchester following the disappearance of a primary school teacher in the vein of Rear Window and The Lives of Others.
Wolfe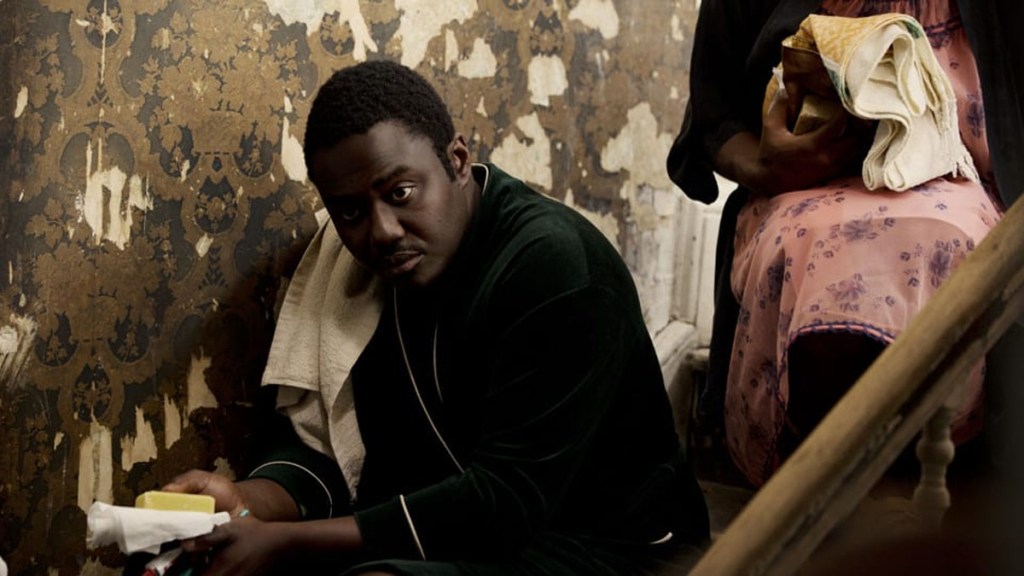 From the creators of Shameless came six-part crime drama Wolfe, which stars Guerilla's Babou Ceesay (pictured above) as an expert forensic pathologist and university professor described as "half genius, half liability". With a complicated home life and a varied work team including a child prodigy, Wolfe uses his unusual expertise to solve a case of the week. Amanda Abbington, Natalia Tena, Naomi Yang, Adam Long and Shaniqua Okwok co-star.