Features
SAS: Rogue Heroes Cast – Meet The WWII Drama Actors
Dominic West, Alfie Allen, Jack O'Connell, Jason Watkins and more star in this six-part WWII BBC drama from Peaky Blinders creator Steven Knight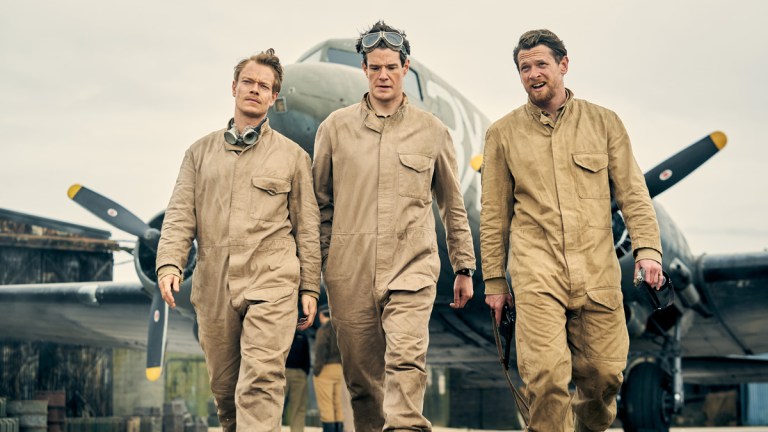 SAS: Rogue Heroes is one of autumn's most anticipated British TV dramas. Based on the bestselling book by Ben Macintyre, and created by Peaky Blinders writer Steven Knight, it tells the fascinating true story of how the famed SAS (Special Air Service) was formed during the darkest days of World War Two.
SAS: Rogue Heroes Release Date
The swaggering historical drama begins airing on BBC One this Sunday 30th October at 9pm and will air weekly until Sunday the 4th of December. Even better news for binge-watchers: the full six-part box set will also be available on BBC iPlayer once the first episode finishes.
In the US, you'll be able to watch the series on Epix starting on November 13th.
Here's the trailer:
What's SAS: Rogue Heroes About?
The official BBC synopsis tells us:
Cairo, 1941. David Stirling (Connor Swindells) – an eccentric young officer, hospitalised after a training exercise went wrong – is bored. Convinced that traditional commando units don't work, he creates a radical plan that flies in the face of all accepted rules of modern warfare. He fights for permission to recruit the toughest, boldest and brightest soldiers for a small undercover unit that will create mayhem behind enemy lines. More rebels than soldiers, Stirling's team are every bit as complicated, flawed and reckless as they are astonishingly brave and heroic.
Who's In the Cast?
It's got a suitably star-studded line-up. Let's meet the cast of SAS: Rogue Heroes: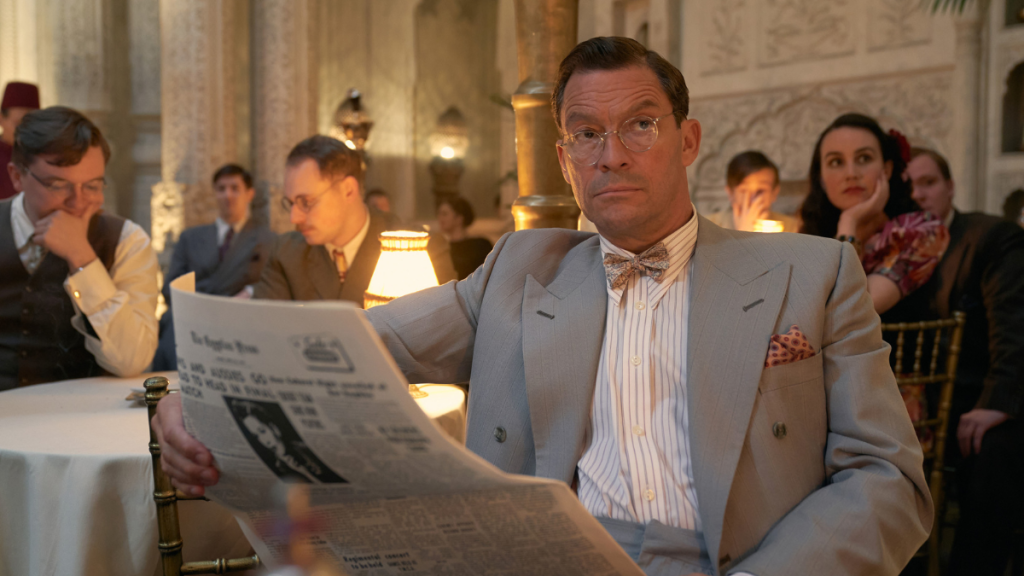 Dominic West as Lieutenant Colonel Wrangel Clarke
Arguably one of the most recognisable names in the cast, Dominic West plays one of the senior officers involved in setting up the SAS. You'll know West from the likes of playing Jimmy McNulty in The Wire, his Golden Globe nominated role in The Affair, or his BAFTA-winning portrayal of serial killer Fred West in Appropriate Adult. He's also about to appear as Prince Charles in series five of The Crown.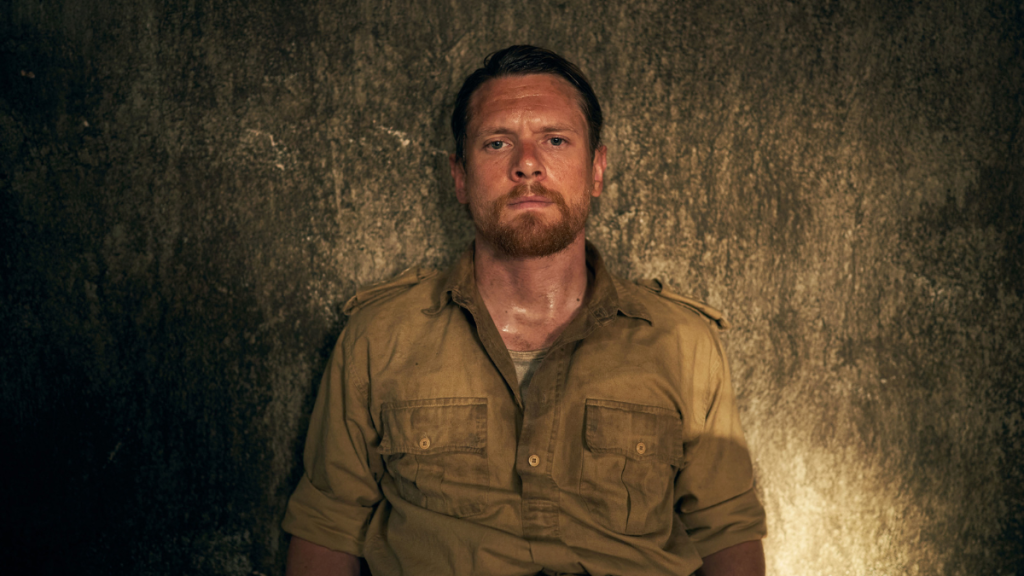 Jack O'Connell as Paddy Mayne
Paddy Mayne was one of the founding members of the SAS, and a courageous, scrappy sort, nicknamed the Irish Lion. In SAS: Rogue Heroes he'll be played by Jack O'Connell, who is best known for his role as James Cook in Skins, more recently appearing in Godless and The North Water.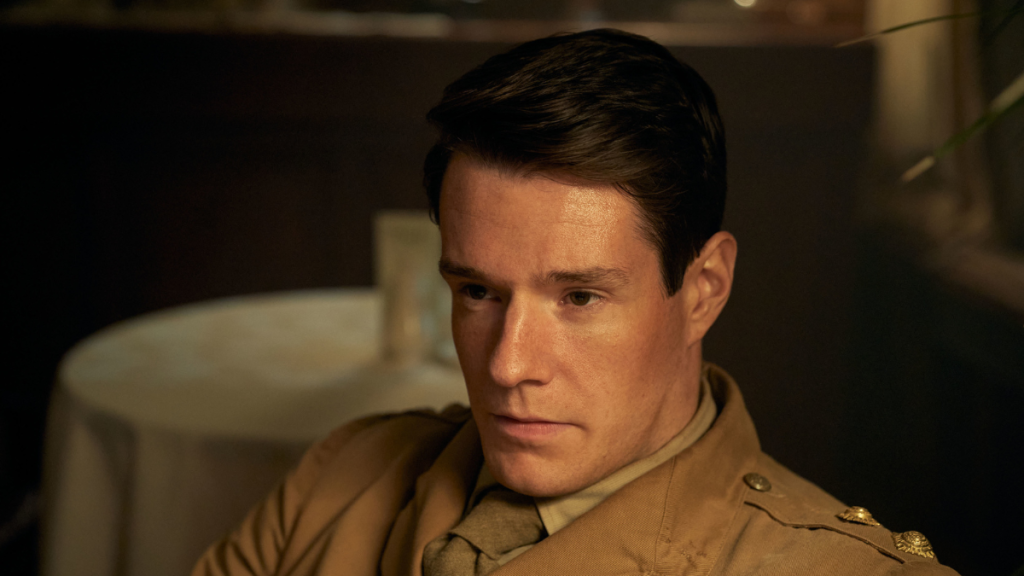 Connor Swindells as David Stirling
Stirling is an injured officer who comes up with a radical plan to create a small undercover unit made up of the bravest, most tenacious soldiers who can operate behind enemy lines.
A relative newcomer, Swindells already has an impressive CV, and is best known for his role as Adam Groff in Sex Education as well as appearing in hit BBC drama Vigil last year.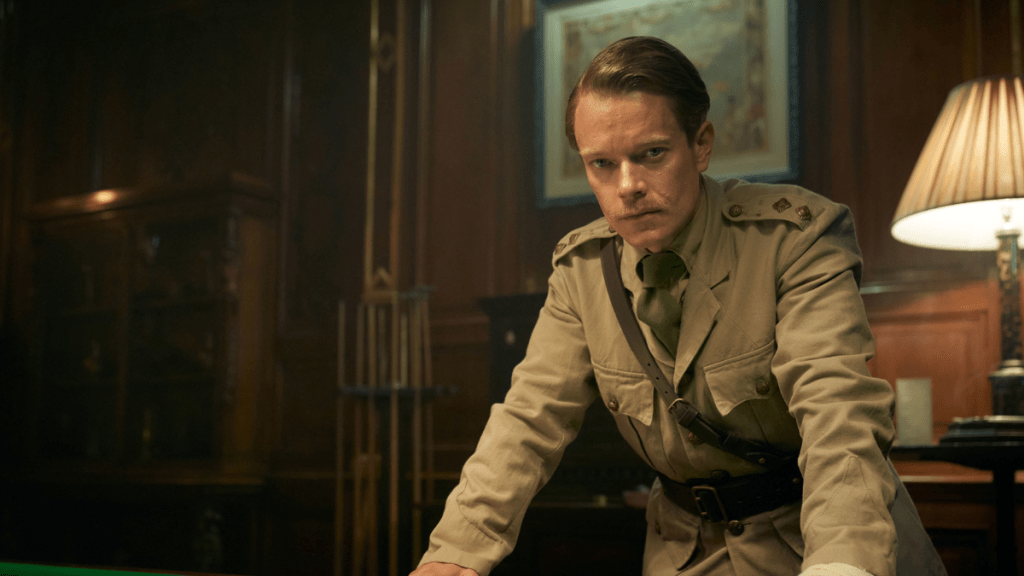 Alfie Allen as Jock Lewes
Jock is another founding member of the SAS, and its principal training officer, as well as a creative inventor of new weaponry for the unit to use, including the eponymous Lewes bomb. Although he has a famous sister, Lily Allen, he's most recognisable for playing Theon Greyjoy in Game of Thrones, and also appeared in Harlots, Jojo Rabbit and The Murders at White House Farm.
Sofia Boutella as Eve
Playing the mysterious spy Eve, you'll most likely know Sofia Boutella from her role as Jaylah in Star Trek Beyond, Ahmanet in The Mummy and Gazelle in Kingsman: The Secret Service.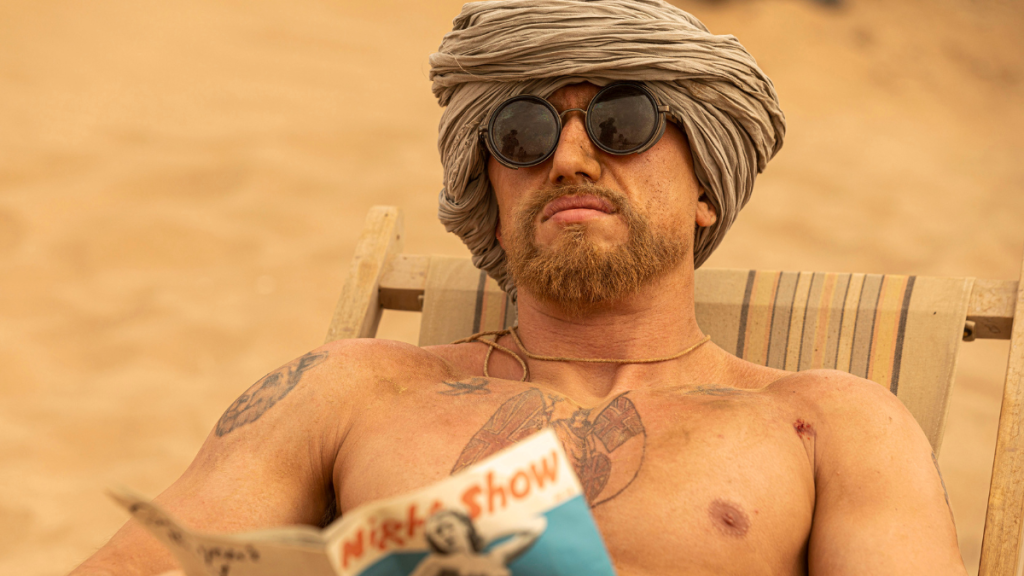 Theo Barklem-Biggs as Reg Seekings
Reg Seekings is another of the SAS' original members, and is involved in their first parachute drop operation. Theo Barklem-Biggs is best known for playing Ronnie Jr in White Gold, and also appeared in Sliced, The First Team and The Inbetweeners movie.
Other cast
SAS: Rogue Heroes also stars Tom Glynn-Carney (Dunkirk) as Mike Sadler, Emmerdale's Corin Silva as Jim Almonds, and Amir El-Masry (Industry) as Dr. Gamal. You might also recognise The Witcher's Donal Finn as Eoin McGonigal, Outlander's César Domboy as Augustin Jordan and Michael Shaeffer (Chernobyl) as Major-General Neil Ritchie, as well as Jacob Ifan (The Accident) as Pat Riley and A. P. Bio's Jacob McCarthy as Johnny Cooper. There will also be appearances from Jason Watkins (Line of Duty, The Crown) and comedian Miles Jupp. 
SAS: Rogue Heroes starts on BBC One at 9pm on Sunday 30th October, with the full boxset available to watch on BBC iPlayer afterwards, and airs in the US on Epix on 24th November.