Features
UK Christmas 2023 TV Guide: the Best Festive Specials, New Drama & Comedy Series
The Doctor Who Christmas Special is back! Alongside a final treat from Ghosts, new Taskmaster, Slow Horses & more. Here's our guide to the best British TV for Christmas 2023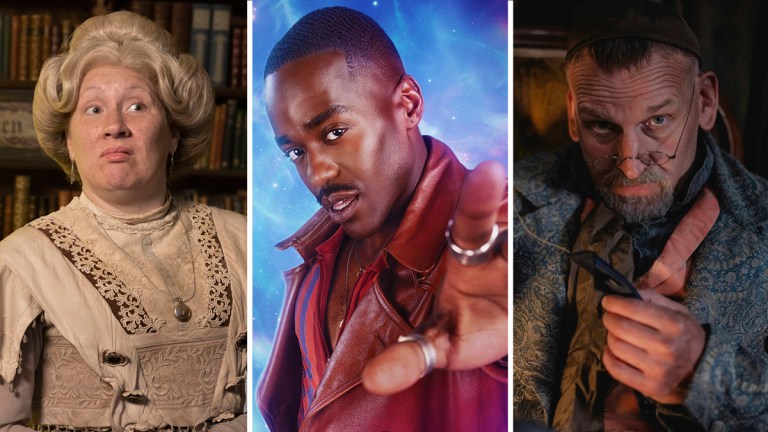 It's beginning to look a lot like… well, November.
But while it's certainly pretty Novembery at the time of writing this, there's already a sleighful of excellent UK Christmas TV to look forward to – from festive funnies like Not Going Out and the last ever episode of Ghosts to Christmassy crime dramas like Beyond Paradise and brand-new Agatha Christie adaptation Murder Is Easy.
And of course, every Whovian's Christmas wish has been answered with the return of the Doctor Who Christmas special!
There's a festive feline theme to family viewing, with Julia Donaldson's annual animated gift to parents being Tabby McTat, and Channel 4 giving us an all-star adaptation of Mog's Christmas. And, as dependable as cranberry sauce and family arguments, there are all your favourite Christmas special episodes, from Taskmaster to QI and beyond.
So stock up on the Quality Street, test run a batch of eggnog or four and get ready to celebrate another season of good will and even better telly!
DRAMA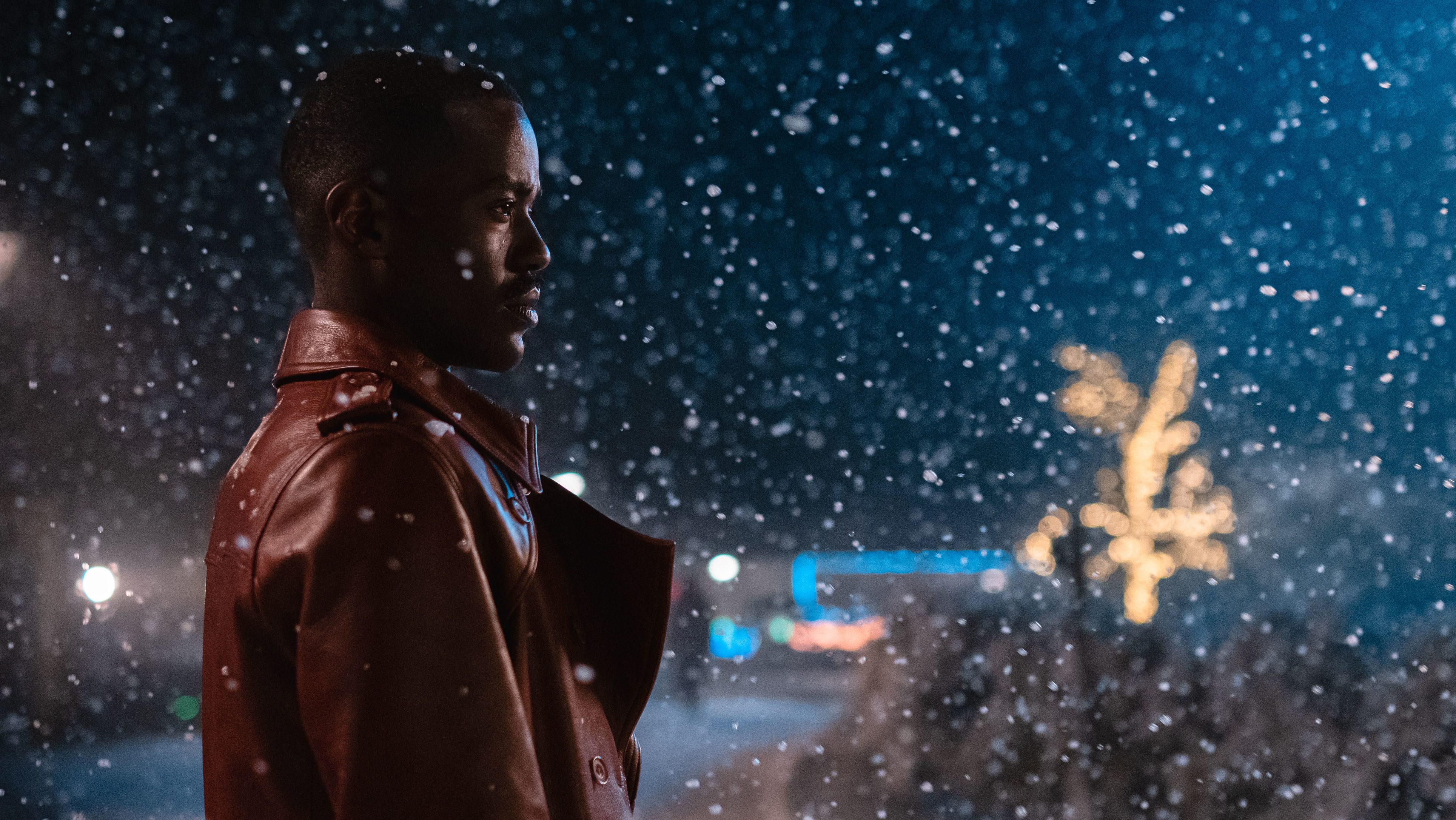 Doctor Who (BBC One, Christmas Day)
Ncuti Gatwa's first official episode as the Fifteenth Doctor will also see the much-anticipated return of the Doctor Who Christmas special, airing on Christmas Day for the first time in six years. The episode title is "The Church on Ruby Road", a nod to the fact that this episode will introduce The Doctor's new companion, Ruby Sunday (Millie Gibson, Coronation Street), and filming reports did see Gatwa running about in a churchyard full of fake snow. Shortly after being confirmed as a guest star, EastEnders' Anita Dobson was also spotted on set with Christmas decs, so it's likely she'll feature in the festive special too. There's also a rumoured 2005 Doctor Who star returning. It airs at 5.55pm on Christmas Day – it's all very exciting.
Slow Horses (November 29th, Apple TV+)
Gary Oldman is back as the gloriously funny (and hygienically questionable) Jackson Lamb in the third series of Slow Horses, the slick spy thriller about a group of disgraced and exiled MI5 spies. This time, a romantic liaison in Istanbul threatens to unveil a long-buried secret, which sees the "slow horses" caught in a conspiracy that threatens the future of the whole of MI5. Jack Lowden (Dunkirk) is back as River Cartwright, Lamb's unofficial right-hand-man, as is Freddie Fox (House of the Dragon) as the slimy Spider, Saskia Reeves (Wolf Hall) as Standish, and the rest of the Slough House gang of misfits, and for series three they're joined by Sope Dirisu (Gangs of London) and Katherine Waterston (Perry Mason). New episodes debut on Apple TV+ from 29th November.
Lot No 249 (BBC Two, 24th December)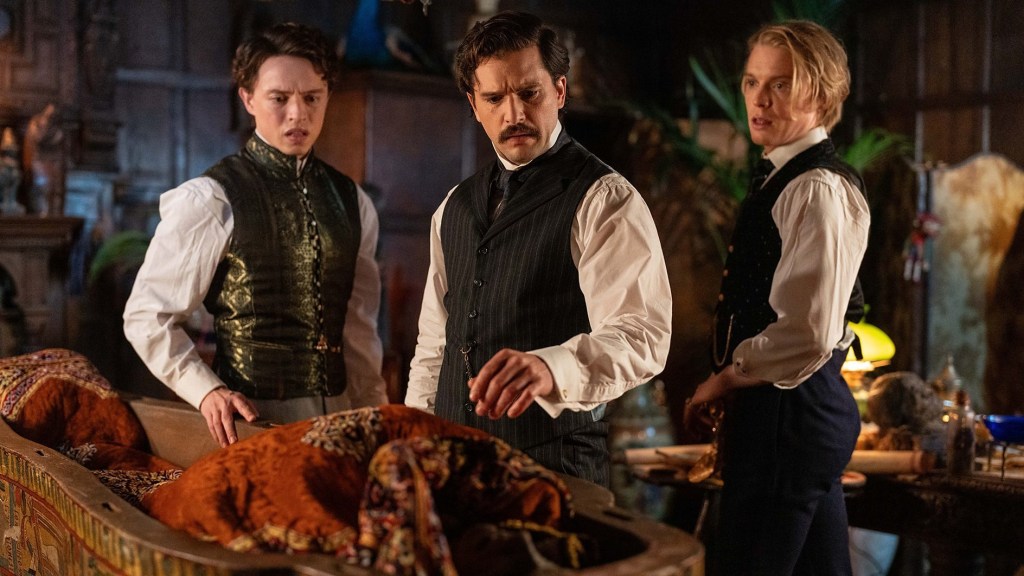 One of the more chilling Christmas traditions has been the BBC's A Ghost Story For Christmas, which first began back in the seventies, and has in more recent years been resurrected by Mark Gatiss. He previously gave us versions of MR James stories including The Mezzotint, and last year Count Magnus, but this time he's adapting a spooky Arthur Conan Doyle short story about an Oxford student who becomes obsessed with an ancient Egyptian mummy. Lot No 249 will star Kit Harington (Game of Thrones) and Freddie Fox (Slow Horses) when it arrives on BBC Two this Christmas Eve at 10pm.
And if you fancy watching some older editions of A Ghost Story for Christmas, Talking Pictures TV will be showing some classic episodes, starting with The Stalls of Barchester (first shown on BBC One in December 1971) on Monday 11th December at 8.35pm
Murder Is Easy (BBC One, 27th December)
There's something oddly festive about an Agatha Christie mystery arriving on our screens, and this time we're getting one of her detective stories that hasn't really ever been adapted properly for TV. Murder is Easy begins on a train, with retired police officer Luke Fitzwilliam (David Jonsson, Industry) meeting the mysterious Miss Pinkerton (Penelope Wilton, Downton Abbey) who tells him that a series of supposedly accidental deaths in the village of Wynchwood Under Ashe are anything but innocent, and there's a killer on the loose. When Miss Pinkerton is later found dead, Luke knows he must track down the murderer before they strike again. The two-part series also stars Ghosts' Mathew Baynton, Shetland's Douglas Henshall and Morfydd Clark (Lord of the Rings) and it arrives on BBC One on 27th December.
The Heist Before Christmas (Sky Max, December 24th)
TV treasures James Nesbitt (Suspect) and Timothy Spall (The Sixth Commandment) unite in this comedy thriller – and both are dressed as Santa Claus and hiding out in the woods. When miserable twelve-year-old Mikey and his little brother Sean find them, Nesbitt's Santa has just pulled off a bank heist, whereas Spall says he's the real deal, but Mikey's not convinced. He sets his sights on stealing the bank robber's cash instead to give his family the Christmas they can't afford – but we've got a feeling there'll be some Christmas magic along the way when this year's Sky Christmas special airs on Christmas Eve at 8pm.
The Winter King (ITVX, from December 21st)
Who says Christmas can't involve mediaeval swordfights? Fans of historical fiction were left bereft with the end of The Last Kingdom this year, a Viking/Saxon-based show based on Bernard Cornwell's novels, but now another of his book series has been adapted for TV. This one's about the Arthurian legends, with Iain de Caestecker (Agents of SHIELD) playing an exiled Arthur who is called back to his family after Merlin (Nathaniel Martello-White, Small Axe) predicts it's his destiny to bring the country together. Other cast members include SAS: Rogue Heroes' Stuart Campbell as narrator Derfel and Eddie Marsan (The Thief, His Wife and The Canoe) as the powerful King Uther Pendragon. The first five episodes of this perfect bit of winter escapism arrive on ITVX on December 21st, with the rest of the episodes available from 27th December.
Sister Boniface Mysteries (UKTV Play, 19th December)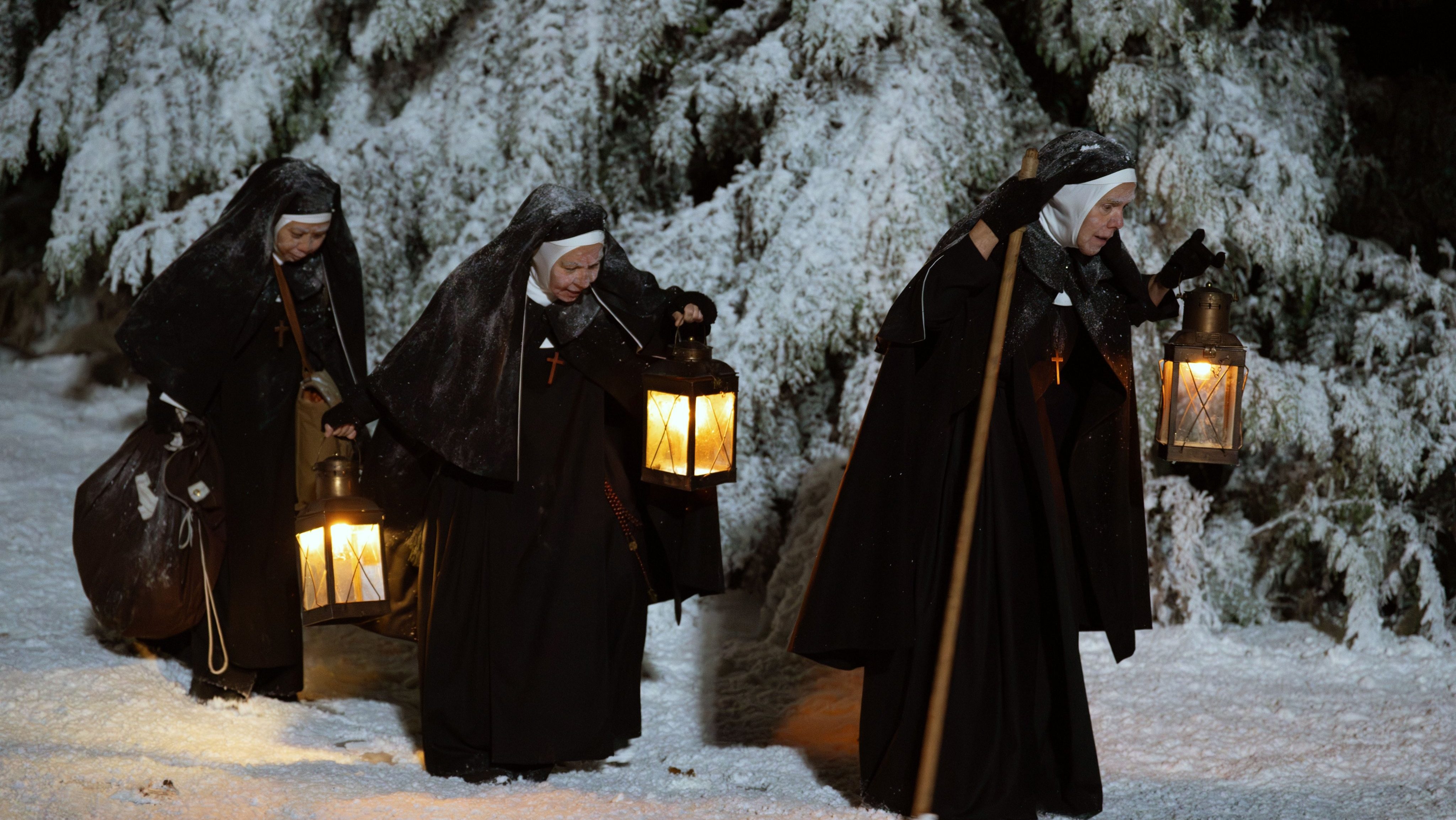 Crime-solving nun Sister Boniface (comedian Lorna Watson) gets her own feature-length Christmas cosy crime special this year, in which she finds herself stranded on a train in the middle of the worst winter on record, and things go from bad to worse when precious jewel The Star of The Orient goes missing and a passenger turns up dead. Poor Sister Boniface will have to balance finding the killer with not freezing to death – but we suspect it'll all turn out alright in the end. With guest stars including Rupert Vansittart (Game of Thrones), Siobhan Redmond (Two Doors Down) and Timothy West (Gentleman Jack), this Christmas special will arrive on the Drama Channel on Tuesday 19th December at 8pm.
The Madame Blanc Mysteries (Channel 5, 22nd December)
We've already been gifted one Christmas episode of this cosy crime drama – created by and starring Sally Lindsay (Coronation Street) as Jean White, an antique dealer turned amateur sleuth in southern France – and Channel 5 has confirmed series three is kicking off with another festive special. This time, Jean and the gang attend a Murder Mystery Night at the eerie Hotel Sanguinet, before a storm erupts and a real murder is uncovered, leaving Jean on the hunt for the killer. Lindsay shared an Instagram post confirming they started filming the Christmas special back in May 2023 (although it looks surprisingly sunny for December…) The series arrives on Friday 22nd December at 9pm on Channel 5.
The Crown Series 6 Parts One & Two (November 16th & December 14th, Netflix)
This Christmas will see the end of an era as the final episodes of the sixth and last ever series of The Crown air on Netflix. It arrives in two parts, with the first four episodes streaming from November 16th, covering the events around the death of Princess Diana (Elizabeth Debicki). The final six episodes – in which Imelda Staunton as the Queen reflects on her reign, Prince Charles (Dominic West, SAS: Rogue Heroes) marries Camilla (Olivia Williams, The Nevers) and Prince William (Ed McVey) starts a budding romance with Kate Middleton (Meg Bellamy) at university – will be released on Netflix on December 14th.
Murder, They Hope (Gold, 16th December)
The fact that Johnny Vegas and Sian Gibson's excellent cosy crime comedy is returning for a Christmas special is good news indeed, but discovering the episode is called "Blood, Actually" takes this to a new level of joy. There's an all-star cast joining them too – from comedy greats like Jane Horrocks (Absolutely Fabulous), Lee Mack (Not Going Out) and Sarah Hadland (Miranda) to household names like EastEnders royalty Martin Kemp and Anita Dobson and Doctor Who legend Peter Davison. Gemma (Gibson) and Terry (Vegas) will be on a Christmas getaway, with a string of murders interrupting their various merrymaking, which includes Santa parades, festive competitions and an attempt at the perfect Christmas dinner. Arriving on Gold on Saturday 16th December at 9pm.
Beyond Paradise (BBC One, 24th December)
Ahead of the second series of this Death in Paradise spin-off – which stars Kris Marshall as DI Humphrey Goodman and Not Going Out's Sally Bretton as his fiancee, who have relocated to fight crime in Cornwall – the show's first Christmas special is on the way, and it apparently promises some "cracking guest stars" and potentially a wedding. More details will be announced soon, and it will arrive on BBC One on Christmas Eve at 9pm.
Death in Paradise (BBC One, 26th December)
After its second festive special aired last year, Death in Paradise is back for Christmas again, with Ralf Little (The Royle Family) back as a newly single DI Neville Parker, putting his detective skills to the test once more on the island of Saint Marie in the Caribbean. While he tries to solve the murder of a local entrepeneur found dead in a ravine, his larger-than-life mum Melanie (Doon Mackichan, Good Omens) arrives to spend Christmas on the island and gets the party started. The "amazing and joyful" feature-length Christmas special and series 13 episodes finished filming back in October, and it arrives on BBC One on Boxing Day at 9pm.
Call The Midwife (BBC One, Christmas Day)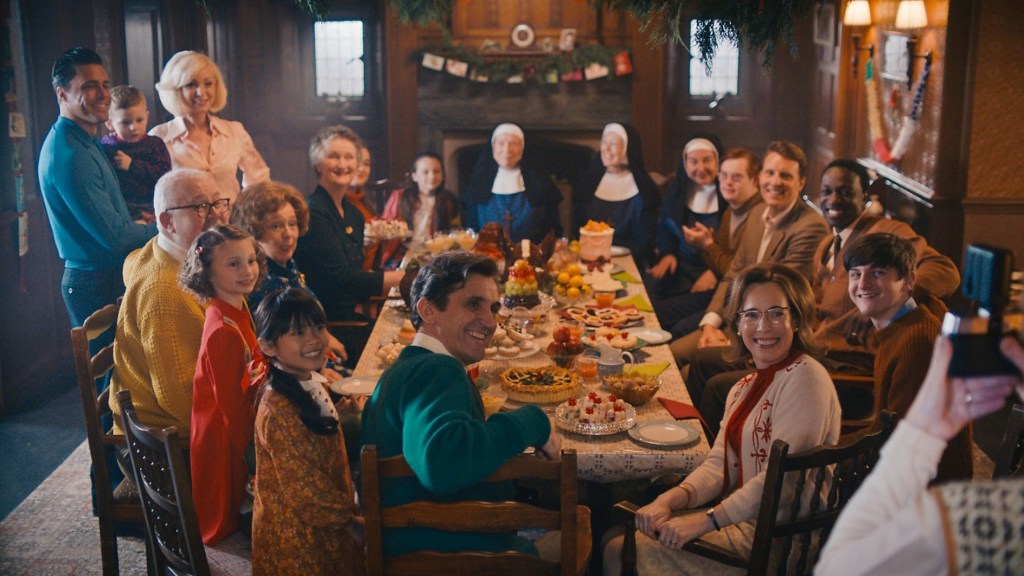 It wouldn't be Christmas without a visit to Nonnatus House in 1960s Poplar to see what adorable babies those chirpy nuns and midwives are delivering in snowy London. The episode begins two weeks before Christmas, with Apollo 8 about to circle the moon, and Sister Monica Joan is convinced this will be her final Yuletide, so the midwives try to cheer her up. The Call The Midwife Instagram confirmed they were filming the festive special back in May, sharing a clip of the Turner children enjoying a snowball fight, and a behind-the-scenes photo of Doctor Turner (Stephen McGann) and his son Timothy (Max MacMillan) filming some driving sequences, and producers have promised "laughter, joy and family. With perhaps a tissue or two…" Call The Midwife will air in the evening of Christmas Day at 8.15pm on BBC One.
Platform 7 (ITV, 7th December)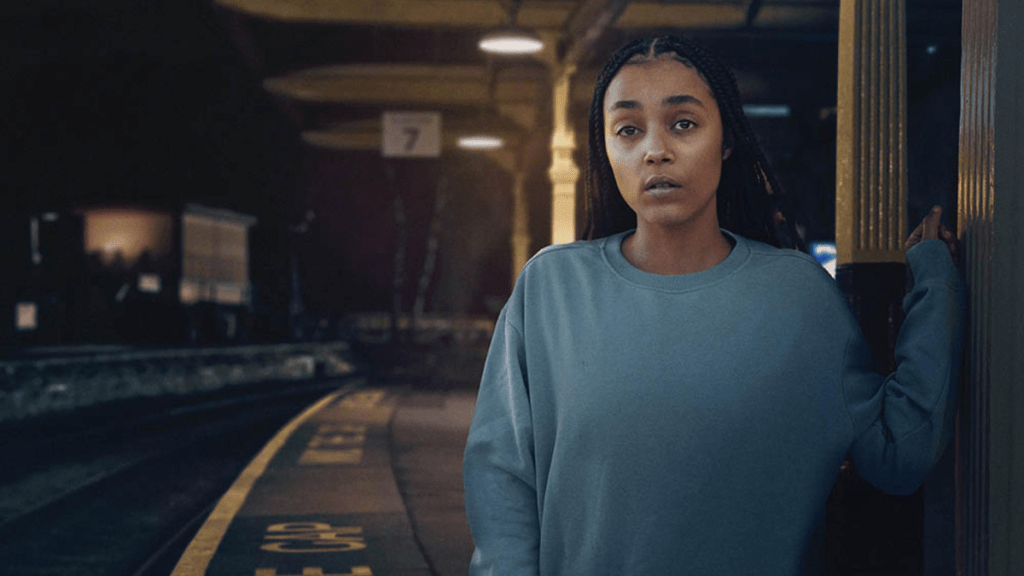 Top Boy's Jasmine Jobson stars in ITV's new supernatural thriller, playing Lisa, the ghost of a young woman who is stuck haunting Platform 7 of a train station. After witnessing a cataclysmic event there, she has no memory of who she was, and has to piece together fragments of memories to solve the mystery of her death. The series begins on ITV on Thursday 7th December.
COMEDY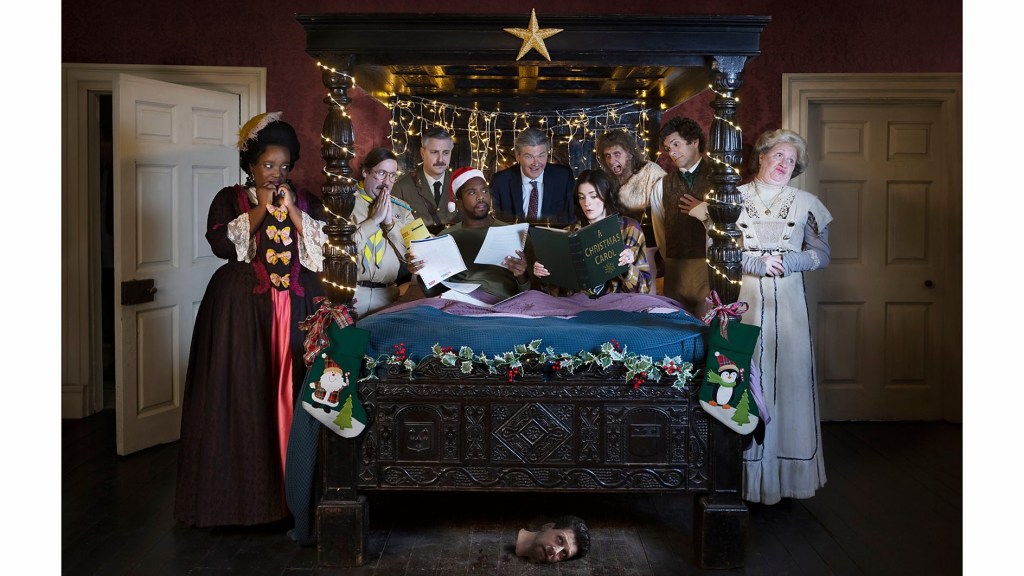 Ghosts (BBC One, Christmas Day)
Deep breath, everyone – this Christmas special is also the final ever episode of lovable sitcom Ghosts. Previous festive episodes have been tear-jerking at the best of times (in particular this chills-inducing rendition of "In The Bleak Midwinter") and the fifth and final series – which aired in the autumn – was also full of heartwarming moments, so we can only imagine the emotional carnage this final special will involve. Mike's mum Betty is staying at Button House, and soon frustrates everyone with her interfering ways, while the ghosts try to help Robin get in the Christmas spirit. The final Ghosts episode will air at 7.45pm on Christmas Day.
Not Going Out (BBC One, 24th December)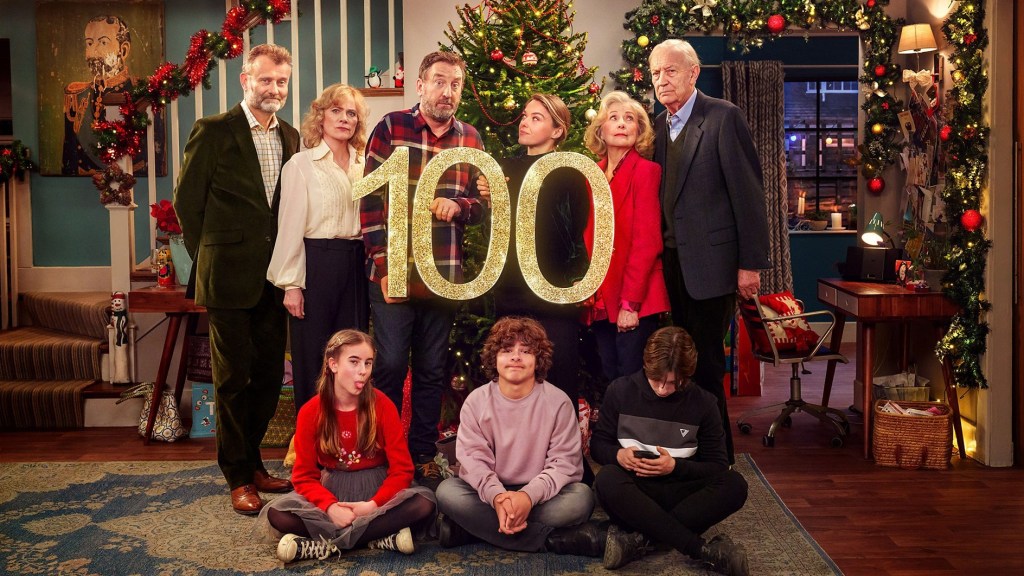 Impressively, this Christmas special will be the 100th episode of Not Going Out, Lee Mack's hit BBC sitcom that centres on the chaotic relationship between Lee (a fictional version of Mack himself) and his on-screen wife Lucy (Sally Bretton, Beyond Paradise). In the spirit of the season, Lee and Lucy invite Wilfred, a lonely pensioner from the nearby care home, to join them for Christmas dinner – and the usual chaos ensues. It's also worth noting this might also be the last ever episode of the show, as its fourteenth series has yet to be confirmed and Mack recently told RadioTimes.com that both he and the BBC are deciding whether the show should continue. The Christmas special will arrive on BBC One at 10pm on Christmas Eve. 
A Very Brassic Christmas (Sky, December 21st)
After five series, this scrappy, warm and very funny sitcom about a group of cash-strapped northerners doing what they need to get by is getting its first Christmas special, and it's as chaotic and crime-filled as usual. The gang (including Joe Gilgun as Vinnie, Our Girl's Michelle Keegan as Erin and Plebs' Ryan Sampson as Tommo) have to save Tyler's (Jude Riordan) school nativity after a robbery at the school (heist at Winter Wonderland, anyone?) and Dr Chris (Dominic West, The Crown) asks for help looking after his aunt, who will be played by impressive guest star Imelda Staunton (The Crown). Another guest appearance to look forward to is Taskmaster's Greg Davies as the brilliantly named character Dick Dolphin. The special arrives on Sky Max on Thursday 21st December at 9pm.
Bad Education (BBC Three, 13th December)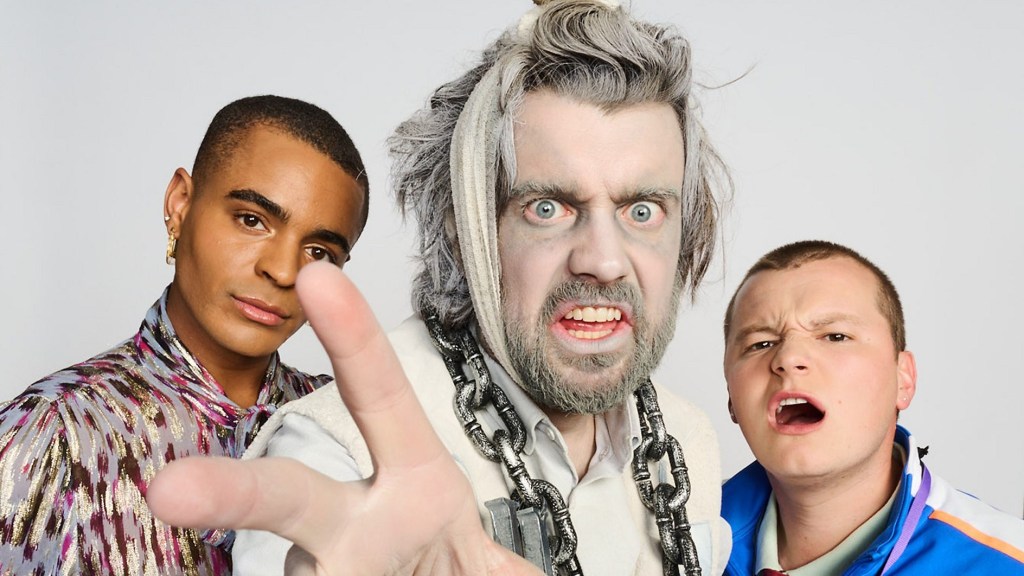 The guys behind school-based sitcom Bad Education used last Christmas to bring the show back after a seven-year hiatus, and after a successful fourth series aired in early 2023, they're back again to launch series five with another festive special – and this one's a musical episode. Featuring "a number of original songs and choreographed dances performed by the cast", the special will also see a special cameo from the show's creator Jack Whitehall, alongside the return of teachers Stephen Carmichael (Layton Williams) and Mitchell Harper (Charlie Wernham). Mathew Horne (Gavin & Stacey) is also back as Mr Fraser, as is Vicki Pepperdine (We Are Not Alone) as headteacher Mrs Hoburn. The Christmas special will arrive on BBC Three on Wednesday 13th December at 9pm.
Here We Go (BBC One, 22nd December)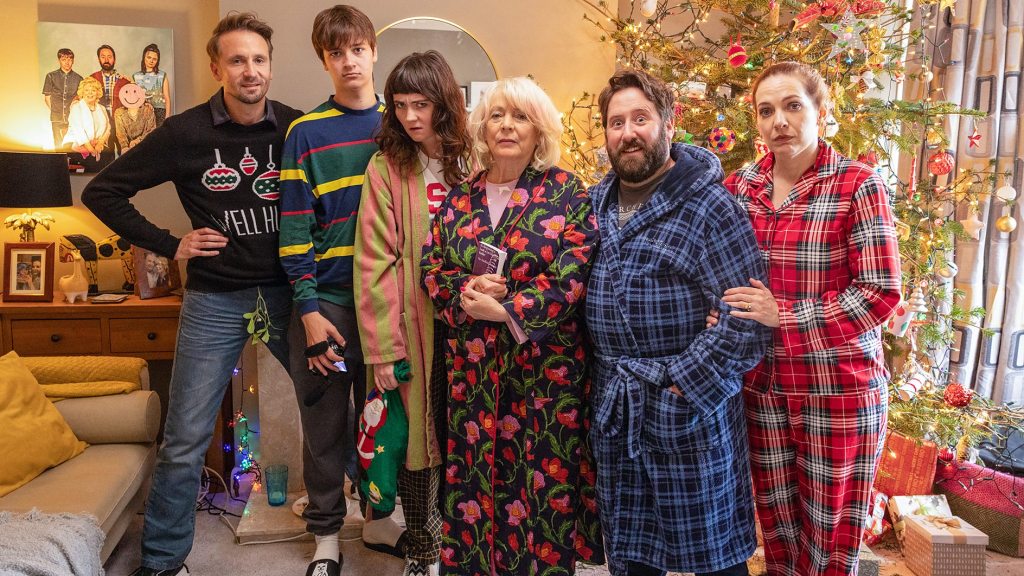 After a successful first series last year, this sitcom about the chaotic Jessop family is back for a Christmas special ahead of the new series starting in 2024, and they're trying (unsuccessfully, of course) to have a classic family Christmas. Starring Ghosts' Jim Howick, Alison Steadman (Gavin and Stacey), Katherine Parkinson (The IT Crowd) and the show's creator Tom Basden, the festive special airs on Friday 22nd December on BBC One at 8.30pm.
Dawn French is a huge TW*T (BBC One, December)
As well as a chance to see a recording of Dawn French's one-woman show – a mix of comedy and amusing life stories – filmed live at London's Palladium Theatre, we'll also see some classic clips from French's career, from early performances on The Comic Strip, to unforgettable French & Saunders sketches.
CHILDREN & FAMILY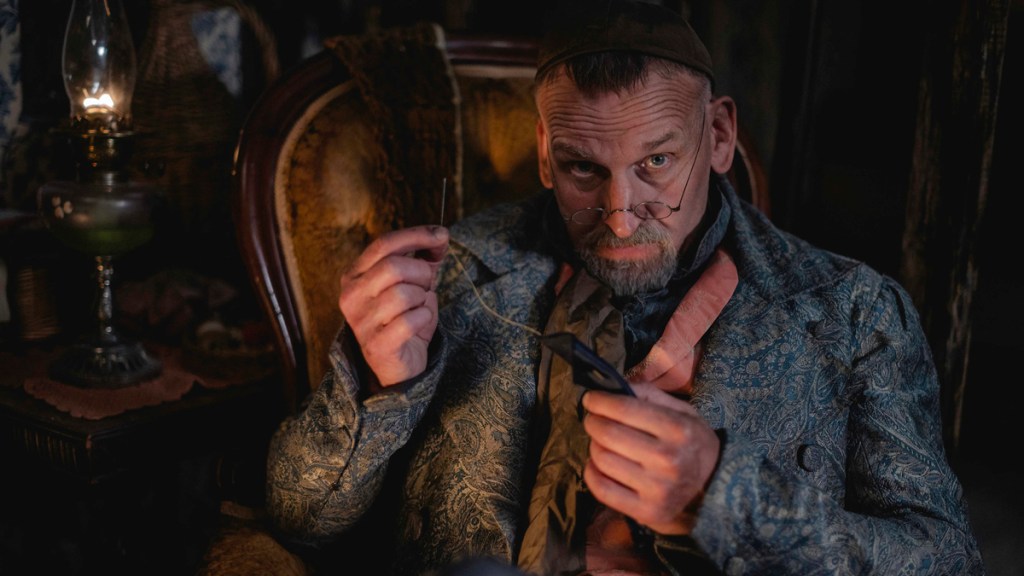 Dodger (BBC One, 29th December)
The Dodger Christmas special has a mightily impressive line-up this year – so much so, we're fairly sure the parents will want to watch as much as the kids. The tricksy duo of Fagin (Doctor Who's Christopher Eccleston) and Dodger (Billy Jenkins) are trying to steal Queen Victoria's crown – with the monarch herself played by Bridgerton's Nicola Coughlan (recently confirmed as part of the cast for the 2024 Doctor Who Christmas special), and other guest stars including Paul Whitehouse (The Fast Show), and national treasure Simon Callow. The special will air on BBC One over the Christmas period, on iPlayer from 29th December and on CBBC on 3rd January.
Tabby McTat (BBC One, Christmas Day)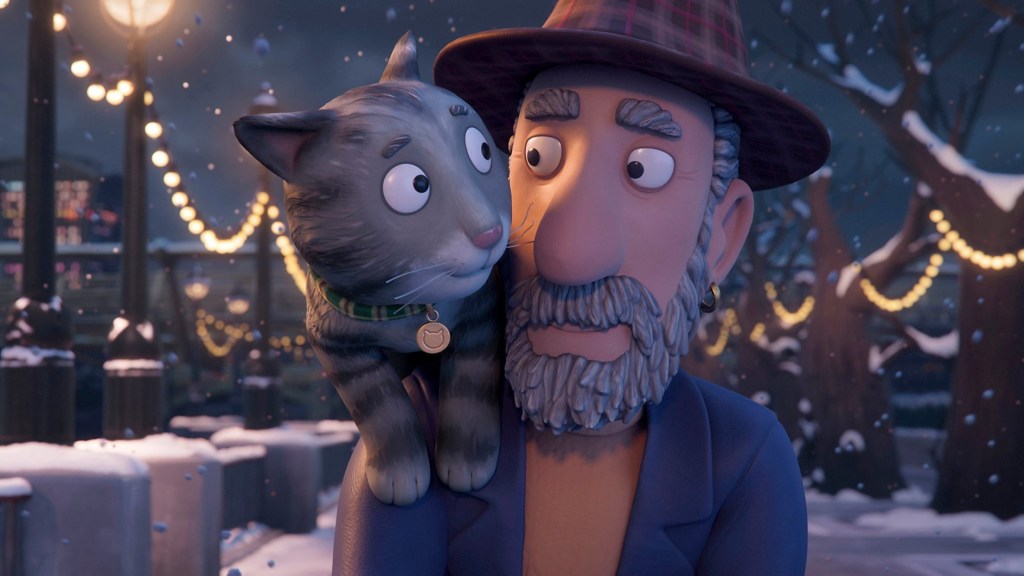 Once again, Julia Donaldson is delivering a festive animated treat, and this year it's a heartwarming tale about a musical cat and his busker friend called Fred. There'll be lots of familiar names to keep the grownups invested too – Jodie Whittaker (Doctor Who) is the narrator, Rob Brydon (Gavin & Stacey) is Fred the busker, and Gangs of London's Ṣọpẹ́ Dìrísú plays Tabby himself, while other roles will be voiced by Susan Wokoma (Year of the Rabbit), Joanna Scanlan (The Thick of It) and Cariad Lloyd (Peep Show). As ever with Donaldson's films, Tabby McTat will arrive on BBC One on Christmas Day itself at 2.35pm.
Mog's Christmas (Channel 4, 24th December)
The team behind the hit 2019 adaptation of The Tiger Who Came To Tea are bringing a new favourite childhood book to life: Judith Kerr classic Mog's Christmas. It will feature a host of big-name voice talent: Bridgerton's Adjoa Andoh will narrate, Claire Foy (The Crown) and Benedict Cumberbatch (Doctor Strange) play Mr and Mrs Thomas, and fresh from voicing the Meep in Doctor Who, the inimitable Miriam Margolyes will play one of the Thomas family aunts. There's original musical numbers (including one sung by Sophie Ellis-Bextor) and it arrives on Channel 4 at 7.45pm on Christmas Eve.
The Famouse Five (CBBC, Saturday 9th December)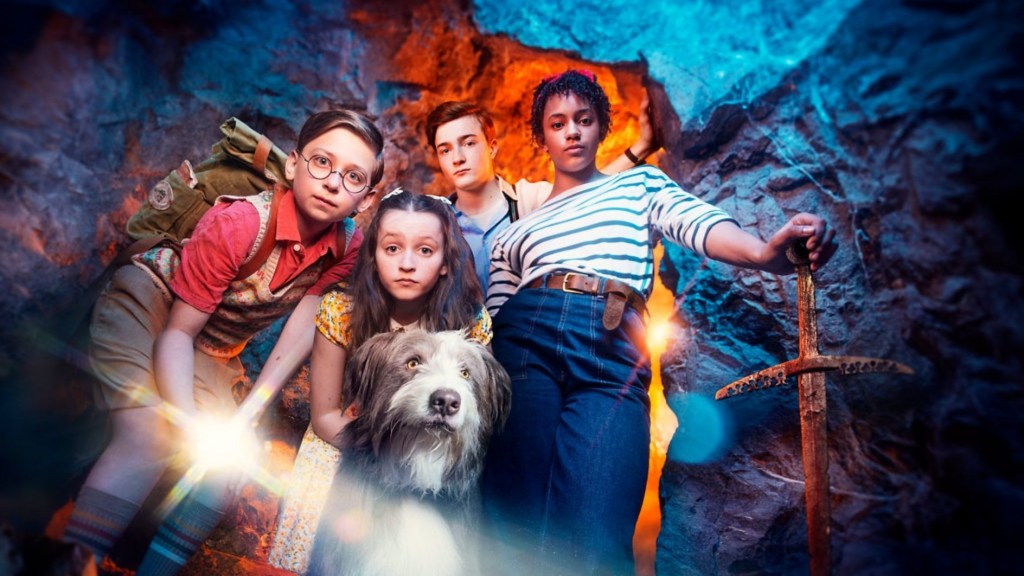 We'll see the first episode of the much-anticipated adaptation of The Famous Five this Christmas, a modern reimagining of Enid Blyton's classic children's novels, as five daring young adventurers explore perilous mysteries and catch bad guys. This first episode will see a body wash up on a beach, apparently the victim of a local curse, but the five will soon discover the problem is actually the mysterious uninhabited Kirrin Island. The Famous Five airs on CBBC and BBC iPlayer from Saturday 9th December.
CBeebies Panto: Robin Hood (CBeebies, 9th December)
Once again, a host of popular CBeebies presenters will be coming together to perform in a high-energy live panto, doing their best "oh no he isn't, oh yes he is!" and "it's behind you!" routines for the littlest family members. This year it's Robin Hood – the theatre recording took place in Wales back in October, and it'll arrive on the CBeebies channel on 9th December.
QUIZZES
Richard Osman's Festive House of Games (BBC Two, 18th December)
Once again poor Richard Osman had to get his festive cheer on back in a balmy June, as the Christmas House of Games special was filmed in the summer. This year, the line-up of contestants features Harry Judd, Kerry Godliman, Gbemisola Ikumelo and Hugh Dennis, and the series begins on Monday 18th December at 6.30pm on BBC Two.
The 1% Club (ITV, Christmas Day)
Lee Mack is bringing us a festive edition of his popular but fiendishly tricksy quiz, where 100 people try and answer a series of logic questions to win up to £100,000. This time, the questions will be Christmas-themed, so it should be even more fun than usual. It'll air on ITV at 9pm on Christmas Day.
Christmas University Challenge (BBC Two, 18th December)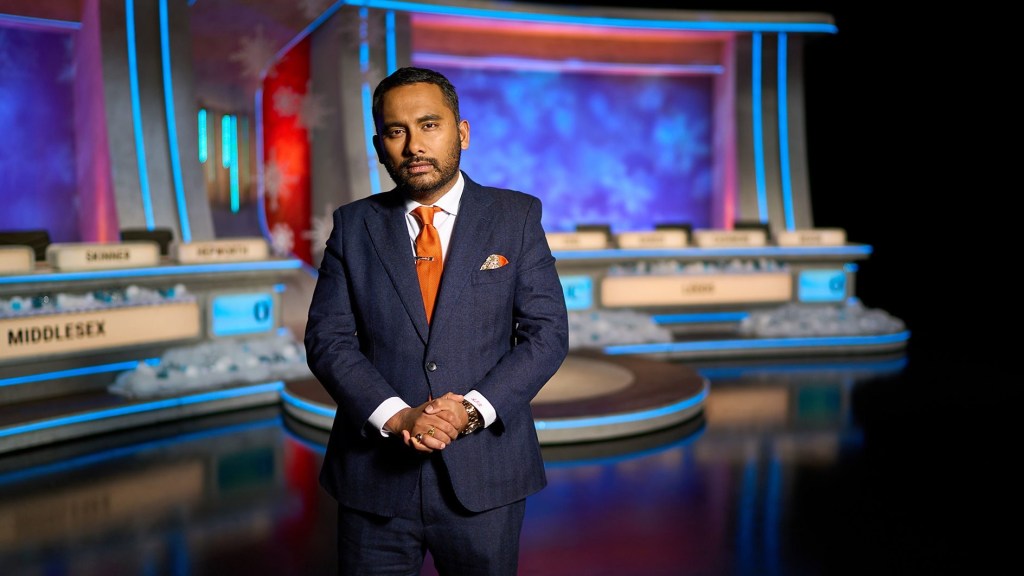 Amol Rajan will host his first set of Christmas University Challenge specials this year, after having originally been a team mate on a festive edition of the show back in 2020, and once again he'll be asking fiendishly difficult (and often festive) questions to a range of distinguished university alumni, a few of which you may recognise. The series begins on BBC Two on Monday 18th December at 8.30pm.
Only Connect Christmas Specials (BBC Two, 19th December)
Victoria Coren-Mitchell will be hosting a yuletide battle of wits in another four Only Connect Christmas specials this year, putting two clever teams to the task of solving tricksy puzzles. She'll be starting with the The Relatives vs The Muppets on Tuesday 19th December at 8pm.
ENTERTAINMENT
Taskmaster's New Year Treat (Channel 4, 2nd January)
This one-off festive special should keep us entertained while we wait for Taskmaster series 17, and it's perfect New Year's Eve hangover telly – an unexpected group of celebrities go head-to-head in a series of daft tasks set by unforgiving Taskmaster Greg Davies and his assistant Little Alex Horne, with often surprising results. This year's line-up is now confirmed as Steve Backshall, Zoe Ball, Lenny Rush, Deborah Meaden and Kojey Radical, and the New Year Treat will air on 2nd January at 9pm.
Rob and Romesh vs Lapland (Sky Max, Sunday 17th December)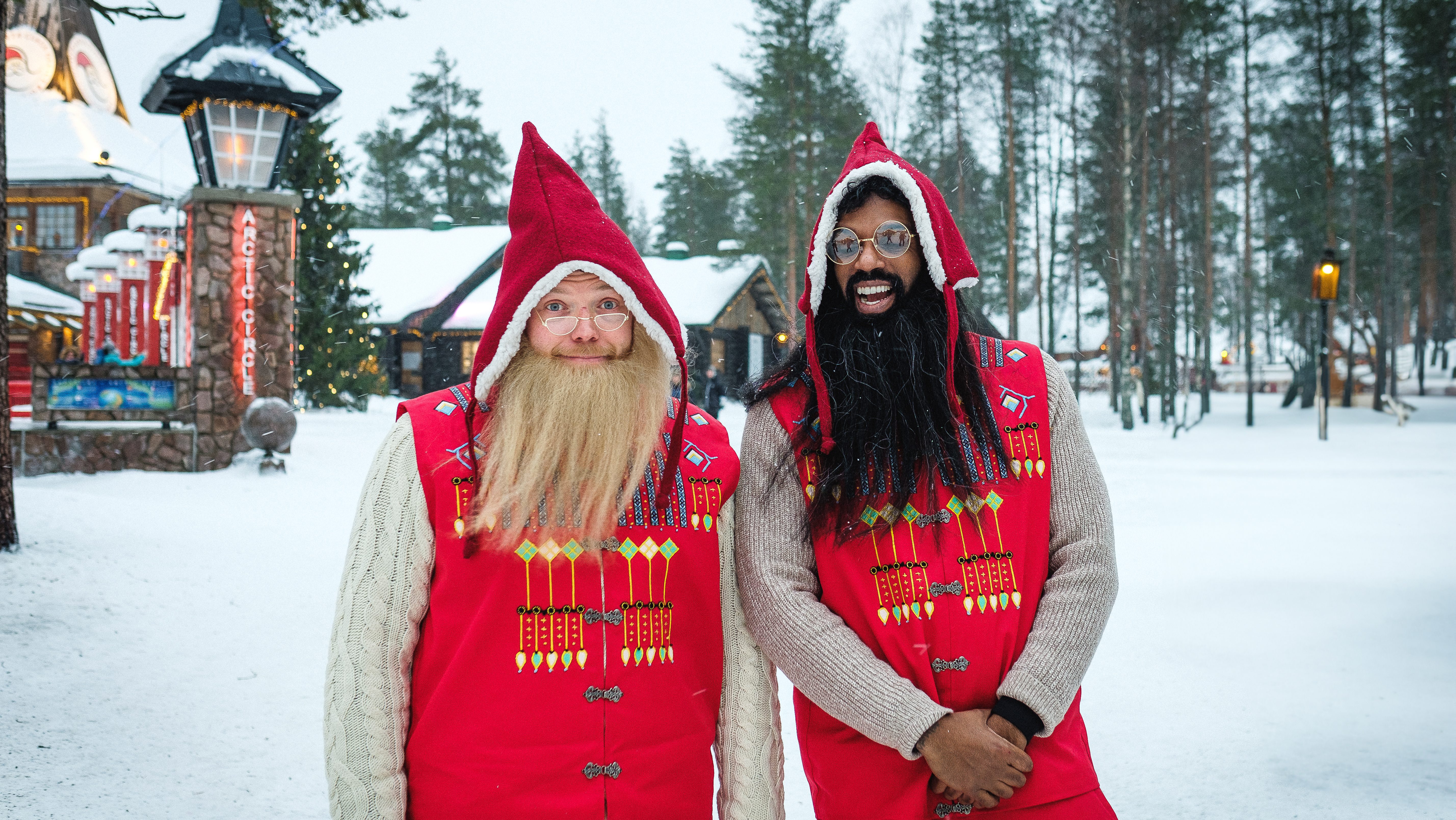 The reliably silly pairing of comedians Rob Beckett and Romesh Ranganathan are back, and this time they're spending the festive season in Lapland. They'll be trying their hand at the jobs traditionally done by elves, reindeer and Santa Claus himself, to see if there's any festive activity that they have the Christmas spirit for. The show airs on Sky Max on Sunday 17th December at 9pm.
Mortimer and Whitehouse: Gone Fishing (BBC Two, 29th December)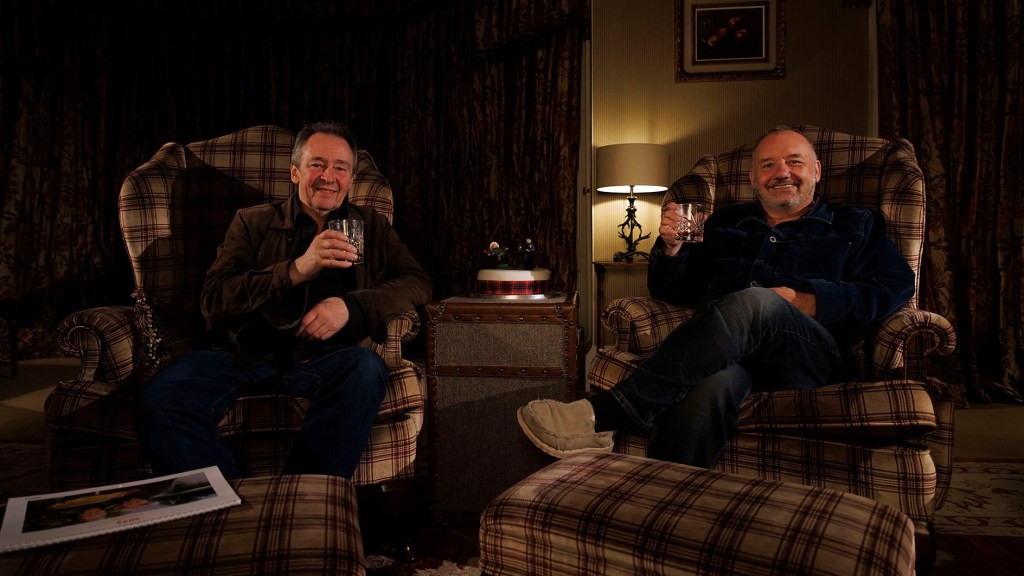 Once again we'll get a festive dose of feelgood funny from Bob Mortimer and Paul Whitehouse, as this time the pair travel up to Scotland to go salmon fishing. There'll be steam trains, 2024 predictions and a musical number in amongst the fishing too when the Christmas Gone Fishing special airs on BBC Two at 9pm on 29th December.
The Unofficial Science of Die Hard (Sky Max, 24th December)
After last year's look at the science of the Home Alone pranks, this fun festive science show is back, and this time comedians Chris Ramsey and Paul Chowdry will delve into the stunts from famously controversial "Christmas" film Die Hard, working out if they'd have been possible in real life. There's also a bonus episode in which Greg James and Maisie Adam give the science treatment to the stunts in Indiana Jones, from poisonous darts to giant boulders. It arrives on Sky Max on Christmas Eve at 9.30pm.
QI (BBC Two, 18th December)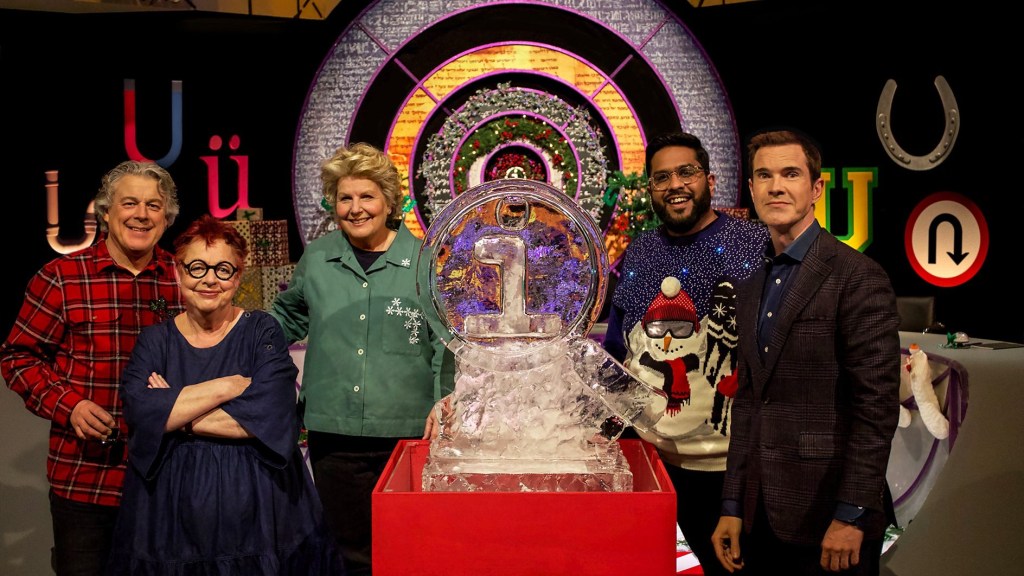 They filmed the annual QI Christmas special back in March (March, for goodness' sake!), and this year's line-up joining Alan Davies and host Sandi Toksvig are comedians Eshaan Akbar, Jo Brand & Jimmy Carr. Hopefully by the time it arrives on BBC Two (on Monday 18th December) then the rest of long-awaited series U (also filmed back in the spring) will start airing too.
Never Mind The Buzzcocks Christmas Special (Sky, 19th December)
Greg Davies will lead this unruly music quiz in its second festive special, with guests including comedian Harry Hill, Little Mix star Leigh-Anne Pinnock and The Kaiser Chief's Ricky Wilson. There are also appearances from DJ Luck & MC Neat, Paul Potts and Ritchie Neville from Five. The episode will arrive on Sky Max on Tuesday 19th December at 9pm.
Would I Lie To You? (BBC One, 22nd December)
There's nothing better than sprawling on the sofa with your booze of choice watching the new WILTY Christmas special, and this year's going to be extra-fun, as team captain David Mitchell is joined once again by his wife and Only Connect host Victoria Coren Mitchell, so we can probably expect an amusing surprise marriage-testing revelation (or more likely fib) or two along the way. The other panellists joining host Rob Brydon and David's rival captain Lee Mack will be Naga Munchetty, Alex Brooker and Melvyn Hayes. It will arrive on BBC One on Friday 22nd December at 8pm.
Peaky Blinders: The Redemption of Thomas Shelby (BBC Four, December)
Fans of Peaky Blinders will get a chance to see a screening of the Rambert Dance Company's hit stage show based on this iconic BBC drama over Christmas, filmed at the Birmingham Hippodrome and adapted for the stage by Steven Knight. Benjamin Zephaniah, who played street preacher Jeremiah Jesus in the TV series, picks up the spoken-word element, while a live on-stage band perform music, including iconic Peaky Blinders' tracks from Nick Cave and The Bad Seeds, Radiohead, and Anna Calvi. The show will air on BBC Four in December.
FACTUAL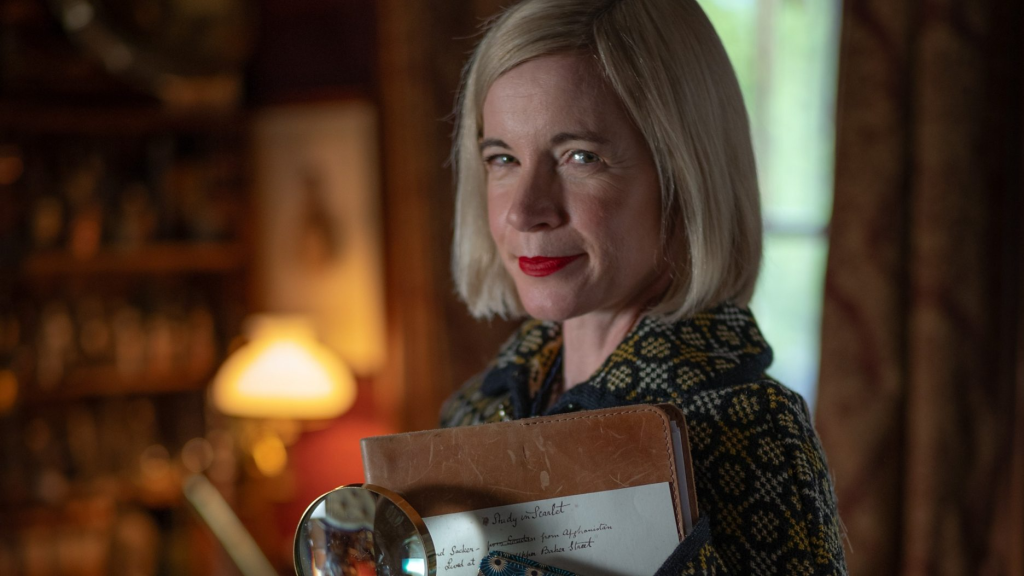 Killing Sherlock: Lucy Worsley On The Case of Conan Doyle (BBC Two, 10th December)
Accompanying this year's Conan Doyle-penned Ghost Story for Christmas, this historian Lucy Worsley doc will tell us all about the love-hate relationship between the author and his most famous literary creation, Sherlock Holmes. Over three episodes, Worsley will shed light on how Conan Doyle created Sherlock, why he grew to hate him, and how he later became a sort of detective in his own right in one of the 20th century's most important legal cases. The series arrives on BBC Two from Sunday 10th December at 9pm.
Dickens: Phantoms and Fiction (Sky Arts, 19th December)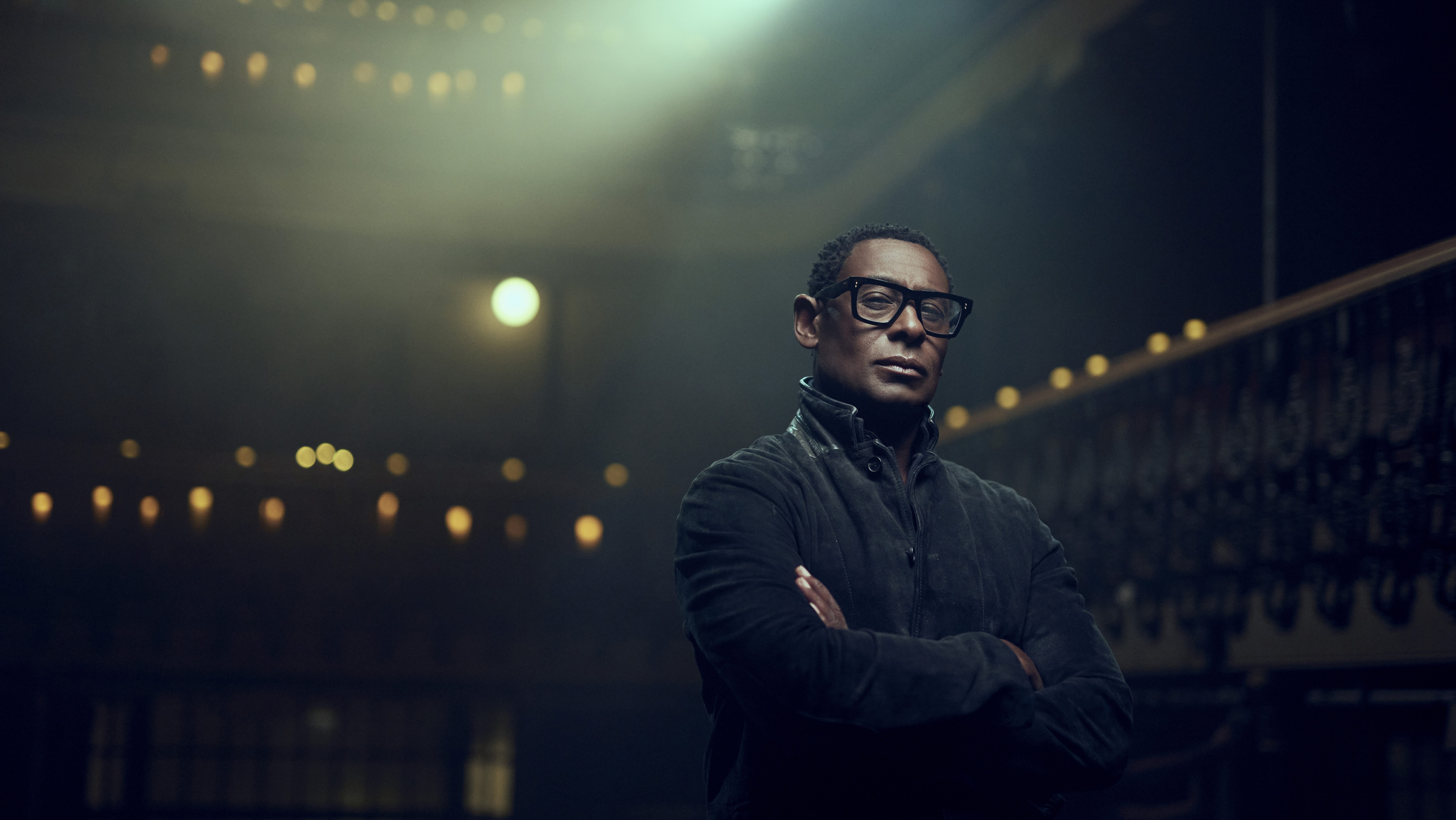 Actor David Harewood (The Sandman) will be exploring the haunting world of Charles Dickens' supernatural tales in this festive-but-spooky documentary, delving into his eerie and atmospheric worlds through actor readings and archive footage, and exploring the popularity of ghost stories during the Victorian era. The documentary airs on Sky Arts on Tuesday 19th December at 8pm.
Royal Institution Christmas Lectures (BBC Four, 26th December)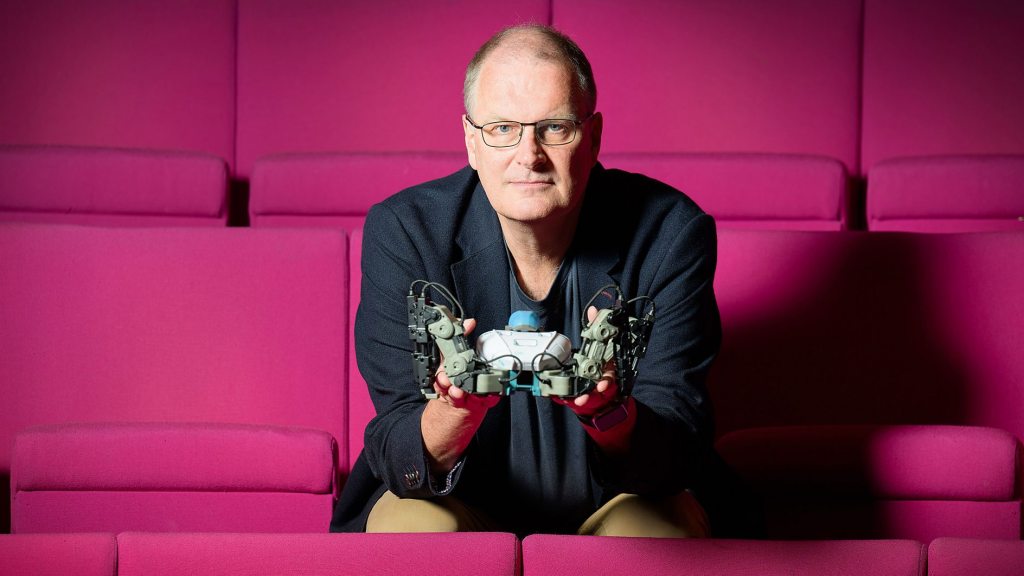 For geeks, the annual trip back to school in the form of BBC4's Christmas science lectures is a precious tradition, although as per usual they're not keeping the subject matter particularly light. After covering forensic autopsies last year and the pandemic the year before that, this year they'll be tackling the truth about Artificial Intelligence, and using their usual mix of fascinating facts and engaging live demonstrations to keep us entertained and possibly slightly dread-filled. They'll arrive on BBC4 from Boxing Day at 8pm.
ORIGINAL FILMS
Genie (Sky Cinema and NOW, 1st December)
Romcom-writing royalty Richard Curtis is having his 1991 film Bernard and the Genie adapted into a sparkly new Christmas romp, starring Melissa McCarthy (The Little Mermaid) as a genie who gets accidentally freed from an antique jewellery box by down-on-his-luck Bernard (Paapa Essiedu, The Lazarus Project), whose workaholic life has resulted in him becoming estranged from his wife and daughter. Of course, Bernard and the genie team up to try to win his family back, with lots of festive fun along – and an appearance from the excellent Alan Cumming as Bernard's tyrannical boss – along the way.
Your Christmas or Mine 2 (Amazon Prime, 8th December)
The cast of last year's soppy but endearing Christmas romcom are reuniting for an equally silly sequel, with Cora Kirk and Sex Education's Asa Butterfield back as hapless couple Hayley and James. Last time, a snowstorm and mix-up meant they accidentally got stranded at their respective partner's family homes for Christmas, and somehow they're about to do it all again, only this time both families have gone skiing in the Alps and it's their alpine accommodation they'll be swapping. Daniel Mays (The Long Shadow) and Angela Griffin (Waterloo Road) are back as Hayley's parents, and Doctor Who's David Bradley is also among the returning cast, but this time they're joined by 30 Rock legend Jane Krakowski as James' Dad's new girlfriend. This should be fun when it arrives on Amazon Prime on 8th December.
We'll be updating this list regularly between now and Christmas, so keep checking back to find out when your favourite festive shows are on TV.