News
Remembering History Today from The Mary Whitehouse Experience
As fans of The Mary Whitehouse Experience will recall, History Today was a simple excuse for Rob Newman and David Baddiel to trade insults. See clips here!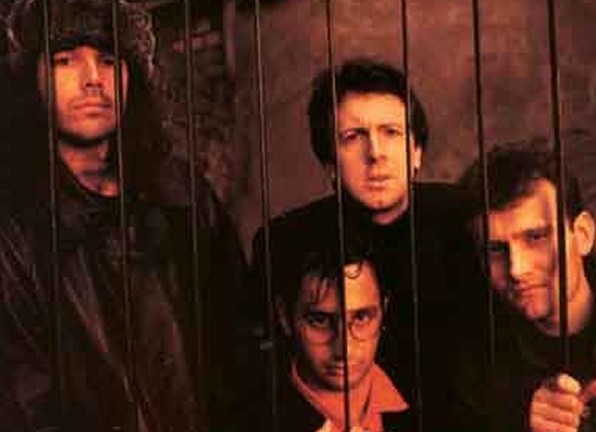 Back in my teens, I was one of a legion of people of a similar age who was transfixed by what that appeared to be the comedy gold of The Mary Whitehouse Experience. I'd missed the radio programme, sadly, but the union of David Baddiel, Rob Newman, Steve Punt and Hugh Dennis on BBC 2 swiftly became a weekly must-watch.
Both Baddiel & Newman and Punt & Dennis went on tour at the height of the show's success, and I duly bought tickets to see them both. Up until that point, I'd thought that it was David Baddiel and Rob Newman who were the strongest of the quartet, but seeing them all perform live, the less edgy but far funnier Punt & Dennis simply blew them off the stage for my money. Hugh Dennis in particular was arguably the best of the four.
Looking back at it all, inevitably, it all seems a little bit tame now. David Baddiel doing jokes about the hot and cold point on his shower? Hugh Dennis' Milky Milky man? Given what's followed since, I can't help but think that we were are all sweet and innocence.
Still, for many of us, the highlight of the show's second series was the juvenile, silly and very, very funny History Today segment, where Newman & Baddiel would dress up as old professors and quickly get into the swing of just hurling abuse at each other. And, thanks to the majesty of YouTube, clips of the pair at work have turned up.
I'd be interested to hear how well you think all of this material has held up, because I'm not quite sure it has. There was a point where I thought this was the funniest thing in the world (although where The Mary Whitehouse Experience was concerned, Rob Newman's the most sarcastic man in the world comes close), but rewatching them I felt a bit, well, old.
Take a look and see what you think…