Features
New UK TV Drama for Autumn 2023: Bodies, The Winter King, Criminal Record, Wilderness & More
Curl up and watch these top new British TV series, featuring Peter Capaldi, Jenna Coleman, Stephen Graham and Eddie Izzard – plus a new drama from Lenny Henry
Don't despair about the end of another non-existent British summer – UK TV always gets good when the weather turns, as the nights draw in and we all retreat indoors, finally getting sick of rainy barbecues and being chased by wasps in pub gardens.
This year is no different, so you can expect your 2023 autumn TV watchlist to include some compelling original dramas, from true crime shows covering some of the UK's most shocking cases to enthralling depictions of real-life events, from the arrival of the Windrush generation to the Covid-19 pandemic.
Throw in some time-travelling crime-solving, mediaeval sword fights and a criminal gang on the run from a ruthless assassin, and we'll be enjoying our self-enforced hibernation in front of the telly all the way until Christmas. Here's what's coming up, in order of release date.
The Killing Kind (Paramount+, 7th September)
Jane Casey's novel The Killing Kind has been adapted into a six-part legal thriller, starring Emma Appleton (The Witcher) as high-flying barrister Ingrid, whose world is thrown into chaos when her former client, the charming but sinister stalker John Webster (Colin Morgan, Merlin) reappears to tell her that her life is in danger after her mentor (Unforgotten's Sara Powell) dies in suspicious circumstances. It'll be up to Ingrid to work out whether John's intentions are as innocent as he claims when The Killing Kind arrived on streaming service Paramount+ on 7th September.
The Lovers (Sky, 7th September)
It's not often we get a TV series that's just a straight-up romcom these days, but that's exactly what The Lovers dishes up, starring Roisin Gallagher (The Fall) and Johnny Flynn (Lovesick) as sweary shop worker Janet and arrogant political broadcaster Seamus, a mismatched pairing who find themselves in a messy and often hilarious love-hate affair. Set in Belfast, this six-part series is sexy, grownup and filled with plenty of laughs, with the supporting cast including Alice Eve (Belgravia), Jenn Murray (Brooklyn) and Game of Thrones' Conleth Hill. It arrived on Sky on 7th September.
Wilderness (Amazon Prime, 15th September)
Prepare to find out just how far a woman will go for revenge on her cheating husband in this adaptation of B. E. Jones' book, which stars Jenna Coleman (The Sandman) as Liv, who discovers her perfect marriage to Will (Oliver Jackson-Cohen, (The Haunting of Bly Manor) isn't all it's cracked up to be. A holiday to an American national park is designed to mend their broken marriage after Will's infidelity – but we soon discover Liv has other, far darker plans for the trip. Wilderness arrives on Amazon Prime Video on Friday 15th September.
Payback (ITV, September)
What happens when you discover your husband has been secretly money laundering for the biggest, baddest criminal in town? Well, for Lexie (Morven Christie, The Bay), things go from bad to worse, as she gets strong-armed into helping the police to bring the gang down. Westworld's Peter Mullan stars alongside Christie as crime lord Cal Morris, with Line of Duty's Prasanna Puwanarajah playing DC Khan, whose determination to bring Morris down ends up putting Lexie at the centre of a perilous police investigation that puts her life in danger. The six-part Payback comes from Jed Mercurio's production company, and arrives on ITV in September.
The Long Shadow (ITVX, September)
The Yorkshire Ripper (aka Peter Sutcliffe) was one of the UK's most notorious serial killers, brutally murdering 13 women and sending the police on a long and dramatic manhunt during the 1970s and early eighties. The team behind true crime dramas White House Farm and Des are bringing this infamous murder investigation to life in The Long Shadow, a seven-part series starring Toby Jones (Tinker Tailor Soldier Spy), David Morrissey (The Walking Dead) and Lee Ingleby (The Hunt for Raoul Moat) as three of the leading investigators in the case. The impressive cast also includes Katherine Kelly (Black Ops) as one of Sutcliffe's victims, Emily Jackson, Daniel Mays (Good Omens) as her husband Sydney, and Jill Halfpenny (Eastenders) as Doreen Hill, the mother of another of Sutcliffe's victims. The Long Shadow arrives on ITVX in September.
Bodies (Netflix, 19th October)
Timey-wimey fans will love Bodies, which sees four detectives in four different time periods – from Victorian London to the Blitz, and even the distant future – all find the same murder victim. How can this be? That's the mystery that this eight-part Netflix series based on Si Spencer's graphic novel will explore, uncovering a conspiracy spanning 150 years. The four detectives are played by Kyle Soller (Andor), Amaka Okafor (The Sandman), Shira Haas (Unorthodox), and Jacob Fortune-Lloyd (The Great), and Stephen Graham (The Walk-In) also has a central role. Bodies streams on Netflix from 19th October.
Boiling Point (BBC, TBC)
After the 2021 one-shot film (see the trailer above) about one wild, disastrous night of restaurant service, Boiling Point is getting a five-part spin-off series for the BBC, once again starring Stephen Graham and Vinette Robinson (Sherlock) as Andy and Carly, the restaurant's chefs. The series picks up six months after the events of the film's messy conclusion, with Carly now running her own kitchen, and we can expect more culinary chaos, terrible diners and power struggles in this tense, captivating new series.
Breathtaking (ITV, TBC)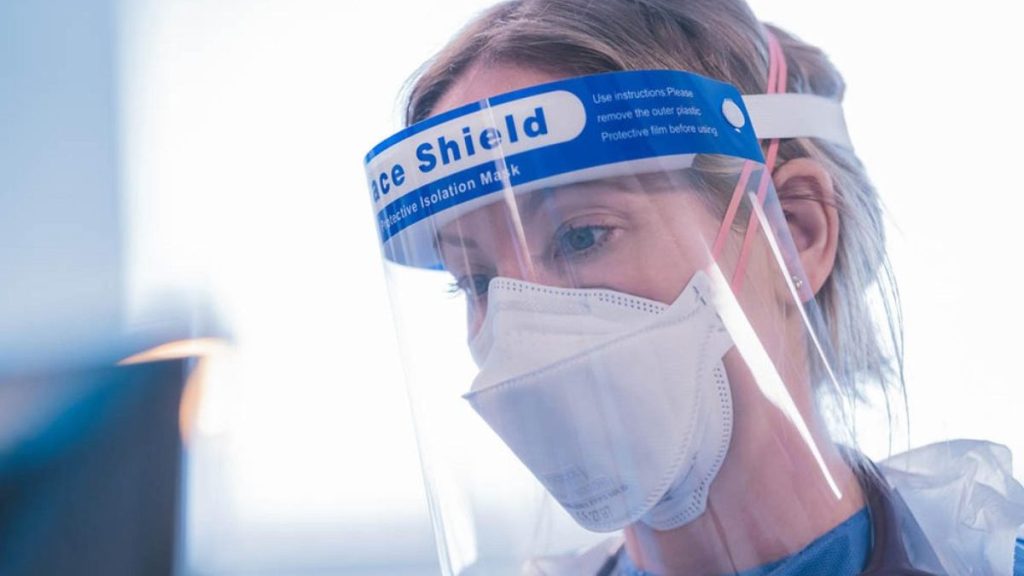 This Covid-19 drama comes from Line of Duty creator Jed Mercurio, with Golden Globe winner Joanne Froggatt (Downton Abbey) starring as a hospital consultant caught in the eye of the storm as the true scale of the pandemic first becomes known in early 2020. The three-part series is co-written by doctor and author Rachel Clarke, based on her real-life experiences on a hospital's frontline in the early days of the virus, and will arrive on ITV soon.
Criminal Record (Apple TV, TBC)
Peter Capaldi (pictured in The Devil's Hour above) becomes one half of an unlikely and clashing double act in this dark crime thriller, playing a DI forced to team up with a rookie detective (Cush Jumbo, The Good Wife) when they get a mysterious anonymous phone call that reopens an old murder case. The eight-part series is set in the heart of London, and also stars Holby City's Chizzy Akudolu, Aysha Kala (The Undeclared War) plus BAFTA-winning Cathy Tyson (Help) as a mother desperately trying to clear the name of her son. It will add to Apple TV's excellent run of original series when it arrives on the platform shortly.
Culprits (Disney+, TBC)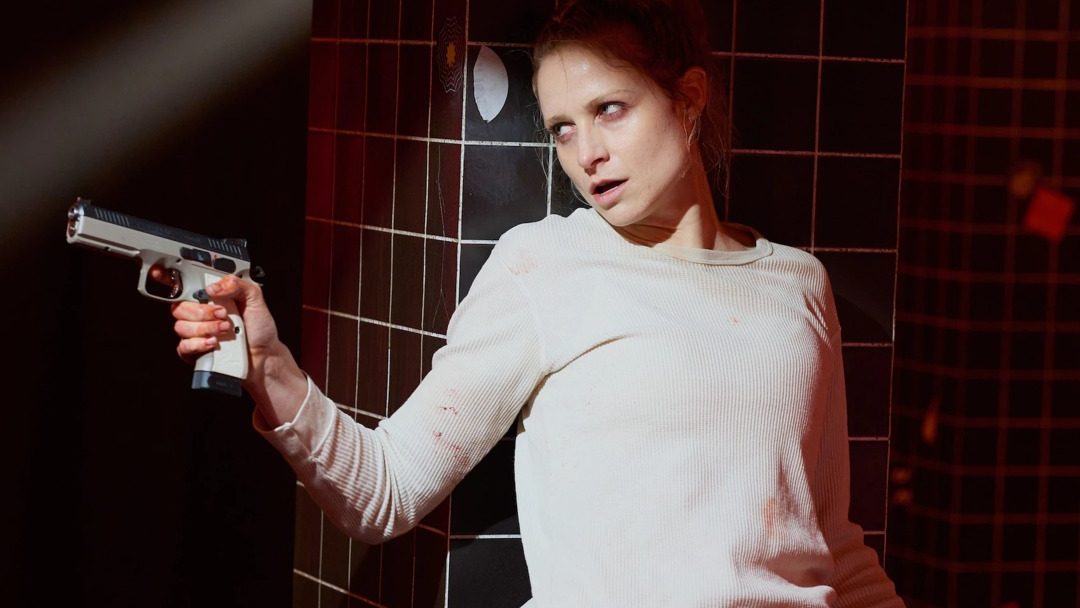 This comedy thriller certainly looks like a lot of fun: years after thinking they'd got away with a high-stakes heist, a criminal gang that has gone its separate ways starts losing its members, one by one, to a mysterious and ruthless assassin. It'll be a race against time for the gang members to try and work out who is behind the killings, and find each other again, before the assassin does. The eight-part Disney+ series has an impressive cast, from Misfits' Nathan Stewart-Jarrett to Kirby Howell-Baptiste (The Good Place), Gemma Arterton (Funny Woman), Eddie Izzard (Stay Close) and Good Omens' Ned Dennehy.
Fool Me Once (Netflix, TBC)
Harlan Coben is getting another twisty Netflix adaptation of one of his novels, this time starring Michelle Keegan (Our Girl) as a woman grieving the murder of her husband (Richard Armitage, The Stranger), before she chillingly spots him alive and well on her baby daughter's nanny cam. Moving the action of Fool Me Once from the US to the UK, this eight-part series will also star Adeel Akhtar (Sweet Tooth) as the troubled lead detective on Joe's murder, and Joe's protective mother will be played by national treasure Joanna Lumley.
GrimeKids (BBC, TBC)
We've been waiting a long time for Grime Kids – the trailer above was posted in February – but this coming-of-age drama looks worth the wait. Described as "a love letter to East London", it centres on the birth of the grime scene at the start of the new millennium, with five teenage friends teaming up to get their voices heard through music. The friends will be played by rising stars including Shanu Hazzan (EastEnders), Gabriel Robinson (Casualty), Tienne Simon (Silent Witness), Juwon Adedokun (Damilola, Our Loved Boy)and newcomer Yus Jamal Crookes.
The Reckoning (BBC, TBC)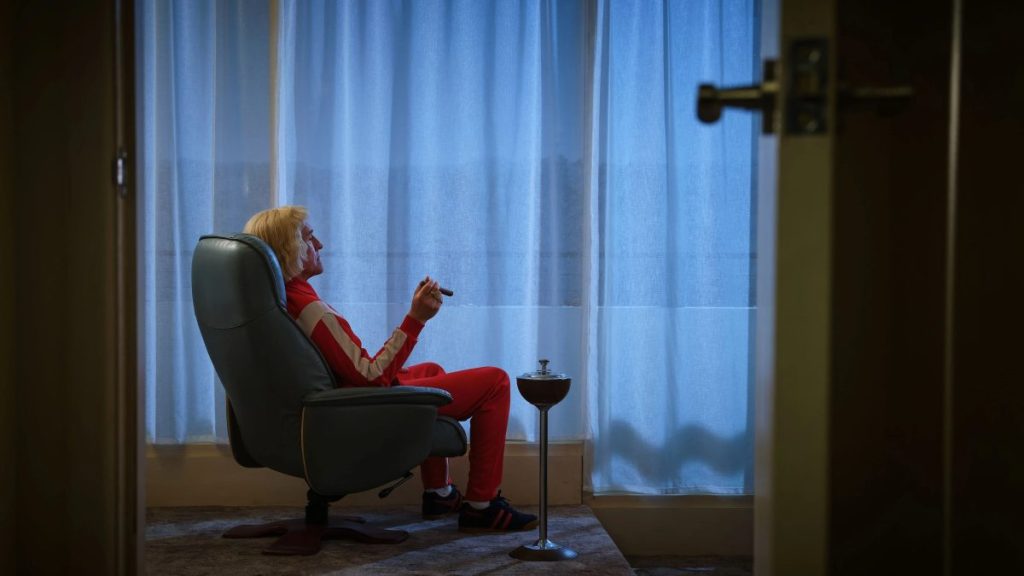 One of the more controversial dramas in this list, The Reckoning will chart the rise to fame and prolific, shocking crimes of disgraced TV presenter Jimmy Savile, exploring how he used his celebrity to conceal his crimes and how institutional failings meant he was never brought to justice in his lifetime. The four-part series will star Steve Coogan (I'm Alan Partridge) as Savile, with other cast including Mark Stanley (White House Farm), Siobhan Finneran (Happy Valley) and Gemma Jones (Gentleman Jack), and the series will also feature interviews with four survivors of Savile's abuse.
Three Little Birds (ITV, TBC)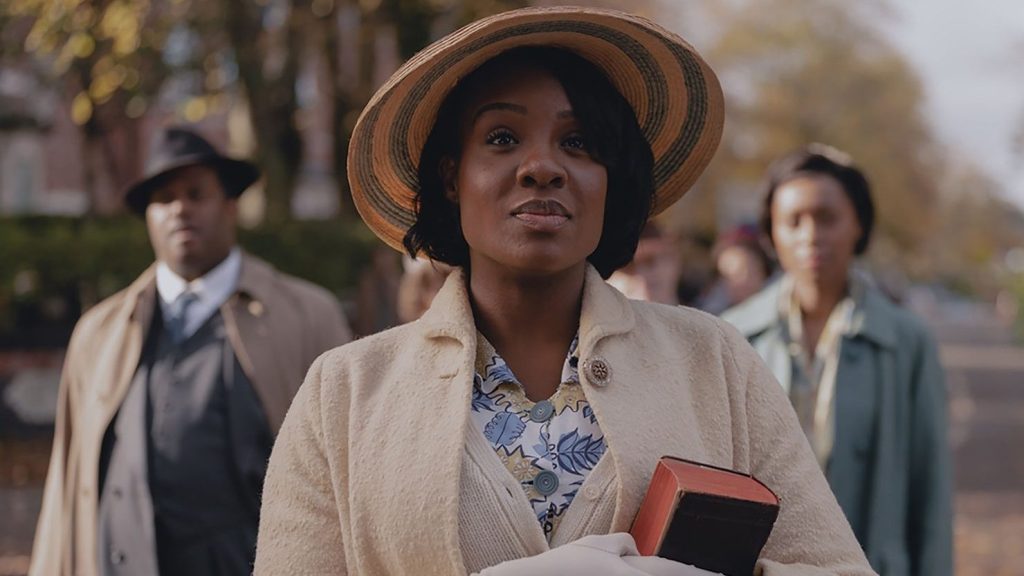 Sir Lenny Henry is bringing us this six-part series about his mother's experience emigrating from Jamaica to Great Britain in the 1960s. Three Little Birds has Russell T Davies as its producer, and will centre on the lives of three women – vivacious sisters Leah and Chantelle (Guilt's Rochelle Neil and EastEnders' Saffron Coomber, respectively) and their religious friend Hosanna (Yazmin Belo) – as they take a steamboat from Saint Ann and settle in the UK, epitomising a brave generation of Caribbeans who made a new life for themselves, despite significant adversity and persecution. It's going to be an emotional watch.
The Winter King (ITVX, TBC)
If you're mourning the end of The Last Kingdom, fear not: a whole new series of Bernard Cornwell novels have been adapted into The Winter King, a series about the Arthurian legend – think King Arthur, Merlin, and Guinivere. Agents of SHIELD's Iain De Caestecker stars as the exiled Arthur, who returns to reunite his family after Merlin (Nathaniel Martello-White, Small Axe) predicts it's his destiny to bring the country together. The cast also includes SAS: Rogue Heroes' Stuart Campbell as Derfel and Eddie Marsan (The Thief, His Wife and The Canoe) as King Uther Pendragon – expect lots of deadly sword fights, power battles and family drama.
Returning Series: Doctor Who, The Crown and more
As well as Doctor Who marking its whopping 60th anniversary on the BBC in November with a three-episode fan-bonanza featuring the return of David Tennant as The Doctor and Catherine Tate as Donna Noble, we've got not one but three farewells to some of the most popular TV shows in recent years.
BBC sitcom Ghosts has its fifth and final series this autumn, we'll be saying goodbye to the filthy but feel-good comedy drama Sex Education when series four arrives on Netflix on 21st September, and Netflix is also bringing us the final, sixth series of royal dramafest The Crown.
Sci-fi and fantasy fans also have The Lazarus Project series two on the way this year, and the second series of both The Rig (starring Line of Duty's Martin Compston) and The Devil's Hour (another Peter Capaldi fix) in the works too.
Summer shmummer, bring on our autumn TV hibernation!