Features
New British TV Crime Series for 2023: Detective Dramas, Murder Mysteries and Serial Killer Shows
Prepare to welcome a host of new UK crime mysteries starring Peter Capaldi, Anna Maxwell Martin, Richard Armitage, Stephen Graham, Benedict Cumberbatch & more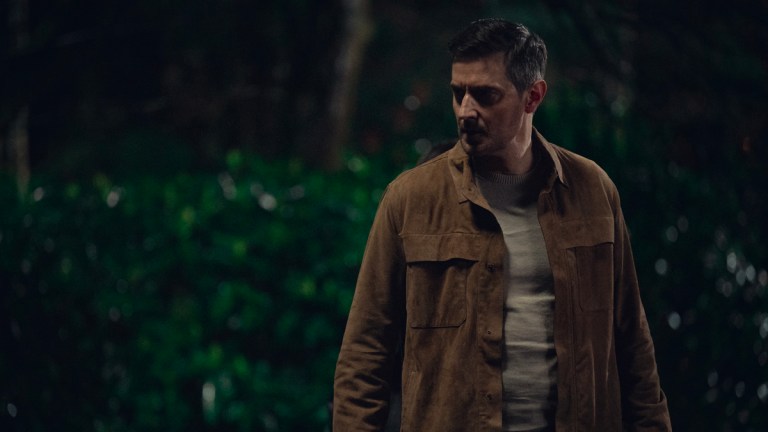 Crime dramas can sit on a pretty broad spectrum: some are campy, cosy and even comfortingly formulaic, whereas others make you need to sleep with the light on. The one guarantee is that in the UK at least, there's such an appetite for detectives and crime stories that TV will never run out of new cases to solve.
We've already had some top examples in 2023, from the Happy Valley and Endeavour finales to the excellent Belfast-based Blue Lights, but there are plenty more fresh crime dramas on the way, from police procedurals to true crime and murder mysteries. See what's coming up below.
After The Flood (ITV, tbc)
Very much what it says on the tin, After The Flood begins… after a flood, which devastates a town, but when the waters clear they leave behind an unidentified dead man in the lift of an underground car park. PC Joanna Marshall (Sophie Rundle, Peaky Blinders) is on the case, and although it's assumed the man became trapped as the water rose, his identity and the truth about his death become a mystery she's obsessed with solving. All sorts of other murky business washes up as the flood waters depart, and the residents of this small town will have to decide how far they'll go to protect their secrets.
This six-part ITV series also stars Philip Glenister, Lorraine Ashbourne (Sherwood) and The Crown's Nicholas Gleaves, and filming took place in early 2023, so we should expect After The Flood to arrive later this year.
Blind Spot (Channel 5, tbc)
After 15 years, Eastenders actor Ross Kemp makes his return to TV drama thanks to this four-part Channel 5 thriller, in which he'll play police detective Tony Warden. Blind Spot tells the story of Hannah (newcomer Beth Alsbury) who works monitoring CCTV on a troubled council estate. When a woman goes missing, Hannah tells Detective Warden she saw her being led to a CCTV blind spot on the estate by a violent criminal, but Warden dismisses her. prompting Hannah to take matters into her own hands and put her own life in danger in a bid to uncover the truth about what happened. Blind Spot will also star Sanditon's Crystal Clarke, Sue Vincent (Waterloo Road) and Line of Duty's Kiran Landa.
Boat Story (BBC, tbc)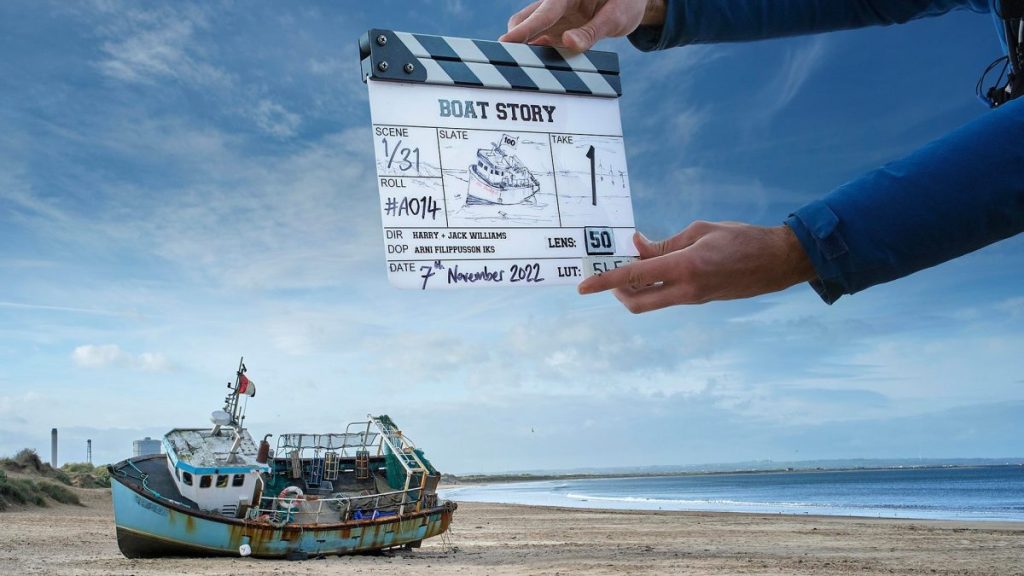 From the team behind The Missing, Baptiste and The Tourist, this new six-part BBC crime thriller will see two hard-up strangers (played by Back To Life's Daisy Haggard and Vigil's Paterson Joseph) stumble upon a literal boatload of cocaine in a shipwreck, and decide to sell it and split the cash. The pair end up stuck between an intense police investigation and a vengeful gangster known as 'The Tailor' (Tcheky Karyo, Baptiste), trying desperately to escape both.
The Boat Story cast also includes Joanna Scanlan (The Light In The Hall), Phil Daniels (EastEnders) and Craig Fairbrass (Villain), and promises to be a fiendishly clever, edge-of-your-seat ride. Filming took place in Yorkshire in late 2022.
Bodies (Netflix, tbc)
A crime procedural with a twist, Bodies follows four London detectives in different time periods – the late-Victorian reign of Jack The Ripper, The Blitz, the modern day and even the distant future – who find themselves investigating the same murder, and uncovering a 150-year-old conspiracy.
Based on Si Spencer's 2015 graphic novel of the same name, the eight-part Netflix series will star Kyle Soller (Andor), Shira Haas (Unorthodox), Amaka Okafor (The Sandman) and The Great's Jacob Fortune-Lloyd as the four detectives, with Stephen Graham also playing a central role. Filming wrapped in Hull back in October 2022, so we shouldn't have long to wait to enjoy this twisty time-travelling tale.
Criminal Record (Apple TV+, tbc)
Streaming service Apple TV+ is currently dishing out some excellent dramas – and if its other London-based thriller Slow Horses is anything to go by, Criminal Record will be well worth your time. Doctor Who and The Devil's Hour's Peter Capaldi will star as weathered DI Daniel Hegarty alongside The Good Wife's Cush Jumbo as rookie DS June Lenker, an unlikely pairing who are forced to team up on a cold case after receiving a mysterious anonymous phone call. 
This character-driven thriller will also star BAFTA-winning Cathy Tyson (Help) as Doris, a mother desperately trying to clear the name of her son Errol (Famalam's Tom Moutchi), plus Aysha Kala (The Undeclared War) and Holby City's Chizzy Akudolu.
Delia Balmer (ITV, tbc)
An impressive acting duo front this true crime drama: Endeavour's Shaun Evans will play the murderer John Sweeney, and BAFTA-winning Anna Maxwell Martin (Line of Duty) will play Delia Balmer, the woman who survived a near-fatal relationship with him in the 1990s.
Delia Balmer is the working title of this four-part ITV series, which will be based on Balmer's book Living with a Serial Killer, and will cover the extraordinary story of the horrific violence she survived, how a catastrophic error by the courts put her life at risk again, and her subsequent courageous fight to bring Sweeney to justice. Filming began in February 2023.
Eric (Netflix, tbc)
Fans of crime dramas on the weirder end of the scale should look out for Netflix series Eric, which stars Benedict Cumberbatch as a father in 1980s New York on a desperate search for his missing nine-year-old son. Cumberbatch plays Vincent, a puppeteer behind a popular children's TV show Good Day Sunshine, whose increasingly volatile state leads him to become convinced he can bring his son home with the help of a blue monster puppet called Eric.
This dark, emotional six-part series also stars Transparent's Gaby Hoffman as Vincent's wife Cassie, and Ozark's McKinley Belcher III as Detective Michael Ledroit, and is scheduled to arrive in late 2023 or early 2024.
Fool Me Once (Netflix, tbc)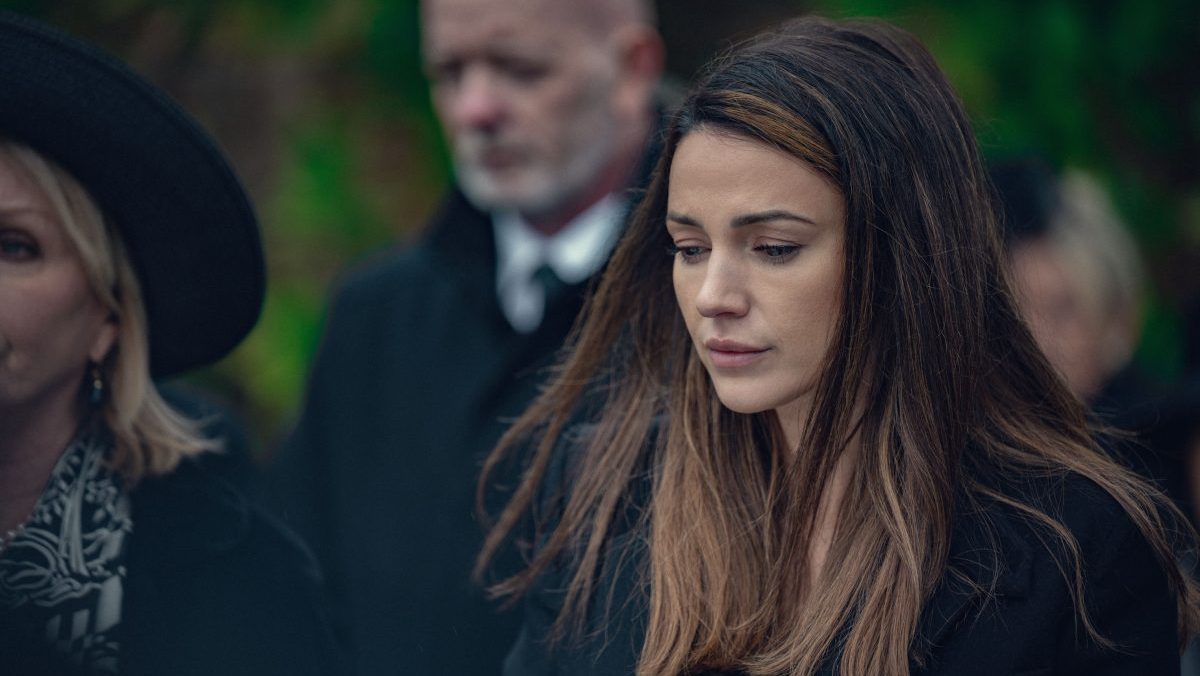 Joining the clutch of Harlan Coben crime thrillers on Netflix, Fool Me Once is the next of his bestselling novels being adapted for the streaming service. Relocating the setting from the US to the north-west of England, the eight-part drama will star Michelle Keegan (Our Girl, Ten Pound Poms) as a widow grieving the loss of her husband (The Stranger's Richard Armitage) after his brutal murder – that is, until she unexpectedly spots him alive and well on her daughter's nanny cam.
Does the lead detective on Joe's murder case (Sweet Tooth's Adeel Akhtar) have secrets of his own? Of course he does. And if this doesn't have you hooked already, Fool Me Once also has national treasure Joanna Lumley (Absolutely Fabulous) playing Joe's protective mother.
HMS Murder (Channel 5, tbc)
If you're after a crime drama on the lighter side, how does 'Murder She Wrote meets Below Deck' grab you? That's the pitch for this Channel 5 series about a cruise line cabaret singer forced to return to his former career as a police detective when there's a murder on board.
HMS Murder (an excellent, albeit working title) sounds like a hoot, pairing the exotic setting of Death in Paradise with a series of scandal-tinged mysteries, each set against its own stunning Mediterranean location. The eight-part series is being written by Shakespeare & Hathaway's writer Matthew Thompson, and filming took place last year in Malta.
Kidnapped (BBC, tbc)
True-crime dramas featuring recent events can be problematic, but this example – depicting the 2017 kidnap of model Chloe Ayling, and the subsequent media storm where she was accused of faking her ordeal – has the support and backing of Ayling herself.
The six-part BBC series is based on Ayling's book, Kidnapped, as well as detailed research and interviews, and will explore the kidnapping, the court case that jailed her captors (brothers Lukasz and Michal Herba), and Ayling's infuriating experience at the hands of the press. Filming will begin later this year.
Litvinenko (ITV1, June 2023)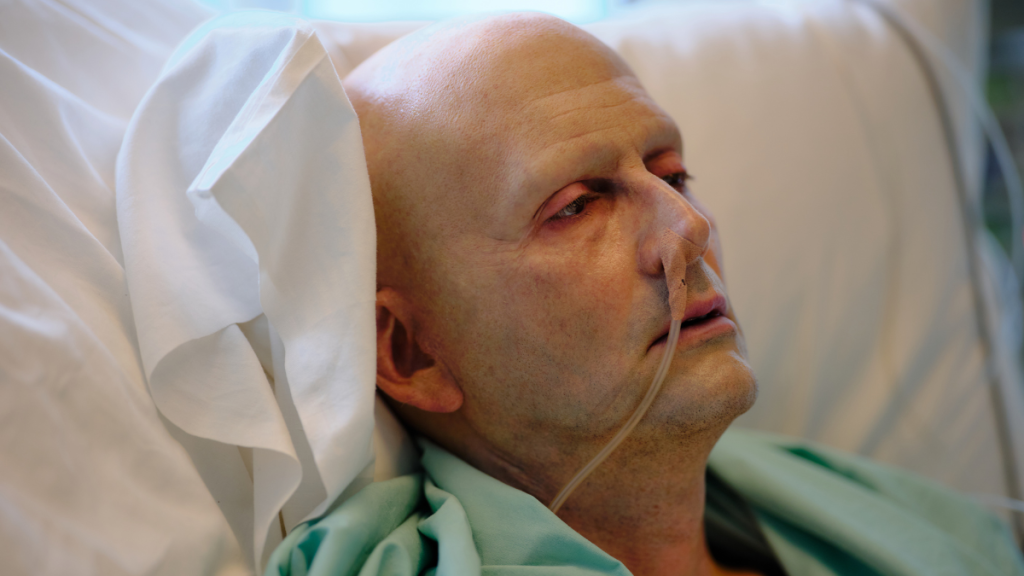 David Tennant stars in this extraordinary true-crime drama about the infamous plutonium poisoning of former KGB agent Alexander Litvinenko, whose 2006 murder kick-started one of the Met Police's most complex and dangerous investigations.
The four-part drama also features an extraordinary performance by Margarita Levieva as Litvinenko's wife Marina, and was first released on ITVX in December, but is coming to ITV1 in June 2023. It's an absolute must-watch if you missed it the first time around.
Murder Is Easy (BBC One, tbc)
Agatha Christie adaptations never seem to get old, and we haven't had a UK version of her 1939 novel Murder is Easy since a Radio 4 drama back in 2013, so the news that Sian Ejiwunmi-Le Berre is adapting the story for BBC One is welcome indeed.
Murder is Easy begins after a series of deaths in an English village, which are presumed accidental, until a man called Luke Fitzwilliam meets the mysterious Miss Pinkerton on a train, who tells him she believes they're the work of a killer. When Miss Pinkerton is later found dead, Luke vows to hunt down the murderer before they can strike again, heading to the ill-fated village to investigate under false pretences. The series will also be available to a US audience on BritBox.
Payback (ITV, tbc)
Since Line of Duty, the name Jed Mercurio is synonymous with unmissable dramas, and his production company is behind new Debbie O'Malley-scripted series Payback. This gripping six-part ITV psychological drama follows Lexie (Morven Christie, The Bay), who becomes unwittingly embroiled in a dangerous police operation to topple notorious crime lord Cal Morris (Peter Mullan, The Rings of Power). 
Lexie gets recruited by the police after she discovers her husband Jared has been secretly working for Morris, but soon realises the investigation is putting her family's safety – and even her life – in grave danger. Payback will be filmed in and around Glasgow in 2023.
Rebus (Viaplay, tbc 2024)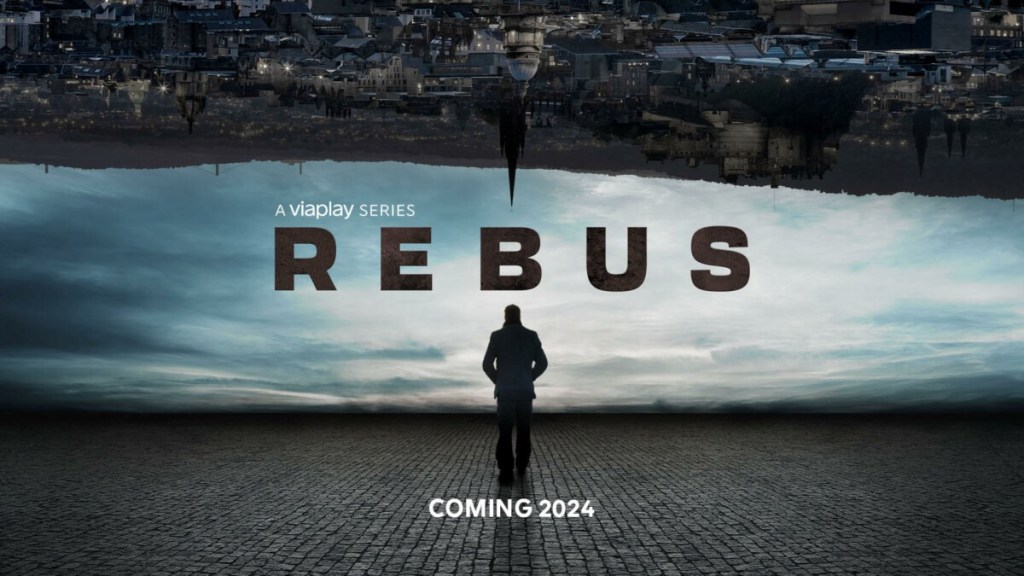 There've been seven new Rebus novels since the last time we got a TV adaptation of Sir Ian Rankin's iconic fictional detective, John Rebus. The original TV adaptation – starring Ken Stott – ended after four series in 2007, and Viaplay's brand-new adaptation will put Outlander's Richard Rankin in the detective's shoes.
The series will see Detective Rebus reach a crossroads in his life, fighting against corporate technocrats in his career, involved in a toxic affair, and having his relationship with his daughter threatened by his ex-wife's new husband. The series will also star Brian Ferguson (The Ipcress File), Lucie Shorthouse (Line of Duty) and The Pact's Stuart Bowman.
Steeltown Murders (BBC, May 2023)
You'll need to keep your wits about you to follow this dual-chronology detective drama, which follows the real-life hunt to catch a serial killer in Port Talbot in Wales, with the action jumping from the original search in 1973 and the cold-case investigation in the early 2000s.
The four-part series stars Philip Glenister (Life on Mars) and Steffan Rhodri (Gavin & Stacey) as the detectives using pioneering DNA evidence in an attempt to finally track down the killer, alongside Keith Allen (The Others), Matthew Gravelle (Broadchurch) and more. Steeltown Murders began airing on BBC One on 15th May and the box set is available to stream on BBC iPlayer.
The Gathering (Channel 4, tbc)
Channel 4's six-part whodunit The Gathering centres on the violent attack of a teenage girl at a rave in Merseyside and the cast of characters suspected of committing the crime. The victim, Kelly, straddles two very different friendship groups, encompassing teens from disparate backgrounds, any of whom could be guilty of the attack – and so could their parents. The Gathering explores class structures, social media and how parents impose their own agendas and worldviews on their children.
The Reckoning (BBC, tbc)
Tackling the horrific and extensive crimes of disgraced TV presenter Jimmy Savile is understandably controversial, so it's not surprising that the BBC is keeping details of true crime drama The Reckoning firmly under wraps so far.
What we do know is that Alan Partridge star Steve Coogan will portray Savile, and that the series – which is being produced by Jeff Pope, the man behind other hard-hitting UK true crime dramas The Moorside and Appropriate Adult – will explore Savile's rise to fame and monstrous sex offences. The four-part drama is due to air on the BBC in Autumn 2023.
The Sixth Commandment (BBC, tbc)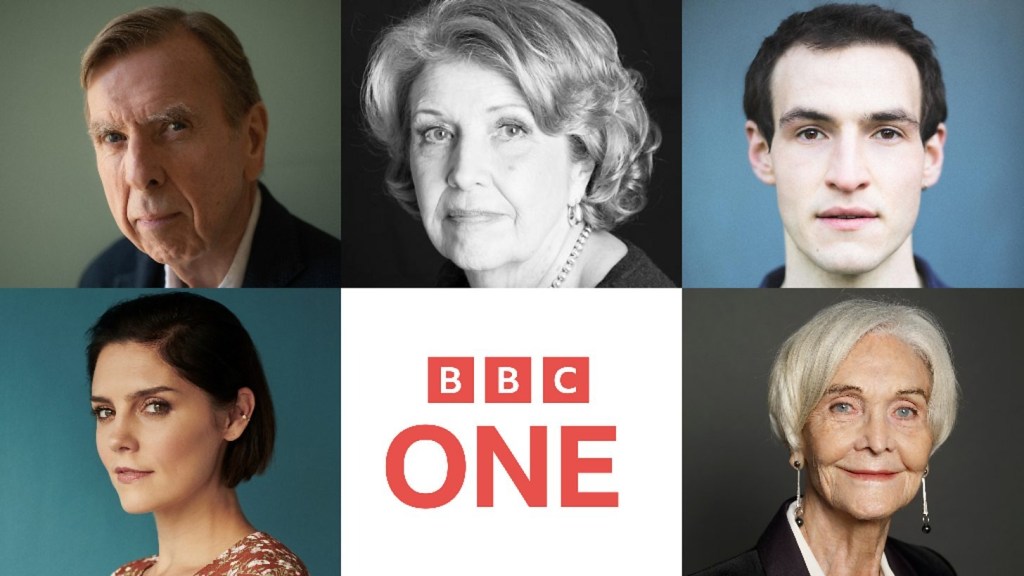 A fascinating true-crime story fronted by acting royalty Timothy Spall and Ann Reid is an appealing prospect indeed, so we can't wait for The Sixth Commandment to arrive on the BBC.
Spall and Reid play neighbours Peter Farquhar and Ann Moore-Martin, whose suspicious deaths between 2015 and 2017 kick-started a complex police investigation and ended with the shocking 2019 murder trial of Farquhar's manipulative former student Ben Field. The four-part series has been produced with the support of the victims' families, and will also star Éanna Hardwicke (Normal People), Annabel Scholey (The Split) and Unforgotten's Shelagh Hancock.
The Woman in the Wall (BBC, tbc)
The excellent Ruth Wilson (His Dark Materials) will star in this Gothic thriller telling the terrible history of Ireland's Magdalene Laundries. Wilson plays Lorna, a former inmate of these barbaric institutions, who awakes one day to find the body of a stranger in her house, and no idea how it got there. While she's under investigation for murder, the elusive Detective Akande (Daryl McCormack, Peaky Blinders) arrives in her life, though he's more interested in a crime that's seemingly unrelated to the dead woman. The Woman in the Wall will arrive on the BBC in late 2023.
The Long Shadow (ITV, tbc)
A brand-new true crime drama from the makers of White House Farm and Des, The Long Shadow will tell the story of one of Britain's most notorious serial killers, Peter Sutcliffe, who was given the sinister nickname The Yorkshire Ripper while evading police after a string of brutal murders in the 1970s and early 1980s. The six-part ITV drama will depict Britain's biggest ever manhunt, which lasted five years, and include chilling audio recordings and letters received by the police.
The Long Shadow was first commissioned back in 2020, with filming taking place last year and an impressive cast rumoured to include David Morrissey, Jill Halfpenny (EastEnders) and Daniel Mays (Good Omens), but ITV has yet to announce a release date. 
Then You Run (Sky Max/NOW, tbc)
If you enjoyed The Capture, you'll want to look out for writer-director Ben Chanan's latest drama offering, Then You Run, a story of young Londoner Tara who goes on the run across Europe with her friends after her estranged father turns up dead, with three kilos of heroin and a host of deadly criminals on their tails.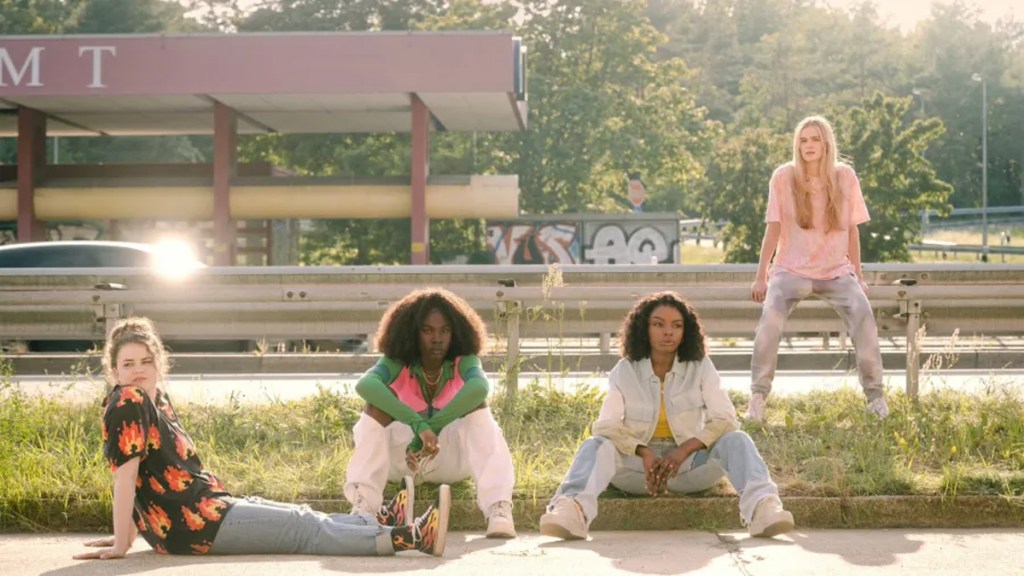 Based on Zoran Drvenkar's novel You, the eight-part crime thriller stars Vikings' Leah McNamara as Tara alongside Rye Lane's Vivian Oparah, and newcomers Yasmin Monet Prince and Isidora Fairhurst.
Train (tbc)
The trend for adapting international shows for a UK audience shows no sign of slowing down, and the latest is Train, a remake of a popular Korean sci-fi crime drama. When a detective discovers the woman he loves has been murdered, his investigation leads him to a world divided into two parallel universes, and while his love is dead in one world, she's very much alive in the other. He has to find out the truth behind her death and discover the connection between the two worlds. Train is still in the early stages so a broadcast channel in the UK is yet to be confirmed.
Wolf (BBC, tbc)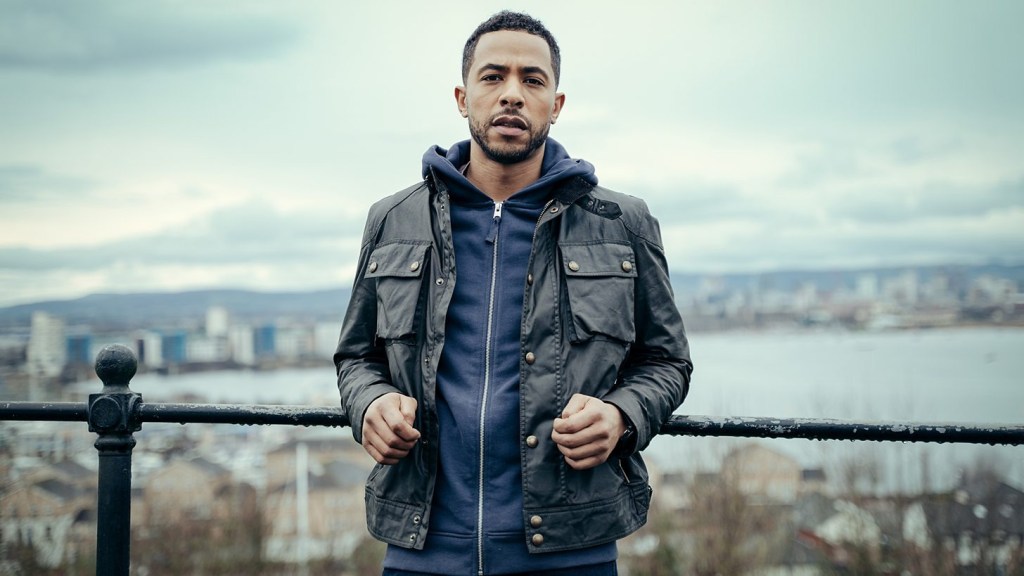 This twisty thriller looks great. Based on Mo Hayder's Jack Caffery novels, it depicts two families' stories colliding – Detective Caffery's quest to find the truth about his 10-year-old brother's murder in the 1990s, and the wealthy Anchor-Ferrers family's ordeal at the hands of a terrifying psychopath – resulting in a disturbing race against time.
This six-part crime drama stars Ukweli Roach (The Midwich Cuckoos) as Caffery, and Juliet Stevenson (Bend It Like Beckham) and Owen Teale (Line of Duty) as husband-and-wife Matilda and Oliver Anchor-Ferrers. Wolf also stars Sacha Dhawan (Doctor Who) and Game of Thrones' Iwan Rheon, and will arrive on BBC One later this year.