Features
The Hunt for Raoul Moat: How Soon Is Too Soon To Dramatise True Crime?
Horrified relatives of the victims have criticised ITV's new true crime drama about Raoul Moat's 2010 attacks, but creators say they're trying to show the truth of what actually happened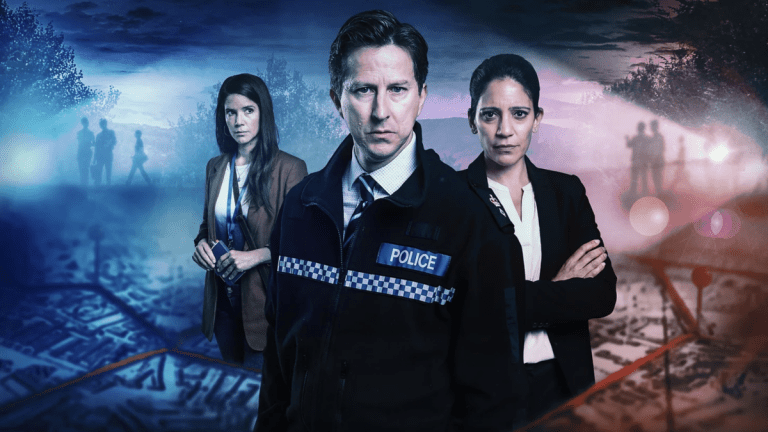 Most true crime dramas retell stories from long enough ago that many viewers weren't alive to hear about them the first time around, from David Tennant's portrayal of 1980s serial killer Dennis Nilsen in Des to The Serpent, the BBC drama about 1970s murderer Charles Sobhraj. But ITV's latest example, The Hunt for Raoul Moat, depicts a violent crime so recent that we don't just remember hearing about it, we remember tweeting about it.
In 2010, Raoul Moat shot three people in Northumberland: his ex-girlfriend, Samantha Stobbart, was seriously injured, her partner Chris Brown died, and police officer David Rathband was blinded and later took his own life. A six-day manhunt gripped the nation, culminating in a police stand-off at a riverbank, where Moat shot himself. Dramatising such a recent tragedy has attracted criticism – including from the families of Stobbart and Rathband – and led many to wonder: how soon is too soon for true crime dramas?
Perhaps what makes the Raoul Moat case so vividly memorable is it was one of the first criminal incidents to 'go viral' in real-time, as events unfolded live on social media, particularly Twitter, but also Facebook, where Moat himself posted updates during the standoff with police. Coverage included the infamous moment that troubled ex-footballer Paul Gascoigne turned up to help:
Indeed, social media commentary on the manhunt was shockingly flippant for a deadly shooting spree, with celebrities including Reece Shearsmith, Patrick Kielty and Danny Wallace making jokes about the stand-off (before Moat's death), and a subsequent highly controversial Facebook group called 'R.I.P Raoul Moat You Legend' attracting over 30,000 followers before being deleted.
This nonsensical support of a brutal murderer is addressed from the first scene of The Hunt for Raoul Moat, which shows people laying flowers where Moat died because "he's a hero to us." The show's producer Jake Lushington has explained that challenging this bizarre "cartoon public perception" of events was what prompted him to make the drama in the first place: 
"I think there's a danger… that if we do not tell the story within the lifetime of people who were there and remember this 'legend' of a man against the system who was outwitting the cops… it won't really be challenged."
Lee Ingleby (Crossfire), who stars as police detective Neil Adamson in the drama, added: "We see the news reports and then the image of Moat on a river bank with a shotgun to his temple. But we don't see what led to that moment, who he affected, who he killed, who he ruined. That's why it's important to tell this story."
These are certainly noble intentions, but perhaps the reason the Raoul Moat case still feels too raw for a true crime drama is the pain The Hunt for Raoul Moat seems to be causing most of the victims' families, including Moat's now grown-up children.
While all the victims were notified about the drama, and Chris Brown's family were reportedly very supportive, Samantha Stobbart's sisters Kelly and Claire have both been vocally against it, with Kelly telling The Mirror: "We're lucky our Sam survived. ITV don't realise the impact this will have on the people involved. It still gives me nightmares and I suffer PTSD. I'm so sick of hearing Raoul's name, and I'm so sick of him being on TV. " 
Moat's former partner Caroline Dodd said the series "will throw Raoul Moat back into the limelight and glorify his crimes", his daughter Katelaine said it will "bring the horror back", and David Rathband's widow, Kath, has spoken about her "sadness, disappointment, and worry" when she read the email notifying her about the series.
"It is what it is, but I don't understand why they are doing this," Kath said, "It's going to be painful for me and the kids."
Perhaps having support from the victims is why other dramas depicting more recent true crime events have largely avoided this level of scrutiny. Litvinenko, which depicts the investigation into the 2006 poisoning of former KGB agent Alexander Litvinenko (played by David Tennant), was made with the full support of his widow Marina and other key figures in the investigation.
And while The Walk-In – ITV's drama about how Hope Not Hate's Matthew Collins infiltrated a far-right terrorist group in 2017 to foil a plot to murder MP Rosie Cooper – received some criticism of its marketing by Cooper herself, it was made with enthusiastic support from the real-life Matthew Collins.
Upcoming BBC true crime drama The Sixth Commandment – starring Ann Reid and Timothy Spall, exploring the deaths of Peter Farquhar and Ann Moore-Martin and Ben Field's subsequent 2019 murder trial – has been written with "the help, support and insights of Peter and Ann's families."
Maybe support from the immediate victims and their families should be a requirement before true crime dramas are given the green light. While The Hunt for Raoul Moat successfully destroys the myth of Moat as some kind of misunderstood hero and shows him for the violent abuser he was (also highlighting the frightening statistic that to this day two women are murdered by a current or former partner every week) it isn't really the production team's story to tell.
Shining a light on the truth of these harrowing incidents – including Moat's crimes – is arguably an important undertaking, but not more important than the very real human beings who own these traumatic experiences, and must continue living with them long after the credits have rolled.
The Hunt for Raoul Moat is available to stream on ITVX