News
Marvel Movies Release Schedule: Complete MCU Phase 4 Timeline
The complete list of upcoming Marvel MCU Phase 4 movies including Black Widow, Captain Marvel 2, Eternals, Thor 4, and Spider-Man!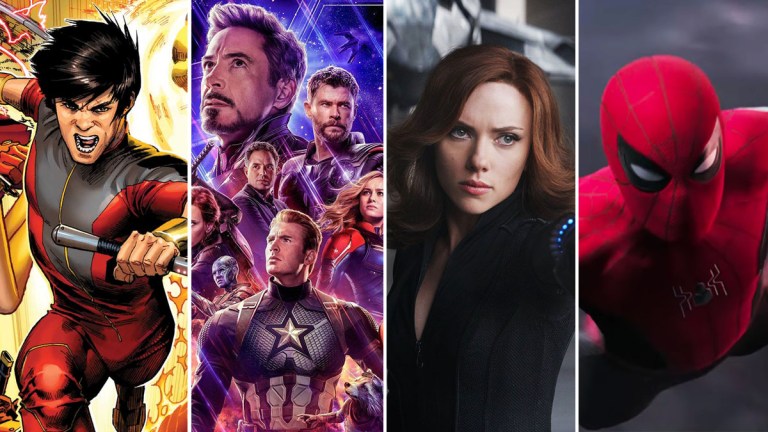 We've got everything you need to know about the upcoming Marvel movie schedule all in one place! The Marvel superhero movie plan now stretches all the way to 2023 (and beyond). The amazing thing is, it's even more ambitious than we anticipated, with new movies getting announced all the time. It looks like even something on the massive scale of Avengers: Endgame was only the beginning. How can anything ever be bigger than that crazy Avengers: Endgame finale?
Well, it looks like we're going to find out…eventually.
We've compiled as much information as we can find on every Marvel movie coming out in the next few years in a handy release calendar for you. This is where you can check out all the details on Marvel Phase 4 and beyond. You probably want to know a little more about the future of the MCU and all the other Marvel movies in development. Well, we've got you covered! However, be advised, almost EVERY MCU Phase 4 date has recently shifted because of the ongoing coronavirus pandemic which is wreaking havoc with every industry in the world, so update your calendars accordingly!
These dates have already shifted several times recently, and don't be surprised if they continue to move as things develop with the pandemic. But for now, let's just see where things stand…
Black Widow
Release Date: Nov. 6, 2020
The Black Widow movie was heading for a May 1, 2020 release before the coronavirus outbreak, but Disney and Marvel have decided to delay it until the industry's infrastructure is back to some semblance of normal. Hopefully, for all our sake, we'll be able to watch Black Widow in theaters together in November!
Cate Shortland directed the film, and Scarlett Johansson stars, with Florence Pugh and David Harbour alongside her. One of the movie's villains is Taskmaster, and we wrote a little bit more about him right here.
Natasha Romanoff will get a prequel movie of sorts here, as we catch up with Widow around the events of Captain America: Civil War. Will the plot affect her character's ultimate fate in Endgame? Do not count on it.
We have more information on the Black Widow movie right here.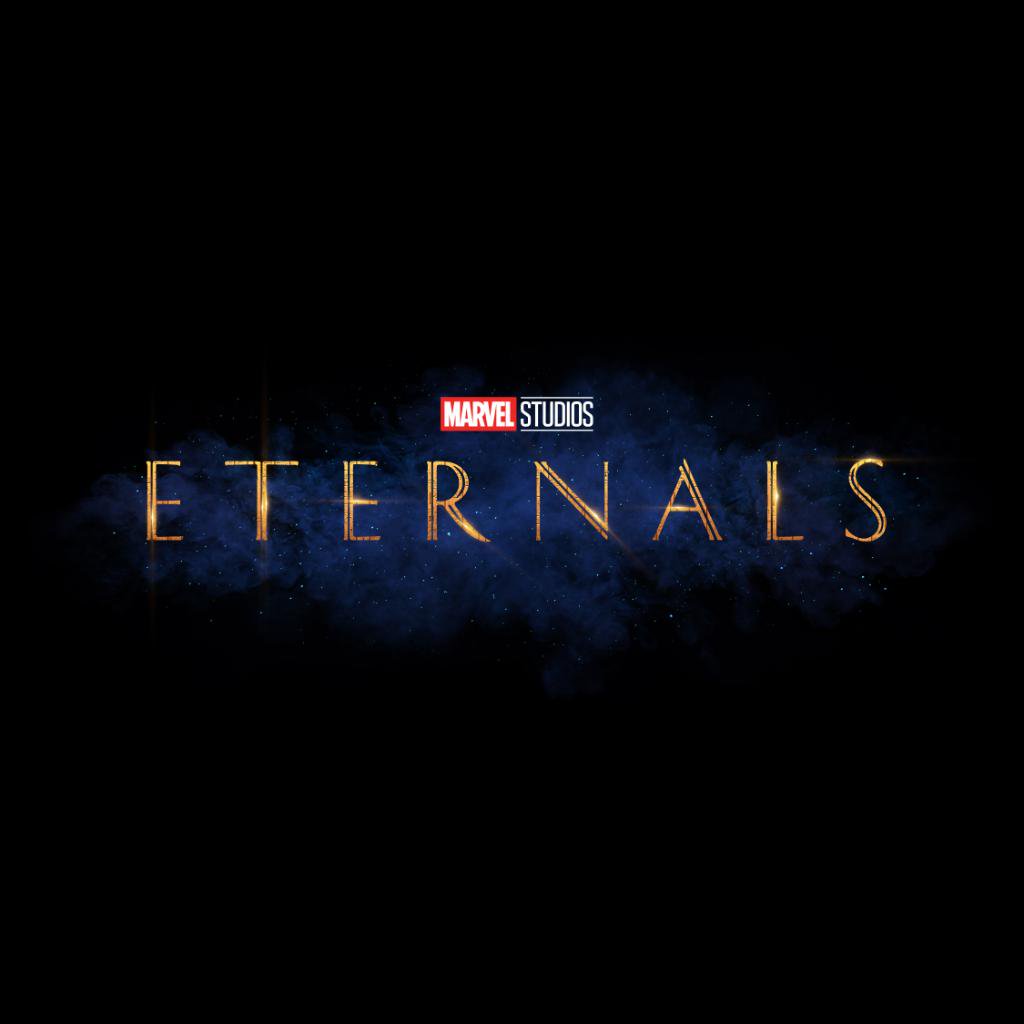 The Eternals
Release Date: Feb. 12, 2021
The Eternals has completed principal photography and is on post-production. Chloe Zhao is directing from a script by Matthew and Ryan Firpo.
The cast features Richard Madden as Ikaris, Kumail Nanjiani as Kingo, Lauren Ridloff as Makkari, Brian Tyree Henry as Phastos, Salma Hayek as Ajak, Lia McHugh as Sprite, Don Lee as Gilgamesh, Angelina Jolie as Thena, Gemma Chan as Sersi, and Kit Harrington as Dane Whitman, the Black Knight.
You can read more about The Eternals movie right here.
Shang-Chi and the Legend of the Ten Rings
Release date: May 7, 2021
Simu Liu has been cast as the titular Shang-Chi and Tony Leung as The Mandarin (hey, that name sounds familiar! But this time, we're getting the real Mandarin on screen). Destin Daniel Cretton is directing from a script by Dave Callaham. Given its "Ten Rings" title, Shang-Chi should be steeped in Marvel lore!
We have more info on the Shang-Chi movie right here.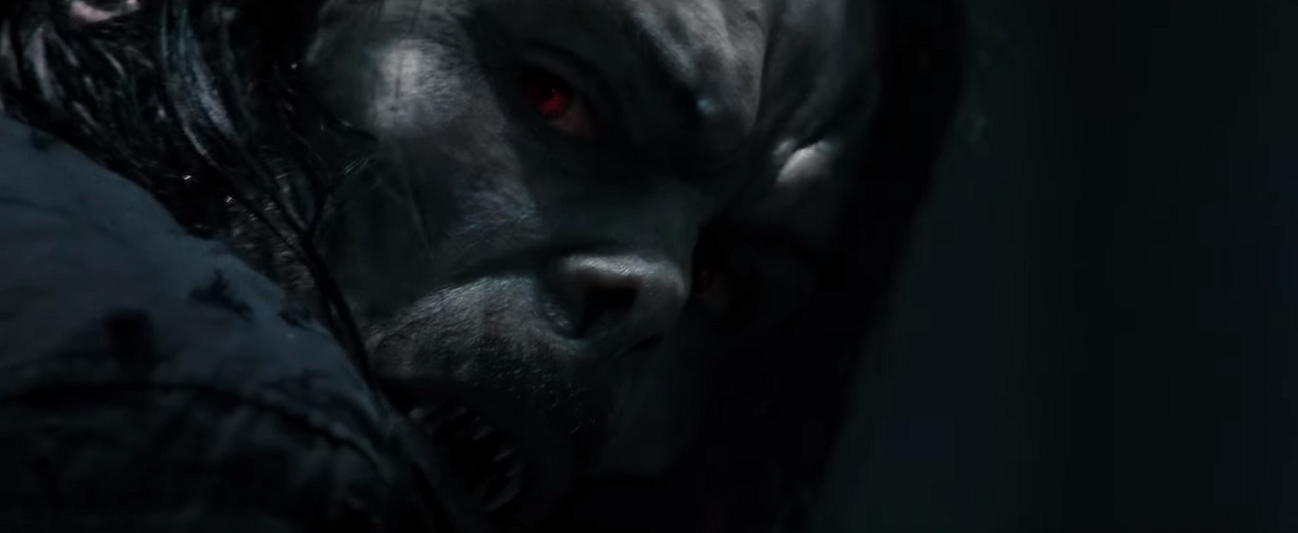 Morbius
Release Date: March 19, 2021
Spider-Man spinoff Morbius is Sony's next big Marvel release, and it'll officially be the first spinoff to properly connect to the MCU.
Safe House's Daniel Espinosa directs from a script by Matt Sazama, Burk Sharpless, Art Marcum, and Matt Holloway, as former Joker Jared Leto plays the anti-hero biochemist who finds a cure for his rare blood disease by using vampire bat blood. As you can imagine, there are consequences: he turns into a living vampire, for one.
Read more about the character of Michael Morbius here, and find everything you need to know about his upcoming movie, right here.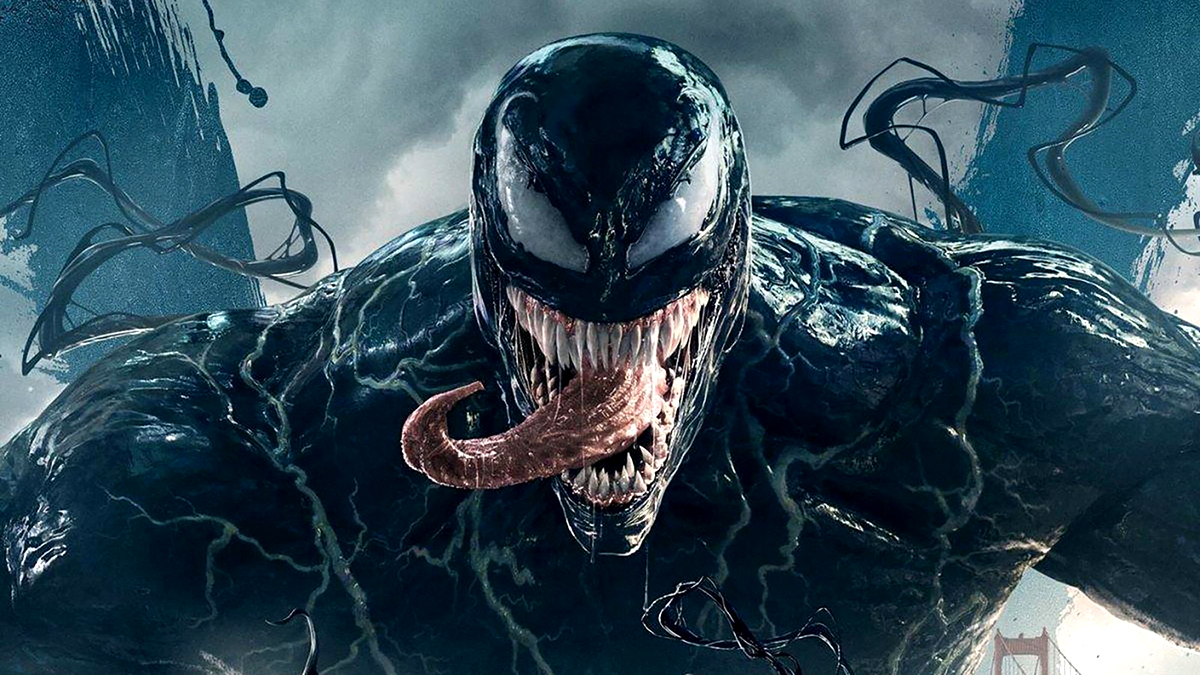 Venom 2
Release Date: June 25, 2021
Andy Serkis (Mowgli) steps behind the camera for Venom 2, replacing Ruben Fleischer as director this time around. The first film, buoyed by a terrific showing at the Chinese box office, made an absolute ton of money, despite being released to mostly scathing reviews.
Venom 2 will follow up Sony's 2018 Spider-Man-less spinoff film, but will likely be more connected to the MCU this time around, thanks to a renewed deal between the company and its Marvel Studios partners. Tom Hardy will return as Eddie Brock, of course, and it looks like he'll be facing off against Woody Harrelson's villain, Cletus Kasady aka Carnage!
This one was originally tentatively scheduled for October, 2020, but has been shuffled away for the moment as studios continue to move release dates around because of the ongoing coronavirus pandemic.
Read everything else you need to know about Venom 2.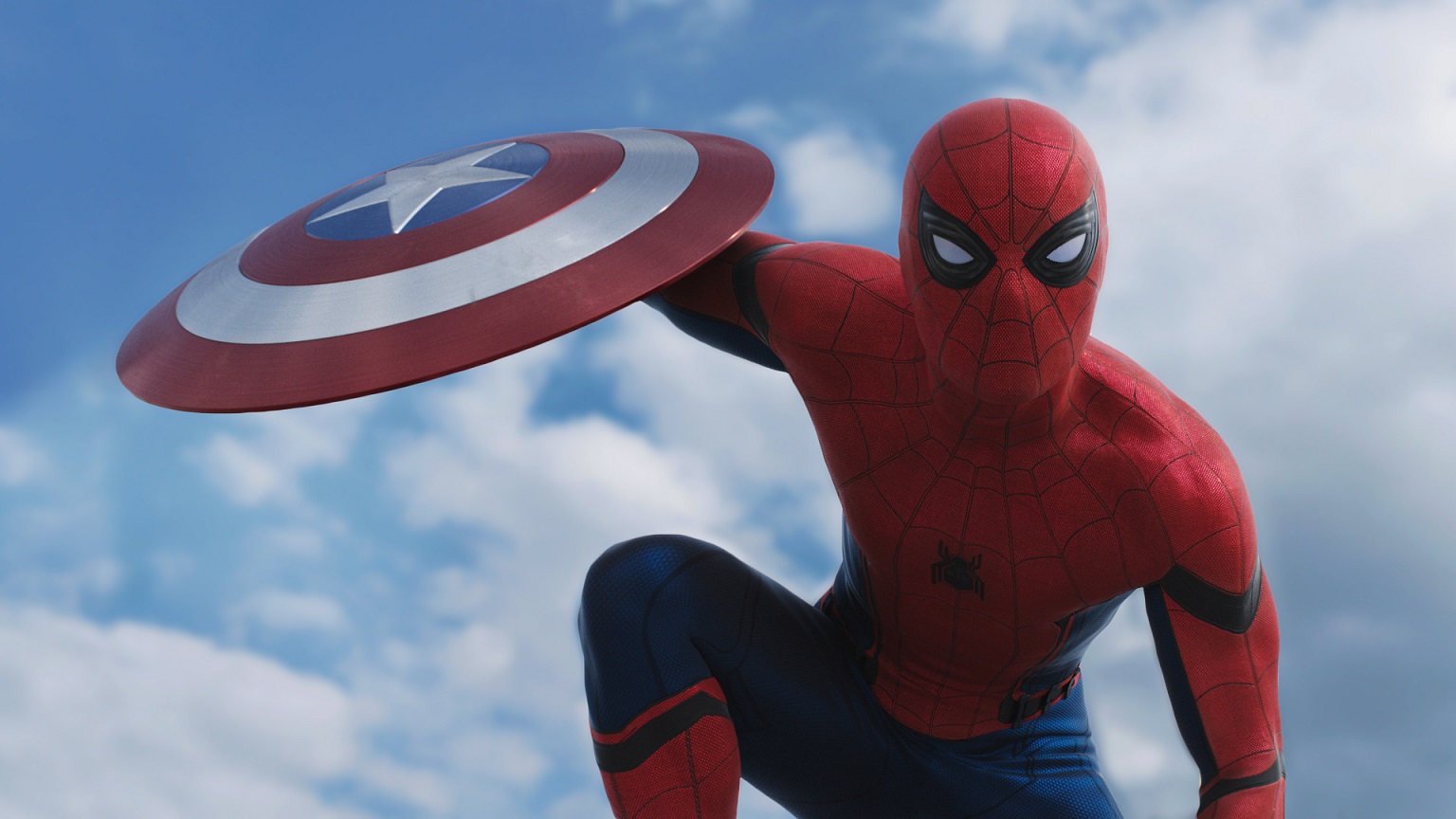 Spider-Man 3
Release Date: Nov. 5, 2021
While the next Spider-Man movie doesn't have a title yet, it's happening, and the best news of all is that it's happening in the MCU! Marvel and Sony solved their differences, good sense prevailed, and Tom Holland's Peter Parker will remain a vital part of the Marvel Cinematic Universe. No other details, not even a title, are available at this time, but we'll update this with more information as it becomes available!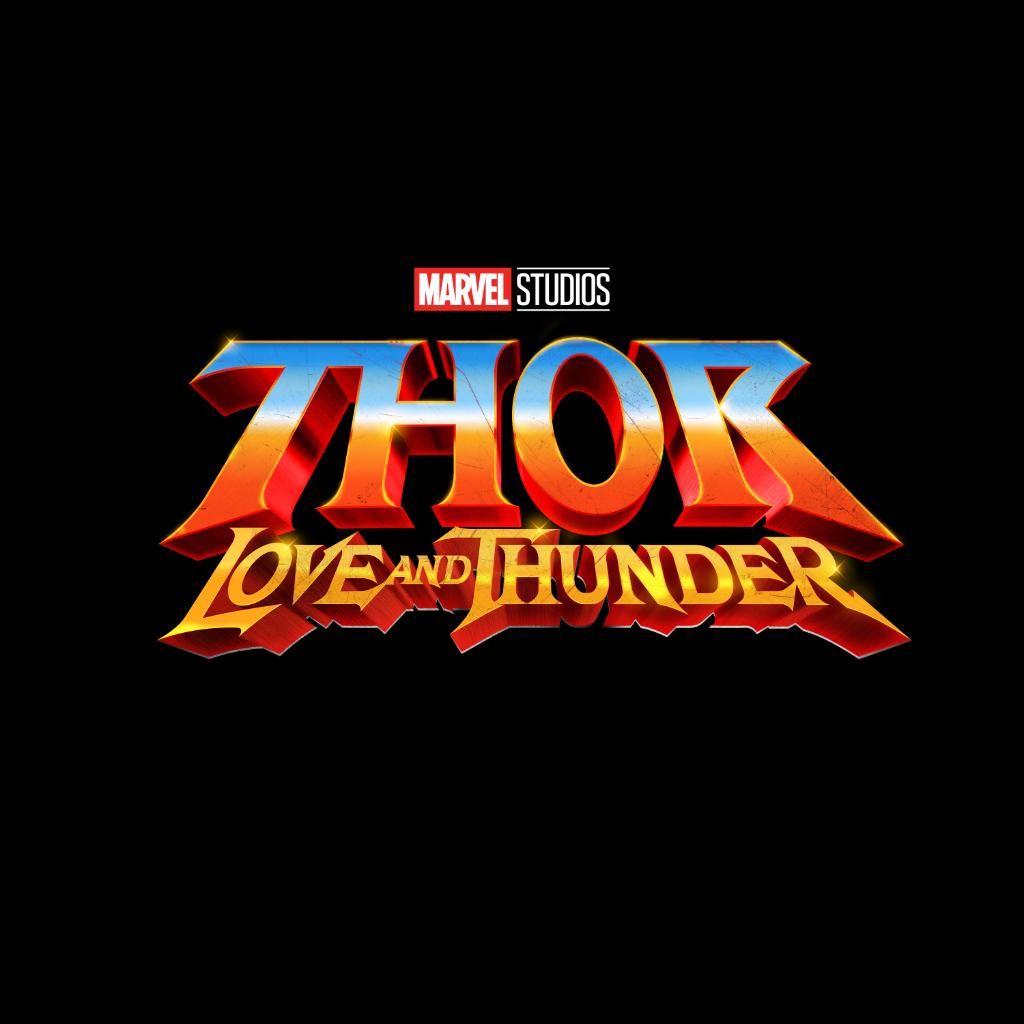 Thor: Love and Thunder
Release Date: Feb. 11, 2022
Taika Waititi, who gave us the delightful Thor: Ragnarok, will return to write and direct. Chris Hemsworth will be back, but will it be as Thor? Natalie Portman is your new Thor (yes, you read that right, Jane Foster will wield the hammer…just as she did in the comics!). Christian Bale has also joined the cast. We have some guesses about who he might be playing, but we're not totally sure yet.
We have more info on Thor: Love and Thunder right here.
Doctor Strange in the Multiverse of Madness
Release Date: March 25, 2022
Doctor Strange in the Multiverse of Madness looks like it will open up the storytelling possibilities in the MCU like never before. And that's just based on the name alone. Scott Derrickson was scheduled to direct, but has bowed out because of "creative differences" with Marvel. But the good news is that Marvel found a suitable replacement in none other than Sam Raimi, who of course has plenty of superhero experience thanks to his Spider-Man trilogy in the early 2000s! There are also a few rumors doing the rounds that Jericho Drumm aka Brother Voodoo could be introduced in this sequel. We'll keep an eye on that and update this if there's any substance to them.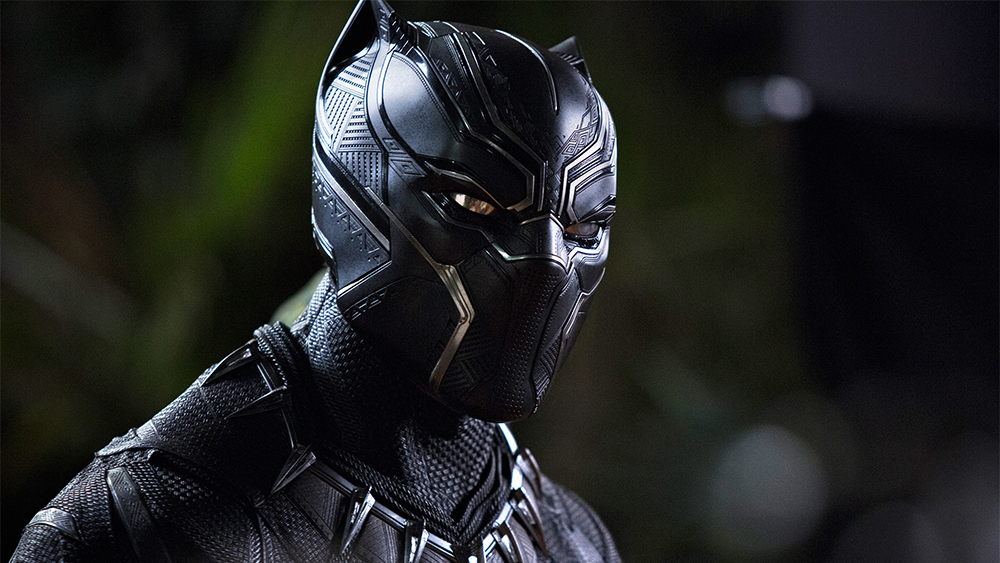 Black Panther 2
Release Date: May 6, 2022
Black Panther 2 is looking to recapture the magic of the first film, this time with a more traditional summer release date. Expect this one to make all the money.
Ryan Coogler will return as director, but there are no other details currently available. We have more information on Black Panther 2 right here.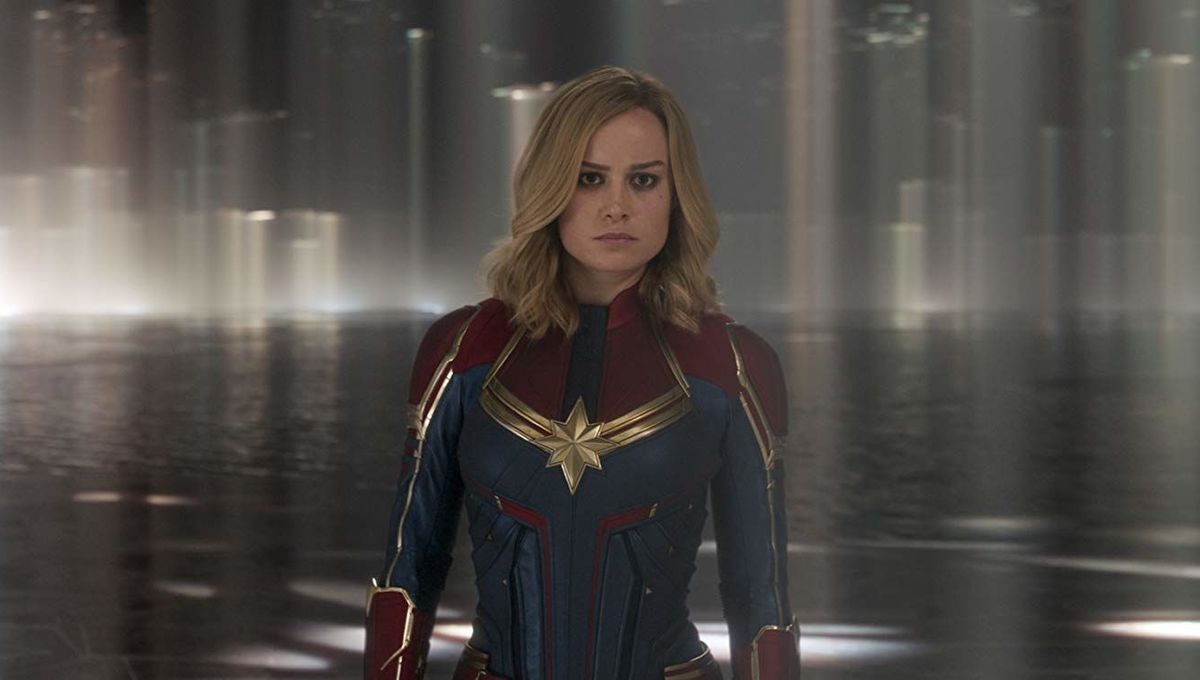 Captain Marvel 2
Release date: July 8, 2022
WandaVision writer Megan McDonnell has now been tapped to write the screenplay for Captain Marvel 2. We have no idea where we'll find Carol Danvers (Brie Larson) in the sequel to her hugely successful first standalone MCU entry. Will she be fighting to loosen her former Kree pals' iron grip on a pre-Avengers galaxy? Or will the follow up film see her fighting for justice in the present?
And then there are still some dates that Marvel has announced that they have yet to match projects to. Those dates are…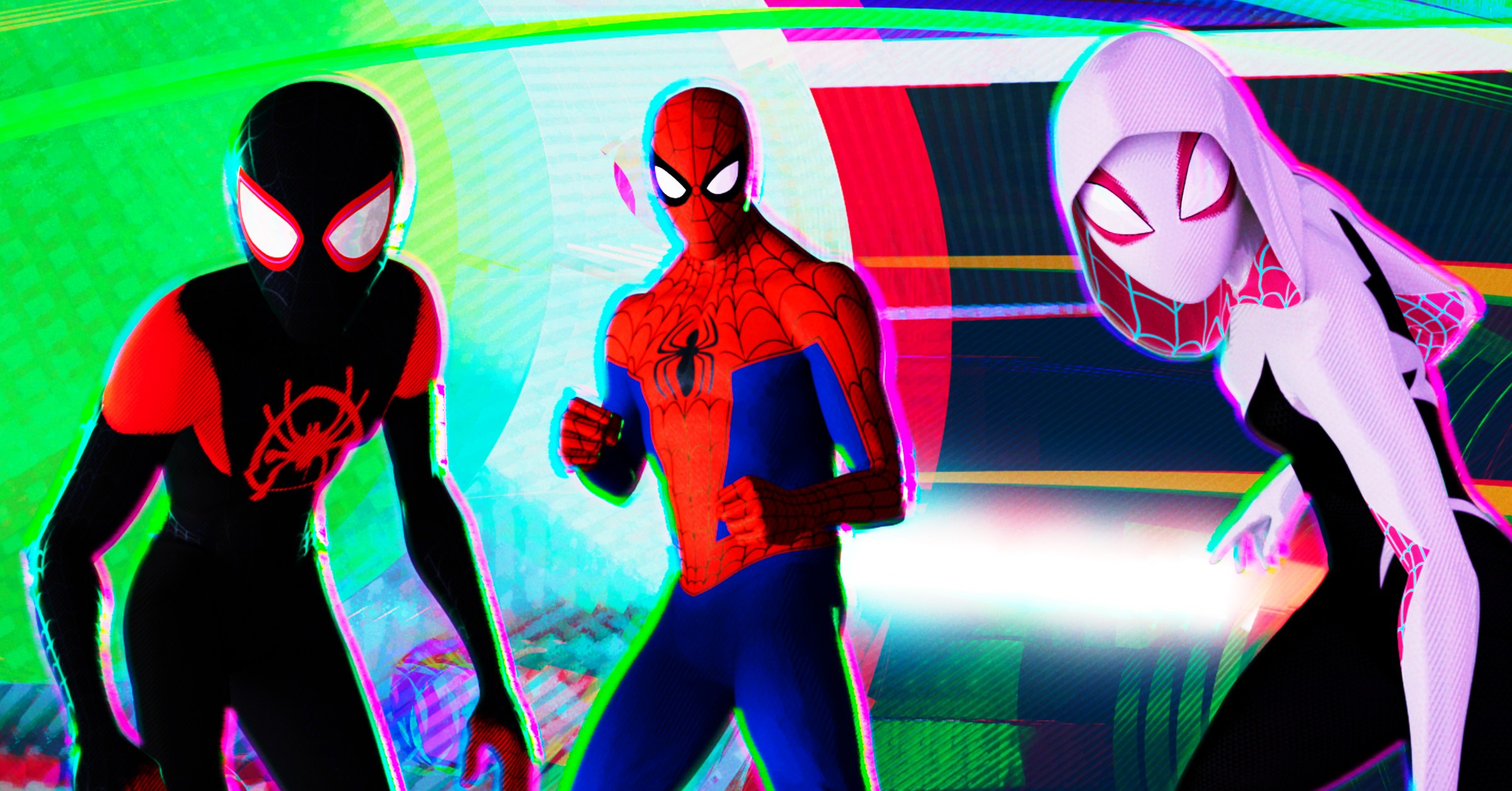 Spider-Man: Into the Spider-Verse Sequel
Release Date: October 7, 2022
Is it technically an MCU movie? Nope. But with all the legal weirdness going on between Marvel and Sony, and this franchise's very multiversal concept, who's really to say that it ISN'T an MCU movie either, right? In any case, the sequel to the best Spider-Man movie of all time is coming in 2022 with Avatar: The Last Airbender mastermind Joaquim Dos Santos directing and David Callaham writing.
There's also an "untitled Marvel movie" still technically scheduled for this date but…that is almost certainly not gonna happen now. Expect whatever that project was to move to one of these below dates or to some other currently unspecified date on the calendar.
Feb. 17, 2023
May 5, 2023
July 28, 2023
Nov. 3, 2023
Some of those dates could very well be good fits for the following films…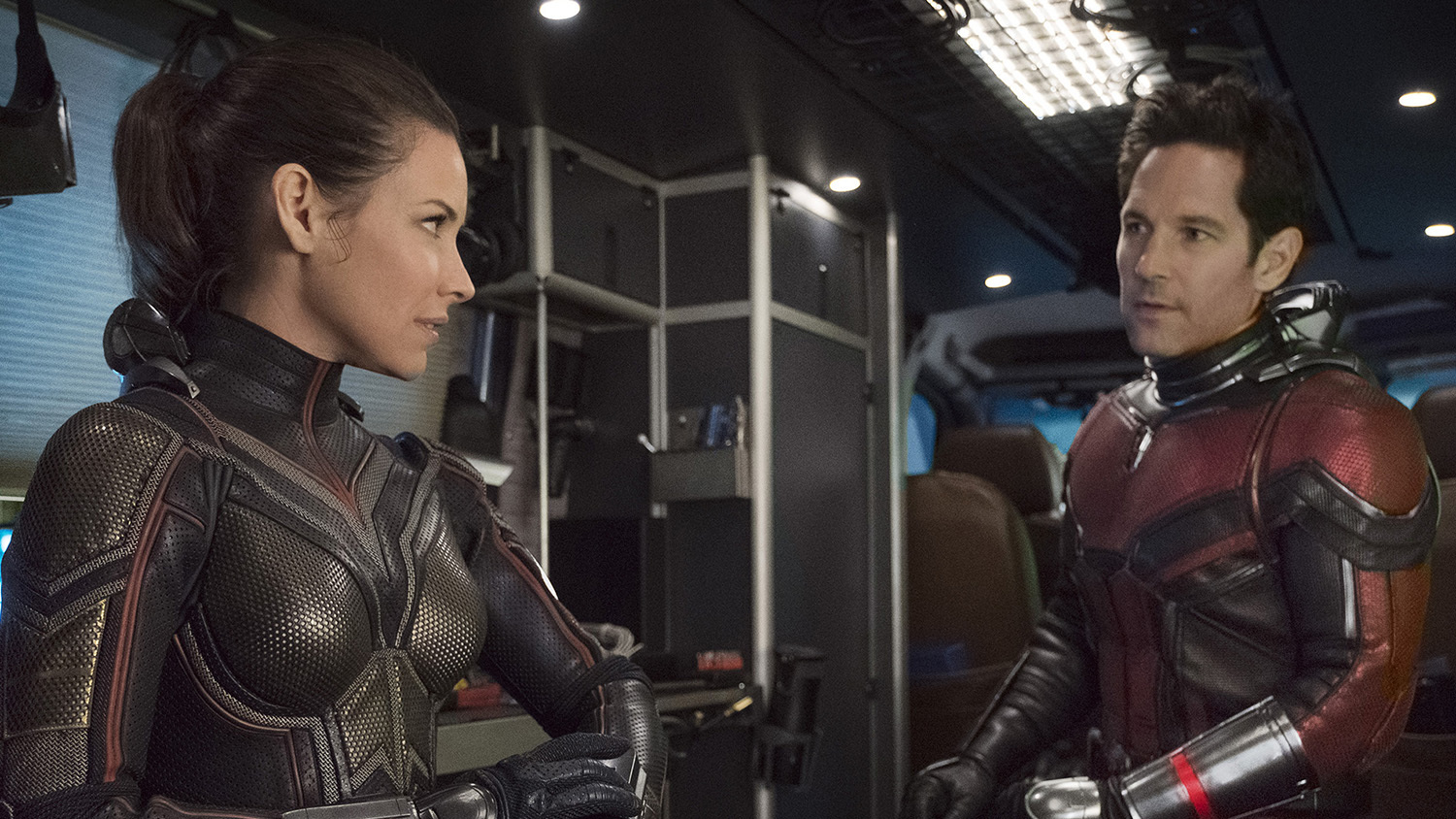 Ant-Man 3
Peyton Reed will return to direct the third installment of the Ant-Man saga, perhaps the most unlikely trilogy in Marvel's entire arsenal. Paul Rudd will return as Scott Lang, and you can almost certainly expect Evangeline Lilly to return as The Wasp and Michael Douglas as Hank Pym. This will probably slide in to one of those 2023 release dates above.
We're also going to need fast confirmation on Michael Pena's return as Luis, though. Luis is key…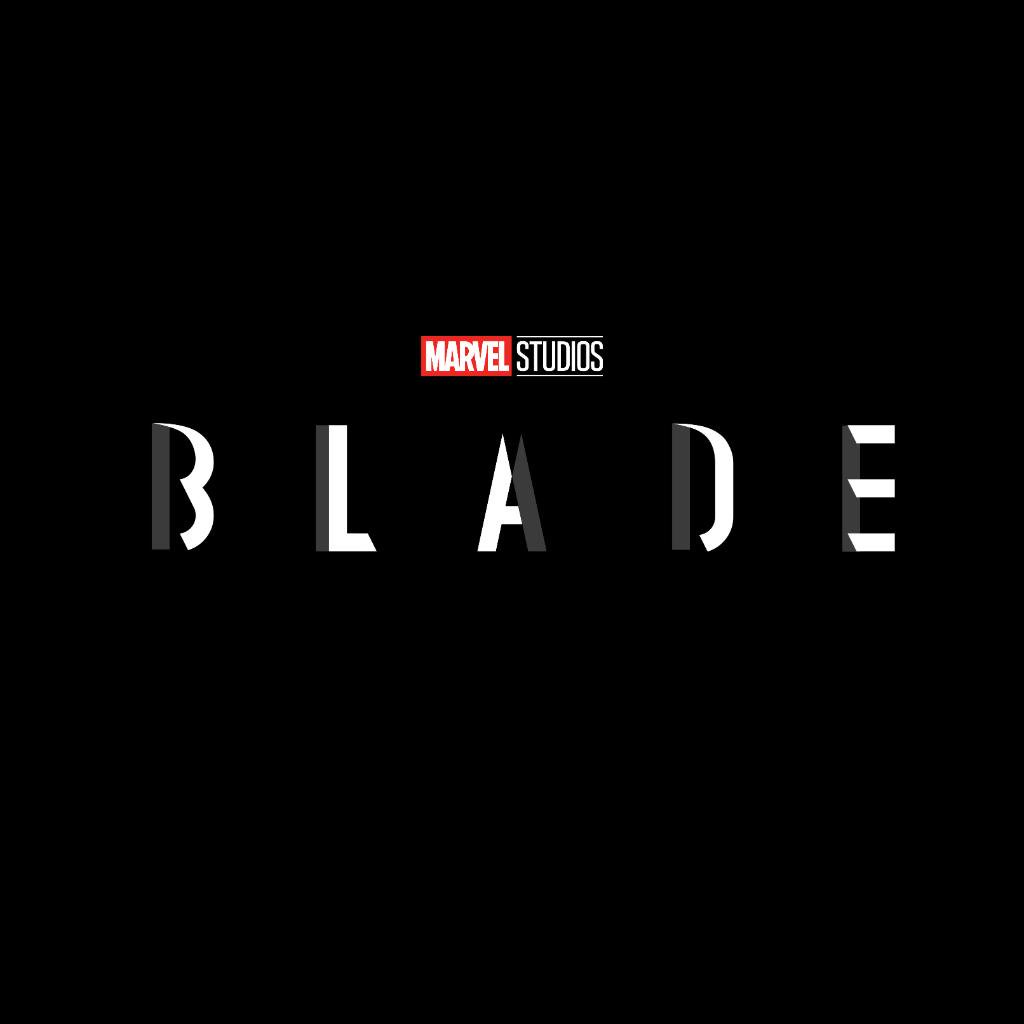 Blade
Well this one was a surprise. Marvel announced that they will be rebooting the Blade franchise with Mahershala Ali playing the titular daywalker. Ali's True Detective co-star – and former Blade villain – Stephen Dorff is excited to see what he can do with the character, and so are we.
We have more info on Blade here.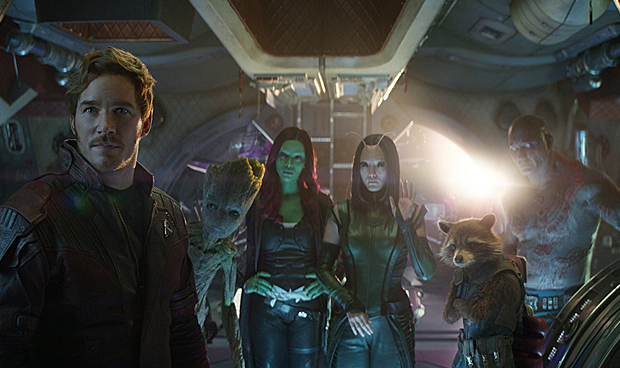 Guardians of the Galaxy Vol. 3 
Avengers: Endgame left the team in an interesting place. We broke down some of the story possibilities right here.
After a tumultuous year, which saw James Gunn fired and then rehired as Guardians of the Galaxy Vol. 3 director, he will become the first Marvel director to ever complete a trilogy for the studio. However, Gunn can't even begin filming Guardians 3 until he finishes filming The Suicide Squad for DC, which goes into production in the next few months. Once that's finished, he's free to return to the MCU.
We have everything else you need to know about Guardians of the Galaxy Vol. 3 right here.
And as for those others? Well, we're still waiting on word on Deadpool 3, as well as movies to bring the Fantastic Four and the X-Men into the MCU. Could any of those 2023 dates do the trick? It's very possible! We'll keep updating this with new information as it becomes available.