News
How Marvel Will Explore the Iron Man Legacy in the MCU
Marvel's Ironheart and Armor Wars will explore the legacy of Iron Man in vastly different ways on Disney+.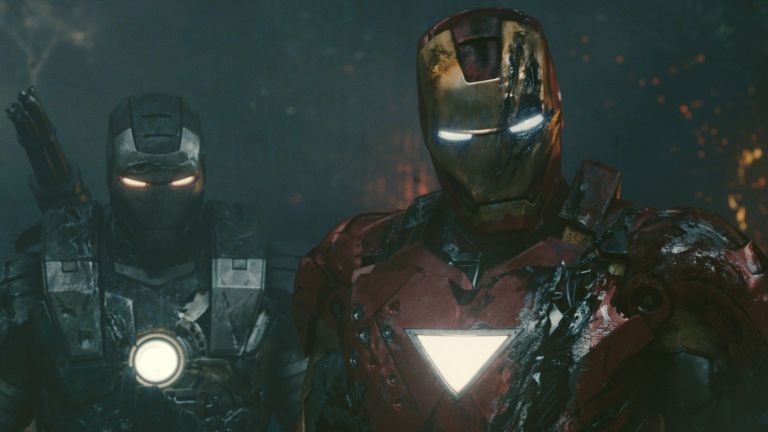 If you take a look at the first wave of Marvel Cinematic Universe shows coming to Disney+ you can trace a direct line to the core Avengers team. January's WandaVision focuses on Vision and Scarlet Witch. March's Falcon and the Winter Soldier plays in the same superspy corner of the MCU that Black Widow does while continuing the Captain America legacy. Hawkeye will feature Clint Barton training his replacement and will be the most street level MCU look since Daredevil was unceremoniously canceled. Loki is Thor's brother, for cryin' out loud. And She-Hulk, well…you get the picture.
Each of these shows is devoted to either furthering the legacy of particular Avengers, or fleshing out and exploring specific corners of the Marvel Cinematic Universe. But there's one corner of the MCU that has remained unexplored, and it's the one that started it all: Iron Man.
Yes, Tony Stark is taking ye olde dirt nap, and Robert Downey, Jr. is unlikely to have much time or interest to reprise his role as anything other than the occasional recording or AI version of his consciousness. But this is still frakkin' Iron Man we're talking about, the most important character in the MCU, the one who died so that half of existence could live, and the one who started it all. So where's HIS Disney+ TV show?
Tony Stark's impact is so big that one series isn't enough to explore both his legacy and the world he built. And that's why Disney+ will bring us two different Iron Man-centric series.
The first will explore the positive impact Tony had on the MCU. Ironheart will star Dominique Thorne (If Beale Street Could Talk) as Riri Williams, "the creator of the most advanced suit of armor since Iron Man." Riri is a teenager who creates her suit while at M.I.T. presumably while on a scholarship through Stark's September Foundation (which was introduced in Captain America: Civil War).
The other series will explore the negative implications of Tony's genius. Armor Wars will star Don Cheadle as James Rhodes aka War Machine, and it's "a classic Marvel story about Tony Stark's worst fear coming true: what happens when his tech falls into the wrong hands?"
The Armor Wars comic story from the 1980s by David Michelinie and Bob Layton is arguably the greatest Iron Man story ever told, and it's remarkable that the trilogy of Iron Man films never got around to telling it with Tony in the lead. But giving Rhodey a chance to deal with his own conflicted feelings about his former boss (and best pal) while cleaning up the fallout of Tony's inventions should make for terrific TV.
Plus, both of these shows will give Marvel an opportunity to bring in a veritable army of armored baddies that we never got to see on screen in live action, such as the Crimson Dynamo, Titanium Man, Beetle, and others. An Armor Wars and Ironheart crossover seems absolutely inevitable at some point, as well.
Don't expect either of these shows before 2022 at the earliest, but we'll keep you posted as we learn more.