Features
The Best TV Shows of 2023 (So Far)
Television has been on its A-game this year. Here are the best shows we've enjoyed in 2023 thus far.
It seems like there's always something jeopardizing the TV calendar of late. Just a few years ago, this virus you may have heard about disrupted production and threw television into chaos. Now studios are staring down the specter of a double strike that threatens to upend the fall TV season and perhaps beyond.*
*Here is where we make the helpful suggestion to Hollywood that they should meet writers and actors' very reasonable requests to avoid this.
Still, the medium always has a way of chugging along all the same. 2023 has been no different with superb new seasons of classic series and out-of-nowhere hits delighting us alike. The year may not be over yet but it's still never a bad time to take a TV vibe check. So that's just what we'll do! Here are the best TV shows of 2023…so far.
*Editor's Note: This list will be presented in alphabetical order. You can find our list of the best British TV shows of 2023 so far over here.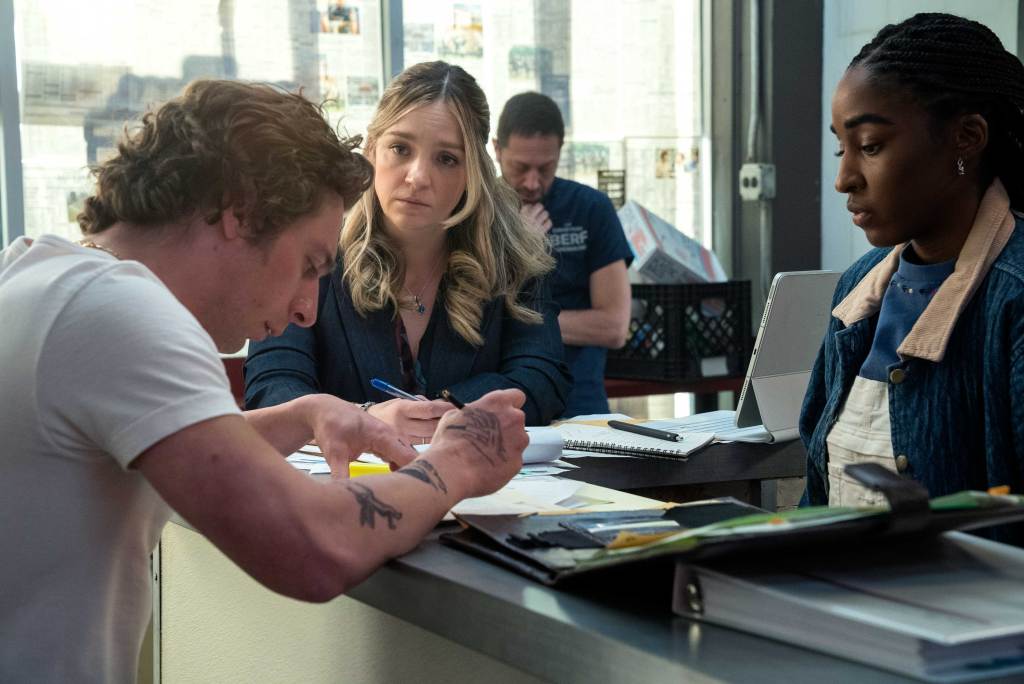 The Bear Season 2
Available on: Hulu (U.S.), Disney+ (U.K.)
One of the most incredible things about FX's The Bear is how little energy it puts into explaining itself. Does "FX's" The Bear air on FX? Nope. It's on Hulu in the U.S. and Disney+ everywhere else. This is a show about a restaurant, right? Why is it called The Bear? Because lead character Carmine "Carmy" Berzatto sometimes goes by "The Bear." Wait, isn't "The Bear" also like the name of the restaurant? Yes, but not for the first 15 or so episodes. All due respect to Disney Television's marketing efforts, but The Bear is clearly a show that relies on its own quality and word of mouth to find viewers.
Thankfully, the quality is absolutely there for The Bear. Season 1 of this restaurant drama (ludicrously labeled as a "comedy" for awards show purposes) was a grueling crucible of stress about letting something you love destroy you. Season 2 was more of the same…but even better. Not quite as cringeworthy but still plenty cathartic, The Bear season 2's 10 episodes included standouts like hour-long family drama "Fishes" and one man's story of self discovery is "Forks." The Bear is more than just the show of the summer. It's quickly becoming the show of the decade. – Alec Bojalad
Beef
Available on: Netflix (U.S. and U.K.)
Beef. It's not just what's for dinner. It's what's the driving force behind Netflix's lean, mean miniseries of the same name. Created by Lee Sung Jin, Beef tells the story of two disaffected individuals who cross paths in an unassuming road rage incident that they then let fester, destroying themselves and each other.
Ali Wong and Steven Yeun are equally superb as beefers Amy Lau and Danny Cho. Amy is a small business owner preparing to sell off her dream while Danny is a smalltime contractor trying to make up for the collapse of his family. Beef has a lot to say about Asian-American identity, the death of the American dream, and the all-consuming power of pure petty rage. It's a bit long but a great, worthwhile watch. – AB
Dave Season 3
Available on: Hulu (U.S.), Disney+ (U.K.)
What started as "that dark comedy about rappers on FX that wasn't Atlanta" has slowly blossomed into one of TV's best shows full stop. Dave Burd a.k.a. "Lil Dicky's" sort of autobiographical effort has gotten better in each of its three seasons and became the fully self-actualized version of itself this year.
Dave season 3 excels at what the show usually excels at: plumbing the neurotic depths of its increasingly complicated lead character. This fictional Dave remains a compelling, thorny mess of narcissism, white guilt, insecurity, ambition, and dick jokes. But where this batch of 10 episodes really shines is in its visual artistry. Lil Dicky's "Looking for Love" tour takes Dave across the country to appreciate diverse landscapes and equally diverse storytelling potentialities. It's a classic season of television and that's before you even get to the season's last few episodes and they're absolutely mind-blowing cameos. – AB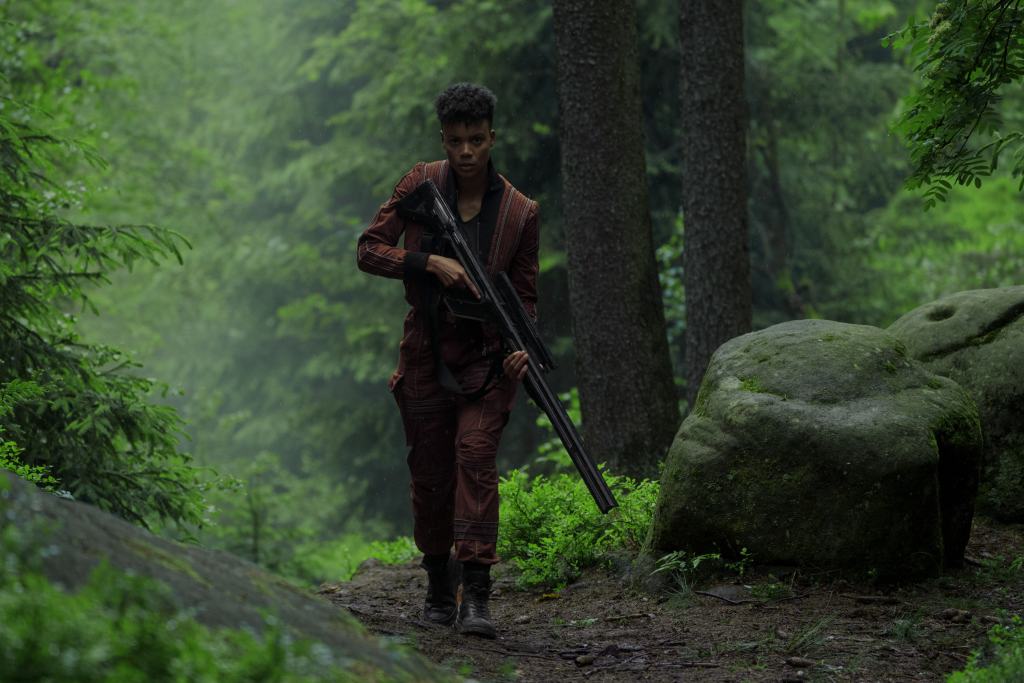 Foundation Season 2
Available on: Apple TV+ (U.S. and U.K.)
Apple TV+'s Foundation is a particularly maddening victim of this era of TV saturation. Here is a show that: 1. Has seemingly an infinite budget thanks to its trillion-dollar studio. 2. Is based on one of the Western canon's most important sci-fi stories. 3. Features Lee Pace shirtless extensively. 4. Is really good. Foundation has all of that going for it and yet the weekly episodes in its first and now second seasons seem like they come and go with little-to-no fanfare or attention.
That's a shame as this David S. Goyer-created series remains profoundly entertaining in its second season. Foundation takes what should be a prohibitively confusing storyline ("Ok so there's this mathematician, right? Actually he's more of a 'psychohistorian.' Do you know what the word 'interregnum' means because that's gonna be really important later") and dresses it up with compelling characters, great performances, and lush action sequences. By the time you find yourself invested in the identities of the Galactic Emperor's three co-equal clones (one of whom is the handsome Lee Pace), you know Foundation has you in its clutches and won't be letting go anytime soon. – AB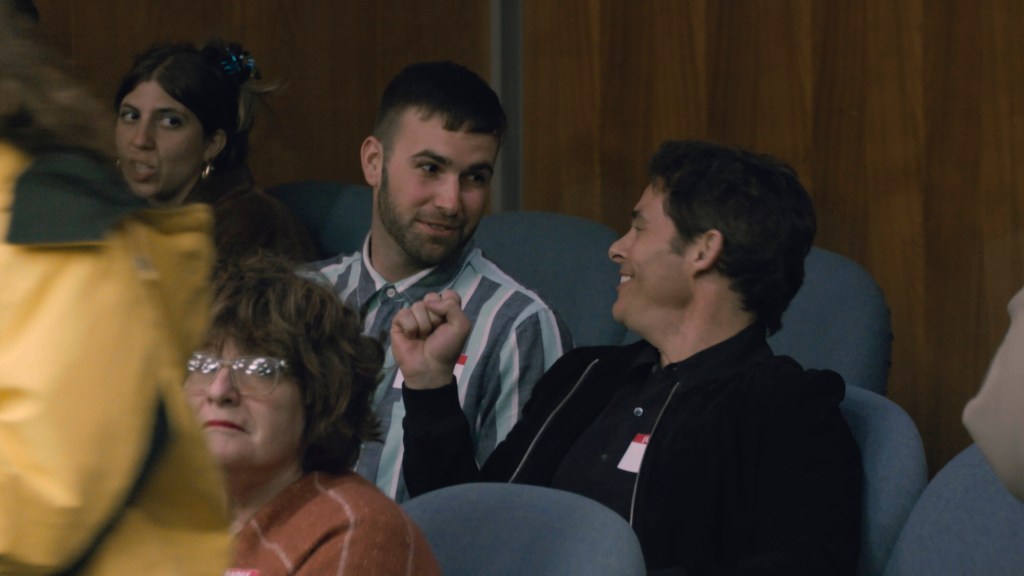 Jury Duty
Available on: Freevee (U.S. and U.K.)
Prank shows usually aren't my thing due to the overwhelming secondhand embarrassment I feel for the participants that don't know what's happening to them or why. Despite this, I decided to give Jury Duty a chance because it seemed different from other prank shows, and as a fellow Oklahoman I try to support James Marsden whenever I can. And boy, am I glad I did.
Jury Duty is about a regular guy, Ronald Gladden, who thinks he's participating in a documentary about what it's like to be on jury duty. However, what Ronald doesn't realize is that the court case is fake and everyone else is an actor. James Marsden plays himself, but Ronald believes that everyone else is a regular, normal person. Ronald is thrown into increasingly bizarre scenarios as part of this court case, and yet he never loses his cool. Ronald is such a cool dude despite everything, that it never feels like the jokes are happening at his expense. What starts off as a potentially cruel joke turns into a pretty wholesome experience for everyone, and it's hard to imagine anyone else handling this situation with the same grace as Ronald. – Brynna Arens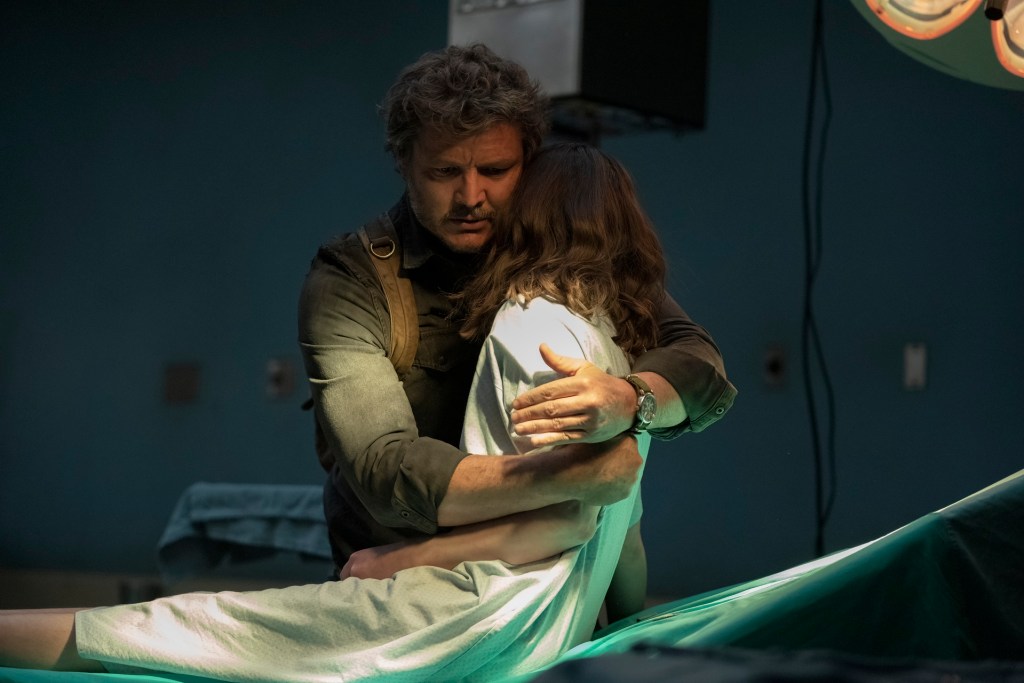 The Last of Us
Available on: Max (U.S.), Sky Now (U.K.)
For years, fans of the Naughty Dog game The Last of Us have been eagerly awaiting HBO's adaptation of the same name, hoping that it does justice to the emotional story that so many have connected with since the game's release in 2013. Thankfully, the series does just that – and so much more.
With Chernobyl creator Craig Mazin and video game co-creator Neil Druckmann at the helm, The Last of Us maintains the heart and soul of the game's story while making necessary and worthwhile changes that help translate Ellie and Joel's journey to find a cure for the zombifying fungal infection that's ravaged their world to a new medium. Pedro Pascal and Bella Ramsey, in addition to a talented cast of guest stars, bring this world to life in a way that feels familiar and fresh at the same time. The Last of Us is so much more than just a beat for beat rehash of the game's story.
It's a well-crafted addition to this universe that welcomes in newcomers and devoted fans alike with open arms. Whether you've played the game ten times and know every stage of the Cordyceps infection like the back of your hand or you have no idea what to expect from this story, I recommend keeping a box of tissues handy, you're gonna need them. – BA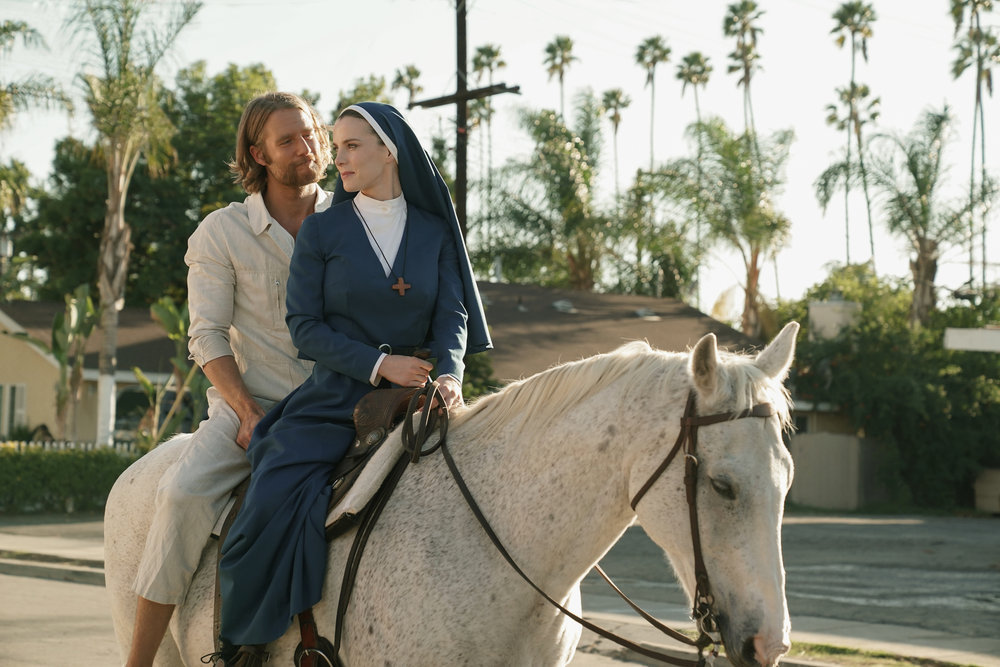 Mrs. Davis
Available on: Peacock (U.S.)
Mrs. Davis is one of those shows that feels impossible to describe to someone who hasn't seen it yet because parts of it are so wild and unexpected that watching it almost feels like a fever dream. Created by Tara Hernandez (The Big Bang Theory) and Damon Lindelof (Lost, Watchmen), the show follows Simone (Betty Gilpin), a nun who has a personal vendetta against the popular, all-knowing Artificial Intelligence known as Mrs. Davis. This A.I. claims to have rid the world of war and suffering by convincing users to do good for others in exchange for virtual reality wings.
When the opportunity arises to take out Mrs. Davis once and for all, Simone goes on a quest to find the Holy Grail with the help of her ex Wiley (Jake McDorman) and his merry band of resistance fighters led by JQR (Chris Diamantopoulos). But this description barely scratches the surface of what Mrs. Davis is about and how good it is. The show has secret cults, Hot Jesus, a zany bromance, magicians, and arguably the best surprise reveal of any show I've seen this year. Trust me, this one is worth the watch. – BA
The Other Two Season 3
Available on: Max (U.S.), Available for purchase on Apple, Google Play, Amazon (U.K.)
As sad as it is to say goodbye to The Other Two, the final season is a near perfect sendoff for the Dubek family. Season 3 sees Cary (Drew Tarver) and Brooke (Heléne York) reckon with becoming the worst versions of themselves despite achieving everything they've ever wanted, Chase (Case Walker) deal with the consequences of becoming an adult in the public eye, and Pat (Molly Shannon) struggling with just how much her family's lives have changed since Chase was discovered.
But as serious as these arcs may sound, The Other Two season 3 still features some of the funniest moments of the series, like Pat dating Simu Liu and Cary becoming an LGBTQ+ icon for voicing a "proud queer sack of mucus" in a Disney movie. The show continues to be a pitch perfect satire of the entertainment industry, and no one quite does it like The Other Two. – AB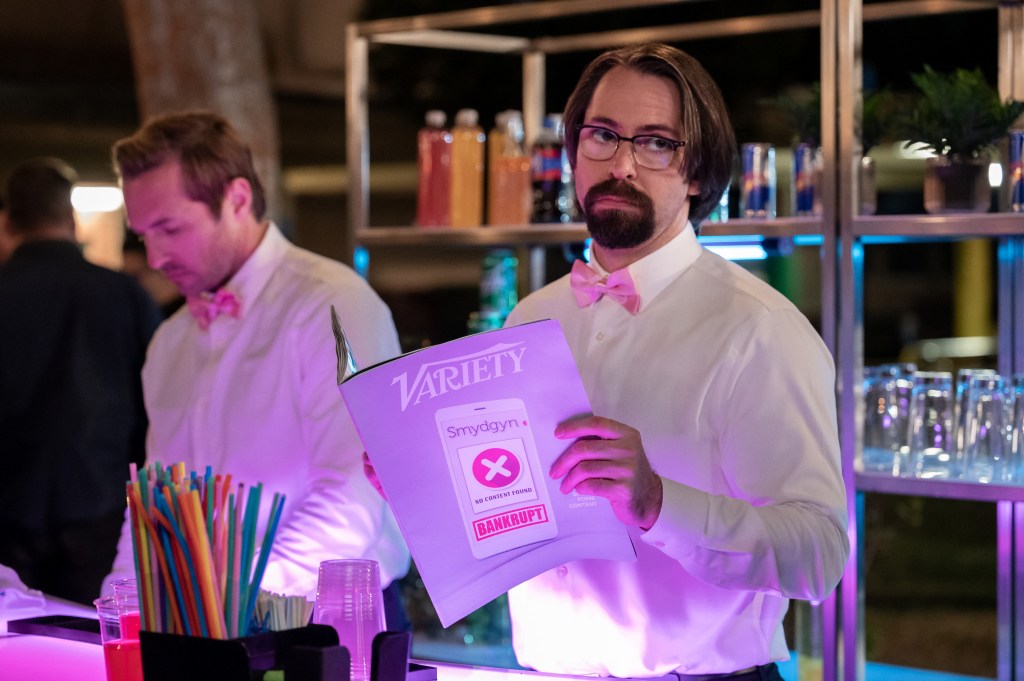 Party Down Season 3
Available on: Starz (U.S. and U.K.)
Ever since Netflix began its original streaming era with the (bad) fourth season of Arrested Development, the "re" prefix has gotten a lot of work on television. Whether it's a reunion, reboot, reimagining, or just a simple return, TV has increasingly liked to bring shows back from the dead in recent years. None of those resurrections, however, were less likely than Party Down season 3. A critical darling when its first premiered in 2009, Party Down's first two seasons on Starz were watched by approximately no one. Thanks to the magic of streaming though, the comedy about caterers in Hollywood eventually got the recognition it so richly deserved. And that recognition led into this superb third season.
Party Down season 3 doesn't strive to be a reunion or reboot but merely a long-delayed third season of the show. Almost the entirety of the original cast returns including Adam Scott, Ken Marino, Jane Lynch, and more. (Only poor Lizzy Caplan had to be left out due to a prior engagement). Everyone is still at the top of their game and complemented by new characters played by Jennifer Garner, Tyrel Jackson Williams, and Zoë Chao. There's a satisfying bittersweetness at the center of this third season as the group's dreams for Hollywood stardom, or at least something approaching happiness, remain deferred. But it's all still just so, so funny. – AB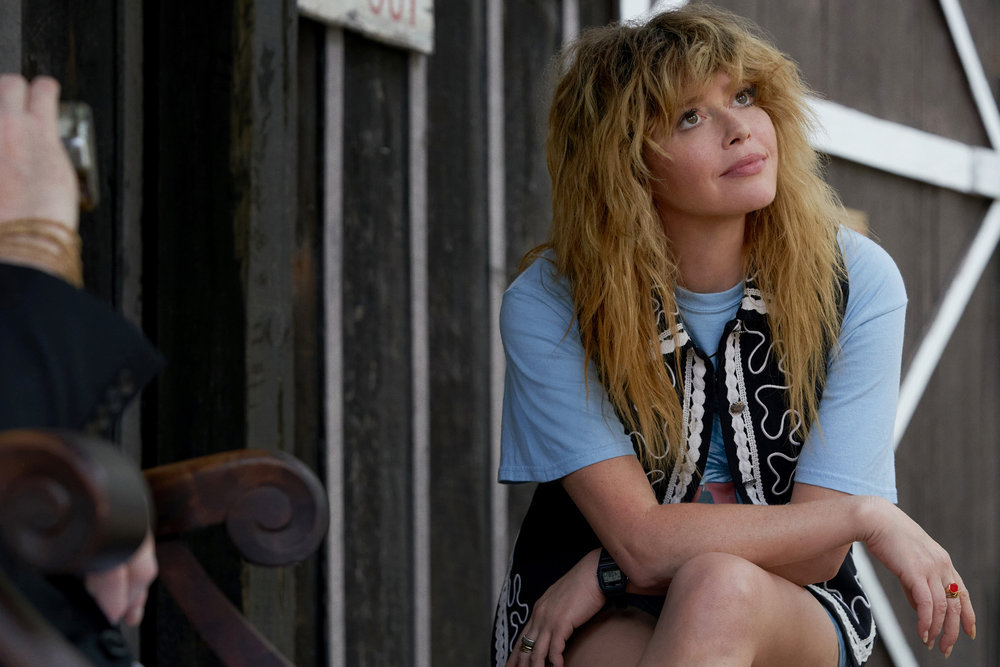 Poker Face
Available on: Peacock (U.S.)
Inspired by Columbo and other mystery-of-the-week shows, Poker Face is another reminder that episodic storytelling slaps and still has a place in the streaming world. Poker Face follows Natasha Lyonne's Charlie Cale, a human lie-detector whose skills get her on the wrong side of a powerful mob boss. She spends most of the season on the run, doing her best to avoid being caught and calling attention to herself, but as she keeps coming across suspicious murders, she can't help but use her skills to help the people she meets and uncover the killers.
While Poker Face isn't the traditional whodunnit style of mystery that Rian Johnson has become known for, the series proves that he's a master of the mystery genre. Even though we know who the killers are from the beginning of each episode, it's still so much fun to watch Cale interact with the show's stacked cast of guest stars as she works to solve the mystery for herself. – BA
Reservation Dogs Season 3
Available on: Hulu (U.S.), Disney+ Release Date TBD (U.K.)
There's magical realism done for magical realism's sake and then there's magical realism done for your, the viewer's, sake. Reservation Dogs is decidedly the latter. In its third and final season, this FX coming-of-age comedy about indigenous teens in their small Oklahoma hometown has evolved into something special on damn near the level of pure American myth.
Always happy to dip its toe into the fantastical (largely thanks to the presence of Bear Smallhill's affable but ineffective spirit guide William Knifeman), Reservation Dogs has now fully embraced the larger picture with episodes flashing back through a vibrant Native American history filled with dumbass Spanish conquistadors, unimaginably cruel American Indian boarding schools, and of course: our old friend The Deer Lady (Kaniehtiio Horn). As our core four of Bear (D'Pharaoh Woon-A-Tai), Elora (Devery Jacobs), Cheese (Lane Factor), and Willie Jack (Paulina Alexis) mature, so too does the brilliant show around them. – AB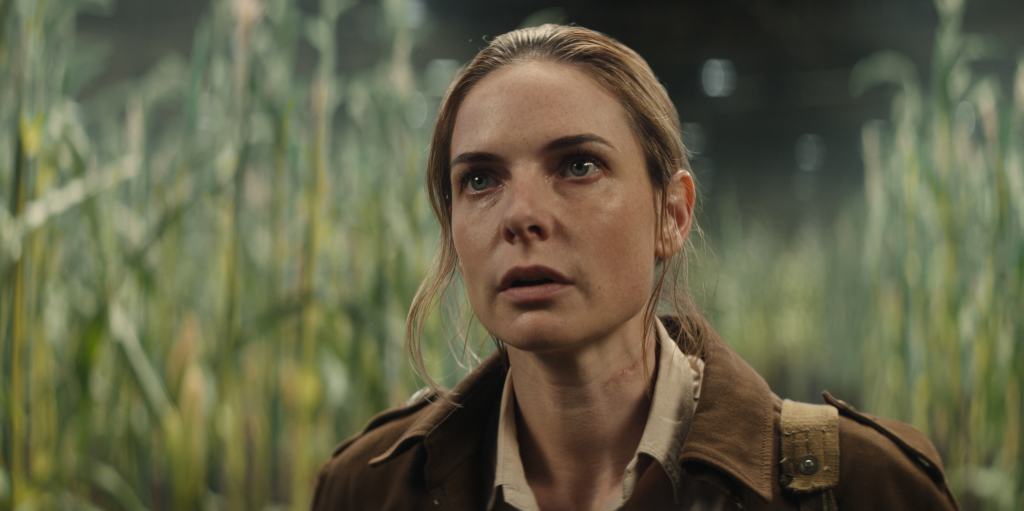 Silo
Available on: Apple TV+ (U.S. and U.K.)
Based on Hugh Howey's Wool series of books, Apple TV+'s Silo is set in a world where all of humanity lives in an underground silo to protect them from the toxic wasteland the Earth has become. But it's not just the dangers of the outside world that the silo inhabitants have to worry about – after silo mechanic Juliette (Rebecca Ferguson) becomes sheriff under mysterious circumstances, she starts to uncover a conspiracy that puts her and everyone she loves in danger.
Not only does Silo have an intriguing mystery and great performances from its actors, but it also features impeccable production design that emphasizes both the vastness and claustrophobia of the silo. Even though Silo is set in the future, its production design looks both futuristic and set in the past, just like Loki and The Hunger Games. We don't yet know why the Earth is toxic and humanity is forced to live underground, but that doesn't make the world of Silo feel any less real. – BA
Star Trek: Strange New Worlds Season 2
Available on: Paramount+ (U.S. and U.K.)
After a stellar first season, expectations were high for the second season of Star Trek: Strange New Worlds, but to no surprise these expectations were well exceeded. Continuing to embrace a more episodic format, Strange New Worlds season 2 gave us the franchise's first musical episode, a time travel romance, more Spock hijinks, and a season finale that has me hoping that the AMPTP will agree to SAG-AFTRA and the WGA's reasonable terms sooner rather than later.
The series isn't afraid to tackle heavy material like PTSD and the aftermath of war in one episode and do a zany crossover in another, and they manage to do it without too much emotional whiplash. Whether you're a die-hard Trekkie, casual fan, or this is the first Star Trek thing you've ever seen, it's hard not to find something in Strange New Worlds for everyone. – BA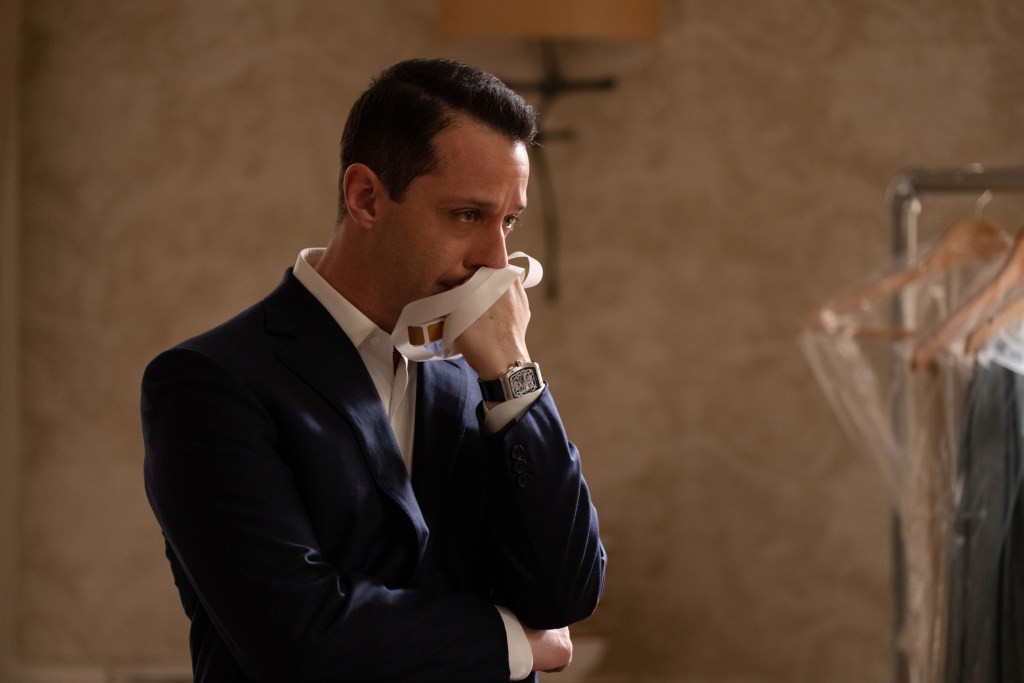 Succession Season 4
Available on: Max (U.S.), Sky Now (U.K.)
A simple fact of life is that TV is just better when a great HBO drama is on. Ever since The Sopranos first premiered in 1999, great HBO dramas have had a way of dominating the pop cultural conversation like little else. Still, even in the hallowed canon of great HBO dramas, few ever saw as perfect a run of episodes as Succession's fourth and final season presented this year. From its brilliant first episode to its shocking third episode twist and all the way through its gutting finale, Succession season 4 brought its A-game every week.
At first one might want to dismiss Succession's overrepresentation among this years' Emmy award nominees as Emmy voters asleep at the wheel. But on closer inspection we defy you to find someone in this cast and crew who should be left out of award consideration. Succession season 4 was simply a group of ultra talented people operating at the absolute height of their powers. It's no wonder then that they turned in an all-time season of television. – AB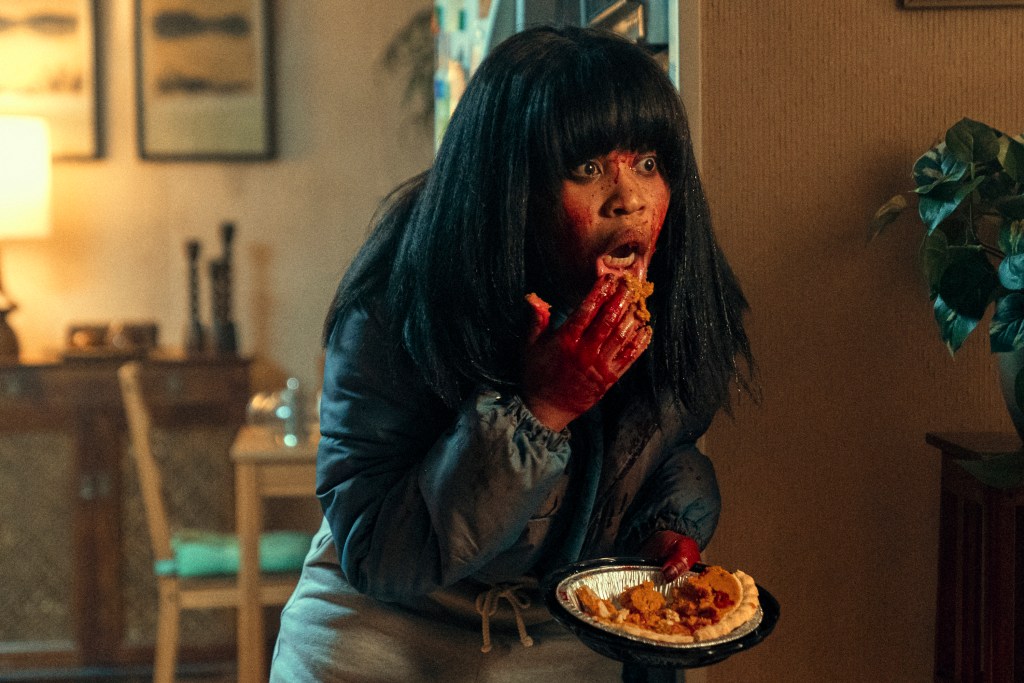 Swarm
Available on: Prime Video (U.S. and U.K.)
Despite a paltry seven-episode order and relatively simple premise ("pop star superfan goes on murder spree"), Prime Video's Swarm was one of the most unexpectedly ambitious series of the year. Creators Donald Glover (Atlanta, Childish Gambino, et. al.) and Janine Nabers envisioned the story as a "post-truth Piano Teacher mixed with The King of Comedy" that incorporated elements of TV antiheroes like Tony Soprano for lead character Dre Greene (Dominique Fishback). On top of that already gonzo premise, the show's writers combed social media for examples of real life Stan culture extremism.
The end result is a hallucinatory blood-soaked journey through the American south that's hard to take your eyes off of. So much of the reality of Swarm is up for debate. Is Dre really doing this? Is the Beyonce-esque object of her obsession Ni'Jah even real? Wait, is that Billie freaking Eilish? What isn't up for debate, however, is that Swarm is an endlessly inventive narrative experience that's undoubtedly one of 2023's best TV shows. – AB