News
The Last of Us' HBO Crew Tease Season 2's Controversial Twist
The good news is that The Last of Us Season 2 will probably closely follow its source material's story. The bad news is that The Last of Us Season 2 will probably closely follow its source material's story.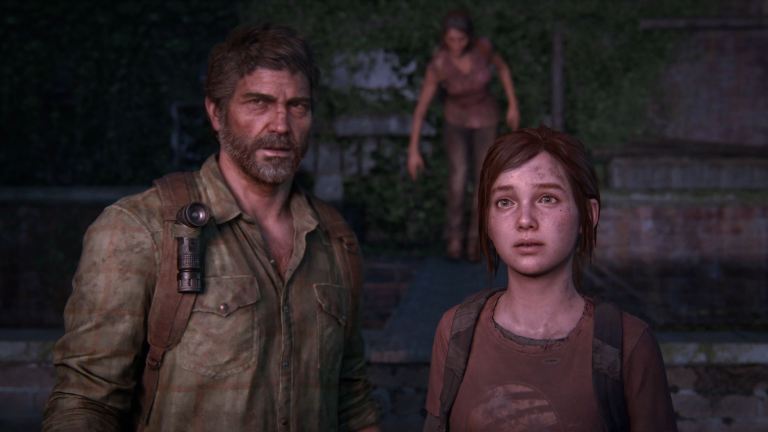 This article contains spoilers for The Last of Us Part 2 game.
HBO's live-action adaptation of The Last of Us wowed audiences and demonstrated that, with the right team, you can turn a beloved video game into an equally beloved TV show. While the HBO show's accuracy to the source material was seen as one of its best features, it seems there's a small chance that Season 2 could play with The Last of Us Part 2's biggest twist.
Recently, Esquire published an article about Pedro Pascal's many successes. Everything from The Mandalorian to The Last of Us was up for discussion, and, of course, the subject of The Last of Us' next season was eventually broached. As suspected, that season will be based on The Last of Us Part 2: a game in which Pascal's character, Joel Miller, dies quite a brutal death fairly early on. Although, you can't say Joel didn't have it coming since he did kill quite a few people in The Last of Us' final act. Sure, they were going to cut open Ellie's brain to make a Cordyceps vaccine that would have (maybe) saved humanity, but Joel probably could have just winged a few people (especially the final doctor).
Regardless, that act leads to Joel's death at the hands of that doctor's daughter, Abby. Joel's death at Abby's hands has proven to be one of the most divisive plot points in recent gaming history. When asked how closely the show would follow that scene, showrunner Craig Mazin tried to play it cool.
"This should be fairly obvious to anyone by now, but I don't fear killing characters," Mazin explained. "But the important thing to note is that neither Neil [Druckmann] nor I feel constrained by the source material."
To put it bluntly, Mazin gave a non-answer, which is potentially a boon. Revealing which way the show will go one way or another would ruin the surprise (whatever it is). However, when asked about that same scene, Pascal offered a more concrete answer. 
"It wouldn't make sense to follow the first game so faithfully only to stray severely from the path," Pascal says. "So yeah, that's my honest answer." 
Admittedly, Pascal may or may not have knowledge of what is going on in the writer's room, and he also never played the games. However, he is still confident the next season of The Last of Us will follow the source material's narrative beat for beat, regardless of the outcome. 
For the sake of argument, let's assume that Pascal is correct and The Last of Us' second season plot twist will remain unchanged from the game. Maybe it alters a few details to keep people on their feet, but let's assume Joel still dies. What will happen after that? Gamers know Ellie will try to kill Abby from there, and that Joel still appears during extended flashback sequences. Given what Ellie actress Bella Ramsey has said of Pascal, it's obvious she would like him to at least be around for those sequences.
"I've learned a lot from him to be kinder to myself, which is a thing I'm not very good at, in terms of the pressure he puts on himself," Ramsey says. "But I guess that's something that he taught me hypocritically, then I taught back to him."
Perhaps if Joel is killed off, Pascal will stick around to help keep Ramsey in good spirits. Still, given this connection between the actors, it's not surprising Ramsey will not take that hypothetical death scene lightly:
"If that does take place in the show, I don't know that I'm emotionally ready for it," Ramsey explains.
It's interesting that some of the cast and crew seem to be using language that suggests Joel's death isn't set in stone. Of course, it would be absolutely wild if it doesn't happen, even if it happens in a slightly altered form. Should Mazin let Joel die in the show, that will definitely surprise non-gamer viewers, but if he doesn't, that move will come as a major shock to gamers instead (though everyone would eventually be rocked by the fallout that stunning decision would undoubtedly lead to). No matter what, a good chunk of The Last of Us audience will probably be shocked when Joel meets Abby.