Features
Mrs. Davis Cast: Where You've Seen Betty Gilpin Before
Led by GLOW's Betty Gilpin, the cast of Mrs. Davis is filled with familiar faces to TV and sci-fi fans.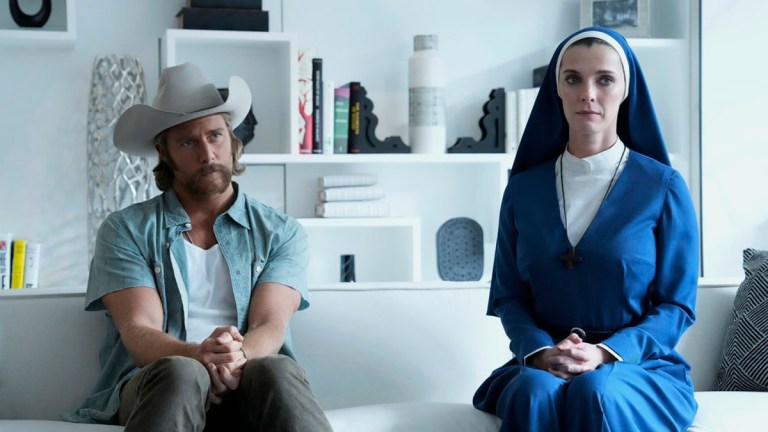 Created by Damon Lindelof and Tara Hernandez, the Peacock series Mrs. Davis is set in a world where an all-knowing artificial intelligence has essentially created world peace. Known by a variety of names around the world, including Mrs. Davis, this A.I. encourages its followers to do tasks for it in order to gain virtual reality "wings." But not everyone believes that this A.I. is the benevolent savior of humanity it appears to be. A nun named Simone and a secret organization that involves her ex-boyfriend and his best friend become involved in a quest to get rid of Mrs. Davis for good. All they have to do is track down the mythical Holy Grail.
As with most Damon Lindelof (Lost, Watchmen) series, there's a lot going on with the characters of Mrs. Davis. While diving too deep into these characters gets into spoiler territory, here's what we can share about these characters and the actors who play them without giving too much away.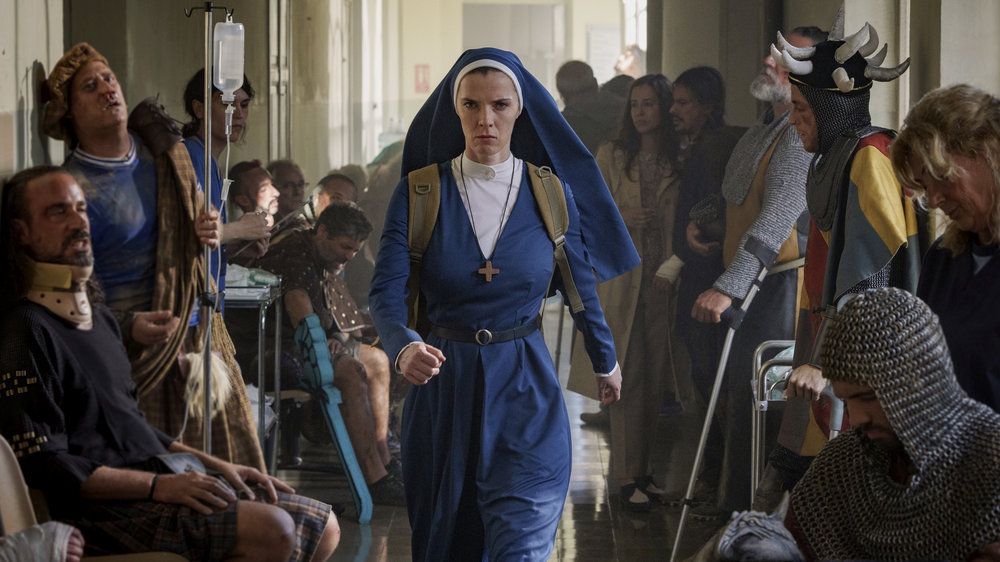 Betty Gilpin is Simone
Simone is a nun who has devoted herself to God and lives a life of seclusion, when she's not going after sketchy magicians that is. When she discovers that the world has begun to effectively worship an artificial intelligence known as Mrs. Davis, she decides to fight against it, skeptical of the hold this A.I. has on humanity. Simone is played by Betty Gilpin, an actor most known for her roles in the Netflix series GLOW and the controversial 2020 movie The Hunt, also co-written by Damon Lindelof.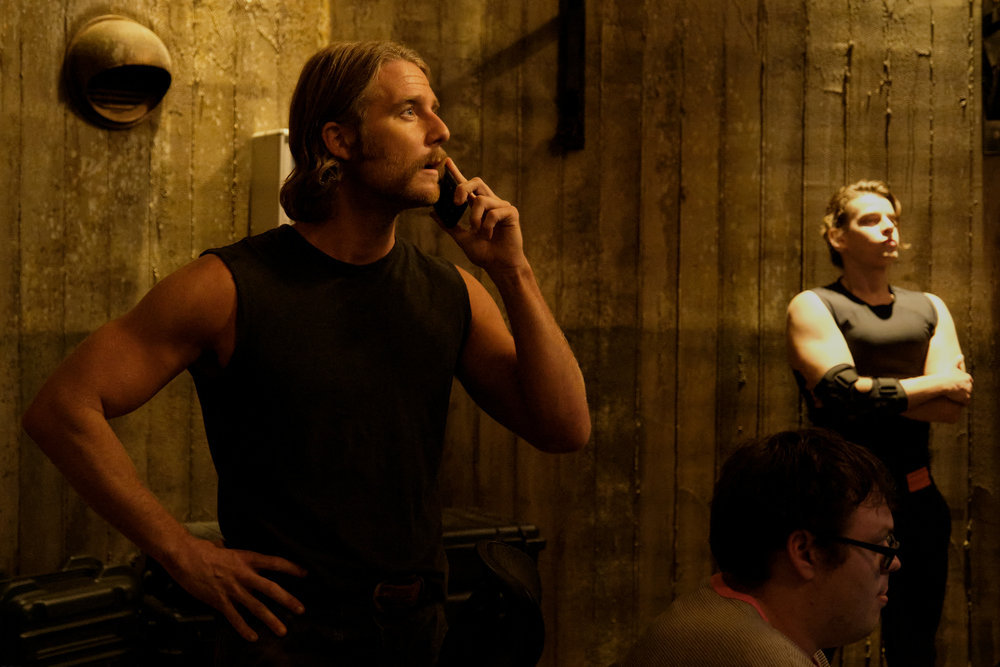 Jack McDorman is Wiley
Despite being Simone's ex-boyfriend, Wiley decides to help her on her crusade against Mrs. Davis. Wiley is played by Jack McDorman, another Lindelof alum who appeared in Watchmen. McDorman has also appeared in the What We Do in the Shadows TV series and Dopesick.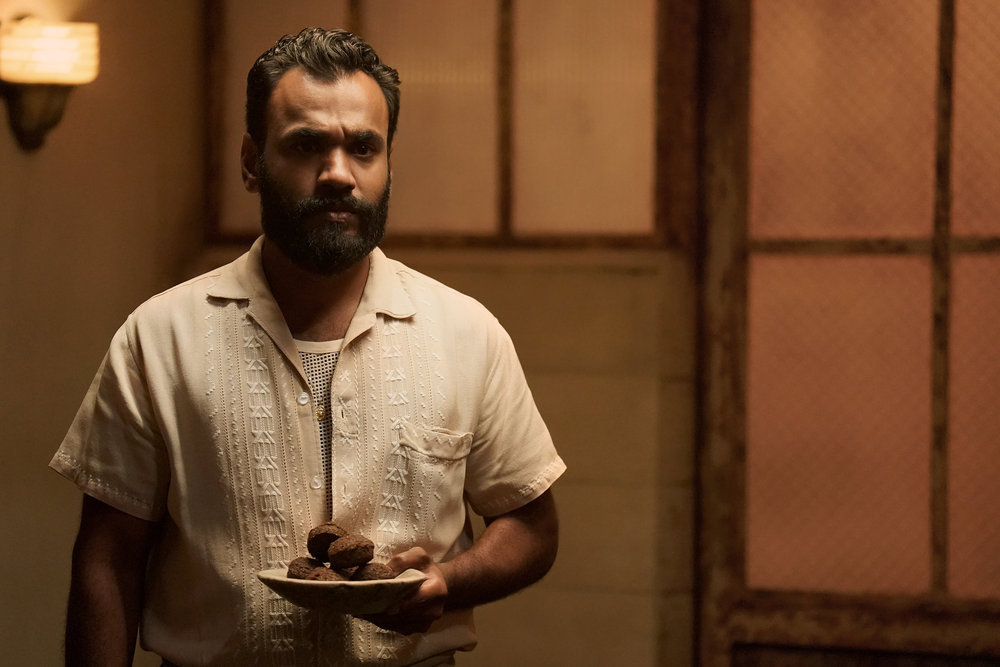 Andy McQueen is Jay
Jay owns a restaurant frequented by Simone, and is responsible for setting her off on the quest against Mrs. Davis. Jay is played by Andy McQueen, who you may recognize from Station Eleven and Outer Banks.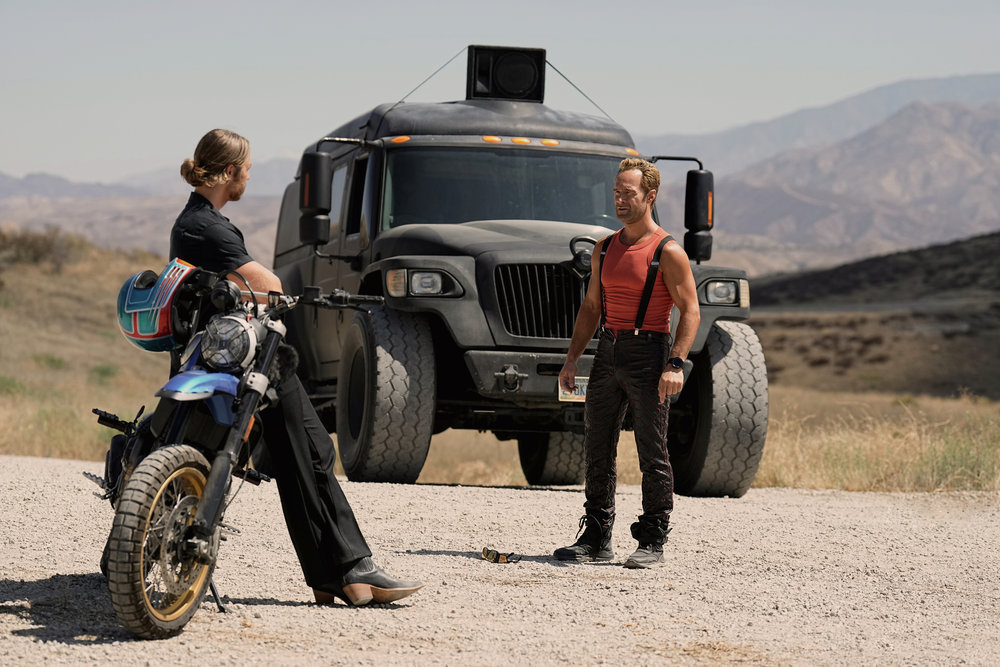 Chris Diamantopoulos is JQ
JQ is Wiley's best friend and confidant and works with him and Simone to take down Mrs. Davis. Chris Diamantopoulos is JQ, who has appeared in True Story and Daisy Jones & the Six. He is known for his viral role as Russ Hanneman on Silicon Valley. He is also the current voice for Mickey Mouse in The Wonderful World of Mickey Mouse.
Elizabeth Marvel is Celeste
Elizabeth Marvel plays Simone's mother, Celeste. You may recognize her from her roles in Homeland, Manifest, and Law & Order: Special Victims Unit. Marvel is also set to appear in the upcoming series Love & Death.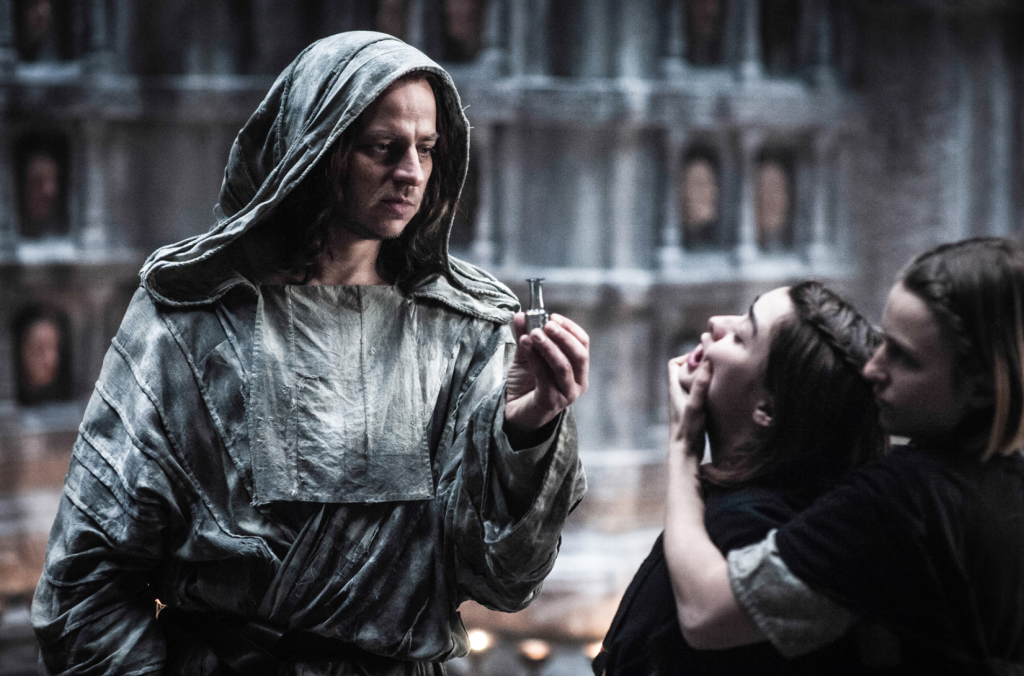 Tom Wlaschiha is Father Ziegler
Father Ziegler is a priest connected to the Holy Grail and Mathilde's shadowy group of women. Game of Thrones (Jaqen H'ghar) and Stranger Things (Dimitri) alum Tom Wlaschiha brings his talents to Ziegler in Mrs. Davis.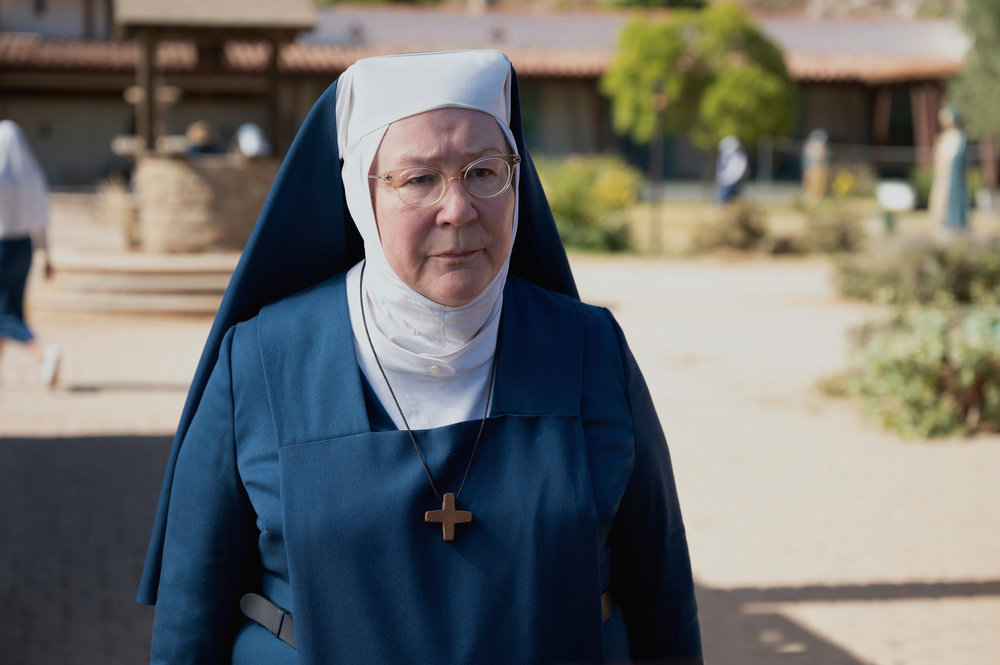 Margo Martindale is Mother Superior
Margo Martindale plays the matriarchal Mother Superior of Simone's convent. Martindale has had a long career, though you may recognize her from her most recent roles in Cocaine Bear, Your Honor, and Netflix's The Watcher.
Katja Herbers is Mathilde
Mathilde is the leader of a secret group of women connected to the Holy Grail and Simone's quest to find it. Mathilde is played by another Lindelof alum Katja Herbers, who has appeared in The Leftovers. You may also recognize Herbers from her roles in Westworld, The Americans, and Evil.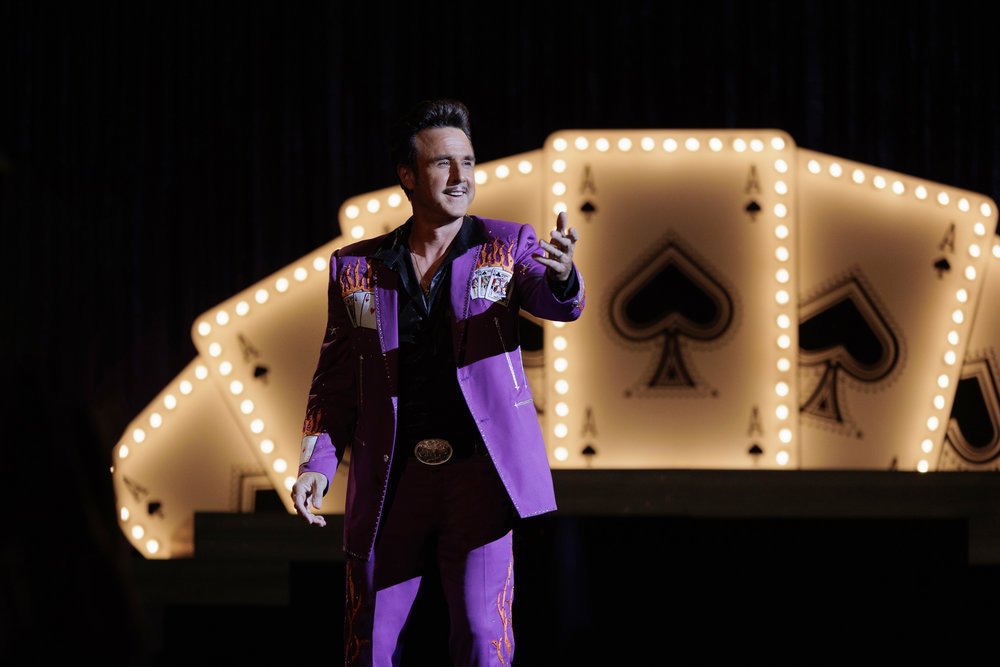 David Arquette is Monty
David Arquette plays Simone's father Monty, a magician in Reno, Nevada. Monty is the reason that Simone goes after magicians in her downtime and why she's so skeptical of Mrs. Davis. Arquette is most known for his role in the Scream franchise, though he has also appeared in The Adventures of Sharkboy and Lava Girl and the recent video game The Quarry among many other projects.
Mrs. Davis premieres its first four episodes Thursday, April 20 on Peacock.