Features
Swarm Cast: Inside Billie Eilish's First TV Role
Prime Video's Swarm features great performances from both its main cast and unexpected guest stars. Here are the actors that bring this intense story to life.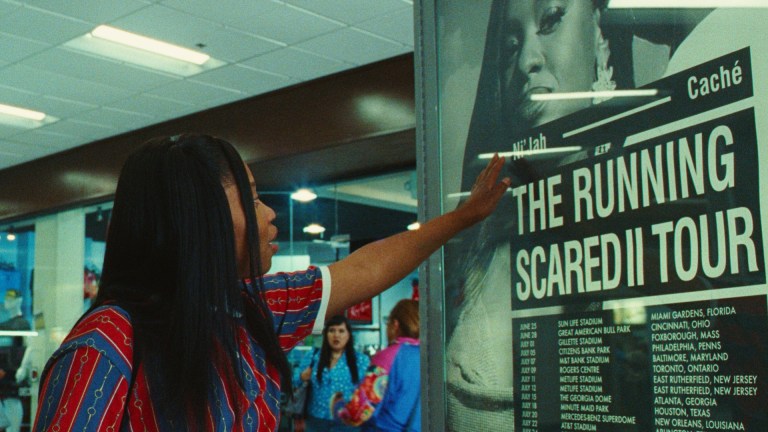 Created by Donald Glover and Janine Nabers, the Prime Video series Swarm follows a young woman, Dre, whose obsession with a Beyoncé-like superstar takes her down a dark and violent path. The series is an intense look at the dangers of fandom that is surprisingly based on true stories. Swarm follows Dre on a journey across the U.S. as she tries to take down haters and finally meet her idol. While the cast for this series isn't large, there are a few unexpected guest stars that Dre meets throughout her journey. Let's dive into the main actors that bring this surreal story to life as well as the surprising guest appearances you can look forward to.
Swarm Main Cast
Dominique Fishback is Dre
Dre is a super-fan of pop superstar Ni'Jah and a devoted member of her fanbase called The Beehive. Dre's obsession with the singer takes her across the U.S. and she begins a violent vendetta against those who would dare speak ill of Ni'Jah. She hopes that Ni'Jah will see how devoted to her she is, and that they'll become friends. Dre is played by Dominique Fishback, who has also starred in Judas and the Black Messiah, Project Power, and The Hate U Give, though she first came to be known to TV audiences through The Deuce.
Chloe Bailey is Marissa
Chloe Bailey plays Marissa, Dre's sister and roommate who is also a fan of Ni'Jah, though not as intensely as Dre is. Marissa and Dre don't always see eye to eye, but they are fiercely protective of each other. Chloe Bailey is well-known for her music both as a solo artist and as a member of the duo Chloe x Halle (alongside sister Halle Bailey) as well as her role as Jazz Forster in Freeform's Grown-ish. Bailey contributed to the creation of Ni'Jah's music on the show, telling Den of Geek: "I didn't have to break any character to have music a part of this show. That was cool to me as a musician."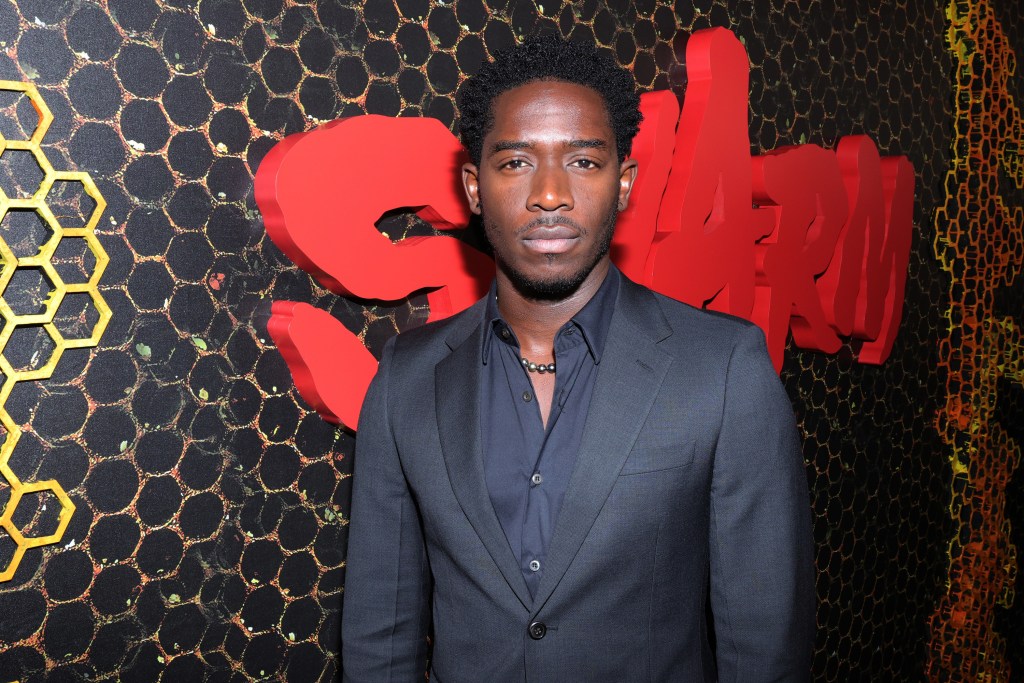 Damson Idris is Khalid
Khalid is Marissa's boyfriend and a cause of tension between the sisters. He likes to push Dre's buttons and teases her for her obsession with Ni'Jah. Khalid is played by Damson Idris, who you'll likely recognize from his roles in Snowfall and Black Mirror.
Unexpected Guest Stars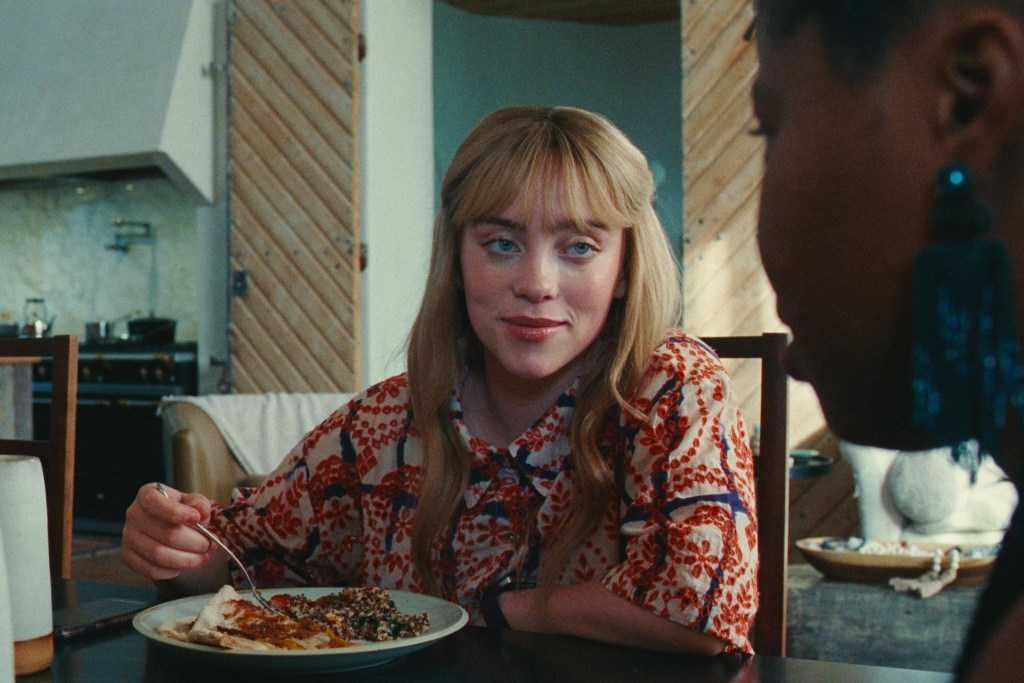 Billie Eilish is Eva
Singer Billie Eilish appears in Swarm episode 4 as Eva, the leader of a women's empowerment cult, which resembles the real life organization NXIVM. She takes Dre under her wing and offers her a chance to see Ni'Jah in concert, but Dre becomes hostile toward the cult after Eva's true intentions are revealed. While this is Eilish's first dramatic role, the talented performer hosted Saturday Night Live in 2021 and lent her voice to The Simpsons Disney+ special "When Billie Met Lisa."
Paris Jackson is Hailey
Paris Jackson plays Hailey, a stripper that Dre befriends in episode 2 while working in the same club. While Jackson is most known for being the daughter of Michael Jackson, she is also making a name for herself as an actor, appearing in other TV series like MTV's Scream and American Horror Stories.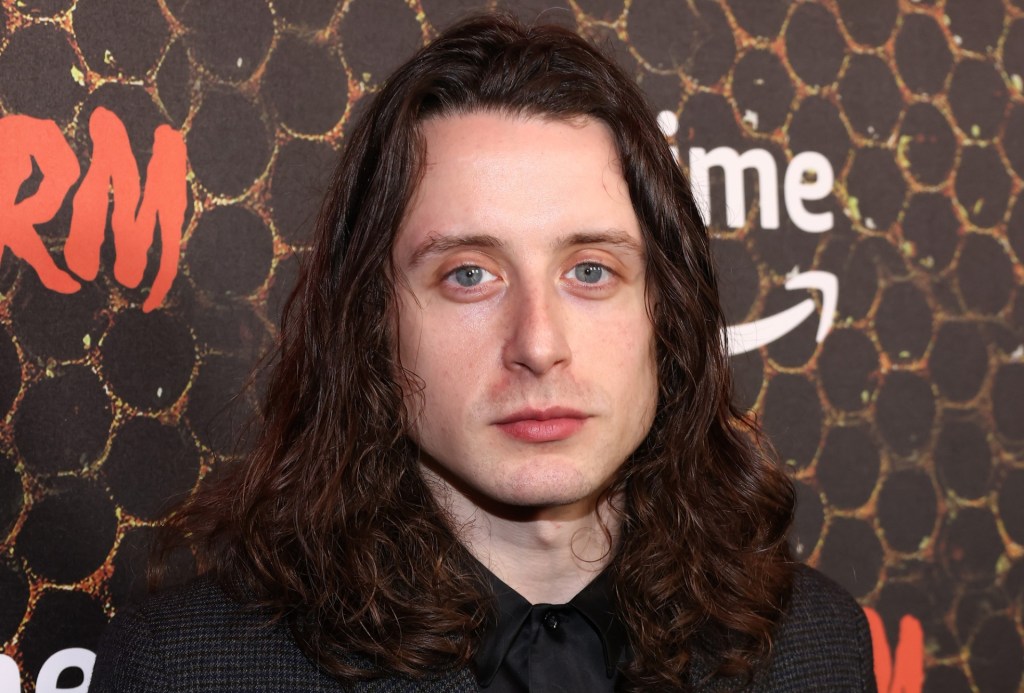 Rory Culkin is Marcus
Rory Culkin makes a brief appearance in the first episode as Marcus, a man that Dre goes home with after a night out. Like the other Culkin brothers Kieran and Macaulay, Rory has had a long acting career, though you'll likely recognize him the most from his recent role as Samuel Lafferty in Under the Banner of Heaven and his role as Charlie in Scream 4.