Features
Would 2023's Oscar Movie Flops Have Been Box Office Hits Just a Few Years Ago?
Many Oscar contenders (and those intended to be) failed to connect with audiences this season. Would things have been different before streaming and COVID?
There's no question about it: the double whammy of streaming and COVID has permanently changed the landscape of traditional moviegoing. The discovery by audiences that they could watch all kinds of original new movies at home, both during and after a vicious worldwide pandemic that closed down theater-going for the better part of two years, has left traditional cinema—and particularly independent films—in a precarious place.
With few exceptions, audiences are only making the increasingly expensive trek to the movies (tickets, gas, parking, concessions, sometimes babysitters) for movies that are less films and more "experiences." That would be your Marvel, Avatar: The Way of Water, Top Gun: Maverick, and so on. While not every one of those strikes a chord with the public either (hello, Black Adam), the biggest hurt has clearly been put on independent, adult-oriented movies (comedies, family dramas, historical epics), and even more specifically on the flurry of awards contenders that largely come out every fall.
The last two Best Picture winners, Nomadland and CODA, were an independent release and a streaming service film, respectively, with the former grossing just $39 million worldwide and no real figures available for how many people have seen the latter. Out of the 18 Best Pictures nominees of the past two years, only one, Dune, made any sizable money at the box office, with many of the rest either tanking outright or premiering primarily on streaming outlets, which thereby made box office figures moot.
This year looks similar too. While there are a few more blockbusters among this year's nominees, including Top Gun: Maverick, Avatar: The Way of Water, Elvis, and the trend-defying indie sensation, Everything Everywhere All at Once, many others have failed to attract audiences despite initially exclusive theatrical releases. Some, like Till, Armageddon Time, and She Said, not only have tanked in ticket sales but were all but shut out of this year's Oscar nominations as well. One might even speculate that several of these films' inability to win over audiences cost them on the Oscar ballot.
Is the audience willing to leave the house for these films truly gone, wiped out by streaming, the ongoing closure of theaters, and the lingering effects of the pandemic? Are audiences seeking pure escapism for their multiplex excursions instead of more complex indie fare?
We suspect the answer is both, since films of this nature–sophisticated, nuanced, mostly indie awards bait, for lack of a better way to describe them—were doing much better even just a few years ago. As we see below, there are a number of direct comparisons between some of this year's Oscar contenders and the winners/nominees of years past. What seems sadly all too clear is that the time in which these films could actually win critical acclaim and filmmaking honors while also making solid box office bank is at an end. What this means for the future of cinema itself is anyone's guess at this point.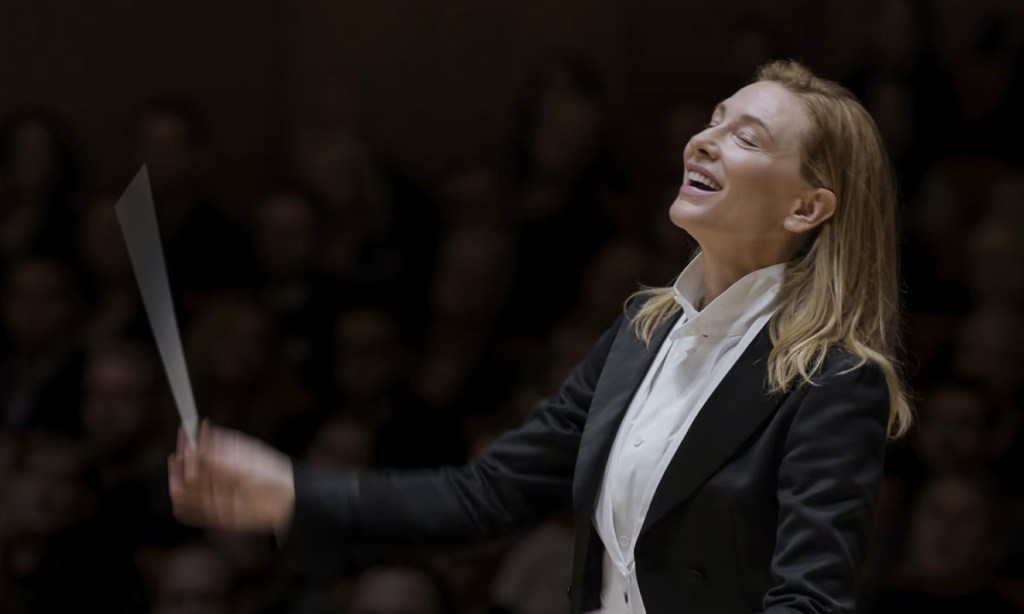 Tár
Tár came out of last year's festival season with massive critical acclaim (90 percent on Rotten Tomatoes) and tremendous anticipation for both the return of director Todd Field after 19 years away and a towering performance by Cate Blanchett that put her right at the front of the race for Best Actress, where she remains the wide favorite. In fact, Tár deserves all the acclaim it's garnered and is easily one of the best films of 2022. But that has not turned into anything near box office success. The reportedly $35 million, 158-minute film has earned a meager $7 million globally. Was it the marketing? The subject matter (a famous yet self-absorbed composer bumps up against, and is destroyed by, cancel culture)? The exodus from arthouse theaters? Perhaps all three.
Compare this to Cate Blanchett's last big Oscar-courting (and Oscar-winning) lead in a drama about a troubled woman, 2013's Blue Jasmine. Arguably Woody Allen's last great film (and released before the old allegations against him resurfaced as part of the #MeToo wave), the movie featured not just a superb performance from Blanchett but a pointed, tragic script. It was enough to send Jasmine to a $100 million gross worldwide—making it one of Allen's top three highest grossing films ever. Blanchett even celebrated its box office success in her Oscar speech. The market for a Blanchett performance like this was there a decade ago…. now, not so much.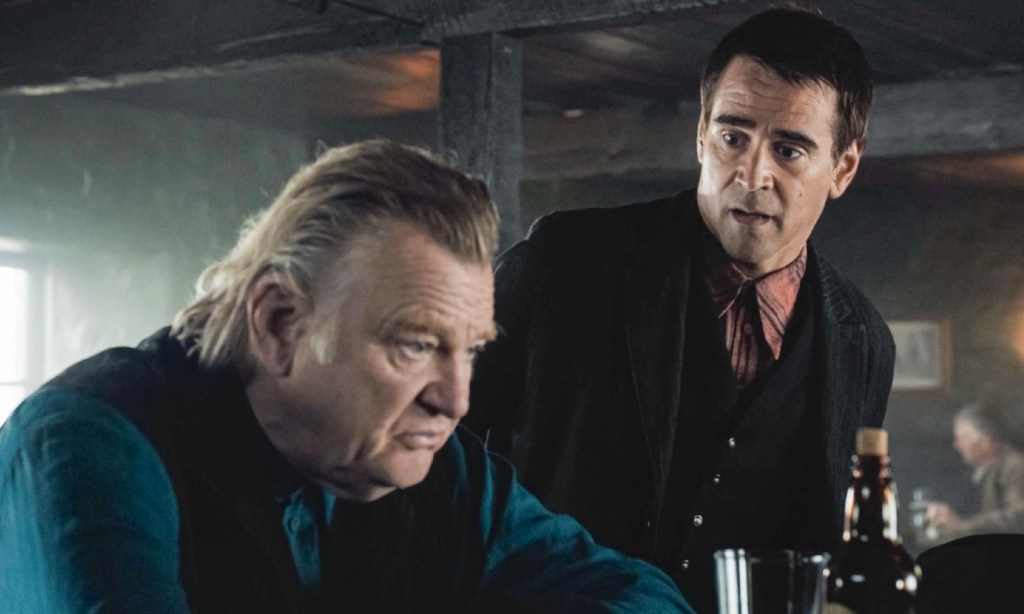 The Banshees of Inisherin
The films of writer-director Martin McDonagh aren't an easy sell to begin with. They're often dark, sad, and yes, funny, but in an often darkly sad way. They're very much arthouse fare, but they are almost always critically acclaimed, especially for McDonagh's writing and the performances he gets out of his stars. His second pairing of Colin Farrell and Brendan Gleeson, in this tale of a friendship gone asunder on a remote Irish island in 1923, is masterful, and Farrell should walk away with a well-deserved Best Actor Oscar. Yet Banshees never expanded past 900 theaters or so in the U.S. and has earned a modest if decent $28 million worldwide—perhaps the best showing of the films we're discussing here.
McDonagh's last film, 2017's Three Billboards Outside Ebbing, Missouri, was similarly challenging material and also earned a number of Oscar noms, with stars Frances McDormand and Sam Rockwell winning Best Actress and Best Supporting Actor for their work, respectively. It also moved considerably more tickets, racking up $54 million in the U.S. and a worldwide gross of $162 million (it probably peaked at 1,500 theaters in the U.S.). Banshees might have done comparable business back in the pre-pandemic era. If one goes further back, even the first McDonagh/Farrell/Gleeson team-up, 2008's In Bruges, took in $34 million worldwide, although it never got into more than 232 theaters.
The Fabelmans
As with a number of movies and filmmakers on this list, we have to speak a hard truth here: Steven Spielberg has been on something of a commercial cold streak in recent years. With the exception of 2017's The Post, his last few films have significantly underperformed at the box office, especially relative to cost. Last year's brilliant West Side Story was a major box office disappointment, even when taking the aftermath of COVID into account. Sadly, his excellent autobiographical coming-of-age drama, The Fabelmans, has followed the same path, earning only $21 million worldwide since its November release (albeit against a much lower $40 million budget) while also being the most mainstream release on this list.
Since there's no direct comparison in Spielberg's own work of the last 10 or 20 years, two other recent family dramas/Oscar contenders come to mind. The first is 2011's The Descendants, from director Alexander Payne and starring George Clooney, a film about a father and husband coming to terms with both his wife's death and shocking family secrets, which grossed $177 million worldwide against a tidy $20 million budget. It was nominated for five Oscars and won for Best Adapted Screenplay.
The other film is the following year's Silver Linings Playbook, a David O. Russell film about family dysfunction and two troubled adults (Bradley Cooper and Jennifer Lawrence) finding love after tragedy. Also a heavy Oscar contender (with eight nominations and a Best Actress win for Lawrence), Silver Linings Playbook earned $236 million worldwide (against a $21 million budget), impressive even back then for a sophisticated adult dramedy. Is The Fabelmans' subject matter (a famous filmmaker's life story) or lack of star power (Michelle Williams and Paul Dano don't put butts in seats) to blame in 2023?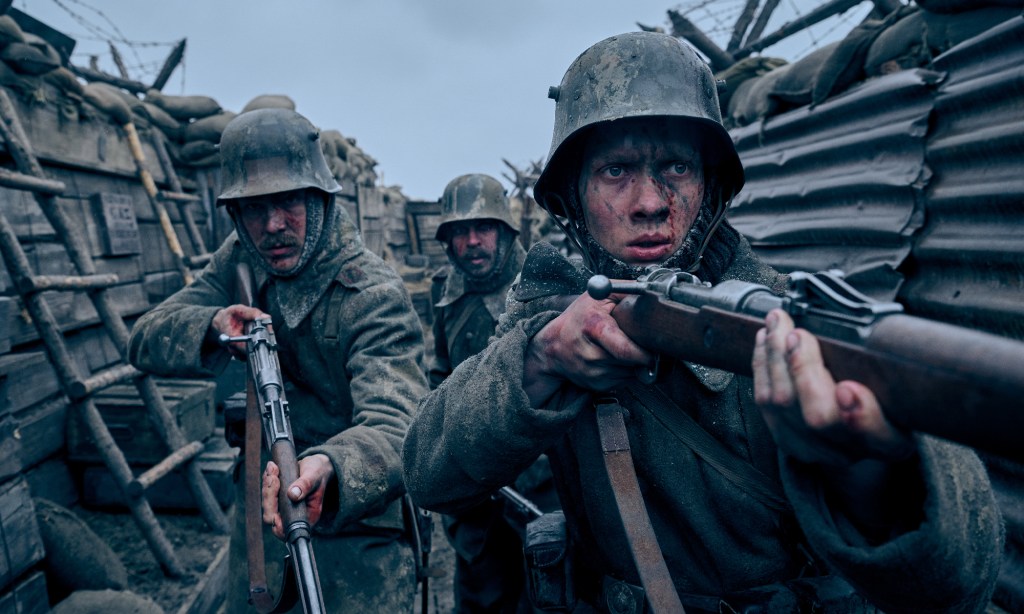 All Quiet on the Western Front
It's pretty startling to think that a searing, intense, devastating war movie like All Quiet on the Western Front (from German director Edward Berger) could not even get a theatrical release in the U.S. in 2022, relegated instead to Netflix. The streaming giant itself barely even promoted the movie at first (perhaps because it is the third adaptation of the classic 1929 novel, following 1930's Best Picture winner and a 1979 TV movie). Yet it has landed nine Oscar nominations, including Best Picture and Best International Feature, even as the streamer only recently began a campaign as the critical and awards buzz around it grew.
Compare that to two relatively recent offerings along the same lines: 2017's Dunkirk and 2019's 1917. The former was directed by Christopher Nolan and released at the peak of summer, and with its biggest star Tom Hardy only in a supporting role, and it grossed $527 million worldwide and earned eight Oscar noms, winning three technical trophies. Sam Mendes also scored with 1917, with the film raking in $385 million (with unknown leads and only cameos from Colin Firth and Benedict Cumberbatch) and landing 10 Oscar nods (also winning three). All three films are outstanding, epic examinations of two of our most destructive wars. Yet it's now unclear whether any of them could get a theatrical release in 2022.
Triangle of Sadness
Swedish writer-director Ruben Östlund's scathing satire of how wealth and privilege can get quickly turned upside down (and his English-language debut) has earned three well-deserved Oscar nominations for Best Picture, Best Director, and Best Original Screenplay, to add to its Palme D'Or win at the Cannes Film Festival and its four wins (including Best Picture) at the European Film Awards. A film like this, with its pointed criticism of affluence and sexual politics, its hard-to-like characters, and a centerpiece sequence involving literal rivers of vomit and shit, would be a tough sell in any year, but the film has managed to eke out $21 million worldwide and is finding an audience via VOD as well.
But compare that to 2018's The Favourite, another English-language black comedy from a European director (Yorgos Lanthimos) about wealth, affluence and gender/sexual politics (except it's set in the British royal palace in 1711 as opposed to a contemporary luxury cruise yacht). That film earned nine Oscar noms, including Best Picture and Best Director, with Olivia Colman winning for Best Actress. And despite it being a historical satire, it managed to earn $96 million globally, including a decent $34 million in the U.S. The inequities of wealth, power, and sex may have changed little, but the moviegoing environment appears to have shifted quite a bit.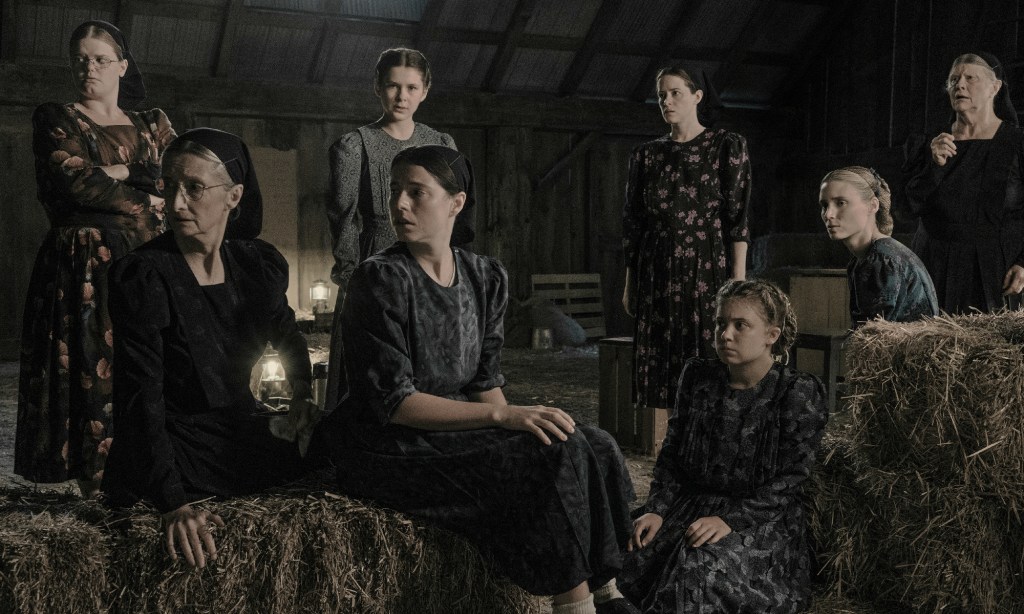 Women Talking
Director and screenwriter Sarah Polley's powerful adaptation of Miriam Toews' novel—about a group of women who debate whether to leave their isolated Mennonite community after years of sexual abuse by the men—has landed two nominations, for Best Picture and Best Adapted Screenplay, after a strange march to the screen. It played all the major festivals last fall and was originally set for a December 2 limited release. But then it ended up playing a small awards qualifying run later that month, before finally opening four weeks later on Jan. 20. Box office has been next to nothing so far, with just $1.1 million in the bank, and we suspect this outstanding film will find its life on VOD and streaming.
Two other independent Best Picture nominees about the sexual abuse and repression of women, one of them through the lens of a religious organization, did better for themselves. 2013's Philomena, about a woman who tries to track down the son she was forced to give up by a convent decades earlier, grossed an astonishing $100 million worldwide (Judi Dench puts butts in seats!) and scored four Oscar nominations, while 2015's Room earned $36 million and landed Brie Larson a Best Lead Actress prize.
The Whale
Here is almost a direct corollary to The Wrestler. Both films are directed by Darren Aronofsky, and both are smaller features that the auteur made after helming a couple of more expensive projects (he did The Fountain before The Wrestler, and directed Noah and mother! before tackling The Whale). Both feature actors (Mickey Rourke in The Wrestler, Brendan Fraser in The Whale) for whom their respective starring vehicles have offered a comeback to critical, audience, and award appreciation, and both are about damaged men desperate to reconnect with a daughter while facing mortality and potential death (Fraser is nominated, as is Hong Chau for Best Supporting Actress).
Budgeted at $6 million, The Wrestler made a very healthy $45 million worldwide upon its release in 2008. Currently around seven weeks into its release, the less expensive ($3 million) The Whale has earned $13 million at press time—clearly not a match for The Wrestler, but surprisingly strong for an indie release in this environment, with mixed critical reviews. While not exactly topmost in the cultural consciousness, The Whale has managed to hold its own to a degree.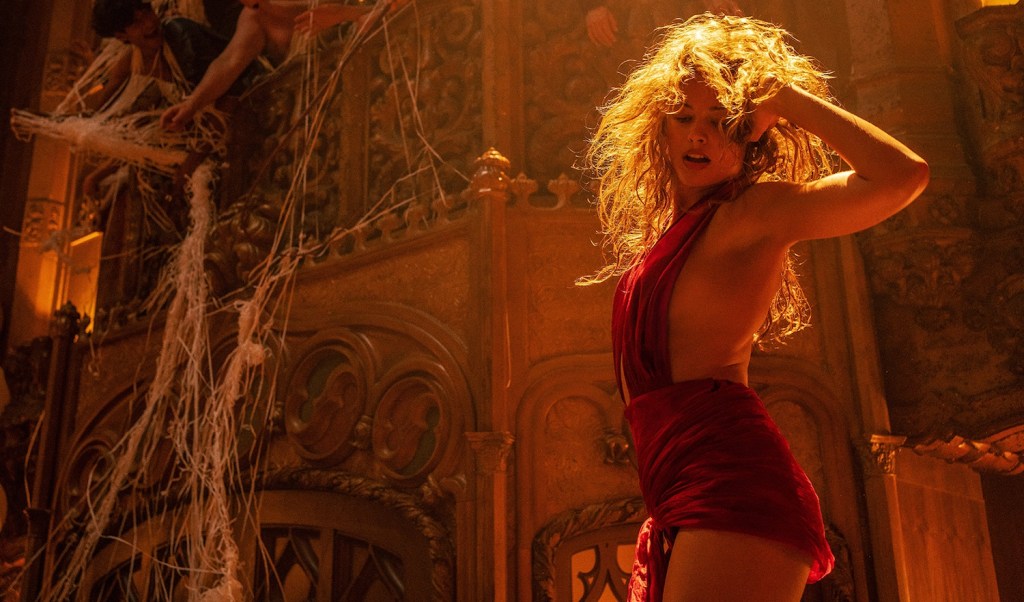 Babylon
Damien Chazelle's fifth and biggest feature yet, a three-hour dive into the hedonistic culture of Hollywood just as it was changing from small-town cottage industry to major corporate business (via the transition from silent films to talkies), was both the most critically divisive film of the year as well as—at least initially—a major Oscar play for Paramount Pictures. But this overlong, overstuffed, over-caffeinated mess of a movie not only missed the mark with a good number of critics but utterly whiffed at the box office, earning just $28 million worldwide as of press time against a budget of $78 million. It has justifiably won some critics' groups prizes for its score, production design, and cinematography, and has landed Oscar noms for the first two plus costume design, but was ignored in the major Oscar categories.
The setting and time period are utterly different, but the decadence and bad behavior is essentially the same marketing hook used by Martin Scorsese's 2013 epic The Wolf of Wall Street, which followed the rise and fall of real-life Wall Street grifter Jordan Belfort amid a lifestyle of deceit, money, sex, and drugs. Both films were also interestingly produced by Paramount and star Margot Robbie. However, with box office sure thing Leonardo DiCaprio as Belfort (as opposed to Brad Pitt and Robbie in Babylon), The Wolf of Wall Street took in $406 million worldwide, including $116 million in the U.S. It wasn't the best showing possible for Leo or Marty, but it was damn good for a hard-R, three-hour, challenge of a movie. It also earned five Oscar nominations, including Best Picture, Best Director, and Best Actor, but went home empty-handed. Even so, it's striking how much tougher a sell three hours of excess and decadence looks to moviegoers nine years later.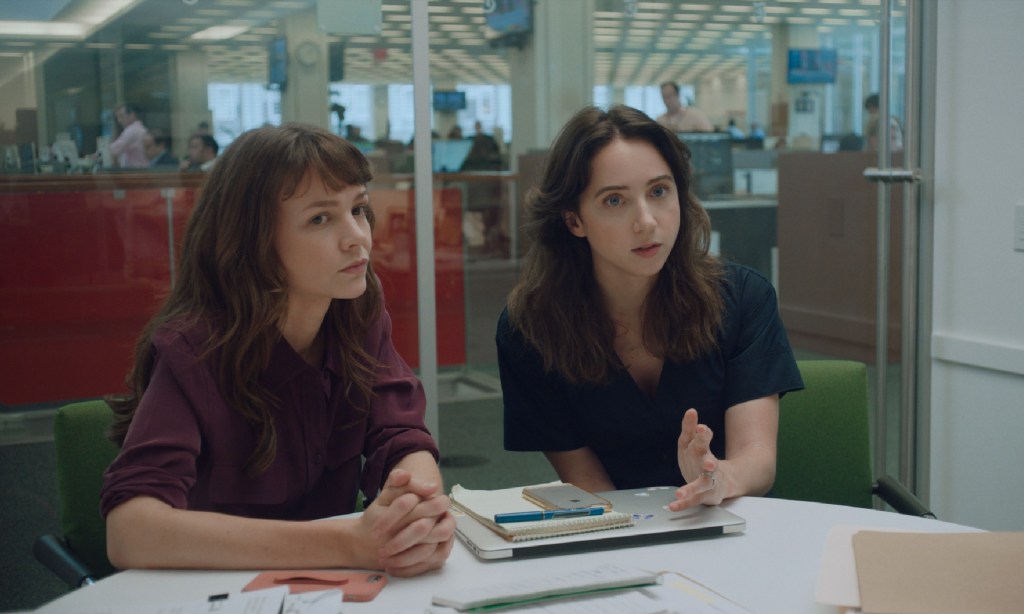 She Said
There's no nice way to say this: She Said crashed and burned at the box office, bringing in just under $13 million worldwide against a reasonable budget of $32 million. There was no Oscar love either to ease the pain, with awards groups leaving the movie for dead as soon as the opening weekend numbers came in. Also while the movie had largely positive reviews, there were some critical ones as well, plus a sense that it was too soon to see a movie about Harvey Weinstein and the #MeToo movement when both are still in the news on a fairly regular basis (also, a lot of folks outside the coasts don't know who Weinstein is).
By comparison, two other recent movies based on real-life journalistic quests that uncovered major scandals were 2015's Spotlight, directed by Tom McCarthy, and 2017's The Post, helmed by Steven Spielberg. Both were about events further in the past: the former about the Boston Globe's revelations regarding decades-long child sex abuse in the Boston Catholic Church, the latter about the publication of the Pentagon Papers in 1971 by the New York Times and the Washington Post. Both had all-star ensemble casts, including headliners like Tom Hanks, Meryl Streep, Michael Keaton, and Mark Ruffalo, while She Said centered mainly around the reporters played by Zoe Kazan and Carey Mulligan.
Spotlight, budgeted at $20 million, earned $98 million worldwide, helped by an award season run that climaxed with the film winning Best Picture at the Oscars. The $50 million-priced The Post racked up its own very decent return of $193 million worldwide, with both pictures successful, profitable, and highly acclaimed by critics. Was it simply that both films were about major, supposedly inviolable institutions—the Church and the U.S. government—being called out, as opposed to a Hollywood figure still in the news today and seen as a symbol of an already decadent Hollywood culture? That sounds about right.
Still, in a year where some blockbusters are refreshingly making waves in the Oscar race, typical adult-oriented dramas continue to sink.
The 95th Academy Awards will air live on ABC-TV on March 12.