Features
Great Eat the Rich Satires to Watch After The Menu
As The Menu finds deserved second life on streaming, we turn back on the kitchens to look at the other great horror-comedies and satires that lampoon the one percent.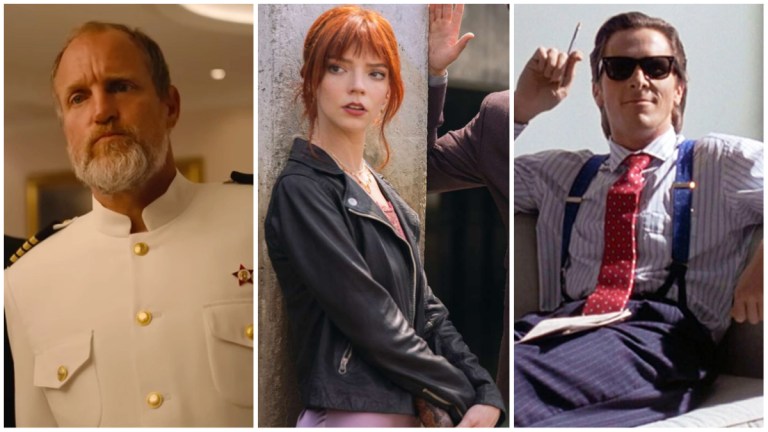 Lifestyles of the rich and the famous have always been popular targets for satirists, but in 2022 the wealthy and elite were favorite punching bags for filmmakers. As billionaires continue to overstep and draw the ire of the rest of the 99 percent of the world's population, our films reflected the rising "eat the rich" sentiment, and perhaps none more so than Mark Mylod's satirical thriller The Menu. 
Having directed many episodes of HBO's Succession, Mylod is no stranger to the grotesqueries of the aristocracy, and his film presents pompous, vacuous, uncaring members of high society attending an upscale, private dining experience from renowned chef Julian Slowik (Ralph Fiennes). The hoity toity guests believe they're in for a night of taste bud-altering conceptual cuisine, but Julian and his staff have something far more wicked up their sleeves. The great ensemble cast features performances by Anya Taylor-Joy, Nicholas Hoult, Hong Chau, John Leguizamo, and more, and the deliciously twisted film is now streaming on HBO Max.
To celebrate The Menu being available for all to consume, we've put together a list of similar movies that explore "eat the rich" sentiments, class warfare angles, or anti-capitalist messages. Hopefully we've provided plenty to keep you full. Bon appétit!
Triangle of Sadness
Another 2022 film that skewers the one percent, Triangle of Sadness comes from writer/director Ruben Östlund. Making his English-language feature debut, Östlund's Triangle of Sadness follows an Instagram influencer couple (Charlbi Dean and Harris Dickinson) as they partake in an elite European cruise. Their superficial lifestyle complements and contrasts with the other megarich guests onboard, as well as the tireless staff working to accommodate their wildest requests. After a wild night at sea, extreme circumstances aim to teach them a new definition of capital. Equally funny and repulsive, Triangle of Sadness is a perfect amuse-bouche pairing to The Menu.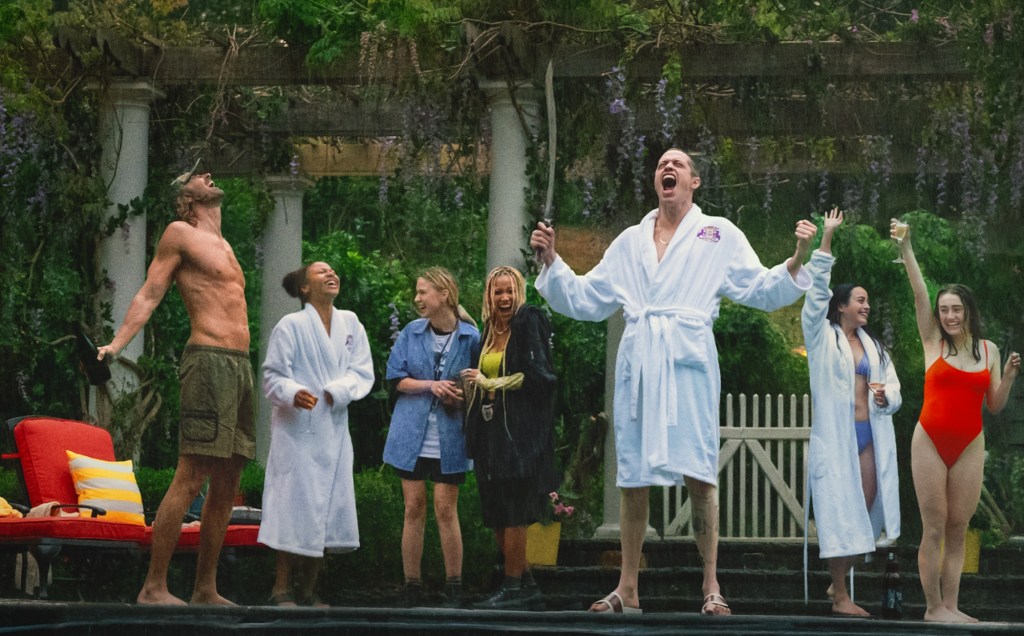 Bodies Bodies Bodies
This 2022 horror-comedy slasher finds a group of privileged twentysomethings (Amandla Stenberg, Maria Bakalova, Pete Davidson, Myha'la Herrold, Rachel Sennott, and more) holed up in a mansion during a nasty storm. With old resentments lingering, new guests changing up social dynamics, and lots of drugs and alcohol on hand, the group decides to play a murder mystery game that soon becomes too real for the dramatic group. The film critiques class, privilege, and Gen-Z's social media-influenced wellness culture with hilarious accuracy in this biting, mean-spirited, but ultimately fun Gen-Z update of Agatha Christie.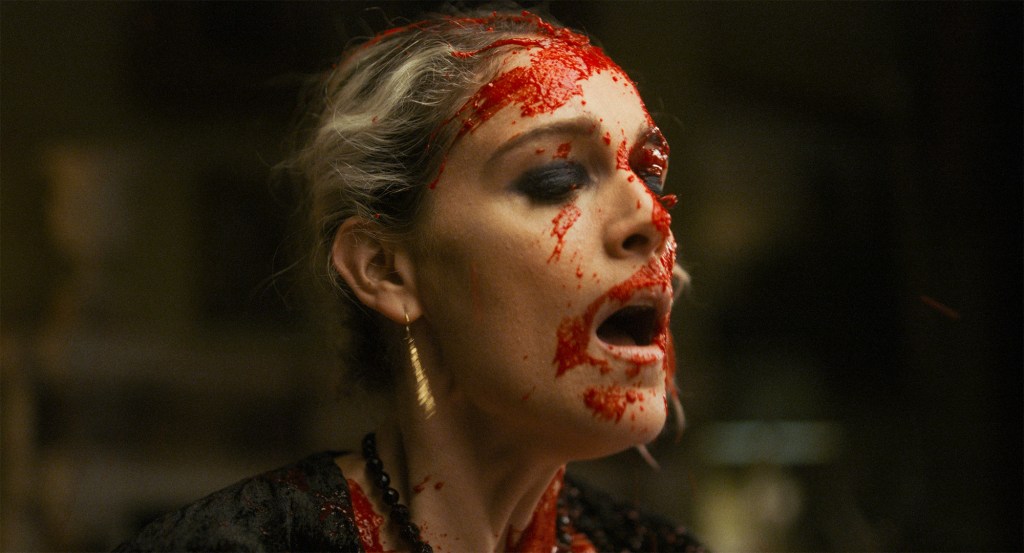 Flux Gourmet
The only other film on the list to satirize the world of high cuisine, Flux Gourmet also targets the pomposity of the art world, telling the story of experimental performance artists known as "sonic caterers," or noise artists, that extract sounds from foods. Led by the manipulative ego-maniac Elle (Fatma Mohamed) and bankrolled by the ultra rich, superficial art weirdo Jan Stevens (Gwendoline Christie), the "collective" at the heart of Flux Gourmet must contend with petty internal grievances, bizarre politics, sordid histories, and their own egos. Immediately funny to anyone who has spent time around art galleries, Flux Gourmet makes a mockery of the avant garde and those privileged enough to play in that world.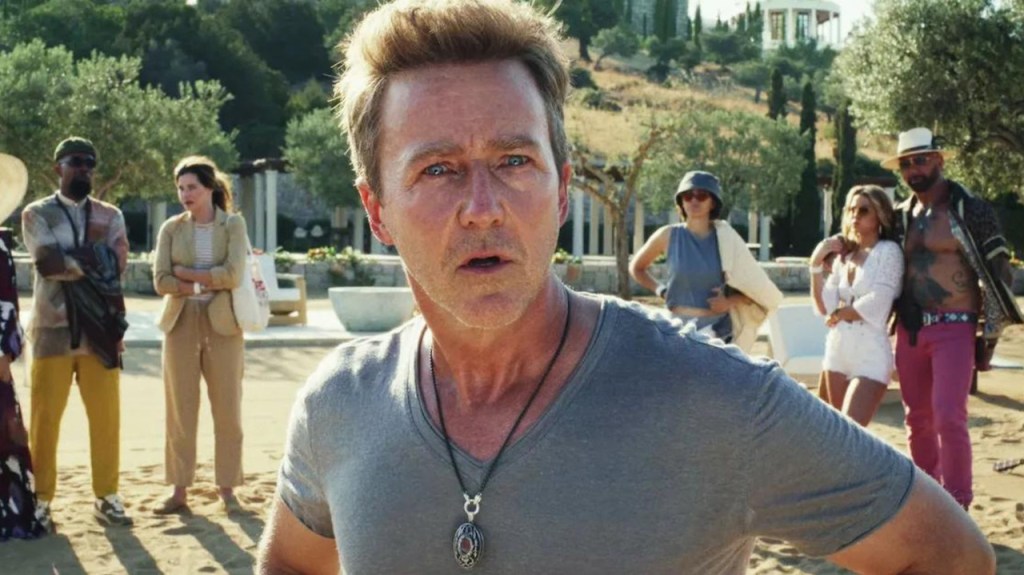 Glass Onion: A Knives Out Mystery
Rian Johnson's 2022 sequel to his critically acclaimed whodunit, Knives Out, once again takes aim at the wealthy elite in another murder mystery that the great Benoit Blanc (a returning Daniel Craig) must crack. This time Blanc is tasked with finding a killer when billionaire Miles Bron (Edward Norton) has a real body on his hands during what was meant to be a faux murder mystery game between himself and his closest bourgeoisie friends (Kate Hudson, Dave Bautista, Kathryn Hahn, and more).
Jokier than the original film, Glass Onion mocks tech bro posturing, faux intellectualism, vapid influencers, and the complicity of the ruling class in enabling the worst impulses of high society. The case has twists and turns galore, but the real fun is watching this star-studded cast lampoon the rich.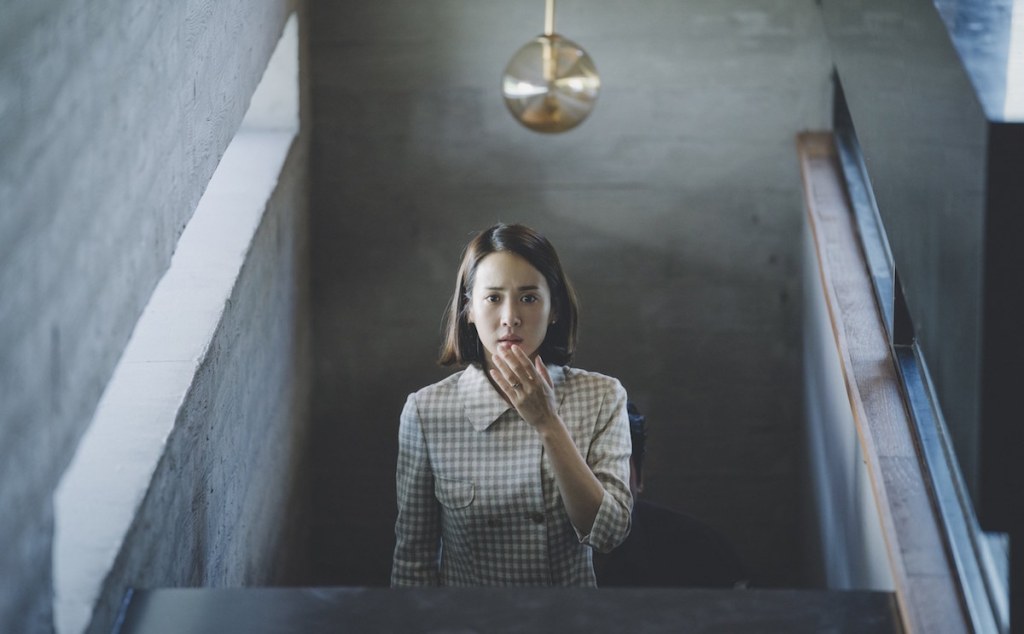 Parasite
The 2020 Academy Award-winner for Best Picture, Parasite is a movie about class and wealth, and how they can divide us. A thrilling black comedy from Bong Joon-ho, the film tells the story of the Kim family, a low-income family living in Seoul. After a stroke of rare opportunity, the Kims con their way into working for the wealthy Park family in their secluded, modern mansion.
However, the Kims soon learn that they are not the only less fortunate people trying to use the Park family to survive. Like a modern, twisted take on the classic upstairs/downstairs stories of the UK, Parasite shines a light on wealth disparity, class conflict, and the unique horrors of late-stage capitalism.
American Psycho
This 2000 horror-comedy classic from director Mary Harron satirizes 1980s yuppie culture and gross American consumerism by creating a chiseled, coiffed investment banker avatar that embodies the very worst aspects of the era. Patrick Bateman, as played by Christian Bale, obsesses over the design and style of his business card, secretly hates his associates while desperately seeking their approval and admiration, and has a morning fitness and skin care routine that would make the Kardashians look like slobs.
Keeping up with his superficial colleagues also feeds into Bateman's ongoing mental breakdown as he proceeds to go on a violent rampage, killing rivals and strangers alike… especially if they're women. It's a film about a monster that's been crafted in the image of Reagan-era materialism.