Features
The Best Amazon Prime Video Original TV Shows
Looking for recommendations of what's worth watching on Prime Video? Here are our picks.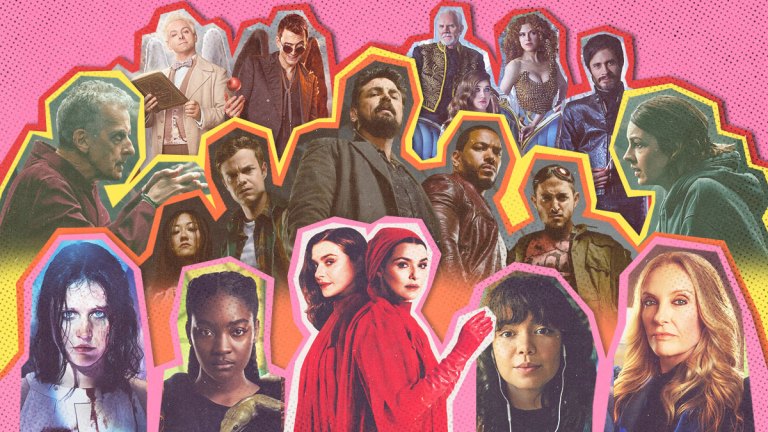 The place you order replacement phone charger cables and bulk toilet paper from, making TV shows? Oh, how we laughed back in 2014! What kind of shows would Amazon make? The Loneliness of the Long Distance Delivery Driver? Warehouse Wars? Sorry We Missed You: a dating show where contestants can only speak through a letterbox? (That could actually work, call my people).
We were idiots in 2014. In almost a decade, Prime Video – as it's now styled – has invested in some of the best drama around. It hasn't stuck to one genre or poured everything into a single big-hitter, but has commissioned widely and mostly, very well. There have been bold sci-fi and alt-history that doesn't pull its punches, from The Man in the High Castle to The Underground Railroad and The Power, as well as culture-redefining LGBTQ+ shows like Transparent, zany comedies like Mozart in the Jungle, action thrillers Reacher and Jack Ryan, and cool collaborations like Swarm. Our writers pick their favorites below.
The Boys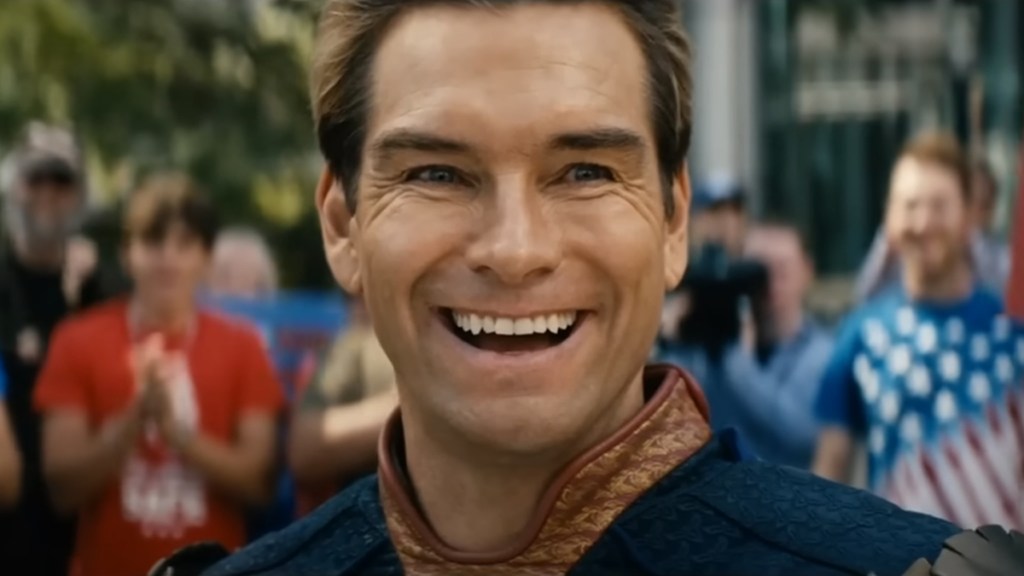 The Boys doesn't offer so much an "anything you can do, I can do better" angle on superhero fodder as it does an "anything you can do, I can rip the piss out of it so expertly that you can never do it again" one, and at this point the MCU and the DCEU are running out of runway while this savage Prime series gains on them. Cooked up by Supernatural's Eric Kripke and populated by underrated actors like Antony Starr, Colby Minifie, and Karl Urban, the series takes its dated comic book source material and straight up burns it, instead creating a potently NOW arena for an epic ensemble performance of "what if the real world had superheroes but they absolutely sucked?".
Fair warning: you've got to have a pretty strong stomach to watch this show. Each season tries to outdo the last with some of the most disturbing and disgusting things ever done on TV, but if this ends up being your cup of tea, you'll have a whale of a time (RIP Lucy). Kirsten Howard
The Power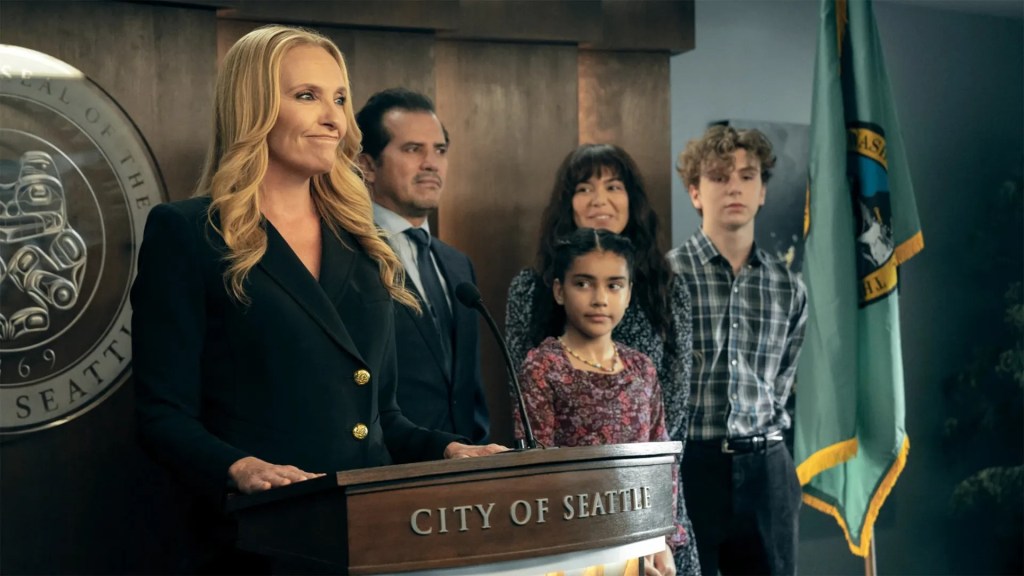 Not enough people are talking about this excellent adaptation of Naomi Alderman's best selling work of speculative fiction. We have no idea why – this is a furious, glossy, sprawling and star studded sci-fi that should appeal to fans of The Handmaid's Tale. In the show, teenage girls suddenly develop the ability to emit electric charges from their fingers. How with this shift affect them? How will it affect society? Indeed, how will it affect the world? Expanding outwards from Toni Collette's US politician and her family the show covers massive ground in its nine episodes, exploring the worlds of religion, organized crime, male radicalization, journalism, sex trafficking and more. The ensemble cast glows (stand outs are probably Ria Zmitrowicz as abused crime heiress Roxy and Zrinka Cvitesic as the wife of a dictator, Tatiana but really everyone is great). The book is wonderful, and the show does it justice but leaves masses of material for a second season, we just hope Amazon decides to renew. Rosie Fletcher
Invincible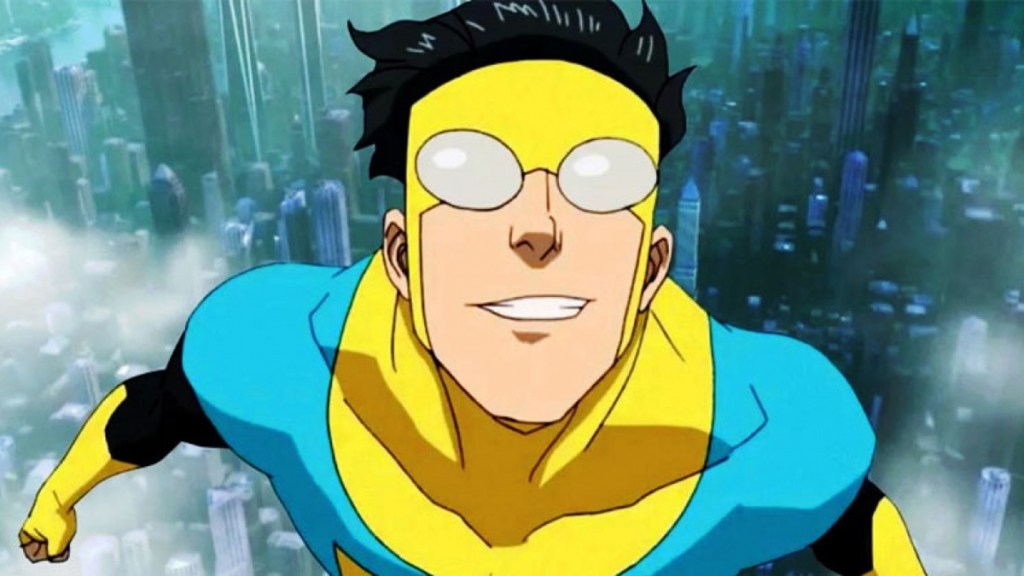 Amazon subscribers flipping through Prime Video's offering of TV shows and coming across Invincible might all have the same thought: do I really need another superhero story? Well unfortunately for your already taxed attention span and free time: yes, yes you do. Adapted from The Walking Dead's Robert Kirkman's comic series of the same name, Invincible follows the superheroic coming of age of Mark Grayson (Steven Yeun). Half-Viltrumite thanks to his superhero dad Nolan a.k.a. Omni-Man, Mark knew it was only a matter of time before he developed supernatural powers and joined Earth's ranks of heroes. But wanting to be a superhero and becoming one are two separate things entirely.
Truth be told, Invincible isn't significantly different from the usual superhero myths you're used to. This is a saga with costumed crime fighters, otherworldly threats, and plenty of onomatopoeia. What sets Invincible apart though is just how well it executes those familiar tropes. Both Kirkman's original comic and the first season of this hopefully long-running series are absolutely bursting with creative joy over the storytelling possibilities that superheroes present. It's also bursting with plenty of blood and viscera. Invincible respects the physics of super-powered individuals better than anything else in its class. When punches are thrown, skin is torn, and bones are shattered. It all brings an anime level of grandeur to this surprisingly intimate story about one kid just trying to grow up. Alec Bojalad
The Devil's Hour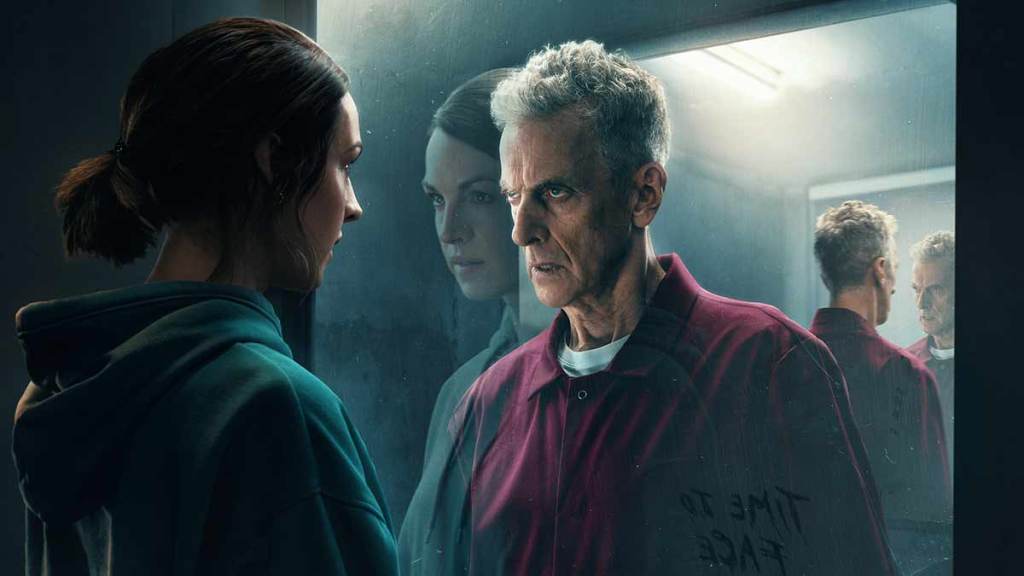 Peter Capaldi blows the bell clean off the 'Test Your Creepiness' funfair machine in this complex six-part mystery thriller. The former Doctor is extremely unsettling as Gideon Shepherd, a suspected serial killer who seems to be able to predict the future. Going up against him is social worker Lucy (Call the Midwife's Jessica Raine), whose young son Isaac is instrumental to Gideon's disturbing plan.
Expect to be kept guessing right to the end – and maybe even beyond – with The Devil's Hour, which is named for the 3.33am time Lucy wakes up with the same dream every night. The multi-thread story doesn't lack ambition, blending crime mystery with supernatural and sci-fi thriller elements, all wrapped up in a mind-bending premise. Series two and three have already been ordered, so more weirdness is on its way. Louisa Mellor
Swarm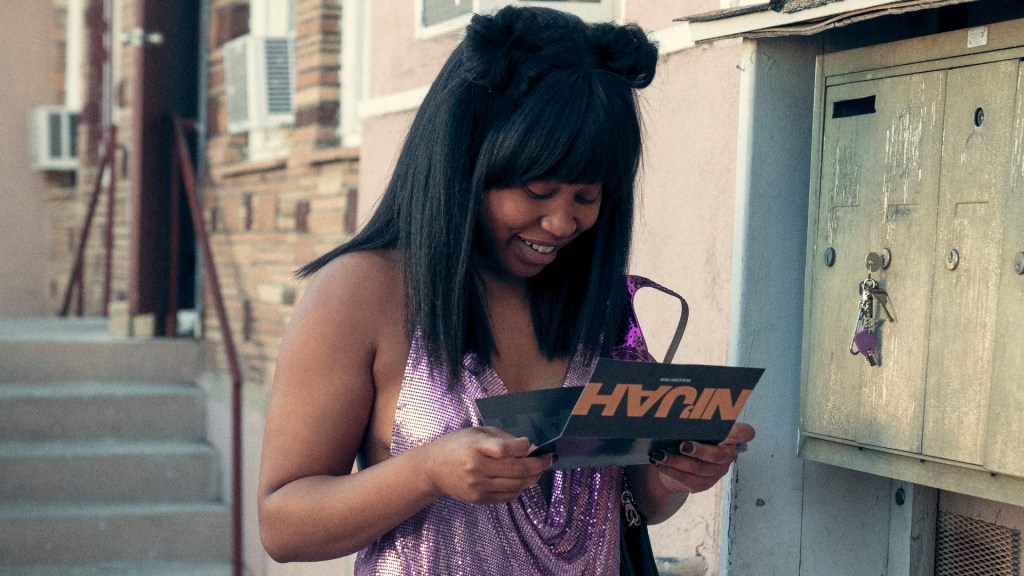 Swarm might be billed as a 'satirical comedy horror thriller', but it really defies classification – yes there is a lot of blood and horror, yes there is some comedy (about as dark as comedy can get) and it does have some elements of a thriller, but it's so much more than that – one episode, for example, is a pitch perfect fake true crime documentary.
The show is a study in fandom and obsession as we see Dre (in an incredible central performance by Dominique Fishback) and her life spiral because of her all-consuming love for Beyonce-esque pop superstar Ni'Jah (Nirine S. Brown).
Swarm comes from the minds of playwright Janine Nabers and Atlanta creator and star Donald Glover, and as you'd expect from Childish Gambino himself, the soundtrack is amazing and there's a whole host of Gen Z cameos (from Paris Jackson to Billie Eilish). It's bonkers, very violent but also very fresh and surprising – it's unlike anything I've ever seen. Elizabeth Donoghue
Good Omens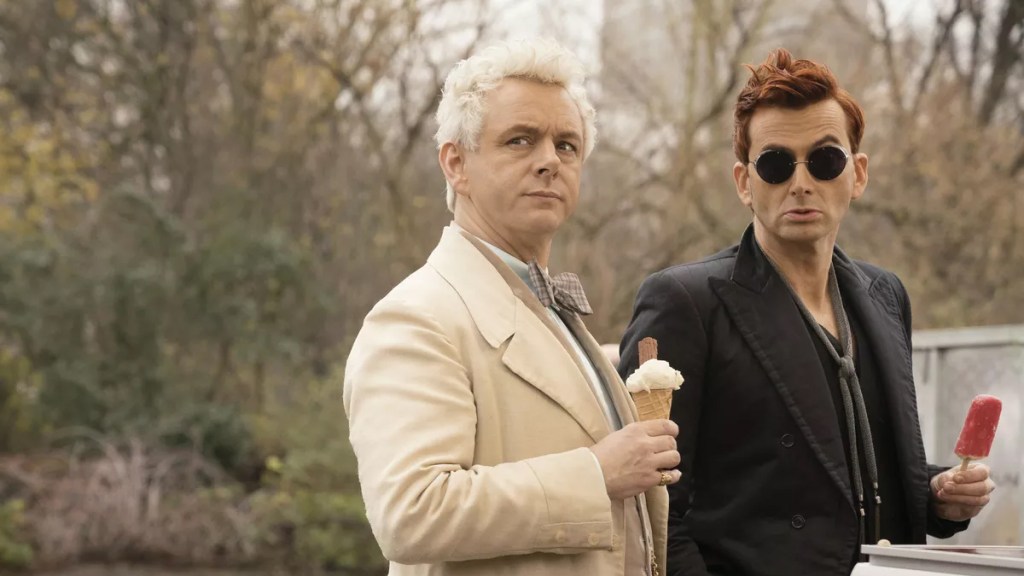 The heavenly partnership of Neil Gaiman and Terry Pratchett produced the devilishly funny novel Good Omens back in 1990, an irreverent story of an unlikely friendship between the angel Aziraphale and demon Crowley, who are trying to prevent the rise of the Antichrist and the end of the world. The six-episode adaptation on Amazon Prime is one of the rare instances where a TV series is just as good if not better than the book, deservedly earning a huge and loyal fanbase.
David Tennant (Doctor Who) and Michael Sheen (Quiz) star as Crowley and Aziraphale, giving addictively funny and lovable performances that resulted in their real-life bromance, and they're joined by an exceptional cast including Jon Hamm (Mad Men) as the angel Gabriel, Anna Maxwell Martin (Line of Duty) as Beezlebub, plus Miranda Richardson, Nick Offerman, Jack Whitehall and more. The highly anticipated series two is on the way in summer 2023. Laura Vickers-Green
Homecoming
Based on the Gimlet Media narrative podcast of the same name, this is a mysterious psychological thriller that translated to TV really well, making the two versions companion pieces – indeed the second season is a new story entirely. Julia Roberts stars as Heidi, a former social worker at the Homecoming Transitional Support Centre where ex-soldiers are sent to help them integrate back into society. Or so it would seem. Four years later, Heidi is a waitress who has a very patchy memory of her time at the facility, until a man from the Department of Defense starts investigating the center. A Twilight-Zone-esque mystery that gradually unfolds, with some top class performances, this two series show is very much worth staying home for. RF
As We See It
Based on the Israeli series On the Spectrum, As We See It is a heartwarming, hilarious dramedy about three roommates on the autism spectrum trying to navigate through their 20s. As developed by Friday Night Lights' Jason Katims, the show hits a tonal sweet spot – neither overly maudlin nor outright cynical. Its three lead characters Jack, Harrison, and Violet are all portrayed by actors on the autism spectrum themselves (Rick Glassman, Albert Rutecki, and Sue Ann Pien) and they collectively deliver some of the most accurate and empathetic depictions of autism ever captured on television.
Jack, Harrison, and Violet all have their own unique issues – Jack is misanthropic yet lonely, Harrison is afraid of the outside world, and Violet just really wants a boyfriend even if her overbearing won't let her have one. The joy in the show is watching the equally unique ways they go about tackling them. Also a joy is Sosie Bacon (Smile) as the roommates' aid Mandy. Prime Video canceled the show after one season but those first eight episodes stand on their own and are still worth catching up with. AB
The Marvelous Mrs. Maisel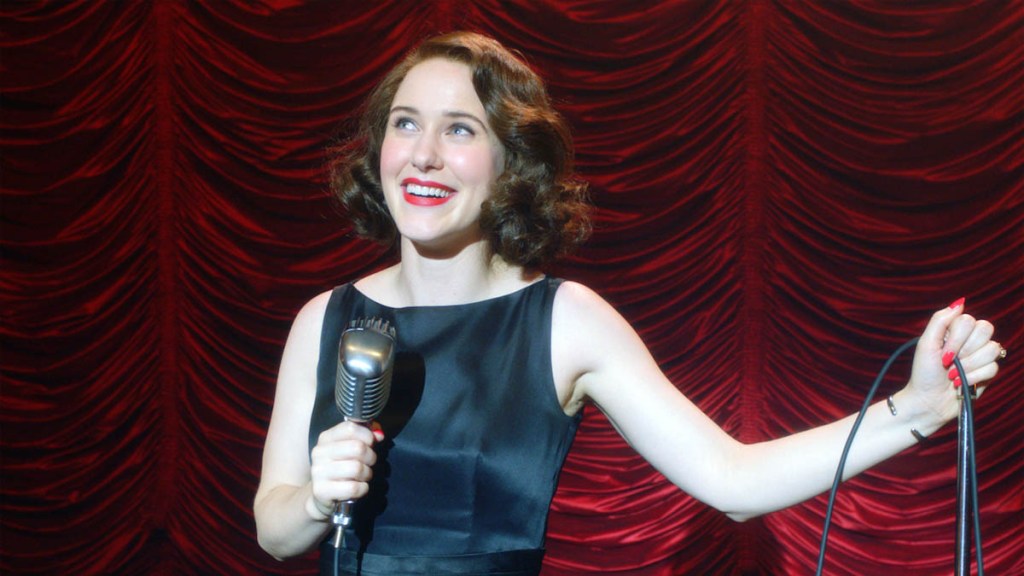 Fans of The Gilmore Girls know what to expect from an Amy Sherman-Palladino show – beautiful fast-talking dames steamrolling through life on a combo of wit, pop cultural references and junk food, supported by a ride-or-die best friend, and parents who are equal parts nightmare/lovable. The Marvelous Mrs. Maisel has all of the above plus the kind of dresses and hats you haven't seen since Betty and Joan in Mad Men, plus Jane Lynch. In short, it's a damn treat.
Set in 1950s NYC, this five series comedy-drama tells the story of Miriam 'Midge' Maisel (Rachel Brosnahan), a twenty-something middle-class Jewish mother-of-two, the breakdown of whose marriage kickstarts her career as a stand-up. With her manager Susie (Alex Borstein), Midge ascends the comedy scene, going from fleapits to theaters to TV studios, all the while fighting assumptions about what a nice girl like her could ever want with a microphone and a stage. Zippy, funny, stylish and with delightful cameos up the wazoo, there are few better places to spend time on Prime Video. Tits up! LM
Daisy Jones & The Six
Have you ever wanted one or more songs from a TV series stuck in your head for weeks, if not months on end? Then do I have great news for you! Prime Video's Daisy Jones & The Six is one of the streaming world's most compelling musical experiences. Based on Taylor Jenkins Reid's novel of the same name, Daisy Jones & The Six follows the rapid rise and fall of the titular (and fake) '70s band.
Daisy Jones draws from several historical inspirations but the most direct one in both the novel and the series is that of Fleetwood Mac. Like the musicians behind the classic album Rumours, the members of Daisy Jones & The Six are so wrapped up in their romantic entanglements, it's a miracle they ever find their way to their instruments. When they do, look out! Daisy Jones & The Six wouldn't work if the music coming from the fictional band didn't feel authentic. Thanks to the contributions of real life musicians like Blake Mills, Marcus Mumford, and Phoebe Bridgers, Daisy Jones & The Six's debut album Aurora really sounds like something your mom would have absolutely loved in the late '70s. And by "your mom" I mean "literally also you" because the music is great and the show is fun. AB
Tom Clancy's Jack Ryan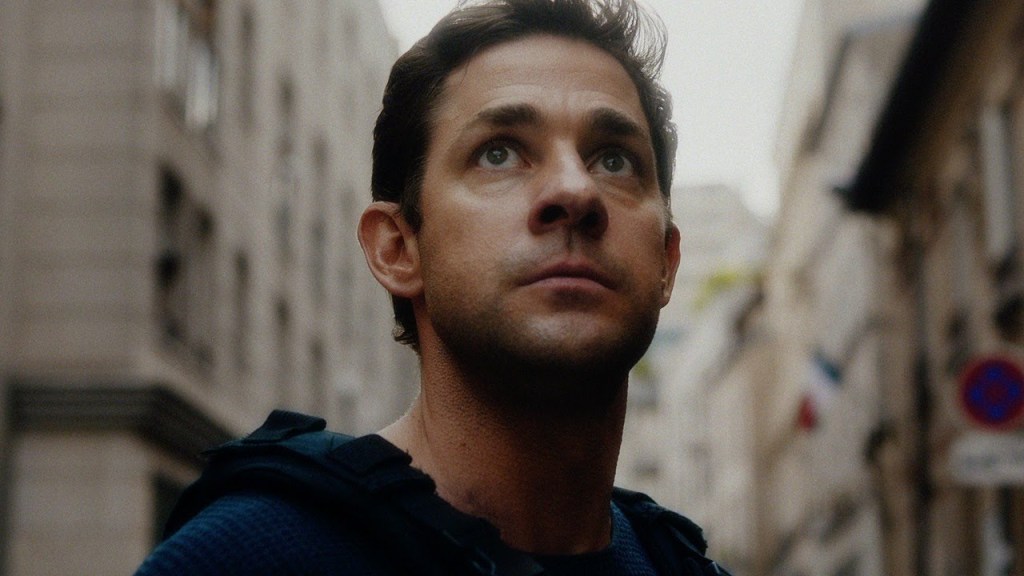 Heroic CIA analyst Jack Ryan is prolific author Tom Clancy's most legendary creation. The character has been the subject of more than a dozen books and has been played onscreen by some of Hollywood's biggest actors (Harrison Ford, Alec Baldwin, Ben Affleck, and Chris Pine). So what is it about Prime Video's television version of Jack Ryan that makes him unique? Truthfully told: not a whole lot!
This Jack Ryan, portrayed by John Krasinksi shares more than a passing similarity with the rest of the Ryan depictions. And that's because when something's not broken you quite simply do not fix it. Tom Clancy's Jack Ryan is perfect dadcore television. Through three soon-to-be-four seasons, Krasinki's Jack and Wendell Pierce's James Greer have confronted several fictional international threats facing America all the while having fun doing so. Both Jack Ryan and the show bearing his name are more than a little old fashioned but sometimes you just want to see a square-jawed American ubermensch play the Cold War era hits. – AB
Undone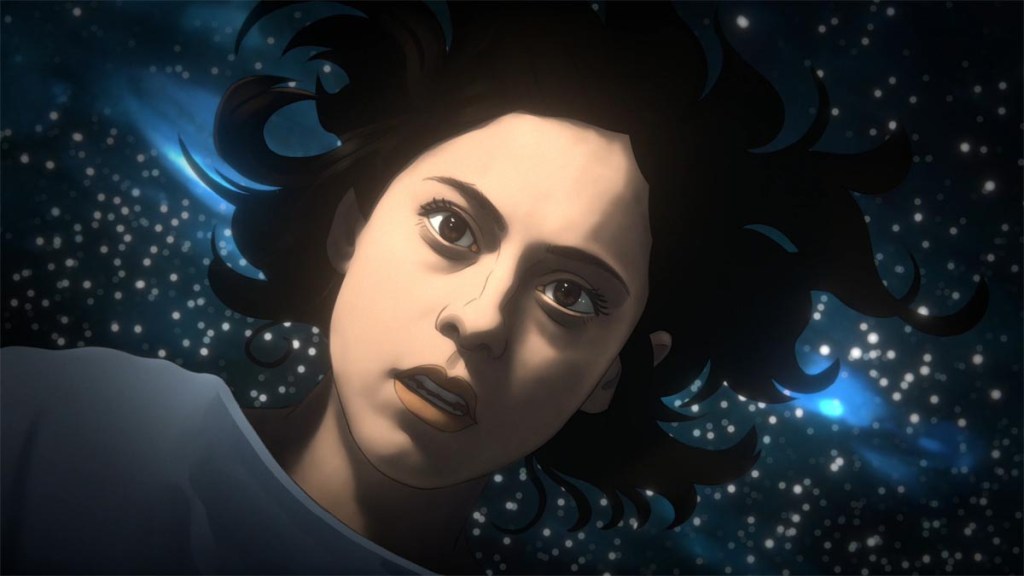 Rotoscope-style animation has been around in some form or another for over 100 years. Rarely is it applied as effectively as it is in Prime Video's timey-wimey animated drama Undone. Created by BoJack Horseman writer Kate Purdy and starring Rosa Salazar and Bob Odenkirk, Undone's lush animated style from Hisko Hulsing turns a mundane world into a temporal dreamscape.
Salazar's Alma Winograd-Diaz is a young Mexican-American woman in San Antonio trying to navigate early adulthood. That all changes when a car crash seemingly gives her the ability to move through time. Through two seasons, Undone delves into the sprawling Diaz family history while never losing sight of its lead character's central journey. Filmed almost entirely in a black box studio, Undone is a testament to where a dash of imagination and a whole lot of technical proficiency can get you in storytelling. AB
The Tick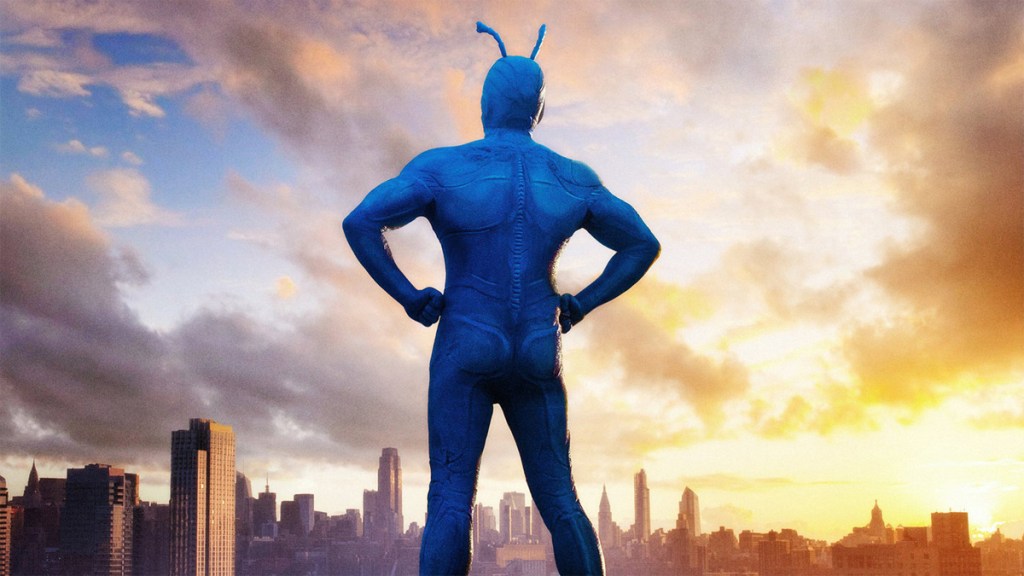 As demonstrated by the success of The Boys and Invincible (see above), Amazon has fully embraced violent, largely cynical takes on superheroes. Just going by the series pilot, The Tick seems to be an early version of that approach. Directed by Christopher Nolan cinematographer Wally Pfister, The Tick takes a grounded approach to the cult superhero parody from Ben Edlund, diverting from the kid's animated series and live-action sitcom adaptations of the past. This version stars Griffin Newman as Arthur Everest, a young man traumatized when supervillain the Terror (Jackie Earl Haley) killed his father in front of him. When he meets the nigh-invincible Tick (Peter Serafinowicz), Arthur initially thinks that he's a hallucination brought on by his mental breakdown.
Bleak as it sounds, The Tick eventually settles into the goofy hijinks you'd expect from the character ("Look at you!" a witness tells Tick, who happily responds, "Impossible!"). Even better, it becomes a surprisingly trenchant celebration of optimism in the face of nihilism, especially in its second (and, sadly, final season). The show never shies away from showing the downside of Tick's bumbling, thanks to Arthur's constant exasperation, but it also understands optimism and kindness are the most essential of superpowers. Joe George
The Wilds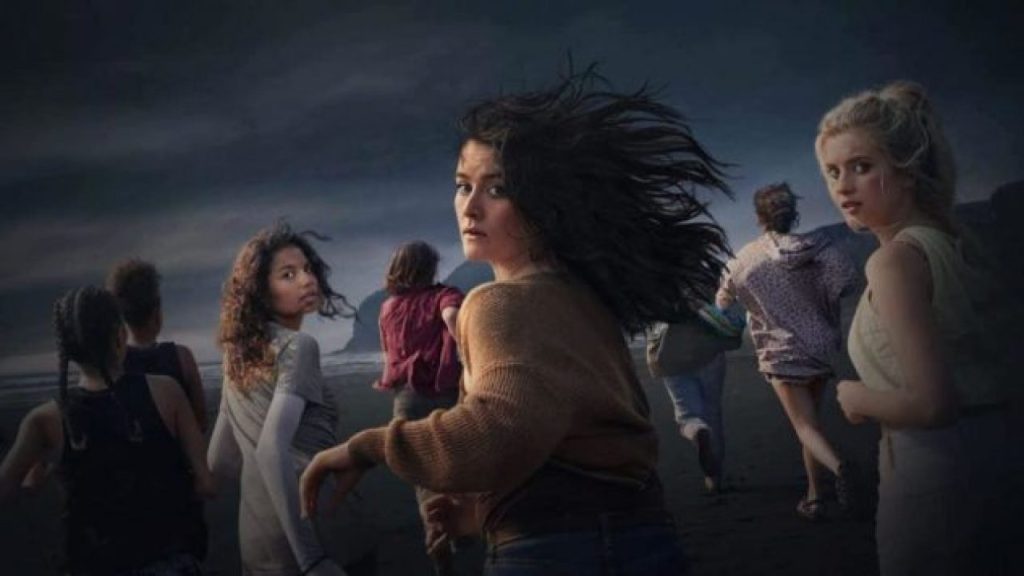 If you're looking for a queer plane-crash drama but can't quite stomach the cannibalism of Yellowjackets, then The Wilds just might be the show for you. The series follows a group of teen girls on their way to a female empowerment retreat who find themselves stranded on a deserted island after their plane encounters turbulence over the ocean. However, what the girls don't know is that their plane didn't actually crash – their situation was fabricated by a sociologist looking to prove that women are superior by using them as test subjects without their consent. Even though the series was canceled after its second season and didn't get to finish its story, The Wilds is still an interesting take on feminism and girl-boss culture that is worth the watch. Brynna Arens
The Rig
Environmental catastrophe may be the most urgent issue of our times, but it's one that's famously hard to get people to pay attention to. The Rig's approach is to repackage the threat as a paranoid virus thriller: The Andromeda Strain meets The Thing… on an oil rig! When Scotland's Kinloch Bravo oil platform is surrounded by a mystery fog that cuts it off from the rest of the world, the crew start to suspect that Something Weird Is Going On. They're not wrong, and over six episodes, the magnitude of what's attacking them becomes clear.
There's a 90s vibe to The Rig, which offers nostalgia to anybody who misses TV before the days of prestige drama. Playing out like a Doctor Who episode without the TARDIS, it's also filled with familiar screen faces from Iain Glen, Mark Bonnar, Owen Teale and Mark Addy, to Line of Duty's Martin Compston and Rochenda Sandall, and Schitt's Creek's Emily Hampshire. Already renewed for a second season, expect this sci-fi mystery with a message to return in 2024. LM
Reacher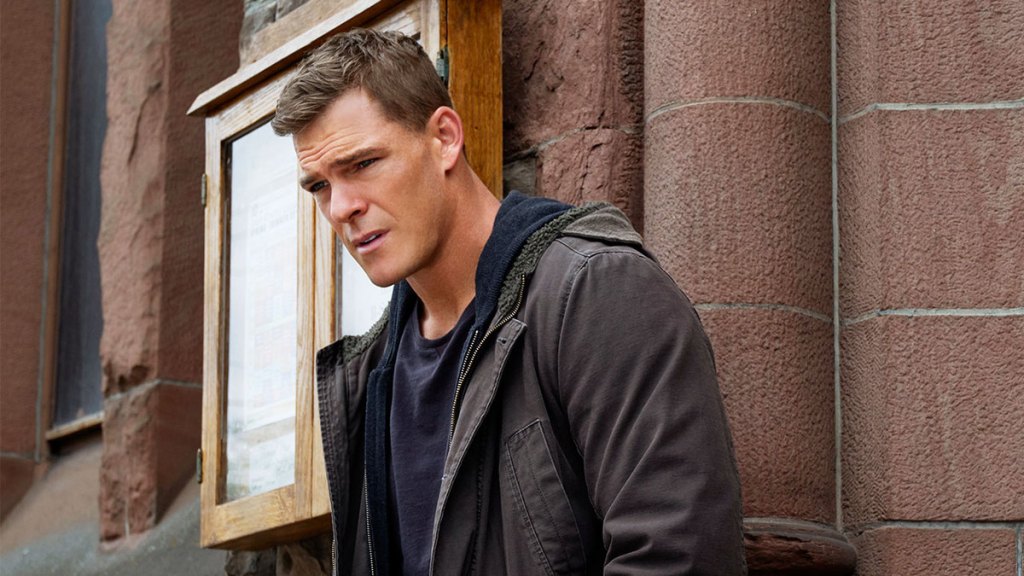 Reacher is part mystery, part romance, and part Alan Ritchson beating the crap out of a bunch of dudes – what more could you ask for in a TV show? Ritchson plays the titular Jack Reacher, a former military policeman who spends his days roaming the country and doing his best to enjoy life and keep a low profile. That is, until he's arrested for murder in the small town of Margrave, Georgia. Framed for a crime he didn't commit, Reacher is forced to use both his brain and his fists to uncover the truth and clear his name. With the help of Detective Oscar Finlay (Malcolm Goodwin) and Officer Roscoe Conklin (Willa Fitzgerald), he discovers a criminal conspiracy that runs deep within Margrave and its police department that is far greater than just one murder. BA
Dead Ringers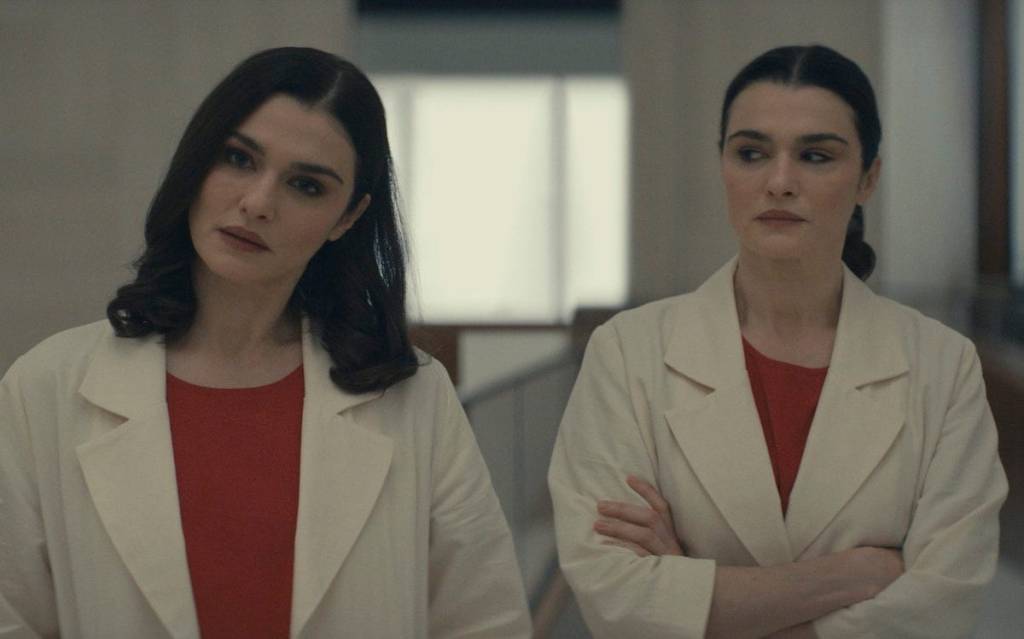 Rachel Weisz stars opposite Rachel Weisz in this adaptation of David Cronenberg's classic body horror, which starred two Jeremy Ironses. It shouldn't work, but it really really does. The Rachels play twin gynecologists Beverly and Elliot Mantle who are doing groundbreaking work in the field of fertility treatment. The twins look identical, but personality-wise are not – Elliot is confident, headstrong, a thrill seeker, while Beverly is nurturing and shy. When the pair secures funding for an experimental new clinic, they are flying high but Elliot could jeopardize it all… Dealing with big issues about women's bodies this is an intense, bloody and very intelligent show featuring career best turns from Weisz. It's also only six episodes and doesn't lend itself to a second season. Binge the lot in a day and then let it live with you for weeks. RF
Too Old to Die Young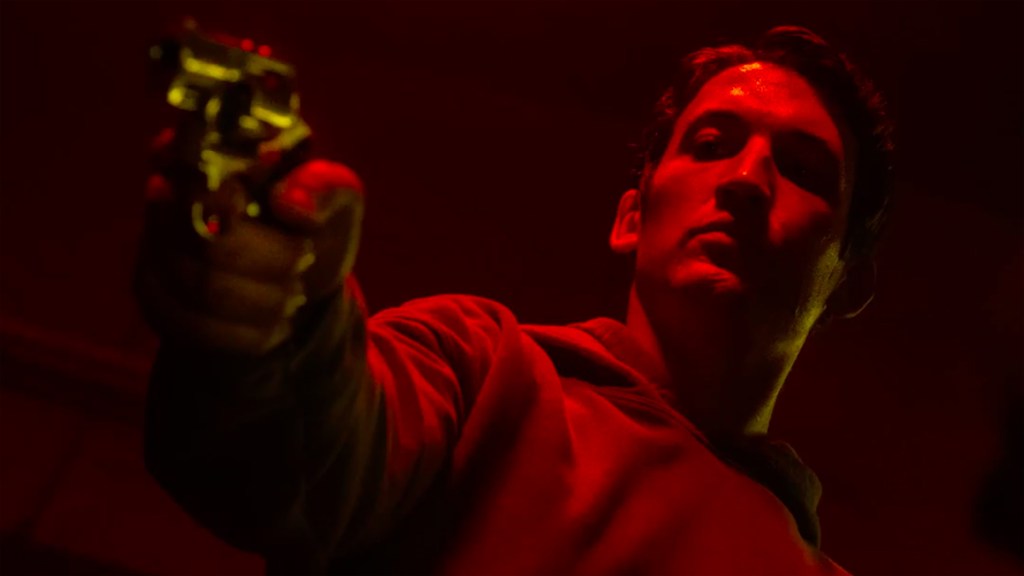 It's hard to say what was going on behind the scenes during the making of Too Old to Die Young. Perhaps we'll hear all about it in a tell-all autobiography one day, but for now it remains one of Prime's most exceptional curios, having been filmed over the better part of a year in the late '10s by Danish director Nicolas Winding Refn (Drive, Only God Forgives). Why it was all but buried by the streamer upon release, we may never know, but it looks like Amazon learned an unfortunate lesson about giving auteur filmmakers full creative control that day.
Having written the bulk of the show with beloved comic book writer Ed Brubaker, Refn crafted a grim, violent, and nausea-inducing tale of Cop vs Killer here that gives you almost no one to sympathize with. Slick, slow, and swamped in neon, it's everything you'd expect a TV series from Refn to be, and it will push you to your limits, with its painstaking vibes falling somewhere between the infamous floor sweeping sequence in Twin Peaks: The Return and a cut scene from Grand Theft Auto. A genuine masterpiece for (maybe) ten people. One of them could be you! – KH
A League of Their Own
Based on the 1992 Penny Marshall film of the same name, A League of Their Own follows the formation of the All-American Girls Professional Baseball League during World War II. What starts as a gimmick to keep the American public entertained turns into an escape for many women as they finally have an opportunity to be themselves and explore their own interests. The series focuses on the formation of the Rockford Peaches and their relationship as a team as well as the journey of Maxine (Chanté Adams), a talented pitcher turned away from tryouts because of her race. A League of Their Own is a great feminist underdog story, but it's so much more than just a great sports show. The series also features compelling queer arcs for many of its characters that see them struggle with being their true selves during an incredibly homophobic time. Despite the time period's narrow views of womanhood and sexuality, these characters still find ways to be happy and express themselves fully. Even if you aren't a huge sports fan, A League of Their Own will have you rooting for the Peaches, both on and off the diamond, by the end. BA
The Underground Railroad
Few shows better capture the potential and peril of streaming services like The Underground Railroad. Without companies like Amazon embracing the streaming model, it's unlikely that a series like The Underground Railroad would get made, even as it comes from one of our best working directors in Barry Jenkins (Moonlight, If Beale Street Could Talk) and adopts an acclaimed novel from Colson Whitehead. The series stars The Woman King breakout Thuso Mbedu as Cora and Aaron Pierre as Caesar, enslaved people who escape the American South via the titular system, imagined here as an actual subterranean train.
At the same time, the streaming model means that even such a prestige project quickly gets buried on the service. Even those who did check out the series had a hard time getting past the first episode, which ends with a strikingly horrific scene of an enslaver burning a man alive. Those who continued with the series certainly found more incidents of brutality, but they also found moments of humor and beauty, and all of it presented with deep humanity. Jenkins's romantic approach and love of his actors' faces make The Underground Railroad a sumptuous visual experience, one tragically ignored alongside the constant demand for more and more "content." JG
Mozart in the Jungle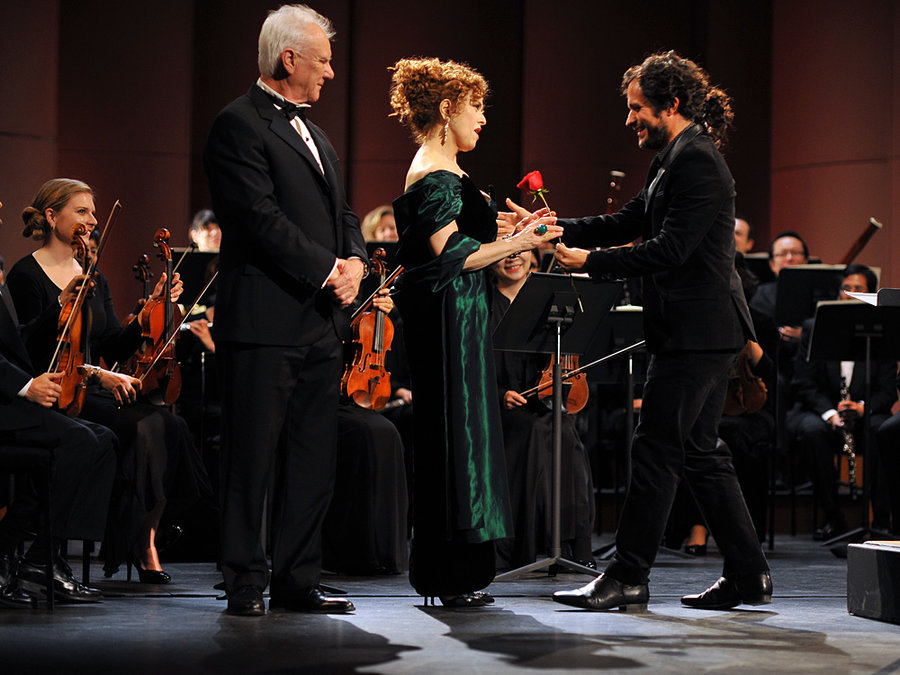 Sometimes you're just looking for a charming, offbeat comedy series that you can binge watch mercilessly, and Mozart in the Jungle will easily hit that sweet spot. Allowed to exist for four amazing seasons under a much less Sauron-esque eye at Amazon, the show stars Gael García Bernal as a chaotic maestro called Rodrigo, who joins the New York Symphony and unsettles a gaggle of musicians who are used to a more traditional leader but are determined to let the music speak for itself.
The cast is stacked with exceptional actors. Some are comedy pros and others are just finding their equilibrium, but the zany story and its consistently wild twists will keep you engaged and honestly enthralled. Before you know it, you'll have watched the whole thing and be asking yourself "why the hell was this show canceled?" but Mozart in the Jungle at least ends in a satisfying way, unlike some other unfortunate projects in the streaming era. You won't regret giving this a whirl! – KH
The Man in the High Castle
Alternate history sci-fi stories are nothing new on television, but then again, few are as trippy as this adaptation of one of Philip K. Dick's most celebrated novels. Created by none other than X-Files veteran Frank Spotnitz, Prime Video's The Man in the High Castle follows the initial setup and plot of the novel — an ensemble cast of characters must survive an alternate version of the 1960s ruled by Nazi Germany and Imperial Japan after the Axis Powers won World War II– but then takes some sharp left turns, diving much deeper into the rabbit hole than the original work. Anchored by stunning performances from Alexa Davalos, Rupert Evans, Cary-Hiroyuki Tagawa, and Rufus Sewell, the series explores in excruciating detail (surprise, this show is obviously dark as hell) the extent to which evil men will go to hold on to power, but also the resilience of those who refuse to abandon hope for a different world. John Saavedra