Features
Every Sci-Fi & Fantasy TV Show Netflix Canceled Too Soon
Warrior Nun, 1899, The OA... The Netflix graveyard is littered with the bones of promising SFF and horror shows.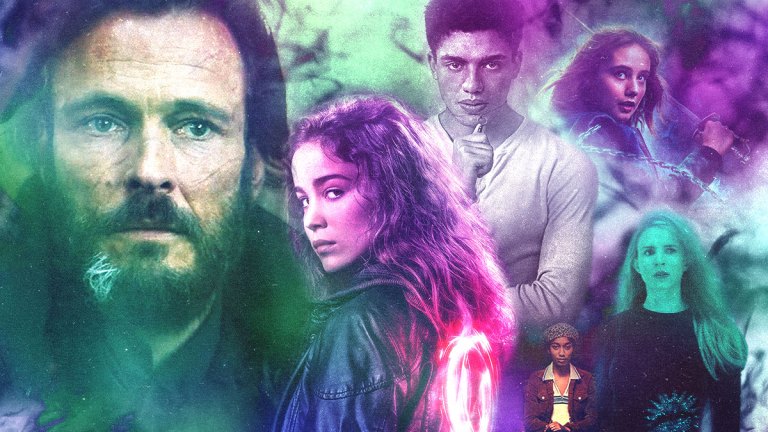 Not too long ago, Netflix was touted as a savior of lost shows. Arrested Development, Lucifer, Designated Survivor, Cobra Kai, Manifest, Top Boy… When a TV network canceled a beloved series too soon, fans looked to the streamer as a potential rescue service. Your favorite TV drama mistreated by its original owner? Let Netflix scoop it up off the streets and rehome it.
Sci-fi and fantasy fans, still smarting from the bad old days of Fox cutting off series in their tracks and messing with episode run-orders, hoped that the home of Stranger Things might also be the home of stranger shows that didn't fit in elsewhere. British SFF viewers, freshly hurt by the loss of The Fades, In the Flesh and Utopia, wondered if things were finally changing. No more canceled-too-soons? Proper endings all round, yes?
Not so much. Netflix has invested in the development and production of a great deal of excellent SFF drama, but little of it has been allowed to mature into multiple season shows (as striking WGA members will tell you, new commissions can often be cheaper for a streamer to produce than renegotiating cast and creative contracts for successful returning shows seasons on). Spiffy teen ghost-hunting fantasy Lockwood & Co. is just the latest victim in a growing list. Here are the SFF shows that went too soon.
Sense8 (2015 – 2018)
Way back in the salad days of 2015, long before the streaming world started chasing the mythical "Truly Global Streaming Experience," Netflix had already cracked the code thanks to the ambitious vision of Lana and Lilly Wachowski. Created by the Wachowskis and J. Michael Straczynki, Sense8 featured eight strangers from around the world who suddenly discover they are "sensates," or human beings who are mentally and emotionally linked.
Set quite literally all over the world, Sense8 was a surprisingly intimate exploration of heady topics like identity, gender, politics, and good old fashioned human empathy. Like many other Wachowski productions, Sense8 developed a devoted fanbase that worked hard to achieve something that makes the show somewhat of a rarity on this list. It has an ending… kind of. When Netflix canceled the show following a big season two cliffhanger, fans advocated for closure so passionately that Netflix granted the show a two and a half series finale that premiered a little over a year after its initial conclusion. Alec Bojalad
The OA (2016-2019)
Stand on any hilltop and listen hard, and the wind will still carry you the outraged cries of The OA fans bemoaning its loss. They've got a point, because there really hasn't been a show like it since. Created by Brit Marlin and Zal Batmanglij, The OA started out as the story of a blind woman (Marlin) who mysteriously reappears after a seven-year disappearance, with the ability to see. When a group of local high schoolers and their teacher (Phyllis from The Office) join her attempt to open an interdimensional portal, it just gets stranger and stranger from thereon in. Its second season ended on a cliffhanger so tantalizing that cancellation should really have been illegal. Louisa Mellor
The Innocents (2018)
You remember first love. They're all you can think about, you're all they can think about, you're too excited to eat or sleep, you use your berserker powers to shapeshift into the body of the Norwegian kidnapper trying to transport you to a shadowy remote experimental lab in Scandinavia…
That was first love for Harry and June, the protagonists of British Netflix series The Innocents. This eight-part drama was dreamily romantic with an ethereal tone but still managed to root its supernatural elements in the real world. Perhaps too slow and poetic for the instant gratification crowd, it nonetheless had a rich premise, a solid cast (Guy Pearce as an evil doctor!), and could have been so much more. LM
The Society (2019)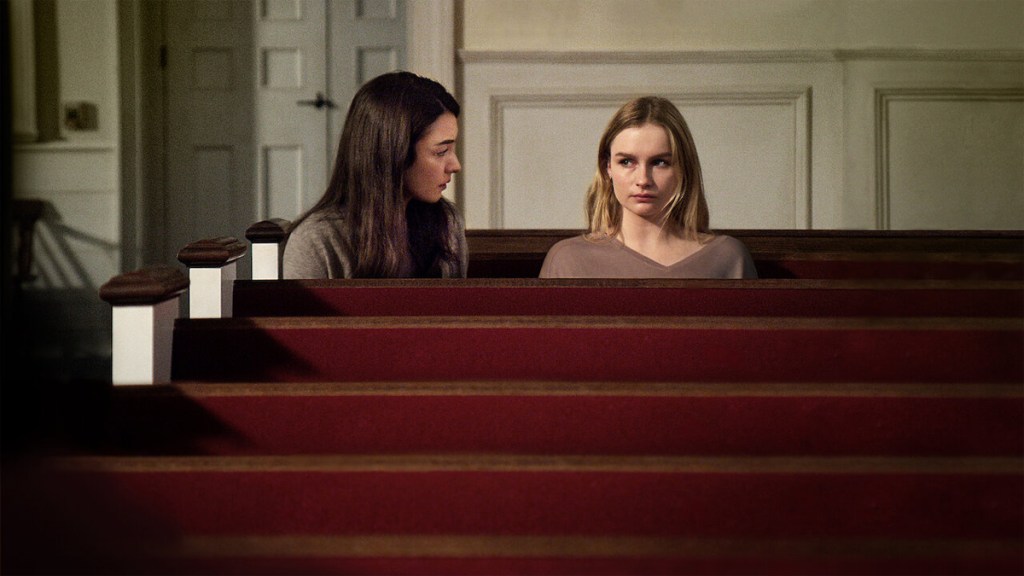 When a school trip is canceled abruptly by weather, a group of high school students from West Ham, Connecticut return home only to find the town abandoned. There are no adults, no younger kids, and no sign of where they could have gone. The teens are forced to fend for themselves and work together to determine what happened to their families, and if they're actually home or in some kind of fabricated reality. Of course there's drama amongst the teens, it would be too easy if they all got along, but The Society does a great job of balancing the high stakes of their situation with more grounded interpersonal conflict.
The Society was renewed for a second season in 2019, but was later canceled because of the COVID-19 pandemic, which is a bummer because not only does the series have an intriguing mystery at its core, it has an amazing cast that includes Kathryn Newton (Freaky), Natasha Liu Bordizzo (Ahsoka), and Alex Fitzalan (The Wilds). Brynna Arens
The Dark Crystal: Age of Resistance (2019)
They finally did it! After decades of discussions, a sequel to Jim Henson's cult puppet fantasy The Dark Crystal was made, with painstaking care and a great deal of cash spent. And then… it went away almost as soon as it had arrived. Perhaps kids just found the creepy Skeksis too scary (though 'too scary' has basically been their USP since 1982), perhaps viewers found the high fantasy plot too distancing and the episodes too long, perhaps it was just too expensive to make. Or perhaps, we just don't deserve nice things. LM
I Am Not Okay With This (2020)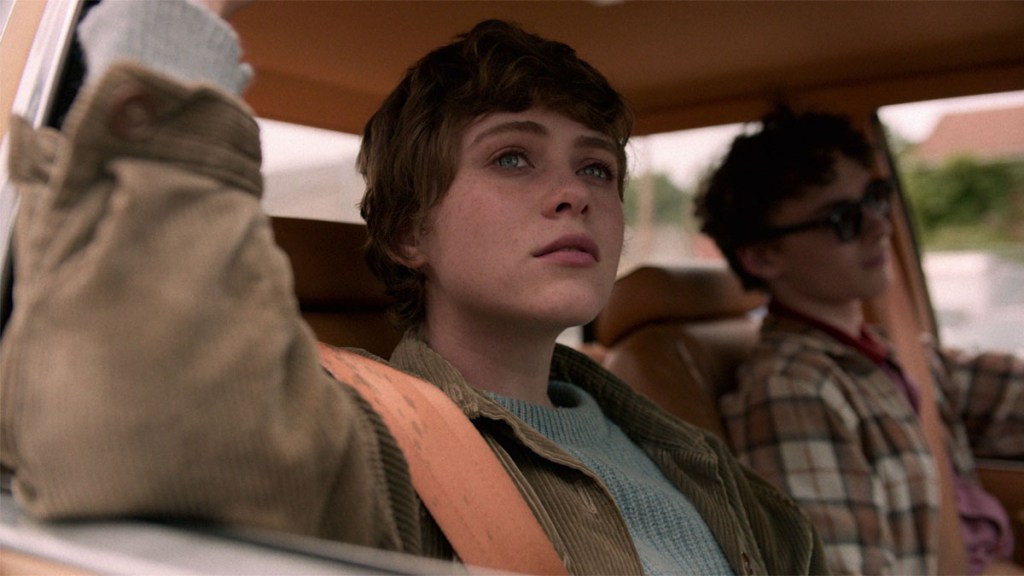 Adapted from Charles Forsman's comic book of the same name, I Am Not Okay With This was an indie slacker take on the teen-with-superpowers genre. In heavy debt to the films of John Hughes and stuffed with pop cultural homages, it only lasted seven short episodes. In it, Sophia Lillis (It, Sharp Objects) played high schooler Syd, a lonely misfit whose burgeoning powers may have been indirectly responsible for a tragedy in her past. That mystery was never solved on screen, because the series ended on a cliffhanger and remains hanging off that cliff to this day. LM
Cursed (2020)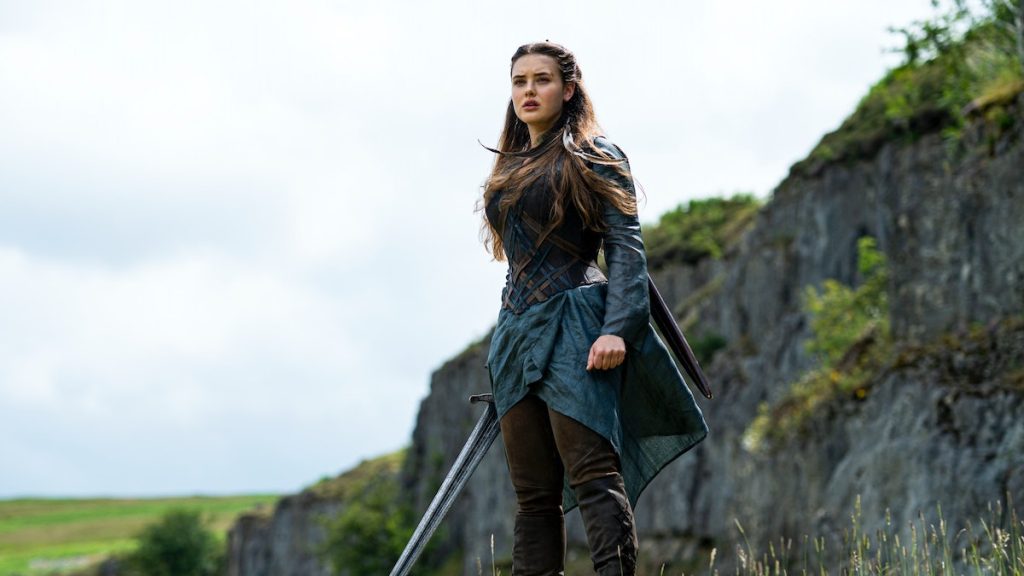 Cursed is an origin story of sorts for Nimue a.k.a. The Lady of the Lake – a mythical figure from Arthurian tales whose magical abilities are legendary. In the series, Nimue (Katherine Langford) is tasked with bringing the magical sword Excalibur to Merlin (Gustaf Skarsgård) in an effort to save her people from religious bigots who seek to wipe the fey from existence. With characters like Arthur (Devon Terrell), Lancelot (Daniel Sharman), and King Uther (Sebastian Armesto) also among the cast, Cursed is right at home among other Arthurian adaptations, but still manages to appeal to a modern audience. Cursed is so much more than just a girl boss version of a legendary character, the series gives Nimue a real strength and complexity that makes you want to learn more about her and her history, and it's a shame we won't get further into this series. BA
Jupiter's Legacy (2021)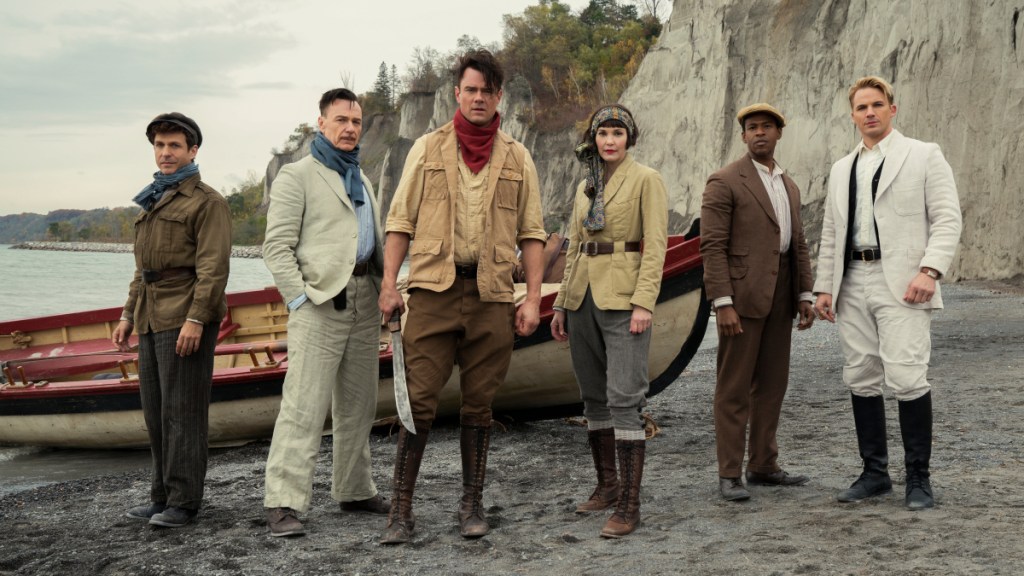 Jupiter's Legacy follows two different timelines. One is set during the Great Depression and follows a group of people that become gifted with extraordinary powers. The second is set in the present day, where we see that these people have become superheroes. Though they have become powerful forces for good in the decades since, they struggle to maintain their relevance in a changing world as their children grow into their powers and try to live up to their legacy. While the series doesn't always have the best flow between the timelines, it's something that could have easily been fixed had the series been given another season. Jupiter's Legacy does a pretty good job of setting up this world for further exploration, and it's such a shame that Netflix didn't give it the chance. BA
The Irregulars (2021)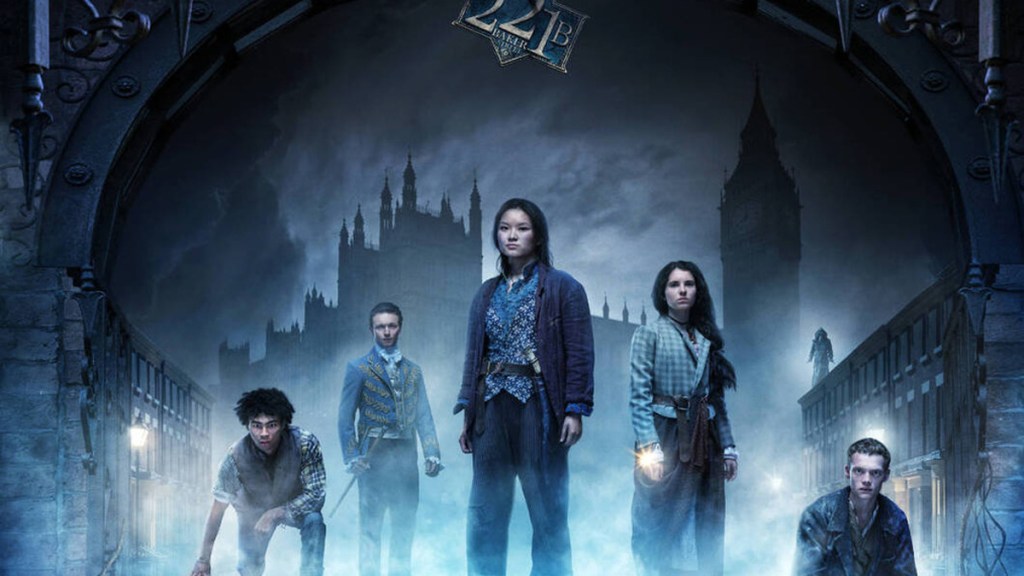 This Sherlock Holmes fanfic supernatural show could easily have dropped the Great Detective and stuck with its 'superpowered Victorian teens investigate weird monsters' angle, but without the recognisable IP, would Netflix have commissioned it in the first place? The end result was an uneven mix of cool 19th century Gothic, fantasy horror and… Sherlock Holmes, who didn't really belong first or last. Despite a fun cast and some memorably horrid monsters, these eight episodes were all The Irregulars got, so we'll never know how it might have developed its portal-riven world. LM
The Midnight Club (2022)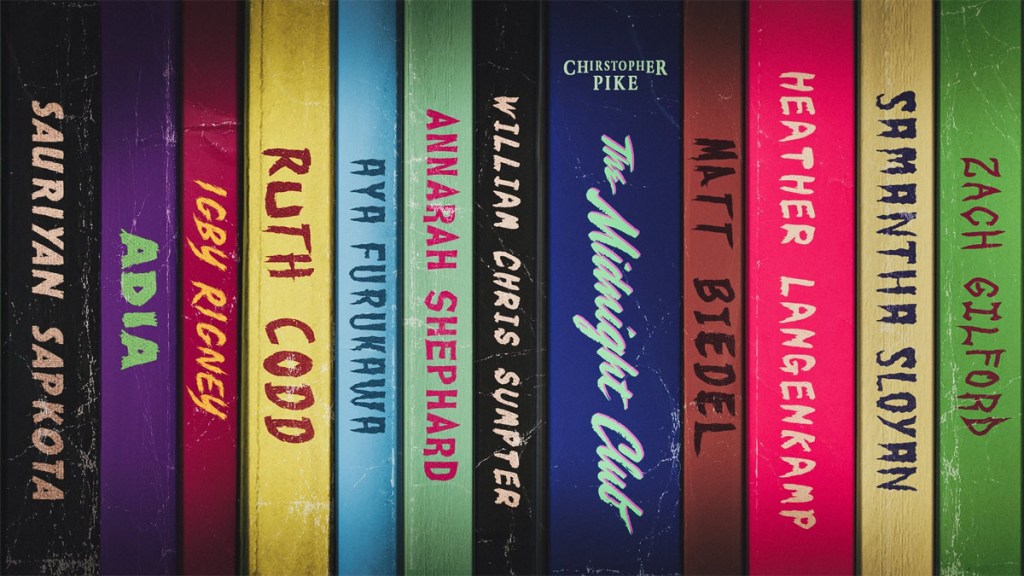 For a while there it looked like horror auteur Mike Flanagan truly had carte blanche to do whatever he wanted at Netflix. That'll happen when your first three efforts are the major hits The Haunting of Hill House, The Haunting of Bly Manor, and Midnight Mass. With 2022's The Midnight Club, however, the Netflix/Flanagan super team finally ran out of gas and Netflix declined to order a second season of the teen-centric spooky series.
That's a shame as The Midnight Club is quite fun! Loosely based on Christopher Pike's 1994 novel of the same name, this Flanagan-run series is set in a hospice for terminally ill teens in the '90s. Every night, the teens gather as "The Midnight Club" in the library to tell one another scary stories. The Midnight Club does well in balancing each character's ghost story with an overarching horror mystery haunting the hospice itself. Unfortunately the series ended in such an abrupt fashion that Flanagan even felt compelled to share his vision for future seasons with fans. AB
Archive 81 (2022)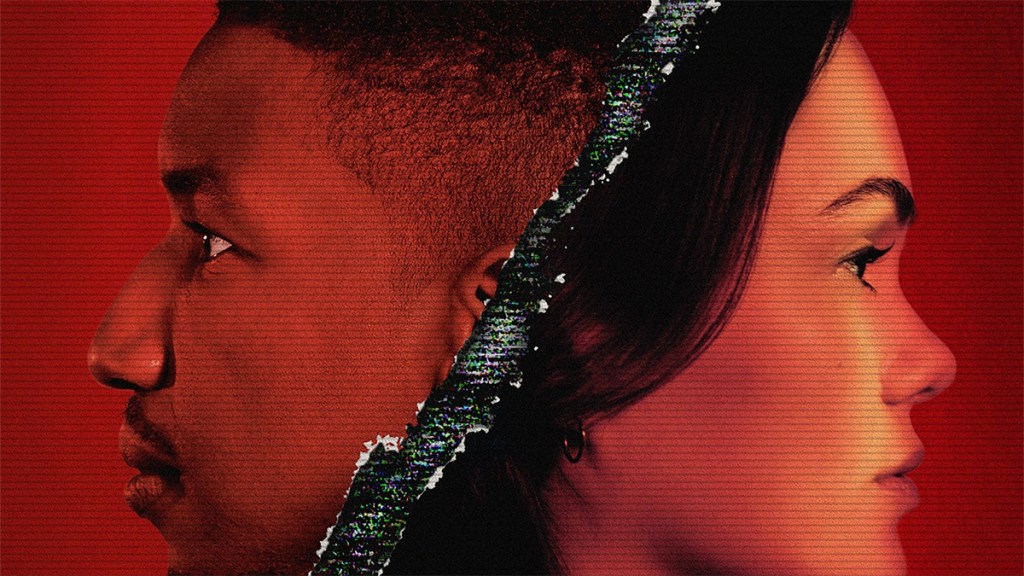 Since The Blair Witch Project first premiered in 1999, the genre of horror storytelling known as "found footage" has largely operated in the same way. The found footage in question is the very movie or TV show that you, the audience, are watching. Netflix's Archive 81 switches things up a little bit by telling its story from the curator actually discovering the creepy footage.
Based on a podcast of the same name, Archive 81 follows Dan Turner (Mamoudou Athie), a film expert hired by a mysterious corporation to restore and digitize VHS footage of a grad student's documentary about her spooky apartment complex. Archive 81 puts its format to great use, telling two equally compelling stories in different timelines that inevitably converge…but not in the way you might think. The show's first and only season ends with a truly shocking twist that we'll sadly now never get to see the conclusion of. AB
The Bastard Son and the Devil Himself (2022)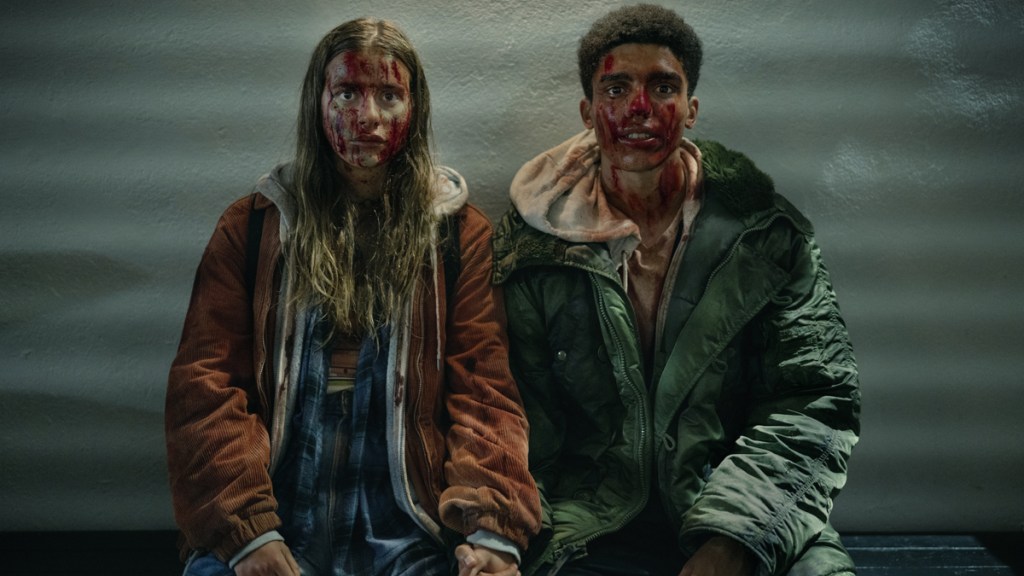 Now, this one hurt. Sally Green's terrific Half-Bad book series is a supernatural coming-of-age story about choosing your own destiny. The crushing fate of its brilliant adaptation, though, was forced upon it. Giri/Haji and The Lazarus Project's Joe Barton adapted the story of Nate – a teenager poised to inherit a dangerous legacy from his Blood witch father – with brains, boldness and joyful energy. The young leads (Jay Lycurgo, Nadia Parkes and Emilien Vekemans) were well cast, the dialogue felt grounded and the high fantasy world felt – somehow – real. There was a genuine sense of momentum here that was thrown away when the second season commission never came. LM
Warrior Nun (2020 – 2022)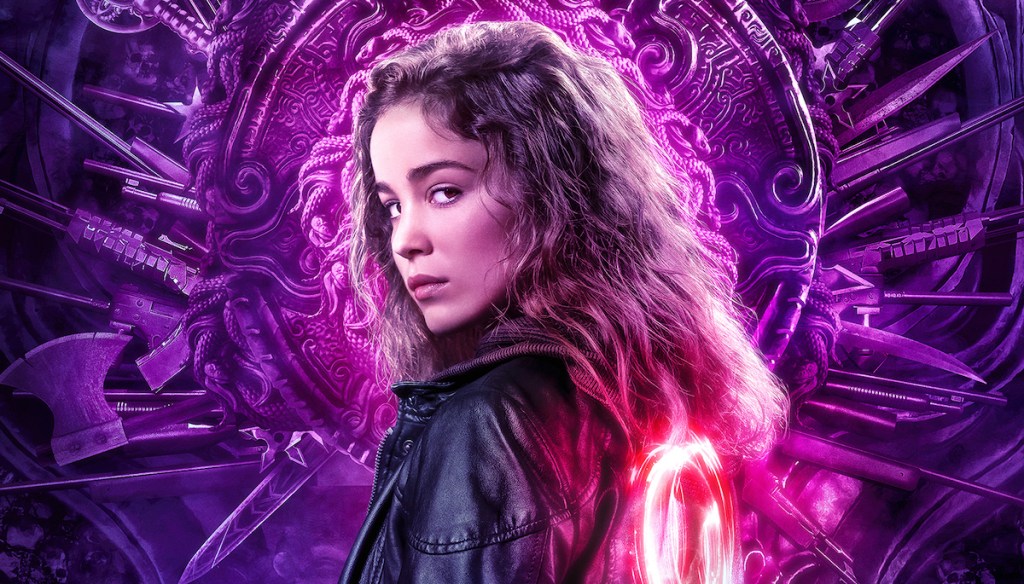 The days of fan campaigns playing a part in reviving canceled TV shows may well be behind us, but when it comes to Warrior Nun, it is not for lack of trying. Devotees of this fantasy series tried everything to register their outrage at the loss of this story about kickass superpowered teenager Ava's fight to save her sisters – religious and otherwise – from the demons. Two seasons were made of Simon Barry's comic book adaptation starring the excellent Alba Baptista in the lead role, but it was far from enough. In short, #WhatTheHellNetflix LM
Fate: The Winx Saga (2021 – 2022)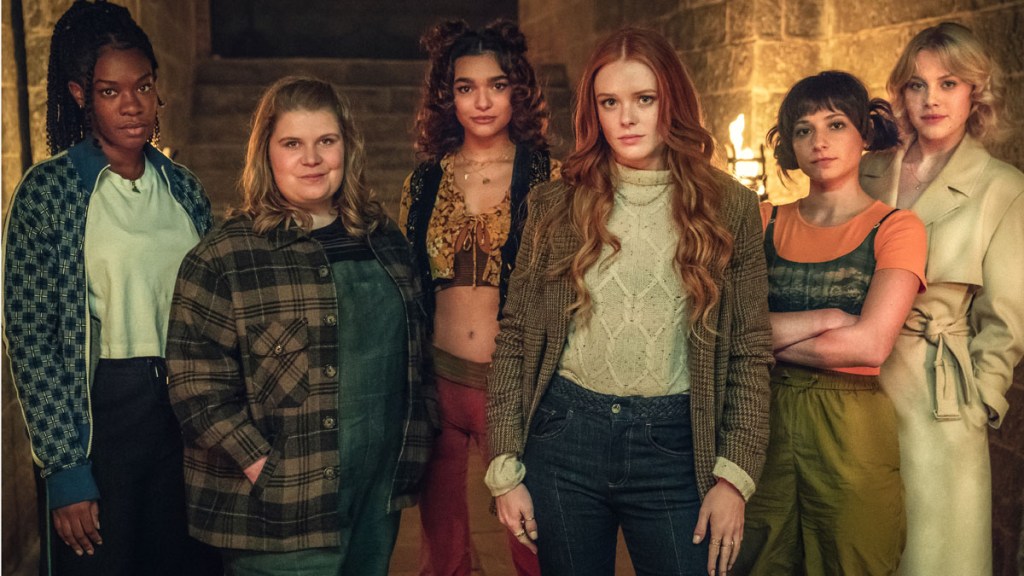 In the years since the Harry Potter books became a global phenomenon, streamers and studios were always on the hunt for the next big "magical boarding school" concept. In 2021, Netflix was pretty sure it had found magical lightning in a bottle with Fate: The Winx Saga. Partially based on an obscure Italian cartoon, Fate: The Winx Saga was set at a magical school for attractive teens…who also happen to be fairies.
While Fate's set up is familiar, its depiction of magic was quite novel. As the opening trailer notes: "Fairy magic is linked to emotion. Love. Hatred. Fear. The stronger the emotion, the stronger the magic." You can see why Netflix greenlit two seasons based on that alone. Unfortunately, two seasons was all Fate: The Winx Saga would get making it yet another unfinished streaming fantasy gem. AB
Resident Evil (2022)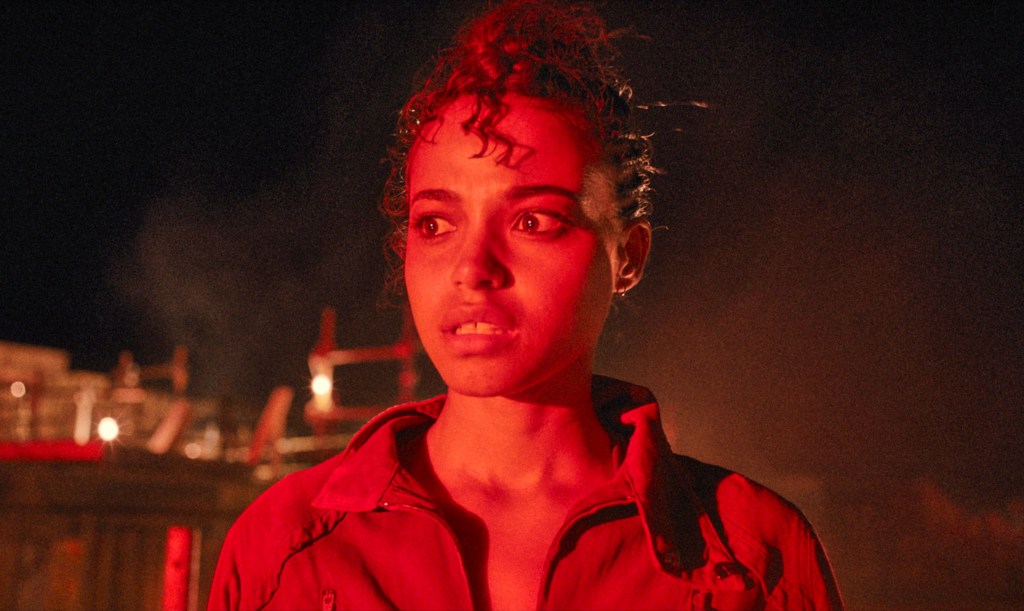 While not a direct adaptation of the video game series it's named after, Netflix's Resident Evil series still shows an appreciation for the source material that other adaptations are lacking. Starring the late Lance Reddick as Albert Wesker and Ella Balinska as his daughter Jade, the series follows Wesker and his young daughters as they settle into Umbrella Corporation's New Raccoon City in 2022 before an outbreak of the T-virus and Jade in 2036 as she studies the undead creatures created by it. Familiarity with the games isn't necessary to enjoy the series, though it does enhance some of the plot threads that call back to them. Despite straying from the source material, Resident Evil had the potential to become the best live-action adaptation of the popular franchise because its characters feel whole and not just caricatures of action heroes (looking at you Paul W.S. Anderson). If only Netflix had given the series a chance to find its groove. BA
1899 (2022)
Once in a while, a total headf*** of a show arrives to royally mess with our narrow, linear, sense-making minds. Lost did it. The OA did it. Dark did it, and from the same team in 2022, 1899 did it. Then, Netflix canceled it, so now we have no hope of ever working out what was really going on.
Set aboard a 19th century cruise liner with a vast, international cast, this multi-lingual sci-fi drama had atmosphere, imagination, mysterious black pyramids and weird little beetle creatures. It told a bunch of stories from all over the world, and in its final episodes, hinted at some game-changing twists. A puzzle we'll frustratingly never solve! LM
Lockwood & Co. (2023)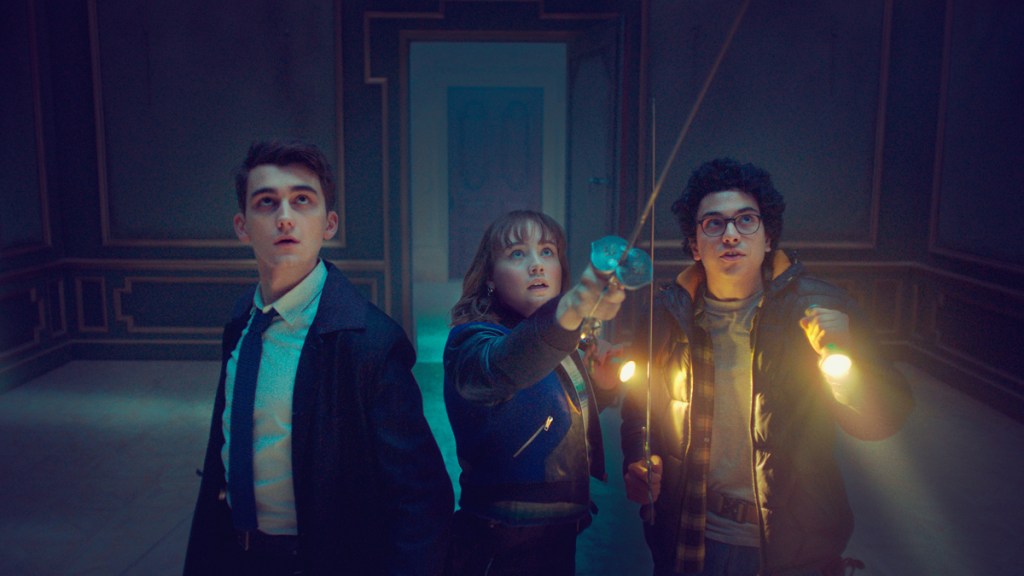 Ghosts are real, if they touch you, you die, and super-powered teen detective agencies are the only way to fight them. That's the world of Lockwood & Co., set in a tiny independent agency that comes up against corporate giant Fittes in the battle to save London.
Adapted by Attack the Block's Joe Cornish from Jonathan Stroud's popular YA book series, and with a great young cast, Lockwood & Co. only had time to tackle the first two novels in its eight-episode first season. There were plans for two more, but once again viewer numbers sadly just didn't cut the mustard. LM
As Well As…
2022 Supernatural teen vampire series First Kill
2020 Hilary Swank-starring sci-fi space travel drama Away
2019 heart transplant supernatural horror Chambers
2019 Ian Somerhalder-starring vampire virus thriller V-Wars
2018 cyberpunk sci-fi Altered Carbon
2019 – 2020 young American superhero series Raising Dion