Features
New British TV Series for 2020: BBC, ITV, Channel 4, Sky Dramas and More
You know your free time? It belongs to television now. Here's all the British TV drama on its way this year...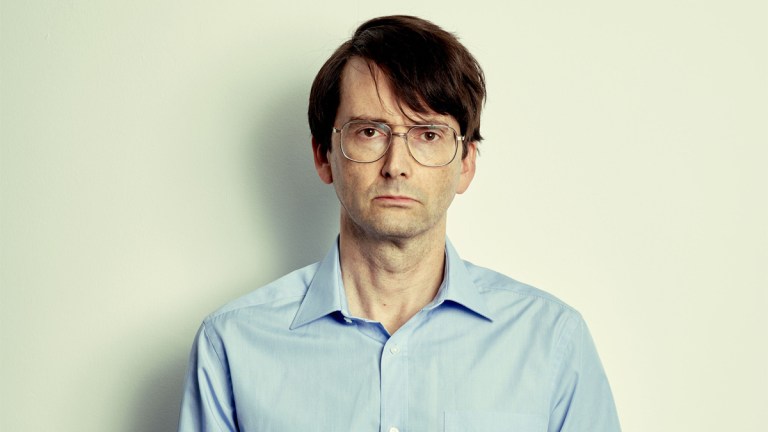 On top of the many British dramas returning this year (Save Me, His Dark Materials, Marcella, Last Tango In Halifax, The Split, Unforgotten to name but half a dozen), below are the many, many, many new UK TV series we can expect to see arrive in 2020 and beyond. Almost all of them starring David Tennant, by the looks of it – no bad thing.
You'll find original drama from Russell T. Davies, a new space-set sci-fi from Sky, true crime series, contemporary thrillers and the usual hefty number of literary adaptations and period dramas coming your way. Here's the same for all the new British comedy on its way in 2020.
We'll keep this list updated as new commissions, casting news, broadcast details and release dates arrive. Obviously, with COVID-19 halting production on all continuing and new dramas since mid-March, there will now be serious delays, but we'll keep you posted as news arrives.
All Creatures Great and Small (TBC)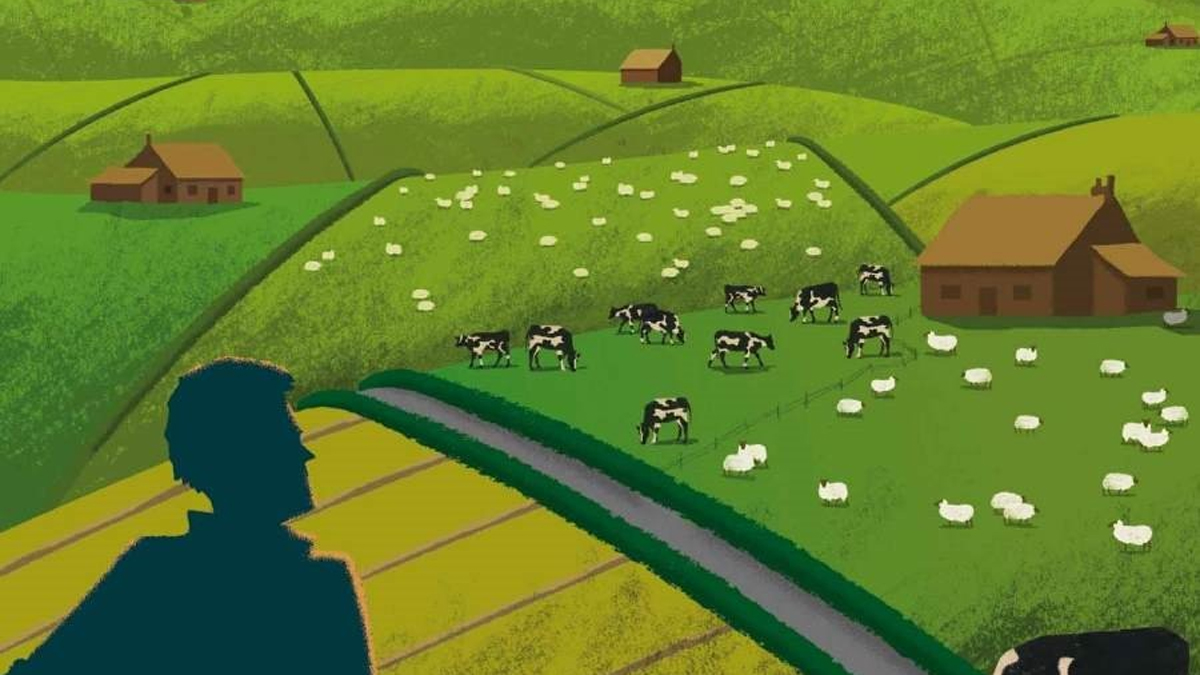 Filmed in the Yorkshire Dales over summer 2019 is a new adaptation of the memoirs of rural vet James Herriot (real name: James Wight). Airing on Channel 5 here in the UK, this series stars Samuel West, Anna Madeley and Dame Diana Rigg, with newcomer Nicholas Ralph playing young vet James. The 2020 series is timed to mark the 50th anniversary of the original book's publication. Expect warm-hearted stories of animal frolics and local characters.
Read about Den Of Geek's top books of 2019 here.
Around the World in Eighty Days (TBC)
Made in Europe but acquired by the BBC, this eight-part adaptation of Jules Verne's classic novel stars David Tennant (Good Omens, Broadchurch) as explorer Phileas Fogg. To satisfy a foolhardy wager, Fogg and his valet set off on a globe-circling journey, this time in the company of journalist Abigail Fix, played by The Crown's Leonie Benesch. It's been adapted by a team led by Life On Mars' Ashley Pharoah, and was due to begin filming in February 2020 but has been unavoidably delayed due to COVID-19.
A Suitable Boy (TBC)
Literary adapter extraordinaire Andrew Davies (Les Miserables, War & Peace, Pride And Prejudice) returns to the BBC with the first screen adaptation of Vikram Seth's 1993 novel A Suitable Boy. Making her television debut is acclaimed feature director Mira Nair (Monsoon Wedding, Queen Of Katwe). A Suitable Boy is a coming-of-age story about university student Lata (played by Tanya Maniktala), told against the backdrop of newly independent India in 1951. The official BBC press release describes it as "a vast, panoramic tale charting the fortunes of four large families and exploring India and its rich and varied culture at a crucial point in its history."
Adult Material (TBC)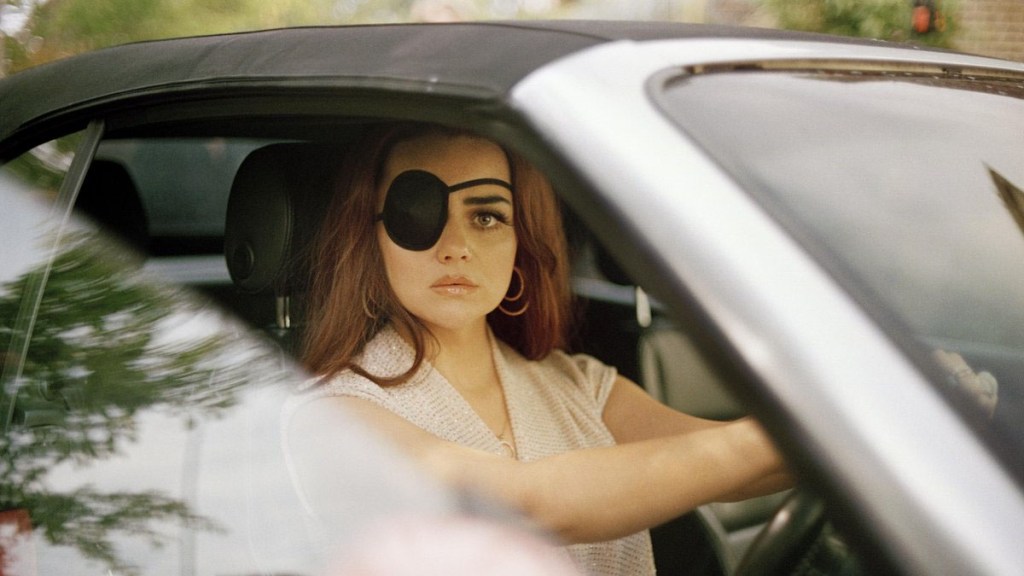 This Channel 4 drama takes on the UK porn industry and the complex relationship between sex, money and power. Written by Skins and The Smoke's Lucy Kirkwood, the four-part miniseries stars I, Daniel Blake's Hayley Squires (in a role previously given to Sheridan Smith, who left the project due to conflicting commitments) as Jolene, an experienced porn actor and mother of three whose on-set friendship with a young woman leads to a complex examination of her own work and home life. With warnings of adult and sexual scenes, here's the official trailer.
Anne (TBC)
World Productions, the makers of some of the best British drama around (Line Of Duty, Save Me, Jed Mercurio's drama Bodyguard) are making this four-part drama for ITV. Written by novelist Kevin Sampson, who was present at Hillsborough Stadium on the tragic day ninety-six football fans died, it tells the real-life story of Anne Williams' decades-long fight for justice for her teenage son and all the victims of the 1989 disaster. Sampson was instrumental in the Hillsborough Campaign for Justice, and conducted interviews with Williams, whose powerful story he tells here with Maxine Peake in the lead role.
Baghdad Central (February)
Based on the thriller of the same name by Elliott Colla, Baghdad Central is a six-part Channel 4 commission written by House Of Saddam and The Last Kingdom's Stephen Butchard. Set in Iraq shortly after the 2003 fall of Saddam Hussein, it's described as "part noir detective drama, part Le Carre and part Green Zone". With a cast led by Waleed Zuaiter (Omar, Altered Carbon), it's the story of a quest for justice in an almost lawless society. Bertie Carvel co-stars, with Doctor Who and Tin Star's Alice Troughton as the lead director. All six episodes are currently available to stream on All4.
Belgravia (March)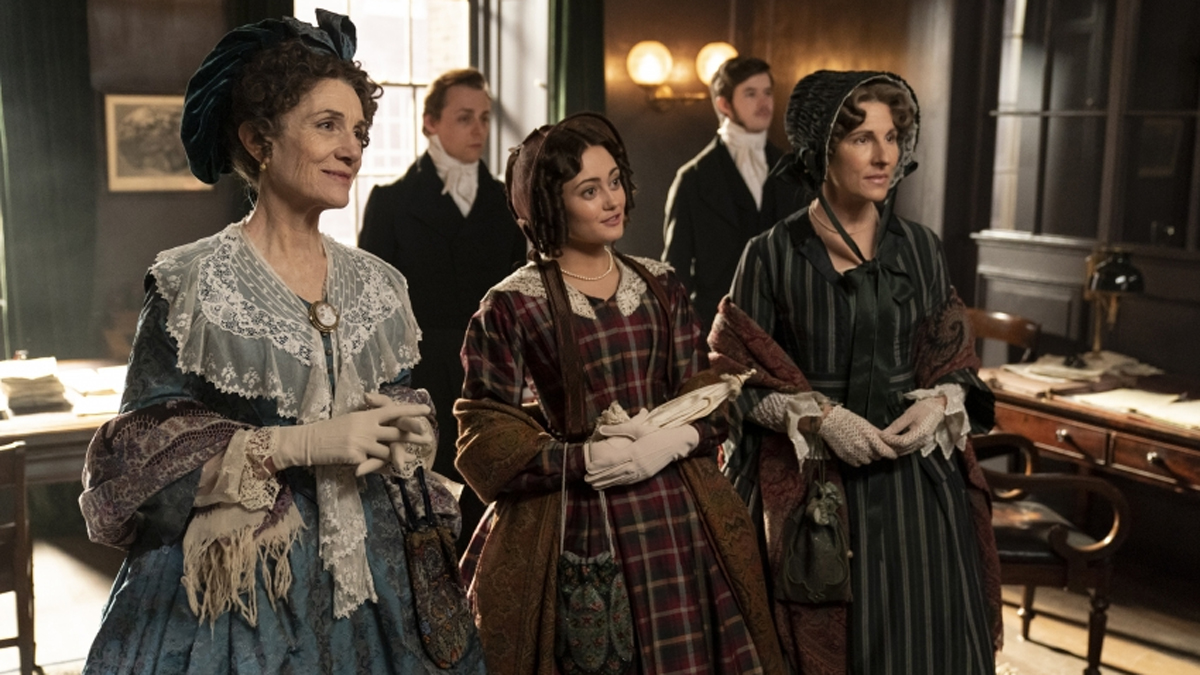 Written by Downton Abbey creator Julian Fellowes and based on his 2016 novel of the same name, Belgravia is a six-part period drama set in 19th century London. Prepare for toffs and treachery in a story about society secrets on the eve of the Battle of Waterloo. Among the fine looking cast are Tamsin Greig, Harriet Walter, Tara Fitzgerald, Philip Glenister and Alice Eve. It's recently concluded on Sunday nights on ITV1.
Best Interests (TBC)
Jack Thorne, the busiest screenwriter in the UK is returning to BBC One fresh from His Dark Materials with a new original four-part drama partly inspired by the real-life Charlie Gard case. It's about a young child with a life-threatening condition whose medical team judge it in her best interests that she be allowed to die, a decision her family can't support, and fight every step of the way. Complex and challenging, Best Interests is due to film this year. No casting has yet been announced.
Black Narcissus (TBC)
This BBC commission was announced back in 2017 and we finally have some info on it. Adapted by Apple Tree Yard screenwriter Amanda Coe from Rumer Godden's 1939 novel (which was previously adapted for cinema in 1947), three-part series Black Narcissus will star Gemma Arterton as Sister Clodagh in a Gothic tale of "sexual repression and forbidden love". Set in the 1930s, it's the story of a group of nuns who travel to Nepal to set up a branch of their order, and Sister Clodagh's struggle with her attraction to a land agent, against the backdrop of the tragic history of a Nepalese princess. Diana Rigg, Jim Broadbent, Gina McKee and more join Arterton. Filming began in Nepal and the UK in October 2019.
Bloodlands (TBC)
Filming got underway this February on new BBC One crime drama Bloodlands, which stars The Missing and Cold Feet's James Nesbitt and takes place in Northern Ireland. Susan Lynch, Michael Smiley, Ian McElhinney and Lisa Dwan are also among the cast. The thriller will revolve around a cold case that holds personal significance for Nesbitt's detective, and follows his hunt for an assassin. It's from new writer Chris Brandon and produced by Jed Mercurio's production company, so expect the Bodyguard and Line Of Duty comparisons to roll in when it airs.
Boys (TBC)
This 1980s-set drama comes from acclaimed screenwriter Russell T Davies (A Very English Scandal, Doctor Who) and tackles the impact of AIDS on the lives of three young men across a period of ten years. It's the story of "the epidemic, the pain of rejection and the prejudices that gay men faced throughout the decade." Filming began on the five-part series in October 2019, with a cast including Olly Alexander, Neil Patrick Harris, Keeley Hawes, Stephen Fry, Tracy Ann Oberman and Shaun Dooley.
Read our review of Davies' A Very English Scandal here.
But When We Dance (TBC)
Directed by Johnny Campbell (of In The Flesh and Dracula fame) and written by Esio Trot's Paul Mayhew Archer, this one-off comedy-drama about two people with Parkinson's disease is coming to BBC One. Described as a touching and hilarious love story, it's the story of Tony and Emma, a couple who first meet at a dance class for people with Parkinson's. It promises to be a witty, heart-felt 90 minutes throwing a light on a much-diagnosed condition in the UK.
Cobra (January)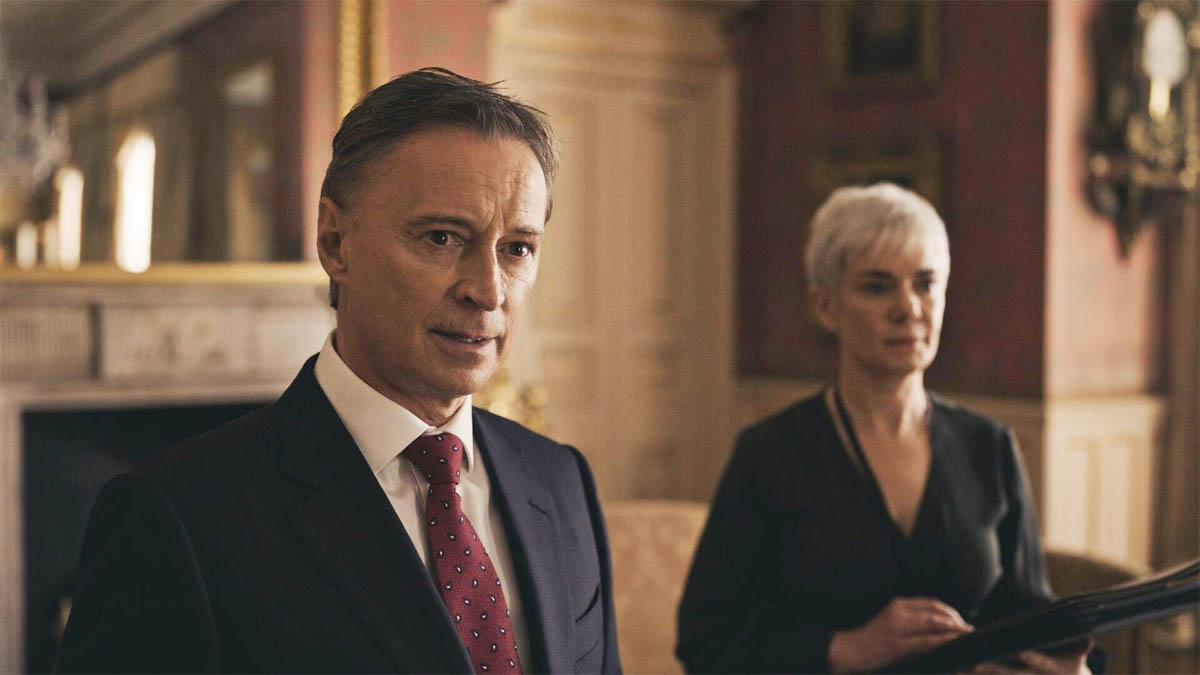 New political thriller Cobra arrived on Sky One and NOW TV in January. From The Tunnel and Strike writer Ben Richards, it stars Robert Carlyle, Victoria Hamilton and David Haig as, respectively, the PM, his chief of staff and the home secretary. It's a six-parter promising "high stakes politics and high-octane action" about a team of experts and crisis responders attempting to bring society back from the brink of collapse. A second series was confirmed by Sky in February 2020.
Come Again (TBC)
Robert Webb's debut novel Come Again, which was published in April 2020, is going to be adapted for television. It was announced in May that Firebird Pictures Ltd is working on the screen version of the story by the writer-actor. Webb (Peep Show, Back, That Mitchell And Webb Look) published his first book, memoir How Not to be a Boy in 2017, with Come Again as his first work of fiction. It tells the story of Kate, a karate expert, computer genius widow mired in grief who gets an out-of-this-world chance to go back into her past and change the future. It's part love story, part coming-of-age story, part spy thriller packed with action and 90s nostalgia.
Deadwater Fell (January)
From Humans screenwriter Daisy Coulam, this new four-part Channel 4 drama aired in January this year. Set in a remote Scottish community, it explores the aftermath of a heinous crime – a family is murdered by someone they know and trust, sending ripples through the supposedly idyllic town. David Tennant leads a cast including The Good Fight's Cush Jumbo and The Bay's Matthew McNulty. It's an excellent, if difficult watch (read our spoiler-filled reviews here), and is currently available to stream on All4.
Death Comes as the End (TBC)
With Agatha Christie adaptation The Pale Horse completing Sarah Phelps' quintet of adaptations for the BBC, it's time for a different voice on a very different kind of Christie novel. That voice? Gwyneth Hughes, Vanity Fair and Five Days screenwriter. And that novel? Death Comes As The End, a murder mystery set not in the early 20th century, but in ancient Egypt. The arrival of a new concubine sends ripples through an Egyptian priest's family. No casting has yet been announced.
Des (TBC)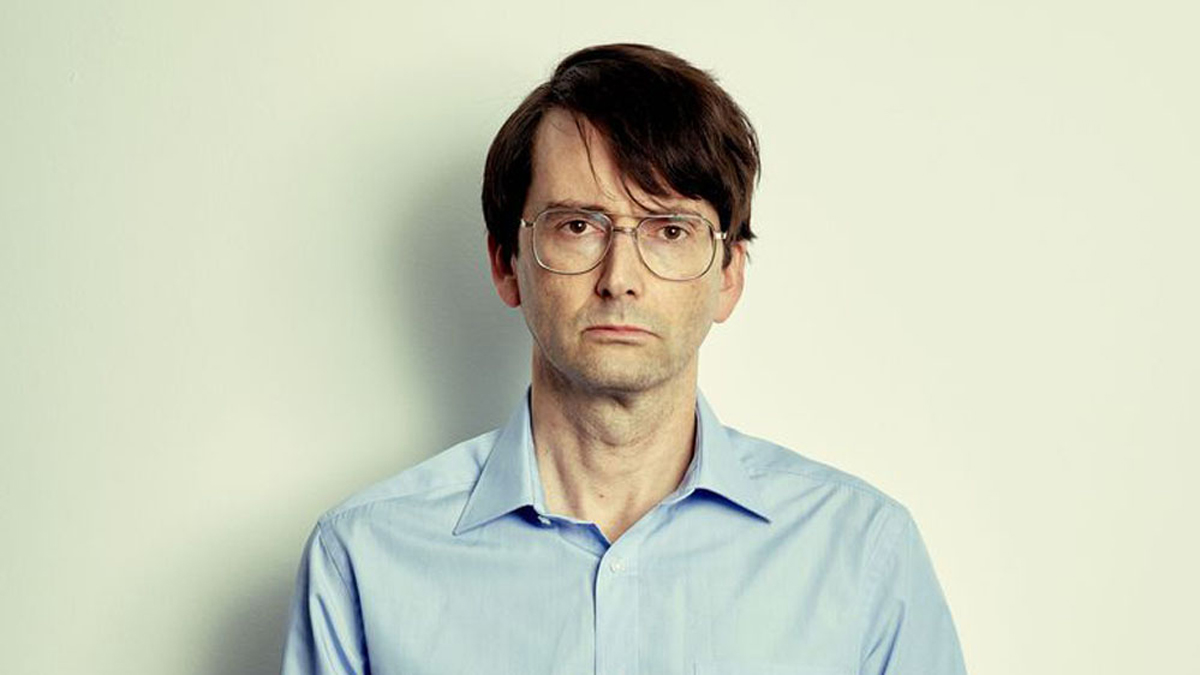 ITV has commissioned a three-part true crime drama starring David Tennant, inspired by the real story of serial killer Dennis Nilsen (aka Des), who killed boys and men between the years of 1978 and 1983. It's adapted from Brian Masters' book Killing For Company, and will be told from the perspective of three men – Nilsen, DCI Peter Jay (played by Daniel Mays), and biographer Brian Masters (played by Jason Watkins) – and explore how Nilsen was able to prey on the young and the vulnerable.
See our pick of the best true crime documentaries and series available to watch right now.
Dracula (January)
The Sherlock showrunners Steven Moffat and Mark Gatiss reunited to bring another 19th century fictional icon to life in Dracula, which aired on BBC One over New Year and Netflix. Danish actor Claes Bang played the title role alongside Dolly Wells and John Heffernan in the miniseries which comprises three ninety-minute episodes. Moffat and Gatiss promised to "reintroduce the world to Dracula, the vampire who made evil sexy." Job done. Read our spoiler-filled reviews here.
Englistan (TBC)
Actor, rapper, activist and now screenwriter Riz Ahmed has created this ambitious nine-part series with BBC Two. It's a drama about three generations of a British Pakistani family set over the course of four decades of their lives. Early reports promise a complex look at the notion of home, identity, race relations and achieving your dreams, but above all, an examination of what family really means.
Flesh and Blood (February)
Filming on new ITV four-part drama Flesh And Blood got underway in June 2019, with an enviable cast led by Imelda Staunton, Stephen Rea and Russell Tovey. It's a contemporary story of three adult siblings shocked when their recently widowed mother falls for a new man, bringing into question everything they thought they knew about their parents' 45-year marriage. Staunton plays the family's neighbour, who harbours an unhealthy obsession with the unfolding drama… Expect dark wit and the unearthing of long-buried secrets. It's available to stream on ITV Hub here and here's our spoiler-filled episode one review.
Four Lives (TBC)
Previously titled The Barking Murders, Four Lives is a three-part BBC drama based on real-life murderer Stephen Port, and the aftermath of his four kills. Port raped and murdered four men, between 2014 and 2015, using Grindr to attract his victims. Writer Jeff Pope, who previously penned The Moorside and Little Boy Blue, is leading the charge on this one, along with director Neil McKay. It was announced in February 2019 that Sheridan Smith is back working with Pope on the new series, playing Sarah Sak, mother of Anthony Walgate, alongside Jamie Winstone as Donna Taylor, one of the sisters of Jack Taylor, and Stephen Merchant as Port.
Here's our pick of the best true crime documentaries and TV series around right now.
Gangs of London (April)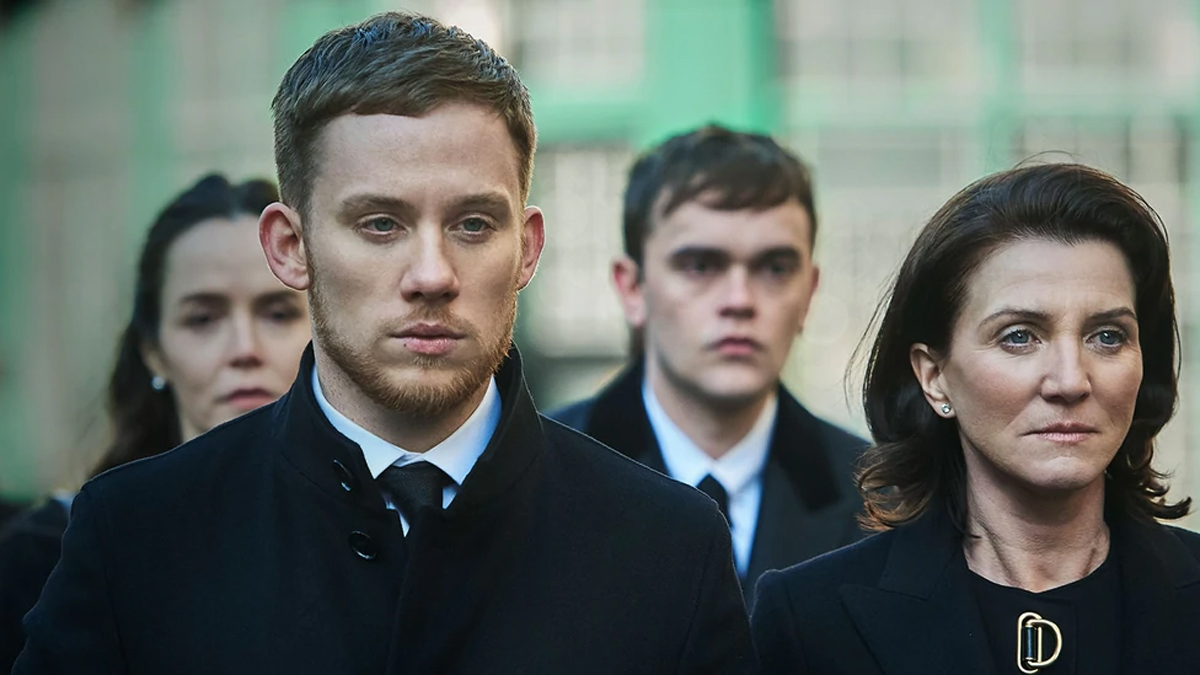 Filmmaker Gareth Evans came to everybody's attention with 2011 Indonesian-set action flick The Raid. Now he's making his TV debut with this Sky Atlantic/HBO co-production. Gangs Of London takes place in a version of modern London torn apart by international criminal organisations. Expect assassinations, intrigue, expertly choreographed fight scenes and full-muscled action from this excellent new drama. All nine episodes are available to stream on Sky and NOW TV as of Thursday the 23rd of April. Read our reviews and interviews here.
Honour (TBC)
Keeley Hawes' production company is behind new two-part ITV drama Honour, which filmed in autumn 2019. Based on the real-life so-called "honour" killing of 20-year-old Banaz Mahmod, it comes written by Vanity Fair's Gwyneth Hughes and will star Hawes as DCI Caroline Goode, who investigated Mahmod's disappearance. This "tense and emotionally vivid drama", as ITV describes it, will air in 2020.
I Hate Suzie (TBC)
Billie Piper has co-created this original Sky Atlantic drama with playwright Lucy Prebble, who adapted the Piper-starring series Secret Diary Of A Call Girl in 2007. It's a story about a celebrity (Piper) whose career is threatened when she's hacked and a personal photo leaked to the public. The Crown and Lovesick's Daniel Ings co-stars in what Prebble describes as "a strong, dark, fun tale." Filming began in September 2019. With adult content, see the first trailer here.
I May Destroy You (June)
The latest from acclaimed writer-actor Michaela Coel, creator of Chewing Gum and star of Black Earth Rising is a 12-part half-hour series exploring sexual consent in modern dating and relationships. Formerly going under the working title of January 22nd, it's a BBC One/HBO co-production set and filmed in London, and stars Coel in the lead role of Arabella, a celebrated young novelist who suffers a sexual assault that causes her to reassess her life. Joining Coel in the cast are Weruche Opia, Paapa Essiedu, Aml Ameen and a host of new and stage talent. The first episode airs on Monday 8th June at 10.45pm on BBC One.
Industry (TBC)
Another Bad Wolf production, this one is on its way to BBC Two and HBO in the US. Eight-part drama Industry comes from new writers Konrad Kay and Mickey Down, and is directed by Girls' Lena Dunham. Taking on work, money, power, greed and loyalty. It's about a group of graduates competing for places at a top firm in the cut-throat world of international finance. How far will some people go for profit?
Inside Man (TBC)
The latest drama from former Doctor Who and Sherlock showrunner Steven Moffat is a four-part crime thriller entitled Inside Man. The twisting story is about a death row inmate in the US and a woman who's trapped in a cellar under an English vicarage, whose lives interlink "in the most unexpected way", according to the commission announcement. It's going to start production late this year, so don't expect to see this on the BBC until 2021.
Read our salute to Steven Moffat's legacy on Doctor Who.
Intergalactic (2021)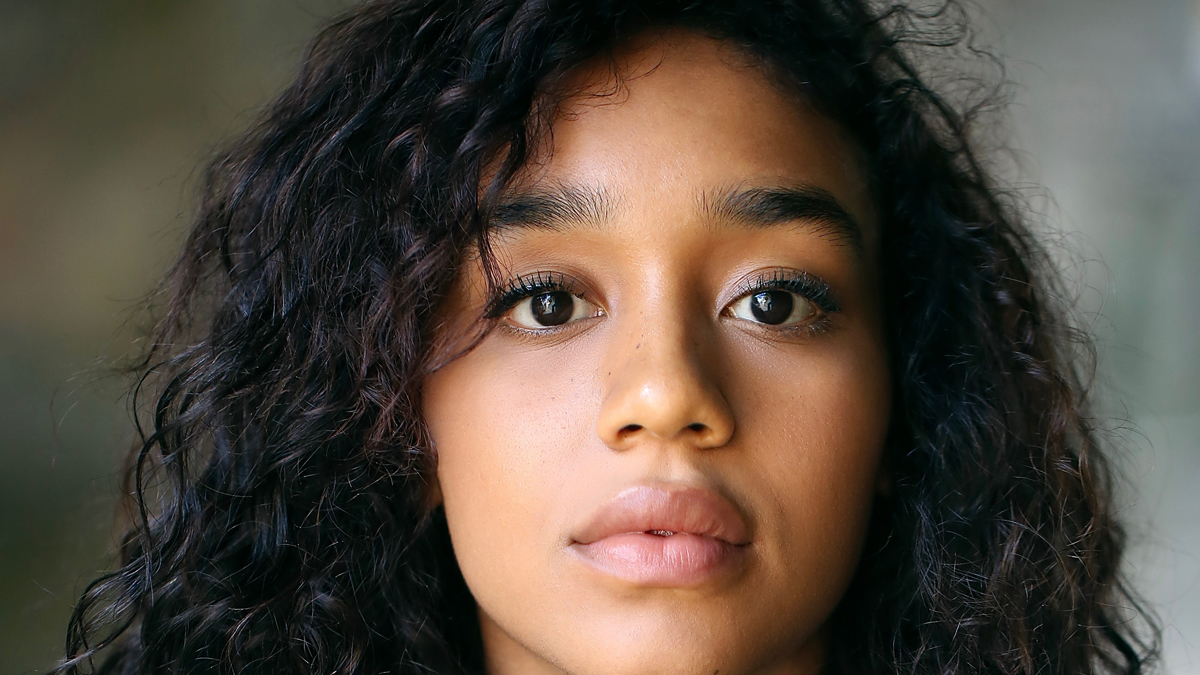 Excellent news for sci-fi fans, this. Coming to Sky One and NOW TV in 2021 is Intergalactic, an original British space-set drama about a galactic pilot who's falsely imprisoned, then breaks free with a gang of other high-security female prisoners. It stars The Tunnel's Savannah Steyn (pictured) in the lead role, with Parminder Nagra, Eleanor Tomlinson, Sharon Duncan-Brewster, Natasha O'Keeffe, Thomas Turgoose and Craig Parkinson, so lots of great British talent in the cast. Filming is taking place in Manchester and Spain and we cannot wait.
Read more about Intergalactic on Sky here.
Isolation Stories
UK channels have responded quickly to the unusual demands of making television during lockdown, with BBC stalwarts Have I Got News for You and The Graham Norton Show continuing but using remote video link-ups. Now ITV has created the first lockdown drama in Isolation Stories, an anthology series airing over four nights between the 4th and 7th of May. The episodes are 15 minutes long and depict the experience of lockdown on a variety of characters played by Sheridan Smith, Angela Griffin, Robert Glenister, David Threlfall and Eddie Marsan.
Karen Pirie (TBC)
A new detective is on her way to ITV in the firm of Karen Pirie, the creation of novelist Val McDermid who's also the literary source of ITV's popular Wire In The Blood forensic pathologist series. The new crime drama comes adapted from the first in McDermid's five-book series The Distant Echo by Harlots and Save Me Too's Emer Kenny. It's about a young Scottish detective working in St. Andrews who is tasked with reopening cold cases. The first involves the 25-year-old death of a teenager whose unsolved murder has become the subject of a true crime podcast. It's being made by Bodyguard and Line Of Duty's World Productions. Read more about the new commission on ITV here.
Leonardo (TBC)
Not strictly (or at all) a British series, we've snuck this Italian production in because of its lead actor – Poldark and Being Human's Aidan Turner – and its pedigree – from The X-Files and The Man In The High Castle's Frank Spotnitz. The writer-producer's latest screen work was on Medici, also made for an Italian production company. This eight-episode series will tell the life of artist Leonardo through the story of his masterpieces.
Life (TBC)
From the writer of Doctor Foster comes a new six-part hour-long drama for BBC One. Life tells four separate story strands about the residents of a large Manchester house divided into flats. The cast includes Alison Steadman and Peter Davison as a married couple rocked by a chance encounter, Adrian Lester and Rachael Stirling are a couple whose marriage is threatened by temptation, while Victoria Hamilton plays a woman whose life is disrupted by the arrival of her teenage niece. Currently filming in Manchester, "LIFE explores love, loss, birth, death, the ordinary, the extraordinary and everything in between".
Little Birds (TBC)
An original six-part UK drama coming to Sky Atlantic, Little Birds is "playfully" adapted (according to the press release) from Anais Nin's collection of erotic short stories. It "weaves stories of love and desire together with personal drama and political intrigue," we're told. Set in Tangier in 1955, filming took place in Andalusia and Manchester, with Juno Temple playing the lead role of Lucy Savage, a young women trapped by society who yearns for an unconventional life.
Miss Scarlet And The Duke (March)
This six-part co-production written by Trollied's Rachel New and starring Peaky Blinders' Kate Phillips will air on Alibi here in the UK. It's a one-hour series set in the 19th century about London's first female gumshoe, Eliza Scarlet (Phillips), a woman who takes over her dead father's detective agency, aided by Stuart Martin's 'Duke'. One for fans of Aussie period detective series Miss Fisher's Murder Mysteries, perhaps? It aired on Alibi this spring.
Did you spot the hidden messages in the Peaky Blinders series 5 sets?
Noughts + Crosses (March)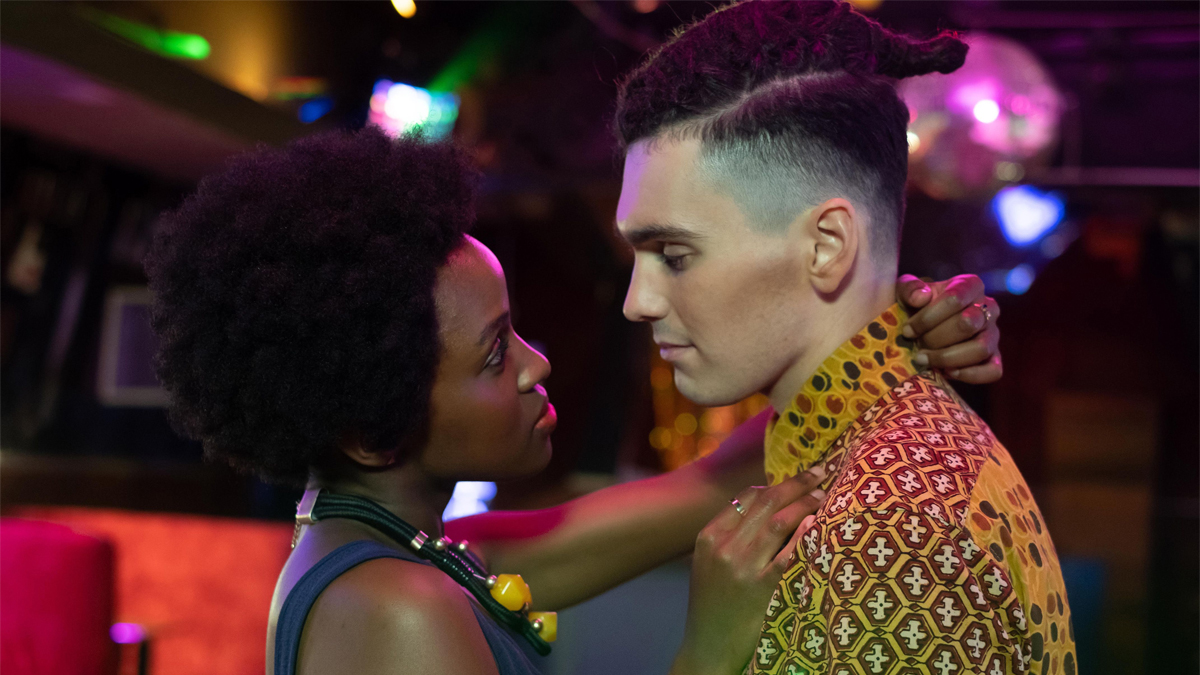 Malorie Blackman's hugely successful series of Young Adult novels have been adapted by Being Human's Toby Whithouse for BBC One. The six-part series is set in a world where racial divisions are turned on their head, and two young people from different backgrounds battle through separation caused by power, politics and prejudice. All episodes are available to stream now on BBC iPlayer. Read our episode one review here.
Normal People (TBC)
Filming took place last summer in Dublin, Sligo and Italy for Normal People, adapted by Sally Rooney from her 2018 publishing hit of the same name. It's a 12-part drama for BBC Three and US streaming service Hulu, starring new(ish)comers Daisy Edgar Jones and Paul Mescal. Directing is Room's Lenny Abrahamson and Hettie McDonald, telling an intimate story about a relationship between two young people – Marianne and Connell – stretching through their university years at Trinity College, Dublin. Available now on BBC Three and Hulu, read our spoiler-free review and more.
Penance (March)
Three-part hour-long drama Penance aired on Channel 5 this March. It's an original scripted drama for the channel, and stars Neil Morrissey, Julie Graham and Nico Mirallegro in a psychological thriller about grief, manipulation and morally murky relationships. The story revolves around the Douglas family, reeling from the death of their son, and a young man they encounter at bereavement counselling with whom they become entangled.
Quiz (March)
Adapted from James Graham's acclaimed stageplay of the same name, Quiz is the story of the Who Wants To Be A Millionaire? 2001 cheating scandal in which Major Ingram and accomplices were accused of cheating their way to the show's top prize. Human chameleon Michael Sheen (Frost/Nixon, The Damned United) pictured above, plays quiz host Chris Tarrant, with Ripper Street's Matthew Macfadyen playing the accused Major in the three-part ITV/AMC drama. On directing duties is Stephen Frears, who recently directed excellent comedy drama State Of The Union and Russell T. Davies' A Very English Scandal. Read our reviews here.
Red Rose (TBC)
A contemporary teen horror series is on its way to BBC Three, written by Michael and Paul Clarkson (The Haunting Of Hill House, See). Red Rose will be an eight-part series about the relationship between teenagers and their online lives. It's the story of Rochelle, a Bolton teen who downloads a mysterious app that sets in motion a series of terrifying events. Ultimately, say the Clarksons, "it's the story of friendship told through the prism of a classic horror-thriller."
Ridley Road (TBC)
Adapted from Jo Bloom's 2014 novel of the same name, Ridley Road will be a four-part thriller for BBC One. Actor and screenwriter Sarah Solemani (Him & Her, No Offence) has adapted Bloom's book, which tells the story of the fight against fascism in 1960s London. According to Solemani, the novel reveals "a darker side of Sixties London and the staggering contribution the Jewish community made in the battle against racism."
Read Den Of Geek's top books of 2019 here.
Roadkill (TBC)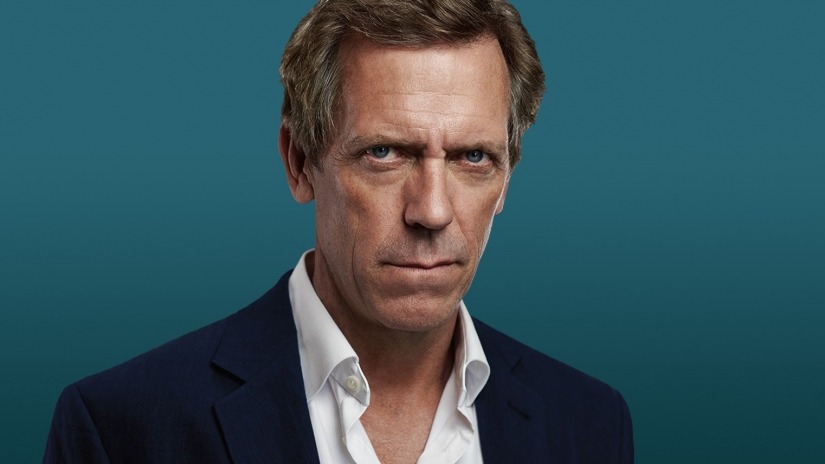 Veep's Hugh Laurie is going back to politics. Acclaimed screenwriter David Hare (The Hours, The Reader) is behind a new four-part political thriller for BBC One. Roadkill is the story of Peter Laurence (Laurie), a conservative minister with his eyes on the top job who attempts to out-maneouvre the personal secrets threatening to wreck his public standing. Peaky Blinders' Helen McCrory is set to play prime minister Dawn Ellison, with Westworld's Sidse Babbett Knudsen also appearing. Filming began in London in November 2019.
Salisbury (TBC)
An episode in recent UK history – the 2018 Novichok poisonings – is being translated to the screen in three-part factual drama Salisbury, which filmed last year in the Wiltshire cathedral city. The BBC Two drama will focus on the impact of the chemical attack on ordinary people and public services in the city, and has amassed a terrific cast including Anne-Marie Duff, Rafe Spall (seen recently in The War Of The Worlds), Mark Addy, Johnny Harris and MyAnna Buring. It's been written by BBC Panorama's Adam Patterson and Declan Lawn.
SAS: Rogue Heroes (TBC)
A major new drama is on its way to BBC One, from Steven Knight, creator of Peaky Blinders and Taboo. The six-part drama is based on Ben Macintyre's SAS: Rogue Heroes book, which charts the creation of the famed Special Forces unit. Knight is writing the adaptation, which will tell a story "celebrating the glory, action and camaraderie at the heart of this story" while delving into the psychology of the officers and men who formed the SAS in WWII. With real-life events given Knight's visionary treatment, this one promises to be a spectacle with real depth.
Showtrial (TBC)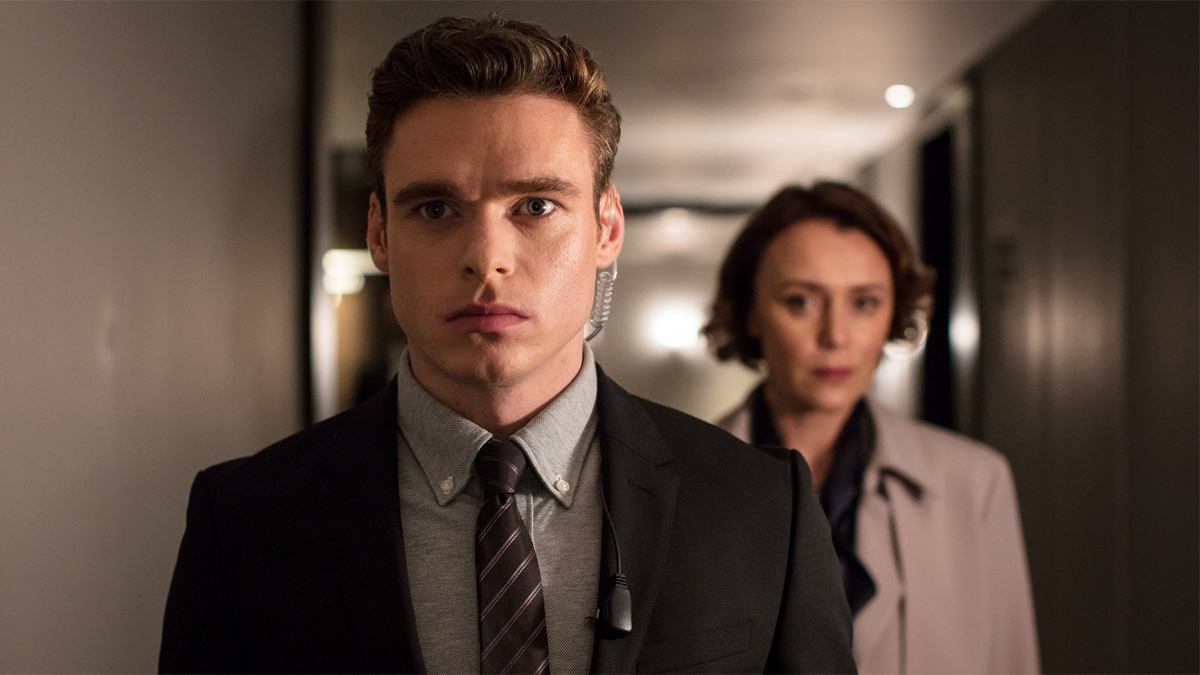 The Tunnel's writer Ben Richards is teaming up with World Productions (the folks behind Bodyguard – pictured above – and Line Of Duty) on six-part series Showtrial. Coming to BBC One, it's a legal drama that questions the role class, money and power play in justice being done. The story treats the disappearance of a young working class student and the subsequent arrest and trial of the accused, "the arrogant daughter of a wealthy entrepreneur."
Sitting In Limbo (TBC)
A new feature-length film tackling the shameful political Windrush immigration scandal is on its way to BBC One. Sitting In Limbo is inspired by the true story of Anthony Bryan's struggle to be accepted as a British citizen after making a visit to his elderly mother in Jamaica, despite living in Britain since 1965. Written by Bryan's novelist brother Stephen S. Thompson (Toy Soldiers, No More Heroes), it promises to be a deeply personal, powerful ninety minute drama. Casualty's Patrick Robinson and Save Me's Nadine Marshall star.
Read our interview with actor and Save Me creator Lennie James here.
Small Axe (TBC)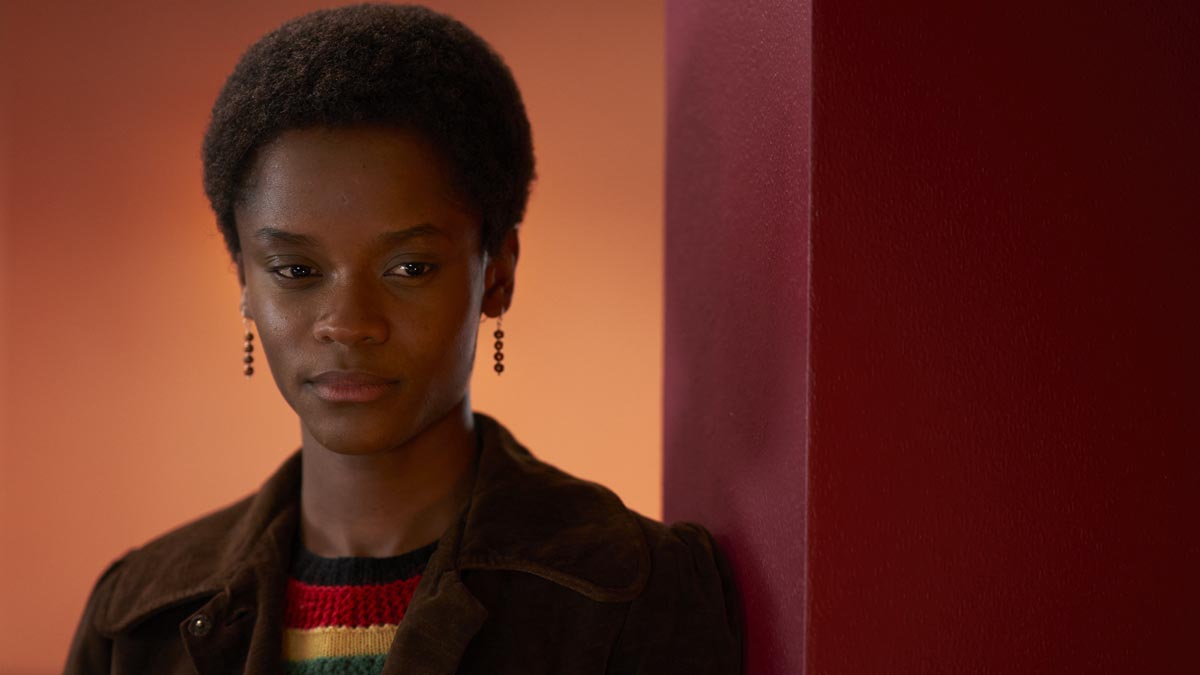 An anthology of six hour-long stories set in 1960s – 1980s London is on its way to the BBC from Steve McQueen, the director of Twelve Years A Slave, Hunger and Shame. Small Axe started filming in June 2019 and boasts a terrific cast including Black Panther and Black Mirror's Letitia Wright, and The Force Awakens and Attack The Block's John Boyega, with Malachi Kirby and Rochenda Sandall. The first of the anthology's five stories, all of which are set in London's West Indian community, will be told across two episodes. The title is inspired by the Jamaican proverb about marginal protest challenging dominant voices, "If you are the big tree, we are the small axe".
Sweetpea (TBC)
From Kirstie Swain, the screenwriter of Channel 4's Pure, comes a new eight-part series adapted from C.J. Skuse's 2017 novel of the same name. It's the story of a young woman who seems unremarkable on the surface, who works as an editorial assistant in a British seaside town. Unfulfilled by her job, she turns to darker pursuits outside of work, because who would ever suspect her? The series is coming to Sky Atlantic. Read our interview with Kirstie Swain about Pure, mental illness in TV drama and more.
Talking Heads (TBC)
Announced in April as airing "in the coming months" is a remake of Alan Bennett's acclaimed series Talking Heads, featuring an all-new cast and two new monologues by Bennett. Originally broadcast in 1988 and 1998 and featuring a host of acting talent including Julie Walters, Maggie Smith and Patricia Routledge, the new Talking Heads will star Jodie Comer, Maxine Peake, Martin Freeman, Lesley Manville, Kristen Scott Thomas, Sarah Lancashire and many more.
Tenacity (TBC)
If you saw His Dark Materials on BBC One, then you know Welsh-based Bad Wolf Productions are capable of great things on a grand scale. Last year, ITV commissioned them to make six-part thriller Tenacity, from a screenplay by Flightplan's Peter A. Dowling, based on the J.S. Law novel of the same name. It's about a body discovered on a British nuclear submarine, investigated by military detective Danielle Lewis. Think assassins, high-stakes action and a momentous threat to national security. The cast is TBA.
Here's our pick of the top 50 foriegn language film thrillers.
The Windermere Children (February)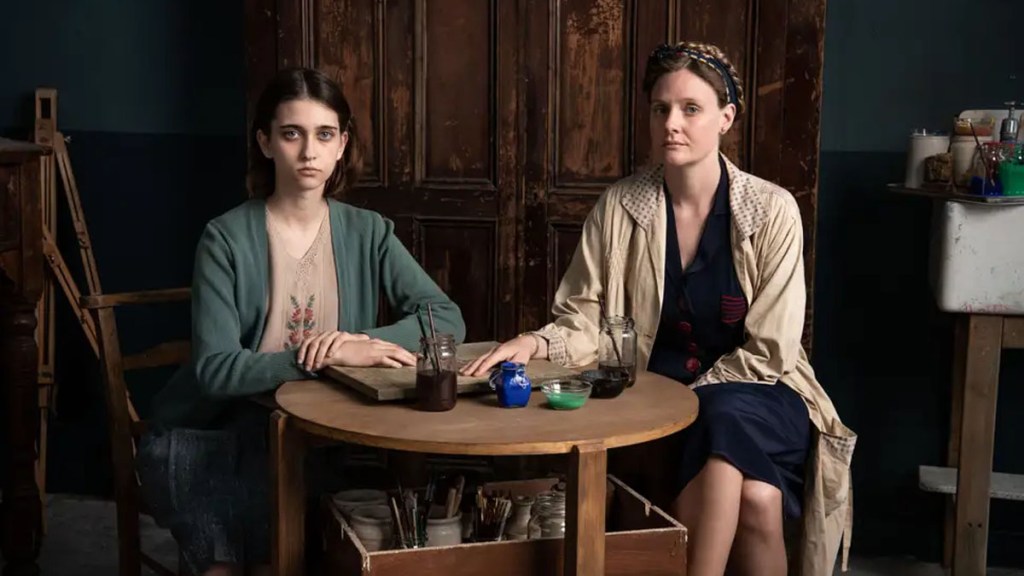 This one-off feature length BBC Two drama delved into a little-explored part of English history – the child survivors and presumed orphans of the Holocaust who were granted the right to come and live in the UK following World War II. The Windermere Children tells the story of one coachful of young refugees brought to Lake Windermere to be rehabilitated through nature. Romola Garai, Tim McInnerny and Iain Glenn star in a screenplay from The Eichmann Show's Simon Block and directed by Any Human Heart's Michael Samuels.
Read our spoiler-filled reviews of The Secret Of Crickley Hall.
The Elephant Man (TBC)
The story of Victorian Joseph Merrick was memorably brought to the screen by David Lynch in 1980, and has since been retold on stage (notably starring Bradley Cooper in the lead role). This two-part drama stars Stranger Things' Charlie Heaton and is written by Moorside's Neil McKay. The biopic will tell the story of Merrick's life from the start to the end and promises to "explore the man behind the myth".
The End (February)
This ten-episode series aired on Sky Atlantic and NOW TV. The End is created and written by Samantha Strauss and stars Harriet Walter and Frances O'Connor in the story of three generations of the same family dealing with the thorny issue of dying with dignity. O'Connor plays a palliative care specialist opposed to euthanasia, while Walter plays her mother Edie, who feels strongly that she has a right to die. Complicated family dynamics meet complex moral issues. See the first trailer here.
The English Game (March)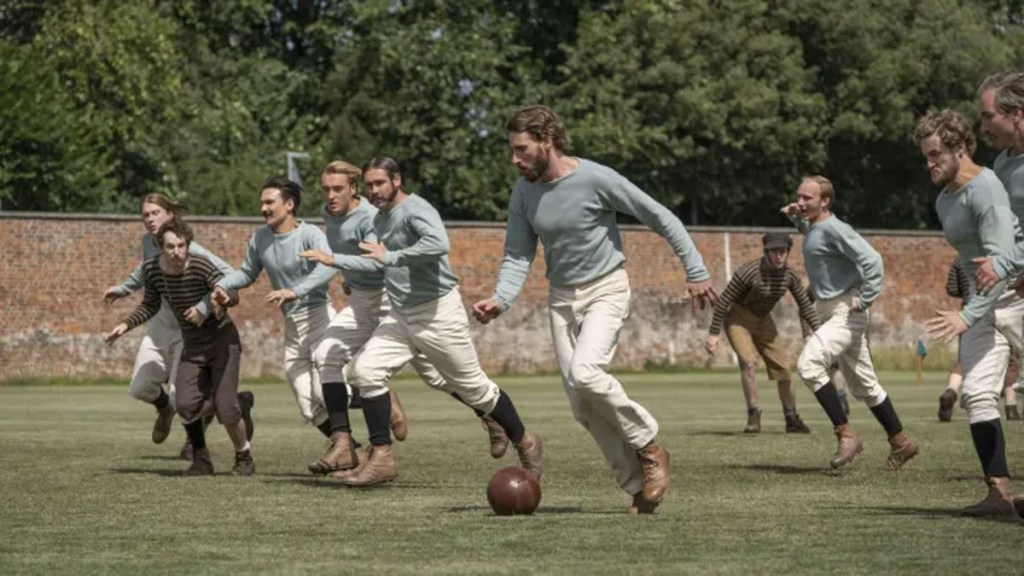 Netflix has bagged itself a Julian Fellowes-written drama, this one about the birth of football. Set in Northern England in the 1850s, The English Game will track the development of the beautiful game with the help of a cast including Line Of Duty's Craig Parkinson, The Virtues' Niamh Walsh, Kingsman's Edward Holcroft and Game Of Thrones' Charlotte Hope. It arrived on Netflix UK in March.
Here's Shane Meadows on the creation of powerful 2019 drama The Virtues.
The Irregulars (TBC)
The modern version. The Robert Downey Jr version. The gnome version. The version where Watson is Lucy Liu. Just when you thought the world had no more Sherlock Holmes to give, along comes The Irregulars on Netflix. Written by My Mad Fat Diary's Tom Bidwell, this version focuses on the Baker Street gang of teens used as a resource by Sir Arthur Conan Doyle's Great Detective, and comes with what's promised to be a horrifying supernatural twist. With Netflix money behind it, this could be a great deal of fun.
The Last Days Of Marilyn Monroe (TBC)
Power, love, loyalty and politics all come to play in Dan Sefton's (Trust Me) BBC adaptation of Keith Badman's 2010 book The Final Years Of Marilyn Monroe. Narrowing the time-frame (as the working title suggests) Sefton's drama will take in the final six months of Monroe's life until her death in 1962 at the age of 36. Casting is yet to be confirmed.
The Luminaries (TBC)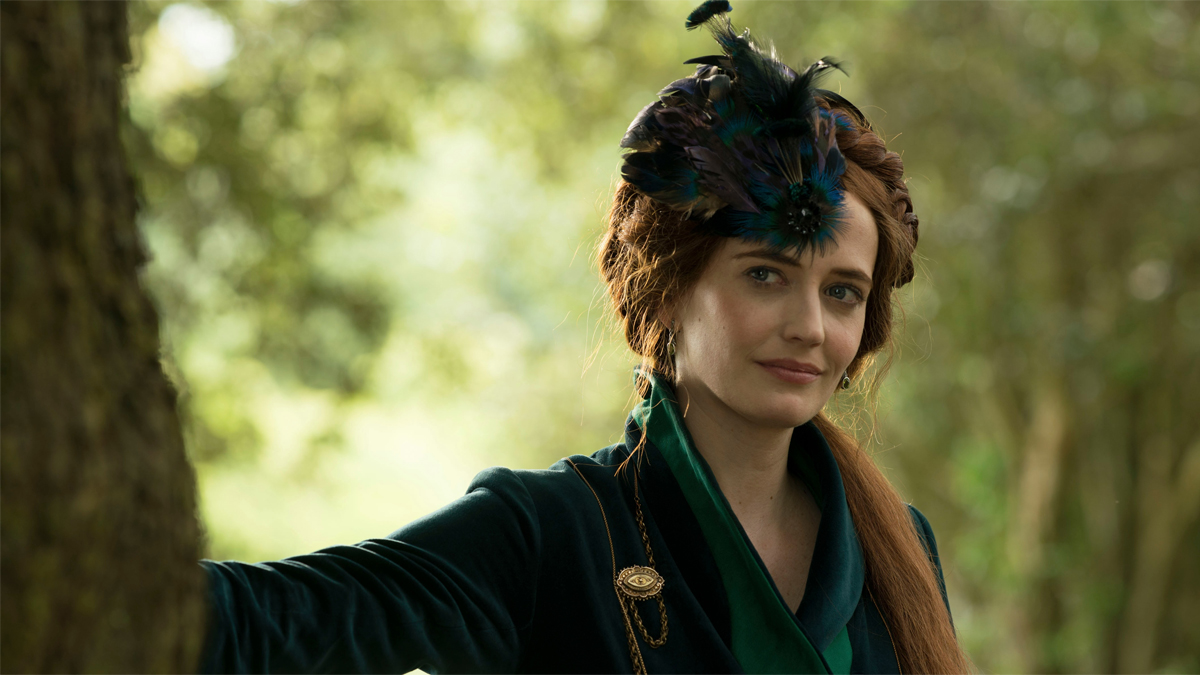 Eleanor Catton's novel The Luminaries won the Man Booker prize in 2013, and is now on its way to BBC Two and NBC in this drama co-production. The six-part drama has attracted a strong cast, with Penny Dreadful's Eva Green and Eve Hewson taking lead roles in the 19th century New Zealand-set tale of adventure and mystery during the 1860s Gold Rush.
The North Water (TBC)
Film director Andrew Haigh (Weekend, 45 Years, Lean On Pete) has adapted and directed Ian Maguire's novel The North Water into a four-part BBC Two drama with an excellent cast. Colin Farrell, Stephen Graham, Tom Courtenay and Jack O'Connell are all on board – literally so as the series is set on a whaling ship in the Arctic in the 1850s. It's the story of a disgraced ex-army surgeon who joins a whaling expedition and finds himself "on an ill-fated journey with a murderous psychopath" and in a struggle to survive.
Read our reviews of The Terror season one here.
The Offenders (TBC)
From co-creator of The Office Stephen Merchant (soon to be seen playing killer Stephen Port in ITV true crime drama Four Lives) and Mayans M.C.'s Elgin James is a six-part one-hour comedy The Offenders. A BBC One-Amazon Studios co-production, it follows seven strangers forced together to complete a Community Payback sentence in Bristol and is described in the press release as "part crime thriller, character study, and a state-of-the-nation commentary – with humour and heart."
The Pale Horse (February)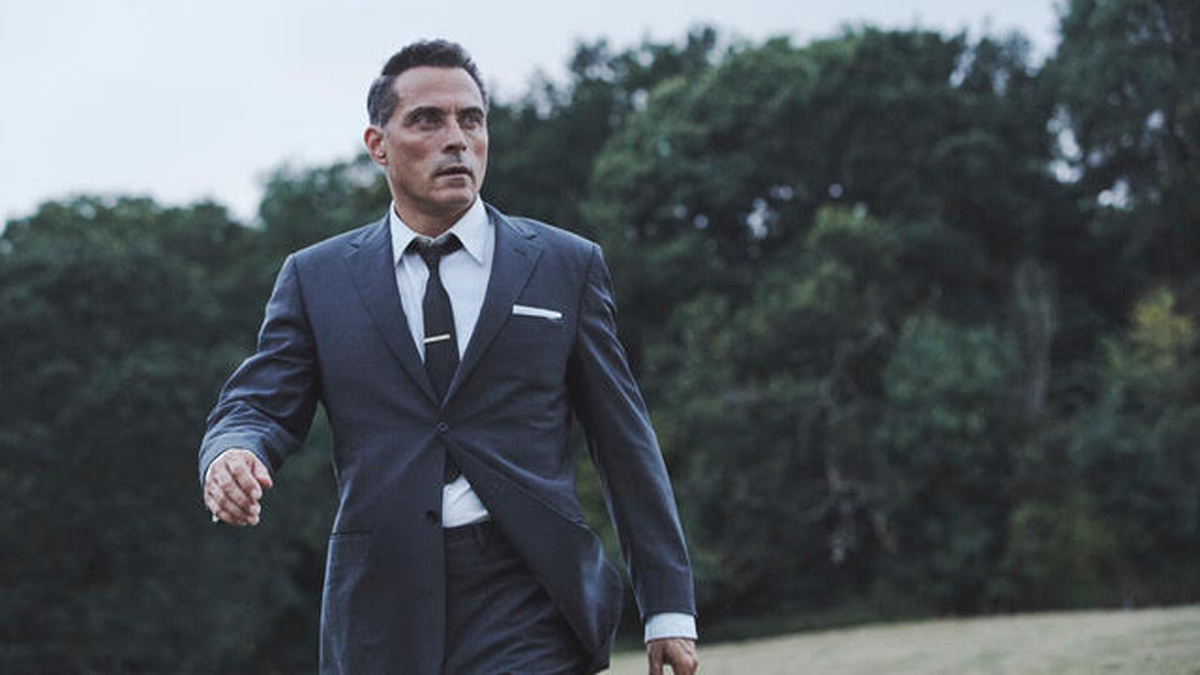 The brilliant Sarah Phelps (And Then There Were None, The ABC Murders, Witness For The Prosecution, Ordeal By Innocence) is back with another Agatha Christie adaptation for BBC One. This time it's 1961 novel The Pale Horse being adapted for the screen, a story where superstition and witchcraft meet rationalism and murder. In the cast for the two-part mystery thriller are Rufus Sewell (The Man In The High Castle), Kaya Scodelario (Skins, Pirates Of The Caribbean), Bertie Carvel (Doctor Foster, Jonathan Strange & Mr Norrell), Sean Pertwee (Gotham) and more. Read our spoiler-filled episode reviews and more.
The Nest (March)
Line Of Duty's Martin Compston joins Sophie Rundle in new five-part BBC One thriller The Nest. Filmed in Glasgow and written by Three Girls' Nicole Taylor, it's the story of a wealthy couple struggling to have a baby who enter into a surrogacy agreement with an 18-year-old girl (Mirren Mack) that spirals into unexpected territory. The series arrived in March, and here's our episode one review.
The Singapore Grip (TBC)
A bit of class here coming to ITV with an adaptation of JG Farrell's World War II novel The Singapore Grip. Playwright Christopher Hampton, whose previous screenplays include Atonement and Dangerous Liaisons, has adapted the story for a six-part series set against the backdrop of 1940s Japan.
Read about WWII Japanese internment camp-set The Terror: Infamy here.
The Sister (TBC)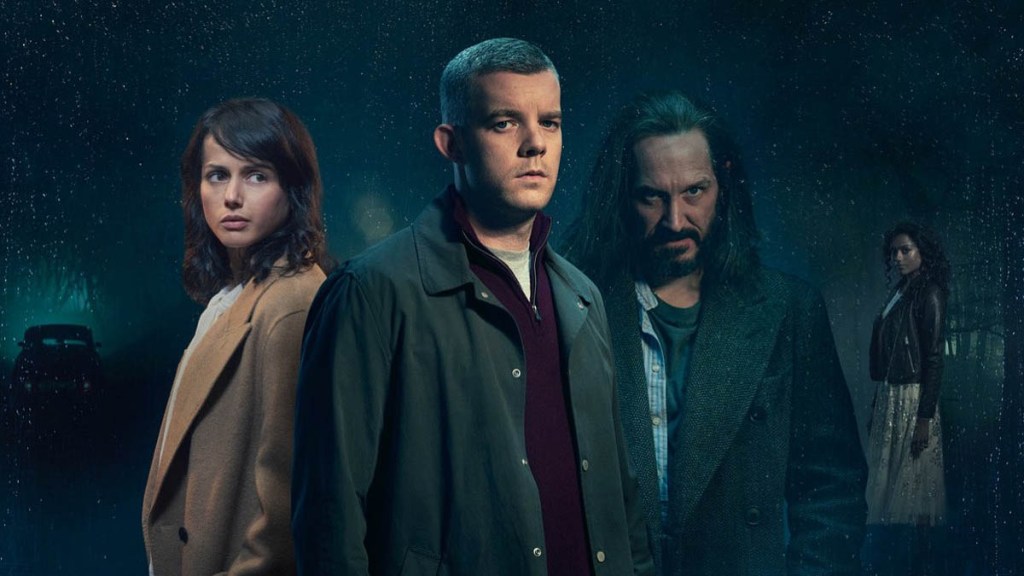 Neil Cross, the creator of Luther and Hard Sun, has a new drama on the way to ITV. The Sister, formerly titled Because The Night, is a four-part murder story "which exposes the quiet terror of a man trying to escape his past," and comes inspired by Cross' 2009 novel Burial. The psychological thriller is about Nathan, whose world is rocked when a face from the past suddenly appears on his doorstep. Russell Tovey and Bertie Carvel star.
The Serpent (TBC)
Ripper Street writer Richard Warlow has written this original eight-part BBC drama about "the phenomenal true story of how one of the most elusive criminals of the 20th century was caught and brought to trial." It's the tale of Charlies Sobhraj, Interpol's most wanted man in the 1970s following a series of murders of young Western travellers across India. Tom Shankland (Les Miserables, The City & The City) directs, and A Prophet and The Looming Tower's Tahar Rahim will play the lead role of Sobhraj. He'll be joined by Jenna Coleman, Billie Howell and Ellie Bamber.
Read about Ripper Street and the value of fan campaigns here.
The Stranger (January)
Announced in January 2019 and arriving on Netflix a year later, The Stranger is the latest Harlan Coben thriller made for UK television. Nicola Shindler's British production company RED (The Five, Safe) have once again turned a Coben novel into a twisting, turning UK series. This one's about Adam Price (played by Richard Armitage), a man with a seemingly perfect life until a stranger appears to tell him a devastating secret. Things quickly become dark and tangled for Price and everybody around him. Read our spoiler-free series review here.
Here are some recommendations for the best shows on Netflix.
The Tail Of The Curious Mouse (TBC)
When children's author Roald Dahl was just six years old, so the story goes, he persuaded his mother to drive him to the Lake District so he could meet his hero, writer-illustrator Beatrix Potter, the creator of Peter Rabbit, Jemima Puddleduck and many more beloved children's characters. The welcome he received, however, was less than warm. This one-off drama (with a working title of The Tail Of The Curious Mouse) stars Dawn French as Potter and is made by the production team behind Sherlock and Dracula. It's expected to air around Christmas 2020.
The Three (TBC)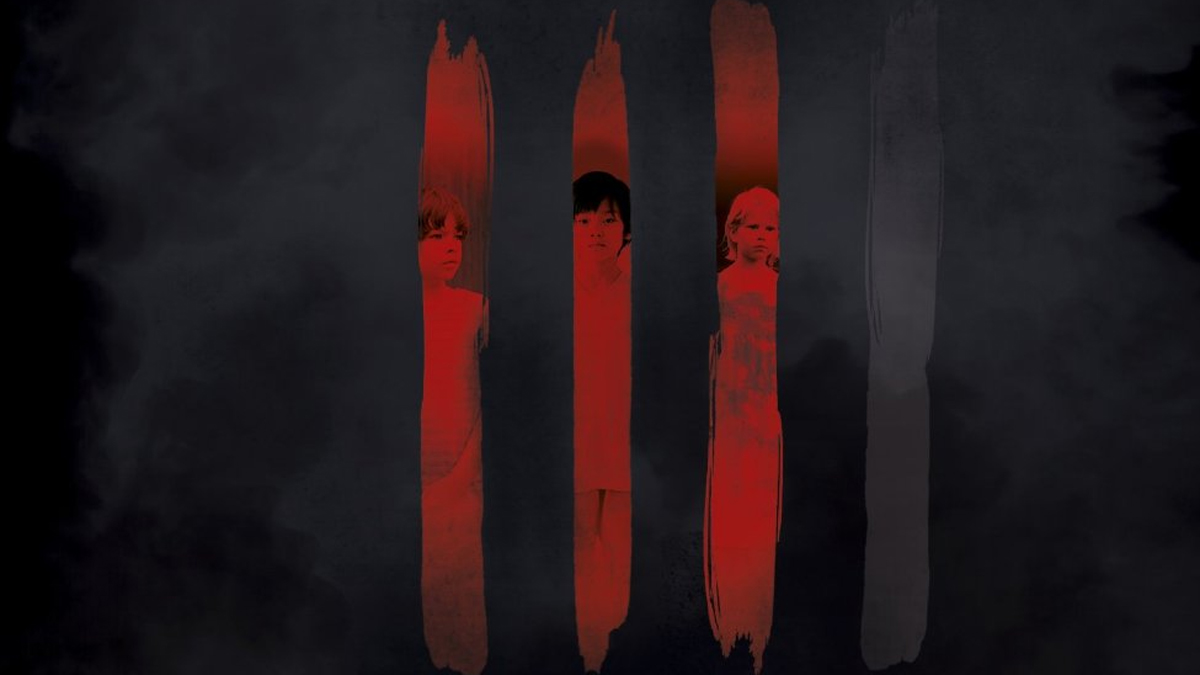 Another BBC drama commission based on a book series, The Three is "an international thriller with a supernatural twist". The premise of Sarah Lotz' trilogy sees four planes crash on the same day in four different countries, leaving three children as the miraculous survivors… Wolf Hall's Peter Straughan has written this eight-part drama.
Tom Jones (TBC)
Praise for 2018's Vanity Fair adaptation, scheduled opposite Bodyguard in 2018, was drowned out somewhat by the hit political thriller, but there was plenty of it, and deservingly. Good news then, that ITV has brought screenwriter Gwyneth Hughes back to tackle another classic novel – Henry Fielding's 1749 Tom Jones. Following in the footsteps of the acclaimed Albert Finney-starring 1963 film, and the raucous 1997 version with Max Beasley, expect rollicking fun.
Too Close (TBC)
Chernobyl and Apple Tree Yard's Emily Watson stars in this meaty psychological three-part thriller coming to ITV. Based on the novel of the same name written by Natalie Daniels (the pseudonym of actor-writer Clara Salaman, who's also behind the screenplay), it's about a forensic psychiatrist treating a patient who's committed a heinous crime that she says she doesn't remember. The two women become locked in a dark struggle of influence and manipulation.
Trigonometry (March)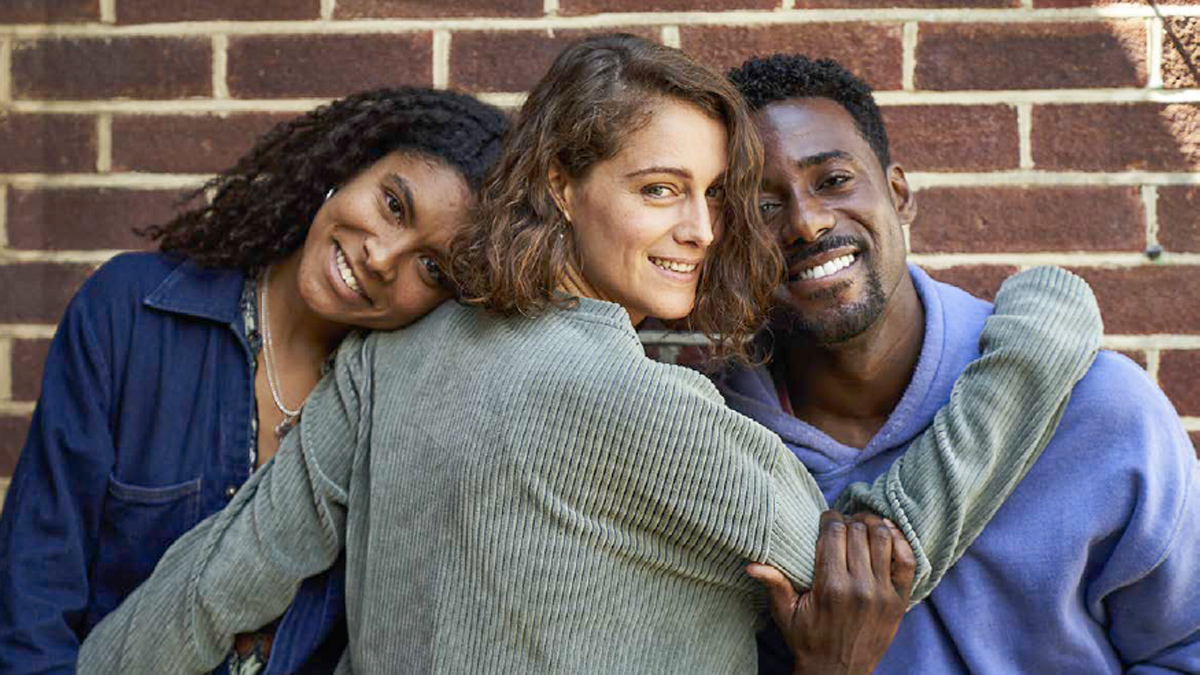 All eight episodes of this new contemporary drama are available to stream now on BBC iPlayer. Trigonometry comes written by playwright Duncan Macmillan and actor-screenwriter Effie Woods, and provokes some fascinating questions about modern love. It's the story of Gemma and Kieran, a couple who decide to ease the financial burden of their London flat by taking in a lodger who soon becomes intwined in their relationship. Is life as a 'throuple' sustainable? Could it be the way forward?
Here are the new British comedy TV shows on their way this year.
Us (TBC)
A four-part adaptation of David Nicholls' novel Us is currently filming for BBC One. Tom Hollander and Saskia Reeves star as Douglas and Connie, a couple whose marriage is on the verge of falling apart when the family take a long-planned holiday touring European cities. London, Amsterdam, Venice, Paris and Barcelona will provide the backdrops to this humourous, poignant relationship drama from the novelist behind One Day, Starter For Ten and Sky Atlantic's recent adaptation of the Patrick Melrose novels. The Killing's Sofie Grabol and Agents Of SHIELD's Iain de Caestecker also star.
Here's our interview with author and screenwriter David Nicholls.
Vigil (TBC)
With a working title of Vigil, a new six-part thriller filmed in Scotland is on its way from the makers of Bodyguard and Line Of Duty. Created by Strike's Tom Edge, it's the story of the mysterious disappearance of a Scottish fishing trawler and a death on board a Trident nuclear submarine that brings the police into conflict with the Navy and British security services. Pictured above, it's set to star Suranne Jones, Rose Leslie, Shaun Evans, Anjli Mohindra, Martin Compston, Paterson Joseph and more.
Viewpoint (TBC)
A five-part thriller is coming to ITV from Rillington Place and Manhunt writer Ed Whitmore and Fleabag director Harry Bradbeer. It's about a police surveillance investigation in Manchester following the disappearance of a primary school teacher. A detective constable sets up a surveillance op in the flat of a local woman and watches the tight-knit community of the missing woman. ITV promises a "contemporary, character-driven murder mystery" mining the same ground as Rear Window and The Lives Of Others. Casting is tbc.
When It Happens To You (TBC)
A new drama based on real-life abortion stories set in Northern Ireland – the only part of the UK where pregnancy termination remains illegal – is coming to BBC One. Written by Vanity Fair's Gwyneth Hughes, who travelled to Northern Ireland to meet the families who inspired the drama, When It Happens To You is produced by the makers of hard-hitting Three Girls and will explore the experience of families and loved ones whose lives have been affected by the law in Northern Ireland.
White House Farm (January)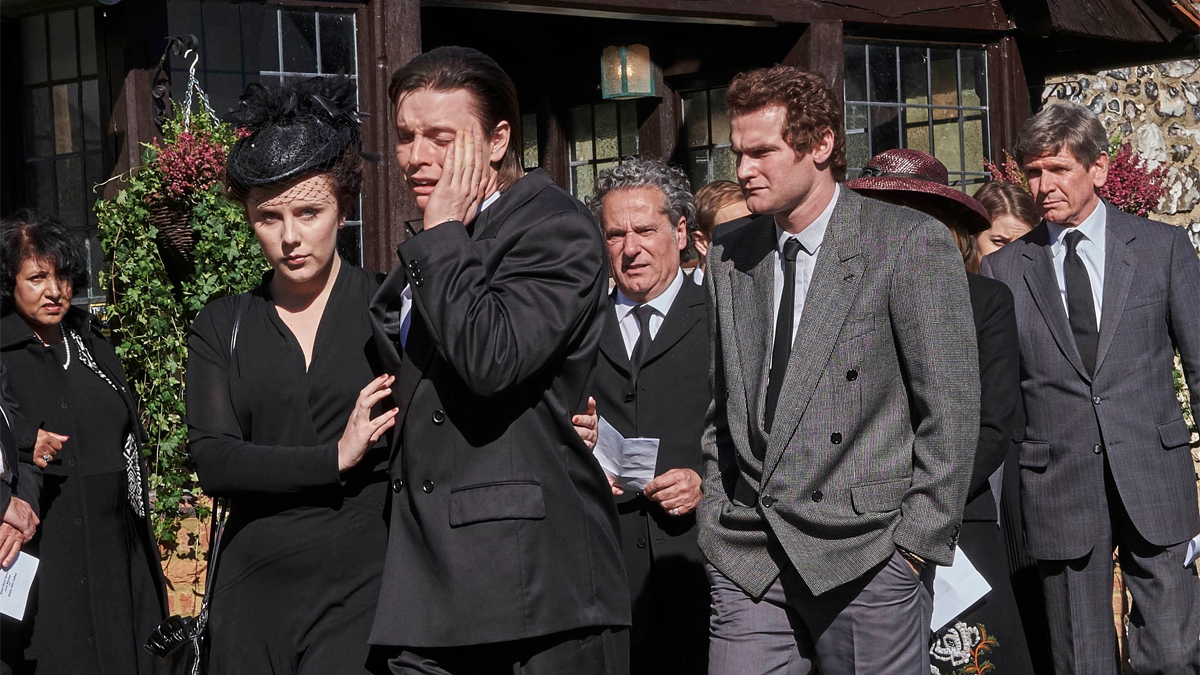 This six-part ITV true crime drama tells the tragic story of 1985's White House Farm murders, the Essex killings of multiple members of the Caffell and Bamber families. Based on research, interviews and published accounts, it's written by The Slap and Requiem's Kris Mrksa, and directed by Little Boy Blue and Hatton Garden's Paul Whittington. Freddie Fox plays the role of Jeremy Bamber, who is currently serving a sentence for the murders, with Stephen Graham, Alexa Davies, Mark Addy, Alfie Allen and more among the cast. Read our spoiler-filled episode reviews here.
You (TBC)
We might expect the working title of this one to change to avoid confusion with the Netflix stalker story of the same name, but as it stands, You will be an eight-part thriller coming to Sky. It's adapted from the Zoran Drvenkar novel about a woman on the run across Europe after committing a deadly crime, pursued by a dangerous gangster and a serial killer known only as The Traveller, and is written by The Capture screenwriter Ben Chanan.