Features
New British comedy TV series from 2019: BBC, Sky, Channel 4, E4, Dave, Gold
From Back To Life to This Way Up via Dead Pixels, here are the new British TV comedies we enjoyed in 2019...
It's a good time to be an actor-comedian writing your own TV show in the UK, the collection of new and upcoming TV comedies below includes original sitcoms by Aisling Bea,Sarah Kendall, Daisy Haggard, Joseph Gilgun, Rufus Jones, Toby Jones, Spencer Jones (the entire Jones family) Nick Mohammed, the cast of Horrible Histories, Samson Kayo and Tim Minchin – all multi-talented actor-comedian hyphenates.
Add to that a Stephen Frears-directed series written by novelist Nick Hornby, and more new voices coming to the BBC, Sky and Channel 4, and the UK comedy output in 2019 was pretty sunny. 
Here's a look at the TV comedies UK channels brought us in 2019. 
Back To Life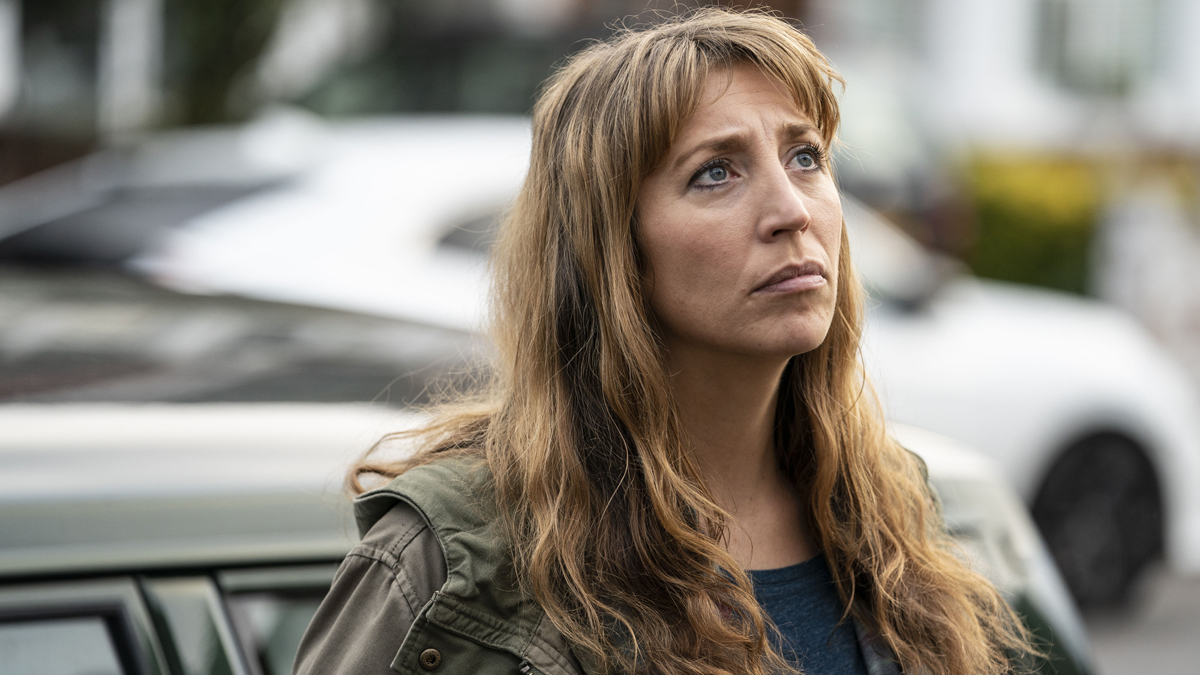 Daisy Haggard and Laura Solon's terrific Back To Life is a six-part BBC Three comedy that aired last spring in the Monday night comedy slot on BBC One. Haggard (Episodes, Uncle) plays Mirri, a woman who moves back in to her childhood home after serving an 18-year prison sentence for a crime committed as a teenager. Filmed in Hythe, Kent, it's about small communities, secrets and the difficulty of leaving the past behind. Watch it here on BBC iPlayer.
Brassic
Any show with the inventive, unpredictable energy of Joseph Gilgun (Preacher, Misfits, This Is England) is worth looking out for, and this new Sky comedy has double helpings as it's based loosely on Gilgun's own experiences of growing up broke in Lancashire. Aired in 2019 on Sky, it stars Gilgun, Michelle Keegan and Damien Molony and has already been renewed for series two. Here's a trailer.
Dead Pixels
In July 2019, E4 confirmed that it had ordered a second series of Jon Brown's gaming comedy Dead Pixels, which is excellent news. It's the story of Meg and Nicky (Alexa Davies and Will Merrick), two dedicated gamers heavily invested in fictional MMORPG Kingdom Scrolls, and their non-gaming flatmate Alison (Charlotte Ritchie). It's sharply written, strongly performed and boasts very diverting CG animation from the world of the game. All six episodes are available to stream here on All4.
Don't Forget The Driver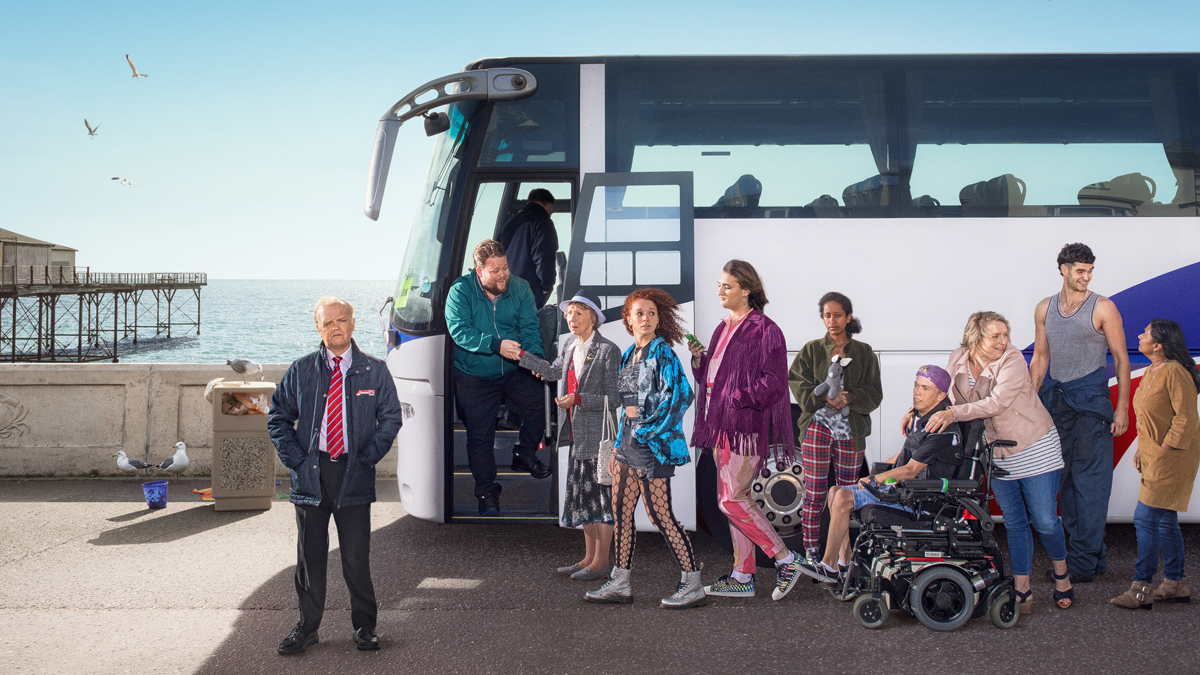 This Bognor-set comedy about a package tour coach driver may have looked twee at the outset, but it was anything but. Over six half-hour episodes Don't Forget The Driver, co-created by playwright Tim Crouch and actor Toby Jones (Detectorists, Marvellous), told a timely and involving story of immigration in a British seaside town, with no shortage of laughs and real feeling too. It aired earlier this year on BBC Two, and here's a trailer.
Ellie & Natasia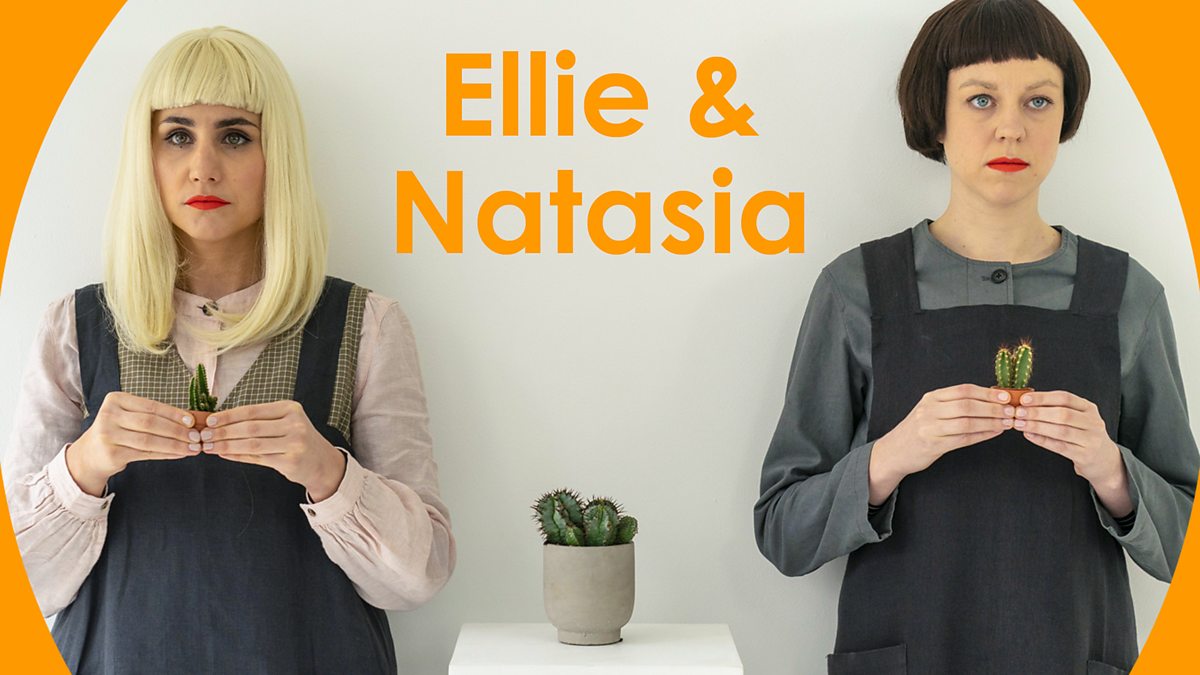 So far, this sketch show, currently available to stream on BBC iPlayer, only has one episode but watch it, spread far and wide the news of how funny it is, and fingers crossed they'll make a whole series. It's the work of comedians Ellie White (The Windsors, House Of Fools) and Natasia Demetriou (What We Do In The Shadows) and is clever, silly, modern and timeless in all the right measures.
Frayed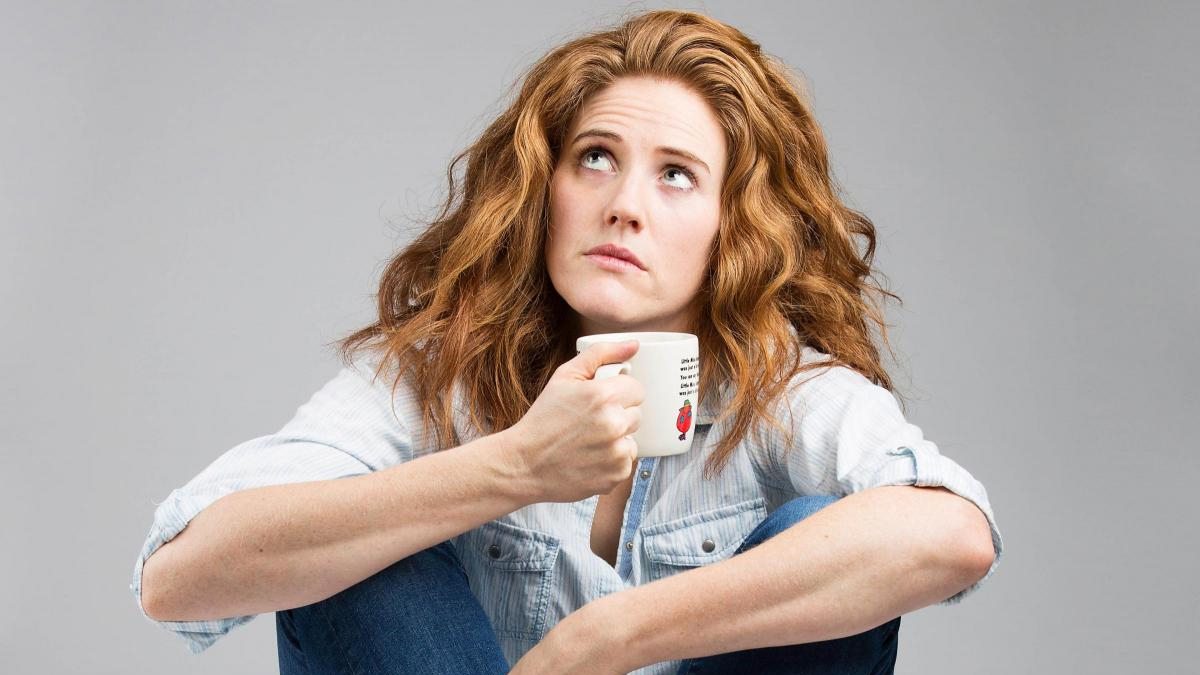 A UK-Australian co-production, Frayed was created by and stars comedian Sarah Kendall as a wealthy housewife in 1989 London whose life is turned upside down, forcing her to return to her home town in Australia. Kendall is joined in the cast by Diane Morgan and Robert Webb. The six episode first series aired on Sky One in September 2019. 
Ghosts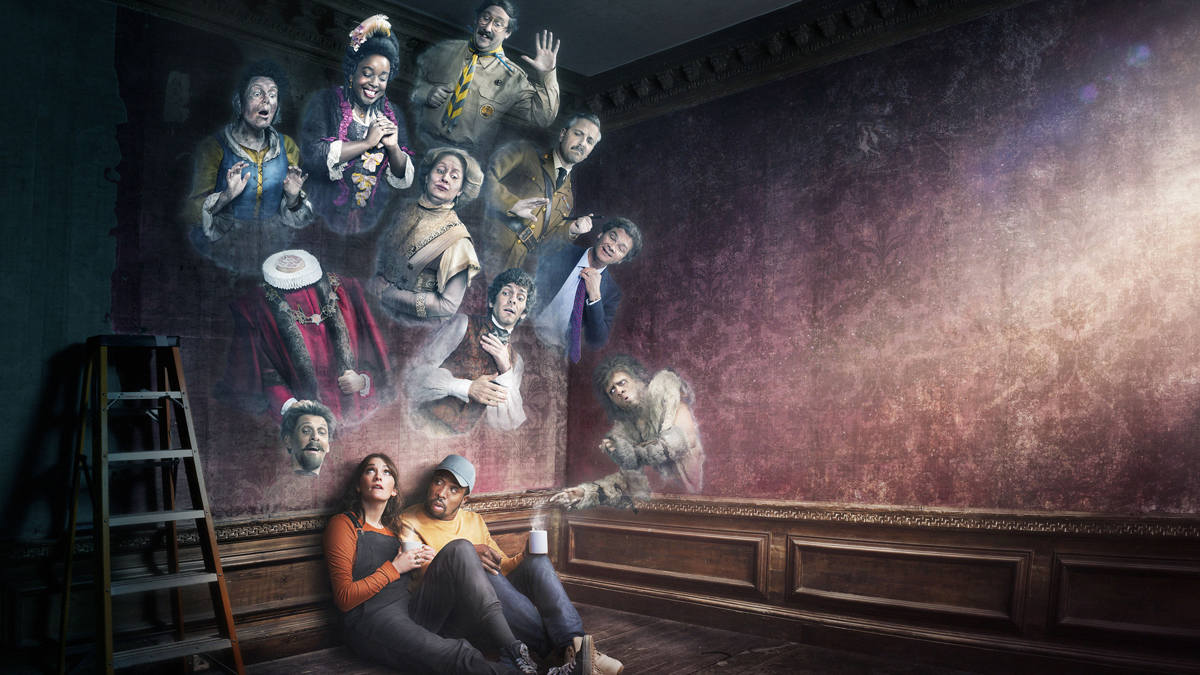 From the cast of Horrible Histories, Ghosts is a total delight, which makes it extremely gratifying that series two and three have already been ordered. It's a six-part series about a couple (Charlotte Ritchie and Kiell Smith-Bynoe) who end up living in a manor house haunted by the ghosts of people who died there throughout history. Silly, fun, sometimes moving and filled with great comic performances from the likes of Simon Farnaby, Jim Howick and Katy Wix.
Home
Following a successful pilot, Rufus Jones' asylum seeker comedy Home aired a six-part series on Channel 4 earlier this year. Broadcast at the same time as the returns of Fleabag and Derry Girls series two, as well as This Time With Alan Partridge, it was a little drowned out in the crowd and didn't receive the attention it deserved. It's the warm and witty story of Sami, an illegal immigrant who stows away in a Dorking family's car on their way back from holiday. Rufus Jones stars with Rebekah Staton and Youssef Kerkour. Great news – a second series has already been commissioned.
Further reading: here are all the new British TV dramas that arrived in 2019.
Scarborough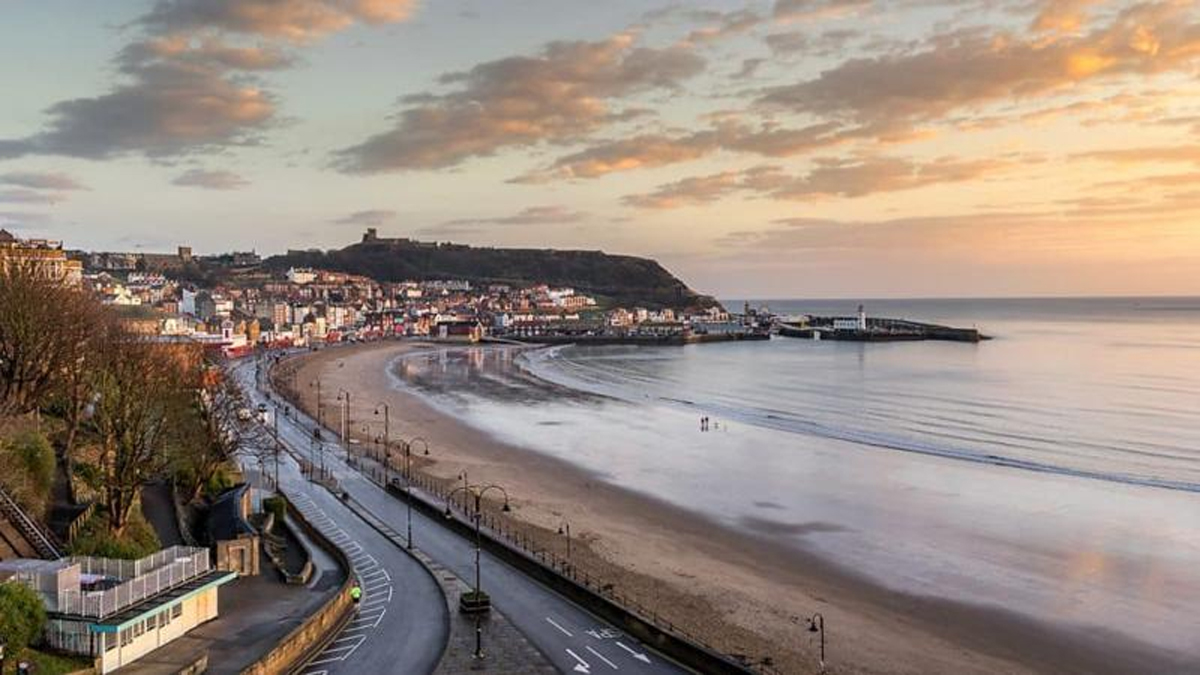 Written and directed by Benidorm's Derren Litten, Scarborough stars stand-up Jason Manford and Coronation Street's Catherine Tyldesley as Mike and Karen, a couple giving their relationship one last go after Mike gave up his dream of life as a professional entertainer. Set between the local pub and local hair salon, this six-part BBC One sitcom also starred Stephanie Cole.
Sliced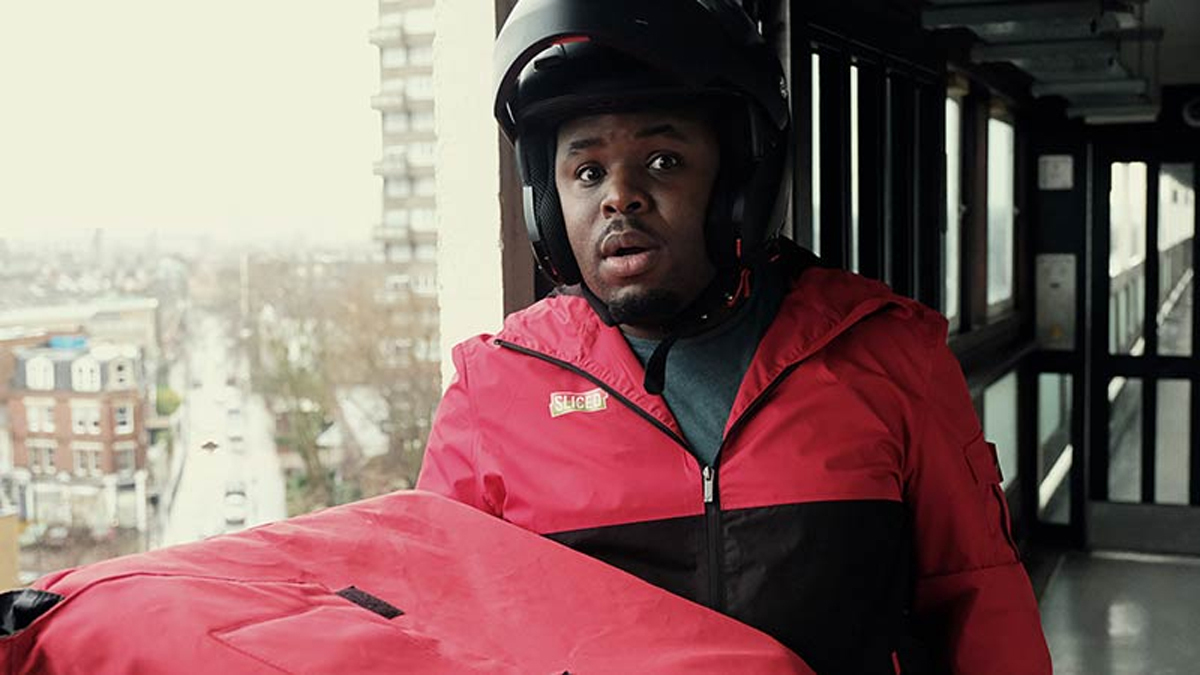 This three-part series is an original comedy for Dave written by PhoneShop's Phil Bowker and Timewasters' Samson Kayo about South London pizza delivery drivers Ricky and Joshua, two young men on the look-out for cash, women and a place of their own. It aired earlier this year on Dave and is currently available to stream here on UKTV Play.
State Of The Union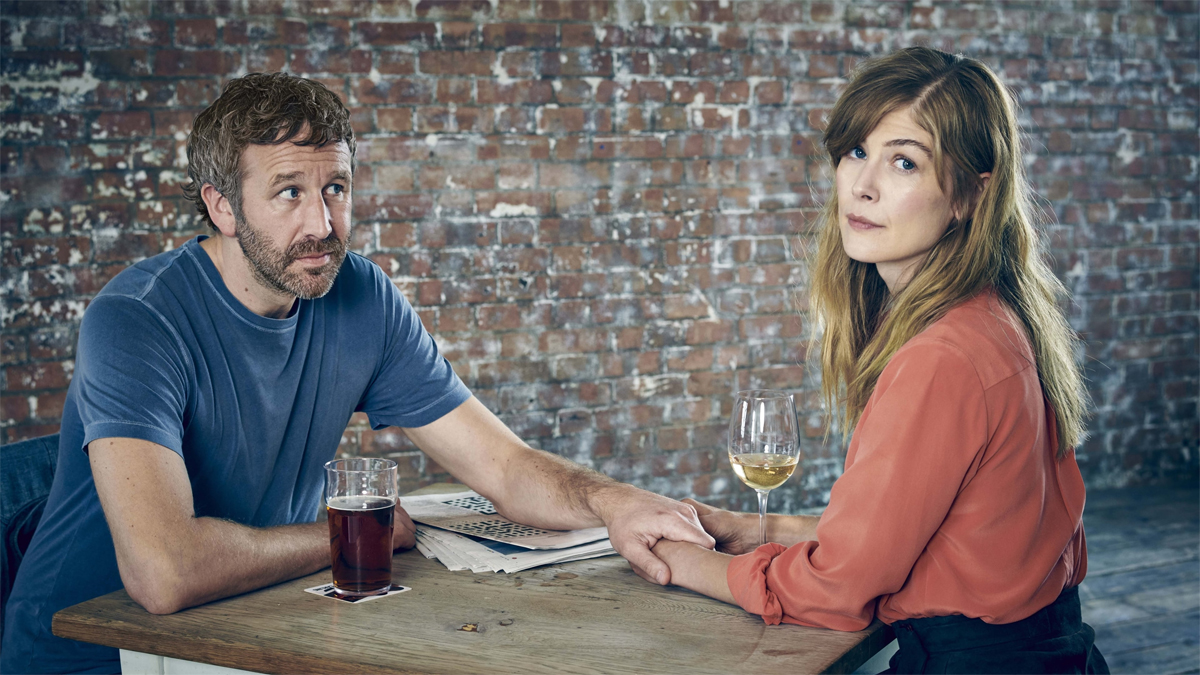 Starry names abound in this one. Rosamund Pike and Chris O'Dowd play a couple who meet each week in a pub before their marriage counselling session. State Of The Union is a ten-part series of ten-minute episodes written by novelist Nick Hornby (About A Boy, High Fidelity) and directed by Stephen Frears (A Very English Scandal, Philomena) and aired on Sundance in the US. It's available for the next year on BBC iPlayer. Expect an exploration of the complexities of marriage with Hornby's characteristic warm humour.
The Cockfields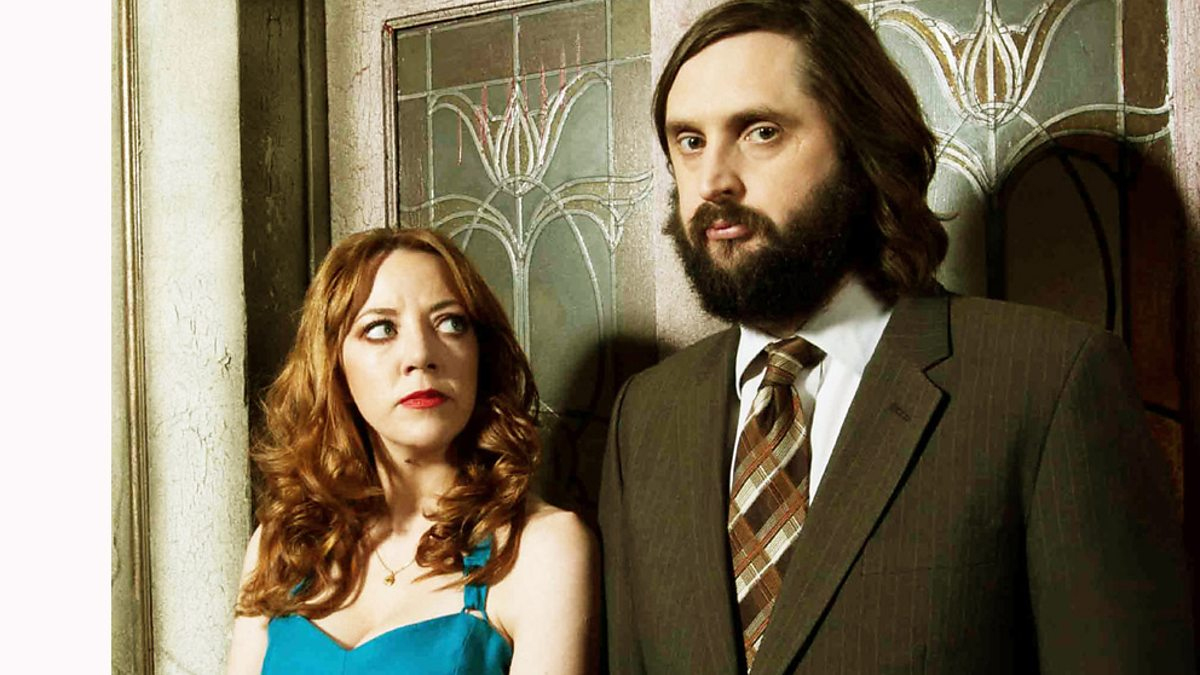 Joe Wilkinson and Diane Morgan, recently seen together in 1970s spoof doc series The Archiveologists, play a couple who spend a long weekend visiting family on the Isle of Wight in this three-part comedy for Gold. Sue Johnston, Bobby Ball, Nigel Havers and Sarah Parish also star in the series, which was co-written by Wilkinson and actor-writer David Earl (After Life, Derek). NOW TV subscribers can stream all episodes here.
The Goes Wrong Show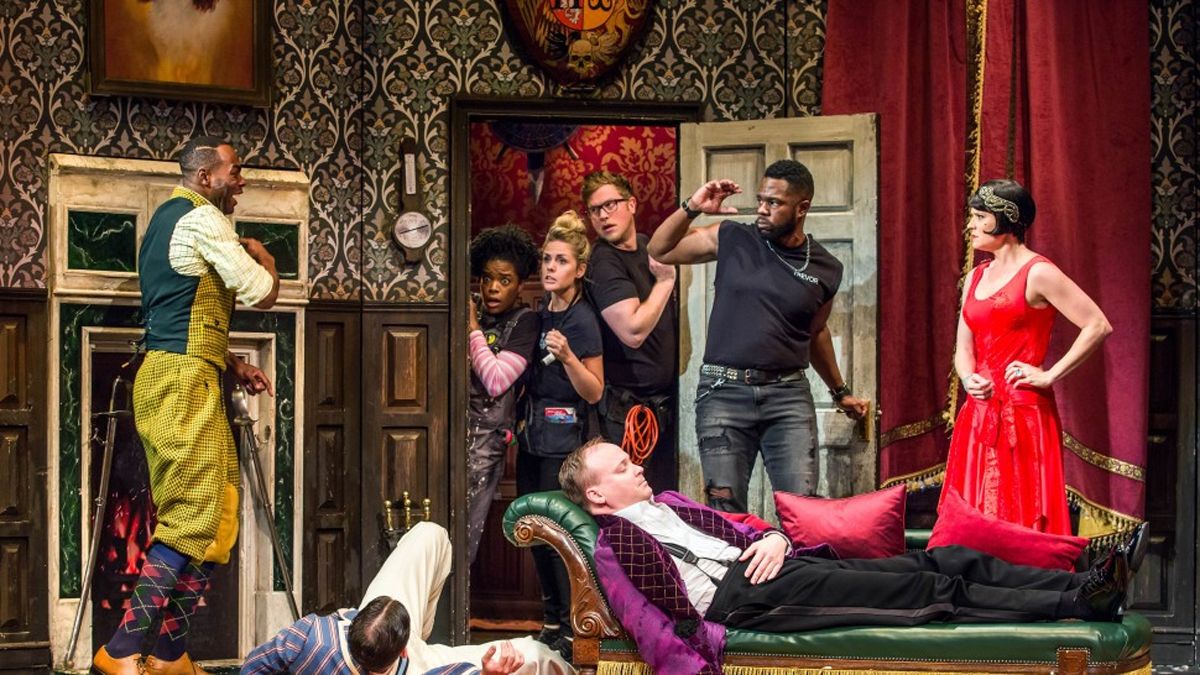 The BBC has welcomed filmed versions of the Mischief Theatre's 'plays that go wrong' as Christmas specials in the past, but this is a full six-part series from the team coming to BBC One. Each brand new episode takes on a different genre including a WWII spy thriller and a courtroom drama, performed with total incompetence by the Cornley Drama Society. What can go wrong will go wrong. Stream the episodes on BBC iPlayer here.
The Mind Of Herbert Clunkerdunk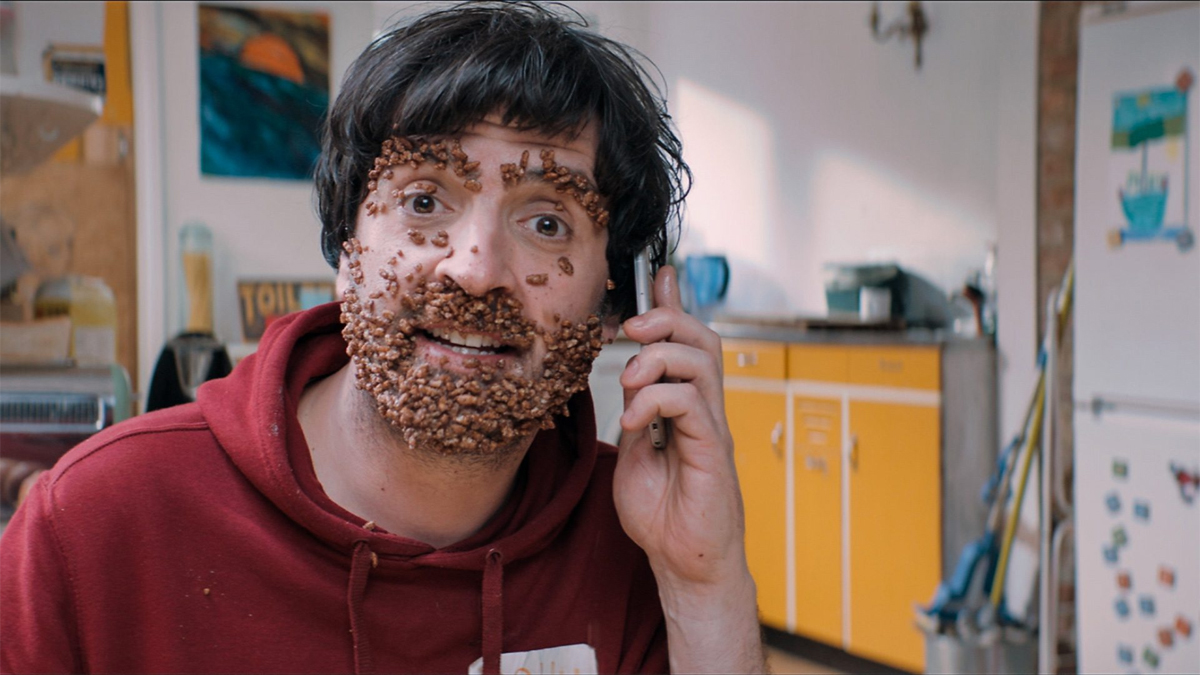 Another outing for Spencer Jones (whose full series Mister Winner is coming to the BBC in 2020), The Mind Of Herbert Clunkerdunk was commissioned as a series of four ten-minute episodes for BBC Two. Based on last year's BBC comedy short (watch here on BBC iPlayer), it stars Jones as the titular Herbert, talking straight to camera and being incredibly, enjoyably daft.
This Way Up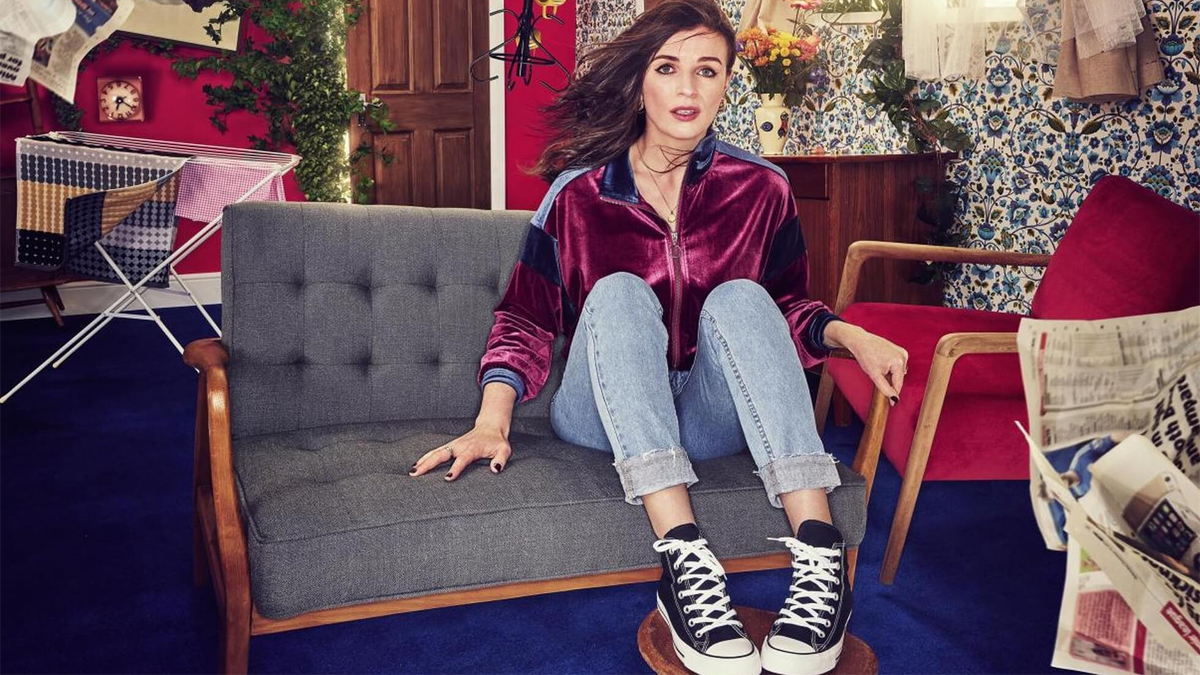 Previously under the title of Happy AF, this one's an original sitcom by stand-up and actor Aisling Bea, and and is highly recommended. This Way Up stars Bea as Aine, an EFL teacher recovering from a nervous breakdown, with Catastrophe and Pulling's Sharon Horgan as her sister Shona (Horgan's production company Merman brings the comedy to Channel 4). Game Of Thrones' Indira Varma and Tobias Menzies also star. Stream all episodes on All4 here.
Upright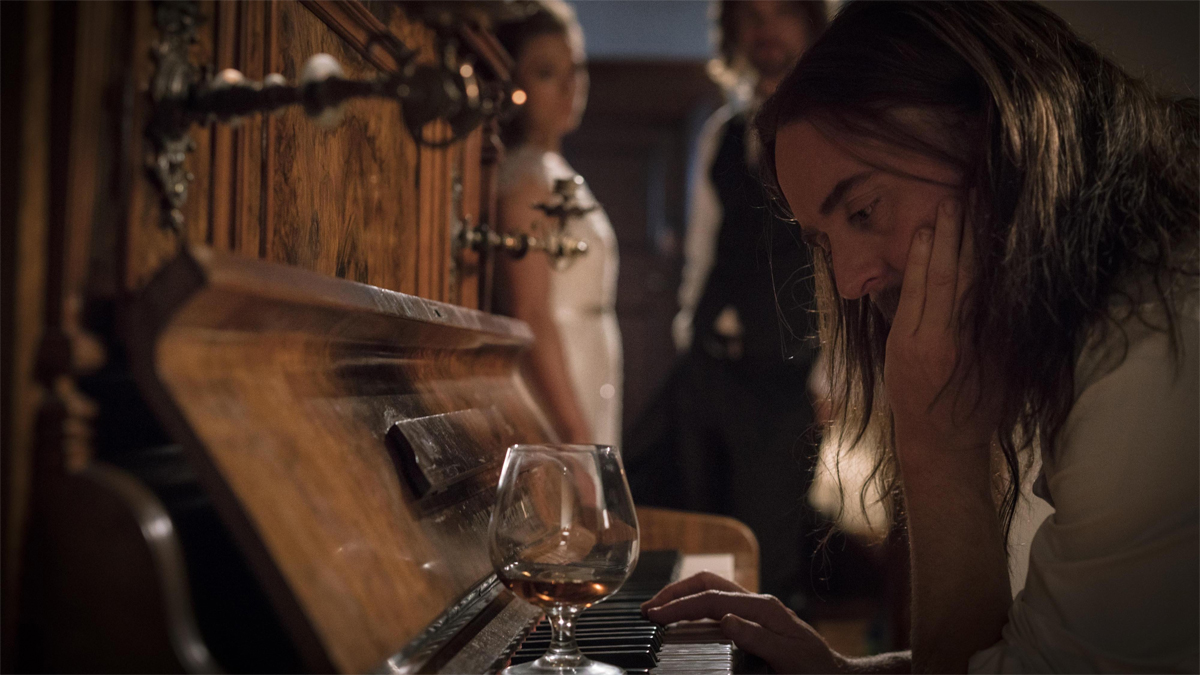 An Australian-UK co-production, award-winning stand-up and musician Tim Minchin (Matilda The Musical) plays a pianist estranged from his family who undertakes a 4000km road trip home with his unwieldy (is there any other kind) but cherished upright piano. Minchin is joined by newcomer Milly Alcockin as the stranger who shares his journey. The eight episode series aired on Sky in the UK, and NOW TV subscribers can stream all episodes here.
Here are 24 TV comedies that our writers feel deserve more love.