Features
New British TV series from 2019: BBC, ITV, Channel 4 dramas and more
As if you didn't already have enough to watch, here are the new TV dramas arriving from the BBC and more in 2019 and beyond...
Fresh TV dramas from screenwriting geniuses Russell T. Davies, Shane Meadows and Sally Wainwright aired last year, alongside a host of exciting new writers, directors and projects, and the blessed arrival of some long-anticipated adaptations (Good Omens! His Dark Materials! The War Of The Worlds!).
Here's a look back at what UK production companies cooked up for our viewing pleasure in 2019 and beyond…
A Christmas Carol (December)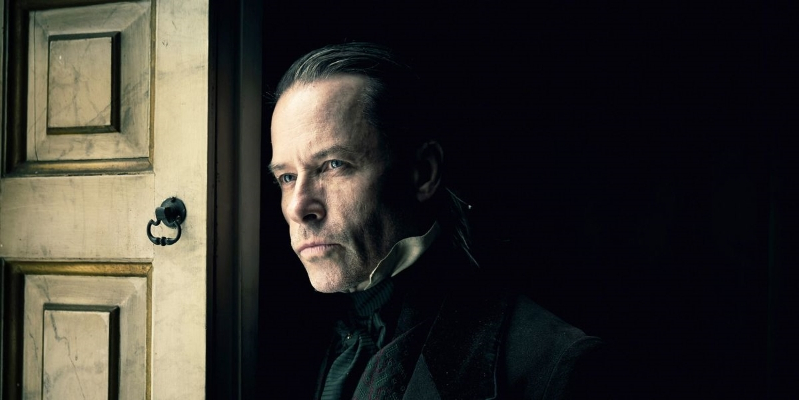 When Peaky Blinders creator Steven Knight teamed up with actor-producer Tom Hardy, the result was Taboo, the muscly, strange story of James Delaney, a man who returned to Regency England from years travelling in the wild, and put a rocket right up it (almost literally). Series two of that is on its way, and in addition from the pair came a new version of Charles Dickens' A Christmas Carol starring Guy Pearce as Ebeneezer Scrooge. The dark adaptation, which delved into Scrooge's past and psychology to explain his mean-spirited attitude aired in the run-up to Christmas Day 2019. 
A Confession (September)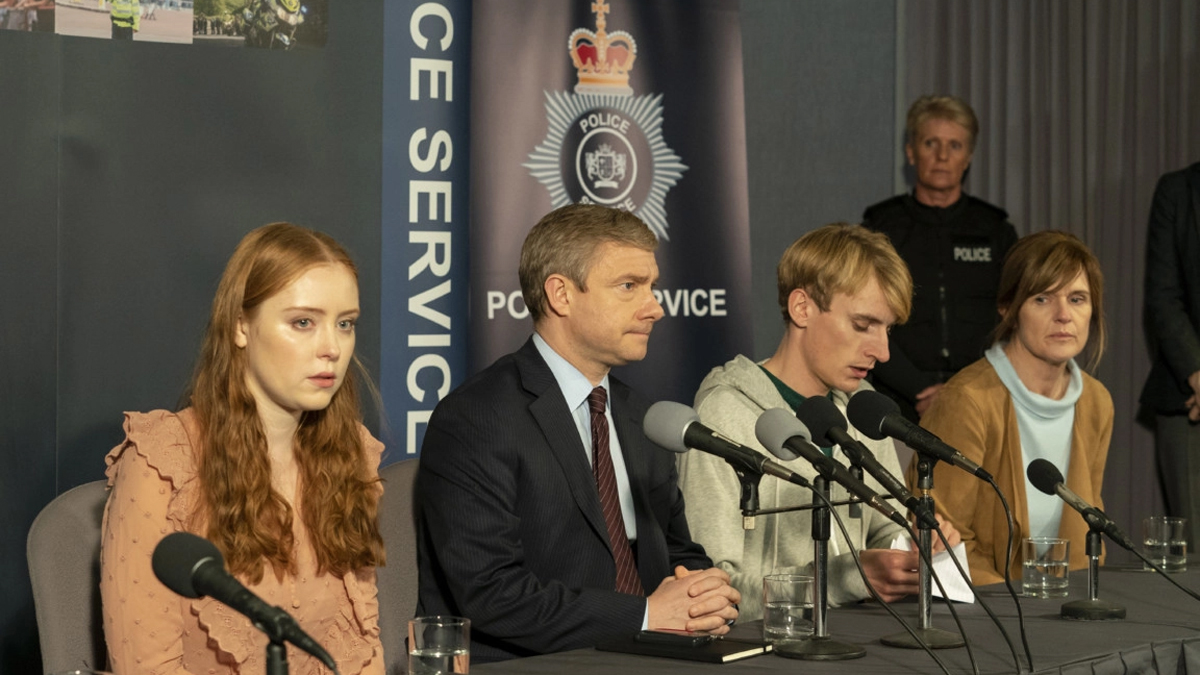 Screenwriter Jeff Pope (whose The Barking Murders is due to air in 2020) wrote this six-part drama for ITV starring Martin Freeman and Imelda Staunton. Following in the footsteps of ITV's Manhunt, which aired early in 2019 and followed Martin Clunes as real-life DCI Colin Sutton in the investigation into serial killer Levi Bellfield, Freeman played another real-life police officer, Detective Superintendent Steve Fulcher, who lost his career and reputation after deliberately breaching procedure to catch serial killer Christopher Halliwell. Here's our spoiler-filled episode one review.
Baptiste (February)
Having filmed over the summer of 2018 in Belgium and aired on BBC One in early 2019, Baptiste is a spin-off from the first two series of Jack and Harry Williams' very successful crime drama The Missing. It features The Missing's French detective Julien Baptiste (Tcheky Karyo), alongside Tom Hollander. It tells the story of a missing persons case with which Baptiste becomes involved while visiting his daughter in Amsterdam, where the chief of police also happens to be Baptiste's ex. Read our spoiler-filled episode reviews here.
Beecham House (June)
Created by Gurinder Chadha, the writer-director of Bend It Like Beckham, Beecham House is a colonial period drama that started filming in India in autumn 2018 and aired on Sunday nights on ITV. A six-part series, it's set in Delhi at the turn of the 19th century and tells the story of a former soldier and employee of the infamous East India Company. This period drama offers dark secrets and a past that threatens to engulf the lead, played by Vanity Fair's Tom Bateman.
Further reading: New British TV Comedy Shows for 2019 and beyond
Catherine The Great (October)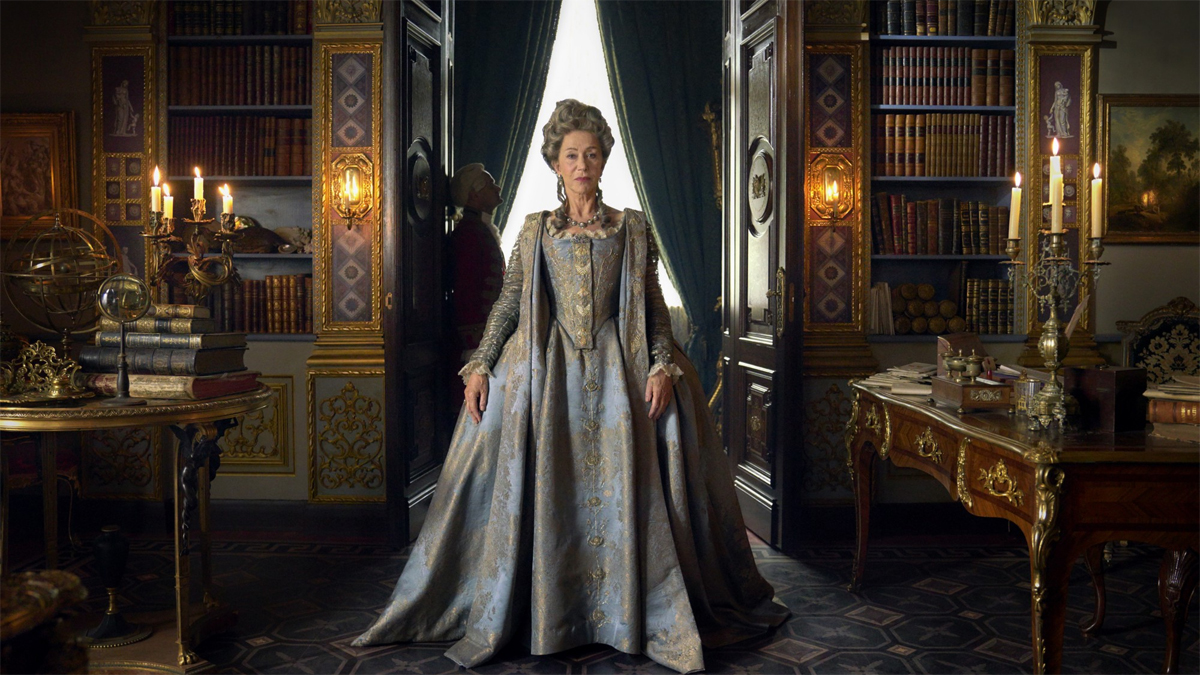 Her majesty Helen Mirren came to Sky Atlantic for this royal period drama—an HBO co-production. Mirren plays the titular Russian Empress in four episodes delving into the character of, according to the press bumf, a "strong-minded, independent, brilliantly intelligent and sexually liberated" eighteenth century woman. This one aired in October 2019.
Cheat (March)
A four-part psychological thriller for ITV starring Happy Valley's Katherine Kelly that aired in spring 2019, Cheat is about a dangerous relationship between a university professor and her student that spirals out of control. Kelly is joined by Molly Windsor (Three Girls), Tom Goodman-Hill and more. Here's our spoiler-filled episode one review.
Chernobyl (May)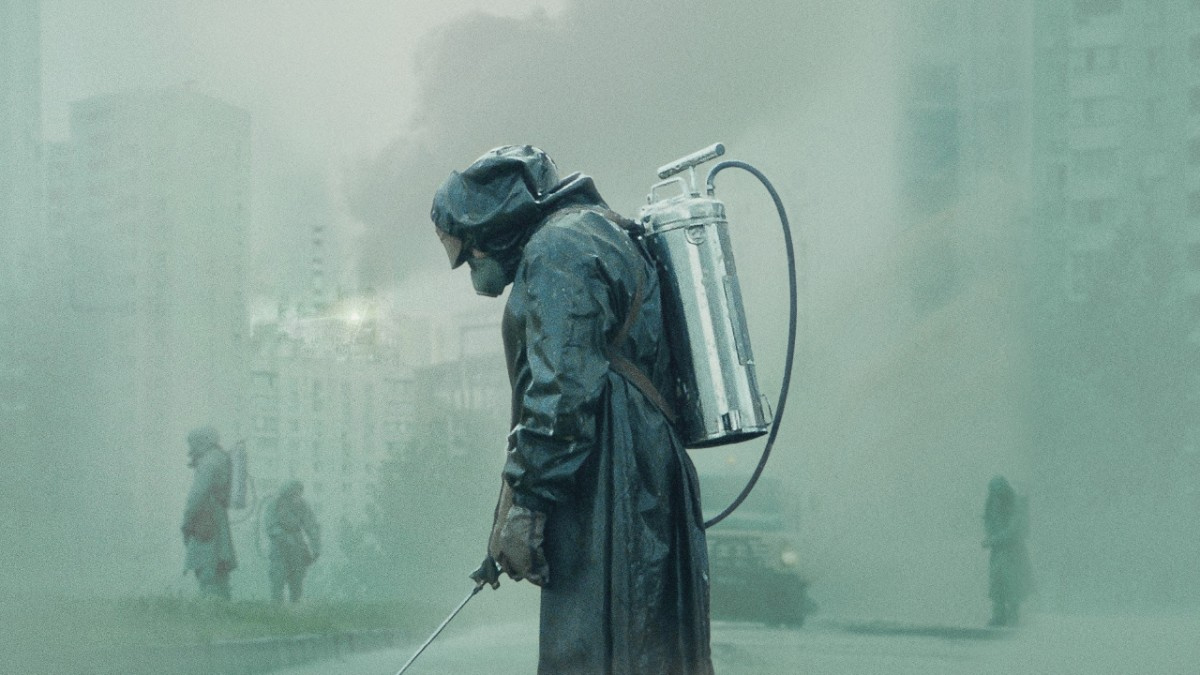 How's this for a cast? Jared Harris, Stellan Skarsgard and Emily Watson lead this Sky/HBO co-production, which tells the true life story of the Chernobyl nuclear plant disaster. Set in Ukraine in April 1986, this miniseries relates the experiences of the men and women who suffered and died in this unimaginable tragedy. It concluded its UK run to great acclaim and is currently available to stream on NOW TV.
Chimerica (April)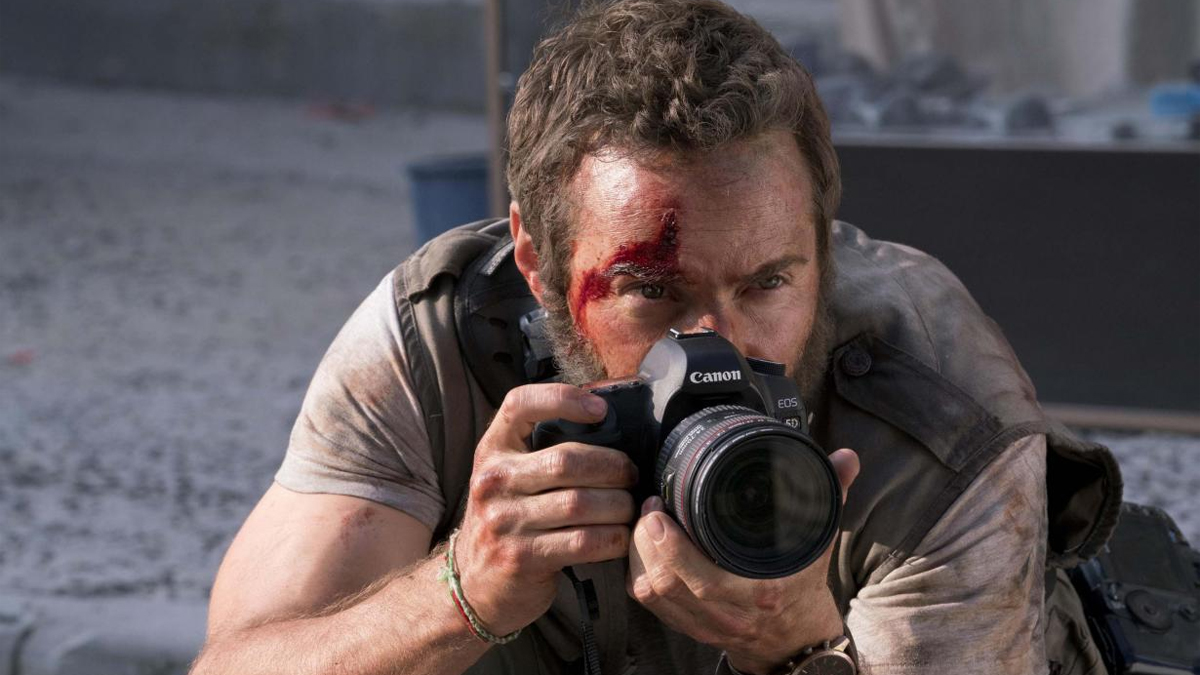 This four-part international thriller aired on Channel 4 in spring 2019, and told the story of a formerly celebrated photojournalist trying to salvage his reputation after being accused of having doctored an award-winning photograph. A quality American cast was booked for this one, including American Hustle's Alessandro Nivola, Homeland's F. Murray Abraham and The Handmaid's Tale's Cherry Jones, joined by the UK's Sophie Okonedo. Lucy Kirkwood (whose Adult Material is due to air in 2020) writes, with Line Of Duty's Michael Keillor directing.
Criminal (September)
This one's a third British, so we're claiming it as our own. Having landed on Netflix this autumn, Criminal is a European crime anthology series featuring twelve 45-minute stories, three of which are set in the UK, three in France, three in Spain and three in Germany. Each story is told in that country's language, (subtitled for international viewers, obvs), and they'll all take place in a single location: a police interview suite.
The three UK episodes guest star David Tennant (pictured above), Hayley Atwell, Youssef Kerkour, and Clare-Hope Ashitey, with a regular cast including Katherine Kelly, Lee Ingleby, Mark Standley, Rochenda Sandall and more. The Wrong Mans and Episodes' Jim Field Smith directs the UK instalments, with Killing Eve's George Kay co-writing.
Curfew (February)
Sir Sean of Bean starred in Sky One's supercharged Curfew alongside Adrian Lester, Phoebe Fox and Malachi Kirby. Get this: a street racing drama in which characters compete to win freedom from the totalitarian regime that rules their lives, channelling the best of Mad Max, Cannonball Run and every other petrol-scented action-fest of their ilk. Curfew, written by Matthew Read, aired in spring 2019.
Dark Money (July)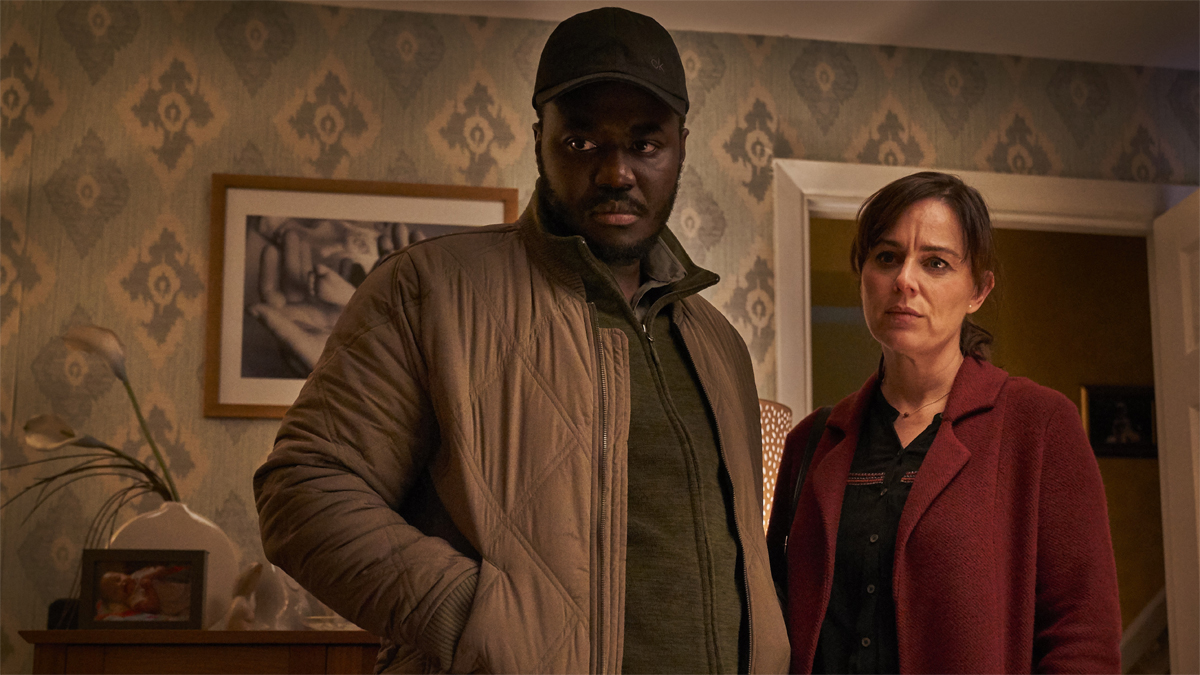 This BBC One drama written by Levi David Addai (Damilola: Our Loved Boy) is all about cold hard cash and the complex emotions it brings about. It's the story of a family who accept a lump-sum from the abuser of their child. Fame, power, abuse and greed, it's a tale of what money does to people, and the difficulty of moving on from trauma. It's currently available to stream on BBC iPlayer.
Deep Water (August)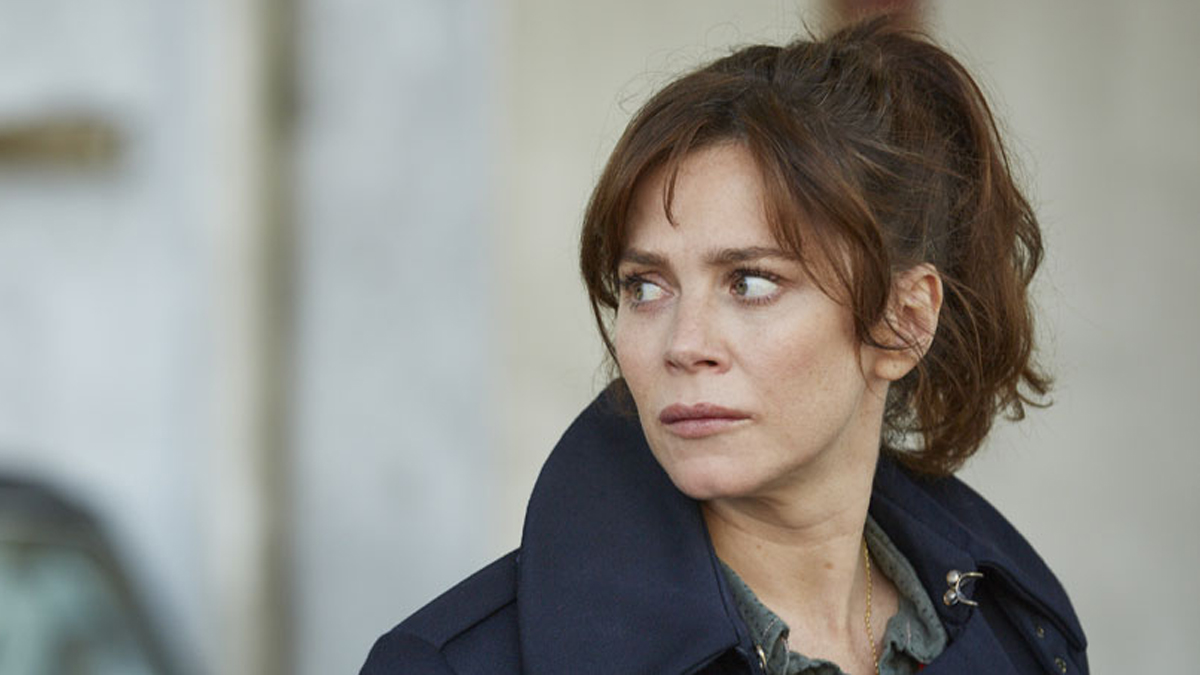 Adapted from Paula Daly's Windemere series of novels, Deep Water is an emotional thriller set against the backdrop of the Lake District. The six-part series was written by Indian Summers' Anna Symon, who has combined two of Daly's novels here, and stars Anna Friel alongside Sinead Keenan and Rosalind Eleazar. Deep Water aired in August this year on ITV.
Dublin Murders (October)
The first two Tana French novels In The Woods and The Likeness were adapted into an eight-part crime series for BBC One by the brilliant Sarah Phelps (The ABC Murders, Ordeal By Innocence, Witness For The Prosecution), recently known for adapting the works of Agatha Christie as the BBC's prestige Christmas drama. The haunting, emotional and disturbing crime drama stars Strike's Killan Scott and Penny Dreadful's Sarah Greene. Here's why crime fans should have it on their to-watch list.
Elizabeth Is Missing (December)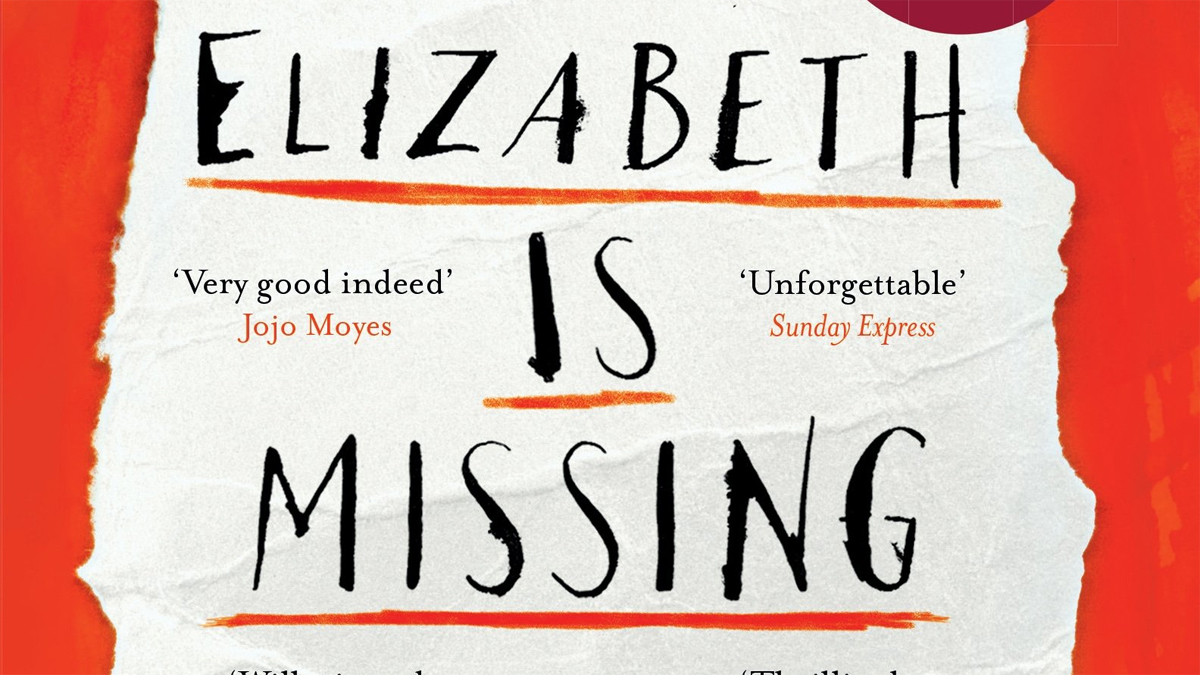 Winner of the 2018 Costa First Novel award, Emma Healey's best-selling debut Elizabeth Is Missing is about a woman investigating the disappearance of her best friend while struggling with dementia. Swallows And Amazons screenwriter Andrea Gibb adapted the novel into a terrific ninety-minute special for BBC One, starring Glenda Jackson. Drama Commissioner Piers Wenger describes it as "part-detective story, part portrait of a fractured mind".
Further reading: Upcoming horror movies heading your way in 2019 and beyond
Gentleman Jack (April)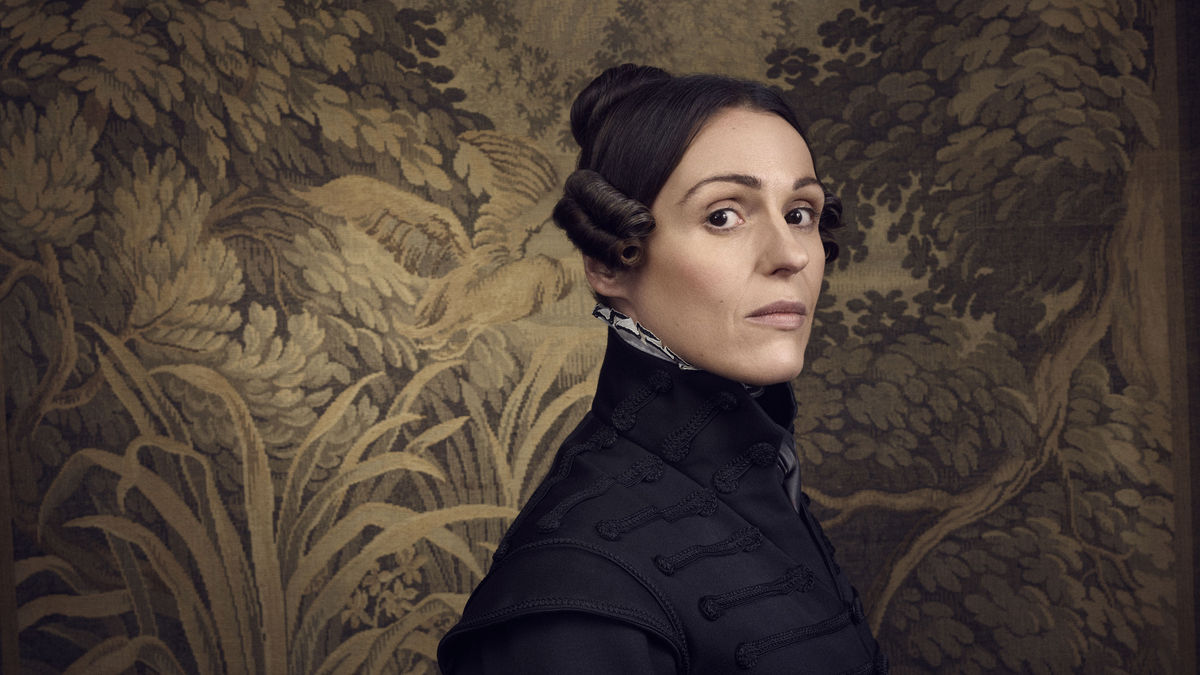 A new script from Sally Wainwright (Happy Valley, Last Tango In Halifax) is always worth celebrating, and the cast for this drama is just as good. Suranne Jones plays Anne Lister, famed lesbian landowner in Regency England. Jones is joined by Happy Valley's Katherine Kelly and The Killing's Sofie Grabol (playing the Queen of Denmark no less) in this eight-part period drama, which aired on BBC One this spring. A second series is in development, just as soon as Sally Wainwright has finished working her way through Lister's next set of diaries.
Giri/Haji (November)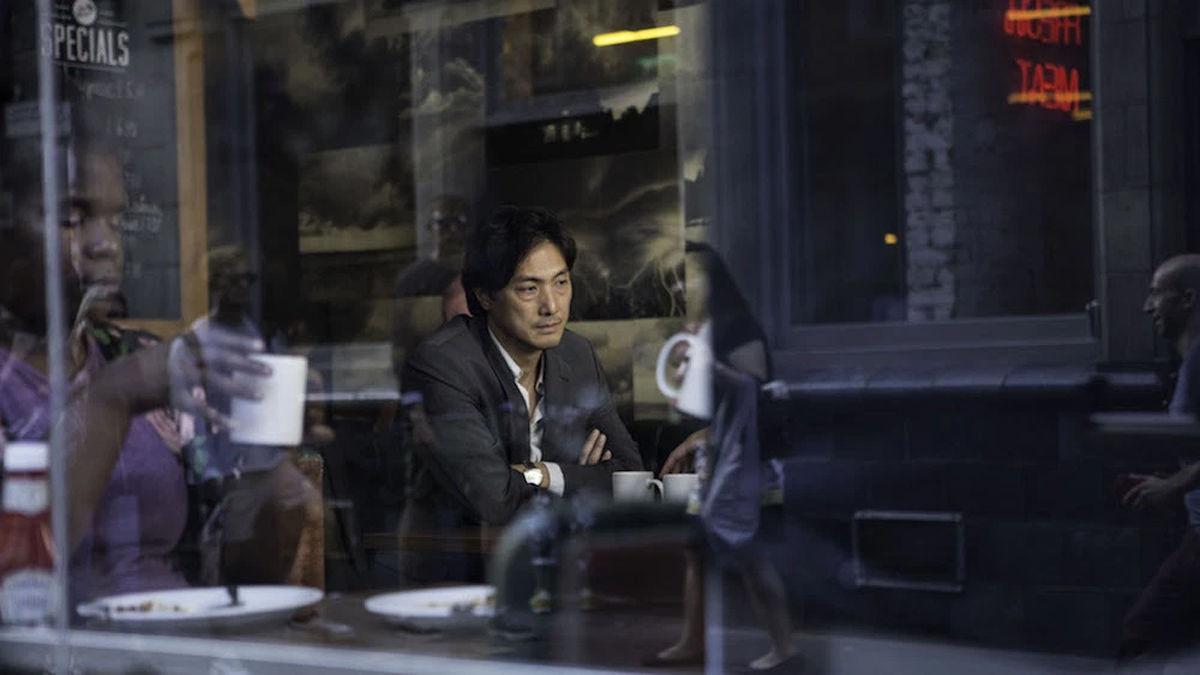 A BBC One/Netflix team-up, Giri/Haji came to us from Humans writer Joe Barton. That Japanese title translates as Duty/Shame. The protagonist is a middle-aged Japanese man named Kenzo, who comes to Britain looking for his younger sibling who has been posing as a member of the Yakuza. Across eight episodes of this twisting, engaging thriller, the series, currently available to stream on BBC iPlayer, cuts between London and Tokyo.
Gold Digger (November)
The writer of BBC Three's Thirteen, Marnie Dickens, is back with this BBC One drama about a wealthy woman in her sixties who has an affair with a man twenty-five years younger than her. Is he after her money, as her kids suspect, or is he just a hunk in love? This six-part drama starring Julia Ormond and Ben Barnes is currently available to stream on BBC iPlayer.
Good Omens (May)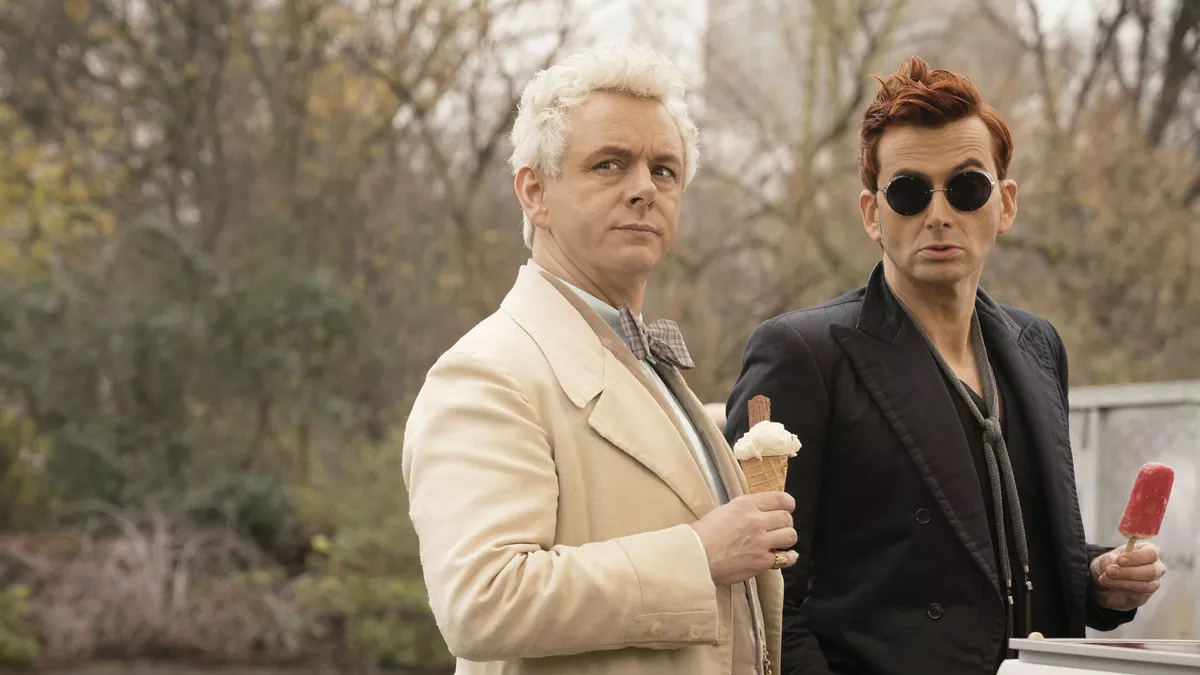 If you followed the steady trickle of casting announcements for Amazon Prime Video's six-part adaptation of Neil Gaiman and Terry Pratchett's Good Omens during filming, you'll know to expect cameos from just about every British actor going. David Tennant and Michael Sheen play leads Crowley and Aziraphale, a demon and an angel respectively, joined by the heavenly likes of Jon Hamm, Mark Gatiss, Derek Jacobi, Anna Maxwell Martin, David Morrissey, Nick Offerman, Nina Sosanya, Reece Shearsmith and… save my fingers and just look the rest up online. It's currently available to stream on Amazon Prime, and arriving soon on BBC Two. Here are our spoiler-filled episode reviews.
Further reading: what's new on Amazon Prime Video this month?
Guilt (October)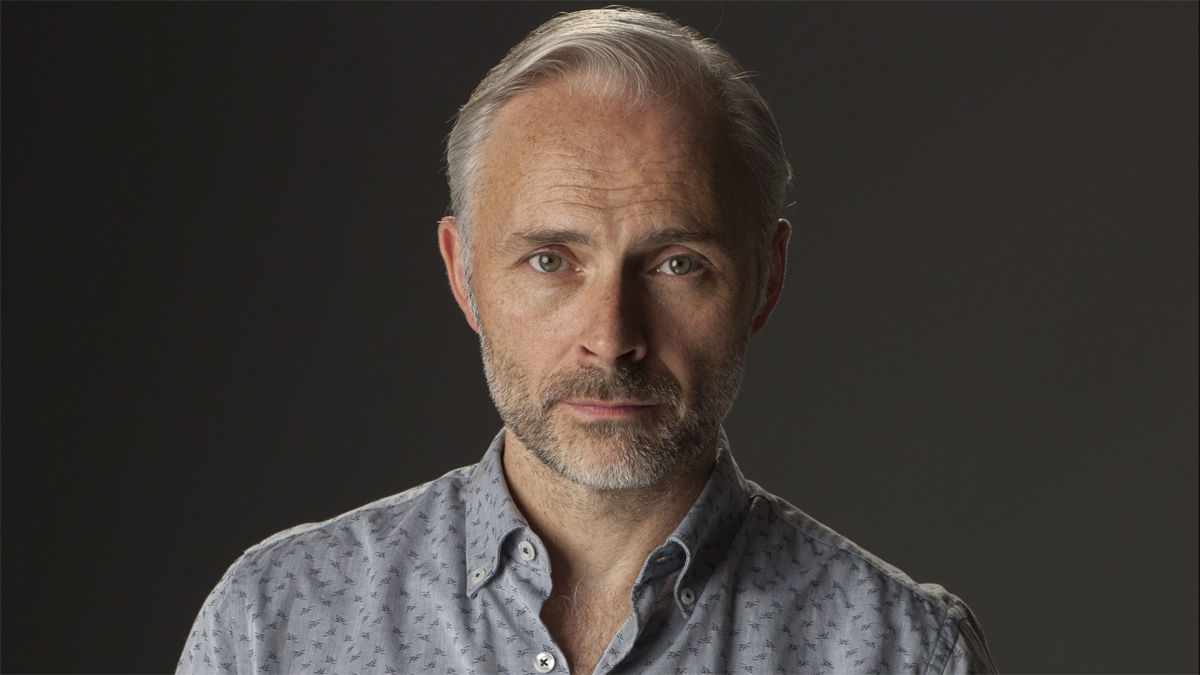 BBC Scotland's new digital channel announced its first drama commission in January this year – Guilt. The four-part story of two brothers who pull an I Know What You Did Last Summer while driving home from a wedding, Guilt stars Mark Bonnar (Catastrophe, Unforgotten) and Jamie Sives (Chernobyl, Game Of Thrones) as Max and Jake, the siblings whose lives are turned upside down by the aftermath of a crime they thought they'd gotten away with… This ace comedy-drama aired on BBC Two here in England.
Hatton Garden (May)
This ITV drama based on the notorious Hatton Garden robbery was originally slated for a 2017 release, then was pushed back to 2018 for reasons to do with the ongoing real-life trial for the case, and finally aired on ITV in May, to good reviews that bemoaned its delay making it the third drama on the same subject released in the last few years. Timothy Spall heads up the cast, with Kenneth Cranham and Brian F O'Byrne also in the cast. Jeff Pope and Terry Winsor wrote the scripts.
His Dark Materials (November)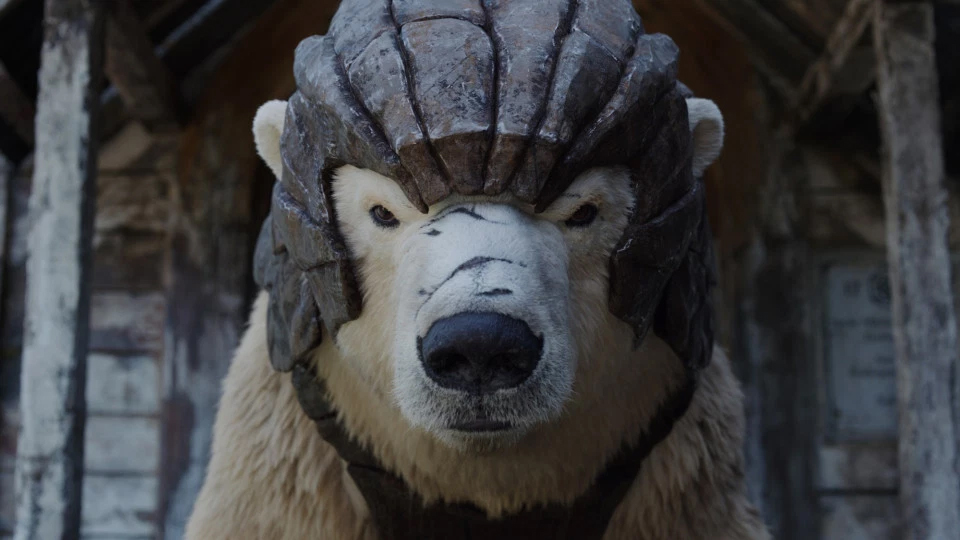 UK production company Bad Wolf had the good sense to nab Jack Thorne to write its greatly anticipated adaptation of Philip Pullman's famous trilogy. James McAvoy is playing Lord Asriel, with Ruth Wilson as Mrs Coulter, and Logan's Dafne Keen in the lead role of Lyra Belacqua. We expected great, great things from this one, and it delivered, making the forthcoming second series a truly delicious prospect. Read our spoiler-filled series one episode reviews here.
Martin's Close (December)
Every year, Mark Gatiss keeps the Christmas ghost story tradition alive on BBC Four. In 2019, it was with Martin's Close, a half-hour one-off chilling drama. Following on from 2013's The Tractate Middoth and 2018's The Dead Room, this new spooky tale stars Peter Capaldi (pictured, and not, as you may assume, playing Brian May from Queen). It's another M.R. James adaptation, this one set in the 17th century around a murder trial in which the victim has been seen after her death… Gatiss writes and directs. 
Motherfatherson (March)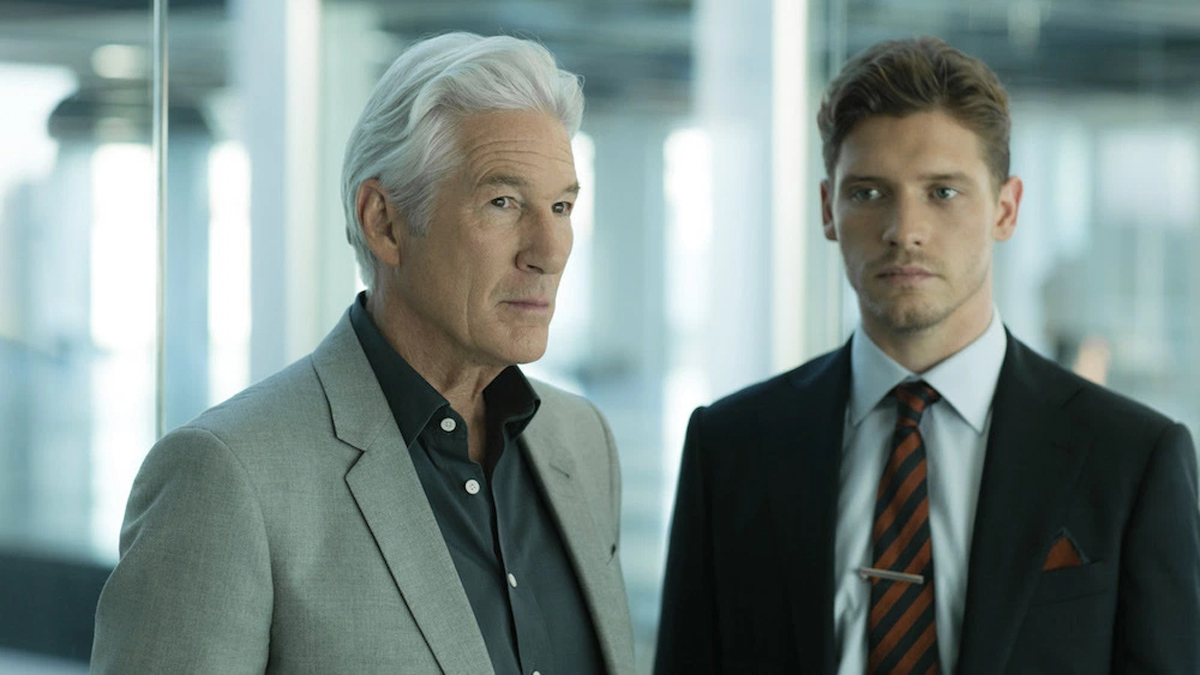 The Hollywood face of Mr Richard Gere was peppered all over the BBC's #GetObsessed new drama trailer, and rightly so. His casting in eight-part BBC Two drama Motherfatherson was a coup for the channel. Gere stars alongside Helen McCrory (Peaky Blinders, Penny Dreadful) and Billy Howle (On Chesil Beach) in the story of a self-made media tycoon, his estranged wife and the son who runs his UK newspaper business. It's available to stream on BBC iPlayer for the next few months.
Pure (January)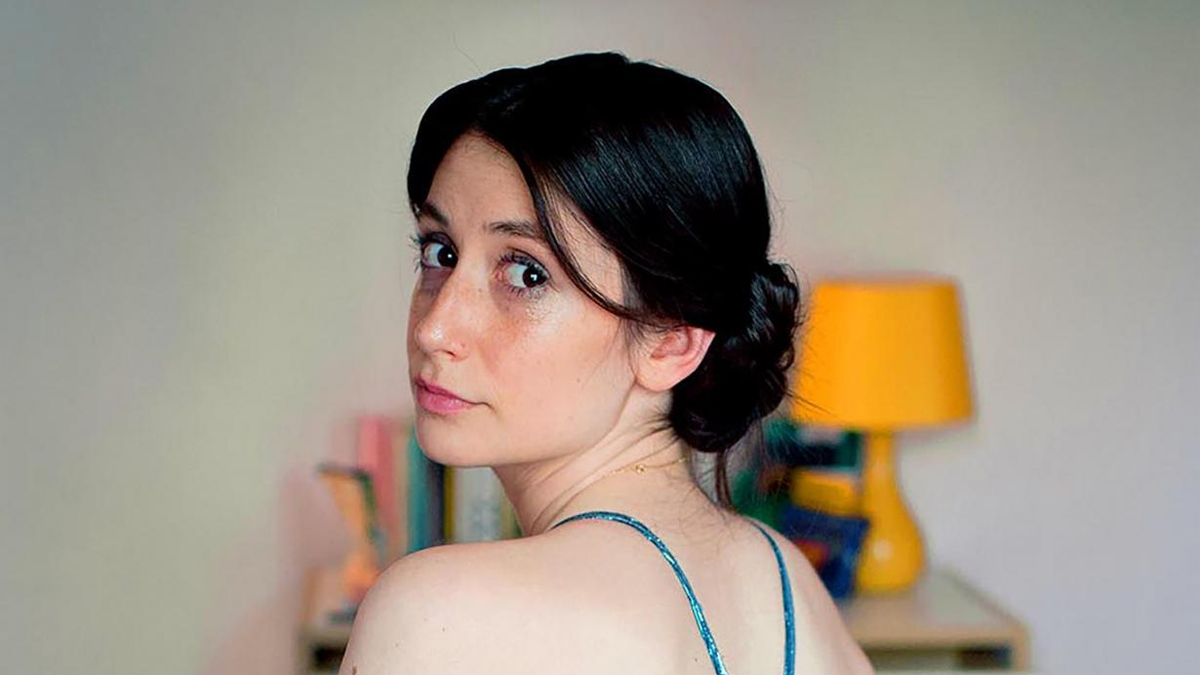 Newcomer Charly Clive joined Joe Cole in this refreshingly honest, moving and very funny mental health drama Pure, which aired earlier this year on Channel 4 and is available in full on streaming service All4. The six-part series is adapted by another new talent—writer Kirstie Swain—from Rose Cartwright's acclaimed memoir about her experiences living with a form of Obsessive Compulsive Disorder in which she experiences hugely intrusive, often sexual, thoughts and compulsions.
Further reading: Great Kids' TV shows on Amazon Prime Video UK
Responsible Child (December)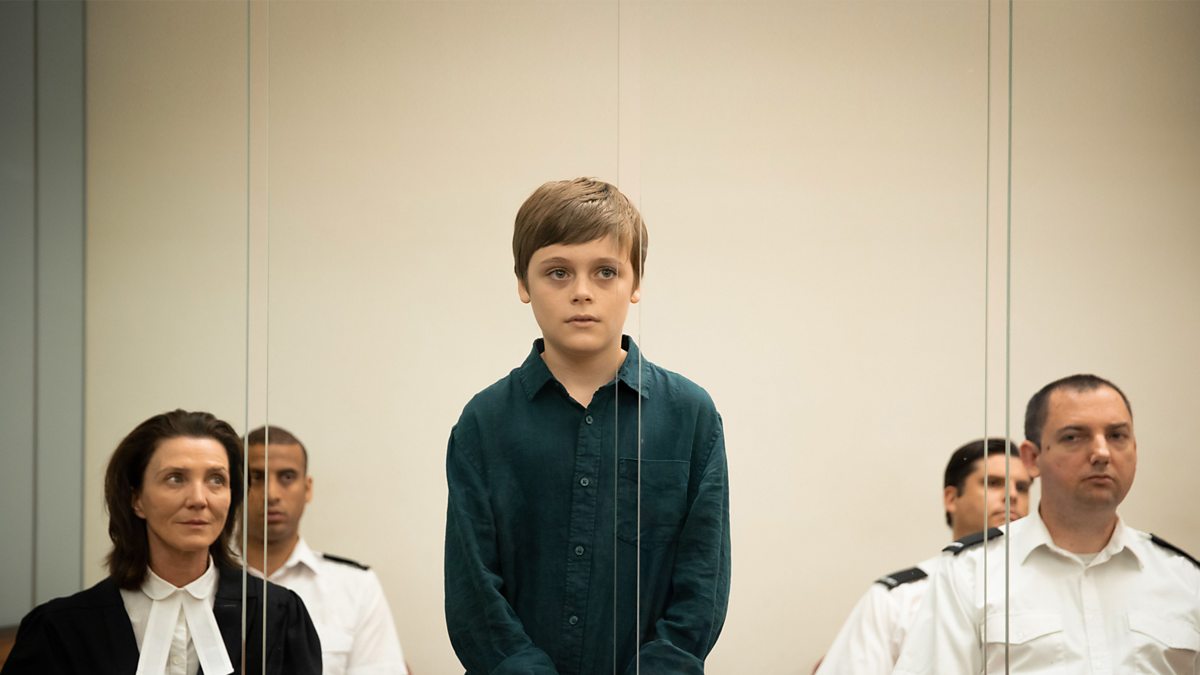 Starring Michelle Fairley, Strike's Tom Burke and The History Boys' Stephen Campbell Moore, Responsible Child was a feature-length drama that aired on BBC Two. Written by Skins' Sean Buckley, it's inspired by real events and tells the story of a 12-year-old boy on trial for murder, following two time frames of the trial itself, and the events that led to two brothers stabbing their mother's partner. The ninety-minute drama explores the UK legal system's treatment of minors charged with murder and ask whether children should be tried as adults. 
Sanditon (August)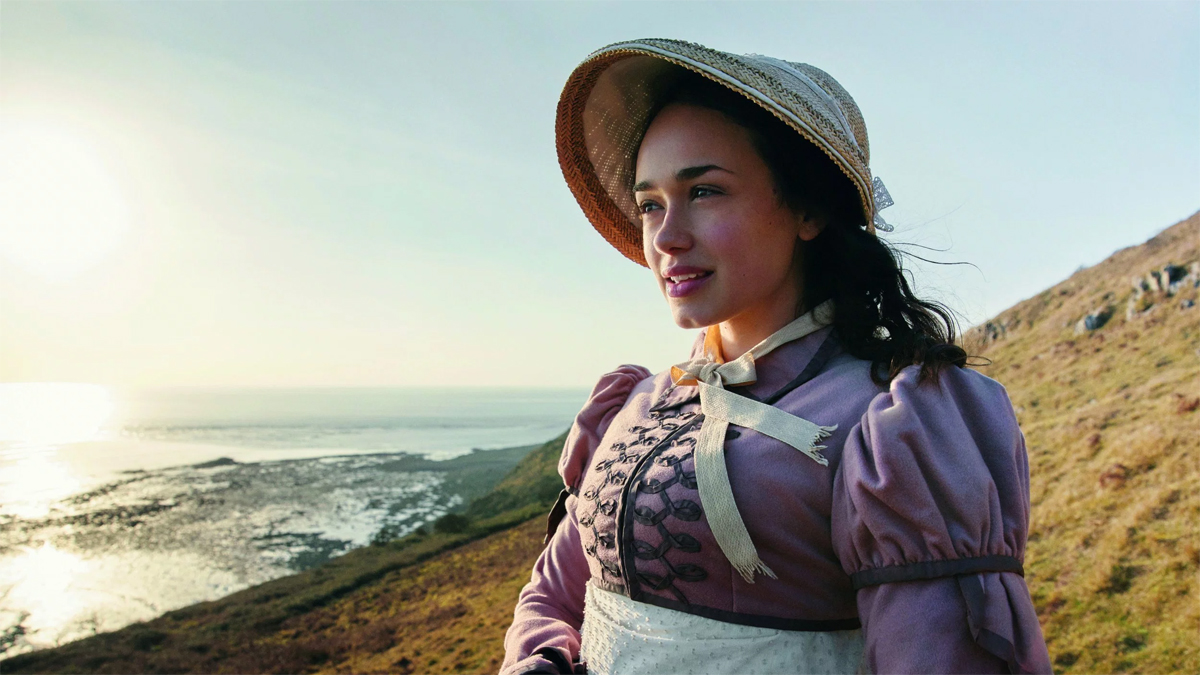 ITV nabbed adapter extraordinaire Andrew Davies (Les Miserables, War & Peace, Pride & Prejudice) for its eight-part adaptation of Jane Austen's Sanditon, which told the story of Charlotte Heywood's spell in a Regency coastal resort, "a seaside town on the make," where everybody has a hidden agenda. Curfew's Rose Williams played Charlotte, joined by Theo James, Anne Reid and Kris Marshall. A terrific period drama, it aired on ITV earlier this year.
Summer Of Rockets (May)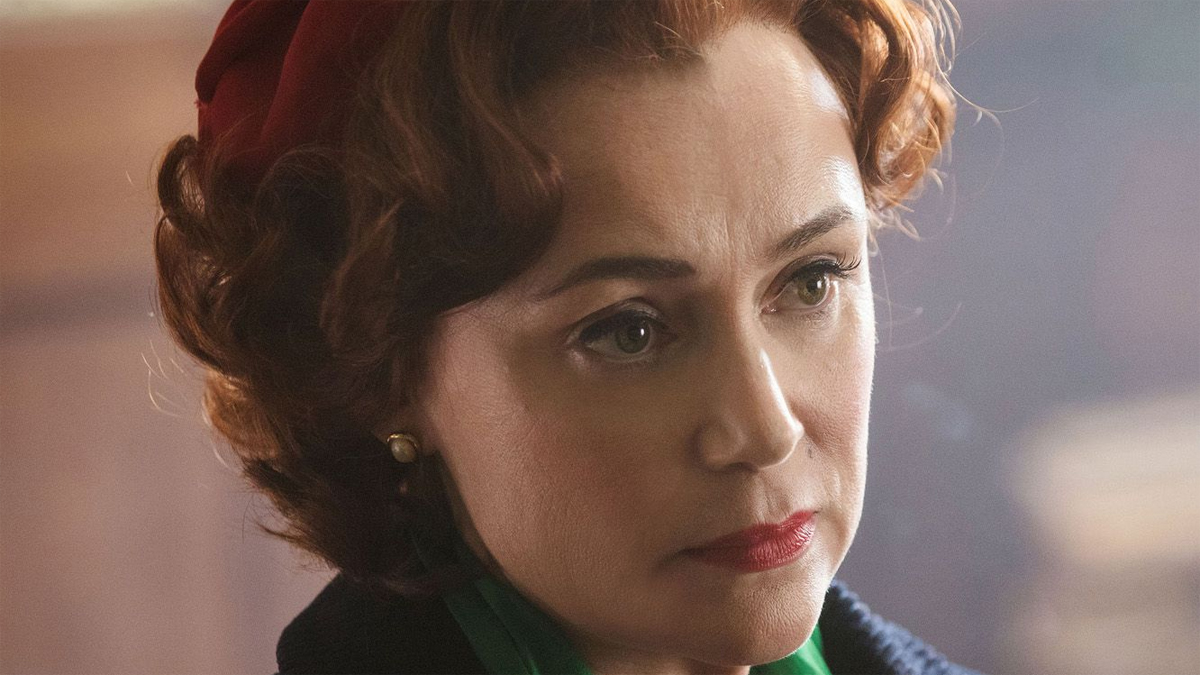 Veteran BBC dramatist Stephen Poliakoff returned to period drama with Summer Of Rockets, a 1958-set political thriller about a Russian Jewish émigré who designs hearing aids and is approached by MI5. Toby Stephens (Lost In Space, Black Sails) stars opposite Keeley Hawes (Line Of Duty, Bodyguard) along with Timothy Spall in this six-part BBC Two series, available to stream on BBC iPlayer here.
Temple (September)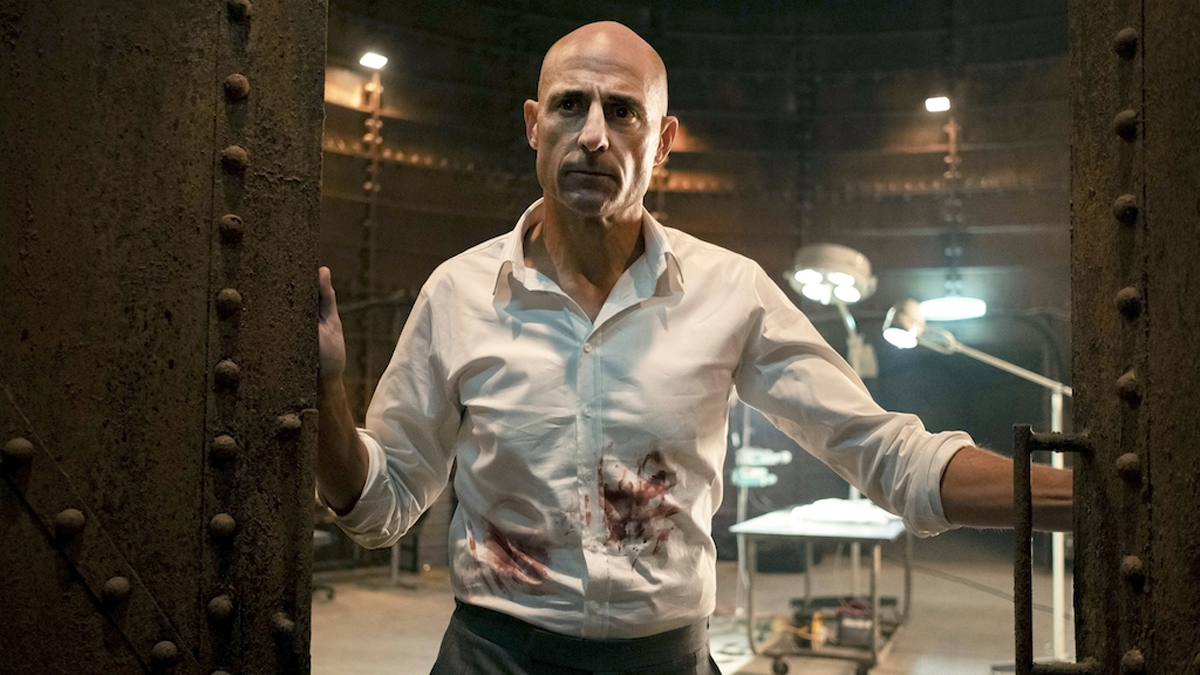 One of Sky's new commissioning announcements at the 2018 Edinburgh International TV Festival, Temple is based on Norwegian thriller Valkyrien and comes written from Boy A's Mark O'Rowe. It's set "deep below the streets of London" where an illegal clinic exists in an abandoned network of tunnels. Mark Strong plays the surgeon lead, and is joined by Daniel Mays and Carice Van Houten. The three of them make up a medical trio who treat "a variety of increasingly desperate and highly dangerous patients." Read our set visit interviews and more here.
The Bay (March)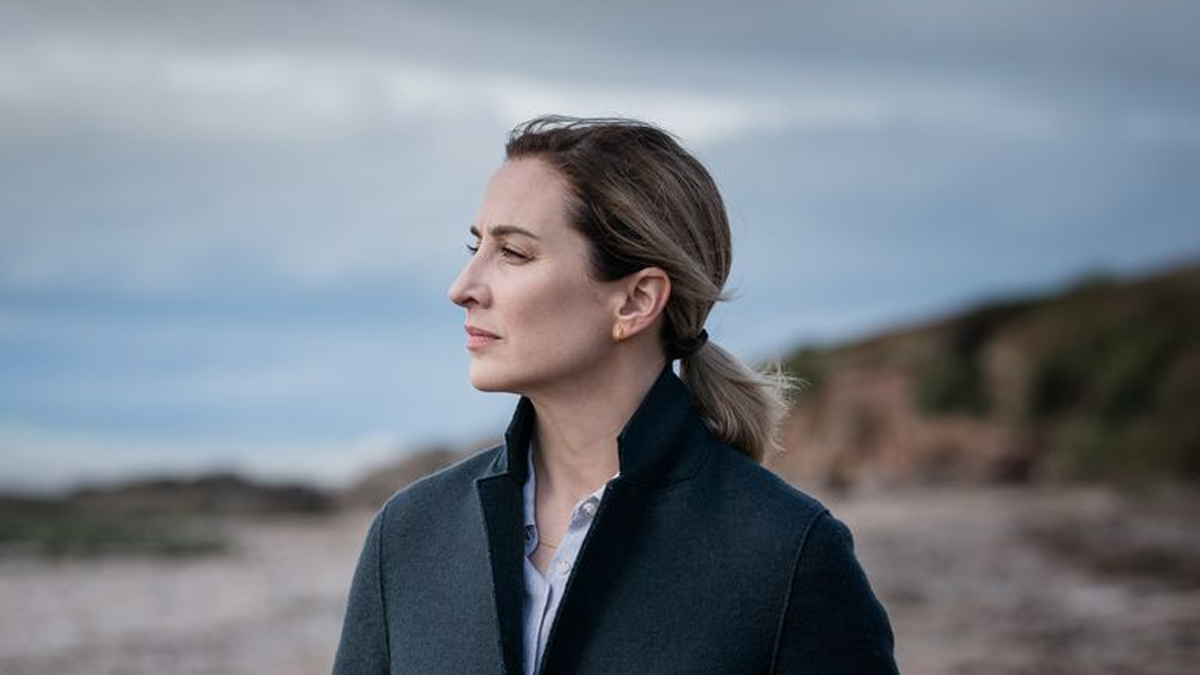 Six-part ITV series The Bay was quickly labelled 'the new Broadchurch' (it's a UK coastal crime drama, so comparisons won't be escaped). Set in Morecambe, it's about a missing persons investigation, and a Family Liaison Officer who becomes entangled with the people she's supporting through their loss. Morven Christie (The A-Word) starred alongside Jonas Armstrong, Lindsey Coulson and more. Its first series concluded in April, and a second has already been ordered.
The Capture (September)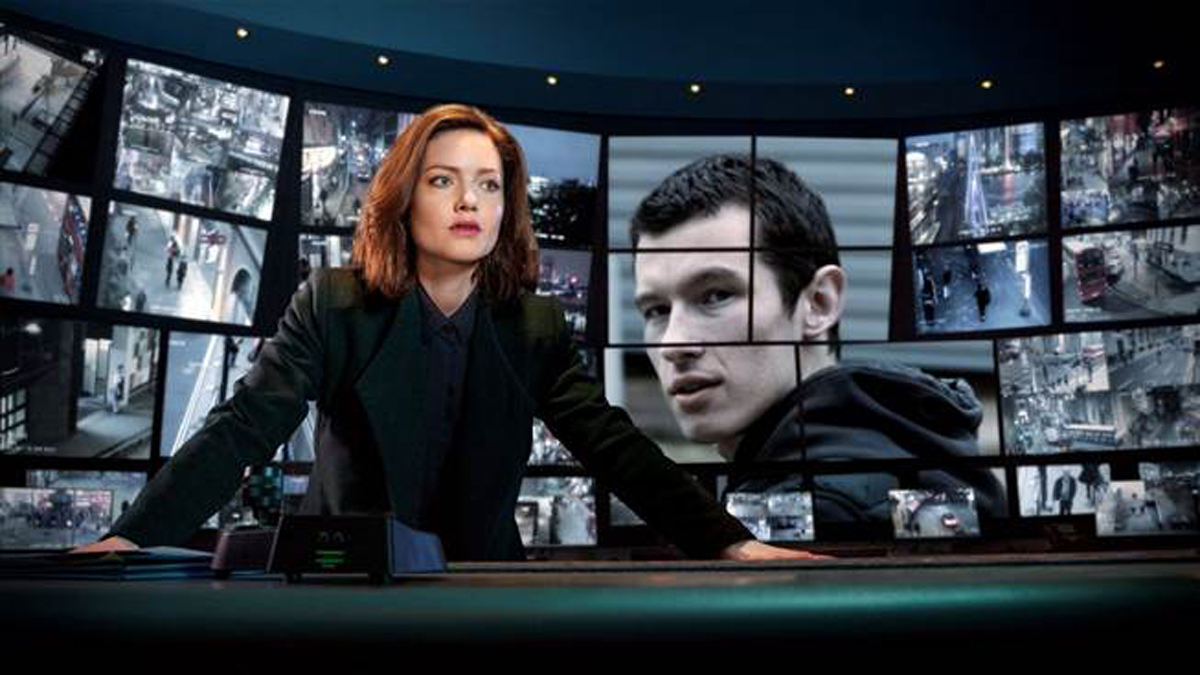 One for spy fans, The Capture is a contemporary surveillance thriller about a wrongful arrest that unveils a complex and far-reaching conspiracy. As the press release asks, "in an age where visual images can be drastically manipulated, yet criminal justice relies so heavily on video evidence – can you always believe what you see?" Decide for yourself as Ben Chanan's six-part series recently concluded on BBC One. The cast is an enticing one, with Hellboy's Ron Perlman and The X-Men's Famke Janssen joining Callum Turner, Laura Haddock, Paul Ritter and Ben Miles. Here's the first trailer.
Further reading: The best Netflix original TV shows to watch right now
The Trial Of Christine Keeler (December)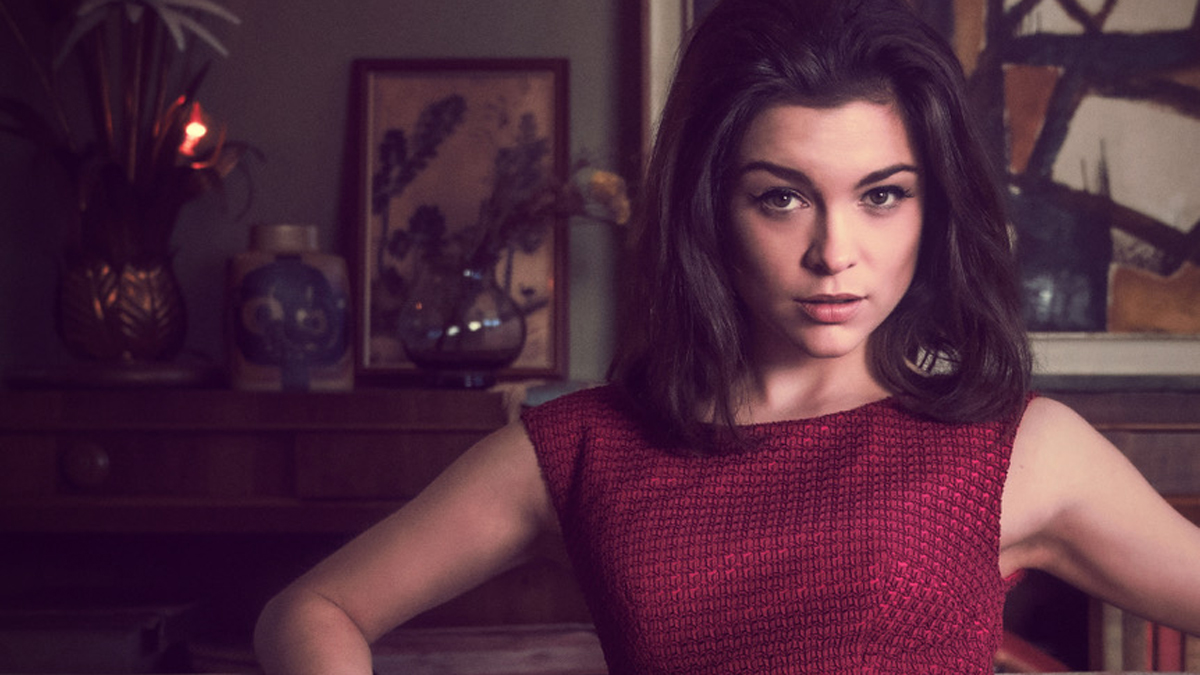 Notorious political scandal Profumo affair returns to our screens in this new six-part 1960s drama, adapted by Apple Tree Yard's Amanda Coe. James Norton stars opposite Kingsman: The Secret Service's Sophie Cookson, and is joined by Emilia Fox, Ben Miles, Nathan Stewart-Jarrett and more. It's currently airing on Sunday nights on BBC One. 
The Victim (April)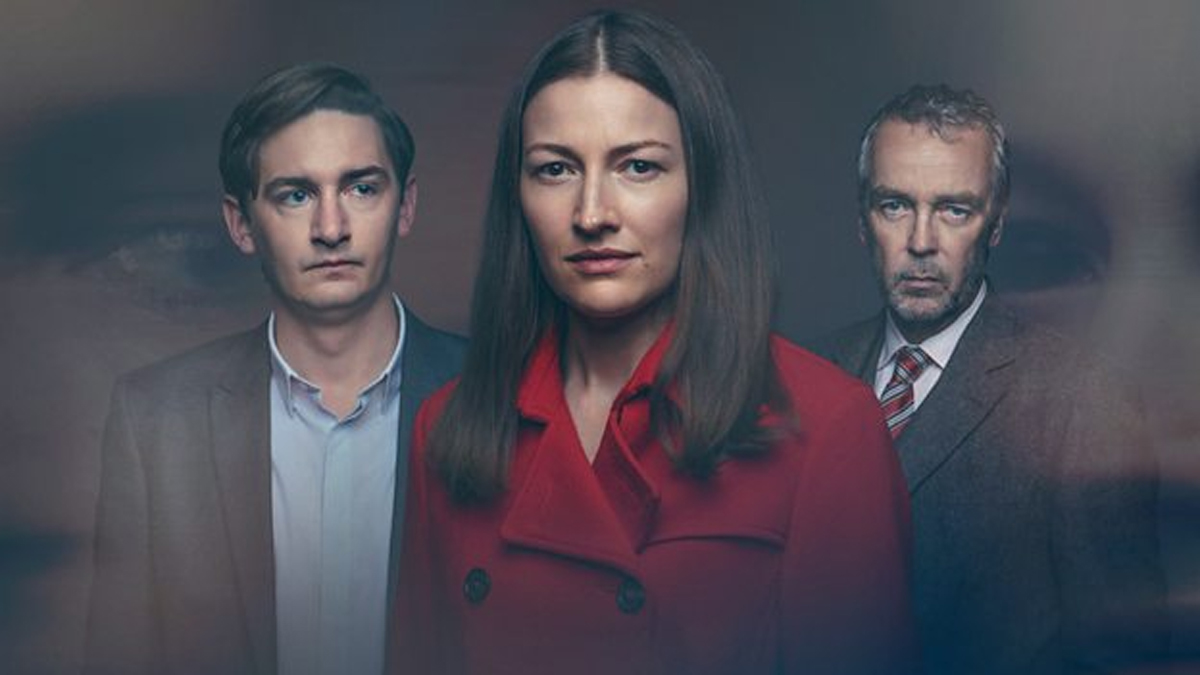 Fans of The Replacement and The Cry should have caught The Victim, a Scottish-set legal thriller that aired on the BBC this spring. Kelly Macdonald (Boardwalk Empire, Trainspotting) and John Hannah (Four Weddings And A Funeral) lead the cast in a four-part drama about a bereaved mother whose son was murdered by a young teenager, and the steps she takes to get revenge.
The Virtues (May)
The brilliant Shane Meadows and Jack Thorne reunited with This Is England's every-bit-as-brilliant actor Stephen Graham in this four part drama. Aired on Channel 4, The Virtues is the story of Joseph (played by Graham), a troubled man who travels to Ireland to confront demons from a childhood spent in the care system. Meadows describes the drama as taking "the biblical, almost apocalyptic levels of revenge witnessed in Dead Man's Shoes, along with the bittersweet humour from This is England" and creating something brand new.
The War Of The Worlds (November)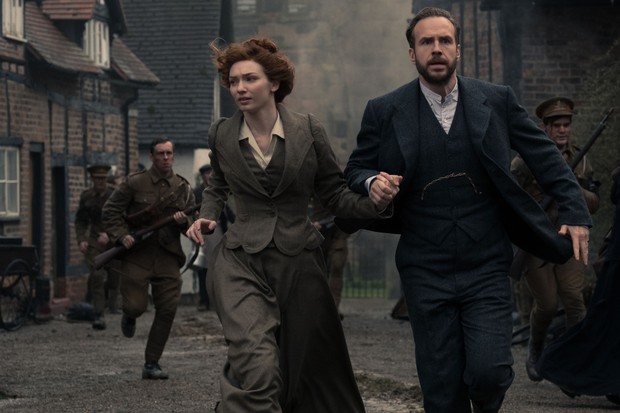 Peter Harness' adaptation of this sci-fi classic seemed all set to be BBC One's big New Year drama in 2018, but Luther took that spot. It finally geared up for launch in November 2019. The three episodes kept H.G. Wells' original setting (turn of the 20th century Woking), but added new lead characters, new storylines and a new ending. Read what was kept and what was changed here. Jurassic World: Fallen Kingdom and Black Mirror's Rafe Spall stars alongside Poldark's Eleanor Tomlinson.
The Widow (March)
Since the success of The Missing, screenwriters Harry and Jack Williams (Liar, One Of Us, Baptiste) have had series after series greenlit. This one's a co-production for Amazon and ITV starring Kate Beckinsale. It was an eight-part drama about a woman who thought she'd left her past behind her but is dragged back into her previous life when she sees a surprising reminder of it on the evening news, and aired earlier this year.
Traitors (February)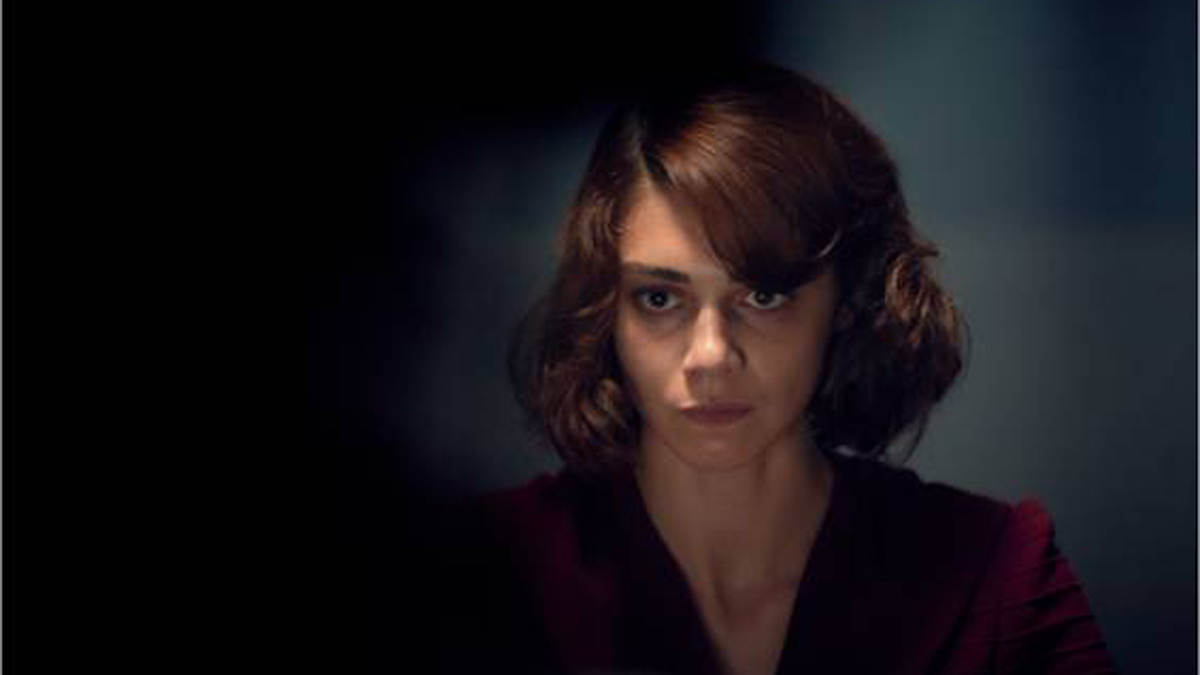 With a working title of Jerusalem and now called Traitors, this six-part Channel 4 series aired in the spring and came from the pen of Boardwalk Empire and Masters Of Sex writer Bash Doran. It's a period drama set in 1940s Britain, about a young woman whose ambitions lead her to a thrilling double life as a spy for the Americans at a time when Socialism is taking hold in Britain. Luke Treadaway and Emma Appleton (pictured above) star.
World On Fire (September)
Sean Bean is among the ensemble cast of BBC drama World On Fire. He's there alongside Helen Hunt, Lesley Manville and a host of others to tell the story of the first year of World War II "as told through the intertwining fates of ordinary people drawn from Britain, Poland, France, Germany and the United States as they grapple with the effect of the war on their everyday lives." Eric And Ernie and Blackpool's Peter Bowker was on screenwriting duties for the seven-part ITV drama, which aired on BBC One on Sunday nights.
Years And Years (May)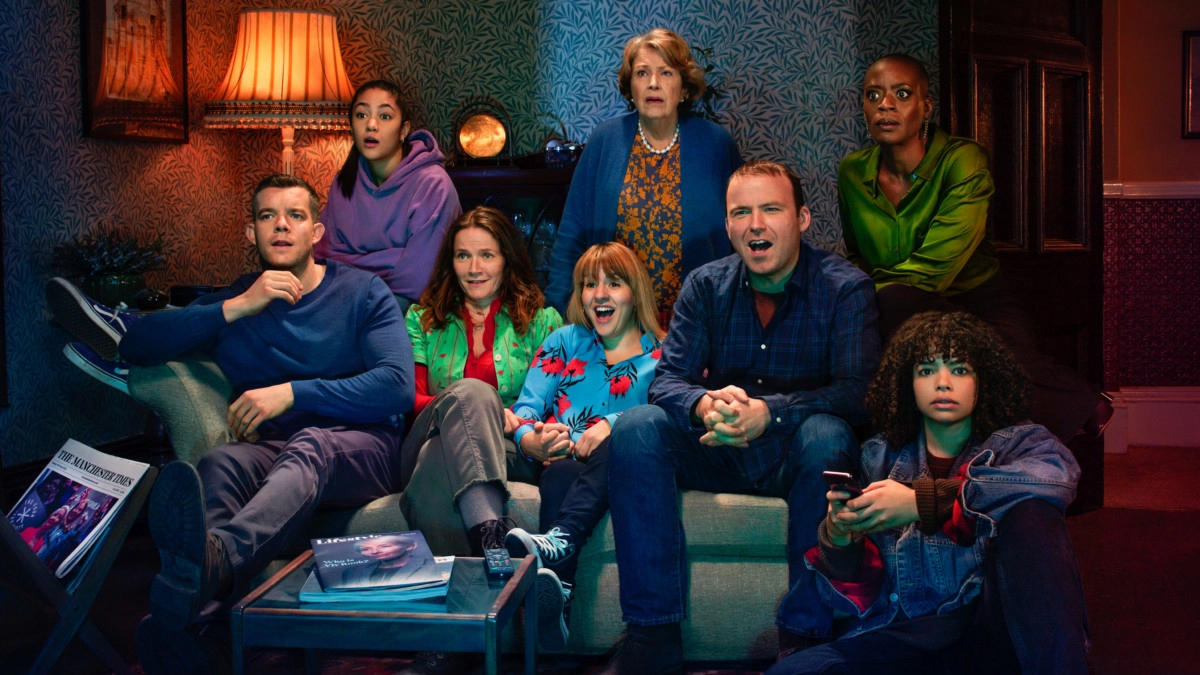 Erstwhile Doctor Who showrunner Russell T. Davies rocked the BBC with his Hugh Grant-starring adaptation, A Very English Scandal, and wasted no time with his follow-up. This new drama series, entitled Years And Years, consists of six episodes which aired in early summer 2019, all flowing from the pen of Davies. Revolving around the Lyons family and spanning 15 years, it's the story of a busy Manchester family whose lives converge on one crucial night in 2019, after which the story leaps years into the future, to a very different Britain, and a very different world. Emma Thompson, Rory Kinnear, Jessica Hynes, Russell Tovey and more all star.
Read our recommendations for the creepiest horror movies around here.