Features
Little Birds on Sky Atlantic: Book, Cast, Locations, Trailer, Soundtrack
Starting tonight on Sky Atlantic and NOW TV in the UK, here's all the info you need about Sky's new 1950s-set erotic melodrama starring Juno Temple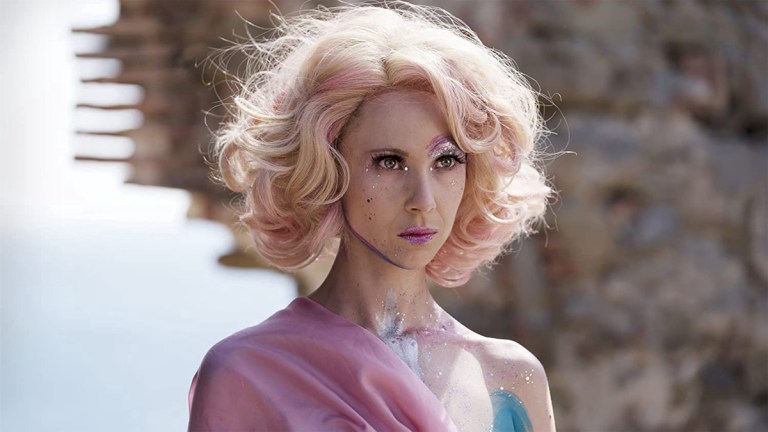 It's common for channels to make hyperbolic claims when introducing a new show, but when Sky's drama heads describe Little Birds as 'not like anything else on telly,' they're not wrong.
The drama's six 45-minute episodes inspired by a series of erotic short stories combine to form a lavish period melodrama with few points of TV comparison. Little Birds is an exploration of female sensuality and liberation set against a backdrop of colonial violence and simmering rebellion. It's a provocative, heightened, almost cartoonish fairy tale about struggles for personal and political independence. It's colourful and stylised, tongue-in-cheek yet earnest, with a killer 1950s soundtrack.
Take a look at the trailer:
If that appealed, then here's everything you need to know:
Where was it filmed?
Little Birds was largely filmed in summer 2019 in the Spanish town of Tarifa, on the southernmost tip of Spanish Andalusia, just across the Strait of Gibraltar from its setting in the Moroccan city of Tangier, as well as further up the South-Eastern Spanish coast in Cadiz's Algeciras.
Speaking at the Little Birds online press launch, actor Juno Temple describes standing on the Tarifan coast during filming and feeling the sensation of wind blowing across from Africa making her feel 'like being in two places at once,' a key theme in a series about conflicted identities and crossing boundaries.
The production team were denied permission to film the series in Morocco, a stumbling block they came to regard as a blessing in disguise when they discovered Tarifa, which they thought had a closer resemblance to 1950s Tangier than the actual city does in the modern day. The Sky Atlantic production employed the same Malaga-based locations scouting company as HBO's Game of Thrones, which used several Andalusian locations for the kingdom of Dorne in the fantasy epic, including Seville's Real Alcazar water gardens as the palace of the Dornish royal family.
Which book is it based on?
The short story collection Les Petits Oiseaux or Little Birds by French-Cuban writer Anaïs Nin. The collection of stories was published in 1979, after Nin's death, but the stories were written as erotica-to-order decades earlier in 1940. The collection's 13 stories are unrelated erotic vignettes featuring a variety of characters exploring sensuality and sex narrated largely from a female perspective, some of which provided inspiration for the series.
Little Birds producers Ruth McCance and Peter Carlton explain in this interview that the project initially began as a series of short films for Sky about sex, before Nin's stories were brought in as a unifying thread and screenwriter Sophia Al-Maria built characters and plots around them, and suggested setting them against the backdrop of Tangier, Morocco on the cusp of independence from colonial France.
Who wrote and directed it?
The series was written by Qatari-American artist writer and filmmaker Sophia Al-Maria, author of 2012 memoir The Girl Who Fell to Earth. All six episodes were directed by Tales of the City, American Gods, Dickinson and Transparent's Stacie Passon, with cinematography by Vanity Fair and Victoria's Ed Rutherford. It was produced by the UK's Warp Films.
What was the political situation in Tangier in 1955?
In 1955, Morocco was one year away from independence from colonial rule. In the 1920s, the city of Tangier had been officially made an 'international zone' under the French and Spanish Protectorate as part of the joint colonial regime of France, Spain and the United Kingdom.
After calling for Moroccan independence from the oppressive colonial regime, the Sultan of Morocco, Mohammed V, was forced into exile in Corsica in 1953 by the French army. Many of the Moroccan nationalists in Little Birds are his supporters and wish him to return to power and fight for independence from the colonial forces, while French Secretary Vaney and his army seek to quell the nationalists and maintain colonial rule.
Who are the characters and what have you seen them in before?
Juno Temple plays Lucy Savage, an American heiress to a firearms fortune who travels from her parents' Park Lane apartment in New York City to Tangier to marry a down-on-his-luck English lord. Temple recently appeared in true crime series Dirty John, Sky and HBO 1970s music drama Vinyl and plays fairy Thistletwit in Disney's Maleficent films. (Note that despite the title, the series has no relation to the 2011 film Little Birds also starring Juno Temple.)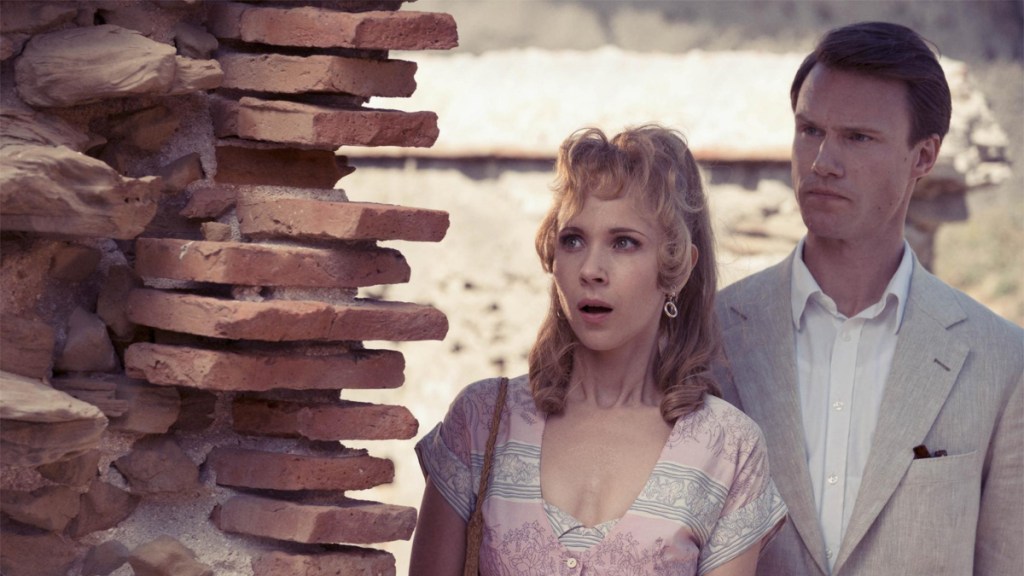 Hugh Skinner plays Hugo Cavendish-Smyth, an English nobleman struggling with social shame over his sexual identity, and in need of money. Skinner has appeared in Fleabag, W1A, The Windsors, Harlots and the Mamma Mia films.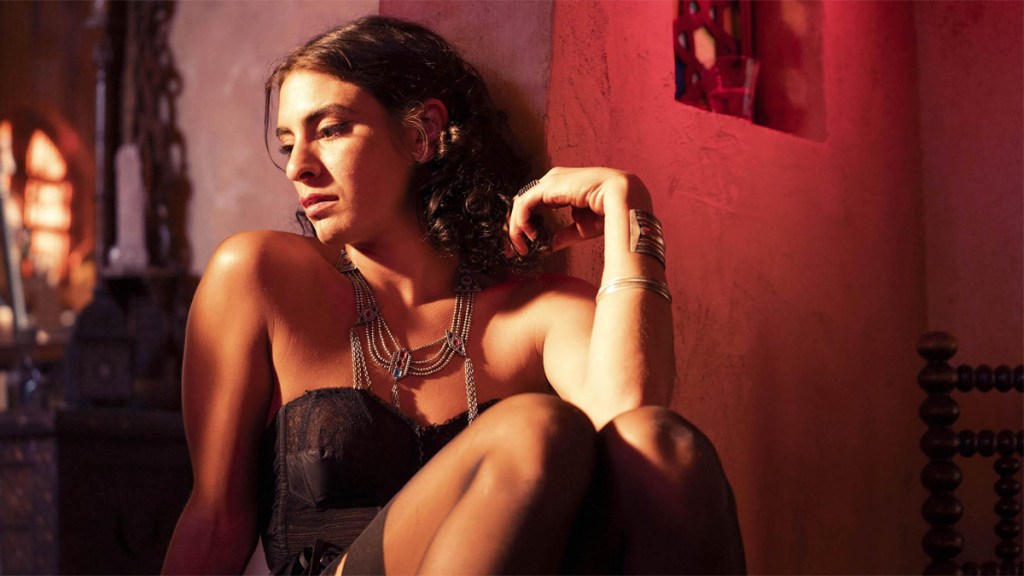 Yumna Marwan plays Cherifa, an independent and wilful Moroccan dominatrix who works at a local brothel and resents the French colonial regime. Little Birds is Lebanon-born actor-director Marwan's English-language screen debut.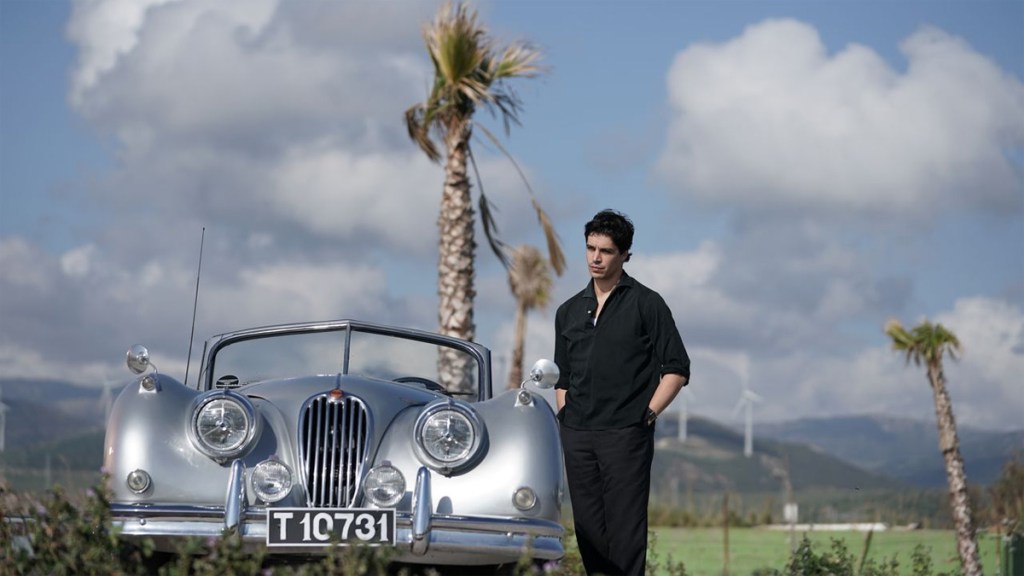 Raphael Acloque plays Adham Abaza, an Egyptian prince frustrated that his closeted English lover refuses to commit to their relationship, and marries a woman. Acloque has previously appeared in Spiral, Catherine the Great and 24: Legacy.
Nina Sosanya plays Lili Von X, a scandalous American celebrity who comes to Tangier to make a film too sexually risqué for the United States. Sosanya is British star with recent appearances in Good Omens, Staged, His Dark Materials, Killing Eve as well as Last Tango in Halifax, WIA and much more.
Jean-Marc Barr plays French Secretary Vaney, a symbol of European colonial oppression. Barr has appeared in a great many French and English-language films and television dramas, and is perhaps best known for Luc Besson's free-diving sports film Le Grand Bleu or The Big Blue.
Rossy de Palma plays aristocratic hedonist Contessa Mandrax. The Spanish actor-model has appeared in several films by, and is considered a muse for auteur Spanish director Pedro Almodovar.
Songs on the Soundtrack
Composer Annie Nikitin has created an immersive, atmospheric score for Little Birds, interspersed by a terrific selection of powerful songs from the 1950s, some of which feature among Lucy Savage's record collection. If you're thinking of making a playlist, here's what you heard in the first few episodes…
Episode one
'I want to be Evil' by Eartha Kitt (1954) – Lucy in her Park Lane bedroom
'You Deserve' by Peggy Lee (1958) – Lucy visits Hugo's Tangier apartment for the first time
'This Bitter Earth' by Dinah Washington (1960) – Lucy and Hugo's wedding
'Le Noyé Assassinée' by Philippe Clay (1954) – sung by the El Sirocco nightclub singer and Lili Von X
Episode two
'That Ol' Devil (Won't Get Me)' by Peggy Lee (1951) – Leo meets the Contessa's daughters
'Love is Strange' by Mickey & Sylvia (1956) – Lucy and Adham dance at the Contessa's party
Episode three
'Who's Gonna Pay the Check' by Peggy Lee (1953) – Lucy gets ready for lunch with Vaney
'Tu Vuo' Fa' L'Americano' by Renato Carasone (1956) – Lucy and Vaney's lunch
'Bahlam Beek' by Abdel Halim Hafez – Adham drives to the beach
'Au Suivant' by Jacques Brel (1964) – sung by the nightclub singer as Lucy makes her discovery
'I Don't Want to Play in Your Yard' by Peggy Lee – Cherifa leaves town
Is there going to be a second series?
Speaking at the Little Birds July press launch, the team were hopeful about a second series order, but it was too early to say.
Little Birds starts at 9pm on Sky Atlantic on Tuesday the 4th of August. All six episodes are available to stream on NOW TV.