Features
Upcoming Movies in November 2020: Streaming, VOD, and Theaters
Here's a preview for upcoming movies to be released in November 2020!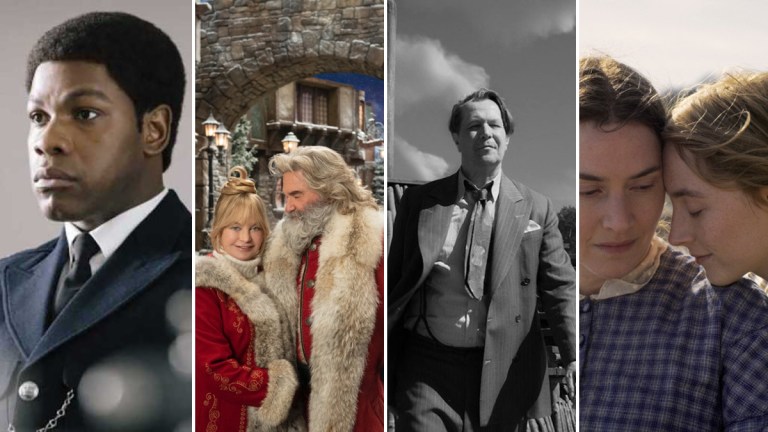 At this very moment, Halloween decorations are coming down, shattered Jack-o-Lanterns are being swept up, and bounties of candy are being traded by the most discerning of Trick 'r Treaters. Yes, All Hallows' Eve is done and November is here.
Seasonally that means warm sweaters and warmer, fuzzier movies at the cinema (or streamer in 2020 parlance). Even though we are still nearly two months away from Christmas, a glance at the upcoming November releases reveal it's already the season to be jolly. But there's more than feel-good cheer. There are also horror movies, awards contenders, and comedies to look forward to, whether in a theater or from the comfort of your own home.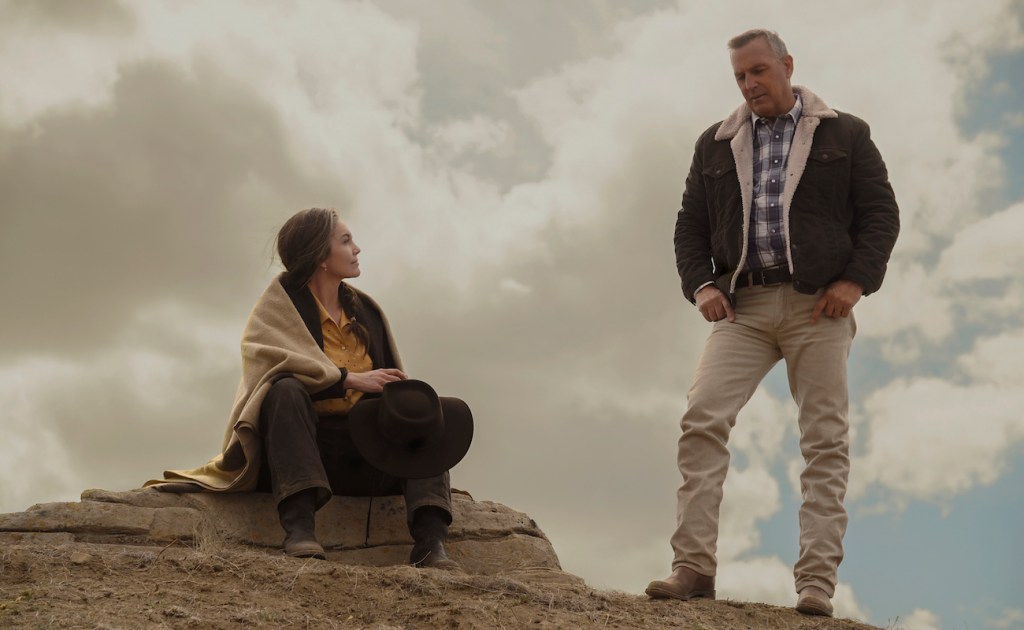 Let Him Go
November 6 in the U.S. (December 11 in the UK)
Did you walk away from Man of Steel wishing you could just get a film about Kevin Costner and Diane Lane dealing with the seedy side of family life in rural America? Then you're in luck, because Let Him Go looks like a slow-boiling thriller that actually takes advantage of their talents. In the film from writer-director Thomas Bezucha (pulling from a Larry Watson novel), the pair plays retired sheriff George Blackledge (Costner) and his wife Margaret (Lane).
After their son dies, the Blackledges' daughter-in-law marries again, taking their grandson into a new family. But when the grieving grandparents realize her second husband is abusive, and is himself the son of even shadier figures (Lesley Manville and Jeffrey Donovan), George and Margret are roped into a nightmare of familial trauma and treachery. Do they let their grandson go, or face the scariest thing in the heartland… Manville's Blanche Weboy.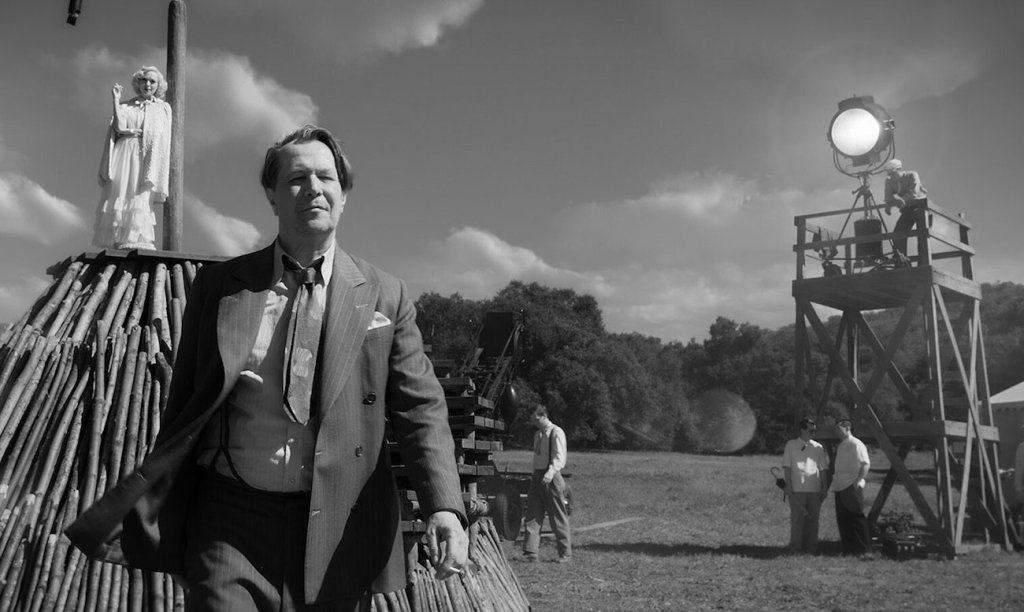 Mank
November 13 (December 4 in the UK)
Prior to its December bow on Netflix, David Fincher's hotly anticipated Mank will have a limited run in theaters later this month. The picture, which is already being hailed on social media as a masterpiece by many, is Fincher's first film since 2014's Gone Girl and has the tantalizing setup of being about the sometimes overlooked writer Herman J. Mankiewicz, co-screenwriter of Citizen Kane.
With an apparently sweltering performance by Gary Oldman as the hard drinking and morally ambivalent writer, the picture is shot in much the same style as Orson Welles' 1941 masterpiece. Mank also pulls from other styles and seems to investigate the disputed claim by critic Pauline Kael that Mankiewicz deserved sole authorship for Citizen Kane's script. Either way the film, which also features a screenplay by Fincher's father, Jack Fincher, looks like one of the most unique and exciting movies of 2020.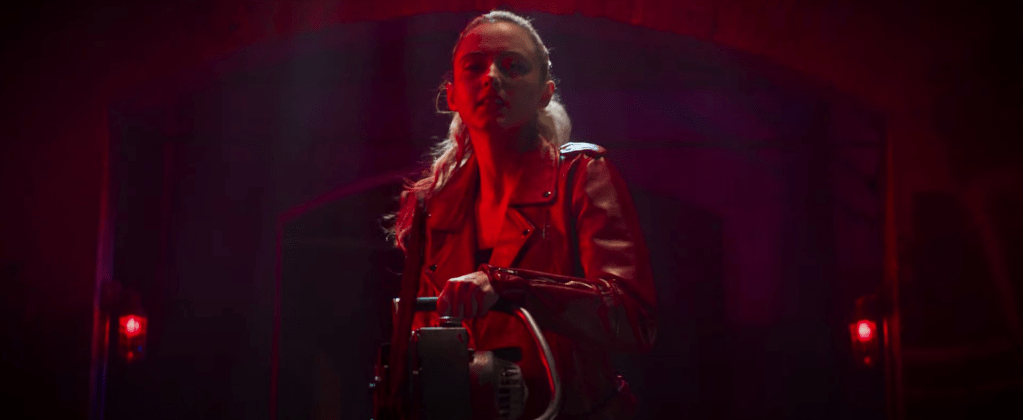 Freaky
November 13
Writer-director Christopher Landon did an unlikely thing a few years ago with Happy Death Day: He made the Groundhog Day concept of being forced to relive the same day over and over again into a genuinely clever and amusing horror-comedy. He now seeks to do the same trick twice with Freaky, another Blumhouse Productions theatrical release that reworks the concept of Disney's Freaky Friday with a blood-curdling twist. Instead of being about a mother and teenage daughter switching place, now the teenage girl is swapping bodies with a serial killer.
It's a gonzo premise, which gives a lot of room for actors Kathryn Newton, as heroine Millie, and Vince Vaughn, as "the Blissfield Butcher," to do big, bold things—especially once they switch characters.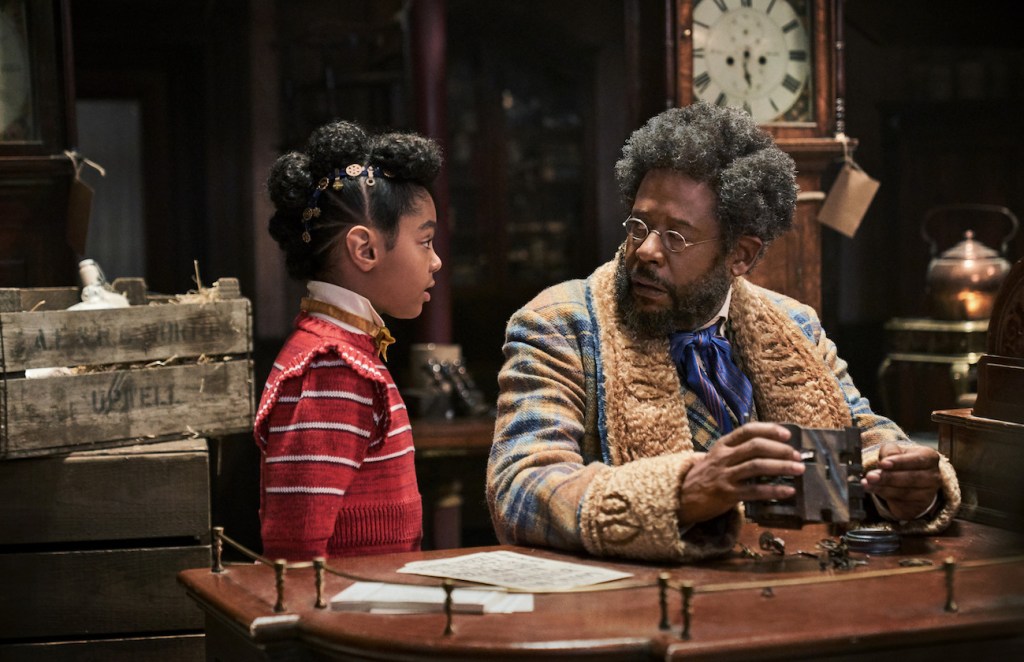 Jingle Jangle: A Christmas Journey
November 13
Netflix's first major Christmas movie of the 2020 season aims to be a real showstopper. How can it not be with songs by Philip Lawrence and the immeasurable John Legend? The Grammy winning pair are now trying their hand at a Christmas musical with Jingle Jangle, a toe-tapper fantasy that melds Dickensian Yuletide iconography with a star-studded cast of diverse talent.
At the center of it is Forest Whitaker as the ultimate toy inventor who's on the brink of unveiling his masterpiece. But after it's stolen by the dastardly Keegan-Michael Key, two children must go on an adventure to save… look, it's a family holiday movie with John Legend songs. You're either in or you're out!
Ammonite
November 13 (U.S. Only)
After months on the festival circuit, Francis Lee's much anticipated Ammonite finally arrives in theaters this month. The film stars Kate Winslet and Saoirse Ronan as a pair embarking on a forbidden romance, yes, and it also promises a look at a world on the cusp of change. Some of it will be significant and relatively sudden, with Winslet playing the pioneering paleontologist Mary Anning, who in real life reached international notoriety for her scientific discoveries of Jurassic fossils along the English Channel. Some of it will be painfully slow if nonexistent.
The latter struggle occurs when Winslet's Anning agrees to essentially chaperone Charlotte Murchison (Ronan), the depressed wife of a wealthy benefactor. But as Anne and Charlotte's business arrangement becomes a friendship, and then blossoms into something more, their work along the coast becomes a point of interest for not only the pair, but also all those watching from the wings. A definite awards contender, it's one many have been waiting to see for themselves since the Toronto International Film Festival in September.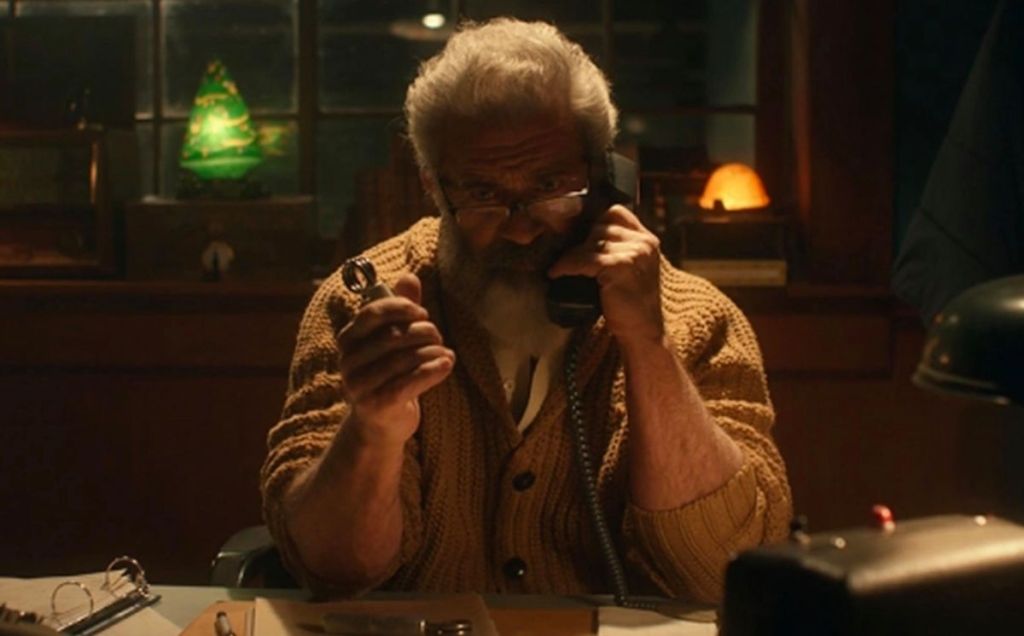 Fatman
November 13 in theaters, November 24 digital (U.S. Only)
Mel Gibson is playing Santa Claus. To reiterate, Mel "Mad Max" Gibson, is portraying old Kris Kringle.
But you should realize this isn't your daddy's Santa. Hell, it's not even your Santa. But if this grindhouse VOD release somehow works… it might be one you are happy exists.
The gist is Gibson's Kris is a bitter burnout who has become disillusioned by the lack of Christmas Spirit out there. He's even collaborating with the U.S. military to make ends meet. But when a lump of coal pisses off the wrong kid, that child sends a hitman (Walton Goggins) to take Santa's head. This is like an '80s revenge flick, right down to Gibson's starring role.
For better or worse, we're intrigued.
The Princess Switch, Switched Again
November 19 (US Only)
Netflix made a sequel to The Princess Switch. You know, the holiday movie where Vanessa Hudgens plays both a posh princess and an all-American everygirl, and then they switch places like in The Parent Trap?
Either you know what we're talking about or you don't, and if you do, good news… they're switching places again this month!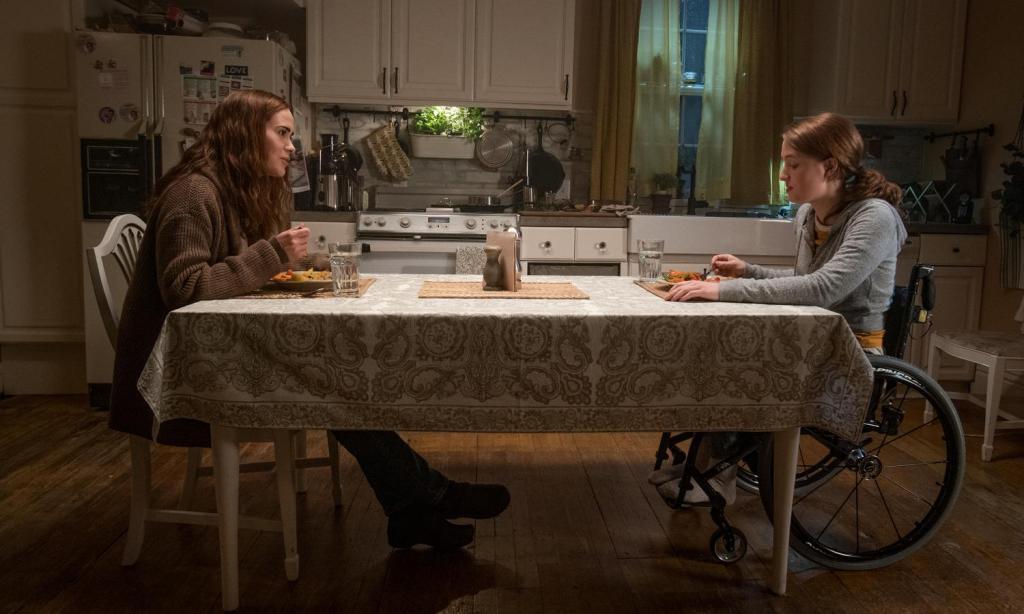 Run
November 20 (US only)
Run is a Hulu original that appears intent on causing teenagers around the world to think twice about their parent's smiling concern. Because concern and smiles is what Sarah Paulson's Diane Sherman is all about. A tightly wound "helicopter parent" if there ever was one, Diane refuses to see her daughter Chloe (Kiera Allen) as a burden. In fact, she likes Chloe just the way she is, confined to a wheelchair, helpless, and on perhaps unnecessary medication.
But when taken from Chloe's point-of-view, this is terrifying. Too bad it will be incredibly difficult for her to run away from home. But as the title suggests… that may be what's best, dear.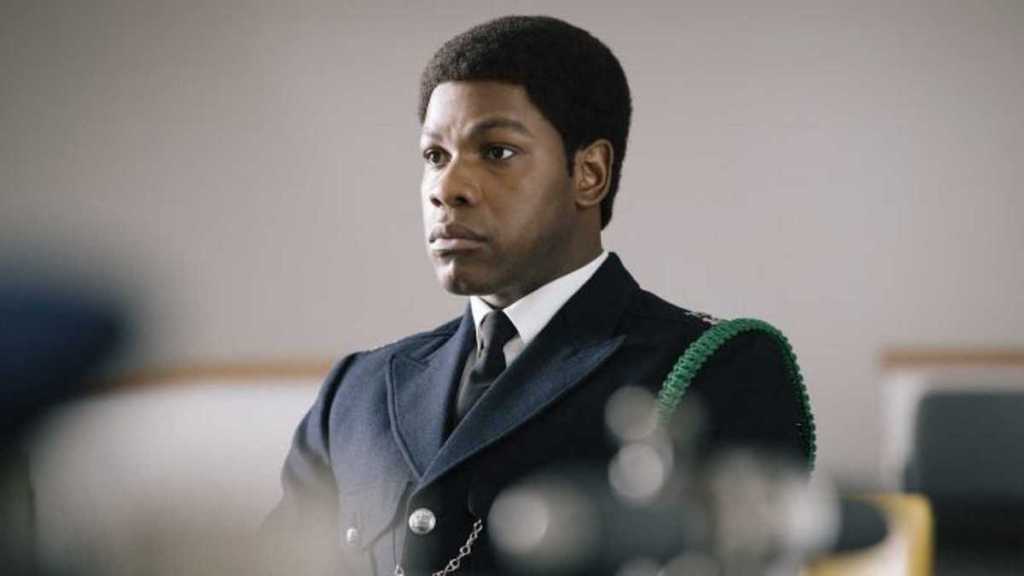 Small Axe
November 15 in the UK, November 20 in the U.S.
Rather than a single film, writer-director Steve McQueen follows up the underrated Widows with five movies in this anthology set. The BBC/Amazon co-production, which will see its premiere respectively on those platforms on each side of the pond, provides a nuanced and trenchant study of the Black experience in the United Kingdom. Each film is standalone but traces a different story or era.
For instance, the first film in the "series," Mangrove, stars Black Panther's Letitia Wright and tells the true story of the Mangrove Nine, who clashed with London's Metropolitan Police in 1970, and whose trial resulted in the first judicial acknowledgment of behavior motivated by racial hatred within British law enforcement. Meanwhile John Boyega plays real life Metropolitan Police officer Leroy Logan, who joined the force with the aspiration of changing it after he saw his father assaulted by two policemen.
These promise to be probing and hopefully revelatory works of cinema, whether you view them as a collection of films or a single miniseries.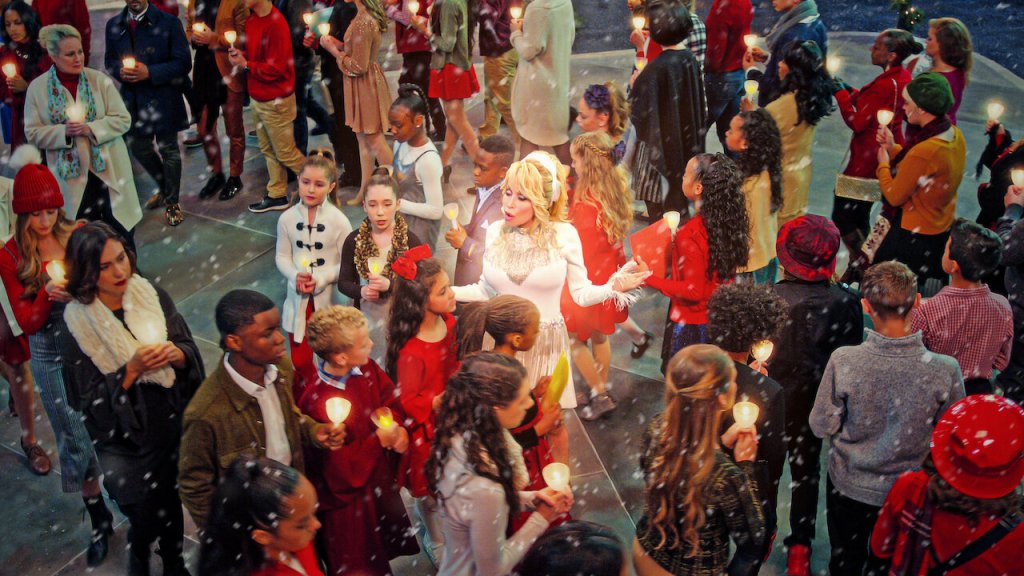 Dolly Parton's Christmas on the Square
November 22
Yeah, Charles Dickens' A Christmas Carol is great and all with its three ghosts and Tiny Tim. But you know what it didn't have? Dolly Parton as a singing angel. Checkmate, Charlie.
With Netflix's Dolly Parton's Christmas on the Square, Christine Baranski plays a "Scrooge" styled owner of a small community's land—and she's planning to sell it this Christmas. That is until she has an intervention from an angel played by none other than Ms. Dolly Parton.
And did we mention Dolly wrote all 14 songs in this thing? It's a Dolly Holiday, indeed.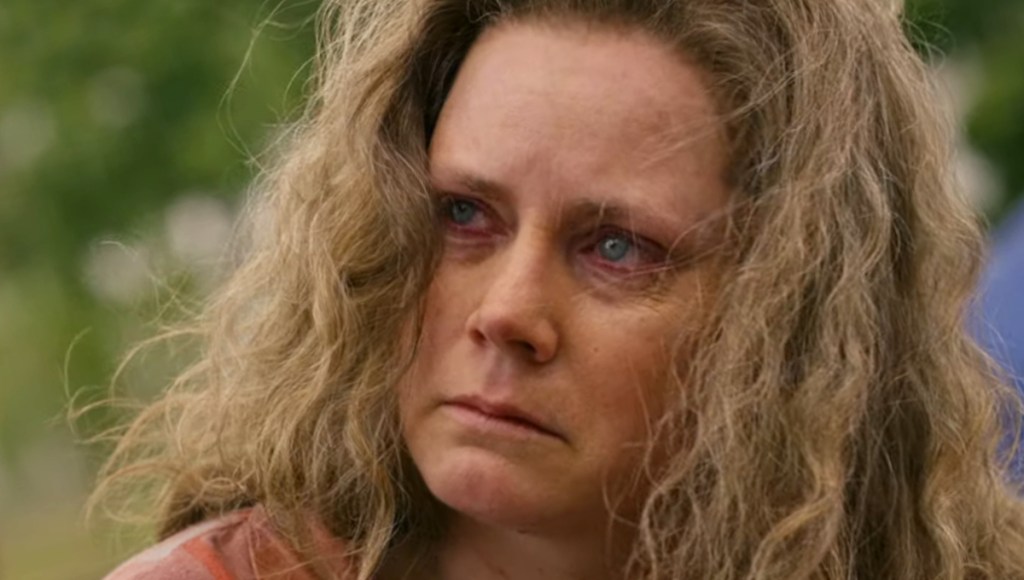 Hillbilly Elegy
November 24
The Ron Howard who won an Oscar for directing A Beautiful Mind appears to be stepping to the forefront again with his first Netflix original. After spending time in the galaxy, far far away, Howard looks determined to offer a harrowing, and heartstring-pulling, account of three generations of "hillbillies" struggling for the American dream in Appalachia.
J.D. Vance (Gabriel Bosso), who is a real-life author, returns to his small town after attending Yale. Back home, he will have a reckoning with his childhood and the mother who defined it, Bev (Amy Adams). Actually Bev's movie, Hillbilly Elegy see her experiences with J.D. and his siblings over the years from her unexpected teenage motherhood to their current estranged relationship.
Awards chatter will have you believe Adams is a Best Actress frontrunner for her turn, as is Glenn Close who plays J.D.'s grandmother Mamaw, but we imagine many might just be happy to see a family more dysfunctional than their own this Thanksgiving season.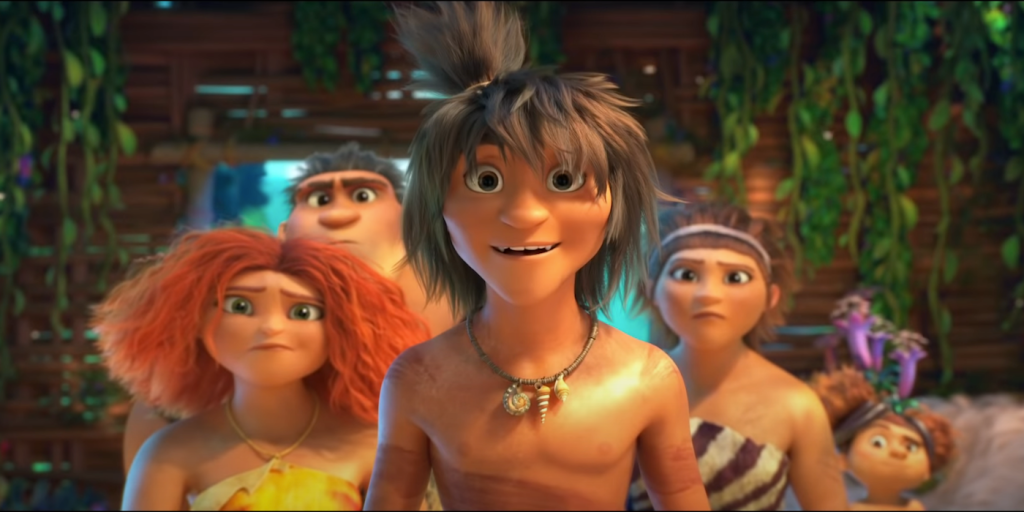 The Croods: A New Age
November 25 in the U.S. (January 29 in the UK)
You remember The Croods, right? The DreamWorks movie about cavemen and a voice cast that includes Emma Stone, Ryan Reynolds, and Nicolas Cage… No, really, it came out in 2013! We're serious. Well, they made a sequel and this one also includes the voices of Peter Dinklage and Kelly Marie Tran, and it'll be in theaters. So, yeah. There you go.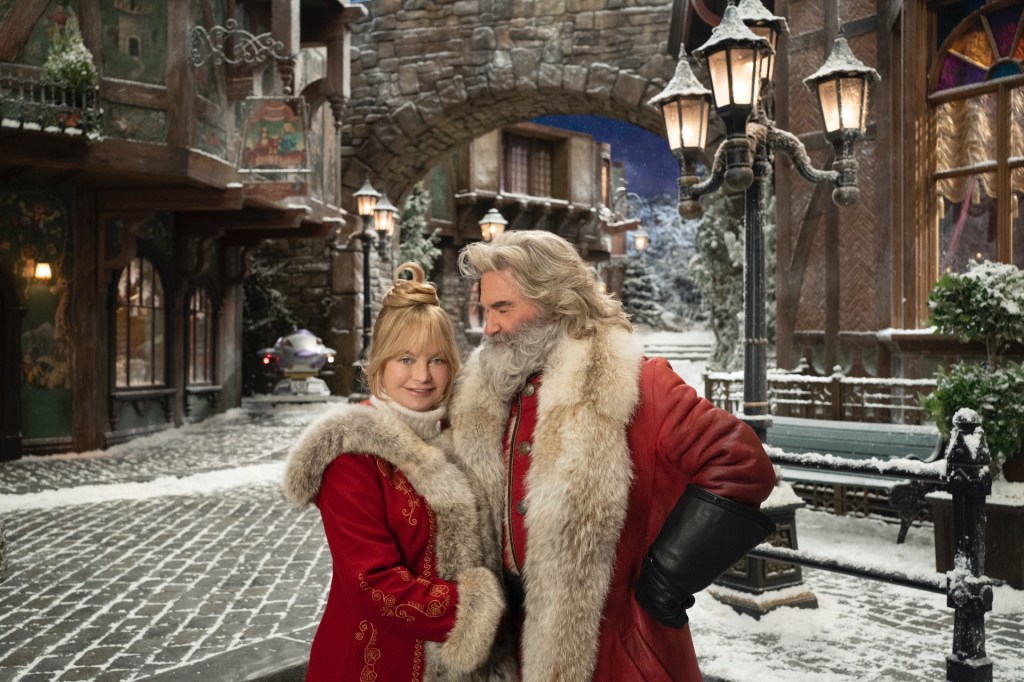 The Christmas Chronicles 2
November 25
It's only Thanksgiving and we're already on our fourth Christmas movie from Netflix. Yet we suspect this is going to be the one to generate the most excitement since it follows up on the first time Kurt Russell played Santa Claus as a burly mountain man of action for the streaming service.
That 2018 effort was cute, but this sequel is taking things to a whole new world—the North Pole to be exact—and will feature CG elves, a Dickensian Christmas village, and most spectacularly Goldie Hawn in more than a cameo role as Mrs. Claus.
Additionally, Chris Columbus has graduated from producer to writer-director status on this sequel. As he's the director behind Home Alone and the first two Harry Potter films, his clout and fantastical eye promises to bring some epic holiday majesty to a film that is still about Russell kicking ass and taking names for his naughty list.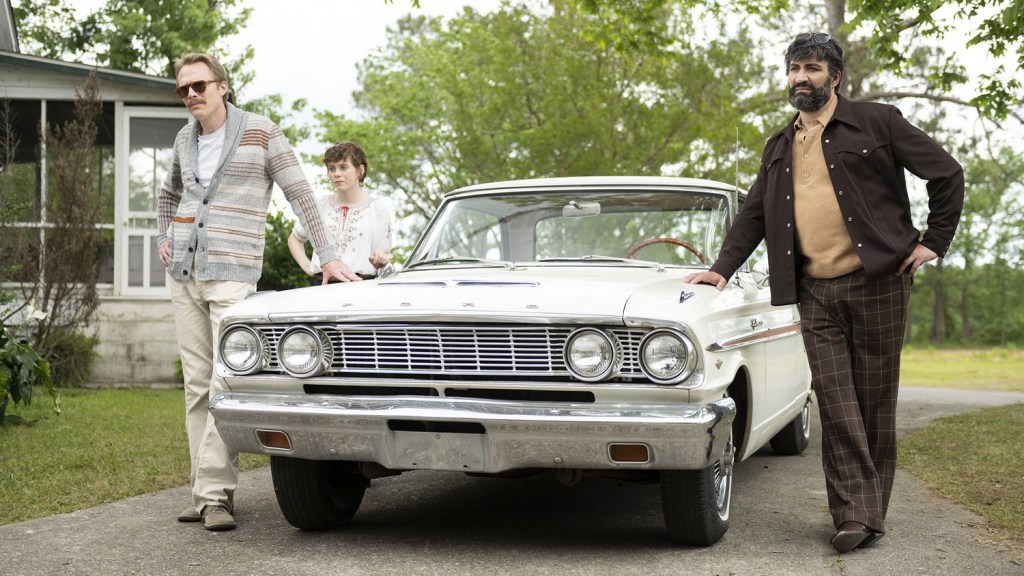 Uncle Frank
November 25
One of the most anticipated Thanksgiving releases of the year aimed at a slightly older audience, Uncle Frank appears to be a substantial film about the ties that bind. Family ties are, after all, what brings Sophia Lillis' Beth Bledsoe to visit her dear Uncle Frank (Paul Bettany). In 1973, Frank is a charismatic and worldly relation to a small town girl like Beth. But it's only when she crashes his Manhattan apartment that she becomes the first family member to realize Frank is gay… and a delightful companion for a grim road trip to his native home in rural South Carolina.
The film has played the festival circuit to already positive acclaim ahead of its Amazon Prime release, with the word being it's a return to form for Six Feet Under creator Alan Ball. It also is supposed to have standout performances for both Bettany and It's Lillis.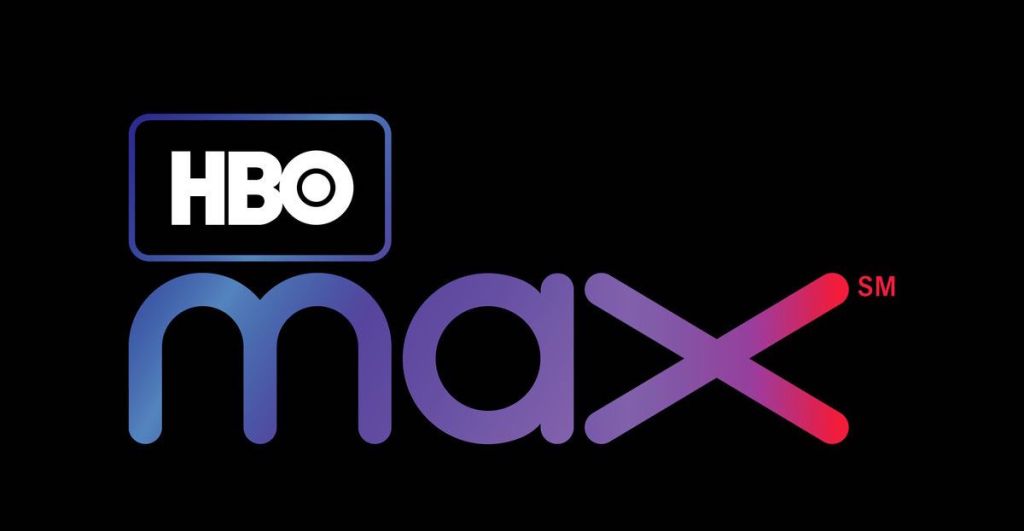 Superintelligence
November 26 (US), November 27 (UK)
HBO Max also brings some holiday cheer at the end of the month with Superintelligence, a new Melissa McCarthy high-concept comedy. In the film, McCarthy plays Carol Peters, a woman who believes nothing exciting ever happens to her. That changes when her smart TV, smartphone, and even smart microwave begin talking back to her.
What at first appears to be a prank is actually a test since she's been selected for "observation" by the world's most advanced artificial intelligence (voiced by James Corden). The AI wants to use Carol as a case study in examining the human condition… possibly as it decides to conquer us. Can Melissa McCarthy save the world?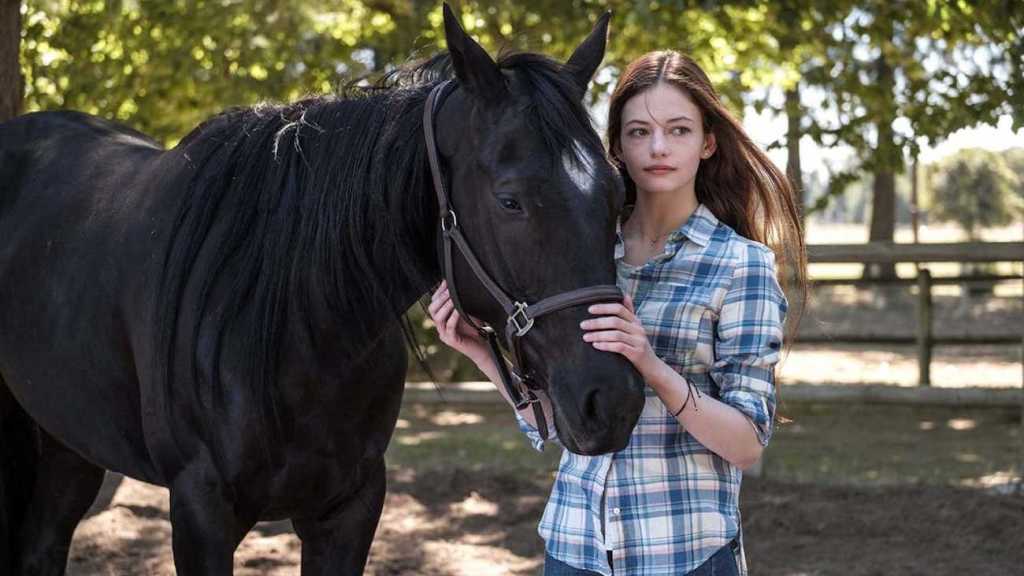 Black Beauty
November 27
Disney+ has one major narrative film release in November, and it's a new version of Anna Sewell's beloved novel Black Beauty. Adapted by Ashley Avis, this is the timeless tale of a teenager and the singular bond she forms with a horse that keeps them connected for a lifetime. The 1876 novel was pivotal for a dawning appreciation of the plight of work horses in Victorian England, and the desire to treat animals more humanely. Indeed, the book is narrated from the vantage of the horse!
The new Disney film appears to be updating things, with the male horse of the novel now being voiced by Kate Winslet. It also appears to feature a modern American setting, but with a promising cast that in addition to Winslet includes up-and-comer Mackenzie Foy as heroine Jo Green and Game of Thrones' Iain Glen as John Manly.
Possessor
November 27 (UK only)
Brandon Cronenberg's follow up to 2012's Antiviral is a sci-fi horror thriller which sees a convert corporation develop tech that allows agents to inhabit other people's bodies and carry out assassinations. Andrea Riseborough stars as the star operative who finds herself getting lost in one of her quarries, while Jennifer Jason Leigh is her handle. Possessor already played the festival circuit and was scheduled for a UK theatrical release at the end of November until a second lockdown was announced. Now the movie will be released on UK Digital Platforms.