Features
Sky Cinema and NOW TV: What's New in November 2020?
You're about to get an eyeful of Sky Cinema and NOW TV's November line-up.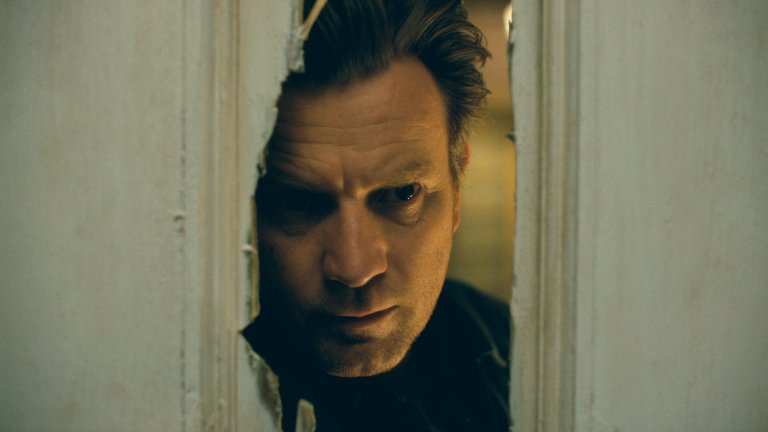 A batch of early Christmas presents will arrive on Sky Cinema and NOW TV in November! Time to look ahead at which movies and TV shows are on the way…
Premieres
Ash is Purest White (2018) – 4th November
Cannes favourite Ash Is Purest White is a Chinese drama from Jia Zhangke, and the story is based on the leader of a gang from Zhangke's childhood who he looked up to. It's still holding steady at 99% on Rotten Tomatoes, so we can confidently say it's a winner.
Doctor Sleep (2019) – 6th November on Sky Cinema and the Sky Cinema Pass on NOW TV
A Shining sequel? Hm, could that ever really be any good? Ah, but wait, a Shining sequel from Haunting of Hill House's Mike Flanagan based on an actual Stephen King book? We can confirm: it's certainly a lot better than we thought it might be. In Doctor Sleep, little Danny Torrance has gotten old. Well, he's 'Ewan McGregor old', and he's got some pretty major personality problems, but a little girl who also has his beyond the veil power (Kyliegh Curran) could help him turn his life around, as the pair embark on a mission to stop a dangerous enemy.
Lucy in the Sky (2019) – 7th November
Natalie Portman plays Lucy Cola in Legion creator Noah Hawley's Lucy in the Sky. She's a badass astronaut who comes crashing back down to Earth psychologically when she returns to her humdrum life …and reality just doesn't cut it anymore.
Fanny Lye Deliver'd (2019) – 11th November
Set on an isolated farm in 17th century Shropshire, this is a folk horror movie stars Maxine Peake as Fanny Lye, a woman who finds an interesting way to escape her crappy marriage. You'll likely see every twist coming, but it's not bad.
Jojo Rabbit (2020) – 13th November
Taika Waititi's World War II satire sees him playing an imaginary Hitler friend for a young boy whose mum is hiding a wee Jewish girl in their attic. Divisive but charming!
The Hunt (2020) – 14th November
A gang of globalist elites get together to hunt humans for sport, but they should have chosen their prey more wisely, because Crystal (Betty Gilpin) is not having it! A bit like You're Next but not as well executed (pardon the pun).
Blumhouse's Fantasy Island (2020) – 20th November
Maggie Q, Michael Pena, Lucy Hale and Michael Rooker star in Blumhouse's feature film version of the popular 1970s TV show. Messy.
The Photograph (2020) – 21st November
After her mum dies, a famous photographer's daughter finds a secret picture in a safe-deposit box that turns her world upside down.
Last Christmas (2019) – 27th November
Paul Feig completists will want to get an eyeful of Last Christmas for the experience alone. This seasonal romance is inspired by George Michael songs and stars Game of Thrones' Emilia Clarke as Kate, a terrible decision-maker who randomly meets the charming Henry Golding while working as an elf in a Christmas shop. Has to be seen to be believed, this one!
The Rhythm Section (2020) – 28th November
A revenge-themed action-thriller with Jude Law and Blake Lively. When Stephanie (Lively) discovers that a plane crash wasn't an accident, she turns to a former CIA agent who might be able to help her uncover the truth.
TV Series
Black Monday Season 2 – 3rd November
Don Cheadle and co. are back for a second run of 1980s-set comedy Black Monday, which follows a group of Wall Street traders in the run-up to the 1987 international stock market crash. Showtime has already renewed it for a third season, due – Covid-19 notwithstanding – to arrive in 2021.
The Good Lord Bird – 18th November
The Blumhouse cultural takeover continues with this miniseries drama adapted from James McBride's celebrated novel of the same name about Henry Shackleford, an enslaved man who teams up with abolitionist John Brown. Daveed Diggs, Ethan Hawke (who also co-created the series) and Wyatt Russell star.
Murder in Amish Country – November (TBC)
One for fans of the True Crime genre, Murder in Amish Country is about, well, murders. In Amish Country. If you needed that explaining then you're probably not going to be solving cold cases any time soon.
Tin Star: Liverpool – November (TBC)
This is Tin Star's third and final instalment, and sees the Worth family return home from the Rockies to Liverpool to face up to some long-buried history. Tim Roth leads the cast.
Collections
Christmas – From 6th November
Christmas already? In November?! Yeah, ok why not. Time has no meaning in 2020, and Sky Cinema understands this perfectly.
Highlights: Love Actually, Last Christmas, Die Hard, The Polar Express, Gremlins, It's a Wonderful Life, Black Christmas, The Holiday, the complete Harry Potter and Fantastic Beasts series.
Superheroes – 2nd November to 29th November
Superheroes never go out of style, so Sky Cinema's superhero collection will live to see another month of POW! KABONG! OOF!
Highlights: Spider-Man: Far From Home, Avengers: Endgame, Spider-Man: Into The Spider-Verse, Amazing Spider-Man, Bloodshot, Shazam!, Aquaman, Man of Steel, The Dark Knight Rises.
Best Of 2020 – From 30th November
This collection will spotlight some of the best movies from the last year or so, and Star Wars: The Rise of Skywalker. Bdm'tsh!
Highlights: Jojo Rabbit, Doctor Sleep, The Invisible Man, Just Mercy, Judy, Le Mans 66, The Good Liar, Joker, Ad Astra, It Chapter 2, Star Wars: The Rise of Skywalker.