Features
AFI Fest 2020 Features Some of the Year's Best Films
The annual AFI Fest went online but still offered up some of the best films we've seen this year.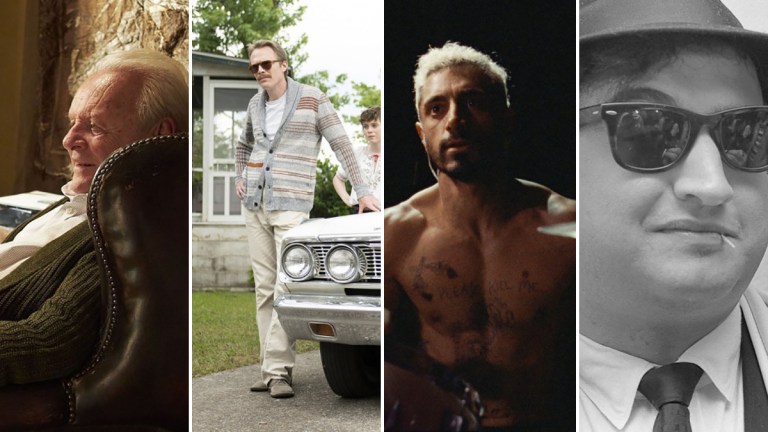 This year, like just about every other film festival that managed to put on some kind of show in 2020, the 34th annual AFI Fest went nearly all-virtual. The yearly American Film Institute event, which usually combines major studio and independent releases, bypassed its usual eight-day blitz at the famous TCL Chinese Theatre complex in Hollywood for an online simulacrum that did not perhaps offer up the same glittering premieres and major studio contenders as in past years, but still managed to offer up a number of superb offerings.
"Attending" a film festival from one's desk or couch can be a tricky proposition, so it remains to be seen how successful AFI Fest was overall with paying audiences (screenings were ticketed for the public). But as with other such events we've experienced this year, like Fantasia, the technical aspects were flawless and the ease of use and screening windows made the event largely stress-free. And we saw some truly extraordinary films, some premiering for the first time, and others coming from other festivals we missed. Check them all out below.
Anthony Hopkins and Riz Ahmed Lead Parade of Talent at AFI Fest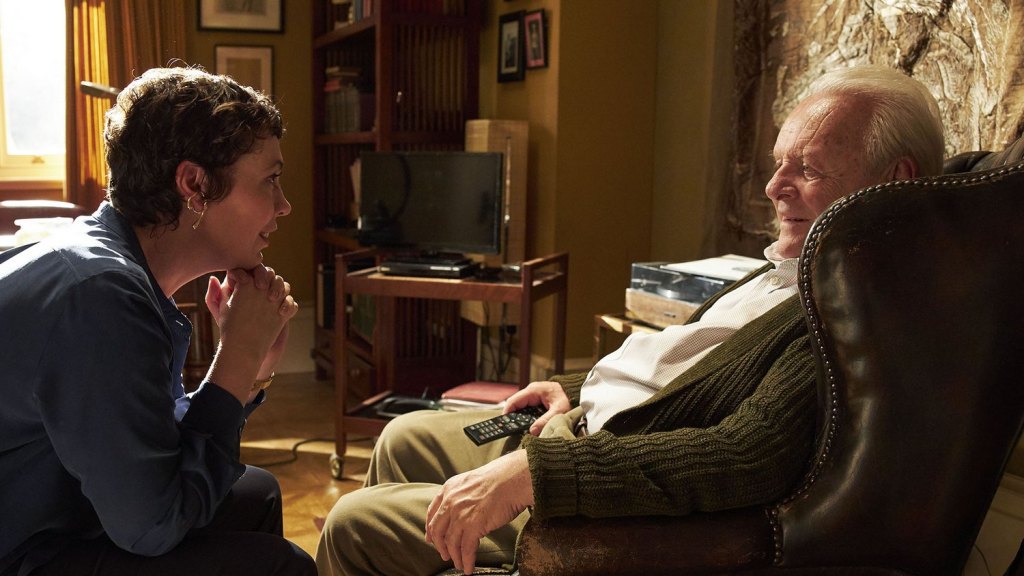 The Father
The best film we saw at AFI Fest was The Father, director and screenwriter Florian Zeller's adaptation of his own stage play. Anthony Hopkins stars as Anthony, an elderly English man who is suffering from the onset of dementia. Olivia Colman is his daughter Anne, who is planning a move to Paris to live with her partner and is desperately trying to find a new caregiver for her father after he scared off the last one.
But as the film goes on, the viewer begins to wonder what is actually happening? People drift in and out of the narrative under different names, Anthony's spacious apartment seems to change around him, and time itself seems to bend. Then we realize: we are seeing almost all the events from his point-of-view, which means that none of what we see can truly be trusted–making what could have been a conventional drama about illness and memory into something brilliant.
That realization, coupled with absolutely heartbreaking work from Hopkins and Colman, makes The Father a devastating look at a slow-motion nightmare from which there is no escape. Anthony (the character) is at once recognizable as a certain kind of man (and as such is both charming and mean-spirited), and the legendary actor (we swear we saw a flash of Hannibal Lecter in there at one point), makes his long, slow descent into an unmoored new reality even more profound. A nearly perfect film. (5 Stars)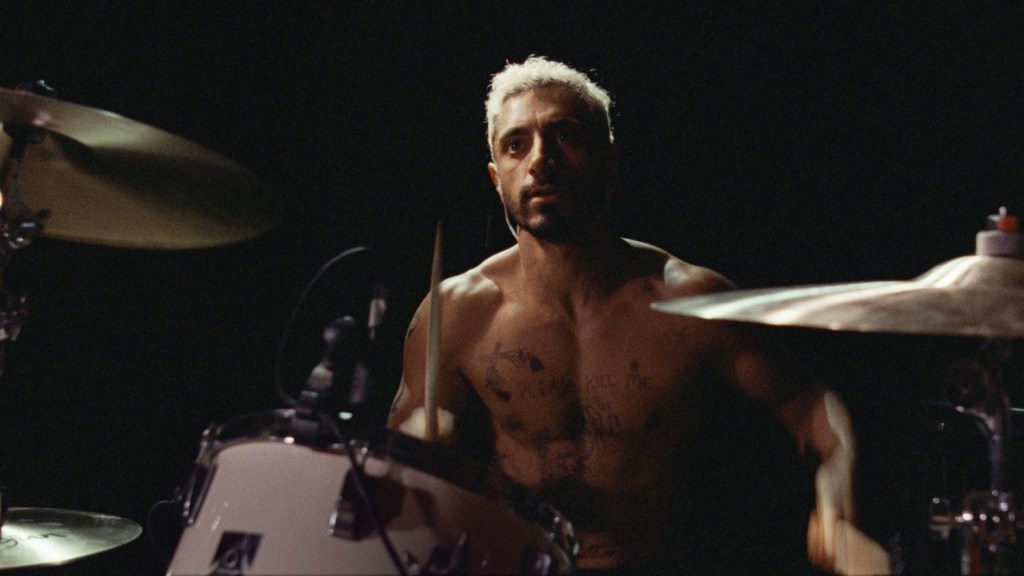 Sound of Metal
Just as The Father brings us inside the world of someone in the grip of dementia, Sound of Metal gives us an up close look at what it feels like to suddenly go deaf. Riz Ahmed is excellent as Ruben, a recovering drug addict who drums in a heavy metal duo alongside his girlfriend, singer/guitarist Lou (Olivia Cooke). The two tour the indie rock circuit in a beat-up but cozy RV that also serves as their home. However, their gypsy lifestyle is upended when Ruben abruptly loses his hearing.
Director Darius Marder (who co-wrote the script with Abraham Marder) does not give into sentimentality, even as Ruben moves through grief, loss, denial, anger and self-pity, all the while clinging to the possibility that he may find a surgical way to restore his hearing. His journey also takes him to a home for deaf people in recovery (headed up by the marvelous Paul Raci, whose own life story involving deafness is remarkable), and eventually opens his heart and mind–at least a little–to the understanding that he can still live a fulfilling life. The excellent sound design is the final touch on a captivating and highly original story. (4 Stars)
Nine Days
Winston Duke (Black Panther), Zazie Beetz (Deadpool 2), and Benedict Wong (Doctor Strange) star in this striking directorial debut from Edson Oda, who also wrote the script. Duke, one of our favorite up-and-coming actors, plays Will, an enigmatic being who once lived on Earth as a human and now decides which souls get their chance to proceed to do the same. When a slot becomes available due to an unexpected death, Will and his colleague Kyo (Wong) welcome five new applicants to their way station, one of whom (Beetz) challenges Will's method of selecting a new soul.
Based on the concept alone, Nine Days would make an interesting double feature with Pixar's upcoming Soul. The film touches on a number of sophisticated ideas about what defines humanity and what it means to live, doing so in a compelling and deeply moving way. Duke, Wong and Beetz are all excellent, as are Tony Hale (Veep), Bill Skarsgard (It), and Erika Vasquez as fellow applicants. This is a surreal fantasy that strikes at some truths about how we live. (4 Stars)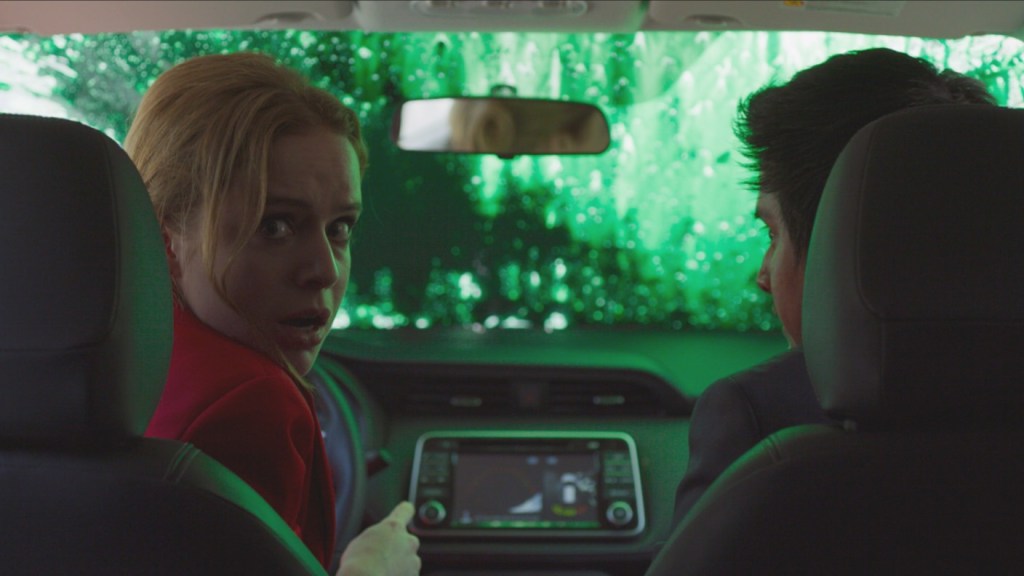 New Order (Nuevo Orden)
The sixth film from Mexican writer-director Michel Franco is less than 90 minutes long but will leave you battered and devastated. As a wealthy "white" family celebrates the marriage of their daughter with other upper class guests at their posh estate, trouble is brewing in the streets of Mexico City. The "brown" workers, including people toiling away at the wedding itself, erupt into a furious revolution in which almost no one is spared. But the forces behind the seemingly spontaneous uprising may not be what they seem.
Franco spares no one in this harrowing and absolutely relevant descent into societal breakdown, as the screen fills with the screams of the tortured, the murder of women and children, and the flames of burning bodies. He may cut away at the last minute in key instances, but you are fully aware of what's happening nonetheless. The film's hard-nosed approach extends to the motivations behind the chaos, which are more opaque and not as straightforward as one might expect. New Order will leave you shaken and disturbed–as it should. This may not be science fiction. (4 Stars)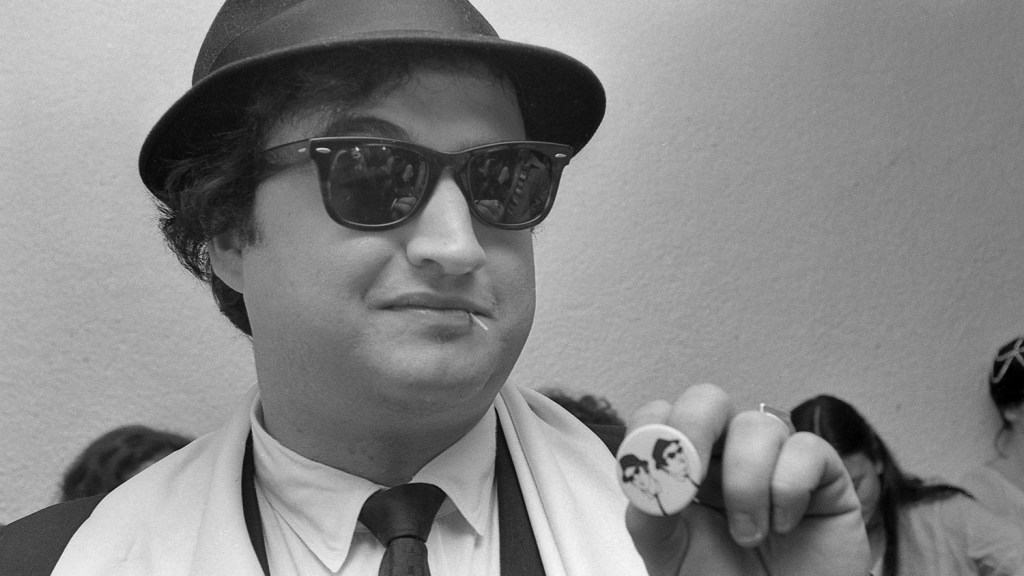 Belushi
The first major documentary on the life and career of late comedian and Saturday Night Live alumnus John Belushi touches as expected on all the personal history, creative development, and psychological complexity of a man who many consider one of the great comic geniuses of his time. With many of the interviews with key people done as audio only (for an oral history project), director R.J. Cutler fills in the visual blanks with animation, excerpts from private letters, and various film and video clips, creating a shaggy, kaleidoscopic vision of a too-brief and just as frenetic life.
Since Belushi's career is well-documented (although it's weird to realize he only starred in seven films), and the circumstances of his death sadly all too predictable, what stands out most about the film is the central relationship with his wife Judy, who provided an anchor even when Belushi self-destructively pushed her away. Belushi the movie doesn't offer many surprises beyond that, but does make us wonder what he might have done had he stuck around. (3.5 Stars)
I'm Your Woman
Rachel Brosnahan (The Marvelous Mrs. Maisel) stars in this new melodrama from Fast Color helmer Julia Hart, who weaves themes of motherhood, loyalty, love, and family into a 1970s crime thriller with a decidedly feminist bent. Brosnahan plays Jean, whose sheltered life as the wife of professional thief Eddie (Bill Heck) is upended by his gifting her with a baby (not hers) and then disappearing shortly thereafter. Jean learns that Eddie has betrayed his boss and that she and the baby must go on the run, with help coming from a surprising source.
I'm Your Woman kicks off in bracing fashion, laying out the contours of Jean's dreamlike, aimless life, then ripping it all out from under her in a gritty, fast-paced first half. But the movie nearly grinds to a halt in its second hour, with a lot of exposition and some confusing narrative strands slowly letting the air out of the proceedings. Brosnahan is great in as a woman who must finally fill in the blanks of her own life, with excellent work as well from Marsha Stephanie Blake and Arinzè Kene as unexpected allies, but the movie doesn't achieve the triumphant moment it's striving for. (3 Stars)
Apples
This Greek dystopian fable could serve in some ways as a more metaphorical companion piece to The Father. A product of Greece's recent wave of "weird" filmmaking (led by Yorgos Lanthimos of Dogtooth and The Favourite fame), this debut from director and co-writer Christos Nikou is set in an Athens where a strange virus is causing people to experience abrupt and almost total memory loss. There's no cure and no one recovers, and while some amnesiacs are claimed by their families, others become part of a program to give the afflicted a chance at starting a new life.
Two of those in the latter category are Aris (Aris Servetalis) and Anna (Sofia Georgovassili), who try to recall the past while attempting to build a new future. He's as melancholy as she is cheerful, and their different approaches are indicative of the ways all of us might face having our entire existence rebooted. Apples takes turns being absurd, sweet, and poignant, and while it's a bit too self-consciously strange, it's a touching twist on classics like Eternal Sunshine of the Spotless Mind. (3.5 Stars)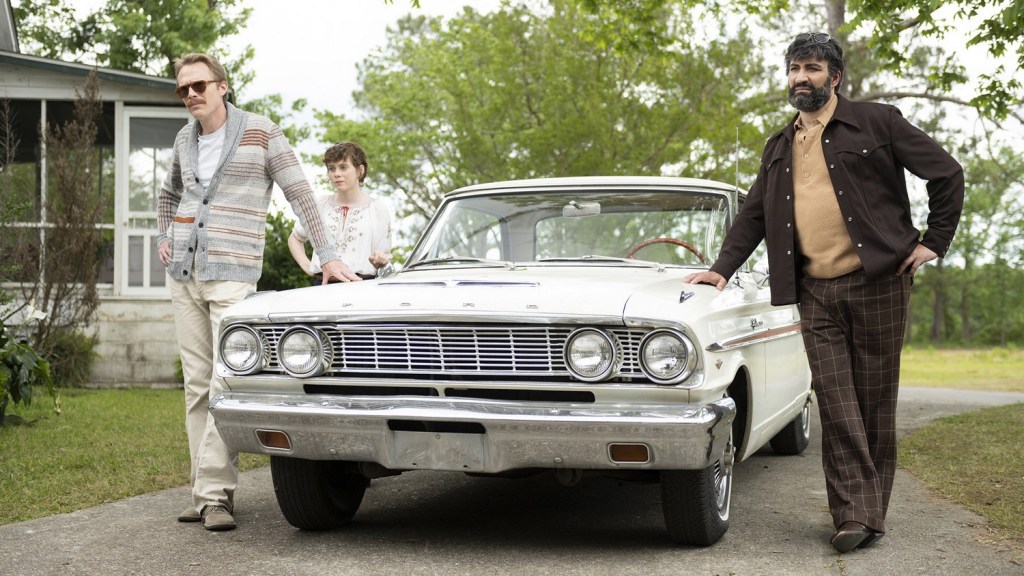 Uncle Frank
Six Feet Under and True Blood creator Alan Ball has written and directed this intimate look at a New York University professor (Paul Bettany of WandaVision) who finally comes out to his semi-estranged South Carolina family when he returns home for the funeral of his father. Frank is aided in his efforts by his niece Beth (Sophia Lillis of It), who has always admired her worldly uncle, but didn't even know his secret herself until attending NYU as well.
Bettany is fantastic, and supported by strong work from Lillis and Peter Macdissi as his longtime partner Walid. But there's something that feels pre-programmed about the way the plot proceeds, and the film's last half-hour goes off the rails in overwrought fashion. The engaging cast, led by Bettany's dignity and humanity, steer it back however. (3.5 Stars)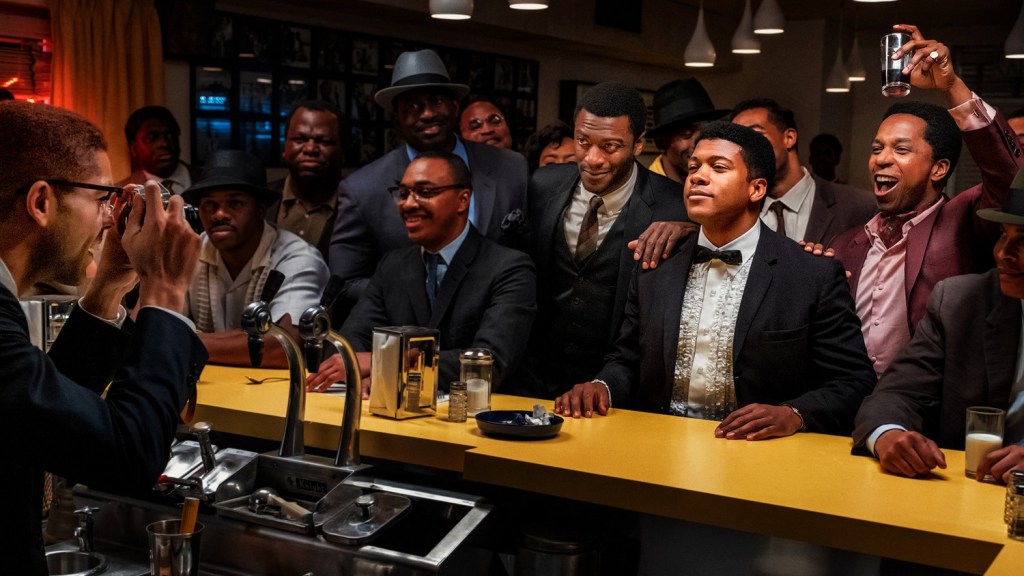 One Night in Miami…
You can read a much more comprehensive review of Watchmen star Regina King's directorial debut here, where movies section editor David Crow liked the movie a bit more than us. But after a slow start, there's no denying that One Night in Miami… (adapted by Soul co-writer Kemp Powers from his play) builds to a powerful and inspiring finish.
Powers' scenario envisions what happened on the night that Cassius Clay (El Goree), Malcolm X (Kingsley Ben-Adir), Sam Cooke (Leslie Odom Jr.), and football star Jim Brown (Aldis Hodge) all assembled in a motel room after Clay defeated Sonny Liston for the heavyweight championship. King can't quite escape the movie's origins as a play, but she projects confidence behind the camera and gets distinctive performances out of her four stars. Goree and Hodge are the strongest, but Ben-Adir's doomed civil rights leader and Odom Jr.'s introverted singer are the heart of this timely story. (3.5 Stars)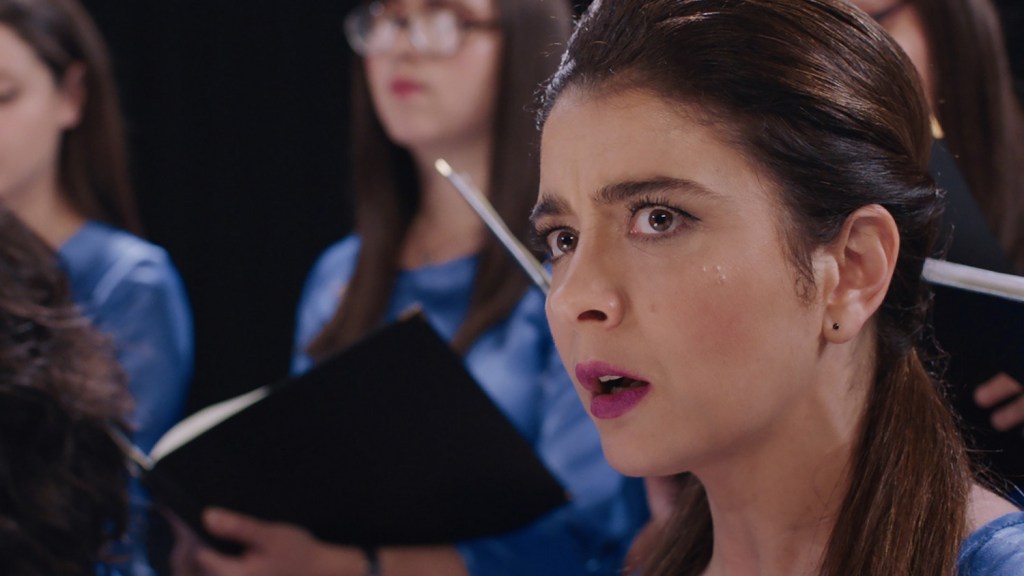 The Intruder
A voiceover actress named Ines (Erica Rivas) has her vacation cut short by a tragic occurrence and comes home to find that the incident may have lasting supernatural repercussions in this low-energy chiller from Argentinian director Natalia Meta. The brooding atmosphere and sound studio setting seem almost like a deliberate nod to Peter Strickland's eerie Berberian Sound Studio (2012), but Meta's script can't navigate the blurring lines between fantasy and reality as successfully.
The result is a movie that badly wants to be socially relevant enhanced horror but ends up being a sleepy letdown. Meta and the great Cecilia Roth as her mother both do their best, but there's not enough substance to the story or Meta's premise, and the scare tactics are predictable. (2 Stars)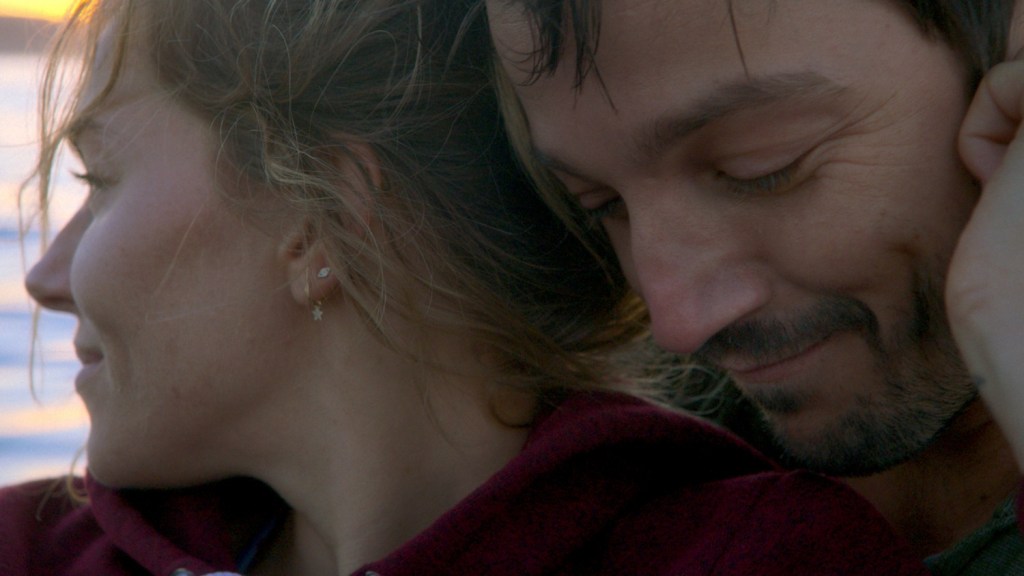 Wander Darkly
We are mystified at the praise that this film has received since premiering at the Sundance Film Festival earlier this year, as we found it to be a confusing, pretentious mess. Sienna Miller and Diego Luna star as a young couple, with a house, a baby, not a lot of money, a growing distrust of each other, and all the pressure that brings to bear. Then their lives are changed in a horrific car accident from which Miller wakes up and begins a surreal journey through the couple's past, with Luna as her guide.
Is Miller dead? Is she dreaming? The movie keeps the truth hidden but director/writer Tara Miele's experimental non-linear narrative doesn't pay off. The hopping through time and space is incoherent, even within its own rules (which are not clear either), and as a result the movie doesn't build to anything emotionally true. The horror movie subplot and big "twist" at the end are also weak. Miller and Luna are both spellbinding, and have real chemistry, but they can't save the film. (2 Stars)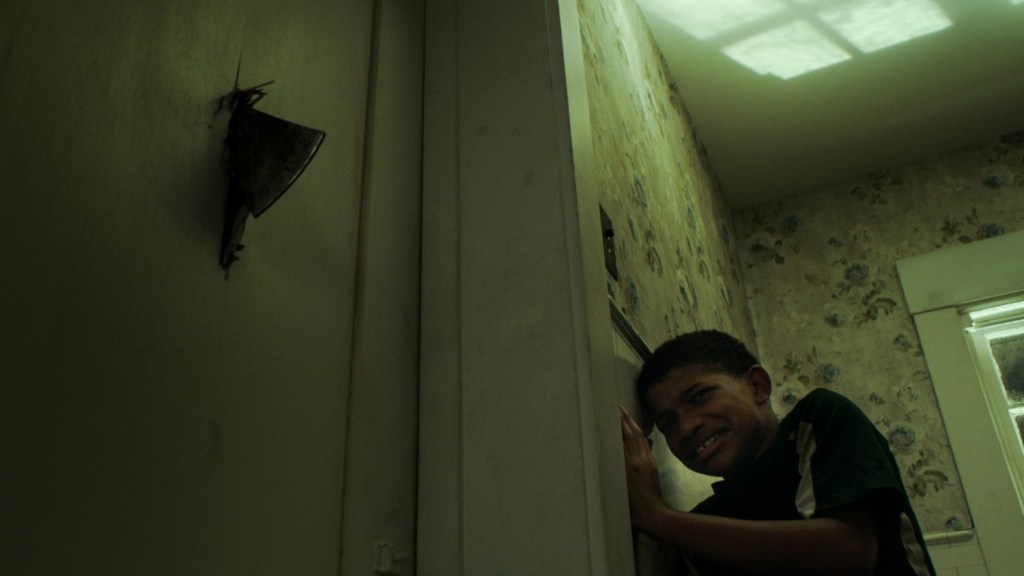 The Boy Behind the Door
Two 12-year-old boys (Lonnie Chavis and Ezra Dewey) are kidnapped by a pair of what appear to be human sex traffickers in the tense opening moments of first-time directors David Charbonier and Justin Powell's dark, dark thriller. Kevin (Dewey) is chained up inside the pair's sinister house, which sits adjacent to an oil field; Bobby (Chavis) manages to escape from the trunk of their car, but valiantly enters the house to save his friend, knowing that at least one of their kidnappers is still inside.
After that gripping start, The Boy Behind the Door plunges further into inanity. The two boys are marvelous, but their characters are barely developed and the villains even less so. Stupid actions and implausible plot developments drain any believability out of what could have been a riveting tale, turning it into a subpar slasher movie that doesn't even seem to know when it's set: the boys don't have mobile devices, yet Bobby treats an old rotary phone that he discovers like a find from an archaeological dig. Good cinematography and atmosphere can't save this one from slamming shut on itself. (2 Stars)