News
Rick and Morty Season 4 Comes to HBO Max and Hulu This Weekend
November 1 will see the arrival of Rick and Morty season 4 on both HBO Max and Hulu. So there's no excuse not to catch up on some Interdimensional cable.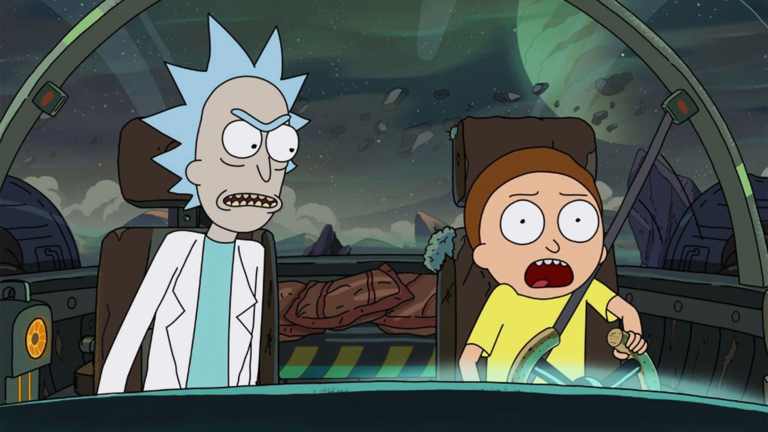 The wait for Rick and Morty season 4 on Adult Swim was a long one. Thankfully, the wait for season 4's 10 episodes to arrive on streaming won't be nearly as bad. 
Rick and Morty's fourth season will be available on both HBO Max and Hulu this weekend, on Nov. 1. Per the Rick and Morty Twitter account, all 10 episodes on HBO Max will be uncensored, meaning that the squeamish among you will finally find out what revolting term Rick and Morty used to describe defined ab muscles  in episode 6.
Though Rick and Morty is a WarnerMedia property and set to make HBO Max its exclusive home eventually, all four seasons of the show will be available on both HBO Max and Hulu for the time being. So get your money's worth in while you can, Hulu subscribers. 
As is the case with many long running series, Dan Harmon and Justin Roiland's sci-fi animated comedy lost some of its cultural cache in season 4 as the TV landscape continued to churn out new intriguing animated options. But there was still plenty to like in the show's fourth season. Rick and Morty picked up its second Outstanding Animated Program Emmy for the standout eighth episode "The Vat of Acid Episode." That half-hour found the universe's most brilliant scientist, Rick Sanchez, profoundly annoyed with his grandson for not appreciating the ingenuity of his vat of acid escape plan. 
Other episodes to look forward to streaming this weekend include episode 2 "The Old Man in the Seat" where guest star Jeffrey Wright steals Rick's toilet, and the vexing midseason premiere "Never Ricking Morty." We enjoyed that one, but others found it understandably excessive. 
In addition to the streaming additions, there may be some more good Rick and Morty news on the horizon. Like many an animated Adult Swim show before it, Rick and Morty hasn't always kept up the most consistent schedule. According to Harmon, however, that might change soon. Per Syfy Wire, Harmon revealed at the 2020 NY PaleyFest that the COVID-19 pandemic has actually helped the writers and producers stay on task: 
"We're more on schedule than we've ever been. It kind of makes you have to focus on the whole process when you don't have this office environment anymore. Everyone has to run this bee colony remotely, so the honey just gets made more consistently. It's working for us."
It sounds like we're one step closer to Rick and Morty season 5 arriving to Adult Swim… which means we're one step closer to it joining season 4 on HBO Max as well.