Features
A24 Horror Movies Ranked From Worst to Best
A24 has released a number of challenging horror movies, and we rank them from worst to best.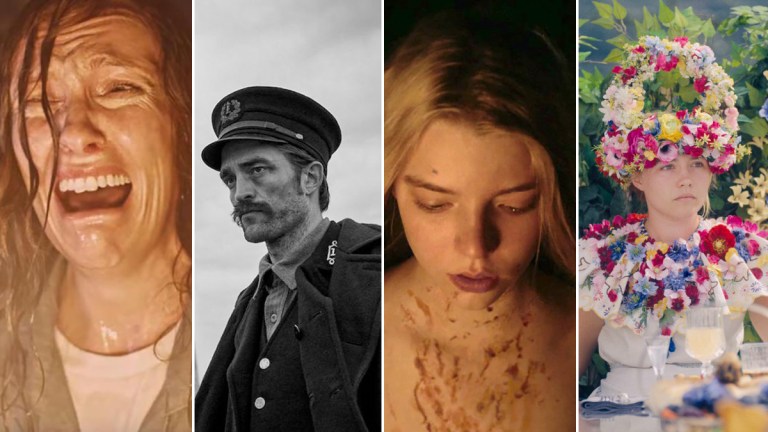 It is arguable that no studio, distributor, or production company has had a greater impact on the horror genre in the last decade than A24. While Jason Blum's Blumhouse Productions might also lay claim to that legacy, the remarkable thing about A24 is the company lacks a particular house style or formula for its filmmaker-driven indie releases. And yet the words "A24 horror movie" call to mind words like weird, offbeat, and unsettling. They're frequently slow-boiling, and almost always greeted with reviews celebrating high-quality.
Every A24 horror movie is distinct, but they nevertheless claim a mystique which in less than 10 years has helped some critics make the dubious claim that the 2010s were "the decade of elevated horror." We personally don't subscribe to the theory that horror is a caste system of "elevated" vintages vs. cheaper swill. However, we are ecstatic A24 and other companies have provided unique voices the ability to reveal profoundly artful interpretations of cinematic dread. For that reason, we're celebrating the indie tastemakers by ranking their very best (and sometimes not-so-great) thrillers and chillers.
So sit back and join us for a list voted on by our critics and horror aficionados.
18. Tusk (2014)
We begin our countdown with the rare A24 horror movie that comes not from a new perspective, but an old, one-time favorite. A defining voice in comedy and indie filmmaking during the '90s, Kevin Smith drifted away from studios by the beginning of the 2010s in favor of trying his hand at horror. I wish I could say the results were better than Tusk, yet this dispiriting attempt at body horror might be the high-point of his latter day monster movies.
Originally constructed as a joke on Smith's Smodcast podcast, the finished film is every bit as listless and rambling as a weed-fueled diatribe. Not that the movie is lacking in talent. Justin Long makes an appropriately smarmy podcaster named Wallace Bryton who's travelled to Canada to find oddballs to interview and mock, but gets more than he bargained for when he winds up in the home of Howard Howe (Michael Parks). Ever the scenery-chewer, Parks gives more gravitas to the material than it deserves as a shut-in obsessed with recreating from a human subject the walrus which saved his life one snowy night following a shipwreck. The subsequent makeup effects are grotesque, but the movie stumbles over their reveals like a standup comedian who's forgotten the punchlines.
It's a bizarre and repellent narrative, and can't even be saved by Johnny Depp's admittedly amusing French-Canadian accent and Peter Sellers-eque transformation as a late arriving police detective. – David Crow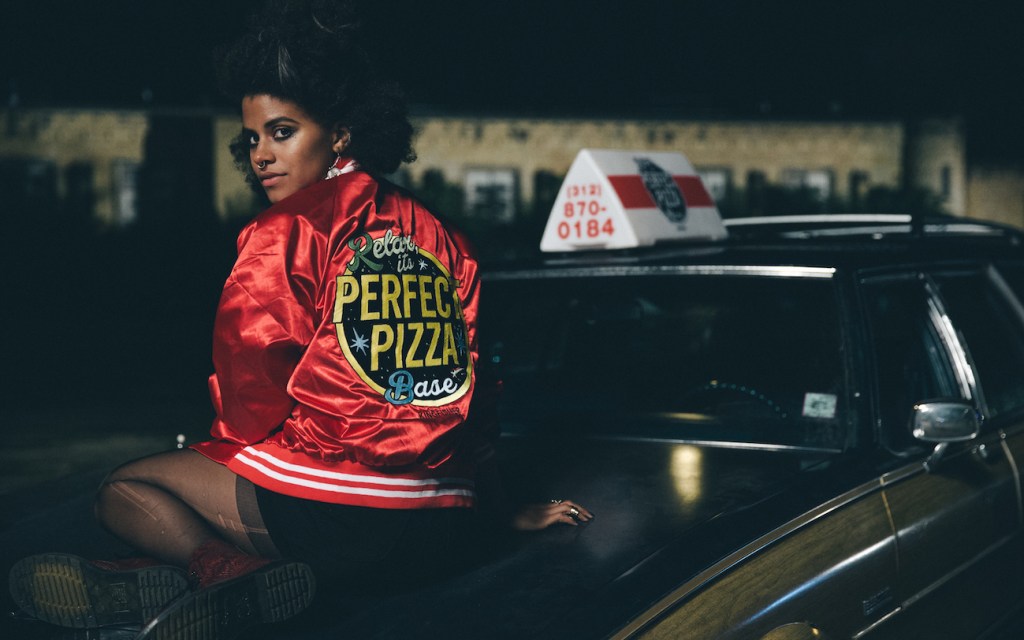 17. Slice (2018)
Austin Vesely's Slice plays like the pilot of a potential television series. This isn't because when it's over you wish there was more, but that the film is so muddled in its narrative threads that you're sure it was cancelled before more talent could be wasted. It's a shame because conceptually there is a lot of appeal in Slice's setup. As a horror-comedy about a small town where ghosts walk among the living as second class citizens, witches are pushy real estate developers, and the local werewolf is a misjudged Chinese food-delivering vegan played by Chance the Rapper, on paper this reads as hilarious.
Unfortunately, the actual film is paper thin. Loosely following a series of murders inflicted on a crappy pizza joint's deliverymen, the film never unties its tangled and knotted threads about ghosts and humans living side by side, or witches manipulating local city politics in a bid for demonic gentrification. And more damning than its Gateway to Hell is that none of this is very funny. At only 83 minutes, Slice feels like an eternity of waiting for a pizza that never arrives. – DC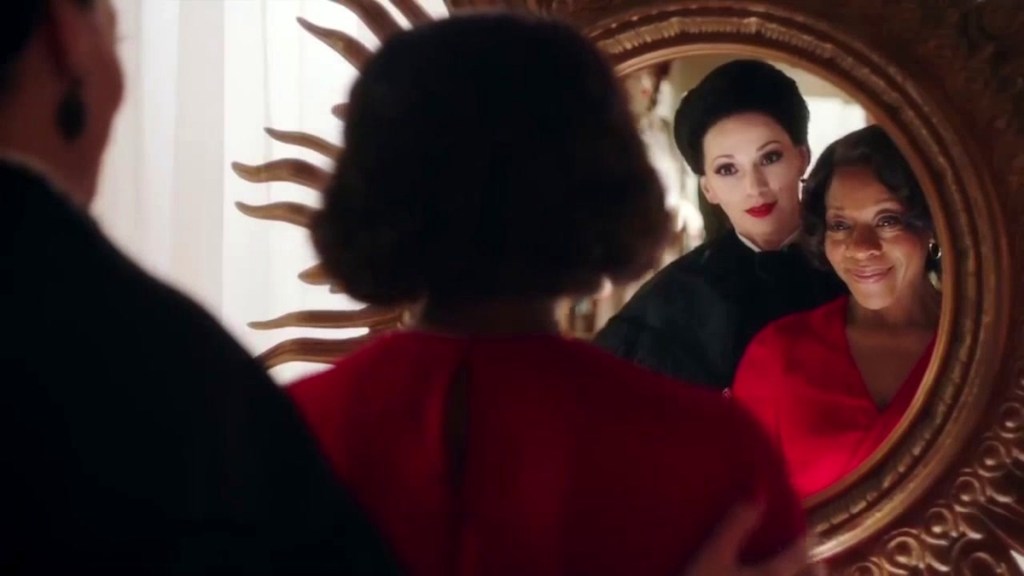 16. In Fabric (2018)
When it comes to horror movies, A24 has certainly done its best to (mostly) steer away from the traditional tropes of vampires, zombies, werewolves, and masked killers. As a result, the company has attracted talent like British filmmaker Peter Strickland, who followed up the atmospheric Berberian Sound Studio (2012) and the erotic The Duke of Burgundy (2014) with this bizarre tale of a haunted dress.
The clothing item in question is a red number that passes from one owner to another, leaving a trail of death and destruction in its wake. Fortunately, Strickland plays a lot of this for laughs, smartly realizing that a sentient dress might test the patience of even the most diehard horror fan. The film is a slow burn, but Strickland finds just the right balance of weird humor and surreal horror to wring both laughs and genuinely eerie moments out of his odd premise. – Don Kaye
15. The Monster (2016)
Bryan Bertino's The Monster is a strange one to include on this list, if only because at its heart this is an archetypal creature feature with little more to say than "boo." Compared to other horror movies released by A24 this can seem slight, but when The Monster works, its boo is occasionally bloodcurdling.
Centered on a mother and daughter trapped at night on a country road with an obscured beastie in the woods trying to get into their broken down car, The Monster could've been produced as B-schlock in the '80s. Why it's better is twofold: First the film leans into its atmospheric use of shadows and silhouettes by cinematographer Julie Kirkwood—who takes Steven Spielberg's "less is more" approach in framing the monster—and second, there is the headlong dive into the unpleasant by Zoe Kazan. Playing a young mother who has little interest in her daughter or her well-being, Kazan's Cathy reveals in one flashback at a time a cruel apathy far more beleaguering than the attacks of the titular monster in the present.
Alas the third act turns into pure pulp when the creature comes out of the shadows, and the cast and body count are needlessly increased. Still, the effect of some of the attack scenes, and Kazan's nuanced exploration of a mother who fails to impress even herself, makes The Monster worthwhile. – DC
14. The Hole in the Ground (2019)
Being a single parent is hard. Being a single parent is harder when your child suddenly turns into a monster and you have to deal with the consequences. Such is the plot of The Hole in the Ground, A24's solid but vaguely underwhelming chiller.
Lee Cronin's debut may hit all the right parental panic beats, summon up a couple of worthy performances, and stick the mysterious, open-ended landing, but it still suffers compared to other A24 efforts because genre fans have seen it all before. As the film slaps a slick coat of paint over its influences, from Don't Look Now to The Babadook and beyond, it elevates its fairly standard 'changeling child' theme, but in doing so it also gives us way too much room to breathe when we should be suffocating under the weight of tension between Seána Kerslake's spiralling mother and her demonic son.
The result? A middling horror that you're more likely to describe as "quite good" rather than "great." – Kirsten Howard
13. Life After Beth (2014)
When a relationship is over, it's over and it's never the same if you go back: This is the central theme of Life After Beth, a zombie comedy about moving on. Dane DeHaan stars as Zach, a boy devastated after the death of his girlfriend Beth (Aubrey Plaza). But when she unexpectedly returns from the dead things just don't quite click. Is it because the relationship has run its course? Or is it that she's gradually turning into a flesh hungry undead monster? Either way things can't carry on…
A light comedy with a strong supporting cast (Molly Shannon, John C Reilly, Anna Kendrick, Paul Reiser) Life After Beth made its debut at Sundance in 2014. Though zombie rom-coms are somewhat a dime a dozen these days, this one stands out for its performances and certain set pieces like zombie Beth hiking with an oven strapped to her back. – Rosie Fletcher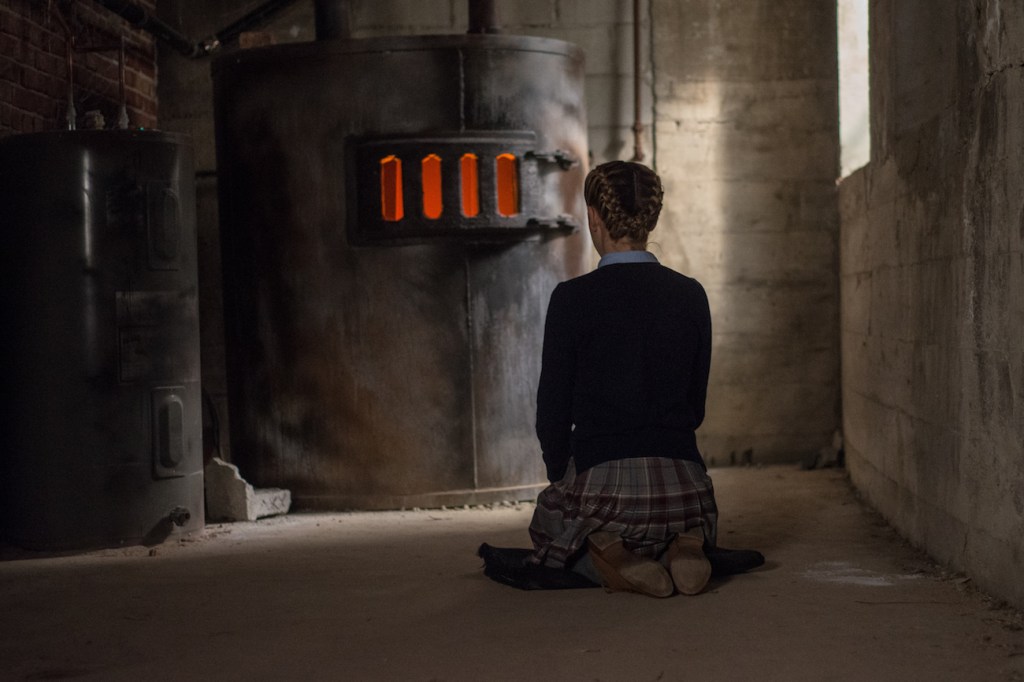 12. The Blackcoat's Daughter (2015)
As what I would argue is the most underrated horror gem in A24's catalog, The Blackcoat's Daughter is a wicked subversion of horror tropes that benefits from the less you know about its story. Suffice to say the film is a slow-burning march toward perdition told in triptych. With three protagonists, first-time writer-director Oz Perkins seamlessly drifts between the perspectives of Kat (Kiernan Shipka), Rose (Lucy Boynton), and Joan (Emma Roberts).
It is easy to see how the first two intersect, with Kat and Rose being the only two girls at their Catholic boarding school whose parents haven't come to pick them up for winter break. How their long weekend connects with Joan's separate hitchhiking through a snowy stretch of America is not immediately clear, but the bubbling sense of despair in all three narratives is omnipresent, even before Rose gives it shape by mentioning the urban legend of nuns worshiping the Dark One in the boiler room below.
The Blackcoat's Daughter trades in horror archetypes, but then digs deeper by revealing untapped, feminine complexities to previously well-worn narratives where young women are merely vessels or victims. Unspooling like a waking nightmare, Perkins' dreamlike atmosphere is only for the patient, but the climax is so shocking and brazenly subversive that it demands to be reexamined as the full extent of its desolation becomes clear. – DC
11. Climax (2018)
One could argue that every one of the five feature films directed by Argentine filmmaker Gaspar Noe, including such controversy-courting titles as I Stand Alone, Irreversible, and Enter the Void, has been a horror film in some way. Noe's movies are often filled with nihilism, despair, and existential dread, with even the act of sex portrayed as an often violent invasion instead of an expression of love.
Having said that, Climax is clearly Noe's most formal attempt at the genre yet, as a troupe of dancers isolated at an abandoned school begin to suffer from the effects of punch spiked with LSD during an after-rehearsal party. Predictably, the wheels quickly come off as the assembled dancers rape, beat, torture, and kill each other throughout the horrifying, increasingly frenzied night. – DK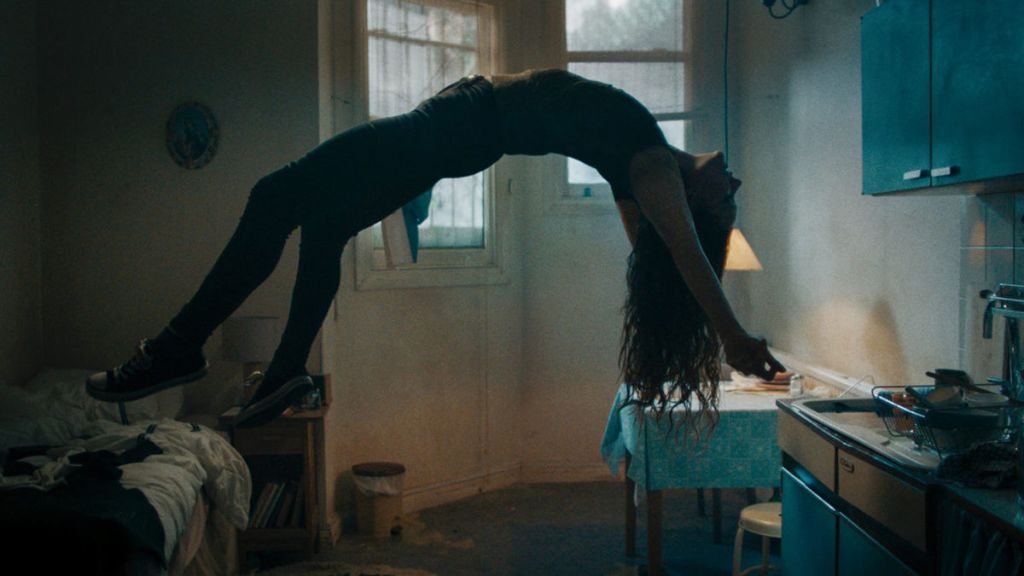 10. Saint Maud (2020)
The directorial debut of Rose Glass sees a pious young nurse (Morfydd Clark) who believes God talks to her directly, on a mission to save the soul of her dying patient (Jennifer Ehle). Saint Maud is a mix of psychological, religious, and body horror against the setting of a run down seaside town which plays like hallucinogenic social realism.
Clark as Maud is terrific–slight of frame with a troubled mind, she is still a fierce warrior doing what she believes is God's work from the humble hovel of her home. While Maud punishes her body in service of her spirit, her patient, Amanda, celebrates hers while it lets her down. As a former dancer, she will drink, smoke, and love in her final days.
Glass' debut is beautiful and powerful with a score, visuals, and setting that all contribute to a sense of disquiet that grows to a euphoric/horrific conclusion. An unforgettable film that singles Glass out as absolutely one to watch. – RF
9. It Comes at Night (2017)
The exact nature, origin, and spread of the grisly infectious disease that shreds society to pieces in It Comes at Night is never deeply examined; the movie is not interested in exploring the end of the world on some epic scale. Instead the effect it has is on a very small, very frightened group of people–two families that include Joel Edgerton, Christopher Abbott, Riley Keough, and Carmen Ejogo among their dwindling ranks–who are trying their best to stay alive and sane.
In that sense, the title of the movie (and, to a degree, the way it was marketed) is somewhat misleading. What comes at night is not some rampaging horde of flesh-eating walking corpses but rather the cold, insidious effect of fear, grief, and distrust. These two invisible threats eat away at what's left of our civilized selves.
Director Trey Edward Shults (Waves) spares nothing and no one in this grim fable; by the time it reaches its inconsolably bleak conclusion, the cumulative effect of this quiet, bare bones film is devastating. – DK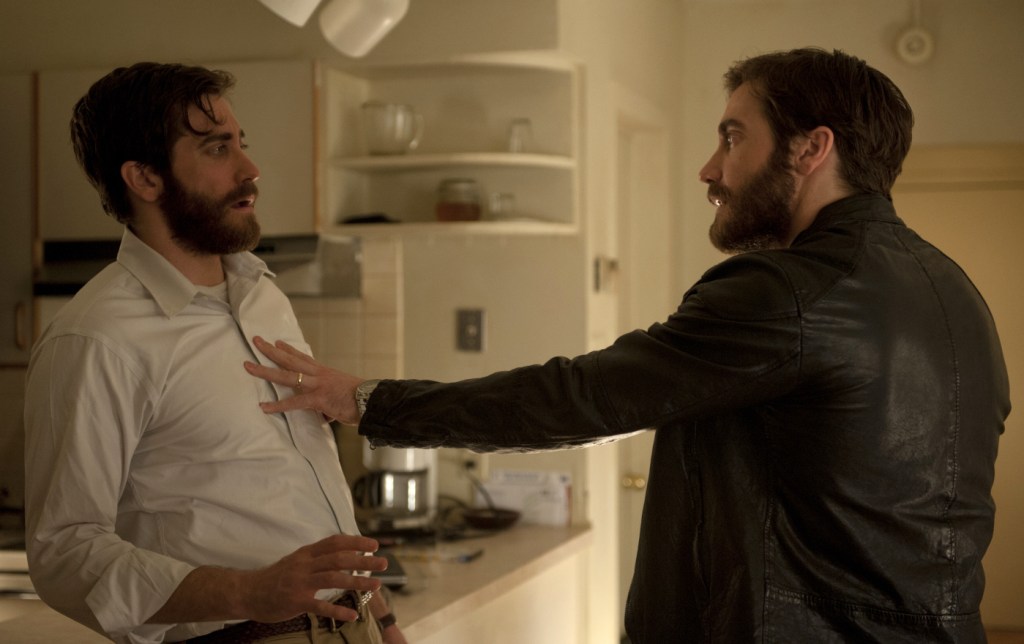 8. Enemy (2013)
Before he tackled science fiction epics like Blade Runner 2049 and the upcoming Dune, French-Canadian director Denis Villeneuve made smaller, independent dramas and psychological thrillers. One of those was Enemy, which stars Jake Gyllenhaal in a double role as two men who are exactly the same physically but quite different in temperament and personality.
Based loosely on the novel The Double by Jose Saramago (who wrote the horrifying novel Blindness), Enemy is less a horror film and more an exercise in neo-noirish surrealism. It's anchored by Villeneuve's chilly direction and two excellent performances from Gyllenhaal, who deftly explores the definition of manhood, the male-female dynamic (as he navigates the wife of one man and the girlfriend of the other), and the nature of identity.
Enemy doesn't offer easy answers and its shocking ending is very much open to wide interpretation. It's a challenging early work from a director who's now moved on to become one of cinema's most ambitious science fiction auteurs. – DK
7. Under the Skin (2013)
Jonathan Glazer's loose adaptation of Michel Faber's novel is a strange beast to be sure. Developed over more than a decade, using several first time performers with scenes shot with hidden cameras, it stars Scarlett Johansson as a predatory alien scouring the Scottish countryside, picking up men that she then lures into a strange black liquid which consumes them.
It's a convincing look at humanity through the eyes of an extraterrestrial, in all its oddness–from the kindness of girls in nightclubs, the utterly futile act of a man trying to save his drowning wife, and in doing so ending both their lives, to the idiosyncrasies of beans on toast and Tommy Cooper. Johansson is a revelation, going unrecognized in her interactions with real people, bringing an authenticity and later an aching sympathy to her performance.
If the ending is bleak, and there are moments of true horror, there's levity here too, as well as something quite profound to be said about human nature. – RF
6. The Killing of a Sacred Deer (2017)
Greek filmmaker Yorgos Lanthimos–already a purveyor of the weird, surreal and darkly satiric before this or The Favourite, as seen with 2016's The Lobster–went into full horror mode for this relentlessly unsettling tale of supernatural revenge in which a surgeon (Colin Farrell), his wife (Nicole Kidman), and their kids are made to pay for the death of a man who Farrell lost during surgery.
The impetus of all this is the man's son, Martin, played by Barry Keoghan in one of the most disturbing performances of recent years. Farrell and Kidman are equally unnerving as their purposely stilted work in the early part of the film gives way to show the cracks in their seemingly perfect family façade.
The Killing of a Sacred Deer is horror at its purest: an unexplainable examination of what happens when the irrational intrudes on the rational. It leaves you rattled without a single jump scare or visual effect. – DK
5. Green Room (2015)
Writer/director Jeremy Saulnier followed up his excellent breakout feature, 2013's Blue Ruin, with this taut, suspenseful and dread-inducing thriller set in the grimy, sweaty environs of an out-of-the-way punk rock club. There, a hardcore group on a micro-budget tour of the Pacific Northwest manage to grab a make-up gig after their original show is canceled, but find to their horror that the bar is a white supremacist hangout… and they've just witnessed a murder to boot.
It's not surprising that Saulnier rings maximum tension out of the situation since Blue Ruin was such an accomplished piece of work. What is surprising is seeing Captain Picard himself, Patrick Stewart, playing the local neo-Nazi leader with such believable, low-key malevolence. The rest of the cast, including the sadly missed Anton Yelchin and the always reliable Imogen Poots, is equally effective in making this an exceptionally smart, intense roller coaster ride. – DK
4. Midsommar (2019)
Emerging director Ari Aster made two very different horror movies for A24 virtually back-to-back with Hereditary and Midsommar, and was vocal about the mental and emotional breakdown that ensued thanks to this near-impossible endeavor. Accordingly, Midsommar evolved into what could be considered a "difficult second album," one which managed to exorcise some of his personal demons for both the entertainment and discomfort of an intrigued audience.
This ambitious, unsettling masterpiece about one young woman's struggle to process trauma while she is simultaneously expected to perform the emotional labor of holding together a substandard relationship became a visual flipside to Hereditary's darkness, creating a bright, horrifying world full of flowers, lush green pastures, and organic pagan rituals that all combine delicately to present us with a piping hot mug of "good for her" energy.
Though the argument over whether Hereditary or Midsommar is the superior film will probably never end, this often-hallucinogenic folk tale isn't just one of A24's best horror projects, but one of the greatest horror movies of all time, period. – KH
3. The Lighthouse (2019)
"How long have we been on this rock?" It's a simple question posed by one lighthouse keeper (or "wicke") to another in Robert Eggers' The Lighthouse. But as anyone who's viewed the movie can attest, its answer is nigh unknowable. Eggers' follow-up to The Witch is as phallic as that first movie was feminine, as evidenced by the titular structure that old seaman Thomas Wake (Willem Dafoe) constantly demands his new second Ephraim (Robert Pattinson) keep scrubbed clean.
Filmed in black and white, and in a 1.19:1 aspect ratio—similar to what Fritz Lang used to shoot Expressionist serial killer movie M (1931)—The Lighthouse is steeped in the old ways of doing things, both as a piece of cinema and as a sea shanty of a tale. As writers, Robert and his brother Max Eggers revel in the nautical jargon of their characters, particularly Dafoe's Wake, who is like a corncob pipe given legs. Yet Dafoe and Pattinson never descend into caricature; they instead feast on their Sisyphean characters.
More esoteric and ambiguous than The Witch, some might defy categorizing The Lighthouse as a full-throated horror. But the picture's haunting ghost story setup and heightened use of both claustrophobic interiors and barren exteriors beg to differ, as do the film's final Lovecraftian overtures toward madness. A masterful exercise in the macabre and hellish, The Lighthouse confirms Eggers as one of the most interesting voices to emerge from his generation. – DC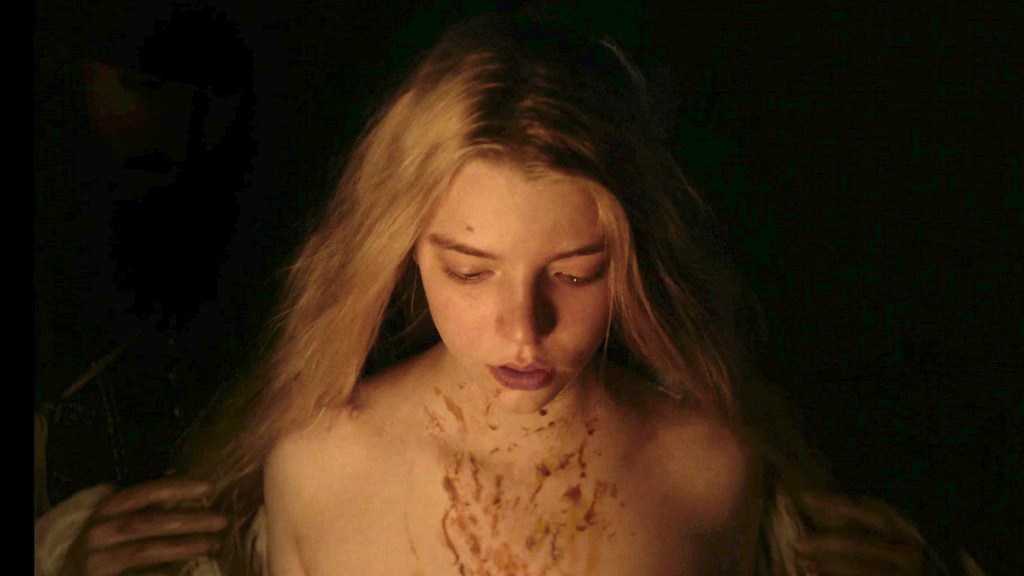 2. The Witch (2015)
To fully appreciate The Witch, it must be made clear that there's a literal witch in the woods. Writer-director Robert Eggers emphasizes this early on, allowing the audience to glimpse her scraggly and unholy shape as the crone sacrifices a newborn to Satan. This not only signals the movie is playing for keeps, it also removes any sort of psychological ambiguity about what's going on.
Intensely committed to immersing audiences in the daily lives and nocturnal dreads of 17th century Puritans, The Witch is steeped in a deep-seated anxiety for supernatural entities that could poison your crops, or live in every bump heard in the black of night. With a meticulous eye for historical detail, Eggers creates the best cinematic approximation of Calvinists ever put to screen, and in so doing, allows viewers to both live with superstitions of the Dark One taking the shape of animals, and to judge those obsessed with him.
For The Witch is also an unnerving character study about a family disintegrating before our eyes, and allowing their biases and patriarchal repressions to lead them toward the damnation. With a captivating ensemble of actors, including a star-making turn by Anya Taylor-Joy as Thomasin, the Puritan who is desperate to remain pure, the film basks in its dexterity with early modern English. All of which heightens the tension until a transcendent third act, which can rightly be read as an embrace of despair or liberated ecstasy, depending on who you ask. More than just a great horror movie, The Witch is flatly one of the best American movies produced in this century. – DC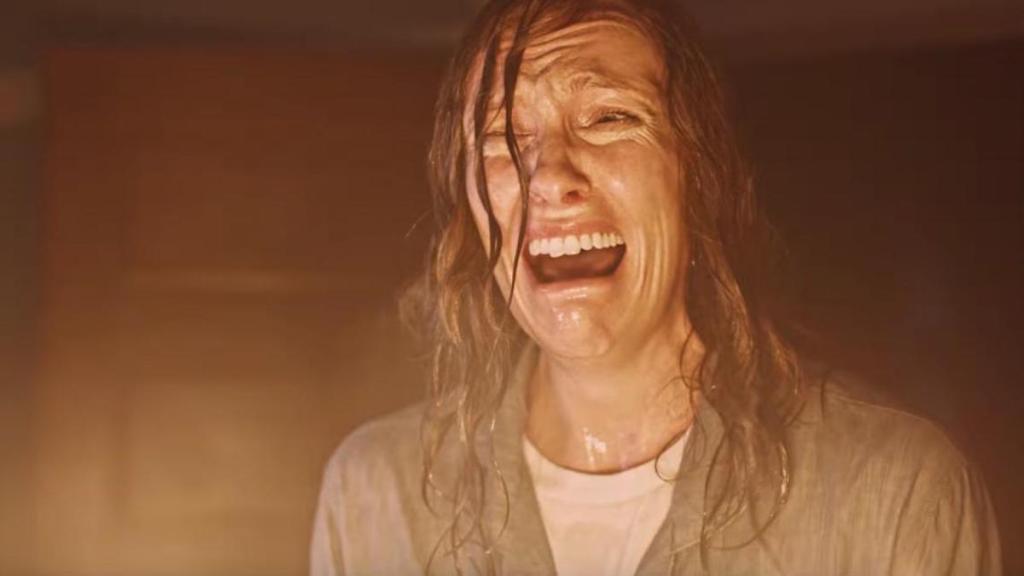 1. Hereditary (2018)
Ari Aster's directorial debut has become something of a benchmark for horror of a particular kind, whether you want to label it "elevated," "artsy," or anything else. Whatever you want to call it, Hereditary is an exceptional debut and a crushingly oppressive work about a cursed family laden with grief.
A shock scare about 20 minutes in will leave you reeling and everything just gets worse from there, leading to a finale that is so insane and horrific that it almost comes as a relief after the excruciating misery and unease of the rest of the movie.
Toni Collette won multiple awards (though notably she wasn't Oscar nominated) for her extraordinary performance as Annie, the doomed daughter of the dead matriach whose demise sets in a motion a series of events that are disastrous for her disaffected son (Alex Wolff), stoic husband (Gabriel Byrne), and strange daughter (Milly Shapiro). A story about family, tragedy, and inexorable catastrophe Hereditary is one of the best horror movies of the century so far. – RF