News
Mindhunter is Likely Done at Netflix, David Fincher Confirms
Mindhunter director David Fincher has confirmed that Netflix won't be moving forward with new seasons of the "expensive" show any time soon.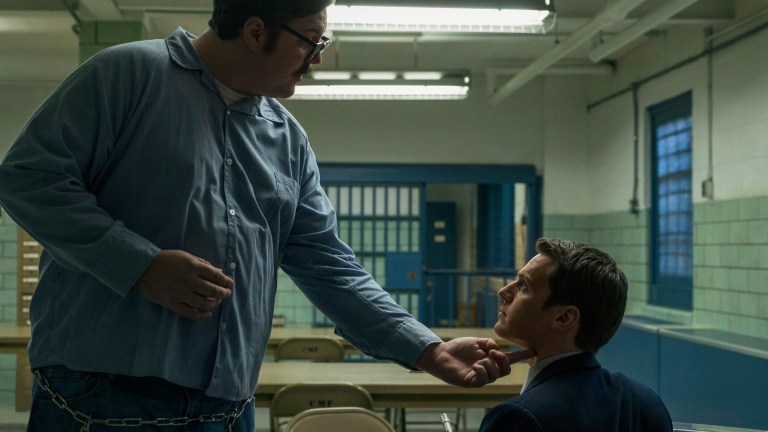 All signs pointed to true crime drama Mindhunter being donezo at Netflix. The second season came and went last August with nary a world about a third season. Then Netflix went ahead and confirmed that the show was in a holding (not Holden) pattern with all the actors released from their contracts.
Now, the most authoritative source of them all, director David Fincer, has confirmed what we pretty much already knew. There will be no more seasons of Mindhunter, at least not for the foreseeable future.
In an interview with Vulture to promote Fincher's upcoming film Mank, the director broke the news of Mindhunter's de facto cancellation. 
"Listen, for the viewership that it had, it was an expensive show," Fincher told Vulture. "We talked about 'Finish Mank and then see how you feel,' but I honestly don't think we're going to be able to do it for less than I did season two. And on some level, you have to be realistic about dollars have to equal eyeballs."
As an intimate and spooky exploration of the FBI's research into how serial killers think, Mindhunter likely didn't have a Game of Thrones-level budget. But there was some real creative talent at play in the show and said talent always costs money. It all started with the involvement of Fincher who came aboard as an executive producer and directed seven of the series 19 episodes. Charlize Theron executive produced the series as well.
The show came from creator Joe Penhall, who adapted the concept from true-crime book Mindhunter: Inside the FBI's Elite Serial Crime Unit written by John E. Douglas and Mark Olshaker. Douglas and Olshaker's book details the real life origins of the FBI's Behavioral Science Unit. Jonathan Groff and Holt McCallany starred as agents Holden Ford and Bill Tench while Anna Torv played psychologist Wendy Carr.
The show's concept dealt with the creation of the Behavioral Science Unit seriously, but due to the nature of the program, also allowed the story to become a kind of Marvel Cinematic Universe for serial killers. Over two seasons, Mindhunter presented terrifying and realistic depictions of Edmund Kemper, Charles Manson, Jerry Brudos, and more. The show also had a running side plot that dealt with the life of Dennis Rader, the BTK killer, and tracked his descent into violent crime. It seemed as though that would run concurrently with the story of the BSU's investigations before culminating in a final season. But for now the show's version of BTK is still out there.
In that same Vulture interview, Fincher mentions that if Mindhunter gets a season three it would be in "Maybe five years."
The Mindhunter unofficial (but still pretty official) cancelation comes at a time when Netflix appears to be battening down the hatches for a rough financial outlook in light of the coronavirus pandemic. Other recent high profile shows canceled at the stream include Away, Chilling Adventures of Sabrina, and I Am Not Okay With This.