Features
Universal Monsters: Which Creatures Still Work in the 21st Century
The classic Universal Monsters are facing headwinds at the box office. We try to determine which can rise again from the grave, and which have simply aged out.
Stakes, silver-tipped canes, and torches are all dependable ways to kill off the classic Universal Monsters. But the one common, unifying monster-slayer they are all powerless against is poor box office. This was very clearly communicated by the failure of Renfield, Universal's attempt at resurrecting Dracula and his title sidekick in a modern horror-comedy where Renfield (Nicholas Hoult) acted more like a supernatural superhero than the simpering, wild-eyed Dwight Frye of old.
Not even the Scenery-Chewer Supreme that is Nicolas Cage could save Renfield from a meager $8 million opening weekend haul that saw the movie have its lunch eaten by Russell Crowe in The Pope's Exorcist (Renfield's domestic gross at press time stands at a little over $10 million, not good for a $65 million production). This isn't the first attempt either in the last 10 or 20 years to drag the undead out of their graves: Van Helsing (2004), The Wolfman (2010), Dracula Untold (2014), and the disastrous The Mummy (2017) all climbed back into the Universal Monsters' tombs as quickly as possible, and are all but forgotten today.
The only real hit to emerge from the Universal Monsters stable in recent times was 2020's The Invisible Man, Leigh Whannell's genuinely disturbing and thoroughly fresh take on that material. But in many ways, the acclaimed, successful, and low-budget ($7 million) The Invisible Man lent itself to a modern approach. Can any of the other Universal icons do the same? That's what we're here to find out.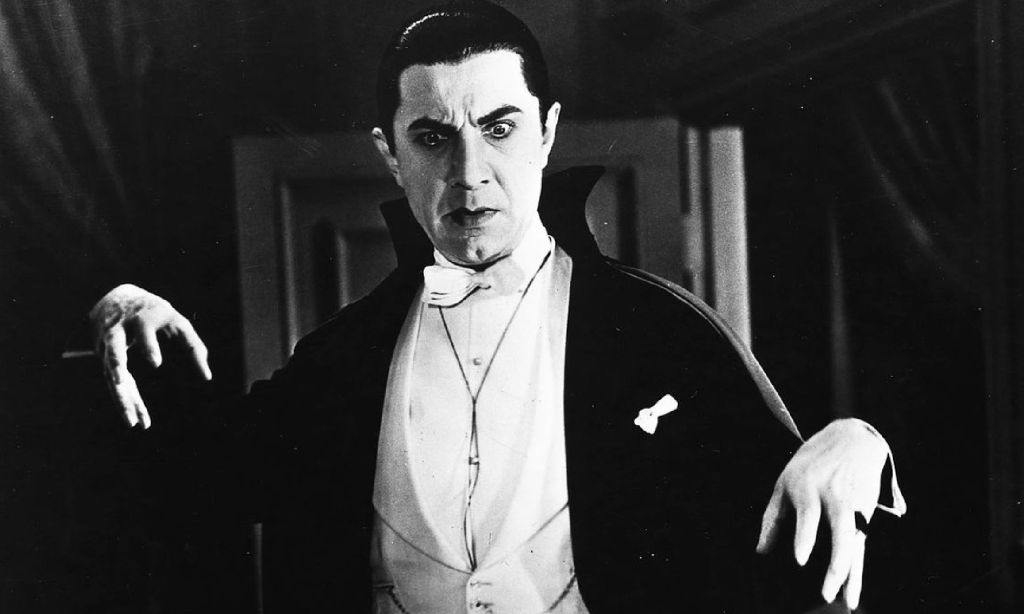 Dracula
We've already discussed the Count above, and our own David Crow has analyzed his prospects at greater length elsewhere, as there are two more Drac-based pictures coming out from either Universal or its speciality label, Focus Features, over the next few months and years: The Last Voyage of the Demeter, based on a chapter of the original Dracula novel, and Robert Eggers' Nosferatu, a remake of the silent 1922 classic that was the Dracula story in all but name.
If it follows the two previous versions of Nosferatu, Eggers' film might be a surreal, dreamlike, morbid experience, while the intense-looking Demeter looks like it takes the Count about 180 degrees away from the Renfield edition. Both are period pieces, and we think it's likely that Dracula works best among crumbling castles, swirling fog, and menacing stagecoaches. The four most landmark versions of the tale—Nosferatu, Dracula (1931), Horror of Dracula (1958), and Bram Stoker's Dracula (1992)—all took that approach. But then look what happened when we got to Dracula A.D. 1972.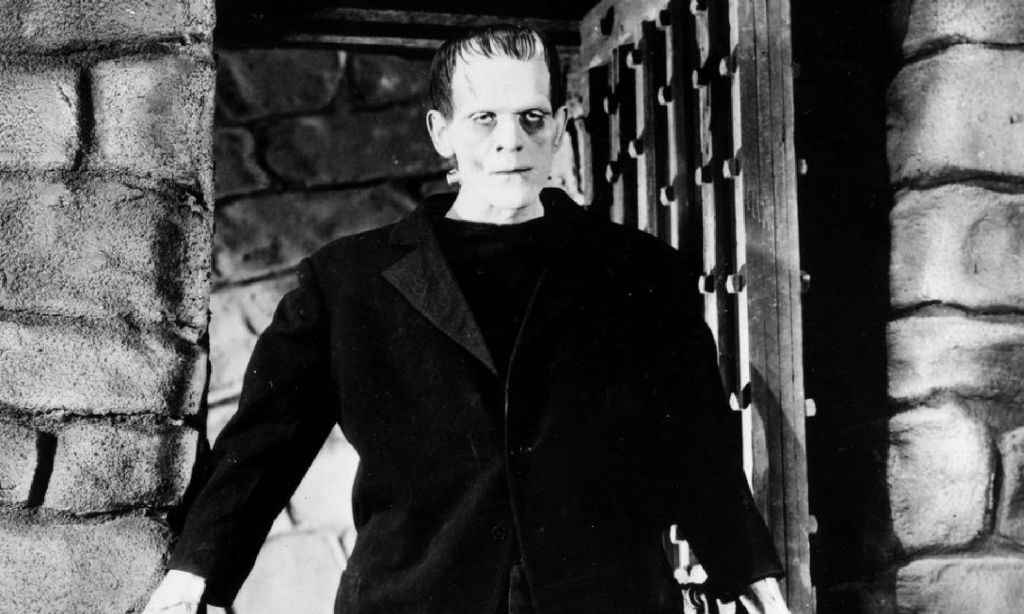 Frankenstein
Guillermo del Toro has been jonesing to make his version of Frankenstein almost since he was born, and we have no doubt that the beloved genre auteur would firmly embed his take on the obsessed scientist and his woeful creation in the kind of Gothic setting from whence it came. But until that happens, the last faithful telling of the story was the Kenneth Branagh-directed Mary Shelley's Frankenstein in 1994. Although Universal cast Javier Bardem as the creature for its catastrophic Dark Universe gambit, and was reportedly pursuing Angelina Jolie for his Bride, nothing of course ever came of that.
But the Dark Universe and plain bad efforts like Lionsgate's cheapie I, Frankenstein have tried to make these monsters into something they're not: action heroes. That's an utterly misguided choice. More reasonable, perhaps, would be bringing Frankenstein into the modern era, with a contemporary version of the title character using cutting-edge medicine to find out if he can reanimate the dead. As Dr. Frederick Fronkonsteen says in Mel Brooks' Young Frankenstein, "It…could… work!"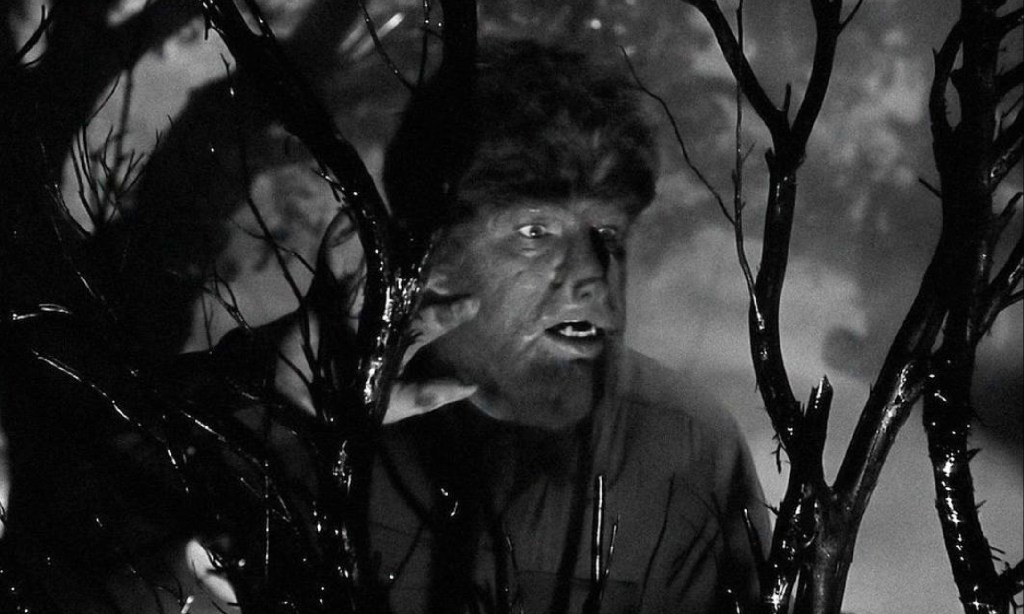 The Wolf Man
Fresh off the success of The Invisible Man, Universal and Blumhouse quickly attached writer-director Leigh Whannell and star Ryan Gosling to a similar reboot of The Wolf Man, who was last seen prowling around in the shape of Benicio del Toro in a famously cobbled-together 2010 period horror picture (a shame given its Oscar-winning makeup work by Rick Baker and lush design aesthetics). But in late 2021 Whannell dropped out and was replaced by Derek Cianfrance, who had worked with Gosling on Blue Valentine and The Place Beyond the Pines.
We've heard little since, and there has been no hint of what kind of movie it was/is supposed to be. Another period piece? A modern retelling? Mike Nichols tried the latter with Jack Nicholson and Wolf to mixed results, although relatively modern takes on the concept like The Howling and An American Werewolf in London (both 1981) remain more recent classics (and the plot of AWWIL bears a striking similarity to The Wolf Man when you break it down). A straight, scary Wolf Man could be rich in metaphor and allegory with a smart script, good visuals, and reasonable expectations (i.e. not a $150 million budget).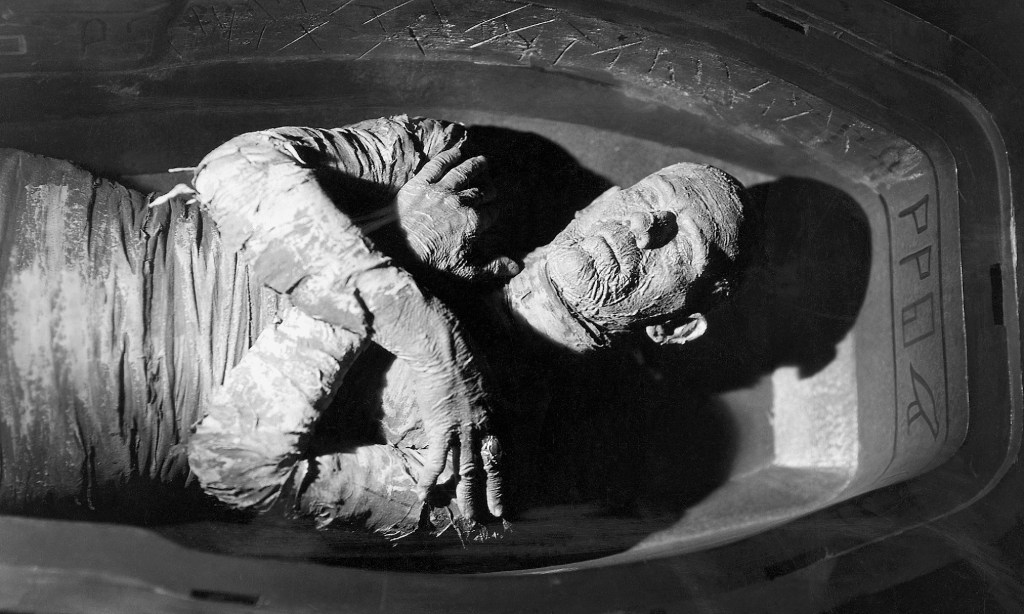 The Mummy
Forget Tom Cruise's misguided action movie. Put aside the Brendan Fraser-led Raiders-type adventures too. There is something inarguably eerie about a 3,000-year-old corpse in rotting bandages slowly shuffling out of the darkness toward you. We still get chills every time we see the first shot of Boris Karloff's centuries-wrinkled visage in 1932's The Mummy, and that thing is 90 years old. Can't somebody, anybody, make a scary mummy movie again?
Strangely enough, one might go back to Dracula's creator, Bram Stoker, for a possible answer. Stoker's only other real horror novel of note, The Jewel of Seven Stars, deals with a plot to resurrect an ancient, all-powerful Egyptian queen in the body of another woman. The story has been filmed a few times (most notably as Hammer's Blood from the Mummy's Tomb in 1971), but critical reappraisal in the last 50 years and underlying subtexts about imperialism and feminism could make this interesting for a modern horror filmmaker. The great modern mummy movie has yet to be made.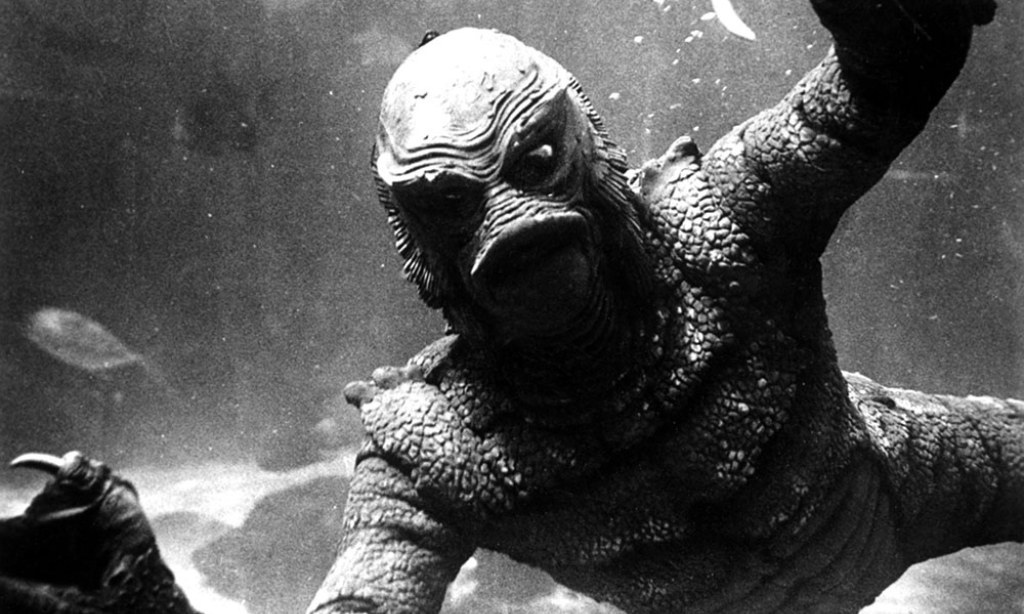 The Creature from the Black Lagoon
So many directors have kicked the tires on a remake of Jack Arnold's classic 1950s creature feature (and late entry in the Universal pantheon), including John Carpenter, Gary Ross, Ivan Reitman, Peter Jackson, Breck Eisner, and Guillermo del Toro, with only GDT making more or less his own version of it with the 2017 Best Picture winner, The Shape of Water.
Since then, the property has gone silent (save for a brief mention as part of the Dark Universe before that went belly-up). Which is a shame, really; with the Amazon being slowly destroyed in recent years and nature striking back at humanity in ways thought unthinkable a few years ago (a pandemic, extreme weather), a creature representing a primal force of that nature should be easy bait for filmmakers. Plus, unlike some of the mustier monsters, it's readily translatable to the modern world.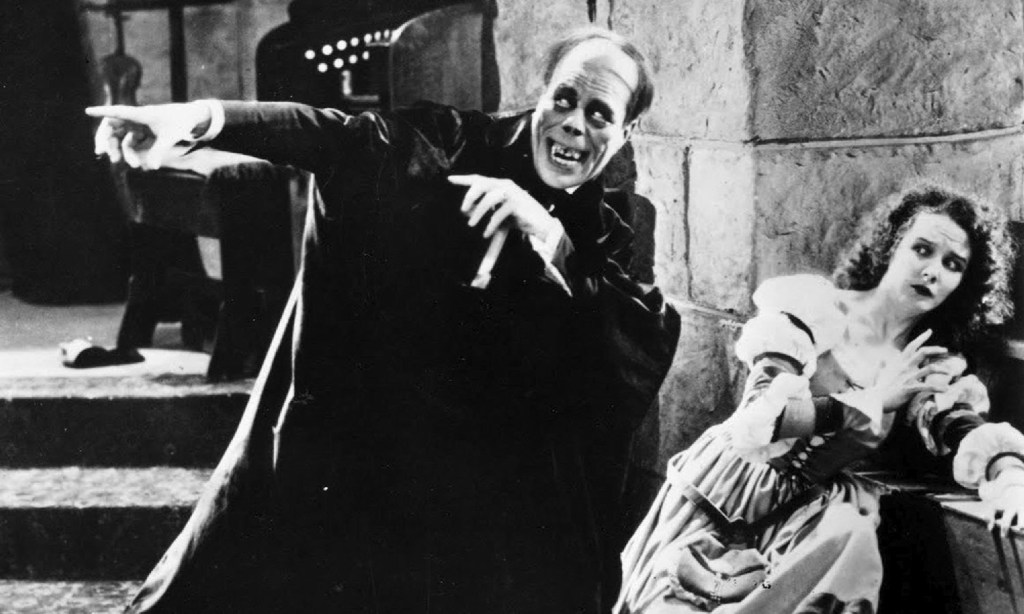 The Phantom of the Opera
For older generations, Lon Chaney's skull-like visage in the classic 1925 silent version of this tale remains the iconic symbol of the Phantom of the Opera. For everyone born in, say, the last five decades, it's that image of the Phantom's half-mask which hung outside Broadway's Majestic Theatre for 35 years. The Andrew Lloyd Webber musical, which just ended its record-breaking stay on the Great White Way as the longest-running show of all time, is now the definitive version of the tale, far eclipsing the Chaney film (and forget Universal's dull Claude Rains 1943 remake, Hammer's version starring Herbert Lom, or numerous others).
There's really no way to tell this story again beyond its stage incarnation (which itself was made into an inert 2004 film starring Gerard Butler), and it was already updated, if that's the right word after nearly 50 years, as Brian de Palma's 1974 rock musical Phantom of the Paradise. No, we think that the Phantom will forever exist on the stage now, which is somehow where he should be anyway.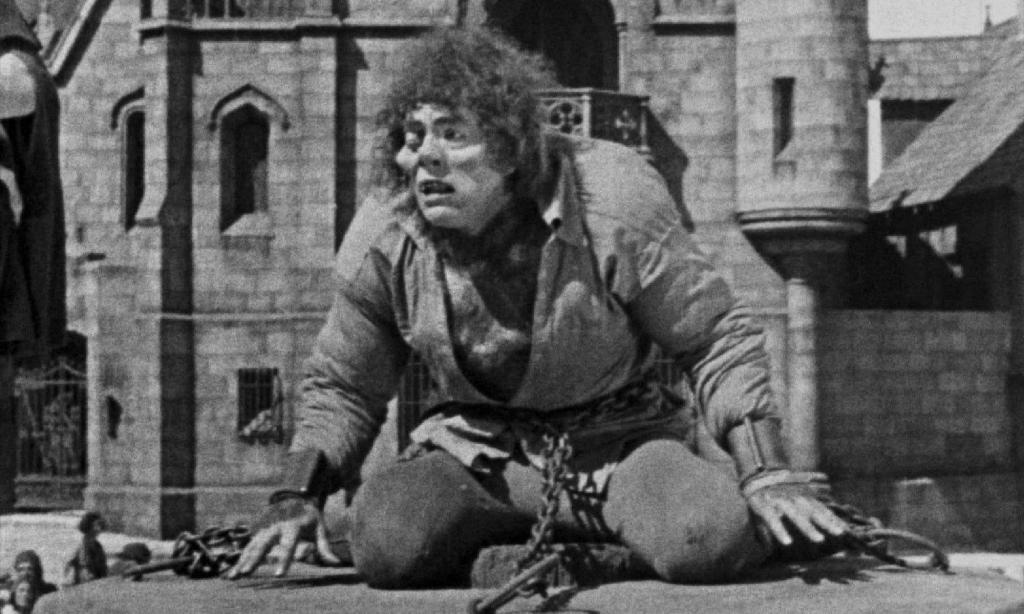 The Hunchback of Notre Dame
Victor Hugo's tragic, melodramatic 1831 novel really isn't horror per se, but it became associated with the genre and the Universal Monsters when the latter studio produced a lavish 1923 version starring Lon Chaney in grotesque makeup as the title character, Quasimodo. Since then, there have been numerous other film versions of the story, including an animated Disney movie and, just this week, a comedic take from the Broken Lizard crew that's streaming on Hulu.
Other than that, we can't see a full-blown, expensive, straight adaptation of the novel connecting with audiences today, and there's really no way to modernize this tale (not with every man in the story, including a cleric, in love with a 16-year-old girl and the portrayal of Quasimodo himself sure to raise all kind of hackles about ableism). Like his silent film cousin the Phantom, Quasimodo will most likely recede into the mists of time, at least on the big screen.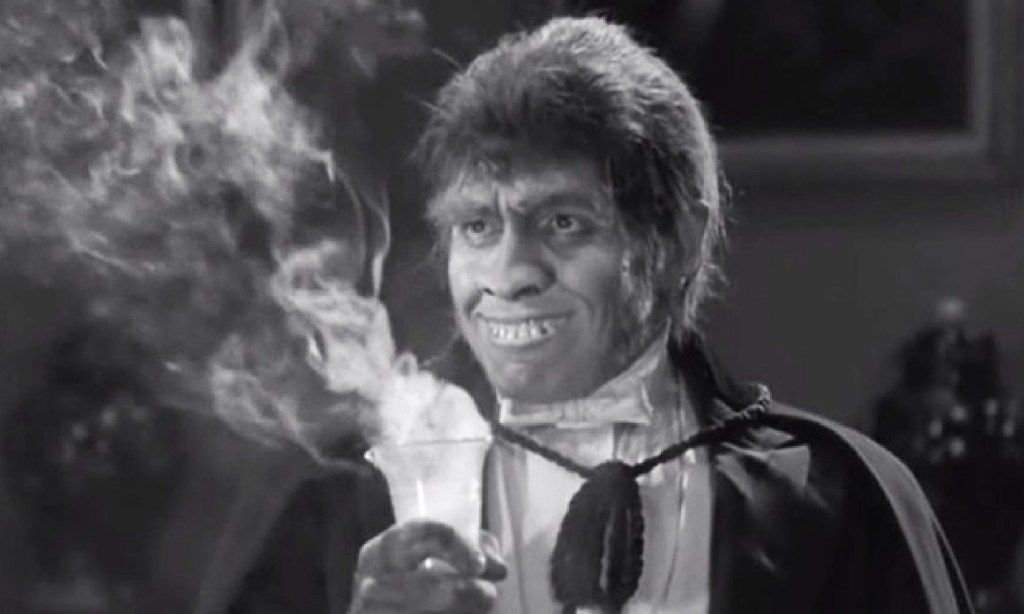 Dr. Jekyll and Mr. Hyde
Okay, this one's a little bit of a cheat: it was Paramount Pictures that released the first couple of classic adaptations of Robert Louis Stevenson's 1886 tale (the 1920 one starring John Barrymore and the 1931 remake with Fredric March headlining), but there have been numerous versions since—on film, TV, and the stage—and the property seemed to fall into the public domain at one point along the way. That's why Dr. Jekyll and his malevolent alter ego turned up in the form of Russell Crowe to deliver some truly awkward exposition in 2017's The Mummy.
With that incarnation of the character vanished down the memory hole, it seems like a modern retelling of the story, perhaps similar to Whannell's The Invisible Man, could work. The world today is certainly besotted with all kinds of mood-altering, mood-enhancing, mood-inhibiting, and behavior-modulating drugs, which seems like a ripe setting for a doctor who manages to unleash the darkest part of his soul.
But, as with all these monsters, does the name evoke a pleasurable cinematic thrill or simply ring up associations with dusty old movies and flickering black and white images? Unless more filmmakers can solve that riddle, the Universal Monsters may eventually turn into the final entity of all: ghosts.