News
Ryan Gosling's Wolf Man Movie Gets Invisible Man Director
Leigh Whannell may take on The Wolf Man, the next Universal Monsters reboot.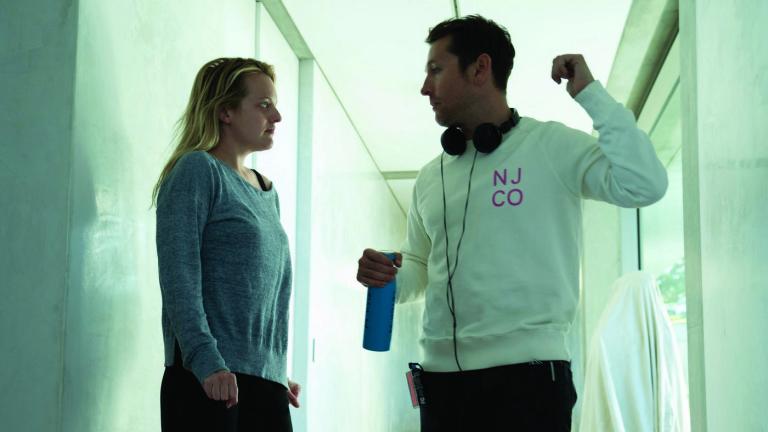 Filmmaker Leigh Whannell is in talks to direct The Wolf Man, according to Deadline. The picture, slated to star Ryan Gosling, is being put on the production fast track by Universal Pictures following the worldwide success and acclaim of The Invisible Man, which Whannell wrote and directed. That film starred Elisabeth Moss and grossed $124 million worldwide in just a few weeks of theatrical release, before the pandemic shut screens down everywhere.
The Invisible Man cost just $7 million to make, a price point that's comfortable for both Whannell, whose career was launched with the independent Saw, and Blumhouse Films, the horror hit factory which produced Whannell's previous monster effort. Blumhouse has also just come aboard The Wolf Man, after head honcho Jason Blum told us a few weeks ago that his shop was not yet involved.
The Wolf Man was announced earlier this year, with Gosling attached as star and producer but no script or director in the loop at the time. Whannell will write a treatment for the film, based on his own original idea as well as the 1941 Universal classic starring Lon Chaney Jr., with Lauren Schuker Blum and Rebecca Angelo set to take his premise and flesh it out into a full screenplay.
Whannell's take on The Invisible Man was brilliantly conceived, making the idea of an unseen stalker relevant to the current social climate and the #MeToo movement while retaining some of the traditional elements of the H.G. Wells novel and the 1935 movie adapted from it.
Whannell is quite comfortable working with the Blumhouse team, having collaborated with the company on a number of previous projects such as all four entries in the Insidious franchise and his well-received 2018 sci-fi effort Upgrade. Whannell was also attached earlier this year to a long-developing remake of Escape from New York, although the status of that project is unknown.
Following Universal's attempt to relaunch its Classic Monsters in their own shared universe with 2017's disastrous The Mummy, Whannell's standalone take on The Invisible Man was a breath of fresh thematic air as well as a genuinely unnerving thriller. While the "Dark Universe" concept has been shelved, Universal and Blumhouse are working with director Karyn Kusama (The Invitation) on a new version of Dracula and is still apparently developing a remake of Bride of Frankenstein.
Universal's last riff on its famous lycanthrope was 2010's The Wolfman, a high-budget effort directed by Joe Johnston and starring Benicio Del Toro, Emily Blunt, Anthony Hopkins and Hugo Weaving. A more or less straight remake of the 1941 film, the picture was an expensive flop, earning $142 million worldwide against a production price tag of $150 million (the film did notch a record seventh and final Oscar for makeup legend Rick Baker, so that's something).