Features
Oscars 2023: Frontrunners and Contenders
This new year marks one of the most competitive Oscar seasons in recent memory!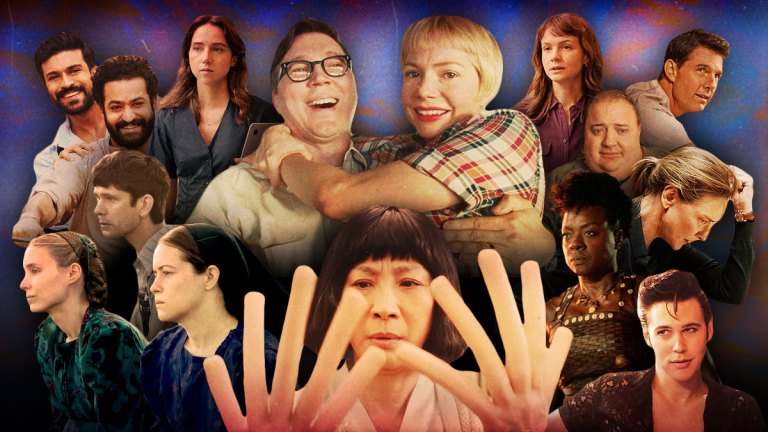 2023 has barely begun, but Oscar season is already in full swing. That news is typically welcomed with a sense of excitement within the film industry (or at least Film Twitter) and resignation everywhere else. Still, this year feels different.
A significant factor going into the main thrust of this year's awards season is that so many of the conventional contenders—the movies released at the end of the year with starry casts and studio prestige—have failed to find a theatrical audience. While platformed releases slowly unspooling across January, gaining attention and box office with each new nomination, has been part and parcel to the game since Shakespeare in Love beat Saving Private Ryan in 1999, already many of the perceived favorites have all but thrown in the towel on theatrical releases, pivoting instead to VOD.
But that context has also opened a door for a number of unconventional choices: Movies that in traditional years would be fighting for the honor of "just being nominated." Suddenly, action blockbusters like Top Gun: Maverick and Avatar: The Way of Water have awards prognosticators championing them as frontrunners for major awards, while indie darling Everything Everywhere All at Once looks like its title is also referring to the winner's circle at the Dolby Theatre.
It's a strange Oscar season, and below we try to break it down by offering educated guesses as to which frontrunners are gaining momentum, and which are falling off. While the below movies are ranked from most likely to win Best Picture (by our estimation) to least, we'll also note what other major categories each film is competitive in.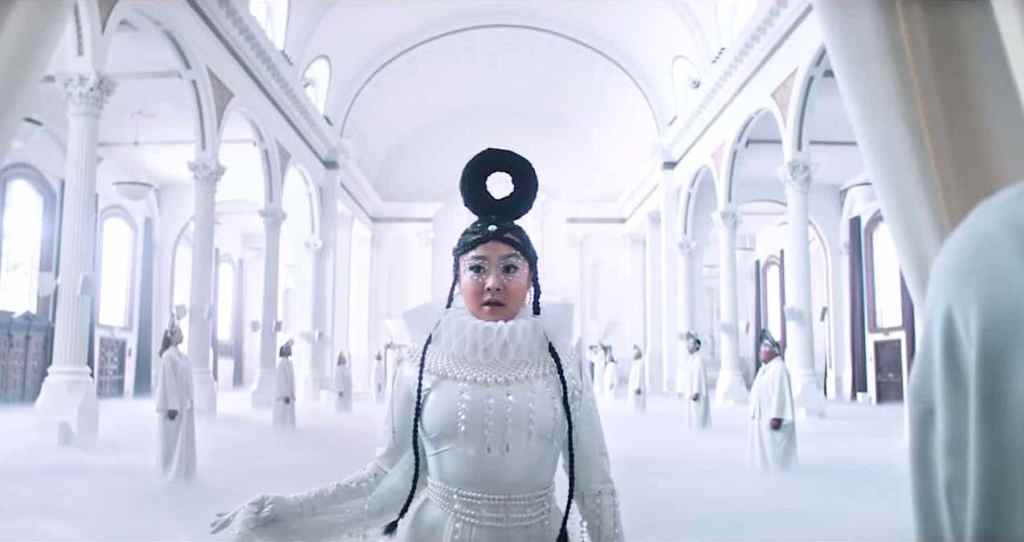 Everything Everywhere All at Once
Fortune favors the bold, right? Everything Everywhere All at Once is not what one would normally consider an Oscar movie. A genre offering that mixes multiverse theory with sci-fi storytelling and Kung Fu action, on paper this at best should look like an outlier for Best Original Screenplay and a handful of technical categories. But we're not looking at it on paper; we're looking at Everything on the big screen, where despite being an A24 indie released in March, it managed to gross $103 million worldwide—a feat no other indie or studio prestige film on this list managed to do.
Everything Everywhere All at Once, directed by the electric Daniels team, has crossover appeal for many types of audiences, as indicated by Den of Geek's staff and readers collectively bestowing it the best movie of 2022. More importantly to the voters who compose the Academy of Motion Picture Arts and Sciences, though, is that this movie is an unqualified hit which brought in younger audiences to the theater for several months last spring.
Best Picture is rarely decided in a vacuum whereupon Oscar voters only recognize their personal favorites; it's a snapshot of the sentiments and sensibilities of the Academy in its current year, as well as a glimpse into how the industry likes to view itself. While last year this meant the Academy awarding a little-seen streaming release (Apple TV+'s CODA), the only other major competitors were another streaming release that was far more nihilistic than the feel-good CODA (Netflix's The Power of the Dog) and Steven Spielberg and Kenneth Branagh's beloved theatrical underperformers, West Side Story and Belfast.
There are a number of traditional Oscar darlings this year that also failed again at the box office, but Everything Everywhere is not one of them. In fact, this film suggests a future for artfully rewarding cinema that appeals to younger millennial and Gen-Z moviegoers—an audience the Academy is eager to court to ensure future relevancy. Finding consensus around this outside-the-box movie with a diverse cast and an often overlooked legend like Michelle Yeoh could prove far more appealing than voting for the movie's stiffest competition directly below this entry.
Also speaking of Yeoh, she is one of the frontrunners for Best Actress thanks to her multifaceted performance in this movie, although the competition offered by Tár and Till is stiff (find out why below). Ke Huy Quan, meanwhile, is the one to beat in the Best Supporting Actor category, while I also suspect Jamie Lee Curtis will earn a token nomination in the Best Supporting Actress category (sadly, Stephanie Hsu also getting in will be a tougher lift).
The movie also has a real shot at Best Original Screenplay, although the more conventional drama The Banshees of Inisherin from previous Oscar-winner Martin McDonagh has the edge. Everything likewise should pick up nominations in a number of other categories, including Best Director and Best Editing.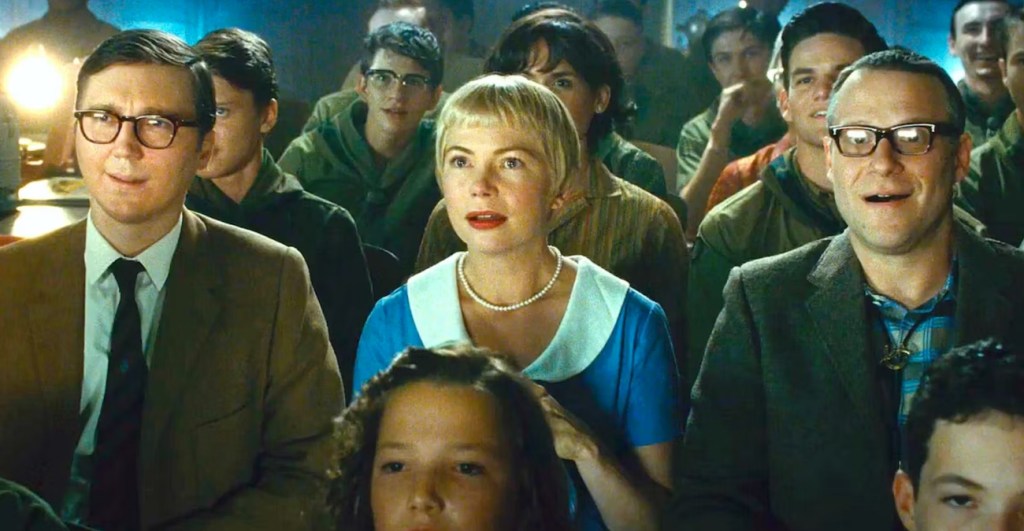 The Fabelmans
If Best Picture was decided in a vacuum, this is the one that would most likely appeal to Academy voters… and it still might! Directed by former Academy outsider and—nowadays—one of its leading luminaries, the Steven Spielberg picture is also among the director's most personal efforts, an intense self-portrait of Spielberg's childhood that marries a rosy vision of his love of moviemaking with a decidedly more complex and wistful depiction of his parents and their doomed marriage.
The Fabelmans is a beautiful achievement by Spielberg and a poignant viewing experience that nevertheless finds the unmistakable feel-good sentimentality at the end that is the director's sweet spot, as well as that of an Academy which collectively favors stories of triumph over despair (see, again, CODA vs. The Power of the Dog). Unfortunately, like West Side Story last year, The Fabelmans suffered a grisly box office performance that was probably not helped by the fact it was released on 600 cinema screens as its first "wide release." It is going wider again in January to tap into awards season hype, but the movie is also already on VOD, undercutting its own potential performance.
To put it bluntly, the Academy does not historically like awarding its highest honor to box office failures. Streaming services are judged by a different metric, but The Fabelmans is an old school creative triumph released in an old school format to bleak commercial results. We suspect that will manage to undercut it from the night's biggest prize. With that said, we wouldn't be at all shocked if Spielberg walked away with his third Best Director Oscar, which could sit comfortably on the shelf next to those he picked up for Schindler's List and Saving Private Ryan.
Spielberg and co-writer Tony Kushner should also pick up a nod for Best Original Screenplay. Meanwhile Michelle Williams seems likely to pick up a Best Actress Oscar nomination, although we suspect her chances of definitely securing the nomination (or even a win) would've been stronger if Universal elected to campaign for her in the Best Supporting Actress category. Paul Dano certainly will get a nod in the Best Supporting Actor race and has a dark horse chance of winning there. The movie should also do well in technical nominations like Best Editing, Cinematography, and Production Design.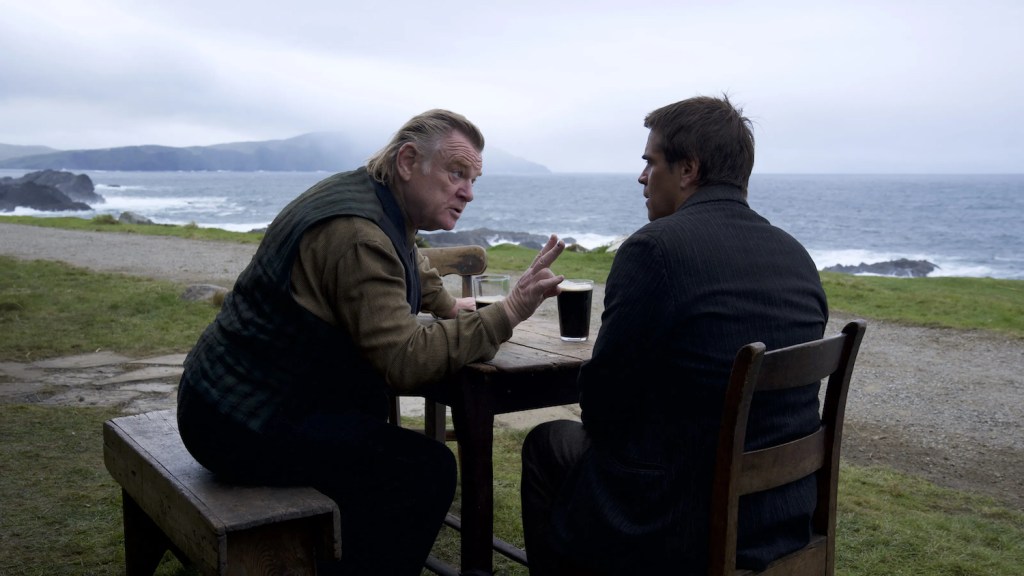 The Banshees of Inisherin
Another more conventional Oscar pick is Martin McDonagh's The Banshees of Inisherin, a melancholic black comedy that diagnoses the Irish character in metaphor. Set on a fictional island during the Irish Civil War in the 1920s, the film is a parable about stubbornness causing lifelong harm, as well as an existential lamentation about the futility of life.
All that misery is the polar opposite of The Quiet Man, a rose-tinted view on Ireland directed in 1952 by Spielberg's idol, John Ford, who also won a Best Director Oscar for the effort. We suspect that impulse by the Academy voting pool has not changed no matter how much broader the Academy has become. This movie could be the one McDonagh picks up his first Best Original Screenplay Oscar for, but Picture and Director seem just barely out of bounds. With that said, Colin Farrell has a strong shot at Best Actor in what's a three-way race between him, Austin Butler, and Brendan Fraser. Additionally, if anyone can beat Quan for Best Supporting Actor, it's Brendan Gleeson for Banshees. Last but not least, Kerry Condon is practically a lock for a win in the Best Supporting Actress category!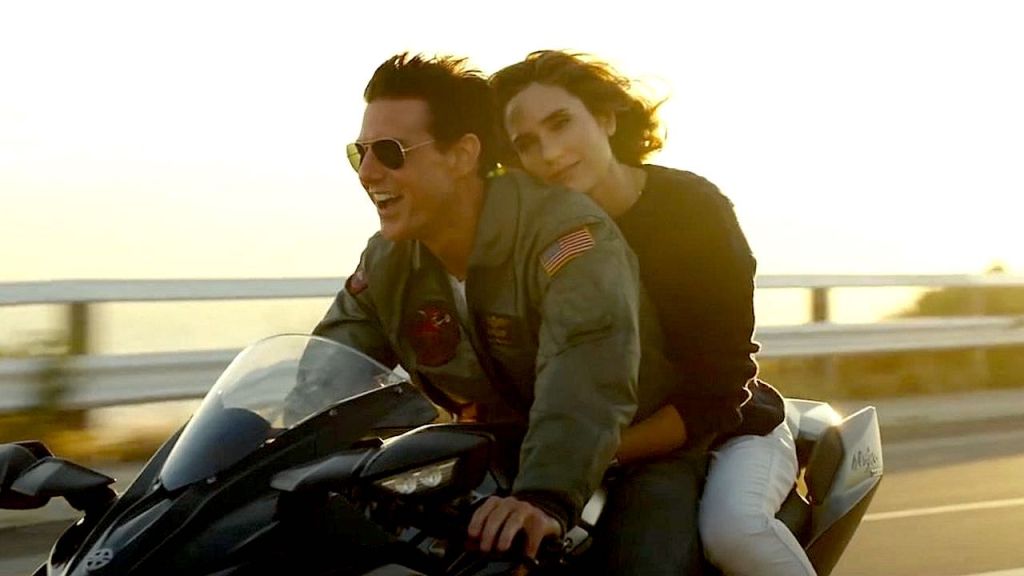 Top Gun: Maverick
We imagine this is the one that a majority of viewers at home, and readers on this site, will be rooting for the loudest: the belated yet glorious sequel to the movie that made Tom Cruise a star 37 years ago. And in 2022, the actor returned to Maverick's cockpit looking better than ever in IMAX 70mm. Indeed, Top Gun: Maverick was so dazzling that it got baby boomers back into cinemas, helping propel the movie toward a $1.5 billion gross, making it the biggest hit of the summer. It is also a movie that most movie theater owners credit with saving cinema this summer.
All those external factors are what makes Top Gun: Maverick such an appealing contender for Best Picture. At a time when the press waxes on ceaselessly about the decline of cinemagoing (guilty!), here's an old school throwback to the type of star vehicles we've been told no longer make money. Despite that conventional wisdom, Maverick is kicking ass. And, honestly, if this year's Oscars was decided by the same voting body that gave Best Picture to movies like Rain Man (1988), Dances with Wolves (1990), Forrest Gump (1994), and Titanic (1997), we'd say Maverick is the one to beat… but Academy tastes have changed a lot in the past 25 years.
Yet we don't think it's entirely outside the realm of possibility that an Academy determined to prove the relevancy of the industry, including theatrical distribution, could wind up rallying around this feel-good crowdpleaser. If that happened, the nostalgia offered by Top Gun 2 would be complete. Otherwise, expect it to clean up with technical awards like Best Cinematography, Best Sound, and Best Editing—it will also get a Best Visual Effects nod but lose to something a little bluer. Also expect Cruise to earn a Best Actor nod in the classic "it's just an honor to be nominated" slot.
Tár
My personal favorite film of the year is also a critical darling across the board. Tár has already secured several Best Picture prizes, including from the prestigious New York Film Critics Circle. However, awards decided by critics and awards decided by the Academy tend to skew differently, just ask Power of the Dog.
Tár is an exquisite, challenging, and rewarding character study open to interpretation. It's also the type of so-called arthouse fare that only plays well on the coasts (and even then not spectacularly in Tár's case). In other words, it fits with a stereotype about Oscar movies that the Academy has been trying to escape. Not that that would stop the Academy from going its own way. However, the movie's coldly intellectual tone and vaguely snarky, ambiguous ending will keep this just in the "honor to be nominated" crowd for Best Picture. Nonetheless, the only thing preventing Cate Blanchett from taking home the Best Actress Oscar for her ferocious turn as Lydia Tár is that she already has two gold little men, and the Academy may ultimately elect to award someone who has none.
Elvis
Another musical biopic about a rock star legend means another mandatory Best Picture nomination. Glibness aside, Baz Luhrmann's Elvis is superior to mediocrities like Bohemian Rhapsody for several reasons, which will likely be reflected in Elvis' technical nominations in categories like Best Costume Design, Best Production Design, and Best Editing. Still, it's just a little too slick and formulaic to get a win for Best Picture, or even a nomination for Best Director.
Where Elvis is really competitive above the line is in the Best Actor race. Despite being only 30 years old while slipping into the King of Rock 'n Roll's jumpsuit, Austin Butler gives a towering performance as Presley that made him a star overnight. We'd also personally argue it's a more compelling turn than the one that got Rami Malek the same Oscar in 2019 for playing Freddie Mercury. But can Butler beat both Farrell and Fraser? We suspect so, if only because those more seasoned leading men might cancel each other out in the votes.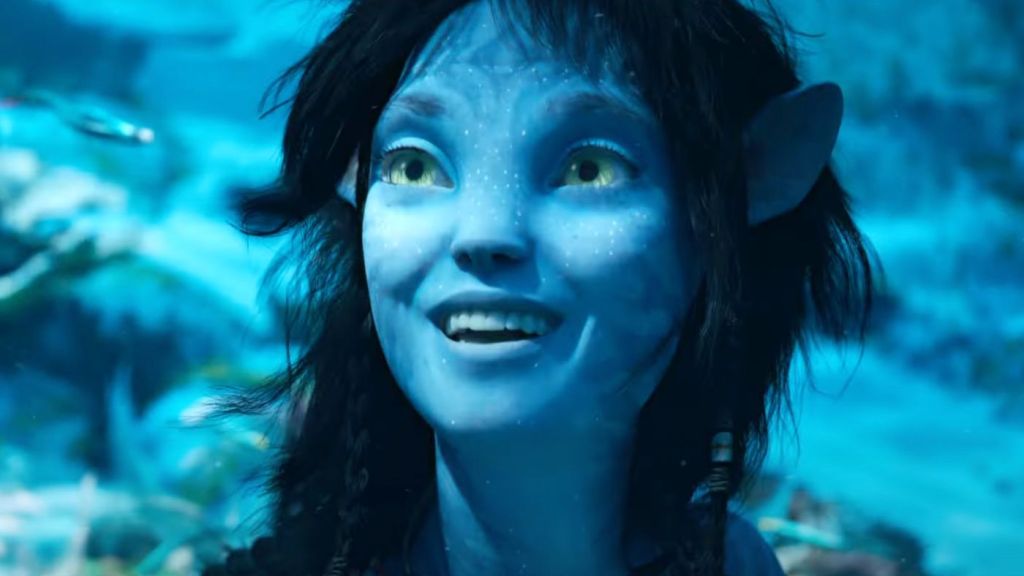 Avatar: The Way of Water
Let it never be said that I bet against James Cameron. Even so, I feel sheepish for acknowledging last month that the odds were steeper for Avatar: The Way of Water to cross $2 billion (an arbitrary threshold Cameron set for himself while doing publicity). As of press time, that still hasn't happened, but given Avatar 2 has already grossed $1.5 billion in 20 days, even suggesting it could struggle past that benchmark appears foolish in retrospect. Once again, Cameron is the king of the world, and an Avatar movie is the biggest hit of the year.
For that reason, Avatar: The Way of Water is a lock for a Best Picture nomination like the 2009 film before it. Unlike the 2009 film though, the far more traditional Top Gun: Maverick stands in The Way of Water's path to become the dazzling blockbuster that gets the top prize. Still, The Way of Water is a lock for winning Best Visual Effects and should pick up many more technical nominations. Additionally, Cameron could still slide into the fifth Best Director slot—although I personally suspect it'll go to either Gina Prince-Bythewood or Sarah Polley.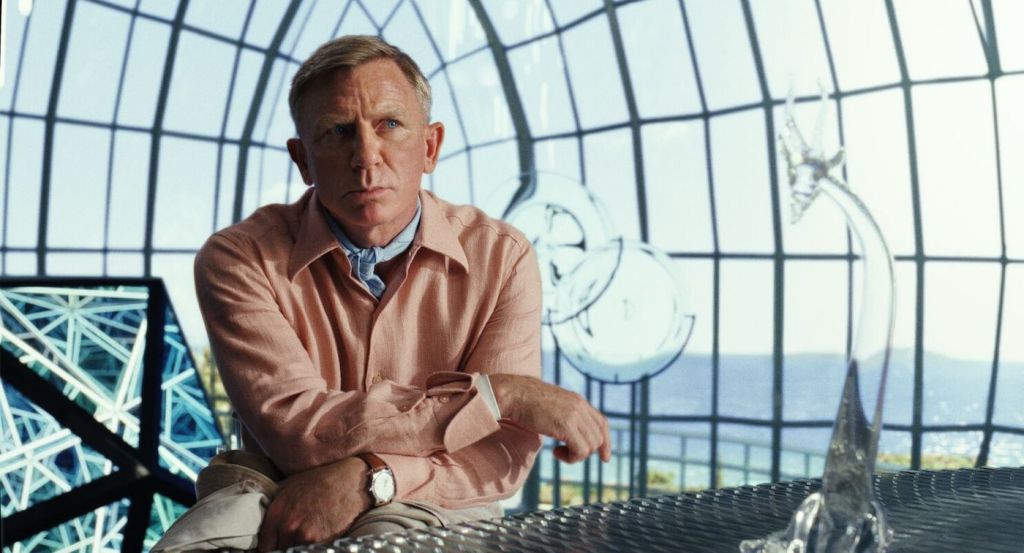 Glass Onion
For those who don't love movies about space whales, Rian Johnson's Glass Onion was the film of the holiday season, playing on near repeat in some households thanks to Netflix paying $400 million for the Knives Out sequels.
Glass Onion is a hit and also satisfyingly clever. However, I suspect it's too frothy to be competitive for any major awards, including Best Adapted Screenplay, though a nomination looks likely. Still, it will probably claim one of the 10 potential slots available for a Best Picture nomination… albeit even that isn't guaranteed in our mind.
The Woman King
Like Glass Onion, The Woman King is a crowdpleaser on the bubble of getting in for a Best Picture nomination. It too is a throwback to the kinds of movies "they used to make," in this case historical war epics which would win Best Picture in decades past, a la Braveheart (1995) and Gladiator (2000). Unlike those movies, The Woman King shines a light on a less trodden Hollywood path, in this case the all-woman fighting force of the Agojie in the kingdom of Dahomey. Personally, we suspect The Woman King gets in, especially since it grossed $67 million domestically, which looks pretty spectacular when compared to movies like The Fabelmans, Tár, or The Banshees of Inisherin.
Still, where The Woman King should be most competitive is in several technical categories, including Best Costume Design, and Best Hair and Makeup. We also are going to predict Viola Davis gets in for Best Actress in the fourth or fifth slot. And wouldn't it be marvelous if director Gina Prince-Bythewood beat out James Cameron for the fifth slot in their category?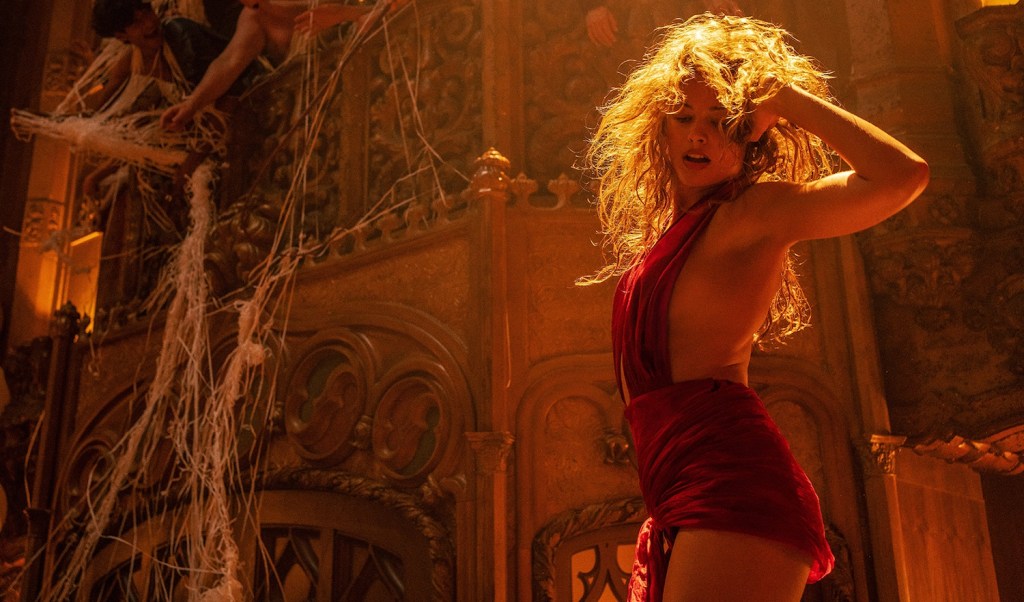 Babylon
Damien Chazelle, the Oscar-winning director behind buzzy awards darlings like Whiplash and La La Land, makes a lavish period piece set during the silent era of 1920s Hollywood. How could this not be an Oscar frontrunner for Best Picture? Well, for starters, no one predicted how hard or nihilistic the La La Land filmmaker could go. If that previous near Best Picture winner was a love letter to the iconography of Golden Age Hollywood, here is the seething post-script that slips beneath the artifice to revel in the decadence, excess, and sometimes excrement.
That type of cynicism is always a tough sell to older Oscar voters, particularly those who want to cling to the rosier image of their industry. It also doesn't help that Babylon divided critics (I dug it!) and then suffered a brutal opening weekend at the box office. To date, it's grossed only $10 million in the U.S. That puts it on the bubble of even getting a Best Picture nomination, never mind a win. Nevertheless, it should pick up several technical award nominations, including for Best Cinematography, Best Costume Design, Best Hair and Makeup, and if there's any justice in the world, a definite win for Best Original Score.
Among the cast, the only one who seems likely to be nominated is Margot Robbie for Best Actress, and even that isn't a lock. Brad Pitt has an outside chance to sneak into the fifth slot for Best Supporting Actor, but I don't think he'll make it.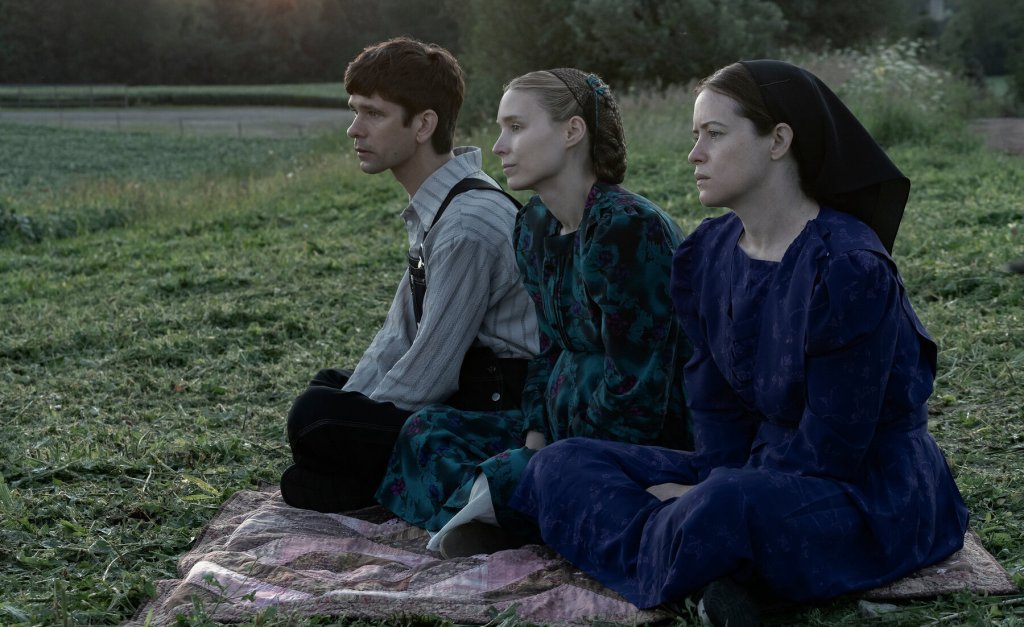 Women Talking
Sarah Polley's challenging drama about the women of a Mennonite colony realizing that the men of their community have been drugging and raping them for years, and dealing with the fallout from that revelation—where they debate if they leave the colony or fight for it—is not a movie for everyone. Given its honestly quite talky premise, I'd typically include Oscar voters in that qualifier. And, indeed, it's on the bubble by my count of getting into the Best Picture nomination race.
However, Polley's script, which is based on a novel by Miriam Toews, is exquisite. While I think it might just miss out on a Best Picture nomination, Polley is one of the frontrunners for the Best Adapted Screenplay category. Co-stars Jessie Buckley and Claire Foy also appear likely to get Best Supporting Actress nominations too, with Buckley in particular in the best position to upset Kerry Condon for The Banshees of Inisherin.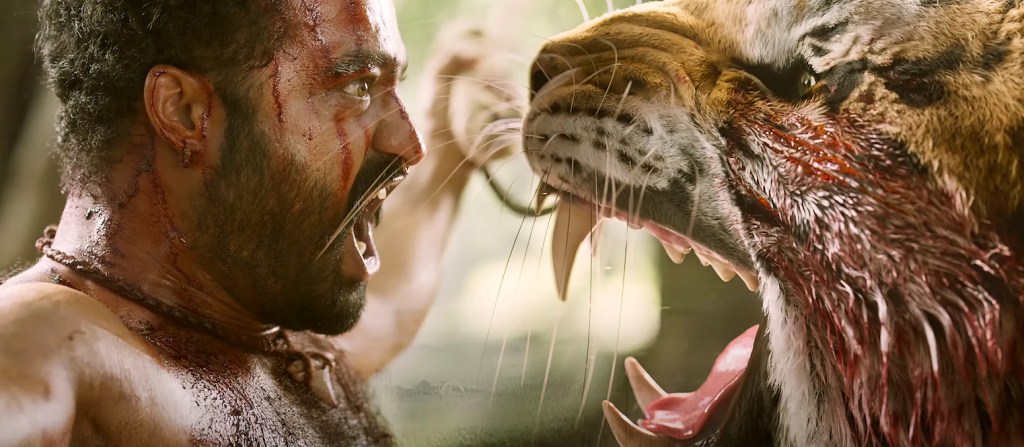 RRR
Fans of international cinema will tell you they're rooting for S.S. Rajamouli's RRR to pull out a surprise Best Picture nomination after India chose not to submit it for the Best International Film category. I'd love to see it happen, and it's not out of the realm of possibility, especially after Babylon flopped. Yet precedent suggests this is a longshot that won't come to pass. That said, I'm rooting for "Naatu, Naatu" to get into the Best Original Song race.
All Quiet on the Western Front
Another foreign language film, All Quiet on the Western Front is arguably the frontrunner in the Best International Film category. It may win there too (although I'm personally rooting for Decision to Leave), but if there is one international film in the Best Picture race, the grassroots hype for RRR is louder.
Triangle of Sadness
Ruben Östlund's vicious satire of the rich and one percent won over international audiences last fall. Its bleak cynicism paired with an ultimately ambivalent tone may have a tougher time winning over Oscar voters, even with the Palme d'Or award. Perhaps a Best Original Screenplay nomination, however, is in the cards.
Aftersun
Charlotte Wells and A24's domestic drama with coming of age elements is the darling of critics, but it's too reserved and introspective for traditional Academy tastes. I suspect it walks away with no nominations.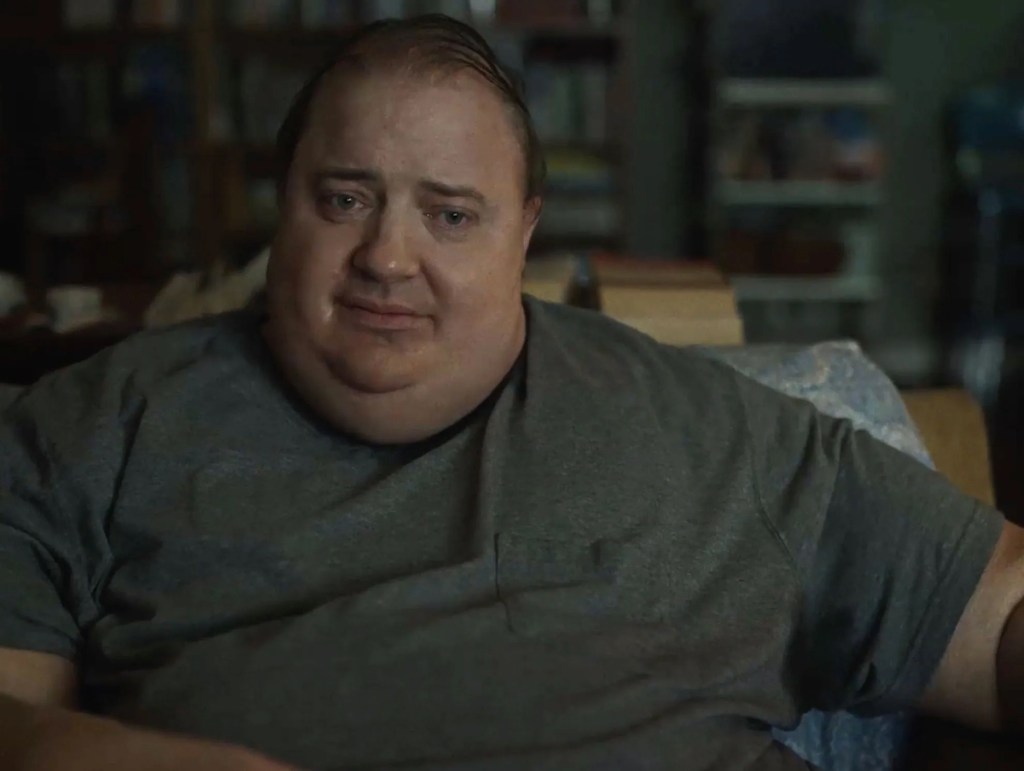 The Whale
Darren Aronofsky's The Whale is a grim piece of Oscar bait that leers at its subject with revulsion while claiming to be a movie about compassion and telling the truth. In other words, it's a movie that can't be honest with itself. The only nomination it will probably get is Fraser for Best Actor. If the movie was even a modicum better, I'd daresay he would win too because of the appealing comeback narrative of Fraser's career… As it is, I give the advantage to Butler and Farrell.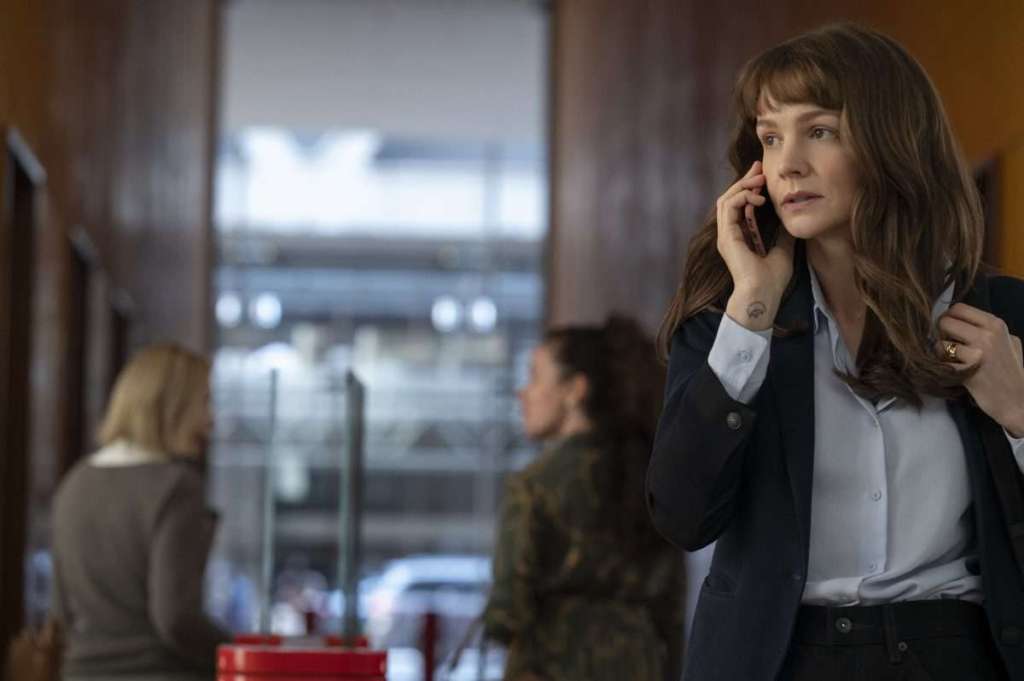 She Said
A personal favorite, She Said is an engrossing journalism procedural about how The New York Times reporters Jodi Cantor and Megan Twohey knocked down the first domino of Hollywood privilege that protected Harvey Weinstein. You'd think a voting body that gave Harvey so many Oscars would like to reckon with that publicly, but as She Said was one of the biggest box office flops of 2022—opening wide to largely empty theaters that couldn't find an audience eager for a #MeToo drama—it seems all momentum has vanished. Even Carey Mulligan's searing turn as Twohey looks like a longshot for a Best Supporting Actress nomination.
Black Panther: Wakanda Forever
Black Panther made history again when it became the first superhero movie to be nominated for Best Picture in 2019. And unless you also count Joker as a superhero movie, it will likely remain the only one since Marvel's good (but not great) sequel has faded from memory in the cultural zeitgeist after only a handful of months. Despite that, do not count out Angela Bassett, who as Queen Ramonda gets a meaty speech and walks away with the whole film. We hope she does secure that fifth Best Supporting Actress slot. Otherwise, this will probably get a number of technical nominations, including Visual Effects, plus a decent shot at winning Best Original Song thanks to Rihanna.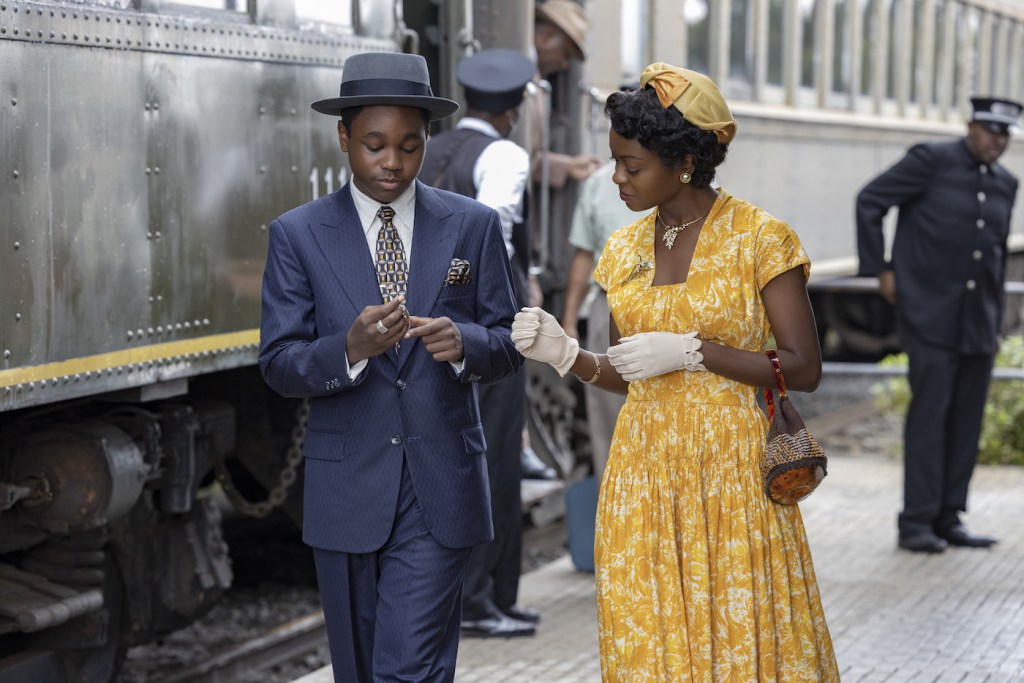 Till
Till is a strong, if bitterly devastating, movie about Mamie Till (Danielle Deadwyler), the mother of Emmett Till. Emmett was a young Black man who was brutally tortured and lynched in Mississippi because he whistled at a white woman, and his mother tenaciously sought justice from a state that would never give it to her in the era of Jim Crow. Deadwyler is unforgettable as Mamie and will be nominated for Best Actress (if voting was more honest, she should even be a frontrunner). However, that may be the lone area where the movie competes.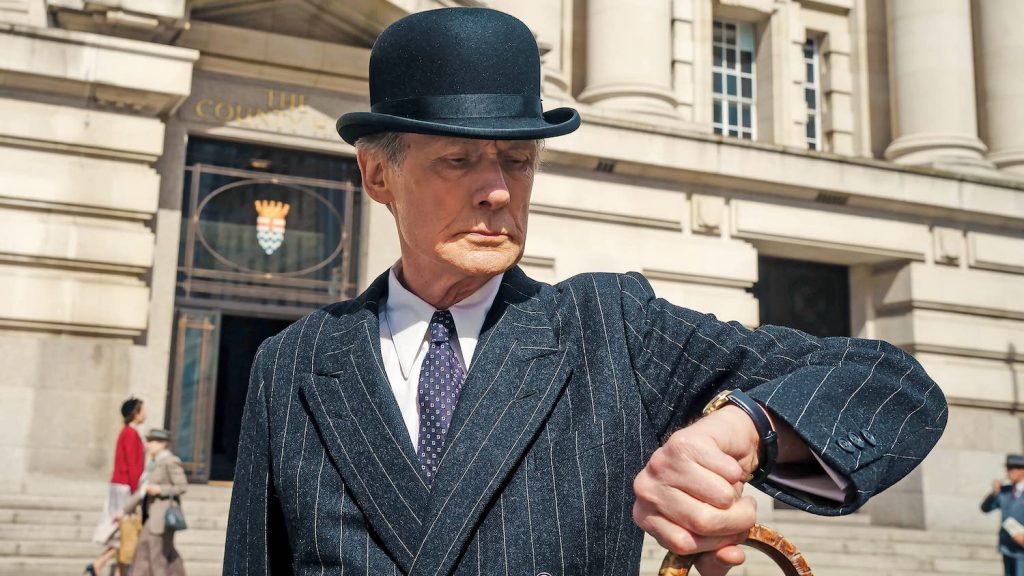 Living
I loved Living, the unlikely British (and even then, exceedingly English) remake of Akira Kurosawa's Ikiru. Bill Nighy's astonishing performance as Mr. Williams will be recognized in the Best Actor race. Alas, that will likely be its only nomination outside of a dark horse chance for Kazuo Ishiguro in the Best Adapted Screenplay category.
Nope
Jordan Peele won an Oscar for Get Out, and there are those of us who believe Lupita Nyong'o was robbed of a win, never mind a nomination, for Us. With that said, his third and most ambitious film to date is unlikely to receive any major nominations, although being ignored for even Best Visual Effects is a shame.