Features
Yellowstone: Other Shows to Watch Next
After finishing Yellowstone season 4 there are many other shows to watch that feature operatic family drama, homesteading, and cowboy hats.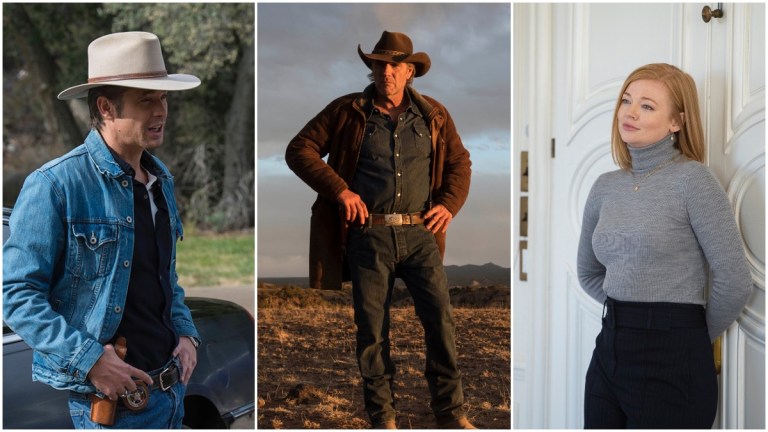 You may have heard it by now but Yellowstone is a big deal. We're not talking about the American national park (though that is also a big deal) but rather the Paramount Network series. This Kevin Costner-starring modern Western was a surprise hit from the beginning but reached new ratings heights in its most recent fourth season.
Yellowstone is so successful that the series, created by ascendant writer/director Taylor Sheridan, is set to be spun off several times. The first spinoff is prequel 1883, which is streaming on Paramount+. The next will be another modern day tale called 6666. Paramount knows a good thing when it has it and soon there will be more Yellowstone than you can shake a cattle prod at.
Before all those inevitable spinoffs, sequels, and simulacra arrive, however, Yellowstone fans might need another fix. And that's where we come in! Here we've gathered several other shows that are not in the Yellowstone universe but still feel like Yellowstone in one way or another. Check out our choices below and let us know what else is on your post-Yellowstone viewing schedule.
Justified
Watch on: Hulu (US) and Amazon Prime Video (UK)
Justified and Yellowstone are similar in an aesthetic sense. Both are modern day Westerns in which adult characters wear anachronistic Stetson cowboy hats. What they do while wearing those Stetsons, however, is another thing entirely. Violence and action occasionally pop up on Yellowstone as the Duttons do whatever it takes to keep their ranch. On Justified though, that violence is a feature. Justified is a near-perfect six-season series that aired on FX in the mid-2000s. It's adapted from the works of crime fiction novelist Elmore Leonard and stars Timothy Olyphant as U.S. Marshal Raylan Givens. After an unfortunate gun-drawing incident in Miami, Raylan is forced to return home to the pastoral Harlan County, Kentucky to keep tabs on petty criminals and the Dixie Mafia alike. Justified is quick, funny, and relentlessly entertaining. Like Yellowstone, it understands how much a rural setting can enrich a fairly archetypal story. – Alec Bojalad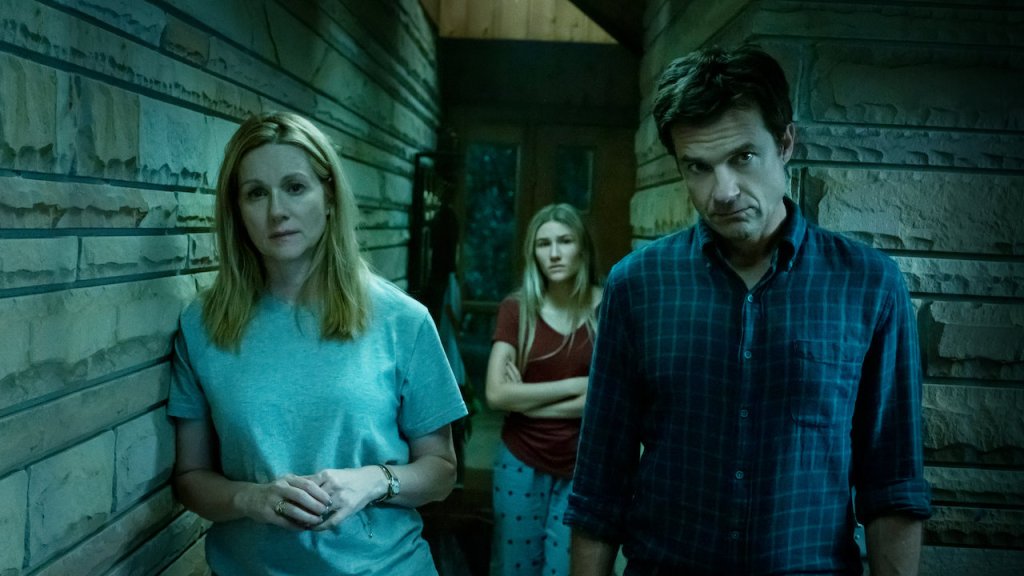 Ozark
Watch on: Netflix
Travel a thousand miles and change in a south-easterly direction from the Yellowstone Ranch and you'll come by the Snell Farm in Central Missouri. It's the home of Jacob and Darlene, local figureheads with deep family roots who'll stop at nothing to protect their land. The Snells are ruthless, terrifying and – when the occasion calls for it – murderous, but they're far from Ozark's biggest threat. That would be the Mexican drug cartel for which financial advisor Marty Byrde launders millions of dollars while posing as a legitimate businessman and family man. Ozark's characters might be on the wrong side of the law, but their struggles and the Duttons' are just the same: survival, staying afloat and protecting what's yours. – Louisa Mellor
Succession
Watch on: HBO Max (US) and Sky TV (UK)
Beyond all the beautiful set dressing of the big Montana sky and cowboy attire, Yellowstone really comes down to family, business, and the often toxic inter-mingling of the two. In that respect, it's not too dissimilar from one of the other major dramatic hits on television right now: HBO's Succession. Just as the Dutton family struggles to maintain their hold on their land from forces within and without, so too does the Roy clan try to hang onto their massive media empire. Through three seasons, Succession has been a highly bingeable, soap operatic dramedy about three (or sometimes four) messed up kids who are just trying to get that elusive kiss from daddy. – AB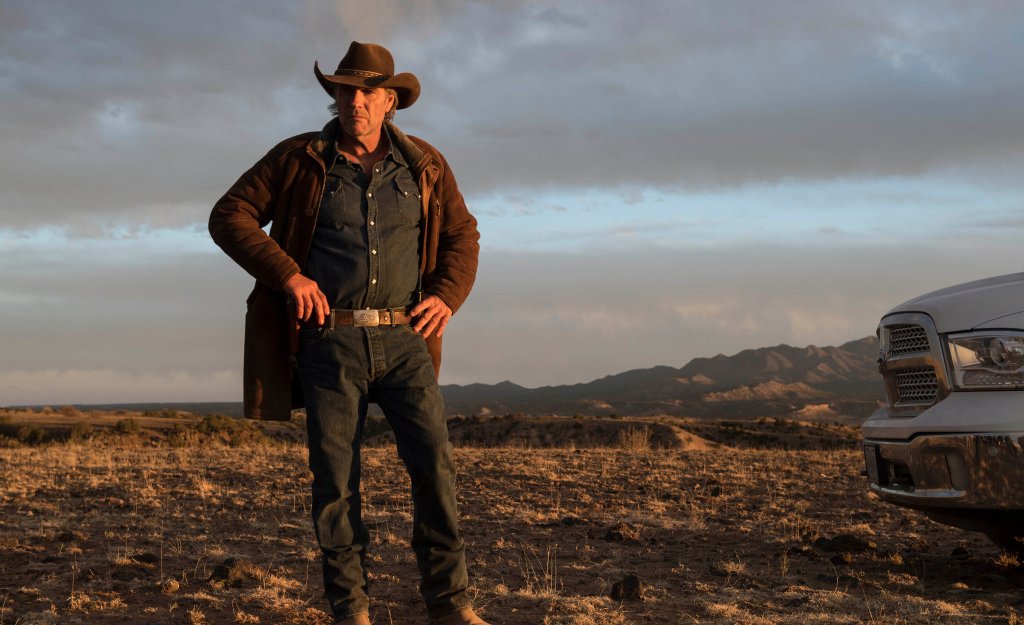 Longmire
Watch on: Peacock (US) and Apple TV (For purchase in the UK)
Longmire falls under the Justified category as it's more of a crime drama than a family business drama. Still, it makes a wonderful complement for Yellowstone fans looking to stay in the modern Western genre. Based on a series of books from Craig Johnson, Longmire stars Robert Taylor as Walt Longmire, the sheriff of the fictional Absaroka County in Wyoming. Throughout four seasons on A&E (and two on Netflix), the series brings a throwback wild Western lawman perspective into the morally gray modern world. Like Yellowstone, Longmire also benefits from the services of an impressive supporting cast which includes Katee Sackhoff, Lou Diamond Phillips, and Zahn McClarnon. – AB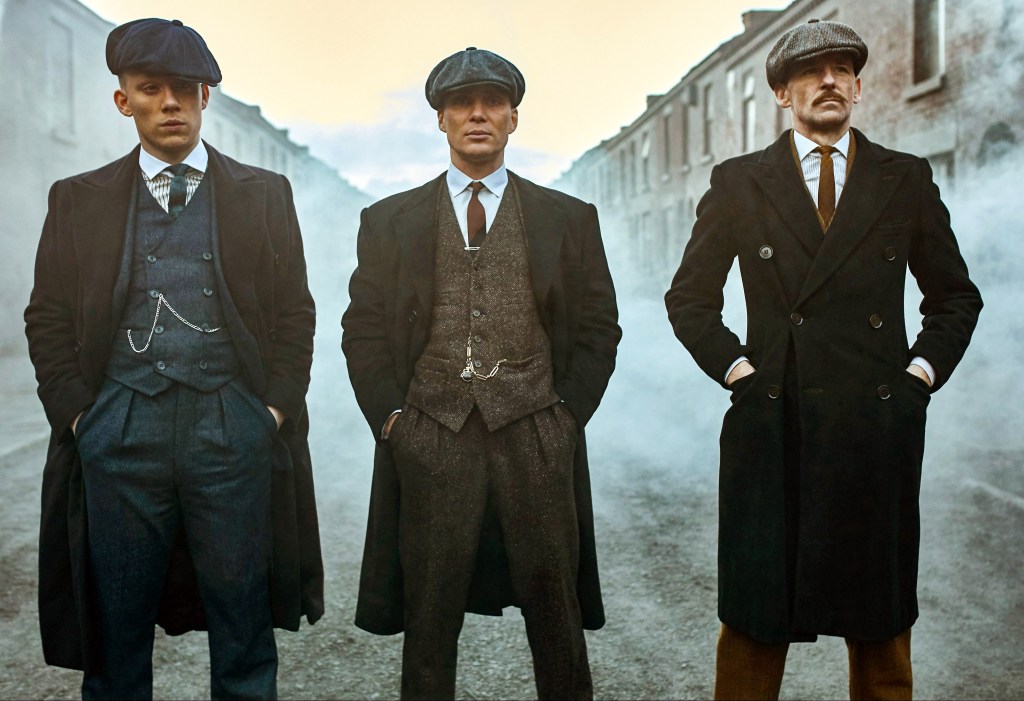 Peaky Blinders
Watch on: Netflix (US) and BBC iPlayer (UK)
The industrial heart of Birmingham, England may not be the plains of Montana, and the Peaky Blinders may be 1920s gangsters instead of modern-day ranchers, but the Shelbys have plenty in common with the Duttons. Both are family businesses struggling to keep a foothold on their territory, beset by threats from people trying to take what they have. Both families are led by patriarchs trying to navigate complicated rivalries, long-running feuds, and violence. John Dutton and Tommy Shelby each seek to control wayward relations with an eye on their crown and their own ideas for the future. And that's before we come to the horses. Romany gypsies on their mother's side, the Shelbys come from the land, and horses are the only religion Tommy has left after serving in the trenches of WWI. In Peaky Blinders' very first scene, he rides one like a cowboy through the city slums, announcing the Western-like scale and mythology of the saga to come. – LM
Fargo Season 2
Watch on: Hulu (US) and Netflix (UK)
You can – and should – watch every season of Noah Hawley's darkly comic crime anthology drama Fargo, but the one that really scratches the Yellowstone itch is season two. That's the 1970s-set story of the Gerhardts, a North Dakota crime family whose future is thrown into doubt after their patriarch suffers a debilitating stroke. As two Gerhardt sons battle for supremacy, matriarch Floyd Gerhardt (the brilliant Jean Smart) attempts to fend off a Kansas City crime syndicate trying to steal their patch. Add to that Ted Danson, Kirsten Dunst, Jesse Plemons, Succession's Kieran Culkin and more, in a story of state troopers, grisly murders, UFOs, and good folk trying to self-actualize. – LM
Deadwood
Watch on: HBO Max (US) and Apple TV (For purchase in the UK)
In terms of TV Westerns, perhaps no other is as iconic or influential as HBO's Deadwood. Premiering in 2004 and running for three seasons, this David Milch drama was set in the very real 1870s pioneer town of Deadwood, North Dakota and followed along as characters (both real and fictional) somehow built a society out of nothing other than American dust and a simple lie agreed upon. Deadwood has more in common with Yellowstone prequel 1883 than it does with the flagship series. In fact, we wouldn't be surprised if the late 19th century Duttons eventually paid a visit to South Dakota. In terms of capturing the essence of the Wild West, Deadwood is every bit as important a prequel to Yellowstone as 1883 is. – AB
The Son
Watch on: Hulu (US) and Amazon Prime Video (For purchase in the UK)
Based on a novel by Philipp Meyer, AMC's The Son is a surprisingly effective Western TV throwback. Pierce Brosnan stars as Eli McCullough, a Texas cattle baron who decides to try out his luck in the burgeoning early 20th century Texas oil industry. The show frequently flashes back to the mid-1800s, in which a young Eli was kidnapped by Comanches, and follows how he can't quite connect with his son because of it. Though The Son is set in the past and covers the oil industry rather than ranching (something that modern day Yellowstone spinoff 6666 is set to do as well), its depiction of generational trauma in the West makes it a helpful companion piece to the Dutton family saga. – AB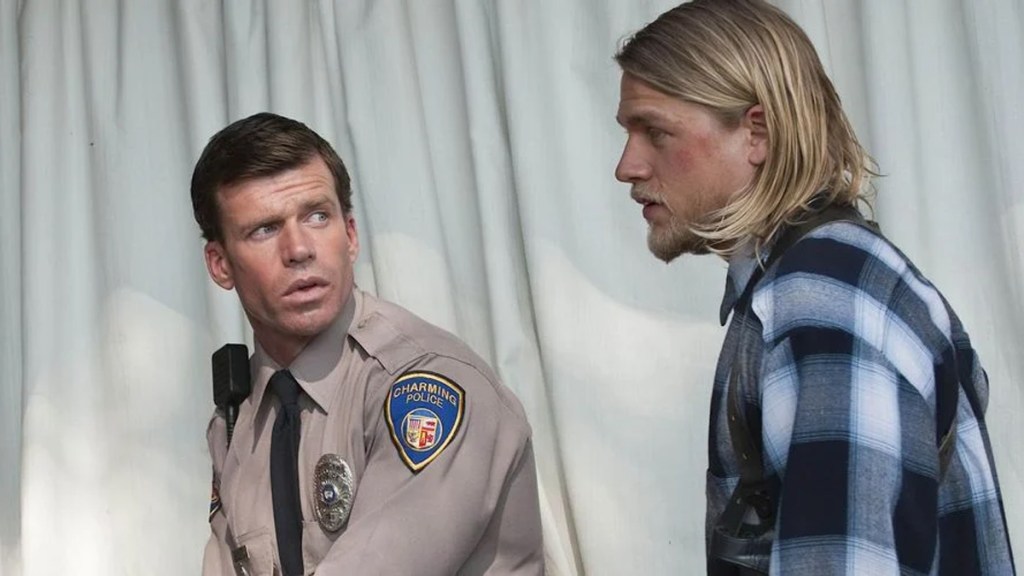 Sons of Anarchy
Watch on: Hulu (US); Disney+ (UK)
Where better to get a fix of Yellowstone's creator (and horse trader Travis Wheatley) than one of his pre-screenwriting roles? Taylor Sheridan plays Deputy Chief of Police David Hale in motorcycle gang drama Sons of Anarchy, a show that shares plenty of DNA with the Paramount hit. Loyalty, brotherhood, legacy, battles for supremacy… Jax Teller deals with it all as he struggles to navigate leadership of a California motorcycle gang following the death of its president, his father. They may ride Harleys and not horses, but these outlaws speak the language of ranchers. This slick, violent family drama filled with badass characters and heady shocks, it's a better pick-me-up than a Beth Dutton smoothie.
Hatfields & McCoys
Watch on: Starz and Apple TV (for purchase in the UK)
Yellowstone's arrival in 2018 came with no small excitement about movie star Kevin Costner's first ever television role. Not so: Costner's actual TV debut was in 2012 miniseries Hatfields & McCoys, which tells the now-legendary story of a bloody 19th century family feud between two West Virginia-Kentucky families. Costner plays Hatfield patriarch 'Devil' Anse opposite Bill Paxton as Randall McCoy in the violent, smoke-filled three-episode drama. Hatfields & McCoys can also claim another first as the History Channel's scripted drama debut, meaning it blazed a trail for the hugely successful Vikings (another good steer for fans of battling dynasties on TV). This gritty saga about two warring Appalachian families attracted plenty of awards nominations and scored Costner a well-deserved Emmy for Best Actor, making it a must for fans of John Dutton. – LM