Features
15 Oscar Movies That Were Nominated for Multiple Awards but Won Nothing
From Martin Scorsese and Steven Spielberg hits to an all-time Christmas classic, these are the films that seemed poised to win big at the Oscars but didn't.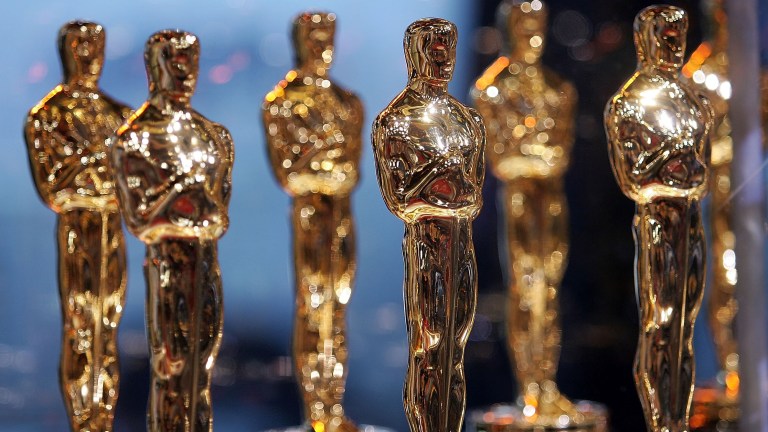 In much the same way you can't make an omelette without breaking a few eggs, you can't have the Oscars without breaking a few hearts along the way.
Over the years, a glut of films have swept the board at the Academy Awards. In 1991, The Silence of the Lambs became the first and so far only horror film to win Oscars in all five major categories: Best Picture, Best Director, Best Actor, Best Actress, and Best Adapted Screenplay. Titanic, of course, won 11 Oscars in 1998 with James Cameron naturally declaring: "I'm the King of the World!" 
More recently still, movies like Slumdog Millionaire and Gravity took home a slew of Oscars for their efforts. But while the movies that take home the night's big awards continue to live long in the memory – Crash aside – it's worth not just sparing a thought for the also-rans and nearly men but the films that went into the night's proceedings with hopes of success on multiple fronts but ultimately came away with nothing.
It's a list featuring an all-time Christmas classic, an ill-advised sequel and, perhaps most astonishing of all, the work of legends like Stanley Kubrick, Alfred Hitchcock, Steven Spielberg, and Martin Scorsese.
15. Dr. Strangelove (1964) – 4 Nominations 
Stanley Kubrick's masterful satire about the fear surrounding the Cold War and the potential for nuclear armageddon that surrounded it remains as pertinent today as it did nearly 60 years ago. But despite Peter Sellers earning a Best Actor nomination for his brilliantly deranged performance and Kubrick ending up among the nominees for Best Adapted Screenplay, Best Picture, and Best Director, they both came away empty handed. Kubrick never won the Best Director Oscar. If any of his films warranted the award, it was this one.
14. Psycho (1960) – 4 Nominations 
Psycho was ahead of its time in ushering the horror genre into mainstream cinema. However, it was probably a little too ahead of its time for the Academy. Though Alfred Hitchcock was nominated for Best Director and Janet Leigh scored a Best Supporting Actress nom, it was not included in the Best Picture category and, despite earning two other nominations for Best Art Direction: Set Decoration, Black-and-White and Best Cinematography: Set Decoration, Black-and-White Psycho struck out in all four. As Marty McFly would say: "I guess you guys aren't ready for that yet (but your kids are gonna love it)."
13. It's A Wonderful Life (1946) – 5 Nominations 
In hindsight, it's astonishing to think It's A Wonderful Life would go without an Oscar win. Especially as it was nominated in five categories, including Best Picture and Best Director, with Jimmy Stewart also earning a Best Actor Nomination for his troubles.
But it's important to remember that the movie wasn't all that well received on release, with a combination of mixed reviews and a disappointing box office return likely playing a role in it losing out. Instead, The Best Years of Our Lives, a post-WWII drama about three veterans struggling to adjust to civilian life, took four of the five categories It's A Wonderful Life was nominated in. In fact, the Jimmy Stewart classic would only become a Christmas staple in the 1970s when the rights to the film entered the public domain and was broadcast on television over the holidays.
12. The Wolf of Wall Street (2013) – 5 Nominations 
Scorsese received an eighth Best Director nomination for The Wolf of Wall Street but missed out. While the director's barren run had already ended with 2007's The Departed, Leonardo DiCaprio's drought continued, with Matthew McConaughey beating him to the Best Actor gong that year for Dallas Buyers Club. It was DiCaprio's fifth best actor nomination with no win up until that point. 
The debauched nature of The Wolf of Wall Street's subject matter may well have played a part in it also missing out on the Best Picture and Best Adapted Screenplay Oscars, though the biggest snub was reserved for Jonah Hill who, despite a career-best performance as Donnie Azoff, lost out to McConaughey's Dallas Buyers Club co-star Jared Leto. 
11. Nebraska (2013) – 6 Nominations 
Alexander Payne's beautifully observed black-and-white comedy drama looked a shoo-in for at least one award after its star, Bruce Dern, took home the Best Actor gong at the Cannes Film Festival. But, like DiCaprio before him, Dern was a victim of the McConaissance, with Dallas Buyers Club hogging the limelight. 
Nebraska was nominated for six Oscars, including Best Picture, Best Director, Best Original Screenplay and Best Cinematography. June Squibb also received a Best Supporting Actress nomination but found herself up against Lupita Nyong'o for 12 Years A Slave. She never stood a chance. 
10. Double Indemnity (1944) – 7 Nominations 
Much like Psycho, Double Indemnity was in the wrong place at the wrong time. Directed by Billy Wilder based off a script co-written by Raymond Chandler, this scuzzy tale of infidelity and murder was at odds with the tastes of the Academy at the time. They much preferred the feel good Bing Crosby musical Going My Way and made that abundantly clear by nominating star Barry Fitzgerald for both the Best Actor and Best supporting Actor Oscars – something that is no longer allowed today.
It didn't help that Double Indemnity made considerably less at the box office. Despite missing out on every category it was nominated for at the Academy Awards that year, Double Indemnity has grown in stature in the years since. 
9. The Godfather Part III (1990) – 7 Nominations 
More Oscar wins always looked unlikely for the long-delayed third installment of Francis Ford Coppola's epic gangster family trilogy, particularly after the movie received rank reviews. 
Yet, in truth, the sequel's subsequent snubbing was largely forgotten following an Oscars that saw Kevin Costner's Dances with Wolves sweep the board. In doing so, it beat out what was arguably the superior film, and certainly the best gangster movie of the year, Goodfellas, though Joe Pesci did earn a Best Supporting Actor Oscar for his psychotic efforts.
In doing so, he beat out Andy Garcia, who, of the 7 nominations The Godfather Part III received, was probably the most worthy of receiving an Oscar for his breakout turn as Vincent Corleone. 
8. The Shawshank Redemption (1994) – 7 Nominations 
Another movie that went unappreciated on the big screen, The Shawshank Redemption turned out to be one of the most rented VHS videos of 1995 and has become a bonafide and much beloved Stephen King classic in the years since. 
As is often the case, Shawshank's failure to land a single Oscar was largely down to the success of another movie. In this case, it was Forrest Gump, with Tom Hanks beating out Morgan Freeman to Best Actor and also triumphing in the Best Picture and Best Editing categories. Quite how Tim Robbins didn't at least land a Best Supporting Actor nomination is unclear, though he would have faced stiff competition given that Ed Wood star Martin Landau beat Samuel L. Jackson's iconic performance in Pulp Fiction.
7. The Elephant Man (1980) – 8 Nominations 
David Lynch's touching drama focusing on the real life exploits of Joseph Merrick received multiple nominations including for Best Picture and Best Director. John Hurt also landed a Best Actor nomination for his performance as the disfigured Merrick. 
Though it came away with nothing, the film did generate some notable uproar over the fact the makeup work in creating Merrick went unnoticed. A letter was even sent to the Academy's Board of Governors demanding that those who worked on the prosthetics receive an honorary award. Though the Academy refused to do this, the protest did result in a new makeup category being introduced the following year, in recognition of the increasingly elaborate effects work being done.
6. The Remains of the Day (1993) – 8 Nominations 
Just a couple of years on from winning the Best Actor Oscar for The Silence of the Lambs, Anthony Hopkins found himself nominated again for an altogether different and significantly more restrained performance as an emotionally repressed butler torn between his feelings and a sense of loyalty. 
Emma Thompson also earned a Best Actress nomination for her performance in this James Ivory-directed classic based on the Kazuo Ishiguro novel of the same name. Unfortunately, in a year featuring Schindler's List, Philadelphia, and The Piano, this understated yet exquisitely realized drama was unfairly overlooked.
5. Gangs of New York (2002) – 10 Nominations 
A movie that had been some 24 years in the making for Scorsese, Gangs of New York failed to yield the awards success many may have been hoping for. While Scorsese once again missed out on the big awards, he had reason to feel aggrieved after the ever-controversial Roman Polanski beat him to the Best Director award for The Pianist. 
The musical drama Chicago, meanwhile, claimed the Best Picture award in a decision that has not aged especially well. Daniel Day-Lewis lost the Best Actor Oscar to The Pianist's Adrien Brody, who became the youngest ever recipient of that particular Academy Award. Neither Cameron Diaz or Leonardo DiCaprio were deemed worthy of a nomination, while Gangs of New York missed out on a glut of technical awards, with Chicago beating them out in no fewer than six categories. 
4. True Grit (2010) – 10 Nominations 
On paper, Ethan and Joel Coen's remake of the John Wayne classic True Grit had all the makings of a major Oscar winner. A box office success that went on to become one of the highest grossing Westerns of all time, it featured a stellar lead performance from Jeff Bridges and, in the Coens, had a pair of filmmakers seemingly attuned to the tastes of the Academy.
Yet, in reality, True Grit was facing a huge amount of competition from movies like Black Swan, The Social Network, and The King's Speech. Meanwhile, the fact Bridges had won the Oscar for Crazy Heart just a year earlier made back-to-back success less likely. Moreover, the Coens had recently swept the board with No Country for Old Men. Despite 10 nominations, the aforementioned frontrunners, as well as movies like The Fighter and Inception, ensured True Grit suffered a shutout.
3. American Hustle (2013) – 10 Nominations 
Despite a stellar soundtrack, a few extravagant wigs, and some big and brash performances from the likes of Christian Bale and Jennifer Lawrence, American Hustle didn't quite add up to the sum of its parts for the Academy. It was up against a strong field of contenders that included Gravity, 12 Years A Slave, and Dallas Buyers Club, and those three movies ended up taking the majority of the major awards at that year's ceremony.
In truth, filmmaker David O. Russell was not helped by the fact his previous film Silver Linings Playbook had been released a year earlier to more significant acclaim. Chief among those praised was Lawrence, who landed the Best Actress Oscar for her troubles. Despite American Hustle's four leads being nominated for an Oscar, the quartet all missed out, with Lawrence's win the previous year arguably denying her a justified second award. Russell, meanwhile, missed out on the Best Director Oscar for a third time.
2. The Turning Point (1977) – 11 Nominations 
This long-forgotten ballet drama has earned a place in Oscars ignominy for being one of two films to earn 11 nominations but no Academy Awards.
Starring Anne Bancroft and Shirley MacLaine, this story of a former ballet dancer confronting her decision to retire in order to have a family may have sat well with critics and audiences but it barely stood a chance at the Oscars.
Instead, the main awards went to films like Annie Hall, Star Wars, and Close Encounters of the Third Kind. Though it may seem harsh, all three have lived longer in the memory. 
1. The Color Purple (1986) – 11 Nominations
Steven Spielberg's epic coming-of-age period drama about a Black woman from the South struggling through abuse and a loss of identity earned plenty of positive reviews, even if some felt the director had taken an overly sentimental approach to Alice Walker's source material of the same name. 
The fact Whoopi Goldberg missed out on the Best Actress Oscar for her performance as Celie may seem odd given that she later won for her performance in Ghost, but in truth The Color Purple rarely gets a mention when discussing Spielberg's best work. It lost out to Sydney Pollack's Out of Africa, which won 7 of the 11 awards it was up for yet, in truth, has also been largely consigned to history in the years since.