Features
The Departed Almost Had a Ray Liotta and Martin Scorsese Reunion
Martin Scorsese's Goodfellas centered on Ray Liotta's wise guy. What could he have brought to the periphery of The Departed?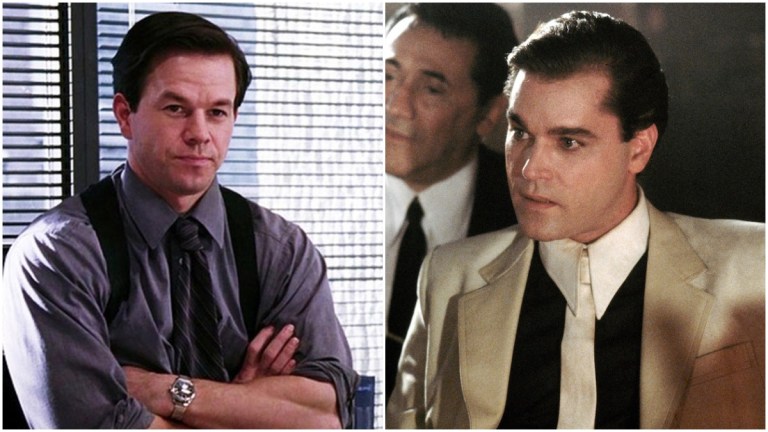 Ray Liotta mixed affable identifiability with mobster menace for his role as Henry Hill in Martin Scorsese's Goodfellas. It is one of the reasons the film became the gangster classic it is today. The director got what he wanted from an actor who knew how to give. It was the only time they worked together. But they almost pulled off at least one other job, and it may even have nabbed an extra Oscar. The actor who played it in The Departed certainly got a nomination.
An Americanized remake of the 2002 Hong Kong thriller Infernal Affairs, The Departed was the first remake of a foreign film to win the Best Picture Academy Award. It was also Scorsese's first Best Picture win. He didn't film it in New York, however, where so many of his most signature pieces are set. William Monahan's screenplay for The Departed was loosely based on Boston's real-life Winter Hill Gang. Frank Costello is based on Irish-American gangster Whitey Bulger, who was later played by Johnny Depp in Black Mass (2015).
As Scorsese's 2006 blend of cop and robber crime and corruption, The Departed had everything. Mobsters posing as cops, wannabe cops pretending to be gangsters, secret identities, double lives, multiple twisted endings, a true-life centerpiece, Jack Nicholson, and Leonardo DiCaprio. Scorsese joked at openings that it even had a plot, the first of his modern crime movies structured that way. Pour Matt Damon, Martin Sheen, and Alec Baldwin into the concrete, and it dries into a street crime masterpiece.
Mark Wahlberg is at his most natural in the role of Sean Dignam, a South Boston police sergeant who's on nobody's side. Even during shooting, Wahlberg was so believable, when he fell back into the Boston accent he usually had to hide, Scorsese said audiences would need subtitles. Yet Scorsese's original choice for the role was Liotta. The central star of Goodfellas had to turn down the part due to scheduling conflicts.
Scorsese apparently watched Rescue Me, a very popular show about New York City firefighters, which ran for seven five seasons, because after the Newark, New Jersey-native Liotta turned it down, the role of Dignam was offered to Denis Leary, another Boston native. Movies are like that. Nicholson wasn't Scorsese's first choice for the role of the Whitey Bulger stand-in either. The director saw Al Pacino as Frank Costello. They had never worked together, and wouldn't until The Irishman.
Robert De Niro also nearly signed on to The Departed for an unspecified role, according to the 2017 Vanity Fair article "Can Martin Scorsese Just Make a Movie with Robert De Niro and Leonardo DiCaprio Already?," whose title sums up the problem.  Scorsese and De Niro enjoyed a long, steady collaboration on such films as Mean Streets,Taxi Driver, Raging Bull, New York, New York, Cape Fear, and Goodfellas. The Departed was the third straight film DiCaprio and Scorsese made. So far, they have made five movies together.
So while it seems Liotta could have brought some of the magic his Henry Hill added to another gangster classic, perfect movie scheduling is harder to pull off than the Lufthansa heist. The real crime is Scorsese and Liotta didn't get the chance to pull something out of the hat one last time.
"The parts were just never right," Liotta explained in a 2018 nterview with Business Insider. "I have seen every movie that he's done and I can't say, 'Oh, fuck, I should have been doing that.' Like, Wolf of Wall Street, who am I going to play?"
Wahlberg's take on Dignam is blunt, vengeful, spiteful, and hilarious. He doesn't speak in words so much as in insults, heavy as bricks. He respects nothing and nobody, and his repartee is an unlevel playing field. Dignam is the one who can hear DiCaprio's troubled young police academy reject has more than one accent.
Watching Wahlberg spar verbally with Sheen or Baldwin is beyond joyful. It is tempting to envision the fun Liotta would have had in the part. Maybe he could have won the award for which Wahlberg was rightly nominated.