Features
Every Marvel Movie and TV Show Coming in 2023
It'll be another bumper year for Marvel movies and TV shows! Here's what's coming up...
This article contains MCU spoilers
It's a new year and a new phase for the Marvel Cinematic Universe, as the dust settles on Black Panther: Wakanda Forever and we look at what comes next. Phase 4 of the MCU had the honor of uniting the worlds of TV and movies, with Disney+ helping bring the likes of WandaVision, Loki, and What If…? To the Multiverse Saga.
Despite critics calling out franchise fatigue, there's no rest for wicked (we're looking at you, Agatha Harkness), thanks to a packed slate adding even more movies and shows to an already bulging roster. Beyond Disney's projects, let's not forget that Sony's Spider-Man Universe is also poised for a bumper year.
If you're ready, here's every Marvel project scheduled to be coming in 2023 – but it's now pretty clear that at least some of these projects have unofficially been pushed to 2024.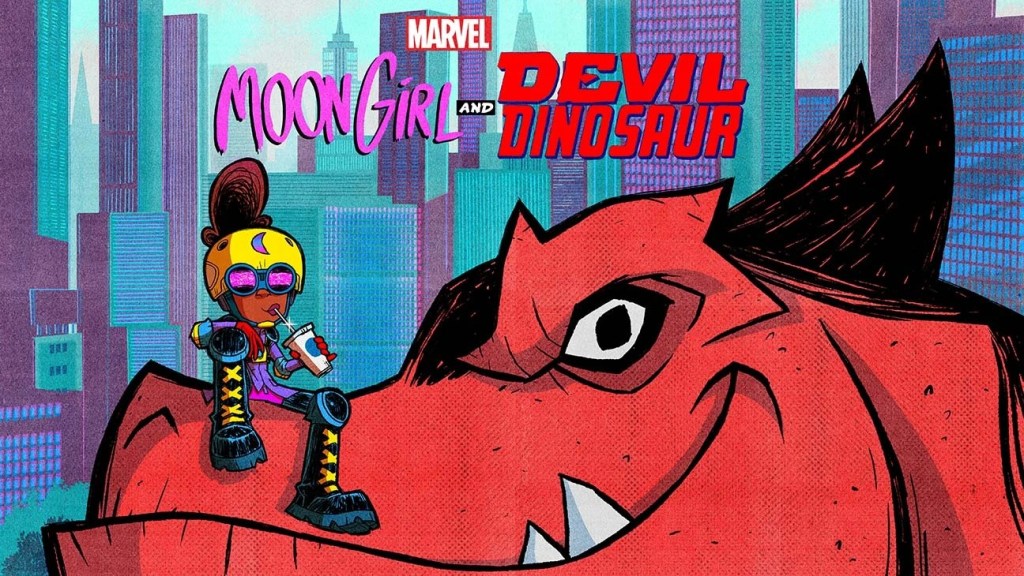 Moon Girl and Devil Dinosaur – February 10
Despite an imminent release date, Moon Girl and Devil Dinosaur is one that's flying under the radar. Giving the MCU another dynamic duo, this animated kids' series follows the genius Lunella Lafayette, aka Moon Girl, who accidentally brings a T-Rex to modern-day New York via a time vortex.
Starring Diamond White as Moon Girl and Fred Tatasciore as Devil Dinosaur, the series also has the privilege of introducing the Beyonder- played here by the legendary Laurence Fishburne.
Fishburne is also the creator and Executive Producer, but one of Moon Girl and Devil Dinosaur's big pulls is its jaw-dropping guest cast. This includes Alison Brie, Maya Hawke, Daveed Diggs, Wesley Snipes, and more. Could the OG Blade be back in a most unexpected way?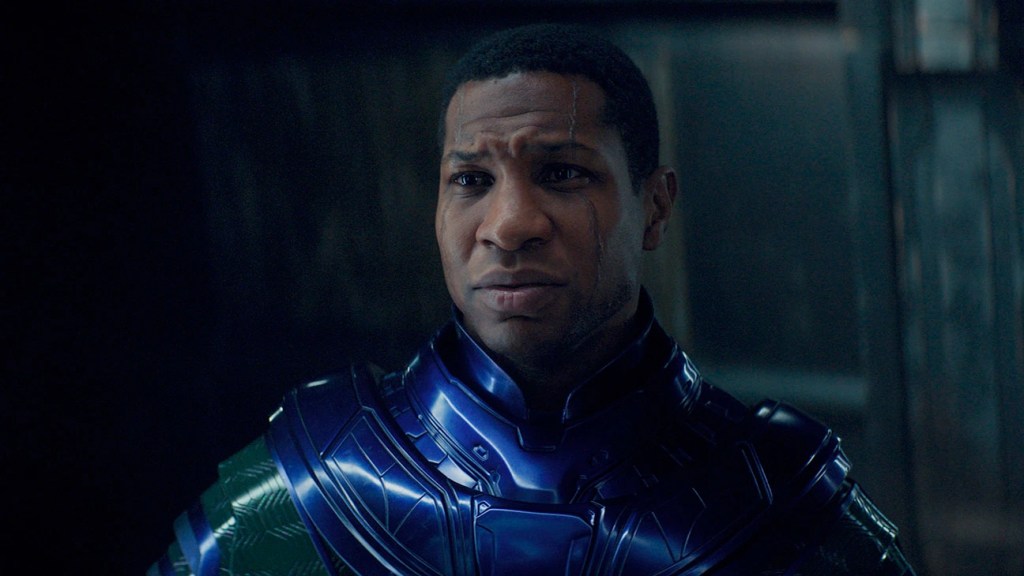 Ant-Man and the Wasp: Quantumania – February 17
Kickstarting Phase 5's cinematic offerings with an adventure that's equal parts supersized and supersmall, Ant-Man and the Wasp: Quantumania is shrinking us down and sending us back to the Quantum Realm.
Paul Rudd and Evangeline Lilly are back sharing top billing as Scott Lang and Hope van Dyne, while Michael Douglas and Michelle Pfeiffer return as Hank Pym and Janet van Dyne from 2018's Ant-Man and the Wasp. Even though it's hard to keep track of the Cassie Lang recasts, it looks like the MCU has finally settled on Big Little Lies' Kathryn Newton as an older version of Scott's daughter.
This is Peyton Reed's third Ant-Man movie, and if the mysterious casting of Ghostbusters' Bill Murray wasn't enough to lure you in, this will be our first chance to really see Jonathan Majors in action as Kang the Conqueror.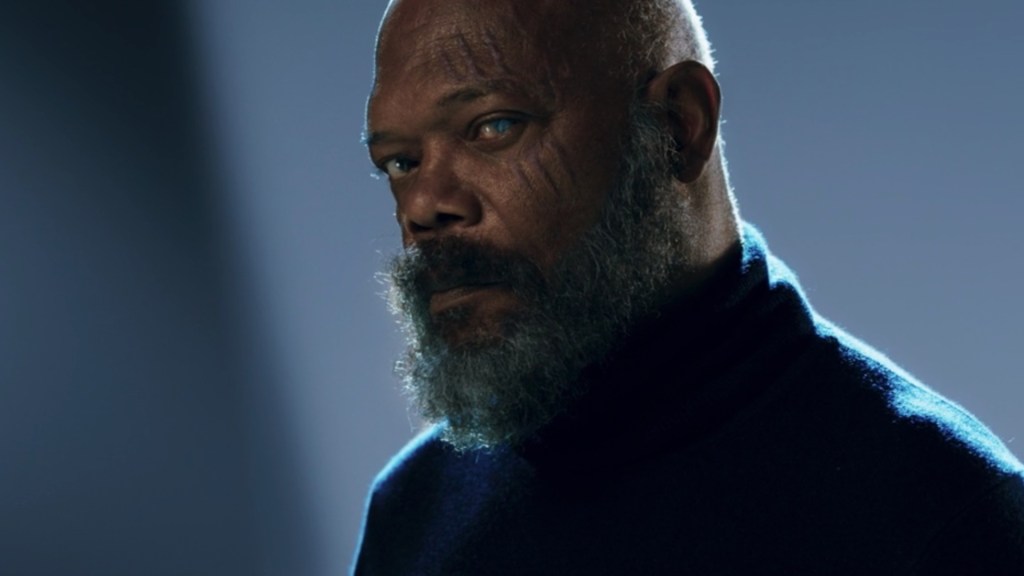 Secret Invasion – June 21
Samuel L. Jackson is arguably the longest-serving member of the MCU right now, and while you think you know all there is to know about the former head of S.H.I.E.L.D., Kyle Bradstreet's Secret Invasion promises to show a more grizzled side of the one-eyed badass.
It ain't easy being green, and if you felt disappointed by Captain Marvel's Skrull storyline, Secret Invasion will be closer to the comic arc of the same name. After years out in space working with the Skrulls, Fury is pulled back into action by a rogue sect of the shape-shifting species. Like the comics, this pseudo-Nick Fury series will be a crossover of various MCU properties.
Bringing together Everett K. Ross (Martin Freeman), James "Rhodey" Rhodes (Don Cheadle), and Agent Maria Hill (Cobie Smulders), there's also the return of Ben Mendelsohn as good-guy Skrull, Talos. Newcomers include Olivia Colman as an old ally of Fury, while Game of Thrones' Emilia Clarke is tipped to add more mutants to the MCU as S.W.O.R.D. head, Abigail Brand.
Guardians of the Galaxy Vol. 3 – May 5
Stick in another Awesome Mix and get ready for the tears to flow because Guardians of the Galaxy Vol. 3 brings James Gunn's trilogy to a close on May 5. Announced all the way back in 2017, behind-the-scenes drama means Vol. 3 has been a long time coming. Even more so, thanks to the tease of Will Poulter's Adam Warlock during Vol. 2's post-credits.
The gang is (nearly) all back together, and we assume the crux of this movie will be Star-Lord (Chris Pratt), Drax the Destroyer (Dave Bautista), Rocket Raccoon (Bradley Cooper), Groot (Vin Diesel), Mantis (Pom Klementieff), and Nebula (Karen Gillan), trying to track down the alternate reality version of Gamora (Zoe Saldaña), who ran off at the end of Avengers: Endgame.
It's unclear whether Adam Warlock will be a friend or foe to the team, but by the looks of it, Chukwudi Iwuji's the High Evolutionary is the big bad with ties to Rocket's past. Even though Bautista told GQ he's done playing Drax the Destroyer, the trailers put a lot of focus on Rocket and Gunn saying it's one of the MCU's saddest movies proves it's anyone's guess who'll live to scavenge space for another adventure.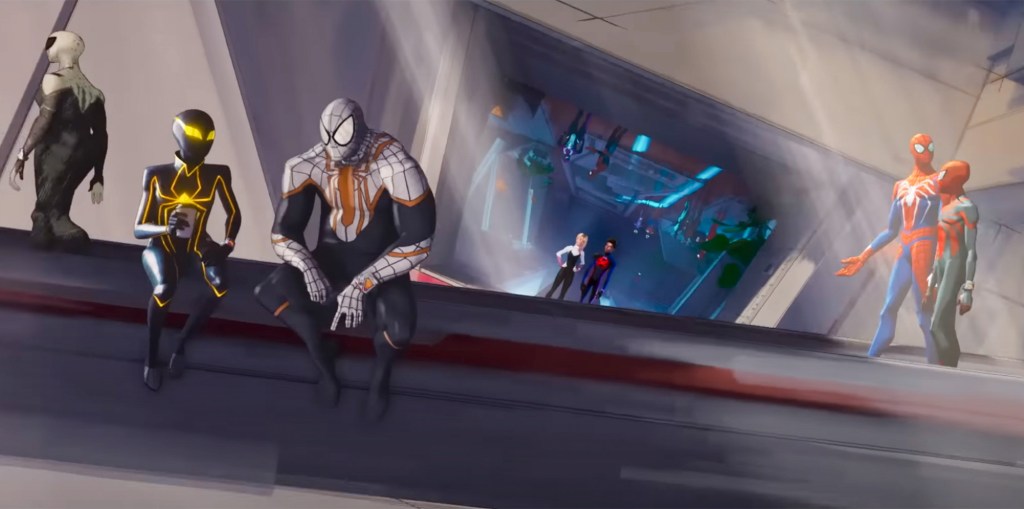 Spider-Man: Across the Spider-Verse – June 2
Sony is muscling in on the action with the follow-up to the Oscar-winning Spider-Man: Into the Spider-Verse. There are more Spider-People than ever, but once again, it's Miles Morales (Shameik Moore) and Gwen Stacy (Hailee Steinfeld) who are front and center of Spider-Man: Across the Spider-Verse.
Following the cliffhanger tease of Oscar Isaac's Miguel O'Hara, Spider-Man 2099 is also set to play a major role. While we're sad Nicolas Cage won't return as Spider-Man Noir, newcomers include Daniel Kaluuya as Spider-Punk and Issa Rae as Spider-Woman.
A new team known as the Spider-Force has to tackle the multiversal threat of a villain called the Spot (Jason Schwartzman), but as the various factions lock horns over how to handle the threat, they could fall apart like the Multiverse. Anyone and everyone from the history of Spider-Man is here, so look out for the Bombastic Bag-Man.
Loki Season 2 – October 6 
Miss Minutes is back on the clock for Loki season two, as Tom Hiddleston is once again under the thumb of the TVA as the God of Mischief. The first Disney+ series to get a second season means Loki is something of a big deal.
Alongside Hiddleston, Owen Wilson is back as the loveable Mobius, while Sophia Di Martino plays the standout Sylvie. With season one being a suitably batshit affair, we have no idea where the jaw-dropping ending will take us next. Given that it looks like Kang the Conqueror has taken over the TVA, we'd be surprised if Jonathan Majors doesn't appear.
Now that Kevin Fiege has confirmed we're in the Multiverse Saga, Loki season two is sure to factor heavily into the MCU's next chapter. We look forward to branching away from the Sacred Timelines and finding ourselves more rogue variants. Hopefully, Mobius will get to sail off into the sunset on his jet ski.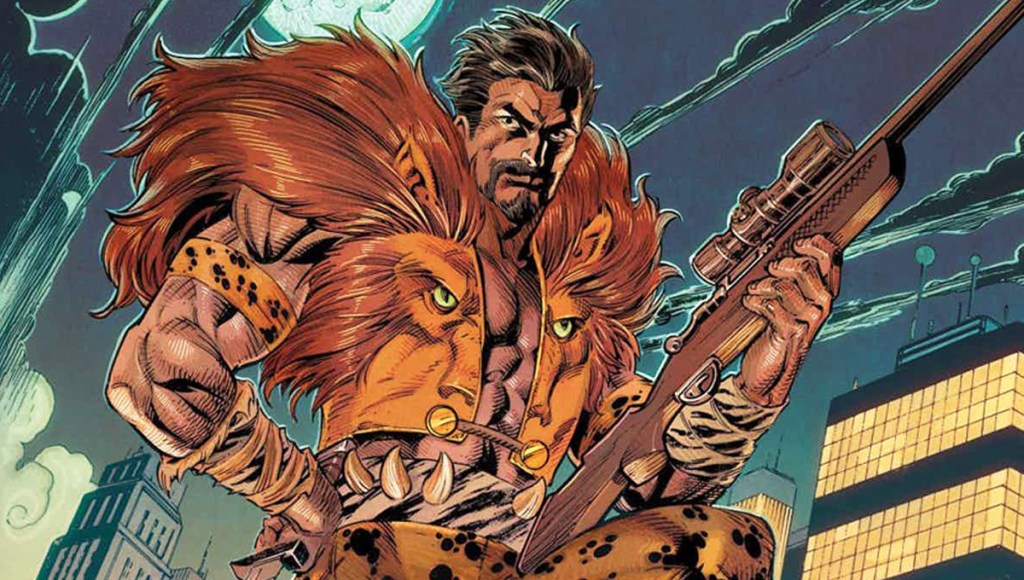 Kraven the Hunter – October 6
Aaron Taylor-Johson is no stranger to Marvel movies, having played Pietro Maximoff/Quicksilver before being unceremoniously killed off in Avengers: Age of Ultron. Playing a very different character here, he sticks on some furs for Kraven the Hunter.
Sony's Spider-Man spin-offs started strong with Venom, but the less said about Morbius, the better. Taylor-Johnson plays Sergei Kravinoff, who is about as iconic as they come in terms of Spidey rogues. He's joined by Fred Hechinger as Dimitri Kravinoff, who is not only Kraven's brother, but the villainous Chameleon. The cast is rounded off by Ariana DeBose as Calypso and a mysterious role for Russell Crowe.
There have been several attempts to bring Kravinoff into live-action before, with Marc Webb's The Amazing Spider-Man 2 teasing him for the canned Sinister Six movie. More recently, the potential Sony split nearly led to a non-MCU Spider-Man: Far From Home sequel. Taylor-Johnson cleared up confusion about this Kraven being an animal lover, telling ComicBook.com, Kraven is "going to be the hunter that we all want to see."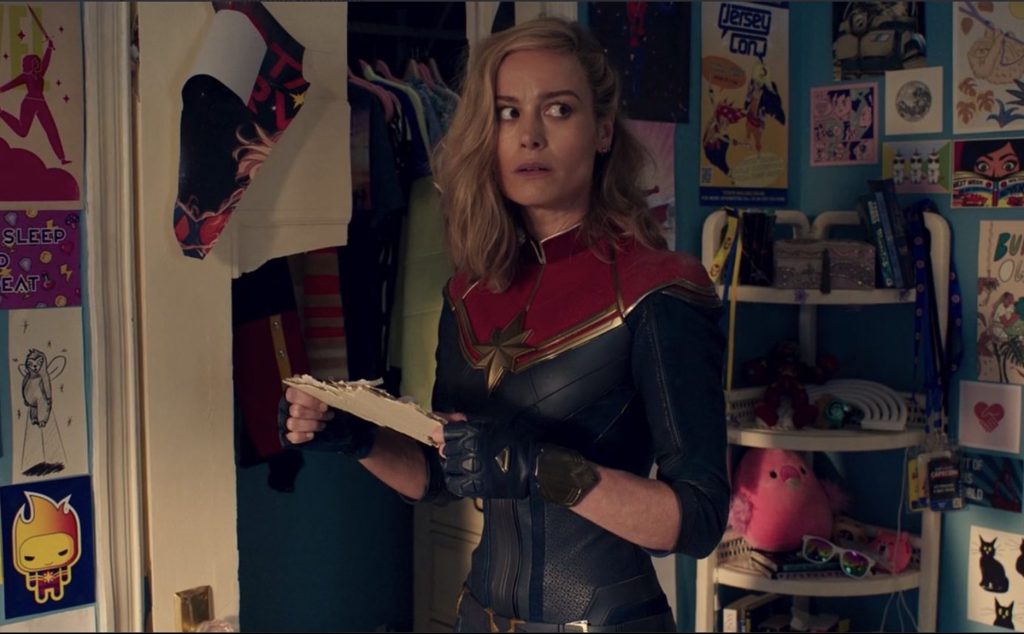 The Marvels – November 10
Three heads are better than one for Nia DaCosta's The Marvels. Bringing together Carol Danvers (Brie Larson), Monica Rambeau (Teyonah Parris), and Kamala Khan (Iman Vellani), The Marvels picks up the dangling plot threads of Ms. Marvel and WandaVision.
Speaking of WandaVision, writer Megan McDonnell co-wrote the screenplay alongside DaCosta, Elissa Karasik, and Zeb Wells. The Marvels is described as more of a small-scale team-up while we wait for that rumored all-female Avengers movie. The storyline might be shrouded in secrecy, but we've got some theories.
We last saw Rambeau being invited to space by the Skrulls, while Kamala's mysterious bangles saw her swap places with Carol. Samuel L. Jackson is set to appear as Nick Fury, and with more of the war between the Kree and the Skrulls, expect plenty of links to Secret Invasion. Zawe Ashton is The Marvels' undisclosed villain, and before you ask, Goose the Flerken is also back for more.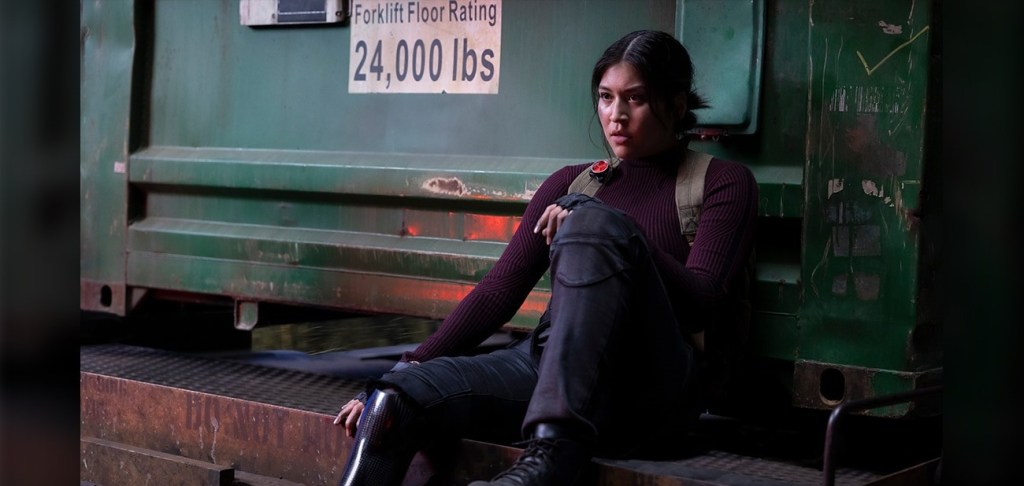 Echo – November 29
Hawkeye set the scene for the return of Charlie Cox for Daredevil: Born Again, but ahead of that series in 2024, we've got Echo. Alaqua Cox played Echo in Hawkeye, and with some serious daddy issues thanks to Kingpin being her adoptive father, this is thought to be the focus of the series.
Echo was a high-ranking member of the Tracksuit Mafia in Hawkeye, but she's poised to take on more of an antihero role in her own show. Maya Lopez returns to her hometown of Oklahoma in Echo, but beyond that, we don't know where the story will take us.
Despite it looking like Echo killed Kingpin, we know he's survived a bullet to the eye and that Vincent D'Onofrio will reprise his role as the beefy crime lord. Charlie Cox will appear as Matt Murdock, as well as rumors Krysten Ritter could pop up as Jessica Jones.  
What If…? Season 2 – 2023?
Airing in 2021, the first season of What If…? was a surprise hit of Phase 4. It was quickly commissioned for another run, which will air this year. With standout stories like Captain Carter and Marvel Zombies defining season one, we're excited to see where the Multiverse goes next.
Jeffrey Wright is sure to return as Uatu/the Watcher, while season one managed to lure back familiar faces ranging from Natalie Portman to Michael B. Jordan, and Jeff Goldblum to Tilda Swinton.
So far, we only know the first episode is called "What If… Captain Carter Fought the Hydra Stomper?" – confirming Captain Carter is back for more. Head Writer A.C. Bradley told Variety there will also be a continuation of alternate Gamora (in Thanos' armor) teaming up with an outer space Iron Man. Excitingly, we also know one episode will bring Neil Gaiman and Andy Kubert's beloved Marvel 1602 to life on the small screen.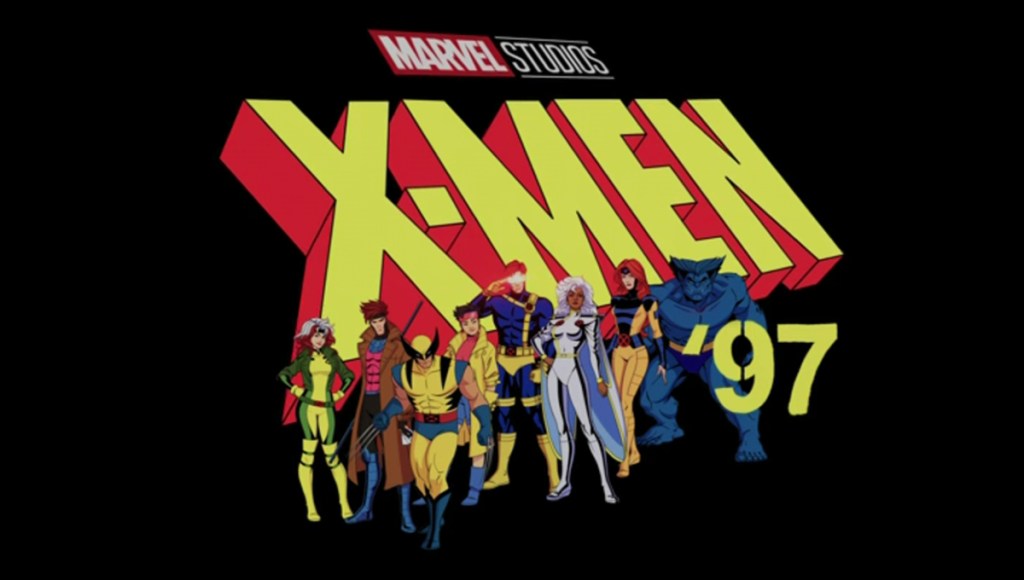 X-Men '97 – 2023?
Cue that iconic theme tune because Charlex Xavier is back in his yellow hoverchair. X-Men: The Animated Series defined '90s Saturday mornings for many, and some 26 years after "Graduation Day," we're getting a direct continuation. Former The Witcher writer Beau DeMayo is taking over writing duties.
In terms of the cast, most of the surviving actors will be reprising their roles, including the voices behind Cal Dodd (Wolverine), Lenore Zann (Rogue), and Catherine Disher (Jean Grey). They'll be joined by Mass Effect favorite, Jennifer Hale. Jubilee actor Alyson Court has confirmed she won't return – insisting an Asian actor should voice the character.
There are more ties to the old days thanks to former director Larry Houston and showrunners Eric and Julia Lewald consulting on the series. X-Men '97 will be the first fully-produced Marvel Studios series not to be part of the MCU, although Professor X's appearance in Multiverse of Madness might suggest otherwise.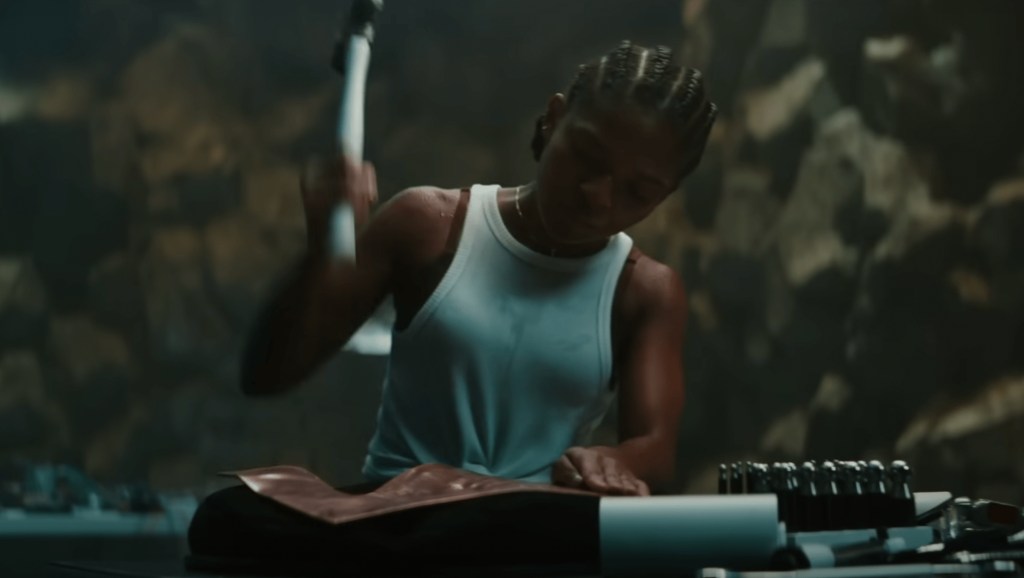 Ironheart – 2023?
Following her breakout role in Wakanda Forever, Dominique Thorne is taking flight as Riri Williams for Ironheart. This young genius is known as the protégé of Tony Stark in the comics, but with Iron Man out of action, she's going it alone.
Joining Thorne, Anthony Ramos plays the Hood, who is supposed to be an ally of Riri but looks like he could be the main villain. Solo's Alden Ehrenreich has also been cast, while we're breaking new ground for LGBTQ+ with RuPaul's Drag Race's Shea Couleé in a mystery role.
Snowpiercer's Chinaka Hodge is leading the six-episode series, which we expect will set the stage for Riri taking over from Iron Man. If you aren't sold, remember one of the most out-there casting rumors to grace the MCU. Could Sacha Baron Cohen could (finally) appear as Mephisto in Ironheart?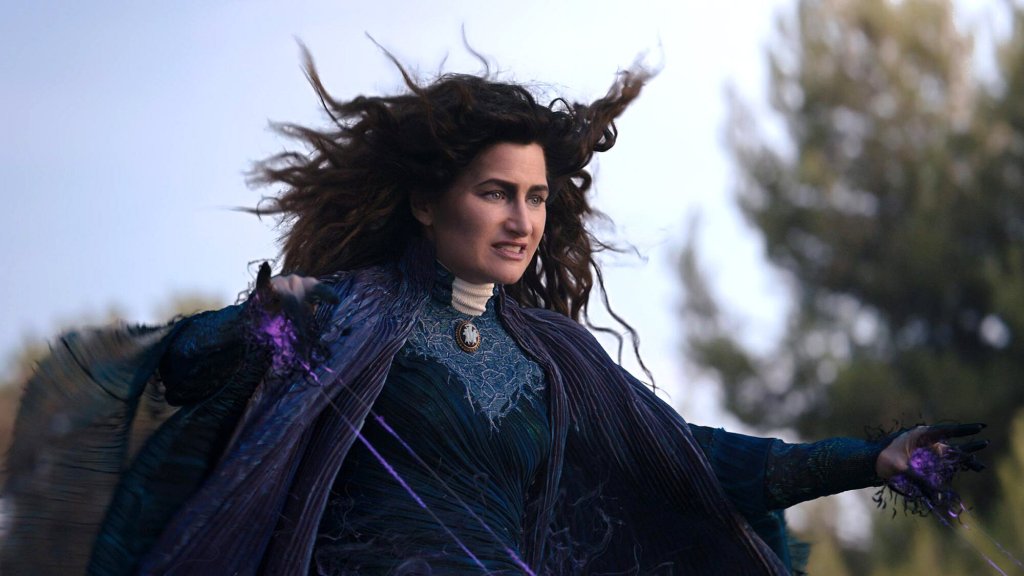 Agatha: Coven of Chaos – 2023?
This witch is back. As a shining star of WandaVision, Kathryn Hahn stole the show as Agatha Harkness. It only seems right that she gets her own series, titled Agatha: Coven of Chaos. Completely revamping the aged Agatha from the comics, the MCU put a fresh spin on the character to give her a more comedic edge.
Rumours point to Coven of Chaos picking up as a direct sequel to WandaVision, with a new coven freeing Agatha from Wanda's memory wipe in Westview. Emma Caulfied and Debra Jo Rupp are back from WandaVision in new roles as Sarah Proctor and Sharon Davis. The cast also adds Aubrey Plaza and Patti LuPone as currently unknown characters. Come on, they've got to be witches.
There's also a secretive role for Heartstopper's Joe Loke, with many guessing he'll play an older version of Wanda and Vis' son, Wiccan. If this is the case, Hulkling could be on the way to expand the Young Avengers. Unfortunately, Agatha could be up to her wicked ways, as some think Coven of Chaos could now debut in 2024. We're waiting for confirmation!