News
The Spider-Man: No Way Home We'll Never See
Spider-Man: No Way Home's writers were originally forced to plan villains outside the Multiverse and MCU, notably Kraven the Hunter.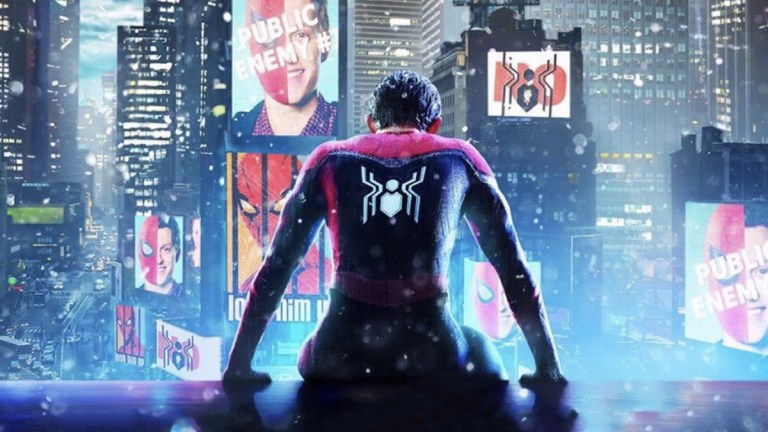 Now that Spider-Man: No Way Home has swung its way to theaters armed with an array of revelations, it's practically unfathomable that collaborative companies Sony Pictures and Marvel Studios envisioned anything short of its stupendous scope. However, it appears that slimmer, multiverse-deprived ideas were originally planned for the threequel during a brief period of panic in which Spider-Man seemed destined to leave the Marvel Cinematic Universe.
Spider-Man: No Way Home successfully promoted its returning villainous ghosts (so to speak,) of Spider-Man iterations past, and implicitly teased even more universe-shattering surprises, on which it delivered—we'll just leave it at that. However, the conception of the health-crisis-era release's fantastical plot occurred at the height of a different kind of crisis, in summer 2019, during which a spat over shared profits saw character licensee Sony withdraw Tom Holland's Spider-Man from the MCU. While said crisis was resolved a month later, screenwriters Chris McKenna and Erik Sommers reveal to Variety how the third solo film initially adhered to the studio split, resulting in, among other plans, a non-MCU version in which Spidey tangles with comic villain Kraven the Hunter.
"We were taking meetings about it, and going, 'Well, what would this movie be if it wasn't in the MCU?'," recalls McKenna of the process that briefly considered a Kraven movie villain run. "It was like any time you have a limitation thrown on you," adds Sommers. "Then it creates possibilities and spurs all sorts of creative discussions. Fortunately, they [Sony and Marvel] came to their agreement before we were too far down any road, and we were able to jump right in with the old team."
If the writers were forced to carry on Spidey's cinematic legacy without acknowledging his firmly-established MCU ties, then they could have done worse than having Kraven the Hunter as the main villain. After all, Kraven is a clear A-list villain from the almost-sixty-year annals of Spider-Man's comic book exploits, having debuted in 1964's The Amazing Spider-Man #15. The character, born Sergei Nikolaievich Kravinoff, was initially depicted as a tenacious trophy hunter of dangerous game, the deadlier the better; a trade for which he is more than prepared physically, especially after black magic and Voodoo potions enhanced him with beastly apex predator-level speed, strength and reflexes. Thus, unsatisfied with hunting animals, the surge of attention to a certain media-maligned New York superhero inspired Kraven to turn the Big Apple into his own personal Spider-Man safari, creating a rivalry for the ages.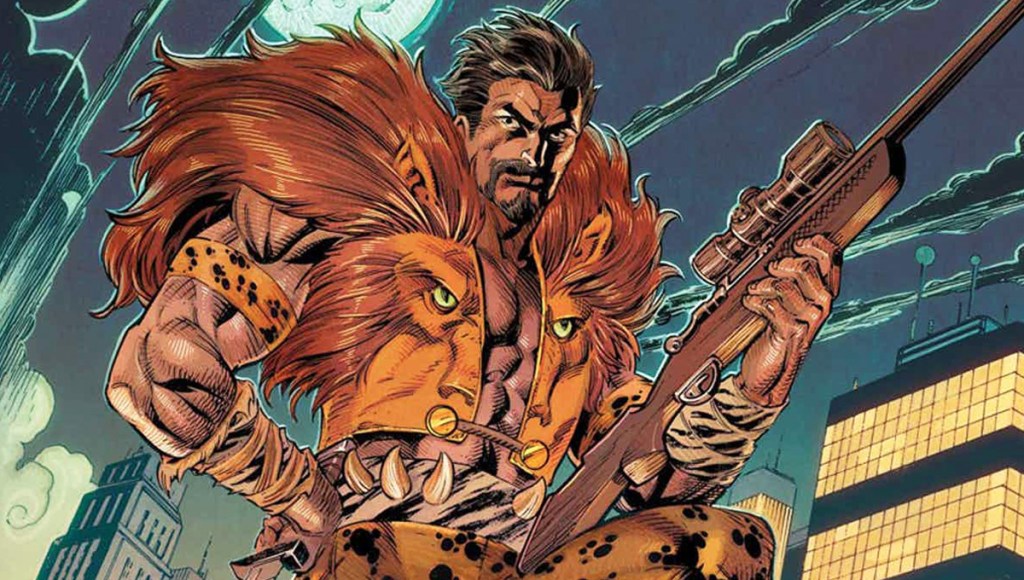 As if Kraven's status as an iconic Spider-Man villain—and an inaugural member of evil tandem the Sinister Six—wasn't enough credibility for a movie villain run, his rivalry with the Wall-Crawler evolved to a personal level over the decades. Indeed, he would come to be defined by Marvel's 1987 storyline, "Kraven's Last Hunt," in which the obsessed stalker, for all intents and purposes, accomplishes his goal of defeating Spider-Man. However, in a moment that stands as a prime example of mainstream comics delving into dark places, Kraven, having fulfilled his longtime life purpose, famously commits suicide. Yet, typical of the comic book industry, various spins on the character would subsequently manifest, notably in reboot titles.
However, Sony's never-to-be-realized non-MCU version of Spider-Man: No Way Home, could have effectively stuck to the comic-inspired fundamentals of Kraven's rivalry with Spidey. Moreover, it would have perfectly complemented the film's setup in Far from Home's legendarily consequential mid-credits scene, in which Jake Gyllenhaal's Mysterio posthumously used J.K. Simmons's J. Jonah Jameson to publish a devastating fabrication implicating Spidey for his own murder, and vindictively disclosed the very-true notion that Spider-Man is none other than Peter Parker. Consequently, despite Far from Home's intrinsic MCU connections—with everyone still dealing with the fallout of Avengers: Endgame and the Blip—the solo sequel's post-climactic doxing set the stage for several viable non-MCU possibilities.
Indeed, Spider-Man's fugitive status could have provided the perfect context for Kraven to arrive in New York—perhaps even followed by a camera crew, akin to his "Ultimate" quasi-reality-star comic version—to publicly pursue a quest for glory by tracking down our on-the-run Spidey, attempting to mount the Wall-Crawler's figurative (or maybe literal) pelt on his mantle, potentially with Jameson's help. In fact, the idea of Kraven being a movie villain was prominently pursued by director Ryan Coogler for Marvel's groundbreaking 2018 smash, Black Panther, although the idea was quickly shut down due to the character's unavailability. However, Kraven's big screen debut is imminent one way or another, especially with Sony's long-gestating spinoff movie project—a cold-intro stratagem akin to Venom—which, if current plans hold, will see Aaron Taylor-Johnson tackle the role.
Regardless, things are playing out ideally for Spider-Man: No Way Home, which is already living up to its expected status as a wall-crawling killer of pandemic-era ennui, having already reportedly reaped $50 million domestically on Thursday night, yielding the third-highest preview night total in history—no special pandemic category required. While the film has the advantage of built-in bankability with Holland's popular take on the titular Marvel mascot hero—directly following the $1 billion-grossing 2019 sequel success of Spider-Man: Far from Home—it's MCU-invading multiverse villains have created an exceptionally unmatched level of hype. That's a weapon that even the great Kraven would be unable to wield in the face of the exhibitor industry's post-2020 woes.
Spider-Man: No Way Home is playing at a theater near you right now. You won't likely need me, or anyone else for that matter, to convince you to check it out.