Features
Examining Hollywood's Growing Obsession With Legacy Sequels
Legacy sequels have become all the rage in Hollywood in the last few years. But are they worth it?
Legacy sequels, it seems, are here to stay. After Hollywood dipped its toe in the water more than a decade ago with Tron: Legacy (2010) and Scream 4 (2011), reviving titles that seemed all but dead and buried, the genre really caught fire in 2015 with no less than four follow-ups to franchises that had been dormant for anywhere from nine to 30 years.
Out of those four (more on them below), every one of them was a tremendous hit, opening the floodgates for more such resurrections. With more properties continuing their storylines and setting them years later—almost always with some or all of the original principal cast involved—legacy sequels have become a hot commodity in Tinsel Town. Every studio wants one.
That doesn't mean, however, that every one is going to achieve the same kind of roaring success. While it's very likely that this week's Top Gun: Maverick, which is coming out some 36 years after its predecessor, is going to blow the doors off a still-recovering box office, there are a number of similar titles that have flopped despite that brand recognition the studios so desperately crave. Let's have a look and see if the legacy sequel business has been a truly viable one…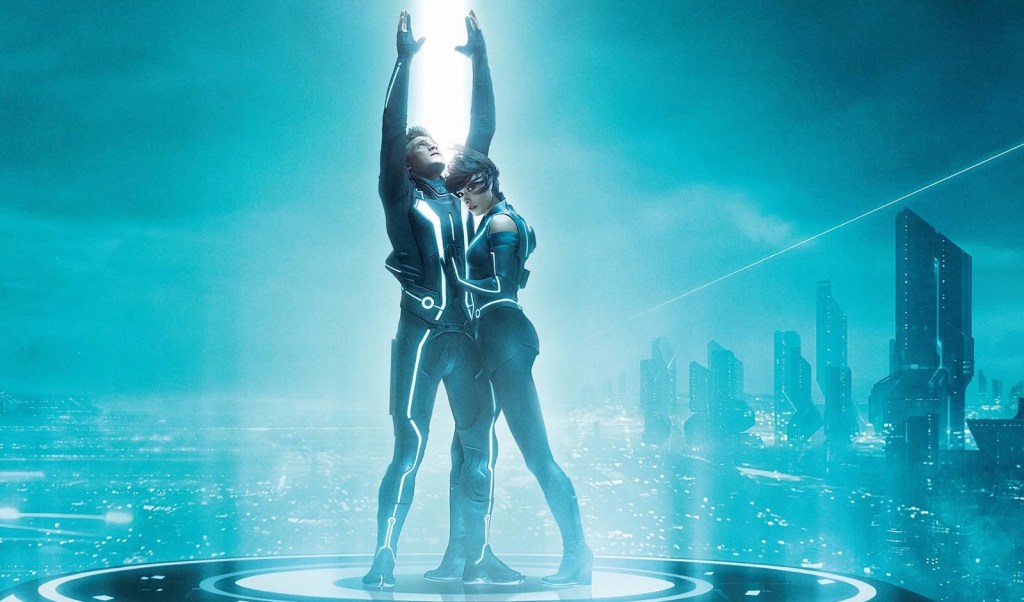 Tron: Legacy (2010)
Hollywood's first modern attempt at a legacy sequel arrived 28 years after the original, with a way more expensive and visually dazzling sci-fi plot that brought back original stars Jeff Bridges and Bruce Boxleitner, while introducing new characters played by Garrett Hedlund, Olivia Wilde, and Michael Sheen.
But returning to the world of ENCOM and computer-simulated game arenas—a world with which the original Tron only scored middling box office results back in 1982—did not prove to be a whopping success for Disney: the sequel earned $400 million worldwide (against a whopping $170 million price tag), not too bad for a follow-up to a cult film but not enough to get Tron 3 out of development hell.
Scream 4 (2011)
The announcement of Scream 4 in 2008, eight years after what had always been considered a trilogy came to an end in 2000 with Scream 3, was met with surprise and resignation: Here we go again, another horror franchise being milked of its last drop of blood—and all while making fun of sequels and reboots with seemingly no self-awareness whatsoever.
Yet while Scream 4 was moderately amusing (and arguably a step up from Scream 3), not even the continuing presence of director Wes Craven and stars Neve Campbell, David Arquette, and Courteney Cox could do much for the movie's rather paltry ($97 million) box office haul. No, it seems that audiences needed another 11 years to fully process how much they missed the series, with 2022's fifth entry, confusingly titled Scream, raking in $140 million and setting up a sixth film.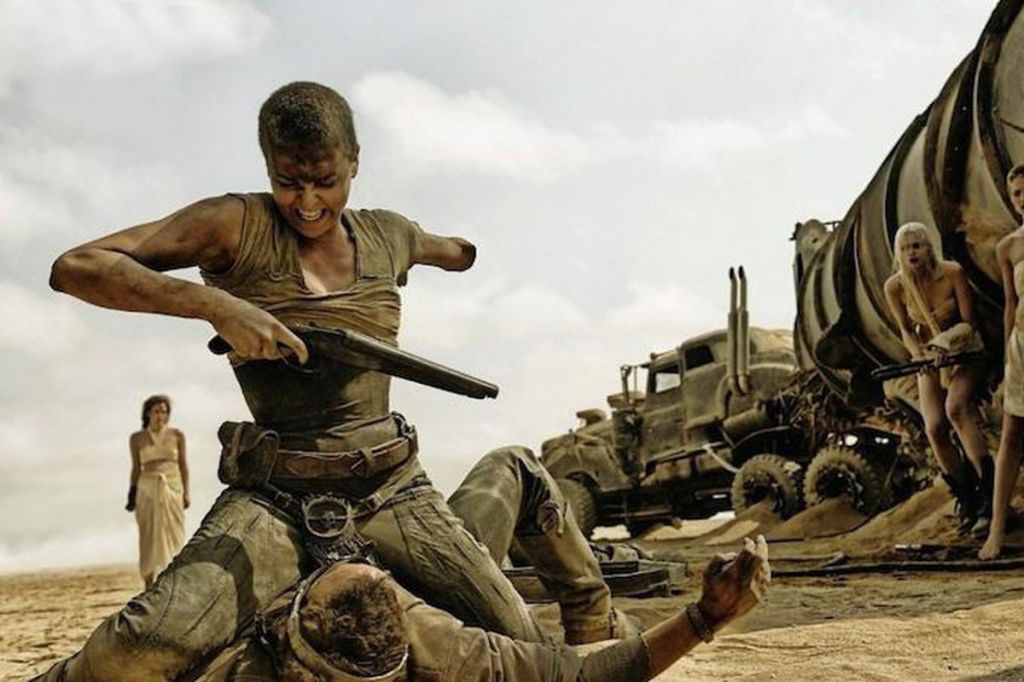 Mad Max: Fury Road (2015)
As we mentioned, 2015 is the year when legacy sequels came into their own, starting with this modern masterpiece from madman director George Miller. Mad Max: Fury Road is technically a legacy sequel. It seems to occur further down the timeline from the last Mad Max movie, which came out some 30 years ago, but the exact timeframe is vague and Max himself. But the one consistent character throughout the series is now played by Tom Hardy instead of Mel Gibson.
Nevertheless, Miller's action movie to end all action movies was wildly anticipated among fans and grossed $375 million globally, not quite enough to put the pricey film into profit, but easily the biggest of what was until then a cult series. It also scored 10 Oscar nominations, winning six, and is now ranked among the best films of its year, its decade, and its century. Now that's a legacy to admire.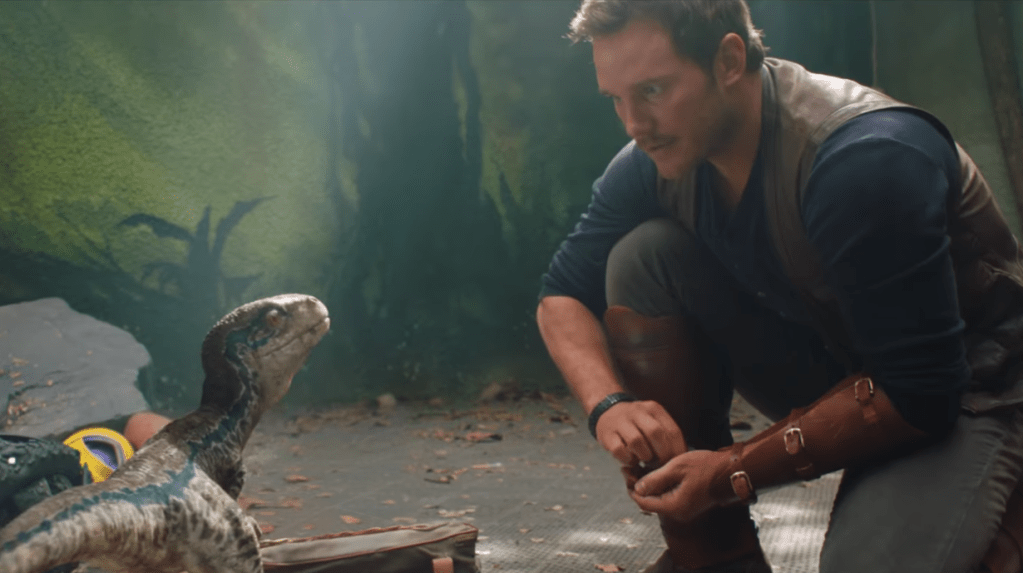 Jurassic World (2015)
Want to know the dirty little secret of the Jurassic Park/World franchise? None of the movies since the 1993 original have been any damn good. It seemed that after 2001's particularly lackluster Jurassic Park III, all enthusiasm for the series within Universal Pictures and Amblin Entertainment seemed to grind to a halt, although work on a script for a fourth film actually went on for more than a decade.
With director Colin Trevorrow directing, Jurassic World finally arrived after years of development in the summer of 2015. While there hadn't been a Jurassic film in 14 years, audience enthusiasm for rampaging dinosaurs was clearly not extinct; in fact, it had grown. Jurassic World's opening weekend brought in $208 million, enough to defeat the record set by The Avengers ($207 million) in 2012. Even with just one minor legacy character in the film (BD Wong's Dr. Henry Wu), the film earned $1.67 billion globally, good enough for #7 on the all-time list.
2018's Jurassic World: Fallen Kingdom hauled in another $1.3 billion, and with the upcoming Jurassic World Dominion set to feature legacy stars Sam Neill, Jeff Goldblum, and Laura Dern together for the first time since the original, another billion-dollar behemoth seems likely.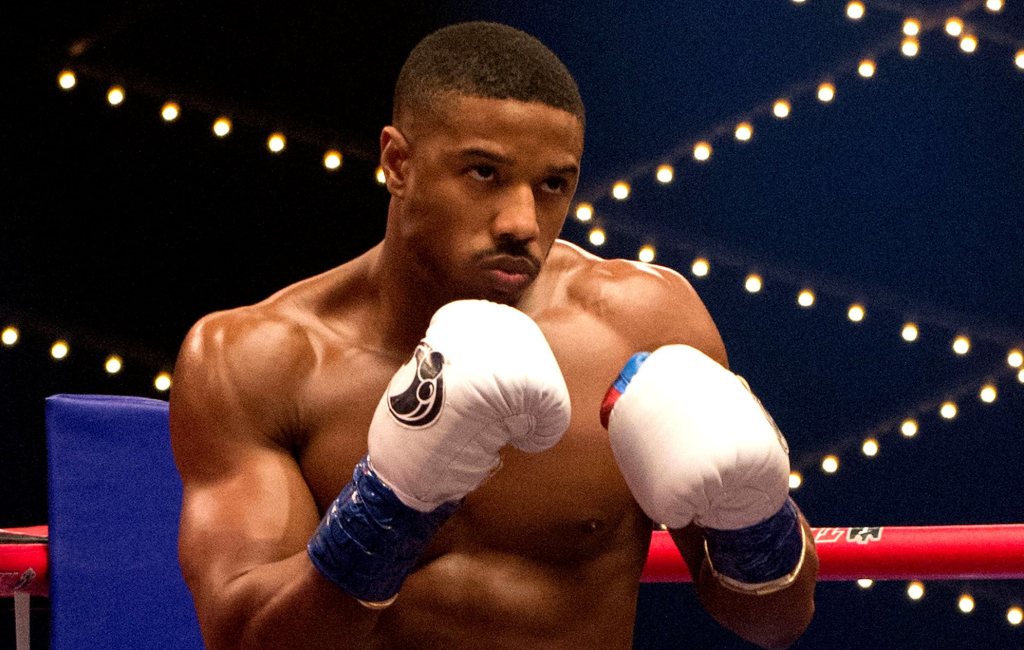 Creed (2015)
The last time we had seen Rocky Balboa in the 2006 movie of the same name, the film surprised audiences and critics with an emotional and dramatic send-off for Sylvester Stallone's beloved former heavyweight champion. It was also an unexpected box office success, especially after the dismal reception to 1990's Rocky V, so in many ways Rocky Balboa, coming 16 years after its predecessor, was a legacy sequel in its own right.
Then we got Creed. Focused on the son of Rocky's late nemesis-turned-friend Apollo Creed, with superb direction by Ryan Coogler and outstanding performances from Michael B. Jordan as Adonis Creed and Stallone as Rocky—now recruited to train Adonis—Creed wasn't just an excellent new legacy spinoff of the Rocky series but a thrilling boxing epic in its own right. Critics and audiences agreed, paying nearly $174 million worldwide to see the $35 million picture. Its follow-up, Creed II, earned even more ($214 million) and served as not just as a sequel to Creed but a legacy sequel to Rocky IV.
Star Wars: The Force Awakens (2015)
The legacy sequel to end all legacy sequels, Star Wars: The Force Awakens was a film that many fans of that galaxy far, far away never thought they'd actually see. But Disney made a promise (or perhaps a threat) to start churning out new Star Wars films soon after purchasing Lucasfilm, and this first offering was a genuinely heartfelt homage to everything we loved about the old films, with legacy characters like Han, Leia, and Chewie interacting with newbies like Rey, Poe, and Finn while once again battling the baddies, now reconstituted as The First Order.
Sure, the plot was little more than a remix of A New Hope, but it was such a delight to return to the universe that many overlooked that fact, at least then. Still the highest-grossing film of all time in the U.S. ($936 million) and the fourth highest worldwide ($2 billion), the shine of The Force Awakens has been dulled in retrospect by the divisive response to the progressive The Last Jedi and the flat-out awful The Rise of Skywalker. But watching it on its own terms, it has an element that lot of Star Wars content has lost: It's fun.
Independence Day: Resurgence (2016)
Despite the presence of stars from the first Independence Day like Jeff Goldblum, Bill Pullman, Judd Hirsch, and Brent Spiner (but not a keenly missed Will Smith), this long-in-development sequel was a massive critical and box office dud, despite the fact director Roland Emmerich had been talking about it for decades.
No one expected Emmerich to deliver anything but the big, dumb, planet-destroying spectacle that raked in more than $800 million the first time around, but Resurgence was just a dull, dim-witted reboot of many elements of the original story, seasoned with teases for a third chapter that will never happen. The cast sleepwalks through the picture, which ended up grossing less than half ($389 million) of its predecessor's global total. And the 2016 version had two decades worth of inflation on its side. Alien invasions rarely work the second time, even 20 years later.
Blade Runner 2049 (2017)
This is a classic example of studio executives somehow believing that a longstanding cult following for a film, along with years of critical reappraisal and nostalgic yearning on social media (particularly Film Twitter), can produce a box office hit.
But whatever Blade Runner 2049's positive aspects are—and it did have many, along with plenty of flaws—there was no getting around the fact that Ridley Scott's original 1982 Blade Runner, while enormously influential and regarded by many as a sci-fi classic, was a box office failure. The passage of time, a slew of improved alternate cuts, and a passionate but relatively small following could not help Denis Villeneuve's 2017 legacy sequel get past that. It earned a meager $260 million worldwide, not enough to offset a massive budget and an $80 million loss in the end. The moral of the story: just because you and your movie nerd friends love something, it doesn't mean that everyone else will.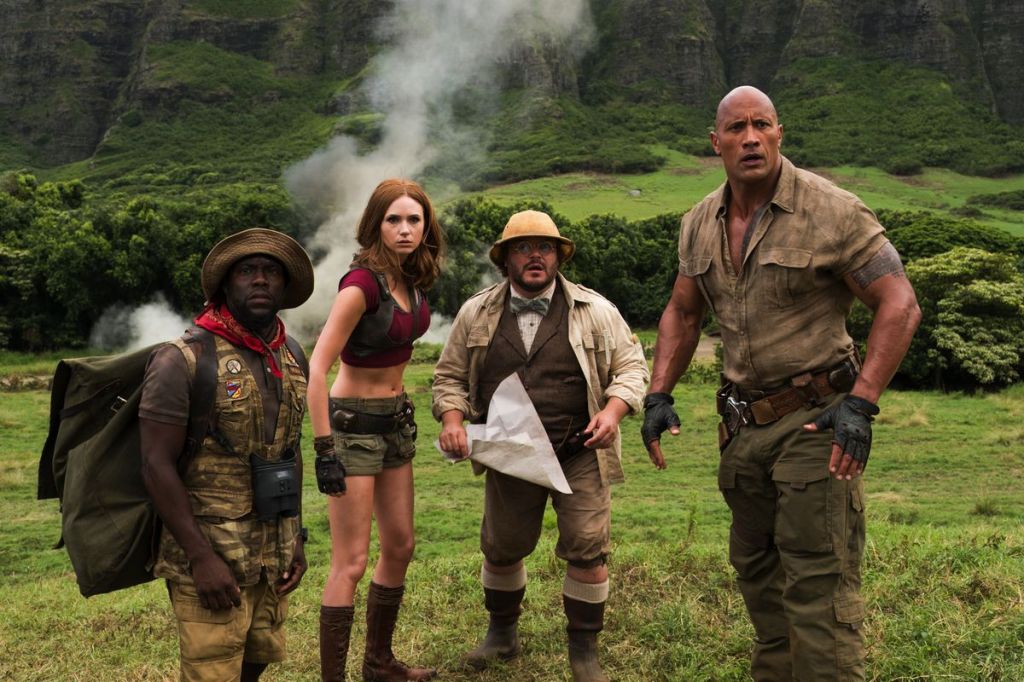 Jumanji: Welcome to the Jungle (2017)
The original Jumanji, released in 1995 and starring the late Robin Williams, was very much a movie of its time in terms of visuals, narrative style, and tone. But it also did pretty well at the time, earning $262 million and somehow managing to linger in the memories of those who saw it. Unlike, say, the more cerebral and introspective Blade Runner movies, Jumanji was high-concept through and through, which perhaps made the success of 2017's Jumanji: Welcome to the Jungle not too surprising.
Well, let's step back a minute: the success of Jumanji 2 may not have been a surprise, but the size of it was. The film hit an astonishing $962 million worldwide, fifth highest of its year, and even gave The Last Jedi a run for its money when the two competed head-to-head in late December. Strong reviews and the unquestionable star power of Dwayne Johnson, along with a story that updated the original without retreading old ground, pushed it to the top as well. A legacy sequel featuring no founding characters, Jumanji: Welcome to the Jungle effectively restarted a franchise long thought out of date.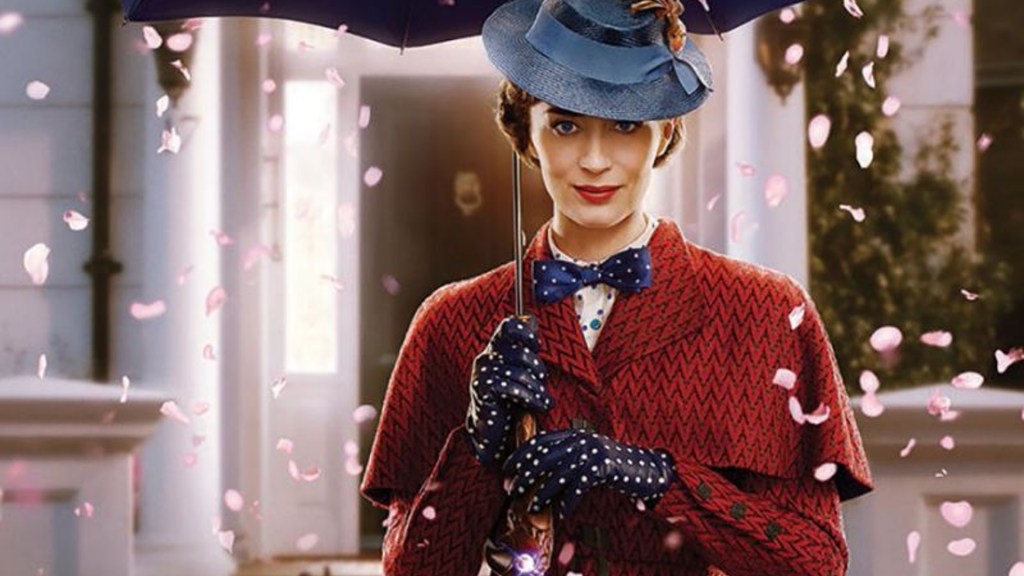 Mary Poppins Returns (2018)
If nothing else, Mary Poppins Returns holds the record for longest span of time between an original film and its sequel: some 54 years elapsed between the 1964 classic—one of the Walt Disney Company's most enduring films—and this follow-up in which Emily Blunt courageously picks up the mantle left by a glorious Julie Andrews as the magical nanny with a bit of an edge, an affection for the Banks family, and an apparent ability to jump between universes.
The sequel leaned heavily on nostalgia for the first movie, hitting similar narrative beats and recapturing the magic here and there without necessarily sustaining it throughout. It may have been too long a wait for audiences, with the movie's opening weekend finishing behind expectations; nevertheless, Mary Poppins Returns took in $349 million worldwide against a reported $130 million budget, making it a "soft" hit, but not exactly putting the franchise on a fast track for more outings with Mary.
Halloween (2018)
Horror franchises have historically been susceptible to the worst kinds of scavenging and cash-grabbing, with everything from Hellraiser to A Nightmare on Elm Street the subject of sequels, remakes, and reboots. But now the studios are catching onto the idea of horror legacy offerings, a trend kickstarted by the uncontested success of David Gordon Green's Halloween four years ago.
Discarding the 10 other films that came before it, Green's movie served as a direct sequel to John Carpenter's 1978 masterpiece, bringing back Jamie Lee Curtis (as well as the original Shape, Nick Castle) not just for a hell of a horror ride but an impressively thoughtful look at trauma and grief (and lots of kills, of course). Against an incredibly low $10 million budget (minus marketing), Halloween raked in nearly $256 million around the world, making it not just a successful legacy sequel but easily one of the most profitable. Last year's sequel, Halloween Kills, did half that business, however, which may not bode well for this year's Halloween Ends or other upcoming legacy horror entries like The Exorcist.
Glass (2019)
We weren't sure whether to include M. Night Shyamalan's Split (2016) here as well since that was the movie that revealed he had stepped back into the universe of Unbreakable (2000), but that was literally one scene at the very end of the movie; Glass fully re-engages us with the world of David Dunn (Bruce Willis) and Elijah Price/Mr. Glass (Samuel L. Jackson) while weaving the narrative of Split into the mix as well, making Glass into both a standard sequel and a legacy one.
Shyamalan tries to do too much with his ambitious balancing act, however, with Glass resembling some of his shaggier, sloppier outings instead of the focused, intense Split. While the film was profitable (earning $247 million globally against a modest budget of $20 million), Glass was not a barnstormer, with critics and audiences left unsatisfied by what should have been a rousing trilogy-capper.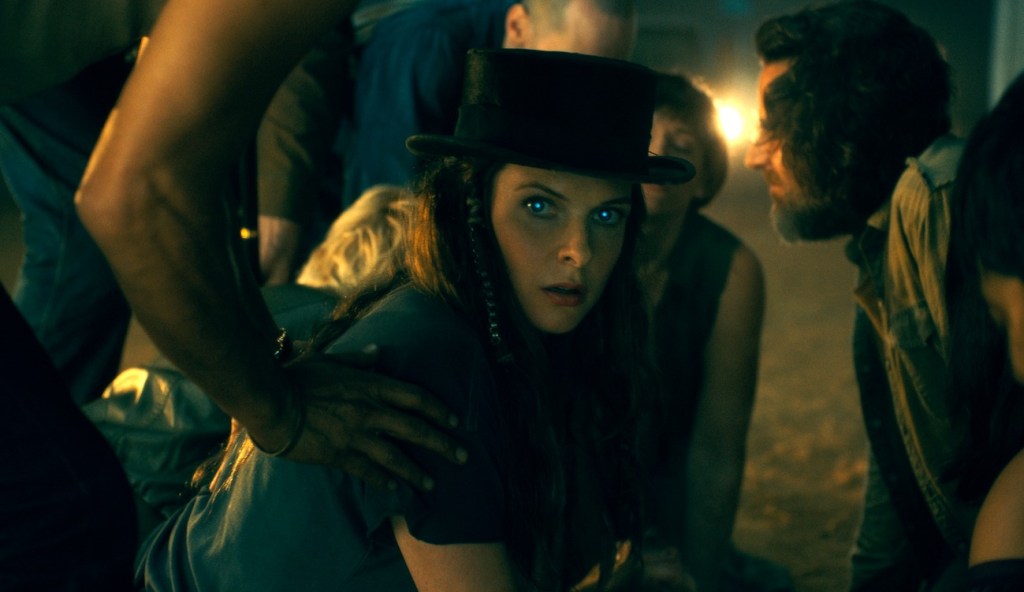 Doctor Sleep (2019)
The box office failure of Doctor Sleep is a hard pill for us to swallow. Not only did we find Mike Flanagan's adaptation of Stephen King's 2013 novel to be both terrifying and moving, but the way in which he made the film both faithful to the book—which was King's sequel to his novel The Shining—and a direct follow-up to Stanley Kubrick's legendary 1980 adaptation of the latter, was nothing short of brilliant. He found connecting points where he could knit together all four, the two King books, the Kubrick movie, and his own film, and drive them to a satisfying and emotional conclusion.
It's just too bad that not many people cared. Even though imagery from Kubrick's The Shining has been part of pop culture for almost 40 years, the use of that to market Doctor Sleep wasn't enough to draw in newer generations of moviegoers as Warner Bros. Pictures thought it might. Doctor Sleep flopped with just $72 million in the bank around the world, a perfect example of a studio betting too much on the "legacy" part of a legacy sequel, but we hope it finds a following one day.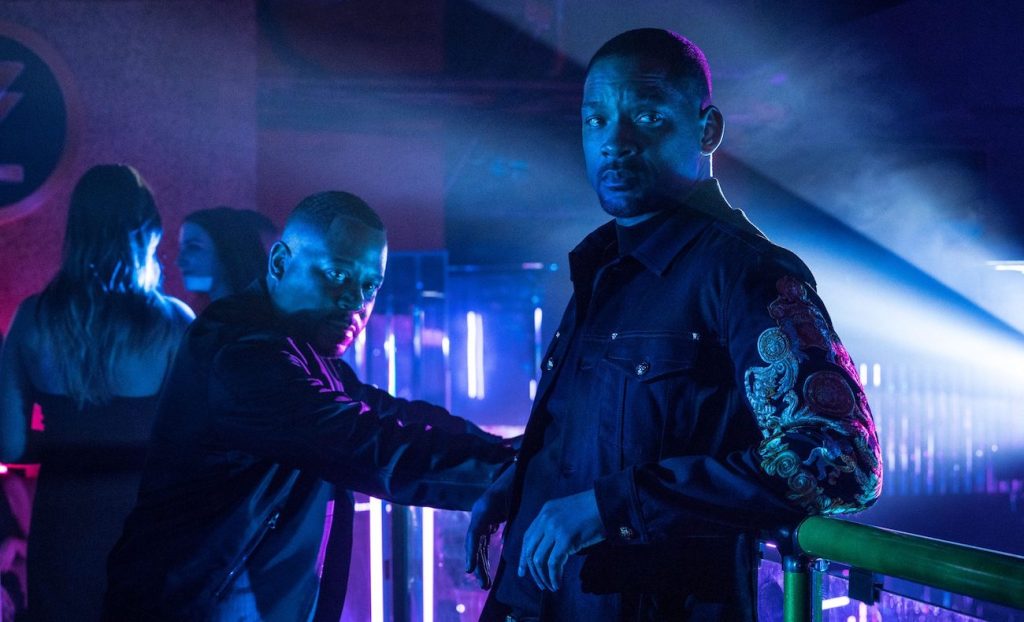 Bad Boys for Life (2020)
Talk of a third Bad Boys movie circulated almost as soon as Bad Boys II hit theaters in 2003, although the latter's hefty budget of $130 million meant that its worldwide take of $273 million wasn't quite enough to make for a substantial profit margin. With both director Michael Bay and star Will Smith seeing their personal fees climb in the years after the second one, Bay all but priced himself out of directing a threequel, even as scripts were commissioned on and off for a decade.
When Bad Boys for Life finally arrived in January 2020, Smith and co-star Martin Lawrence found themselves directed by up-and-comers Adil El Arbi and Bilall Fallah (Ms. Marvel), who focused on the propulsive action and irresistible chemistry of their two leads while giving their history together more weight. He also eased back on the gratuitous carnage of the Bay era. The result was an okay revival of a shuttered franchise, which managed to rake in a very impressive $424 million around the world just before COVID shut down the planet for the rest of the year.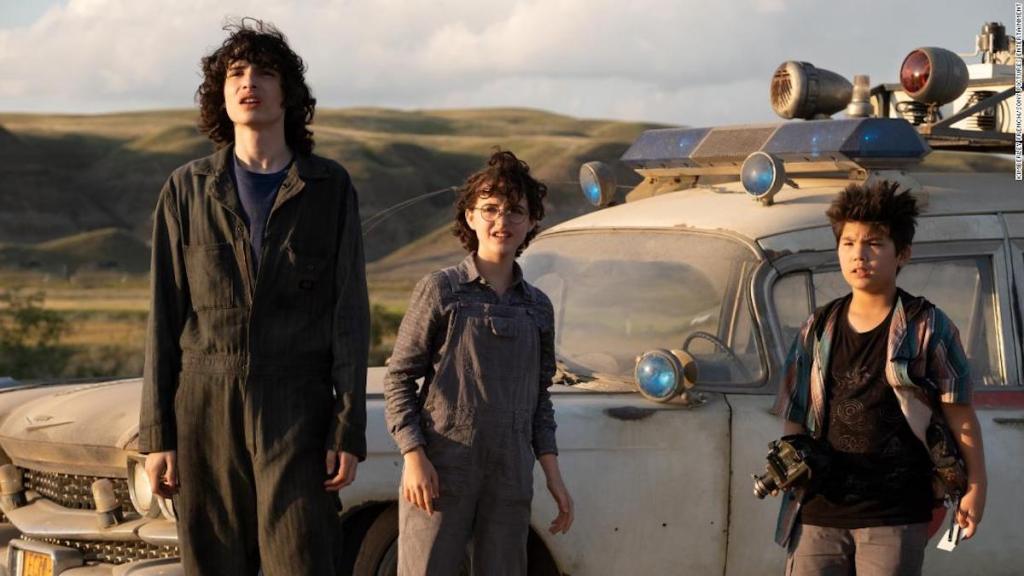 Ghostbusters: Afterlife (2021)
Ignoring the misguided but also horribly mistreated 2016 reboot starring an all-female team of Ghostbusters, this Jason Reitman-directed adventure was a direct sequel to the first two Ghostbusters movies helmed by his father Ivan Reitman in 1984 and 1989. A third film had been in development since the early 1990s, but Bill Murray's continued reluctance to return to the franchise kept it in limbo for years, with co-star and co-writer Harold Ramis' death in 2014 dragging the process out even more.
In the end, Murray, Dan Aykroyd, and a CG version of Ramis all returned to wave at the audience in this film, which featured a largely new cast but many of the same old narrative beats as the previous films. Purposely drenched in nostalgia for the first two movies, and with the utterly tasteless Ramis cameo as the rancid cherry on top, Ghostbusters: Afterlife was dull and dreary yet managed to grab over $204 million from moviegoers grateful to watch anything as the world began reopening in late 2021.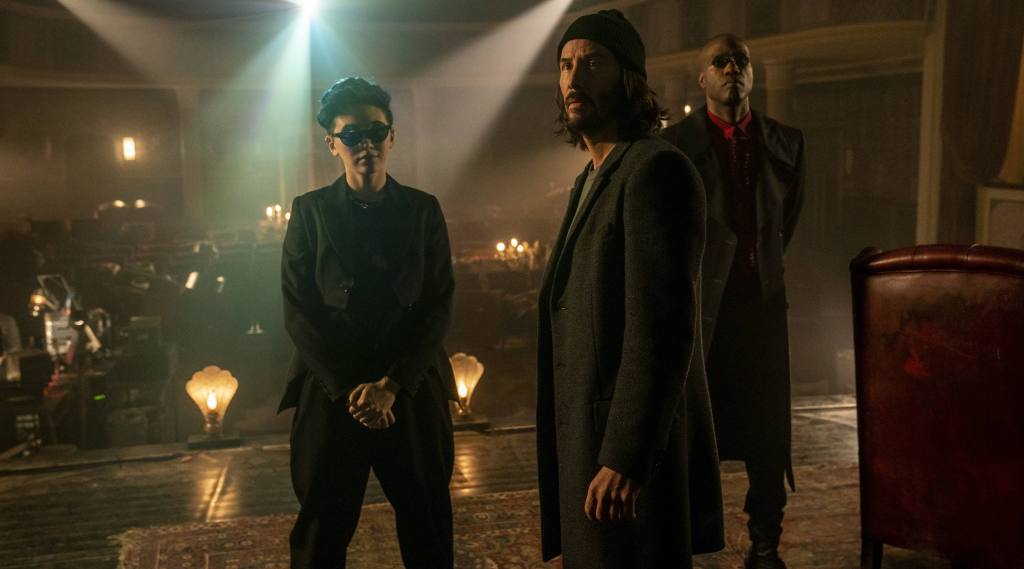 The Matrix Resurrections (2021)
Warner Bros. Pictures, the same studio that overestimated the public's appetite for legacy sequels like Blade Runner 2049 and Doctor Sleep, did it again with this fourth, pointless entry in the once mind-bending series created by the Wachowskis between 1999 and 2003. As incoherent as the original Matrix trilogy seemed to become as it hurtled to its conclusion, there was a sense back then that the Wachowskis at least had an ending in mind, even if it was a confusing one.
Only Lana Wachowski returned to direct and co-write this one (reportedly because the studio would have proceeded without her anyway), but the resulting film is perplexing as it undermines the previous ones while offering nothing in the way of the groundbreaking concepts and visuals of the original. Keanu Reeves and Carrie Anne Moss largely sleepwalk through their roles while Jessica Henwick is a refreshing new presence. However, she's given little of consequence to do.
The sour taste left by the previous two films seemed to linger after all these years as well, with The Matrix Resurrections (albeit on a day-and-date concurrent release in theaters and on HBO Max) earning a paltry $156 million worldwide. Sometimes a legacy just isn't enough, but the legacy sequels will no doubt keep coming.
Top Gun: Maverick opens in theaters now.