News
Revival: New Stephen King Movie to Be Adapted by Doctor Sleep Director
Doctor Sleep and Gerald's Game filmmaker Mike Flanagan is returning to King country.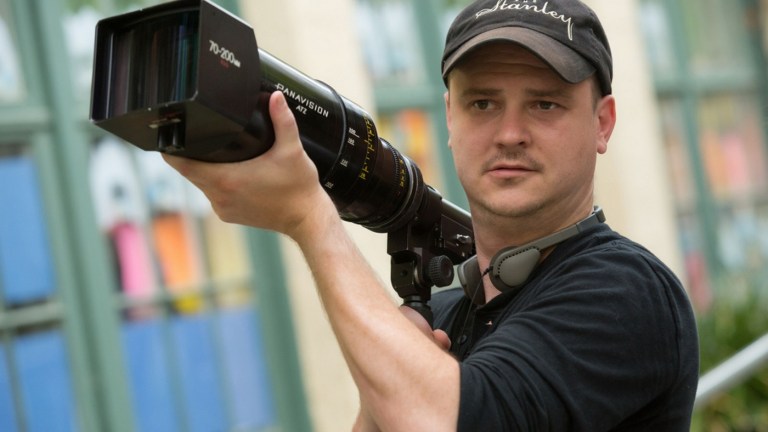 Mike Flanagan, the horror auteur behind The Haunting of Hill House and last year's theatrical version of Stephen King's Doctor Sleep, is attached to yet another King property: the 2014 novel Revival.
Deadline reports that Flanagan will write an adaptation of the novel for Warner Bros. Pictures "with an option to direct," so he's not confirmed yet to do the latter. Flanagan is also going to produce the project along with his regular producing partner, Trevor Macy, through their Intrepid Pictures banner.
Revival has been acclaimed as one of King's better recent novels, and at 405 pages, one of his more succinct. The plot follows a young boy named Jamie Morton and his friendship with small-town minister Charles Jacobs. Years later, long after Jacobs lost his faith following an unspeakable tragedy, the two meet again and Jamie ends up assisting Jacobs in grim experiments that involve using electricity to open a gateway to the afterlife.
If Flanagan does direct as well (and we hope he does), it will be the third King tale he's directed since 2017. The first was his excellent adaptation of Gerald's Game — a book often deemed "unfilmable" — for Netflix, starring Carla Gugino.
The second was last fall's outstanding Doctor Sleep, also for WB, based on King's 2013 sequel to his iconic The Shining. Flanagan managed to make the film version into a sequel to both King's novel The Shining and Stanley Kubrick's 1980 movie. While it didn't fare well at the box office, we considered Doctor Sleep one of the best movies of 2019.
Flanagan, whose other horror films include Oculus, Before I Wake and Ouija: Origin of Evil, is perhaps best known for writing and directing Netflix's 10-part adaptation of Shirley Jackson's The Haunting of Hill House. Flanagan is currently at work on a follow-up for the streaming outlet, The Haunting of Bly Manor, based on the classic Henry James novella The Turn of the Screw.
The last we heard about Revival, director Josh Boone (The New Mutants) was planning to adapt it for the screen, but Boone is currently working on his mammoth, limited-series version of The Stand for CBS All Access. Whether Flanagan's involvement means that Boone has moved off Revival remains to be seen, although likely.
Either way, the King adaptation train rolls on, with films and TV productions based on stories like 'Salem's Lot, The Tommyknockers, The Long Walk, Lisey's Story and many more all in the pipeline.