Features
Matrix 5 Would Miss the Point of The Matrix Resurrections
The Matrix Resurrections won't kickstart a new trilogy of films, which is one of its key victories.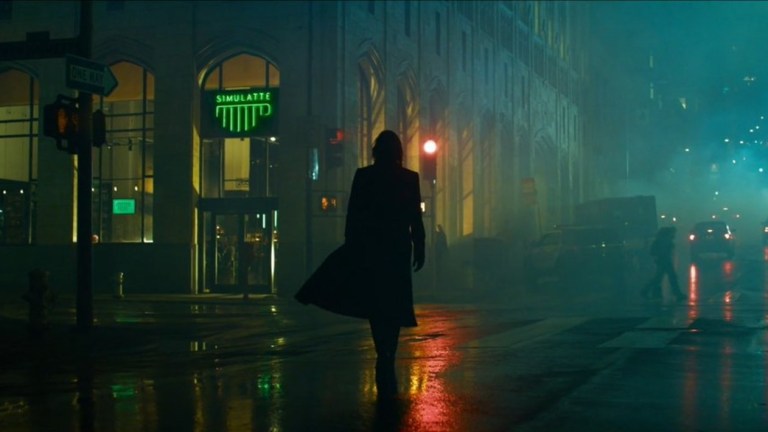 This article contains spoilers for The Matrix Resurrections.
Fandoms are funny things. For every group of people who love a particular movie or TV series and can't wait to see more of it, there's usually a large sub-section who just want it to be left alone. But in the entertainment industry, expanding or revisiting successful IP has become a relentless, cash-hunting task for all the major studios so, more often than not, it's the part of the fandom who are nostalgic for further adventures starring their favorite characters who will end up being sated.
Nostalgia isn't the only factor where there's a constant need for the big franchises to keep the blockbuster excitement train running. Why should the Marvel Cinematic Universe culminate with Avengers: Endgame? No, we move on to Phase 4. Lucasfilm landed a largely appreciated Star Wars TV success with The Mandalorian? Here are 10 more Star Wars TV projects in the works. Is it time to pick a new Batman or James Bond? Scrub the decks! Even Free Guy, a rare original live-action success for Disney swiped during its acquisition of Fox, will get a sequel. Many of us will go on to see everything on offer hoping for some reliably entertaining popcorn fodder, and become part of a perceived problem with the industry that nevertheless fuels itself. The cycle continues. It's nothing new.
But The Matrix, until recently, was a franchise that managed to dodge all efforts of a money-hungry movie resurrection. The Wachowskis had completed their planned Keanu Reeves-led action trilogy with The Matrix Revolutions back in 2003, and had expressed zero interest in reviving the story. Meanwhile, Warner Bros. remained extremely keen on the notion, repeatedly asking the Wachowskis to return and knowing that their chances of getting Reeves back on board without them was unlikely.
"The Wachowskis would have to be involved," Reeves confirmed to Yahoo Movies when pressed about his possible involvement with a fourth Matrix film in 2017. "They would have to write it and direct it. People die, stories don't. People in stories don't."
It eventually came to pass: Lana Wachowski signed on to helm a new Matrix sequel in 2019 and eerily echoed Reeves' sentiments while explaining her reasons for doing so almost 20 years after The Matrix Revolutions bowed.
"It never was interesting to me as an idea to continue it," she said at the Berlin International Literature Festival. "Then something really hard happened: Both my parents got ill. My dad first got ill, and my wife and I went home to take care of them, and we were really close to them. And also a good friend died in this very short period… It was just this constant grief. My dad died, then this friend died, then my mom died. I didn't really know how to process that kind of grief. I hadn't experienced it that closely."
Lana added that after a sleepless, emotional night, an idea for a new Matrix movie came to her.
"Suddenly, my brain just exploded this whole story. I couldn't have my mom and dad… yet suddenly I had Neo and Trinity, arguably the two most important characters in my life. It was immediately comforting to have these two characters alive again, and it's super-simple. You can look at it and say: 'Okay, these two people die, and okay, bring these two people back to life, and oh, doesn't that feel good?' Yeah, it did! It's simple, and this is what art does and this is what stories do. They comfort us and they're important."
The writer-director achieved her aim with The Matrix Resurrections. Having Neo and Trinity alive again and catching up with them after so long was indeed comforting. But unexpectedly snarled up in its attempt to revive that sweet love story was a savage critique of the blockbuster industry's obsession with revisiting IP wells in the form of remakes, reboots, and sequels, while actively ignoring opportunities to explore original stories.
"I cannot tell you what this film is about, but I could explain what it is not," teased co-writer David Mitchell before The Matrix Resurrections arrived, adding "It's a very beautiful and weird creation. It also achieves a couple of things that we do not see in action films, meaning it subverts the rules of blockbusters."
Perhaps fans of the original trilogy should have paid more attention to Mitchell's words. The Matrix Resurrections depicts a painful re-enactment of studio branding and synergy, and the deeply cringeworthy thirst of those who would love to see The Matrix stagger on.
Lana doesn't attempt to hide that Warner Bros. would eventually remove her from the equation if she ultimately refused to return to The Matrix, and this was common knowledge after the studio tried to relaunch the franchise with the help of Ready Player One and Free Guy co-writer Zak Penn in 2017.
The director clearly didn't want to give fans more of the same, or try to remake her own art with the "help" of focus groups. Ergo, vis-à-vis, concordantly, The Matrix Resurrections chooses neither the red or blue pill because it understands that it cannot deliver the impossible. Instead, it exhaustively turns the tables on us in its first half. We are Agent Smith, probing Neo for answers at the start of the original film, and Resurrections is simply Neo brazenly giving us the finger in response.
"Why did you want this?" the film seems to ask its fans, over and over. "We've been here. We've done this. We can let you spend time with these characters again, but it will never be the way it is in your mind. The steak will never taste as good."
And yet, when the film started streaming on HBO Max and playing in theaters, some started asking if this was really the last installment of the franchise, seemingly missing the point. "What of Matrix 5?" they asked, after Lana just spent a lot of time and energy telling us why we should question our hunger to revisit these fond memories in the first place. Key to The Matrix Resurrections' mere existence as a new piece of art is to delay or destroy this inevitability.
The Matrix has always been about choice. We can choose to break the blockbuster cycle. We can tell Hollywood we want something else. We can rebel with our wallets. If we do, perhaps The Matrix Resurrections can be considered a success regardless of how much coin it made at the box office. If we don't, The Search For More Money will continue apace anyway. And maybe that's just fine: it's simple, and this is what art does and this is what stories do. They comfort us and they're important.
"We've got no prequel in mind. We've got no sequel in mind. We've got no further trilogy," The Matrix Resurrections producer James McTeigue bluntly informed Collider. "There's always the financial part of it. There's always the filmmakers who want to make the films, and there's always the studios or the streamers who have the money to facilitate that. So yeah. It's always a business equation as much as it is a creative equation."
Ultimately, both McTeigue's words and one of the central themes of the new film develop as yet another warning from the people behind The Matrix franchise: if you don't choose, your choices may be made for you.