News
Tron 3 Back in the Works with Director Garth Davis
Disney is moving forward with its Jared Leto-headlined Tron film, having appointed Garth Davis as director.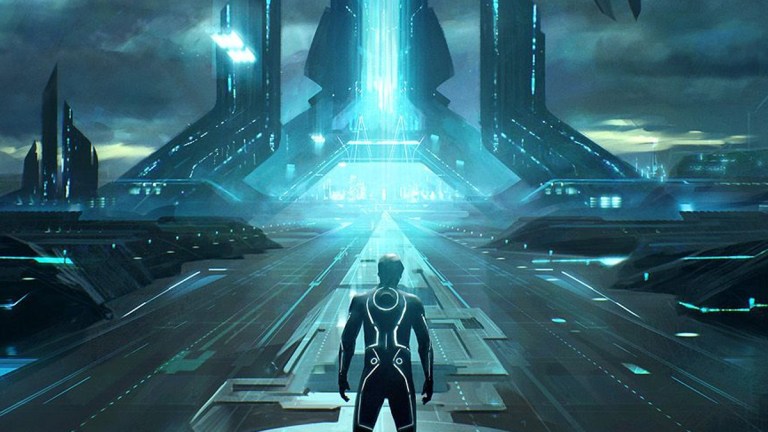 Tron 3 is about to emerge from its imprisonment in the proverbial Grid of Disney's backlog, as evidenced by the Mouse House's appointment of a director.
Garth Davis is now set to direct the long-gestating untitled third film in the Tron franchise, reports Deadline. Davis, an emerging talent known for indie dramas, most recently directed the 2018 Rooney Mara-starring Biblical epic, Mary Magdalene, and the Oscar-nominated 2016 Dev Patel-starring biographical piece, Lion, along with television runs with Top of the Lake (for which he shared an Emmy nod,) and Love My Way. While the status of the script is not quite clear as of yet, the most recent draft of the Tron 3 script was written by Jesse Wigutow.
The appointment of Davis to this coveted director's chair is the first significant bit of news about the Tron threequel since early 2017, when it was reported that Jared Leto had signed on as its star. While the project has languished in pre-production purgatory ever since that development, Leto is still reportedly attached to the project. Moreover, Leto is also set to serve as a producer, joined in that capacity by Justin Springer and Emma Ludbrook. Of course, the threequel has notably seen several starts and stops over the years.
The news will obviously delight fans of the Tron franchise, which first took shape at Disney as director Steven Lisberger's 1982 original film, which showcased then-revolutionary onscreen digital effects in its story of software engineer Kevin Flynn (Jeff Bridges), who becomes digitized and whisked into a computer mainframe known as the Grid, in which living programs exist inside cyberspace, forced by evil A.I. Master Control Program to participate in a deadly game, in which he fights alongside the game's titular character, Tron (Bruce Boxleitner).
Tron, unfortunately, disappointed Disney at the box office with $33 million in its domestic-only release against a $17 million budget. However, the franchise—also notably represented by the accompanying arcade game of the same name—was omnipresent in a crowded 1982 pop culture panorama, and remains a cult-classic snapshot of the video game industry boom (that was about to temporarily go bust). Indeed, the franchise's cult status kept it alive at Disney, gestating for decades until the irresistible surge of nostalgia led to an inevitable return in the industry's (still-ongoing) era of reboots and revivals.
Indeed, 2010 gave us Tron: Legacy, directed by Joseph Kosinski. Manifesting as a direct sequel to the 1982 film, Legacy followed the exploits of Kevin Flynn's son, Sam (Garrett Hedlund), the nonchalant primary stakeholder in the massive software company of his missing father, who finds himself digitized and thrown into the Grid, which has evolved immensely since the events of the first film. Once there, he is subject to the similarly deadly-games-fixated whims of a new evil A.I., Clu, a program bearing a young version of his father's face, who has filled the digital dictatorial vacuum left by the Master Control Program. However, Sam finds allies in his missing father (Bridges) and his isomorphic algorithm of an apprentice, Quorra (Olivia Wilde). Released worldwide (unlike its predecessor), the sequel grossed $400 million on the back of a $170 million budget; not a massive box office hit, but not exactly a disappointment.
While neither of the two existing Tron films are widely regarded for their attributes of plot and character development, they are respected as aesthetic breakthroughs for their respective eras. Thus, it will be interesting to see how this third Tron takes shape, especially with a director in Garth Davis, whose experience has been restricted to indie dramas.