Features
Best Documentaries on Amazon Prime Video
Put that Amazon Prime subscription to use and learn a thing or two with this list of the streaming service's best documentaries
Editor's Note: This post is updated monthly. Bookmark this page and come back every month to see what other excellent Sci-Fi movies get added to Amazon Prime.
Updated for March 2020. 
You can see a complete list of Amazon new releases here.
We watch movies to escape. We watch documentaries to stay.
Ok, that's a massive oversimplification. But documentaries fill a much different role in the culture than films or television. A good documentary is ideally both entertaining and a learning experience. All the streaming services have a documentary presence on their servers to some extent and here we break down what Amazon has to offer.
The documentaries of Amazon Prime are as entertaining and informative as any other source. Notice, however, that Mr. Bezos seems to have a taste for documentaries that cover music, food and people falsely accused of crimes. Oh. And Ken Burns lots of Ken Burns.
Enjoy!
I Am Not Your Negro
I Am Not Your Negro takes an unfinished book by brilliant American writer James Baldwin and uses it as a starting point to discuss Baldwin's life and passions and his home country's ugly history of racism.
There's a reason I Am Not Your Negro was a modest "hit" for a documentary and took home its fair share of awards. It's stark, honest and smartly constructed around Baldwin's wit and humanity.
Sriracha
Sriracha is one of the all-time unexpected food success stories. We in the West thought we were all set on hot sauce. Hell, we may as well have invented the art of throwing spicy red liquid on chicken wings (we probably did not). Then out of nowhere (Thailand) come these red bottles with chickens on them that straight up change the game.
Griffin Hammond's documentary, Sriracha, is a love letter to the now ubiquitous chili sauce and a helpful explanation of its history and new role in the world. Sriracha is one of the most unusual and one of the best documentaries on Amazon Prime.
Paradise Lost: The Child Murders at Robin Hood Hills
Paradise Lost is the rare documentary that eventually became its own series of sorts. Paradise Lost: The Child Murders at Robin Hood Hillspresents the story of the West Memphis Three – three teenage boys accused of the 1993 murder and mutilation of three children.
The case becomes so sprawling and so difficult that it continues through two more documentaries: Paradise Lost 2: Revelations and Paradise Lost 3: Purgatory, the latter of which came out in 2011 – a full 18 years after the case began.
Paradise Lost is like The Godfather trilogy of documentaries only if the third one didn't suck.
Ken Burns: The Central Park Five
It's Ken Burns time! Ken Burns is rightfully known as one of the maestros of documentary filmmaking for his definitive long-form takes on uniquely American topics like baseball and the Civil War. In The Central Park Five, Burns leaves his comfort zone a bit by finding a more recent story (ok, it's a 30-year-old story but that's still much newer than the Civil War).
The Central Park Five covers details of the famous case of the same name in which five black men (i.e. teenagers) were falsely accused of raping and assaulting a woman in Central Park. It's just another sad chapter in America's long history of racial profiling.
Oh, and apropos of nothing the current President of the United States once spent $85,000 on ads in four major New York newspapers advocating for the death penalty for the five falsely-accused teens. Then in 2016 instead of apologizing, doubled-down and insisted that they were guilty. Just throwing that out there.
Watch Ken Burns: The Central Park Five
Without Charity
Without Charity is your standard true crime documentary with a twist. In 2000, four men broke into an upscale Indiana home with the intention of robbing it. There they discovered three carpenters doing work on a nearby barn. The men tied up the carpenters and eventually executed them.
All fairly typical, though surely tragic, stuff for a true crime documentary. But why is there a woman in handcuffs in that screenshot above? That's Charity Payne, the subject of Without Charity. Charity knew the robbers and knew of the impending robbery. Was she the mastermind of all this or just someone along for the ride. In other words, does any of this happen without Charity?
Thin
Documentaries about bulima, anorexia and other eating disorders are relatively common watches in high schools. That's perfectly understandable as young people and young women in particular are the most at risk for these illnesses and the adults in the room naturally want to help. As a result, I watched a fair few in my day as a high schooler and yet I don't remember watching one as honest, brutal or effective as Thin.
Thin follows four young women at an eating disorder treatment center in Florida. It's heartbreaking to watch these people struggle yet equally as uplifting to see them support one another and form bonds. Unfortunately, some of those bonds may lead to tragic circumstances. Don't Google anything about it, just watch and report back.
Gleason
I threw on Gleason randomly one night as I was compiling this list because it's summer and Game of Thrones hadn't started yet. I appreciated the football angle and figured it would be interesting, if not inspiring, to track a former player's post-career health struggles. Well…uh…I cried. I cried a lot. I cried when former NFL-player Steve Gleason gets his tragic ALS diagnosis. I cried as his body began to degenerate and he tried to put on a brave face for everyone else. I cried when he cried. I cried. I just cried and cried and cried.
I can't recall ever crying harder at any non-real life event. Gleason is for sure inspiring. The sheer positive humanity of the people who rally around Gleason is beyond impressive and uplifting, not even to mention Steve's tremendous courage. Gleason is also brutal. There are intimate, beyond sad and authentically vulnerable moments in this documentary that I never anticipated seeing in any film. It's depicts the destructive power in ALS in the most vivid, horrifying way possible. Watch it if you're not afraid of crying so hard you cause a scene.
Long Strange Trip
Amazon Prime is chock full of music documentaries and The Grateful Dead-focused Long Strange Trip may be the best. The doc premiered in early 2017 at Sundance, was executive produced by Martin Scorsese and boasts a nice brisk running time of nearly four hours.
That's certainly intimidating for the non-Deadheads (a.k.a. most people on Earth) but director Amir Bar-Lev's movie does the impossible: makes Jerry Garcia's crew fascinating to the previously uninterested.
City of Ghosts
City of Ghosts is a big investment for Amazon. After it premiered at the 2017 Sundance Film Festival, Jeff Bezos' boys ponied up $2 million for the streaming rights to the documentary. Based on early buzz it seems to be money well-spent.
City of Ghosts comes from Academy Award-winning documentarian Matthew Heineman and follows the Syrian activist group of journalists "Raqqa Is Being Slaughtered Silently." The documentarians with the help of the media activists RBSS uncover and reveal the bevy of human rights abuses being brought down upon Syria by the Islamic State based in Raqqa.
Elian
The picture of U.S. forces "rescuing" 5-year-old Cuban defector Elian Gonzalez at gunpoint remains one of the most striking images of our time. Now the excellent documentary Elian strives to tell the first story behind the photo. Elian Gonzalez was five years old when he was plucked out of the ocean off the coast of Florida.
His makeshift boat from Cuba had capsized and his mother had died. Then the boy became an unfortunate political football in the decades long political game between the United States and Cuba.
The First World War
World War II is easy. Obviously it wasn't easy for those involved but it is easy for us. There are fairly clear good guys and bad guys (morality is subjective – especially when it involves cultures from around the world but very few would argue that the Nazi Party and Mussolini were anything other than bad guys) and we all have sorts of usable footage from the frontline to insert right into documentaries.
World War I is a bit harder. This 2003 British series The First World War does a beyond stupendous job bringing to life a war that we sometimes forget the brutality and consequences of.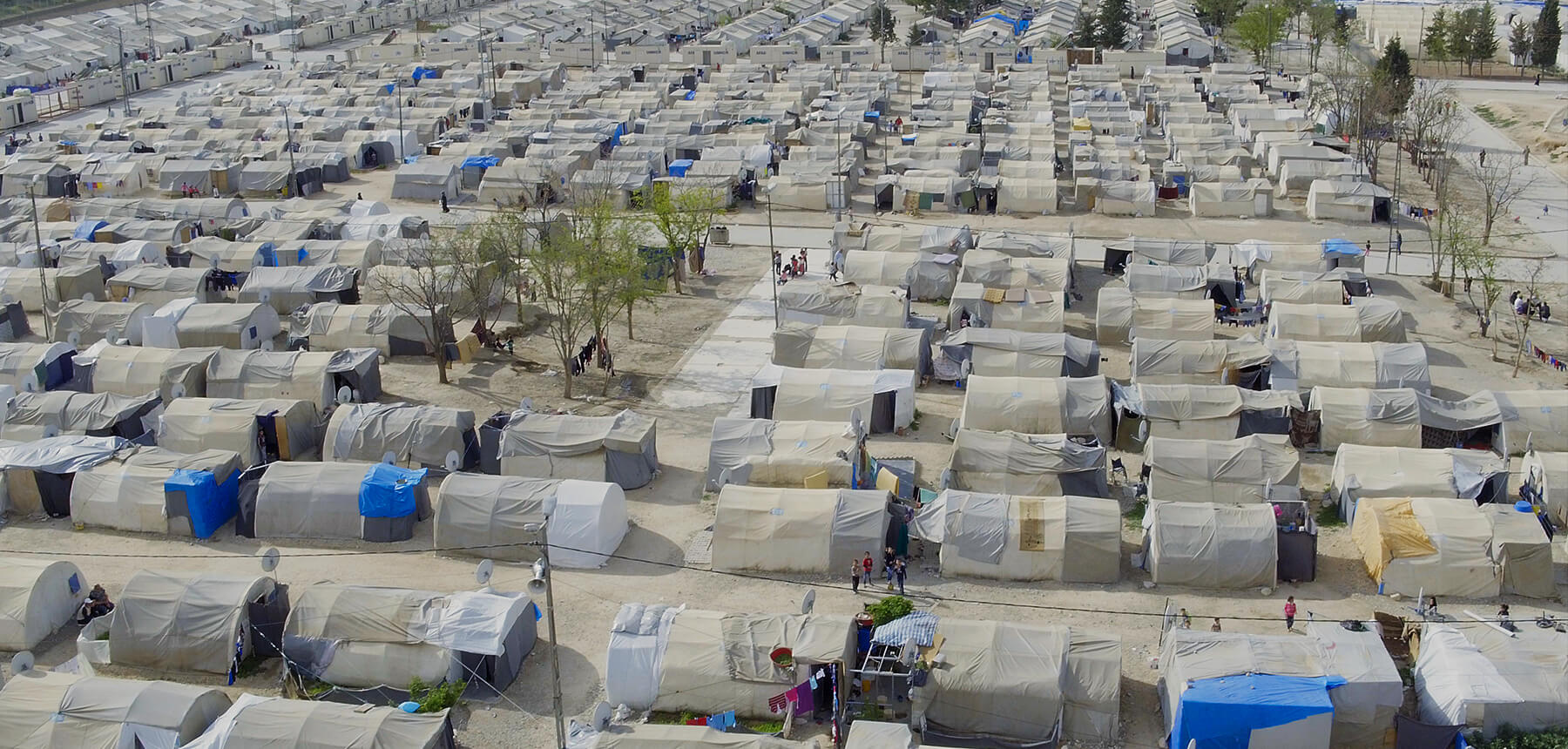 Human Flow
Human beings have two legs and can walk around relatively easily wherever they please. Then why are we so damn hard to move?
Amazon's original documentary Human Flow, directed by Ai Weiwei is all about the moving of human beings from one location to another. It's about displacement – what happens when a person becomes a refugee?
Wars, famine, and natural disasters have forced upwards of 65 million people to flee their circumstances. Human Flow examines what it's like to be one of those 65 million in Iraq, France, Germany, and many other locations.
Aida's Secrets
Aida's Secrets is an emotional experience about incredibly emotional topics. Imagine living with the knowledge that your mother survived the Holocaust. Now imagine that you one day discover you have a secret brother you've never met.
That's the experience that Izak Szewelwicz goes through in Aida's Secrets. Izak was born to his mother Aida, while she was interned in Bergen-Belsen. Given the extreme circumstances, Izak was sent to Israel for adoption. In his later years, Izak is able to develop a relationship with Aida anyway. Then he discovers Aida's secret.
The Act of Killing
As terrifying and evil as mass acts of violence and genocide are, they can still come across as abstract, unemotional concepts. The Act of Killing puts terrifying, all-too-real faces to mass political violence.
In this documentary, director Joshua Oppenheimer visits Indonesia with the intent to document the stories of the Indonesian mass killing of 1966-66. He doesn't just get interviews with family members of victims, however: he speaks directly to participants. The Act of Killing gets directly inside the at-times gleeful minds of those involved in unspeakable violence and the effect is chilling and riveting.
The Invisible War
In The Invisible War, director Kirby Dick and his cameras uncover countless stories of sexual assault within the U.S. military and at times the subsequent cover-ups and mishandling of investigations. Dick's film is a respectful, carefully handled exploration of a difficult and infuriating topic.
The Invisible War debuted in 2012, winning an Audience Award at Sundance and has since inspired the adoption of several laws and executive orders. Two days after viewing the film, the at-the-time Secretary of Defense issued an order ending the common military practice of commanders reviewing sexual assault claims within their own units.
Bill Cunningham New York
When we talk about happiness what are we talking about? There are so many possible definitions but one of the easiest to remember, if not enact is to find what you love to do and get paid for it. Through that metric (and many others), Bill Cunningham was the happiest man in the world.
Bill Cunningham New York follows New York Times fashion photographer Bill Cunningham as he rolls around the streets on Manhattan on his trademark red bike, snapping photos of the latest "on-the-street" fashion trends. Cunningham died in 2016 and this 2010 documentary remains an excellent tribute.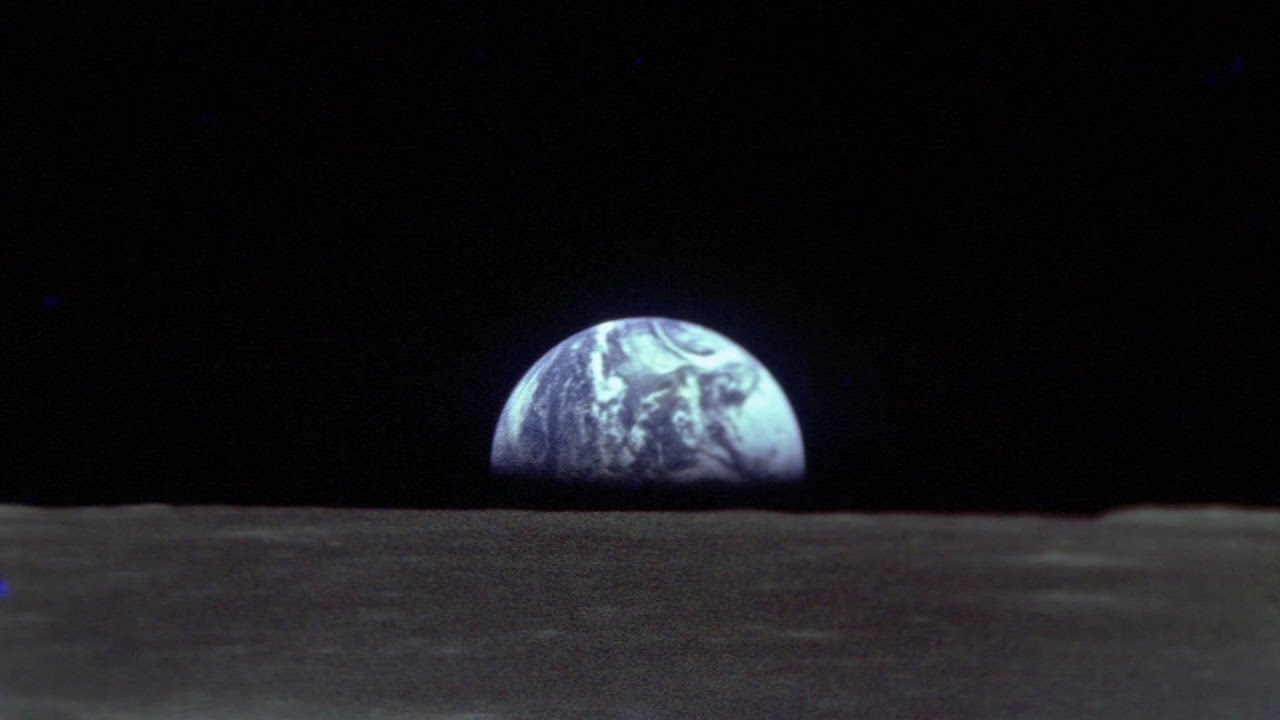 Fight For Space
After humanity successfully landed on the moon in 1969, the natural assumption is that further manned space exploration was the way of the future. Surely we'd be colonizing Mars in no time!
Well, that didn't quite come to pass and the documentary Fight for Space seeks to answer why. This doc explores the various political and financial struggles and limits facing NASA and interviews a bevy of intelligent people to figure out how to fix it.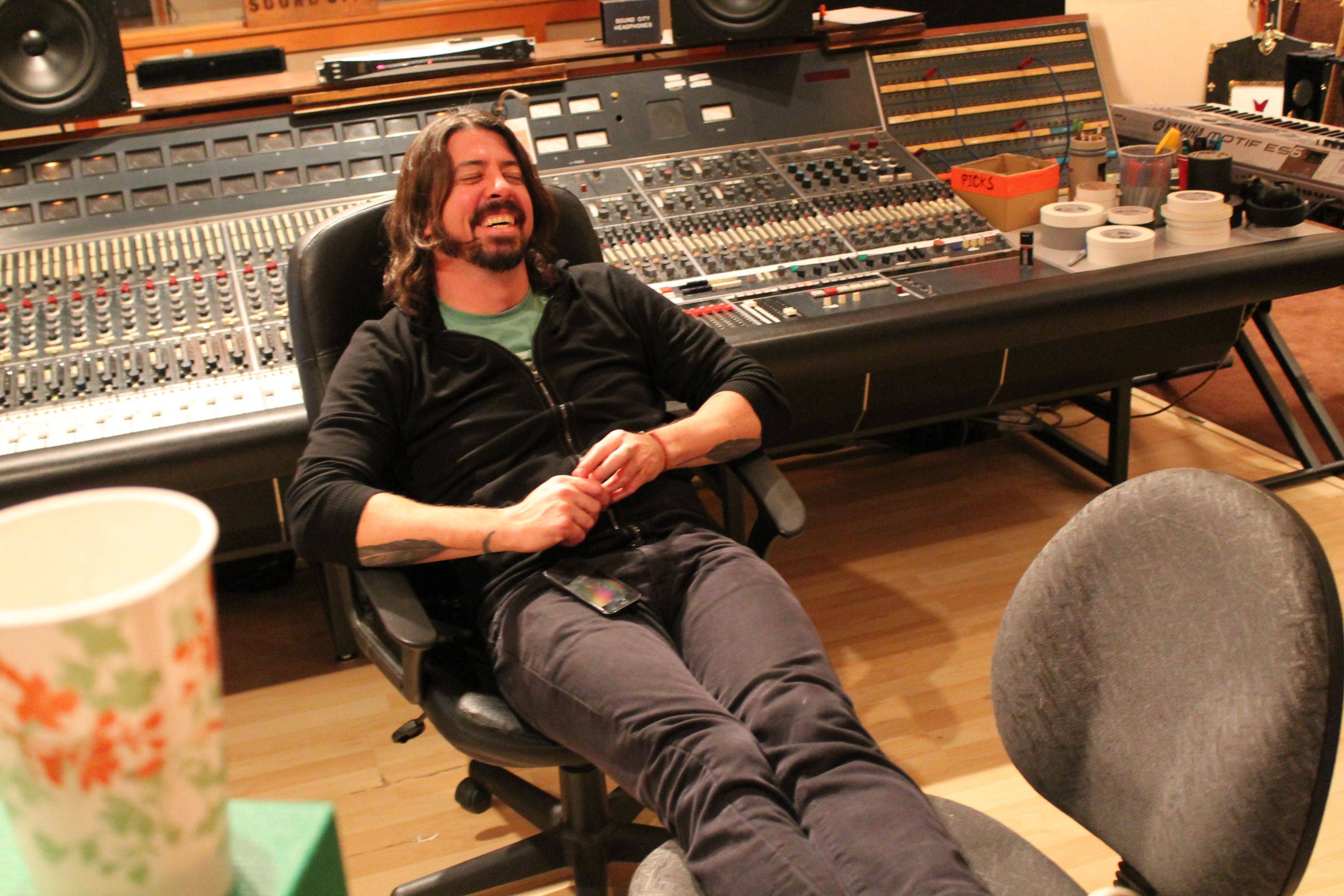 Sound City
Foo Fighters frontman Dave Grohl clearly loves music. Sound City is all about the history of one music studio – Sound City Studios in Van Nuys, L.A. The documentary is unabashedly sincere, nerdy and fun.
It's so good that it suggests although Grohl's biggest love is music, he might have a future in this whole documentary filmmaking thing as well. Sound City eventually gave way to the series Sonic Highways on HBO.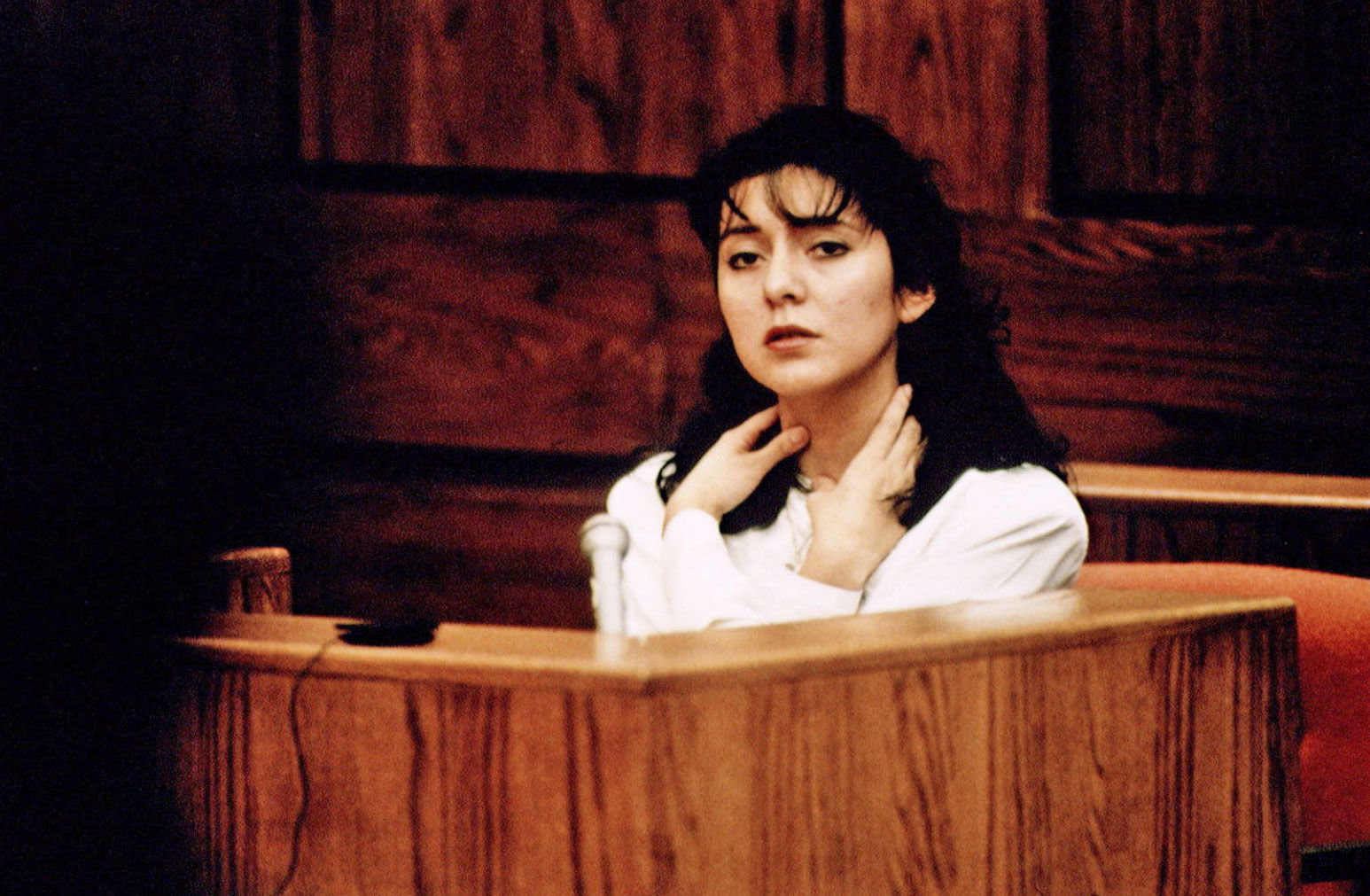 Lorena
The story of Lorena Bobbit was natural fodder for tabloid culture in the '90s. "You're telling me this lady did WHAT now? And she threw it WHERE?"
Still, the real story of my Lorena Bobbitt de-membered her husband, John Wayne Bobbitt, goes much deeper than the immediate salacious details would suggest. This documentary, from executive producer Jordan Peele, examines the woman at the center of this unusual case and explores how her history as domestic abuse victim was largely ignored by the male-dominated press.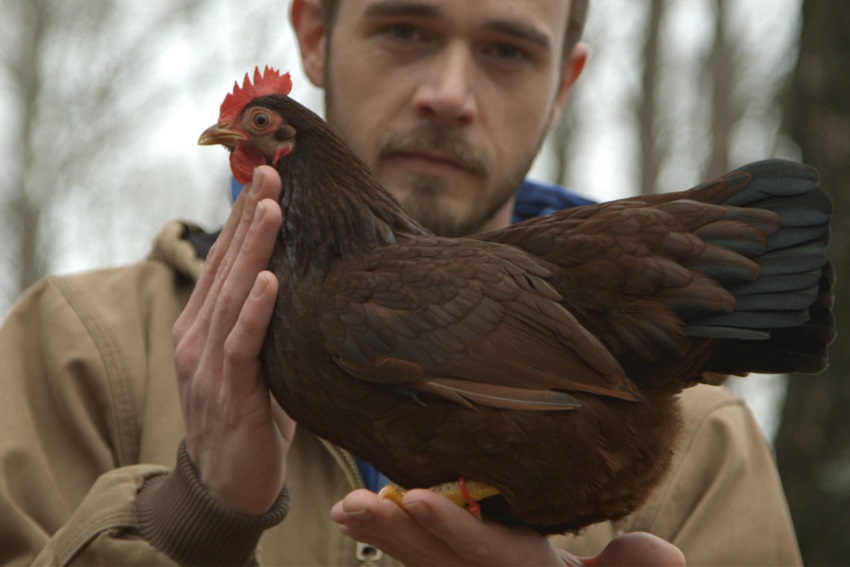 Chicken People
An exciting thought for any documentary to elicit is "Man, I didn't know people were that into that." Chicken People is one of those documentaries. Chicken seem so pointless. Why even bother having an actual living species running around out there rather than the eventual food product that will find its way into every grocery store?
Chicken People, however, makes a pretty compelling case for the little weirdos – or at least a compelling case for humanity's depthless appreciation for all manner of unimportant things.
The Revisionaries
So reality is a little weird right now but thankfully documentaries are here to remind you of all the warning signs you missed. The Revisionaries, from director Scott Thurman, covers the re-election of big dumb-dumb Don McLeroy as chairman of the Texas Board of Education.
The Revisionaries is concerned with anti-intellectualism or just downright stubborn disbelief as a dogma and delivers the unfortunate news that as Texas goes for education, so does the rest of the nation.