Features
Best Documentaries on HBO Streaming
When you need a dose of reality with your streaming check out our list of the Best Documentaries on HBO.
Editor's Note: This post is updated monthly. Bookmark this page and come back every month to see what documentaries are being added to HBO Now and HBO Go.
Updated for March 2020
You can see a complete list of HBO new releases here.
HBO's most consistently excellent quality might be its deep roster of documentaries. At any given moment HBO has dozens of high-quality documentaries available for streaming. We've done our best here to find and present the best of the best documentaries available on HBO Now and HBO Go streaming.
It was certainly a tall task as almost every documentary by default seems excellent at first. How could anything that's presenting further context on an important or interesting real life story be anything but fascinating? Still, here are the absolute must-watches for when you need a dose of truth and discomfort.
Alive Day Memories: Home from Iraq
In addition to being a brilliant actor, Tony Soprano actor James Gandolfini ("actor" somehow doesn't feel like a strong enough term for the miracle of creation that Gandolfini pulls off inThe Sopranos) also felt strongly about his causes. One of them was supporting American military veterans.
Alive Day Memories is a rather atypical documentary as it features quite a bit of Gandolfini in addition to its subjects. But the passion and realness that Gandolfini brings to his conversations with Iraq War amputees and other injured veterans still makes for a remarkable, thoughtful viewing experience.
Andre the Giant
When HBO reached a deal with sportswriter Bill Simmons they got a couple of things. The first is a stiff television presence who couldn't make weekly sports showAny Given Wednesday work. The second is an absolutely genius-level eye for talent and strong sense of what documentaries the world is ready to receive.
With Andre the Giant, Simmons' takes his 30 for 30 producing experience from ESPN and taps Jason Hehir to direct the fascinating real-life story of a man so large that the only realistic profession for him was "world-famous" wrestler.
Arthur Miller: Writer
Playwright Arthur Miller is one of the most important Americans ever. His plays Death of a Salesman, The Crucible, All My Sons, and many more helped develop modern American literature and art as much as any other source. And as one would respect from a talent so large and singular – the man was pretty fascinating too.
InArthur Miller: Writer, director Rebecca Miller gets unprecedented access to the writer who died in 2005. This is rather unsurprising as Rebecca Miller is Miller's daughter. The documentary is no less compromising or fascinating. It features one-on-one interviews with the man himself and details his life struggles from his many marriages to his fight against McCarthyism.
Atomic Homefront
Nuclear energy could very well be the future. Before it is, however, we're going to want to clean up the nuclear past. Rebecca Cammisa's documentary examines a major American city, St. Louis, and its past as a nuclear processing site and eventual dumping ground during the Manhattan project.
Atomic Homefront examines the consequences of St. Louis' nuclear legacy and what can be done to fix it.
Beware the Slenderman
Beware the Slenderman is among the most recent and buzzworthy documentaries on our list. It's also quite great. It's the story of two young girls who attempt to murder their friend as a sacrifice to fictional internet boogeyman Slenderman.
While the marketing materials are all too happy to play up the spooky story angle (and I thank them for all the fascinating art of Slenderman it produced) the documentary is thankfully more level-headed. It's not just about scary stories or fear of new technology but rather an exploration of the confusions of youth.
Cries from Syria
Documentary footage of war and human suffering will never not be a vital part of journalism and filmmaking for as long as there is war and human suffering. Hopefully this footage and those documentaries will all be as simultaneously uncompromising and respectful as Cries from Syria.
Cries from Syria traces the beginning, middle and….unfortunately there is no end of the Syrian Civil War. It's not so much a documentary as it is a desperate plea for help from an entire country of suffering people. That sounds like a tough watch and it is but it's still absolutely worth your time.
David Bowie: The Last Five Years
David Bowie was the consummate showman until the end. And as we all found out when HBO acquired the rights to David Bowie: The Last Five Years, that showmanship extended to signing off on a documentary about the last years of his life. The documentary comes from Francis Whately who had previously directed David Bowie: Five Years, which covered the Thin White Duke's cultural peak in the late '70s and early '80s.
Last Five Years covers the huge projects at the end of Bowie's life including the musical Lazarus and the albums The Next Day and Blackstar. Fittingly, The Last Five Years is releases on what would be Bowie's 71st birthday.
The Diplomat
How awkward must it be to have your son approach you and ask to make a documentary about your life? Thankfully for all of us, U.S. Ambassador Richard Holbrooke said yes when his son David did just that. Holbrooke the younger does an excellent job of capturing his dad's wildly fascinating life story.
The Diplomat covers almost the entirety of Holbrooke's career as a friendly, yet resolute face the United States presented to the world for almost six decades. Holbrooke was a masterful ambassador, military officer and all-around diplomatic master. Getting to see his story from the perspective of his son is fascinating and poignant.
Everything is Copy
HBO Documentaries cover a huge, diverse array of topics. Still, we must acknowledge some bias here both on the part of documentarians and ourselves. Both documentarians and the stewards of this site just happen to gravitate to stories about journalists and other artists. And why not? Artists and journalists are both dogged pursuers of truth – a topic documentaries should know a bit about. In this instance the artist in question is the irreplaceable Nora Ephron.
Everything is Copy comes from Ephron's son, journalist Jacob Bernstein and it's a lovingly-crafted tribute to his mother. Bernstein, secures interviews with many important people to his mother and they talk about the many factors that helped Ephron become one of the true voices of her generation.
The Fence
Here's another interesting thing about documentaries. You write about them for long enough and you eventually discover that most of them are almost always relevant. Critics and audiences love to point out that art, both scripted and non-fiction, often reflects the issues of today. The reason for that sadly seems to be: today's problems are always the same as yesterday's. Case in point: The Fence.
The Fence is a documentary from 2010 about how the U.S. tried to build a "fence" on the Southern border in 2006. Spoiler alert: it was a really fucking stupid idea.
Ghosts of Abu Ghraib
Ghosts of Abu Ghraib is one of the documentaries that helped put HBO's documentary brand on the map. It's a 2007 documentary that examines the 2004 controversy surrounding the U.S.'s Abu Ghraib prison in which many prisoners were abused and/or tortured.
This was an incredibly powerful and well-known story and Ghosts of Abu Ghraib joins the pantheon of documentaries that offer the definitive depiction and interpretation of a controversial real-world event.
Going Clear: Scientology
Oh yes, you remember this one. Going Clear: Scientology is about as close to a definitive documentary about all the various mysteries and craziness of Scientology that we're going to get.
This Peabody-award winning doc comes from documentary All-Star Alex Gibney and is based on the book Going Clear: Scientology, Hollywood and the Prison of Belief. It's a fascinating look at a religion/cult with dwindling members but that still has more money than ever.
Heroin: Cape Cod, USA
Any documentary depicting drug addiction is going to be brutal. Heroin: Cape Cod, USA is particularly so. It isn't preachy or saccharine. It's just uncompromising in its honest depiction of the horrors of opioid addiction.
This doc predates the U.S.'s current opioid crisis by several years and it's tragic to watch these sympathetic human beings go through deadly struggles that everyone seems helpless to stop.
I Love You, Now Die
Like all good documentaries, I Love You, Now Die takes an event that many have a passing familiarity with and then delves deeper. The case at the center of I Love You, Now Die is the case of Michelle Carter and Conrad Roy a.k.a. the suicide by text case. After 18-year-old Conrad Roy was found dead in his car from suicide, investigators checked his phone and found hundreds of troubling texts from his girlfriend, Michelle Carter, encouraging him to commit the act.
As I Love You, Now Die explores, the case is every bit the tragedy that it first appeared to be. But is there more to the story of one teen being cruel to another? Erin Lee Carr's excellent documentary paints a fair portrait of two young people hopelessly overmatched by their own dysfunctions and the technological world around them.
The Inventor
It's a golden age for the grifter and conman. Alex Gibney's documentary, The Inventor, tells the story of one of modern age's most prominent.
Elizabeth Holmes dropped out of Stanford to begin her biotech-oriented Silicon Valley startup. Theranos was to revolutionize the blood analysis industry. With only a single drop of blood, consumers could receive a full diagnostic rundown of their health. Only problem was – the technology never worked.
Like the respective Fyre Festival documentaries, The Inventor shows what happens when "fake it until you make it" is an official business strategy.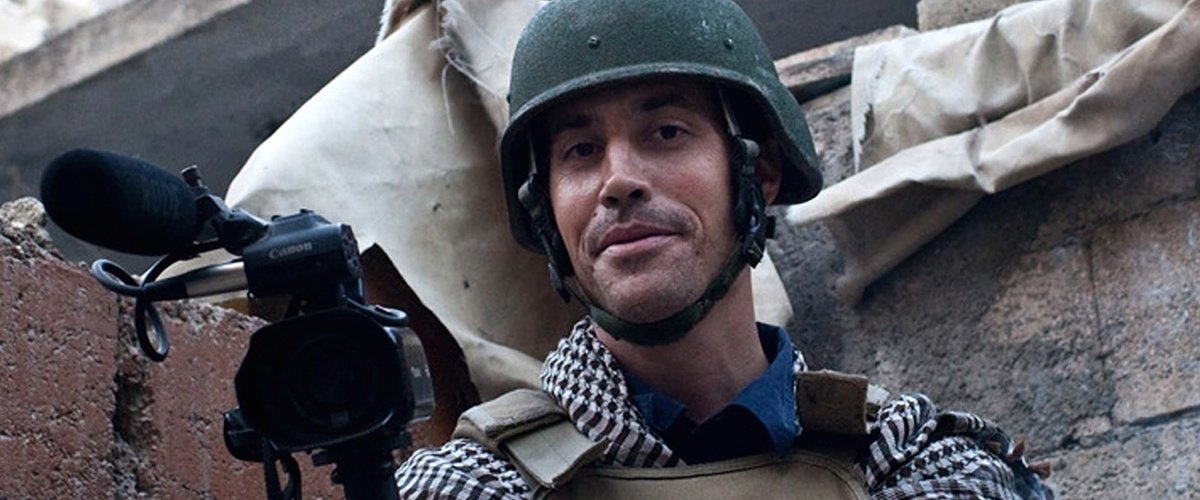 Jim: The James Foley Story
Jim: The James Foley Story keeps up two running traditions on our documentaries list. One, it's about a journalist. Two, it's directed by someone close to the subject – in this case, the subject's childhood friend.
In this case, however, the subject matter at hand couldn't be more tragic. James Foley was an accomplished, respected photojournalist who captured many indelible photos during wars and civil conflicts throughout the Middle East. While reporting on the Syrian Civil War in 2012, Foley was captured by ISIL and then then two years later was beheaded. Jim: The James Foley Storyfocuses on the successful, vibrant life of its subject rather than his ghoulish, heartbreaking end.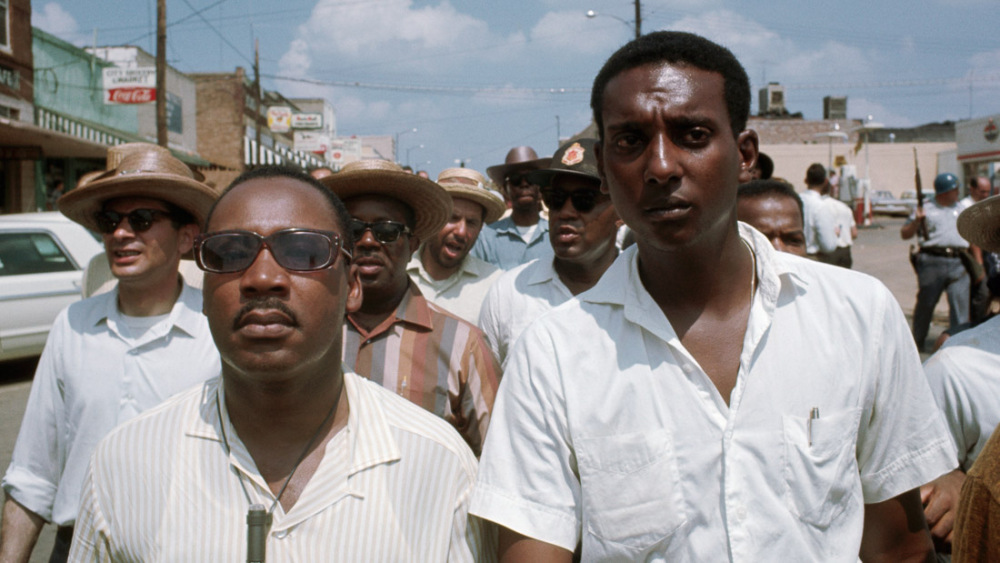 King in the Wilderness
We (particularly we self-assured whitefolk) like to think we know Dr. Martin Luther King Jr. We know what he stood for and we know what he accomplished. He's one of our few truly legendary American icons. But he was also a human being. And he lived not too long ago. There are hours and hours of tape of film of the man speaking his truth. King in the Wilderness presents us with exactly that: Martin Luther King Jr. – the person and the symbol.
Director Peter Kunhardt takes the viewer of a journey of Dr. King's entire life from childhood to his time as a conflicted leader to his tragic final days in Memphis. It's an American tragedy that's a must-watch.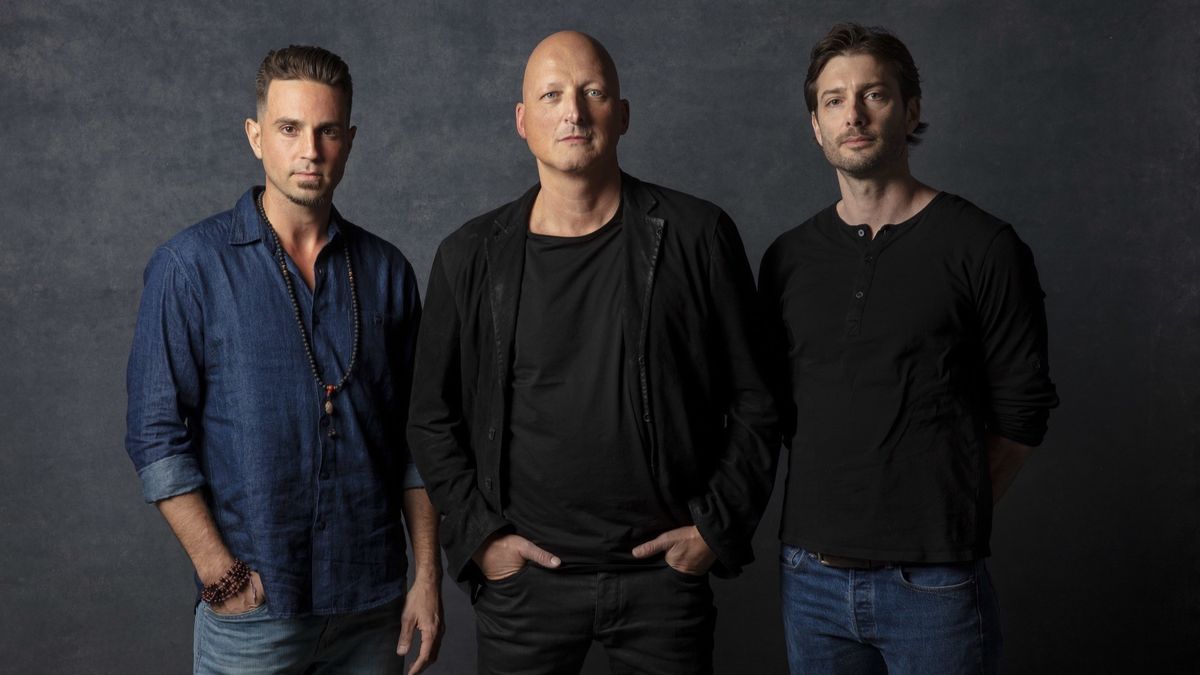 Leaving Neverland
Leaving Neverland is a tough watch. Almost the entirety of the film contains simple interviews…but the things said in those interviews are disturbing and heartbreaking.
Directed by British filmmaker Dan Reed, Leaving Neverland tells the stories of Wade Robson and James Safechuck. Both men and their respective families had relationships with legendary entertainer Michael Jackson in their youth. Now they are prepared to admit that those relationships included sexual abuse from Jackson.
Leaving Neverland isn't a smoking gun regarding the long-time accusations against Jackson but Robson and Safechuck's stories are compelling, believable, and sadly detailed.
Life According to Sam
Meet 16-year-old Sam. Sam is awesome. Sam also has progeria, a rare genetic disorder in which the effects and symptoms of aging begin at an early age. Life According to Samis a supremely uplifting and bittersweet documentary. Rarely do we get docs that celebrate the lives of "normal" people.
And despite his incredibly rare condition, Sam is a normal, sweet kid. He's enjoyable to spend an hour and change with. At the same time you'll learn about a terrible and unfortunate disease.
Mea Maxima Culpa: Silence/House of God
If you feel the need to watch a documentary about the Catholic child abuse scandal, disturbingly HBO's roster alone has multiple options. Mea Maxima Culpa is certainly among the best, most informative and is obviously completely depressing.
Mea Maxima Culpa (Latin for "Through my most grievous fault") deals with the first known protest against sexual abuse against men within the Catholic church. It comes from documentarian extraordinaire Alex Gibney and features several famous actors who provide the vocal translations for deaf interviewees. Yes, this one is brutal.
Mommy Dead and Dearest
In June 2015, 23-year-old Gypsy Rose Blanchard had her boyfriend stab her mother Dee Dee to death. That alone is the makings of a fascinating crime documentary. What's revealed next, however, takes HBO' new Mommy Dead and Dearest to the next level.
Dee Dee suffered from Munchausen by proxy, making Gypsy Rose's entire life a living, secluded hell of fake illness after fake illness. Mommy Dead and Dearest is an effective, clear-headed look at all the questions that arise in this incredibly rare scenario.
Paradise Lost
Paradise Lost is the rare documentary that eventually became its own series of sorts. Paradise Lost: The Child Murders at Robin Hood Hills presents the story of the West Memphis Three – three teenage boys accused of the 1993 murder and mutilation of three children. The case becomes so sprawling and so difficult that it continues through two more documentaries: ;Paradise Lost 2: Revelations and Paradise Lost 3: Purgatory, the latter of which came out in 2011 – a full 18 years after the case began.
Paradise Lost is likeThe Godfather trilogy of documentaries only if the third one didn't suck.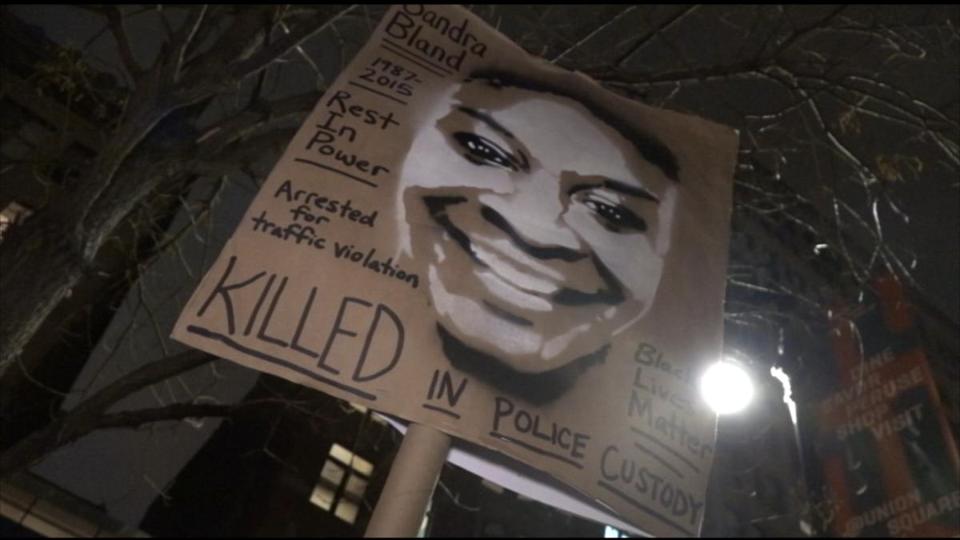 Say Her Name: The Life and Death of Sandra Bland
On July 10, 2015, 28-year-old black woman Sandra Bland was pulled over by a Texas state trooper for failing to signal. The interaction became heated and the state trooper pulled Bland out of her car and arrested her under the charge of assaulting a police officer. Three days later she was found dead in her jail cell of an apparent suicide. Many of Bland's friends and family don't believe she ever would have killed herself.
Say Her Name: The Life and Death of Sandra Bland;is a remarkable HBO documentary because it focuses on Sandra Bland as the person and as the symbol for police brutality and black life in America. The documentary features many interviews with its subject's friends and family to create a portrait of a decent, loved individual. Not only that but the movie gains access to over 30 "Sandy Speaks" blogs that Bland recorded herself. It also follows the larger implications of what Sandra Bland's death means for the country and tries to discern what really happened in that jail cell.
Thought Crimes: The Case of the Cannibal Cop
Oftentimes documentaries are only as interesting as the topic they cover. With that in mind, Thought Crimes is incredibly interesting. The subject at hand, a New York City cop who conspired to kill, cook and eat his wife with a friend, is undoubtedly riveting.
Thought Crimes, however, takes the concept a step further and ponders what this really means for our culture and legal system writ large. Is this a premeditated plot to kill women or was this just a fantasy?
Three Days of Terror: The Charlie Hebdo Attacks
Sometimes living in this day-to-day reality feels like being in a documentary. When the horrific Charlie Hebdo attacks happened in Paris, there were so many videos and images of armored police exchanging fire with equally armored Islamic extremists. We saw everything in real time. So do we really need a documentary?
Yes, as it turns out because Three Days of Terror: The Charlie Hebdo Attacks is very, very good. This HBO original captures the chaos of the day in question while contextualizing it in useful, healing ways.
When the Levees Broke: A Requiem in Four Acts
Spike Lee is first and foremost a narrative film director but his pass at a documentary about Hurricane Katrina's effects on New Orleans is excellent. Lee's natural ability to establish a sense of place works perfectly here in a documentary that is really all about capturing the sensibilty and lingering pain of one community.
When theLevees Broke is certainly concerned with identifying where to place blame for not being able to prevent a preventable disaster but more than anything it's a call for empathy for a vibrant city that almost lost everything.