Features
Best War Movies to Watch: A Complete Streaming Guide
Find your favorite and most impactful war movies available on streaming with our comprehensive list
Sadly, the human race has pretty much never not been at war. We remain an ever violent, combative crew. Hopefully one day that'll change and we'll enter an era of unprecedented peace. Until then though, we have the movies!
War might be hell, but war flicks can be pretty great at times! Armed combat and all the other various theaters and forms of battle makes for high-octane drama and gripping backdrops. And that's pretty much exactly what we are looking for out of our drama films.
What follows is a (mostly) comprehensive list of all the war movies available with a streaming subscription on the major streaming services. If you're interested in paying per movie, options like Amazon, Google Play and YouTube should help broaden the field. Otherwise, scroll below because the films here are all free with a log-in subscription to Netflix, Amazon Prime, Hulu, or HBO Max.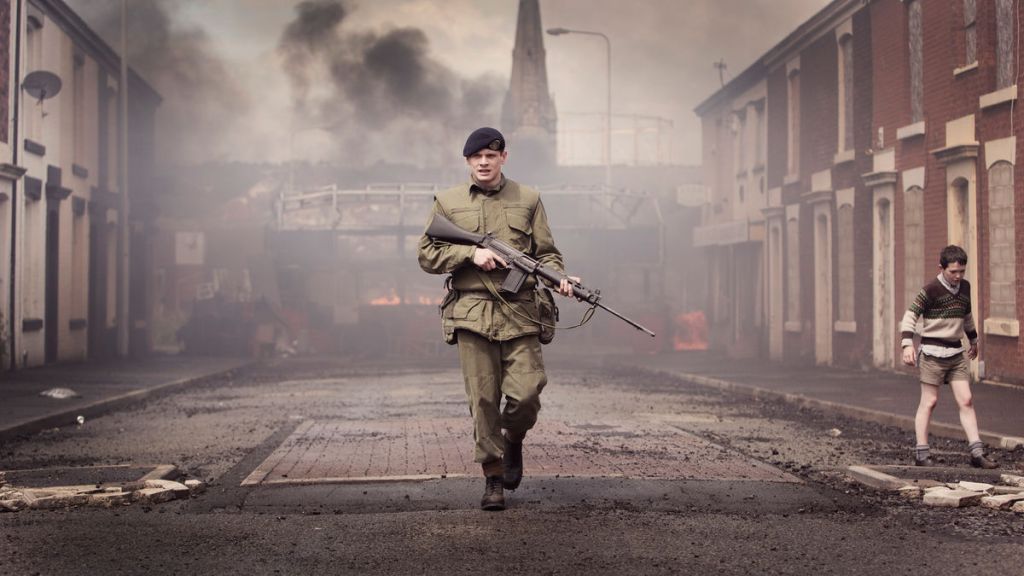 '71
Available on: Hulu (US), Amazon Prime Video (UK)
An underrated British thriller from the last decade, '71 turns "the Troubles" in Ireland into a pseudo-horror movie. At a mere 99 minutes, this is lean, economical filmmaking with a barebones premise about a British solider (Jack O'Connell) who gets separated from his unit during a Belfast riot in 1971—the height of British-Irish tension. His plight to survive the night is riveting filmmaking and a grim look back to still fresh nightmares.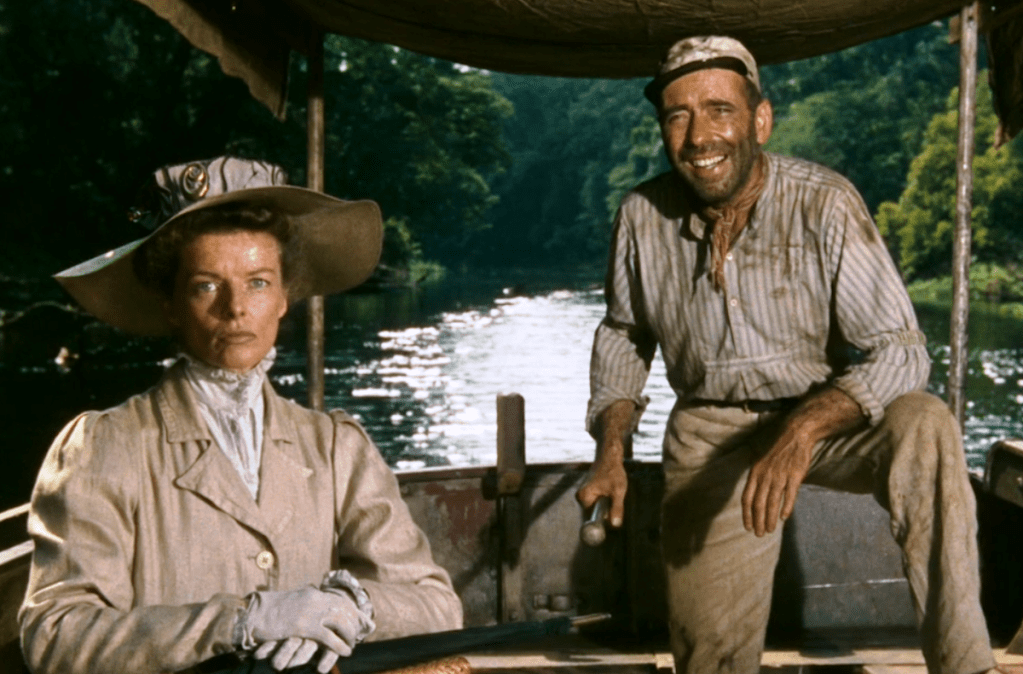 The African Queen
Available on: Amazon Prime Video (purchase only in UK)
An unlikely war movie at first glance, The African Queen is very much the story of two middle-aged people caught up in the chaos of the First World War. It's also a crackling adventure yarn about autumn romance between a drunken river boat captain (Humphrey Bogart) and a Christian missionary (Katharine Hepburn) who's brother was just killed by Germans in colonial Africa. Both set out to get down the river, and away from the Germans' reach, in this charming John Huston classic with still stunning location photography.
The Alamo
Available on: Hulu
As an ironically little remembered version of the Alamo siege from director John Lee Hancock, The Alamo (2004) is still the best film version of these events. With a refreshing eye for historical authenticity instead of Texan mythmaking, the movie unpacks the lives of David Crockett (Billy Bob Thornton), James Bowie (Jason Patric), and William Travis (Patrick Wilson) with a warts and all approach. It also relays the events of the battle in its actual context at night, and in grim chaos, and gives needed attention to the overlooked contributions of the Tejanos to Texan independence.
But most significantly, it has a bittersweet soul as expressed in Carter Burwell's score, which is at its most beautiful when Crockett climbs a parapet to serenade both sides of the battlefield with his fiddle.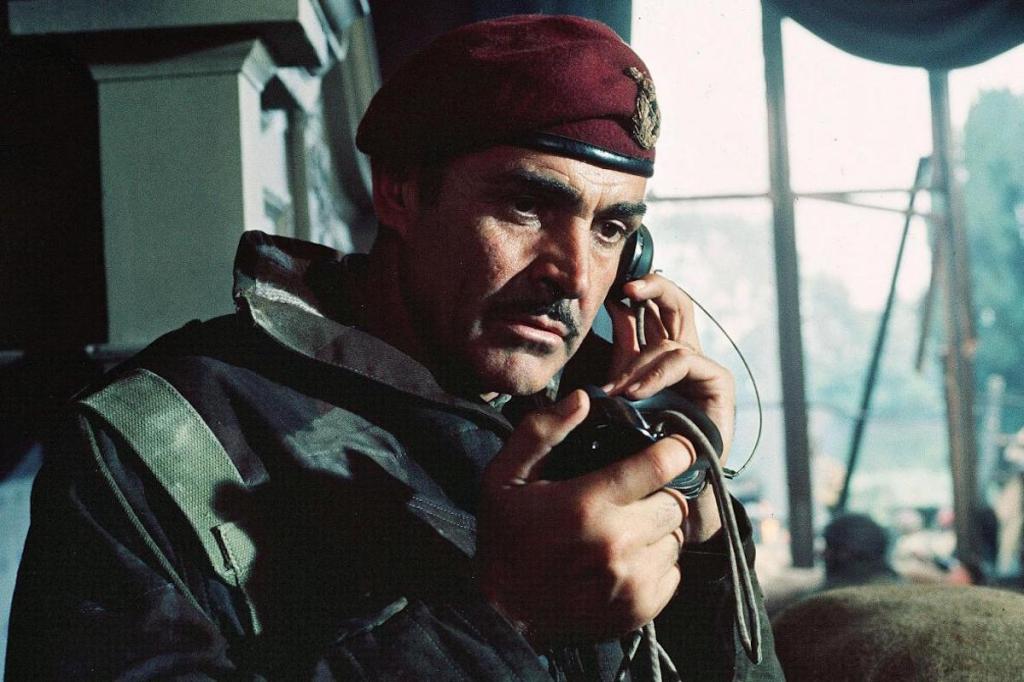 A Bridge Too Far
Available on: Netflix (US Only)
The last of its kind, A Bridge Too Far is one of those old-fashioned all-star war epics about World War II that came into vogue between the 1950s and '70s. But this nearly all-British production is not about one of the Allies' greatest triumphs, but rather one of their most disappointing defeats: the failure of Operation Market Garden in the Netherlands.
Director Richard Attenborough and screenwriter William Goldman try to squeeze it all in, which will honestly be exhausting to some viewers. For others, seeing a historically accurate (if too lighthearted) rendering of this battle with the likes of Sean Connery, Michael Caine, Gene Hackman, Anthony Hopkins, Ryan O'Neal, Robert Redford, and more will be enough.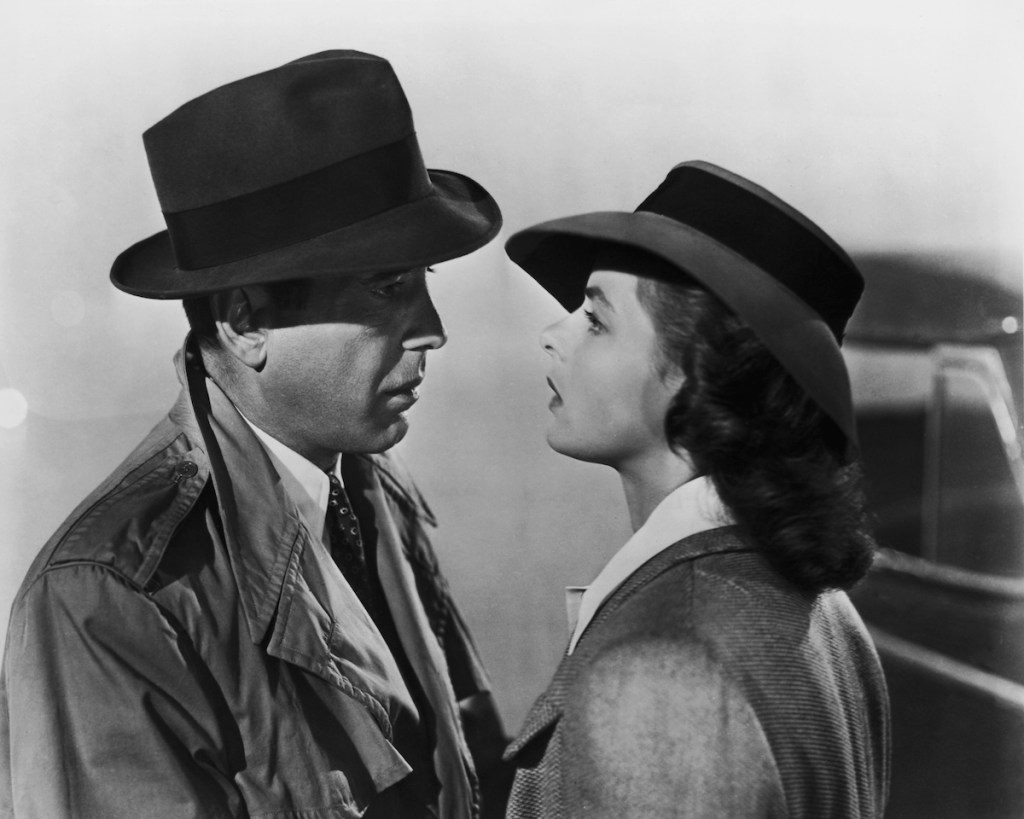 Casablanca
Available on: HBO Max
Another Bogie movie where the war is adjacent to the central conflict, Casablanca is the best wartime melodrama ever produced. Some even consider it the greatest American movie for that matter. Actually made during the Second World War, there is a great rush of patriotic idealism and anxious uncertainty about its vision of a seedy Moroccan city that is ostensibly under free French rule, but is not-so-secretly being occupied by the Nazis. There everyone goes to Rick's, a café run by a disillusioned American (Bogart) who sticks his neck out for nobody.
But Rick must soon pick up the fight again after an old flame named Ilsa (Ingrid Bergman) walks into his gin joint, bringing with her a French husband, a freedom fighter who has the Nazis breathing down his neck. All three are going to make some tough choices, as will complicit French police officer Louis (a marvelous Claud Rains) as the forces of World War II finally start pulling.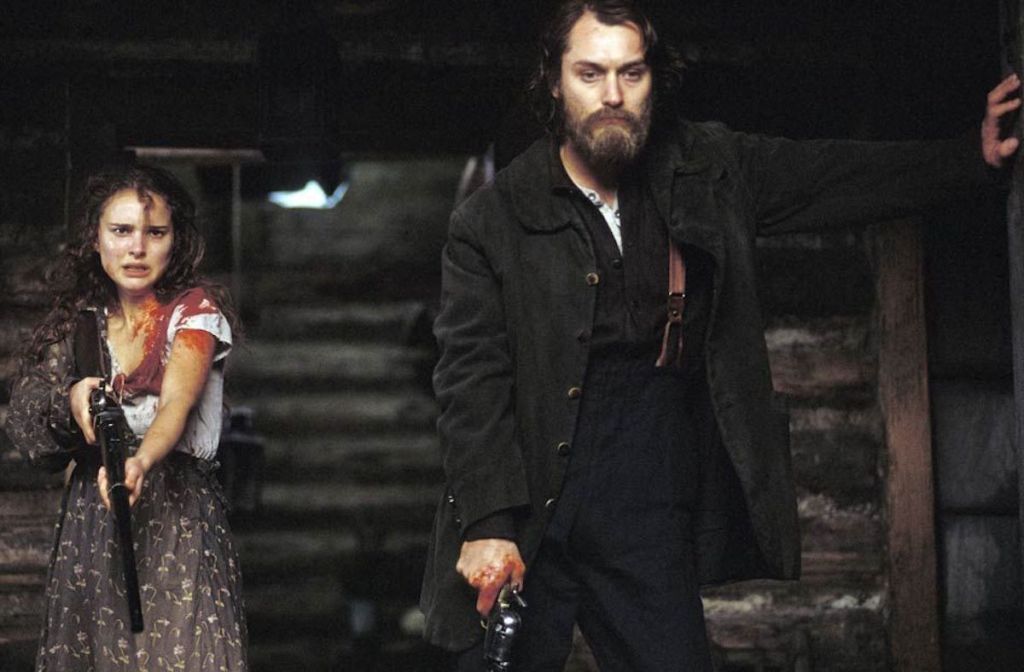 Cold Mountain
Available on: HBO Max
An attempt at an old fashioned sweeping wartime epic, Cold Mountain still brings modern historical insight to the oft-mythologized Civil War. The film is about several people from North Carolina's Appalachian region. Like many Confederate soldiers, particularly from NC, Inman (Jude Law) has no slaves and no real reason to fight for the Southern cause. So after hellish battle, he deserts and attempts to make a sprawling trek back home.
Elsewhere, however, his sweetheart Ada (Nicole Kidman) must make hard decisions of her own with the leering eye of the Home Guard peeking over her shoulder, especially as word of Inman's desertion reaches the mountains. An odyssey of the Civil War from the vantage of the impoverished it rolled over, Cold Mountain is a refreshing melodrama.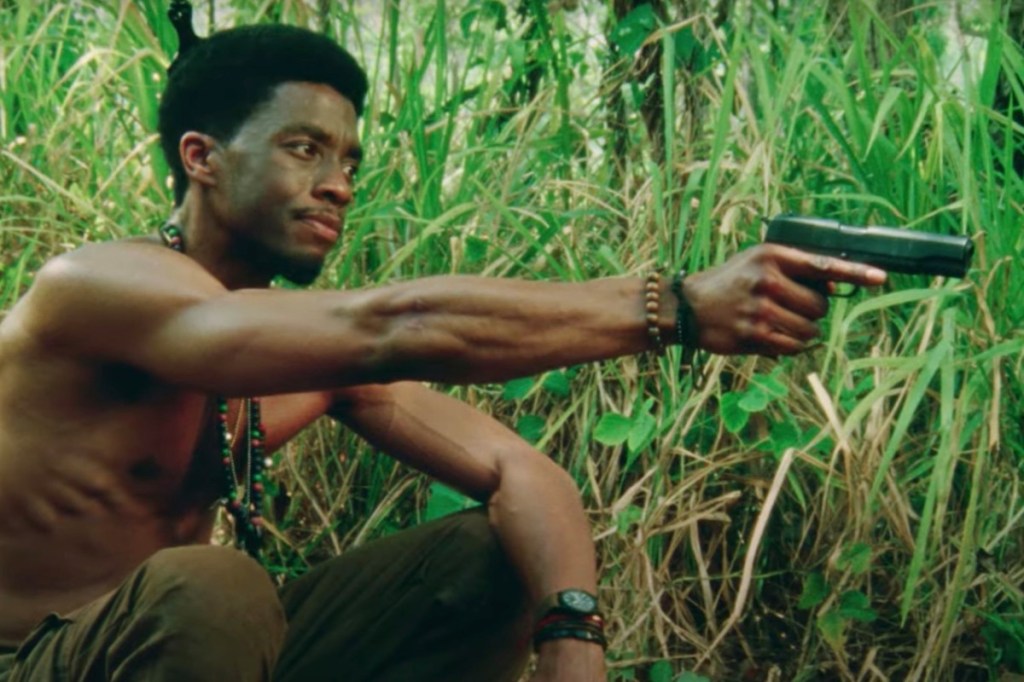 Da 5 Bloods
Available on: Netflix
Spike Lee's latest joint is also one that opened up wounds from the Vietnam War that never really healed. Set more in the 2010s than 1960s, Da 5 Bloods follows four Black veterans who've ostensibly returned to Vietnam to find the remains of their fallen brother (Chadwick Boseman in one of his final roles). But they're also here to reclaim gold that was stolen back in '69.
Something of a heist movie, Lee mixes genres yet never loses sight about the anguish of those who fought in a war, and the legacy it leaves even decades and generations later.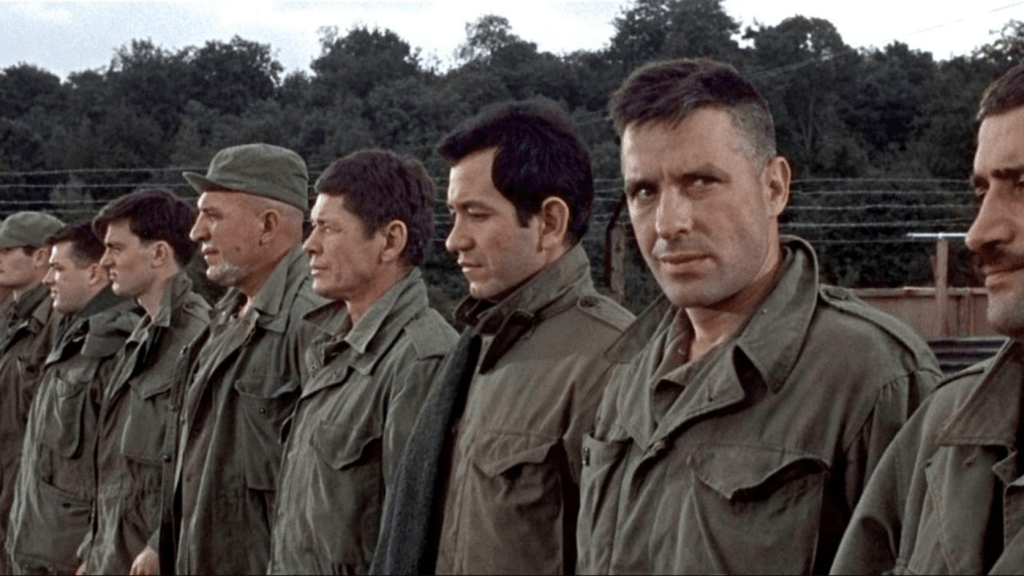 The Dirty Dozen
Available on: HBO Max
Even if you haven't seen Robert Aldrich's epic 1967 adventure, the term "dirty dozen" and the basic premise of the movie have found their way into popular culture over the decades and influenced recent movies like Suicide Squad.
A grizzled (as if there's any other kind) Lee Marvin leads a team of prisoners–including Ernest Borgnine, Charles Bronson, Jim Brown, John Cassavetes, George Kennedy, Telly Savalas, Donald Sutherland and more–on a suicide mission during World War II, with full pardons as their reward if they survive. The results are explosive and, at the time of release, controversially violent. They also make for one of the great war movies of the era.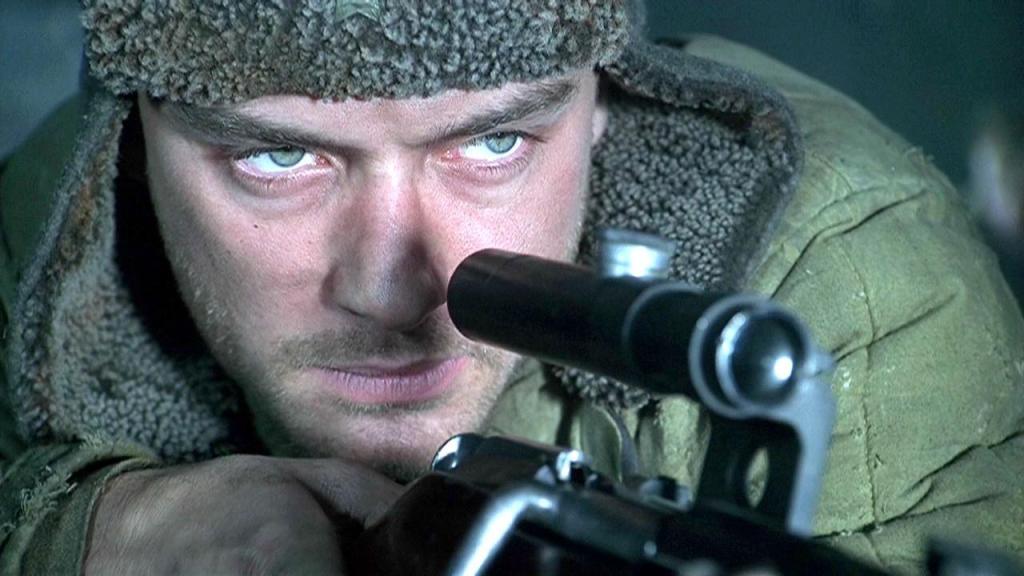 Enemy at the Gates
Available on: Netflix, Amazon (US Only)
Sniper versus sniper; eagle versus eagle. That is the basic appeal of Enemy at the Gates, the rare Hollywood World War II drama where America is not even present. Rather this is a film about the war of attrition between the German and Russian forces at the Battle of Stalingrad, the nightmarish conflict which began turning the tide against the Third Reich. The movie features an all-star cast, including Jude Law, Ed Harris, Rachel Weisz, and Bob Hoskins, but it's the chilly environs of hell on earth which make this worthwhile.
Five Came Back
Available on: Netflix
A film told in three parts, Five Came Back tracks the singular, and now fairly astonishing, choices made by five A-list Hollywood directors: John Ford, Frank Capra, George Stevens, John Huston, and William Wyler. They all chose to leave Hollywood either at the peak of their careers, or at the beginning of it, to make films about the Second World War. Each ultimately served as an officer, and several were in the actual thick of combat to capture war footage (and propaganda) for the first time in history. It was a patriotic and revealing choice then and now, and it's examined with insight by the likes of Mark Harris and Steven Spielberg here.
Flags of Our Fathers
Available on: HBO Max
Not as good as director Clint Eastwood's companion film told from the Japanese perspective, Letters from Iwo Jima, Flags of Our Fathers is nonetheless a worthwhile film. A rather skeptical look at the lives of American marines who were turned into an inaccurate legend by the U.S. military when they were photographed raising the American flag above the sands of Iwo Jima, the picture tracks the home lives of soldiers who did their job only too well and were then asked to return home as glorified heroes… and then live an ordinary American life.
The Four Feathers
Available on: HBO Max
One of the great British adventure films of the pre-war era, The Four Feathers is director Zoltan Korda's sweeping reimagining of the A.E.W. Mason novel. Set during Britain's colonial wars in Egypt and Sudan during 1882, the film tracks an English officer who only took a commission in the military to honor his family's ancient war record. However, when the call of war comes, he fears he would not do his duty in battle and resigns his service… so his three friends and even a fiancée give him four white feathers: white for cowardice.
To redeem himself, he travels to Sudan and helps the British cause while posing as a local. Filmed on actual African locations and in glorious Technicolor at a time when American movies were afraid to leave California, The Four Feathers is a classic (and politically incorrect) throwback.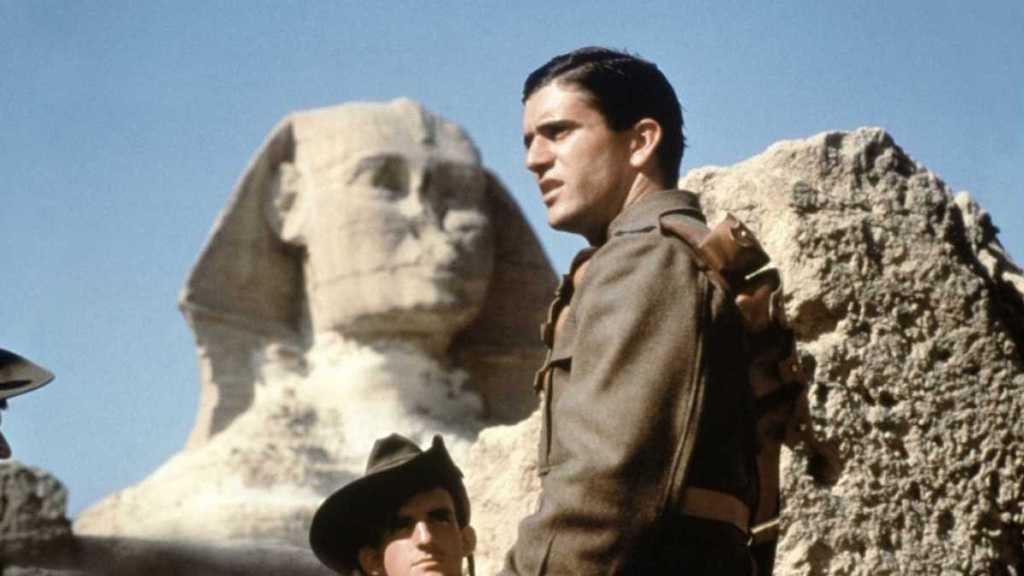 Gallipoli
Available on: Amazon
Australian filmmaker Peter Weir has directed just 13 films, but probably 10 of them are classics, and this 1981 drama is one of them. A 25-year-old Mel Gibson stars as one of several young men who enlist in the Australian Army during the First World War. They eventually find themselves on the Gallipoli Peninsula in Turkey, site of a costly and lengthy battle that ended in defeat, but marked a turning point for Australia's perception of itself and its place in the world and a seemingly disinterested British Empire. It's a harrowing tale about the loss of innocence, national character, and the price of war for both.
Glory
Available on: Netflix (US Only)
Arguably the greatest film ever made about the American Civil War, Edward Zwick's Glory continues to shine like one gallant rush. Based on the lives of the 54th Massachusetts Infantry regiment, the film tracks the hard fight for respect—and freedom—endured by the first African American regiment in U.S. history.
With a still crackling ensemble that includes Morgan Freeman, Matthew Broderick, Andre Braugher, and Denzel Washington in his first Oscar winning role, the movie both mythologizes and humanizes the 54th's struggle as the American struggle. It also soars with James Horner's most transcendent and ethereal musical score.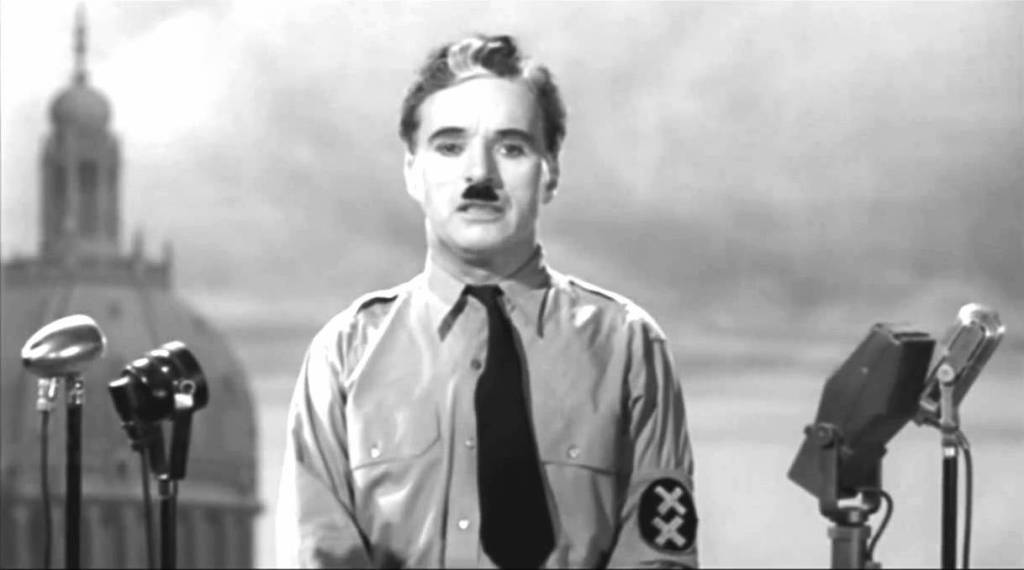 The Great Dictator
Available on: HBO Max
The rare comedy on this list, The Great Dictator was a film of political courage by writer-director-producer-and-star Charlie Chaplin. Filmed in 1940 when much of the world was already at war, but the United States was not, this Hollywood film made a farce out of the hatred and fascism of the Third Reich, with Adolf Hitler being especially skewered.
In the film, Chaplin plays both a fictional barber and Hitler-like dictator who switch places in a Prince and the Pauper styled mix-up. Chaplin thus makes a still hilarious deconstruction of Hitler's madness and insecurities at a time when most Hollywood studios chose to pretend there wasn't a war going on. The film also concludes in one of the greatest anti-war speeches in cinema history.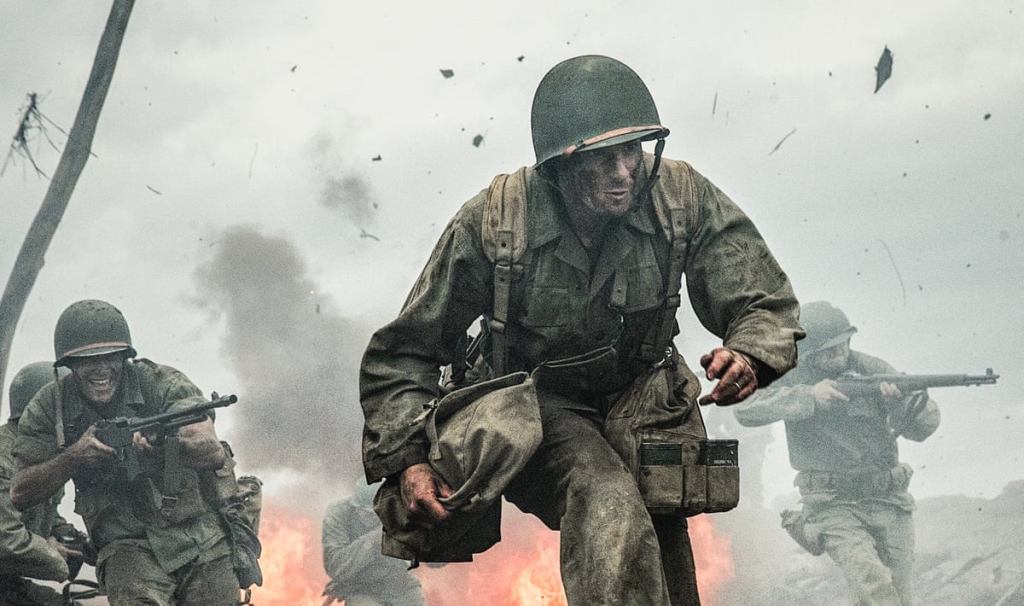 Hacksaw Ridge
Available on: HBO Max, Amazon Prime Video UK
The rare film that is told in merely two acts, director Mel Gibson's World War II drama is fairly underrated. The film follows the remarkable true story of Desmond Doss (Andrew Garfield), an unlikely U.S. Army corporal since he was also a conscientious objector who refused to hold a gun. Nearly court-martialed for his defiance of orders, as a medic Doss insisted he could serve his country well by saving lives on the battlefield. He got his chance at the Battle of Okinawa when he pulled 75 lives out of the carnage, which is captured in grisly detail by Gibson. Likely the bloodiest WWII movie since Saving Private Ryan, Hacksaw Ridge is also one of the best.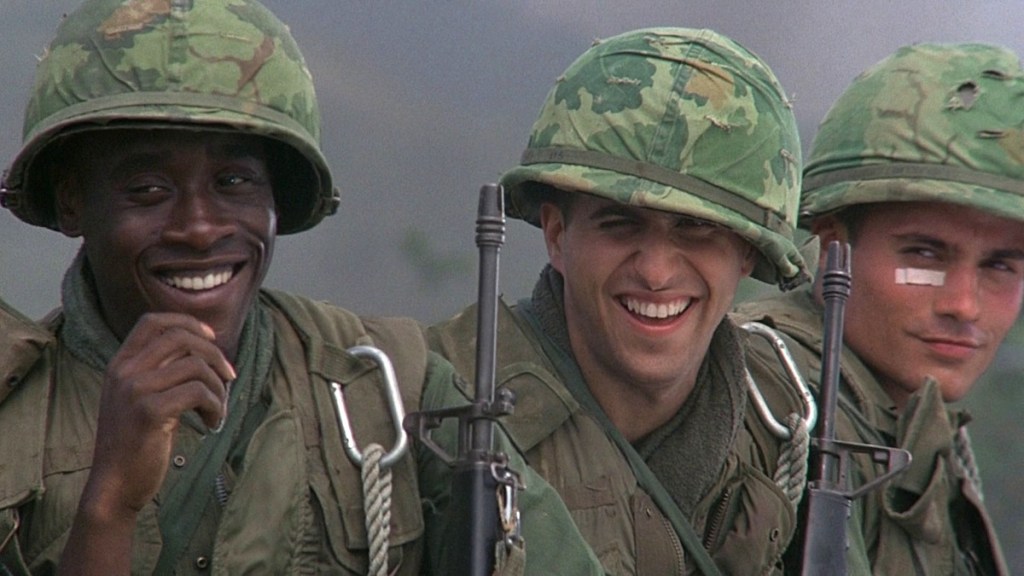 Hamburger Hill
Available on: Amazon Prime Video (US Only)
This 1987 film set during the Vietnam War recounts one specific mission: a 1969 assault by the U.S. Army's 3rd Battalion, 187th Infantry, 101st Airborne Division, known as the "Screaming Eagles," on a well-fortified North Vietnamese position near the Laotian border. Dylan McDermott, Don Cheadle, Courtney B. Vance, and Steven Weber all make early career appearances in the film as young soldiers thrust into a situation where victory almost seems more like defeat—as good a metaphor for the Vietnam conflict as any.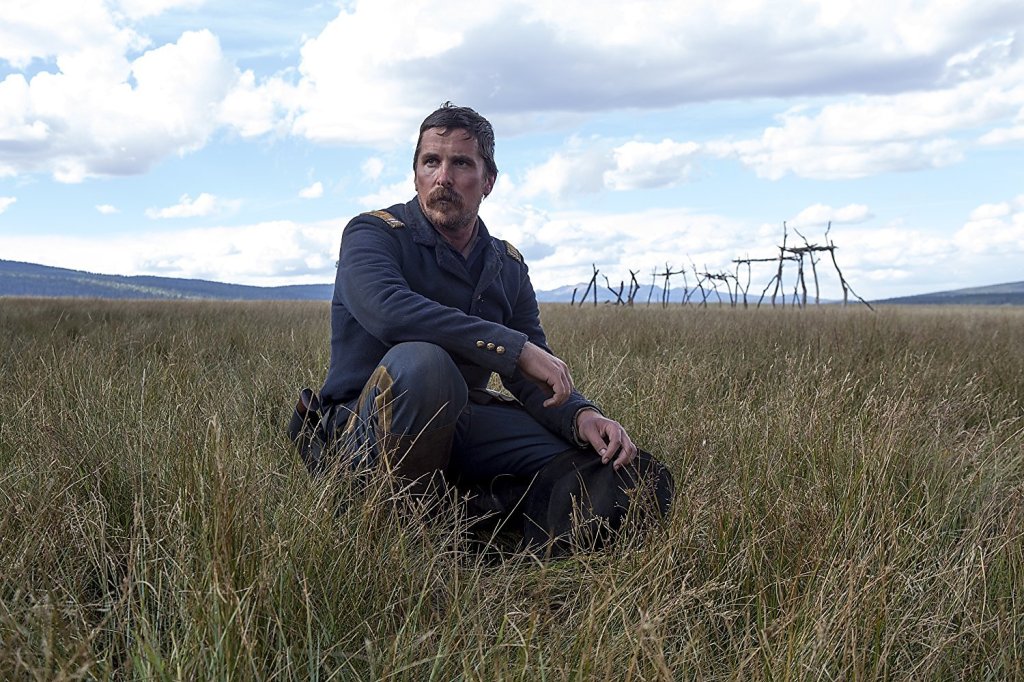 Hostiles
Available on: Netflix
Director Scott Cooper did the rare thing with Hostiles: He looked back at American history with nuance and sincere contemplation. This film is ostensibly about a U.S. Cavalry officer on his final mission, which is to escort a family of Native Americans across the last remnants of American frontier. But when that officer (Christian Bale) knows he's escorting the dying Cheyenne war chief (Wes Studi) who led the doomed side of American Indians in previous conflicts—and alongside a woman (Rosamund Pike) who just lost her family to Indian attacks—the ghosts of America's sins and recriminations walk with them.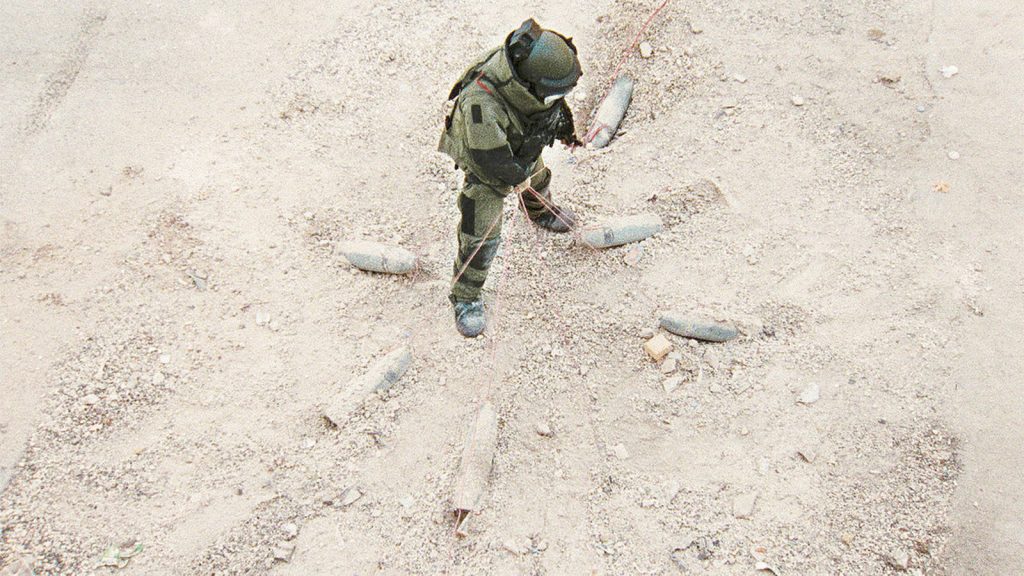 The Hurt Locker
Available on: Hulu, Netflix UK
The film which won Kathryn Bigelow the Oscar for Best Director, The Hurt Locker is the first great movie about the War on Terror in the 21st century. Boiling down the madness of war to being like "a drug" for some soldiers, the film essays the high-stake tension—and adrenaline—of being an officer in the Army's bomb squad who is responsible for disarming IEDs, bomb vests, and other hidden weapons of death.
It's terrifying… and exhilarating as personified by Jeremy Renner's addicted Staff Sgt. William James. Also with a career-making performance by Anthony Mackie and a pseudo-journalistic script by Mark Boal, The Hurt Locker gets under your skin.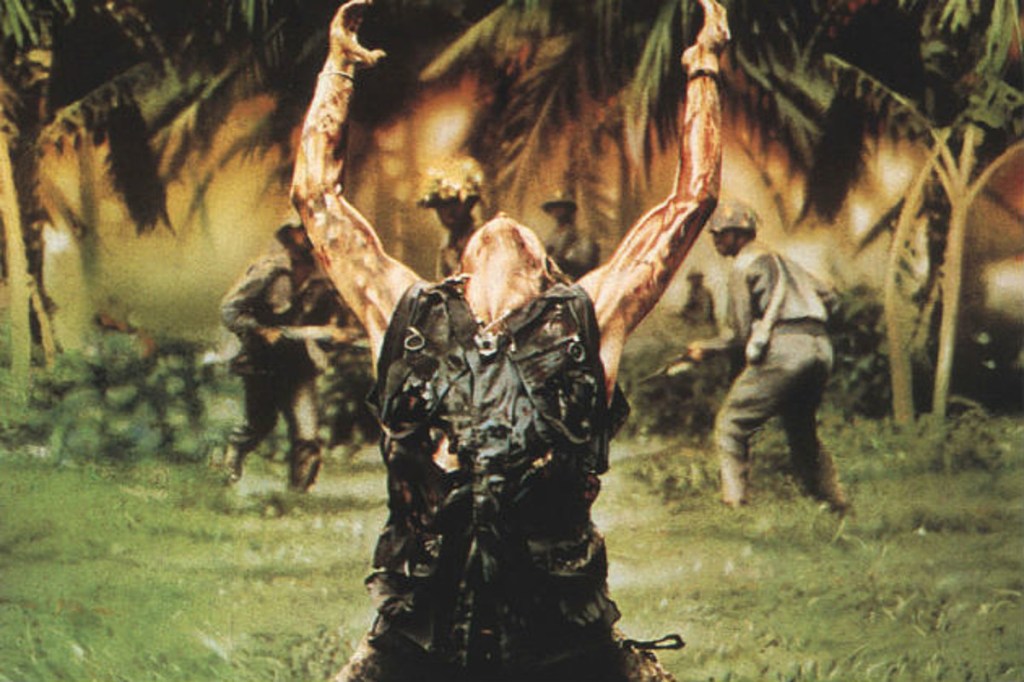 Platoon
Available on: Netflix, Amazon Prime Video (US Only)
There were plenty of Vietnam War movies before Oliver Stone's Platoon, but what shook audiences in 1986 is that this was the first time one was made by a Vietnam veteran. Not that Stone didn't take liberties: He makes his soldier's eye view of the generation-defining conflict a fever dream of America's darkest moments in the shit.
But his lament for the soldier also brought a renewed sense of sorrow and regret to how veterans were treated in the aftermath. With a heartbreaking supporting performance by Willem Dafoe, whose demise in the film has become iconic, there's a reason for many this remains the only Vietnam War movie of consequence.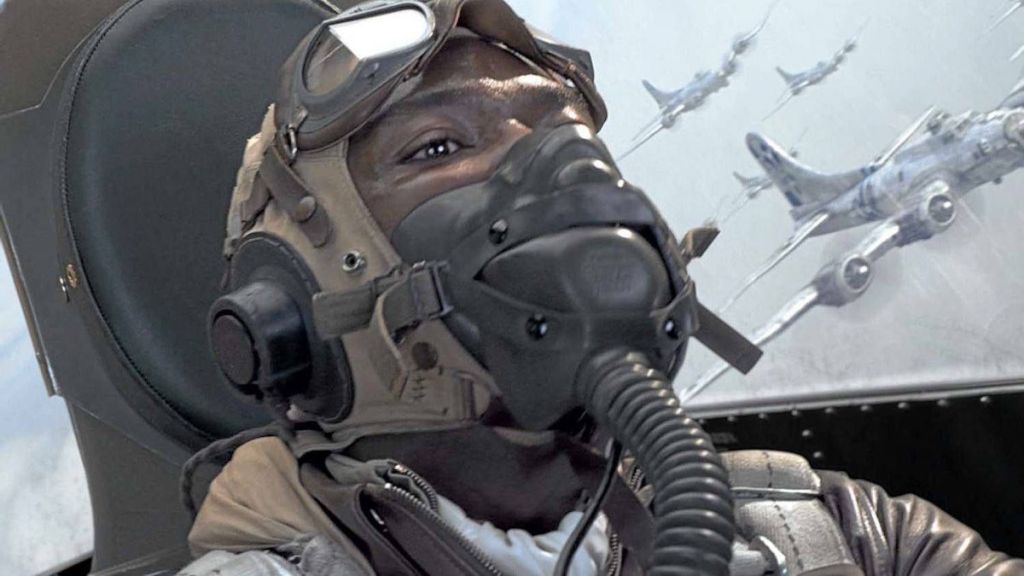 Red Tails
Available on: HBO Max
Here is executive producer George Lucas and director Anthony Hemingway's well-meaning but so-so aerial war epic about the Tuskegee Airmen. The real-life Black pilots, mechanics, bombardiers, and more made up a segregated flank of African American airmen (as well as flyers from Haiti, Trinidad, and other Caribbean nations) in World War II. This film attempts to honor them with a cast that includes Terrence Howard, David Oyelowo, Nate Parker, and Cuba Gooding Jr.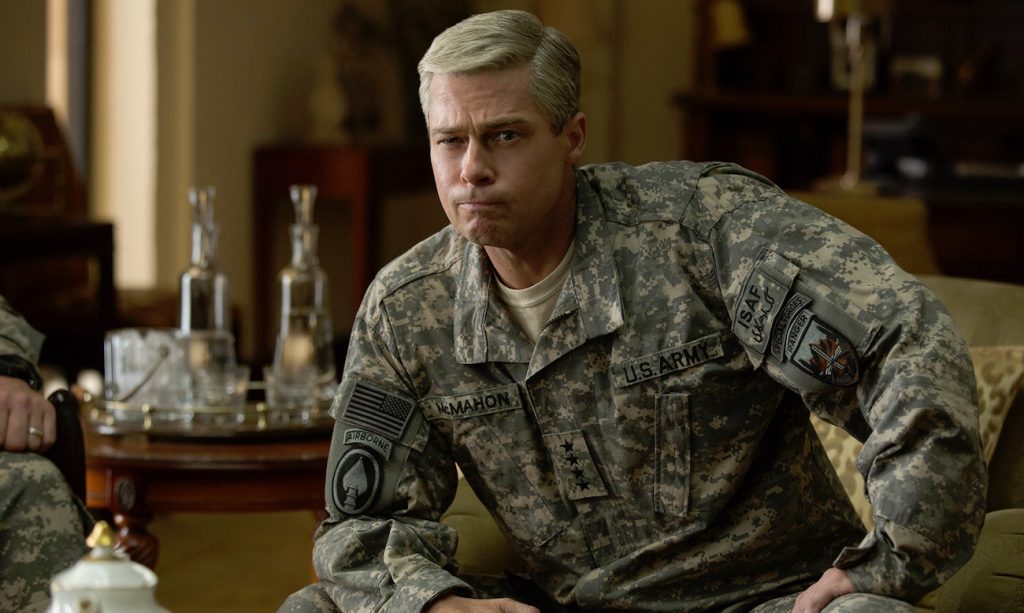 War Machine
Available on: Netflix
David Michod (Animal Kingdom) wrote and directed this Netflix satire set during the ongoing war in Afghanistan, eight years after the 9/11 attacks. Brad Pitt stars as four-star general Glen McMahon (loosely based on real-life general Stanley McChrystal), whose bleak assessment of the situation on the ground puts him at odds with President Obama and others. Like other less-than-reverent films before it, War Machine is interested in the sheer insanity of war: doing the same thing over and over again while hoping for a different outcome.